Most people resolve to quit tobacco use for health reasons, but there are some additional reasons to make your New Year's resolution to stop smoking. Two voter-approved tax hikes have caused the price of a carton of cigarettes to increase by more than $8. In addition, smoking will soon be prohibited in all public places throughout the state due to another voter-approved measure. The Arizona Department of Health Services is rolling out a new Smoking Prevention campaign, and Maricopa County also has its Tobacco Use Prevention Program ready to help those who want to kick the habit.
Transcript:
Michael Grant:
Tonight on "Horizon," state and regional transportation boards recently approved a plan to accelerate a number of key freeway and other transportation projects. Plus, with additional cigarette taxes in place and a statewide public smoking ban on its way. Now might be a good time to make your resolution to kick the habit. Those stories next on "Horizon."

Announcer:
"Horizon" is made possible by contributions from the friends of eight, members of your Arizona PBS station. Thank you.

Michael Grant:
Good evening, welcome to horizon, I'm Michael Grant. United States attorney for Arizona Paul Charlton is leaving his post under the US department of justice to go into private law practice. Charlton was appointed by President Bush in 2001. While serving as the state's top federal attorney, Charlton oversaw initiatives to combat terrorism, public corruption, illegal immigration and crime in Native American communities. Charlton will join the law firm of Gallagher and Kennedy as a partner at the end of January. And by way of full disclosure, I also happen to be a partner in that firm.

Michael Grant:
For all of us drivers around the valley, how does this sound? Widening of the I-10 and I-17 freeways, speedier commutes on the Loop 101 and improved mobility on the Loop 303. Those are a few of the projects recently approved by the Maricopa Association of Governments and the state's transportation board. Legislation passed in the last session paved the way for the acceleration of construction or rebuilding of freeways, state highways, bridges and interchanges in the Mag regional transportation plan. Some of those projects will be accelerated by as much at 14 years. Here now with more is Eric Anderson. Head of the Maricopa Association of --

Michael Grant:
Eric I understand we have Stan to help us?

Eric Anderson:
The legislature and the governor funded the Stan account as part of the '07 budget with $307 million of general fund money this year, which is I think the first time the state has put in general fund money for highway projects across the state.

Michael Grant:
There has been some acceleration of certain projects. But my recall is that usually was the locality stepping forward and saying, well, okay, we'll move up some local funding if you will move up certain stretches of freeway.

Eric Anderson:
Right. We've had great experience with our member cities here in the valley. Accelerating certain projects. City of Phoenix, Mesa, Chandler, and then most recently Avondale, Goodyear Litchfield Park has stepped forward to fund part of the acceleration to widen interstate 10 in the west valley.

Michael Grant:
You've got a few hundred million to kick around. How did you go about determining this is what we need to do first and second and those kinds of things?

Eric Anderson:
Sure. Well, as part of the proposition 400 which the voters approved back in November of 2004, we have a whole list of highway projects for this region fairly well scheduled for the next 20-years. In fact that's about a $14 billion program over the next 20 years. We took that as a starting point. One of the aspects of the legislation was that any projects funded out of the Stan account had to be in our plan. And the next thing we did, we looked at which projects that we could have under construction in the next 12 to 18 months. What that means is that projects had to be through some of the projects scoping and environmental assessment processes ready to move into final design. So that was a very important consideration that we could actually make a difference for the travelers here in Maricopa County in a very short period of time.

Michael Grant:
Okay. Interstate 17 because that one's near and dear to my heart. I spend a fair amount of time on that thing. What's going to happen there and time frame and from and to?

Eric Anderson:
A lot happening on I-17. Certainly in the next 12 months you'll see construction from the loop 101 all the way to anthem way. The section from 101-carefree highway was already funded and scheduled for construction. With the additional Stan money we have available now, we can extend that widening from carefree highway up to Anthem way. That's going to be a great benefit for the residents in northern Maricopa County plus residents in northern Arizona who use I-17 to get in and out of the valley.

Michael Grant:
In fact, I understand that Prescott and Flagstaff put in their two cents in terms of the economic and commerce and other impacts of that particular widening.

Eric Anderson:
Absolutely. I-17 is very vital for the economic vitality of northern Arizona. So that's something that they were pushing very hard for. And luckily we were in a position that we could not only fund the widening that was already scheduled, but now accelerate the -- continue to accelerate that widening up to anthem way. Again that's one of the projects that was scheduled in 2023. So with that in construction in the next year or so that will be a great benefit.

Michael Grant:
Same situation in terms of the scheduling and the acceleration on the widening on interstate 10?

Eric Anderson:
That's correct. Our member agencies as I mentioned, good you're, Avondale, Litchfield Park are sponsoring acceleration from the loop 101 all the way out to Saravo Road which is about where the connection will be in I-10. With the Stan funding we've been able to extend that funding out to VerrradoWay now. So once again, in the next 12 to 18 months there'll be a lot of construction out on the I-10 on the west side.

Michael Grant:
What was accelerated on the 303?

Eric Anderson:
On the 303 there were three small projects. One is at bell road in the 303. There's a lot of development in that vicinity in the city of surprise and A-DOT were interested in building part of the traffic interchange there before some of the other development occurs.

Michael Grant:
Right.

Eric Anderson:
Two other projects, overpass at cactus road and Waddell Road a little further to the south, once again that will allow the developments that are occurring on both sides of the 303 corridor to actually be connected sooner than they would be otherwise.

Michael Grant:
Okay. Let's go over to the east side. What are some of the key projects there?

Eric Anderson:
Well, first of all, as part of the Stan funding, we put about $21 million into advance right-of-way acquisition for the newt Williams Gateway Freeway. That will start at Hawes Road and go out into Pinal County eventually. It was very important to get that land acquired as soon as we can. The other two projects in the east valley, one in the chandler area from the san tan freeway to baseline road to build a HOV lane in the median in both directions. As part of that we'll replace the cable barrier with concrete barrier, too. That project was scheduled for 2010. Now that will be done in about 2008. In addition, there's a small gap in the HOV lane from Tatum to Princess Drive up in the Pima Freeway that will also be constructed. So what we'll have in a couple of years we'll have continuous HOV lanes on the 101 from the 51 interchange all the way down the San Tan freeway in chandler. All those projects are scheduled now for construction.

Michael Grant:
All right. Eric Anderson, appreciate very much the update. Congratulations. Try to make that happen as quickly as you can.

Eric Anderson:
We certainly will. Thank you.

Michael Grant:
About this time of year many people start kicking around the idea of kicking the smoking habit. A major motivation to do so is for health reasons. But there are some additional incentives to make this New Year's resolution to quit smoking. Cigarettes cost more due to voter-approved tax hikes. The electorate has also approved a ban on smoking in public places. That will take effect this spring. The state and county have some tobacco prevention programs that are ready to help those who want to quit. More on those in a moment. First Merry Lucero -- Merry Lucero introduces us to a former smoker.

Merry Lucero:
Natasha Gruppo had enough. With the support of her employer, the University of Phoenix and Maricopa County she has quit. Smoking, that is. Gruppo has many reasons to snuff out her last cigarette.

Natasha Gruppo:
For health reasons, for my children, for everything. For a whole change of life. I was tired of it. Ways tired of my clothes smelling like it. I was tired of it running my life. You know, basically there was no reason not to quit. Every reason, every aspect of my life threw at me I needed to quit smoking.

Merry Lucero:
Gruppo smoked a pack a day for 11 years. She developed asthma and other health issues and was spending a lot of time away from her desk.

Natasha Gruppo:
Now I'm able to sit, complete a task and if I need to I can walk around the building and find other ways to de-stress other than going out and smoking that cigarette. So it's made a big impact on my work as well.

Merry Lucero:
But the biggest thing smoking took away from her, time with her family.

Natasha Gruppo:
I step out to have a smoke. Anytime I have to step out to do that that's time away from my family, time away from my children. So that was a big issue for me. And I've seen the change since I've stopped. Big time. More time with my kids, more time with my husband. Finding other things to do.

Merry Lucero:
Gruppo credits a big part of her success to the Maricopa County Tobacco Use Prevention program offered through her work.

Natasha Gruppo:
Once I seen that course I knew that I wanted to do it. I knew it was something that I probably wouldn't have taken the time out to do any other time. But because it was offered through my job and I could take it on a lunch break, that was a big deal to me. A big deal. And very convenient.

Deborah Catz:
Six weeks for about a hour each time, once a week. And it's education program. -- education program. So what it teaches people is smoking is more than a physical addiction. It involves a whole lifestyle. It involves all the social things that people do and it involves the emotions that people have, the psychological piece also. So it teach people how, like Natasha said, they have you to change how they live their lives. Because almost everything smokers do in their lives are somehow associated with smoking.

Meery Lucero:
Gruppo is getting help from a nicotine patch.

Deborah Catz:
People who go through the program get 50 percent off the nicotine replacement products, which includes the patch, the gum, the lozenges and it also includes the zyban which is the same as wellbutrin, an antidepressant. They get 50 percent off at the pharmacy.

Merry Lucero:
They also learn a quit learn, grieve the loss of the habit and more.

Deborah Catz:
They learn how to avoid weight gain, start an exercise program as part of their healthier life change and they learn about relapse prevention. Because so many people relapse.

Merry Lucero:
They also learn how to handle stress without smoking. Natasha Gruppo found another plus, a positive way to spend the $50 a week she used to burn on cigarettes.

Natasha Gruppo:
Instead of spending the money smoking now, I actually take the money and buy fresh fruits and vegetables for my family and use that. It benefits me because I'm able to eat healthy. So now that I stopped smoking I another use is I'm able to provide my family with some things with the money I was taking for smoking. I'm able to put that back into my home in a positive way.

Michael Grant:
Earlier our Jose Cárdenas spoke with Arizona department of health services Mary Ehlert about how its tobacco prevention program can help you say goodbye to cigarettes.

Jose Cardenas:
Mary thanks for joining us on "Horizon."

Mary Ehlert:
Thank you.

Jose Cardenas:
It's that time of year when a lot of our fellow Arizonans, people across the country are going to be making their new year's resolutions. Undoubtedly one of them will be I'm giving up smoking. I understand that the Arizona department of health services has a new message that maybe will help make that a reality.

Mary Ehlert:
That's true. We are launching a new campaign the end of this December, right in time for the New Year's resolution time frame that will follow a person who's trying to quit smoking. It's going to be a frank conversation between this character, Nick, as he goes through the stages of quitting. Pre-contemplation, contemplation, setting a quit date, actually quitting, relapsing, and then staying quit for six months. So it will be a year-long campaign where you follow nick's quit story. But what's most important about that is at the end we have our phone number and our website for people. The real message is, if you're thinking about quitting, we have resources, we can help you quit.

Jose Cardenas:
So what are we going to see? A series of TV commercials that develop over the course of the year?

Mary Ehlert:
Yes. A series of commercials.

Jose Cardenas:
What about radio?

Mary Ehlert:
And radio and print advertising as well in areas that don't have television and radio.

Jose Cardena:
Now, has some research been done as to whether this kind of campaign will be more effective than what you've done in the past?

Mary Ehlert:
Yes. Actually this is all evidence-based research that we did to see what kind of campaign we should run. We looked at the stages offer quitting and what people want to hear. They want to see someone who understands what they're going through. So rather than preachy, lecturey kind of "you need to quit and here's why it's bad for you" we're going to experience the quitting experience with this character.

Jose Cardenas:
Does the relapse episode, if you will, send the wrong message?

Mary Ehlert:
No. I think it sends the message that that's normal, that's a natural thing to happen is to relapse. And then we have resources to help you get through that stage as well.

Jose Cardenas:
Is there any special significance in the fact that it's nick is the main character?

Mary Ehlert:
No. Actually, no.

Jose Cardenas:
Nicotine?

Mary Ehlert:
No. Actually we just chose that. This is based on a campaign we did about ten years ago that was chuck. So we just chose another simple name.

Jose Cardenas:
Well, good choice. And in running the program, do you work with other health organizations? This is state. And what about the county? What role will they play?

Mary Ehlert:
We at the state health department, our tobacco prevention program we work with a number of partners throughout the state including the county tobacco programs. So together with them and the ash line, that organization, we have a full range of resources statewide. You can phone in and have phone counseling; you can also be referred to a cessation class in your area. We have a number of programs that offer reduced-cost nicotine replacement therapist. So there are a number of resources available to people if they seek them out.

Jose Cardenas:
That's the range you were looking at before by saying we have resources for you to use.

Mary Ehlert:
If you call the ash line or visit the ash line.org website you get information about all the resources available to you in your local area and statewide.

Jose Cardenas:
We have the number on the screen. But some of the most memorable messages, antI-smoking campaigns in the state of Arizona, at least in my memory, are the ones that are targeted at teens. The pukey, smelly whatever it was. It got a lot of attention. What kind of programs are you doing now for young smokers?

Mary Ehlert:
We're doing prevention curriculum in schools. All of our county partners work with schools to get the prevention message out throughout the state. We are also doing a prevention campaign with the phoenix suns gorilla with tobacco as a personal foul message and it being smelly and a personal foul to use tobacco. We're running those ads in the children's television programming. In the spring we'll be starting another campaign that's more gross, if you will, back to those smelly, pukey habit idea of grossing the kids out is what gets their attention. We'll be going back to something like that in about March of 2007.

Jose Cardenas:
The suggestion has been that some of the things that will get the most attention this year that may impact the smoking are the ballot measures that were passed in November. Specifically the tax increases to fund other measures. What kind of impact do you think that will have?

Mary Ehlert:
We think it will have a big impact. This is a new years like no other this year to make the decision to quit. With the pats passing of the stricter indoor measures and the tax raise. There's never been a better time to think about quitting.

Jose Cardenas:
In addition to thinking about quitting might they think about alternatives? We understand tobacco companies might be pushing chewing tobacco.

Mary Ehlert:
That's true. They are. They're pushing it as a positive alternative to smoking but that's really not true. It still contains nicotine. It's still very addictive, still very harmful to your health. So chew tobacco is not an alternative to cigarette smoking.

Jose Cardenas:
What about additional materials? Is there information for let's say the families of smokers and others who are affected by this problem?

Mary Ehlert:
Definitely. If you visit ashline.org we have resources available for family members and tips for you to be a helpful quit supporter as well to help them by going for a walk or getting them gum or something when they have a craving, that kind of thing. So there's all kinds of tips for you to support people who are quitting smoking as well.

Jose Cardenas:
Mary Ehlert give us the phone number where people can go to get more information.

Mary Ehlert:
1-800- 566-2222. And it's also at ashline.org.

Jose Cardenas:
Mary, thank you for joining us on horizon.

Mary Ehlert:
Thank you.

Michael Grant:
Joining me now is Laurie Thomas. She has more on the Maricopa County Tobacco Use Prevention Program. Laurie, happy holidays to you.

Laurie Thomas:
And to you.

Michael Grant:
What three areas does the county program concentrate on?

Laurie Thomas:
Prevention, cessation and secondhand smoke. And prevention, we are in 425 schools, the middle schools, four to eight grade in Maricopa County with a scientific-based curriculum. The cessation provides free quit classes for individuals that would like to quit. And secondhand smoke, we provide education and technical assistance to community leaders and businesses about the dangers of secondhand smoke.

Michael Grant:
Okay. Would you expect that aspect of the program to go up in light of the passage of the statewide smoking ban? Or maybe scale off?

Laurie Thomas:
Well, I think initially we'll have a rot more -- a lot more questions.

Michael Grant:
Probably will.

Laurie Thomas:
And perhaps work more into wellness after that.

Michael Grant:
Okay. I'm curious. With more taxes, because you've got a major increase here, 80 cents a pack as a result of the passage of the early childhood development proposition, is there a demonstrated nexus between price increase and perhaps more people who say, "okay, that's it. I'm quitting?"

Laurie Thomas:
Well there, was a study in Indiana, I believe, by the governor of that state. And he felt the relationship was about for every 10 percent increase in taxes you see a 4 percent reduction. Now, that was across the board. Because young adults are much more going to be affected and price-sensitive because of their pocketbook than adults are. So, you know, if that's an adult rate that's just a combined rate is the -- every 10 percent increase, 4 percent decrease.

Michael Grant:
Okay. But even if you reduced that some of the adult population, there does seem to be a correlation between price.

Laurie Thomas:
Right. Every time there's a price increase there is a resulting reduction in consumption.

Michael Grant:
How is this program funded?

Laurie Thomas:
By the Arizona department of health services, Maricopa County is. But in October and prior to that we had a tax of 1.18 on every pack of cigarettes. Of which tobacco education received 23 cents. And the rest of that went to people that have a low socioeconomic status and health issues. So we receive 23 cents. Now, with the recent proposition passing of 82 cents, 80 cents then went to early childhood education and two cents will go to enforcement of the proposition for smoke free Arizona. So we will not receive any new funds for tobacco education. We will still be working off the 23 cents of the 1.18.

Michael Grant:
Okay. Well, let's go to the classes. When are the classes held? Who can -- well, I assume everybody can attend.

Laurie Thomas:
Individuals over 18-years of age. And those classes are held valley wide at 25 locations. And the instructors are certified by the state as cessation specialists. The classes are free. You can't get any better than that.

Michael Grant:
Right.

Laurie Thomas:
And the nicotine replacement therapy, like the gum, the lozenge, the patch, the prescription Zyban, you receive a voucher if you attend the classes for 50 percent off that you can take 20 your pharmacy.

Michael Grant:
Okay. So what are the techniques that is involved is you can use this as an aid. And then there's the discount program to assist you in doing so.

Laurie Thomas:
That's right. The Centers for Disease Control has determined a person is 50 percent more likely to quit if they go to a class and use nicotine replacement therapy. I like those odds.

Michael Grant:
Yeah. For sure. Any particular of the aids that are available? Are there ones that seem to be more effective than others? Or is that a very individual kind of thing as to whether you respond to a patch or something?

Laurie Thomas:
I think it's a very individual thing. We find when we talk to our cessation counselors that people like one more than the other. It's really a very individual thing based on your lifestyle and based on the amount of nicotine replacement therapy you need for how much you smoke.

Michael Grant:
Okay. Now, how can people register for the stop smoking classes? And I think we can throw up something to assist you as well.

Laurie Thomas:
Great. Call 1-800- 556-622 to register for the free classes.

Michael Grant:
And we also have the website address up there as well.

Laurie Thomas:
ashline.org.

Michael Grant:
Yeah. Ashline.org. Holidays. Everybody is busy. Pace pick up after New Year perhaps as a result?

Laurie Thomas:
Yes. Because of New Year's resolutions just like I think gym membership picks up in January. So behind weight loss, quitting smoking is the number two resolution in the United States.

Michael Grant:
Okay. Laurie Thomas, thank you very much for the information and happy holidays to you.

Laurie Thomas:
Thank you. To you, too.

Mike Sauceda:
The Valley's annual winter brown cloud has returned. We have seen a number of air quality advisories already this month. We'll talk with A.D.E.Q.'s director about what can be done to clear the air. And the president of Northern Arizona University discusses the effort to let students enroll in online courses from any state university Wednesday at 7:00 on "Horizon."

Michael Grant:
To see video of this and other horizon segments via the internet please visit the website. You'll find it at azpbs.org. You can click on "horizon." you can also get transcripts and find out about upcoming topics. Thank you very much for joining us on this Tuesday evening. I'm Michael Grant. Have a great one. Good night.
In this segment:
Eric Anderson:Maricopa Association of Governments;Mary Ehlert:Arizona Department of Health Services ;
SPOTLIGHT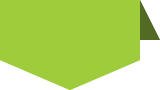 STAY in touch
with
azpbs.
org
!
Subscribe to Arizona PBS Newsletters: