Three local journalists will give their insight into the week's big stories.
Transcript:
TED SIMONS: COMING UP NEXT ON "ARIZONA HORIZON'S JOURNALISTS' ROUNDTABLE." A TEMPE COUNCILMAN'S ANNOUNCEMENT TO RUN FOR STATE SUPERINTENDENT. AND WE'LL LOOK AT A NEW BILL THAT AIMS TO OUTLAW TEXTING AND DRIVING. THE JOURNALISTS' ROUNDTABLE IS NEXT, ON "ARIZONA HORIZON."ARIZONA HORIZON" IS MADE POSSIBLE BY CONTRIBUTIONS BY THE FRIENDS OF ARIZONA PBS, MEMBERS OF YOUR PBS STATION. THANK YOU.

STEVE GOLDSTEIN: GOOD EVENING AND WELCOME TO ARIZONA HORIZON'S JOURNALISTS' ROUNDTABLE, I'M STEVE GOLDSTEIN FILLING IN FOR TED SIMONS. JOINING US TONIGHT: MARY JO PITZL OF THE ARIZONA REPUBLIC. HOWARD FISCHER OF CAPITOL MEDIA SERVICES. AND DIANNA NANEZ OF THE ARIZONA REPUBLIC. TEMPE COUNCILMAN DAVID SHAPIRA ANNOUNCED HIS PLAN TO RUN FOR STATE SUPERINTENDENT NEXT YEAR. MARY JO, WE KNOW OF HIM AS A FORMER STATE LAW MAKER, HE IS A CURRENT TEMPE COUNCILMAN. WHAT DOES HE BRING TO THE TABLE AS HE SEES IT?

MARY JO PITZL: HE WAS AN EDUCATOR BRIEFLY. HE WORKED ON EDUCATION LEGISLATION. HE'S A PARENT. THAT ALWAYS GOES OVER WELL. THOSE ARE THE QUALIFICATIONS HE BRINGS. I WILL SAY DURING HIS TIME IN THE LEGISLATURE, HE SPENT A LOT OF TIME ON EDUCATION ISSUES, HE TALKED ABOUT IT A LOT, TO THE EXTENT YOU CAN IN THE MINORITY. HE WASN'T ABLE TO DRIVE LEGISLATION, BUT HE TRIED TO USE HIS VOICE TO SUPPORT OR SPEAK AGAINST POLICIES.

HOWARD FISCHER: HE'S NOT DAVID GARCIA RUNNING THREE YEARS AGO. GARCIA'S PROBLEM WAS RIGHT AROUND THIS TABLE, AT THE DEBATE, HE WAS BUSY TALKING TO ACADEMICIANS, THROWING VARIOUS THEORIES OF EDUCATION. DIANE DOUGLAS WAS TALKING TO PARENTS. AND SHAPIRA, HE KNOWS BETTER. HE TALKS TO VOTE ARES OPPOSED TO SOME HIGH LEVEL THEORETICAL.

STEVE GOLDSTEIN: YOU MENTIONED GARCIA, IS HIS DECISION TO RUN FOR GOVERNOR THE REASON HE'S RUNNING FOR SUPERINTENDENT?

HOWARD FISCHER: I DON'T KNOW IF HE WOULD RUN AGAINST GARCIA. GARCIA HAS THE BACK STORY I WAS GOING TO RUN FOR SUPERINTENDENT UNTIL THE VOUCHER BILL WAS SIGNED. I DON'T KNOW HOW MUCH OF THAT IS CONVENIENT REWRITING OF POLITICAL HISTORY.

MARY JO PITZL: IT WAS A PRETTY QUICK PIVOT IF YOU PLANNED ON RUNNING FOR SUPERINTENDENT, AND IN A MATTER OF FIVE DAYS YOU SHIFT TO A HIGHER LEVEL STATEWIDE CAMPAIGN.

STEVE GOLDSTEIN: HOW SIGNIFICANT IS THE VOUCHER SITUATION GOING TO PLAY IN THIS RACE ON BOTH THE DEMOCRAT AND REPUBLICAN SIDE?

DIANNA NANEZ: I THINK IT'S SIGNIFICANT. I DON'T SEE ANYWAY IT CAN NOT BE SIGNIFICANT. THE DEMS ARE REFUSING TO LET IT GO AND WHY THE REPUBLICANS WANT IT TO GO AWAY. IF IT IS SHAPIRA, AND IN THIS PARTICULAR RACE, HE MADE THIS A SIGNATURE EARLY ON. HAS NOT LEFT THAT UNCOMMITED… I'M BRANDED AS A SCHOOL PERSON, PARENT, MY WIFE'S A TEACHER… EVEN THE LAST YEAR IN THE COUNCIL, HE PUSHED THAT PRE--K FOR TEMPE SCHOOLS PILOT PROGRAM. I THINK BETWEEN THESE HISTROY-STRONG BACKGROUND DEMS, THIS WAS LONG AGO THOUGHT THAT HTHIS WOULD BE THE FIRST THING I PUSH OUT WHEN I DO MY RUN.

HOWARD FISCHER: WHAT IS IMPORTANT ON THE QUESTION OF THE VOUCHER, IS HOW YOU SPIN IT. DOUG DUCEY AND DIANE DOUGLAS, IT'S CHOICE. I LIKE TO CHOOSE BETWEEN CHOCOLATE AND VANILLA. WE ARE NOT TALKING ABOUT THE CHOICE OF PARENTS SENDING THEIR CHILDREN TO A PAROCHIAL SCHOOL OR PRIVATE SCHOOL, WE ARE TALKING ABOUT USING STATE FUNDS TO DO THAT. THAT BECOMES THE ISSUE. THE ARGUMENT IS THAT THEY ARE PAYING TAXES ANYWAY. I'M PAYING TAXES. I'M NOT USING THE CITY POOL. SHOULD I NOT PAY THOSE? YOU'VE GOT THESE INTERESTING QUESTIONS, AND IF YOU SPIN THIS PROPERLY AND SAY THIS IS ABOUT THE DIVERSION OF FUNDS SO YOU CAN SEND A KID TO GET A CATHOLIC, OR JEWISH, OR LUTHERAN EDUCATION, I THINK THERE IS A PLACE TO GO FOR DEMOCRATIC CHALLENGES.

MARY JO PITZL: NOW THAT SAID, IF YOU ARE SCHOOL SUPERINTENDENT, YOU HAVE TO ADMINISTER THE EMPOWERMENT SCHOLARSHIP ACCOUNT PROGRAM. THAT IS ONE OF THE REASONS DAVID GARCIA SAID HE DECIDED TO NOT RUN BECAUSE HE COULDN'T ADMINISTER SOMETHING LIKE THAT. SHAPIRA HAS TO SQUARE -- WE ARE ASSUMING HE IS NOT A FAN OF VOUCHERS--HOW HE WOULD ADMINISTER SUCH A PROGRAM THAT HE MIGHT FUNDAMENTALLY OBJECT TO.

STEVE GOLDSTEIN: DIANNA LETS TALK ABOUT THE HORSE RACE A LITTLE BIT, BECAUSE WE HAVE TO GET IN TO THIS. DIANE DOUGLAS, WHEN SHE RAN, WAS CONSIDERED TO BE A VERY WEAK CANDIDATE. DAVID GARCIA GOT A LOT OF REPUBLICAN EDNORSEMENTS. IS THERE A REASON TO THINK DAVID SHAPIRA OR MAYBE EVEN THE VOUCHER ISSUE IS ONE? PEOPLE ARE MORE ACCEPTING OF DIANE DOUGLAS THAN WHEN SHE WAS ACCEPTED. HOW DO YOU SEE THAT RIGHT NOW, FOR RELATIVELY STRENGTH?

DIANNA NANEZ: I THINK SHE HAS NOT WON THE STRENGTH SHE COULD HAVE IN THIS PERIOD OF TIME. SHE HAS HAD THAT CRITICISM OF NOT BEING WELCOMING OF THE PUBLIC THAT PUT HER IN, EVEN JUST BEING OUT THERE AS MUCH AS SHE COULD HAVE. SHE COULD HAVE LEVERAGED THIS TIME IN OFFICE BETTER THAN SHE HAS. YOU HAVE THE REPUBLICAN RUNNING AGAINST HER ALREADY, A SCHOOL TEACHER. RIGHT THERE, IMAGINE THE SCHOOL TEACHER'S FACE, KNOWING SHE HAS TO GO TO THE PRIMARY WITH THAT, BEFORE ANYONE HITS SHAPIRA.

MARY JO PITZL: LET'S NOT JUMP TO CONCLUSIONS THAT DOUGLAS WOULD NECESSARILY BE THE REPUBLICAN NOMINEE. TRACY LIVINGSTON IS IN THIS TO WIN IT. SHE IS CURRENTLY A MEMBER OF THE MARICOPA COUNTY COMMUNITY COLLEGE BOARD, SHE WILL BRING SOME EDUCATION CREDENTIALS TO THE RACE; AND FRANK RIGGS IS ALSO RUNNING.

HOWARD FISCHER: ANTI-DOUGLAS VOTE COULD BE SPLIT AND SHE COULD WALK IN WITH 40% PLURALITY AND BE THE CANDIDATE. THAT'S THE ISSUE OF WHO IS THE CANDIDATE IN NOVEMBER? IS IT DIANE DOUGLAS OR IS IT TRACY LIVINGSTON? THAT BECOMES A DIFFERENT WAY OF RUNNING IT. WE HAVE NOT TALKED TO TRACY MUCH TO LEARN HER VIEWS. DIANE HAS ENDEARED SOME ELEMENTS TO THE COMMUNITY. SHE INSISTED ALL ALONG, TEACHERS NEED A PAY HIKE. SHE WAS THE ONE WHO DUMPED THE $680 MILLION STEAMING KEITH ON THE GOVERNOR'S DESK LAST YEAR AND SAID WE "OKAY, WE NEED TO DO THIS." THE GOVERNOR CAME BACK WITH, A LITTLE LESS THAN THAT. SHE DOES RECOGNIZE, FROM BEING A SCHOOL BOARD MEMBER, THAT YOU CAN'T ADAQUETELY EDUCATE THE COMMUNITY WITH 20% OF THE TEACHERS LEAVING FIRST YEAR AND ANOTHER 20% LEAVING THE SECOND YEAR.

MARY JO PITZL: UNLESS WE GIVE THE WHOLE DEMOCRATIC FIELD TO SHAPIRA, PEORIA TEACHER KATHY HOFFMAN IS ALSO IN THE RACE. SHE HAS NOT MADE MUCH OF IT YET, BUT SHE HAS ANNOUNCED HER INTENTIONS TO SEEK THE SEAT.

STEVE GOLDSTEIN: DIANA, LET'S MOVE DOWN THE ROAD, TEXTING AND DRIVING WITHOUT TEXTING. HOW SIGNIFICANT IS THIS, THE RESTRICTIONS ON TEENS AND WHAT THEY CAN DO--AND TEXT--FOR THE FIRST SIX MONTHS AFTER A NEW LICENSE?

DIANNA NANEZ: I WOULD SAY IT'S A STEP TOWARD SAFETY.

MARY JO PITZL: HOW OLD IS YOUR SON?

DIANNA NANEZ: YES, MY SON IS 18 AND HAS HIS PERMIT. HE HASN'T GOT HIS LICENSE. HE'S INDICATIVE OF THE NEWER GENERATION. THEY ARE DRIVING LATER. I'M HAPPY. ANY STEP THAT PARENTS CAN SEE THAT THE STATE IS TAKING WILL HELP, I BELIEVE IF I SAW THIS CORRECTLY, 46 OTHER STATES HAVE THIS. WHEN PARENTS SEE THAT IS WHEN THEY REALIZE THERE IS SAFETY FOR CHILDREN OUT THERE. THE KEY THING HERE IS THAT IT WAS THE SMALL STEP, WITH AN AGREEMENT THAT YOU WON'T TRY TO EDGE YOUR WAY IN, AND SIX MORE MONTHS AND HAVE WHAT WE HAVE IN THE OTHER 46 STATES. THAT'S WHAT WE REMAIN TO SEE, IS THAT GOING TO TURN INTO TWO YEARS LATER AND A PROMISE THAT THERE WOULDN'T BE?
MARY JO PITZL: IS THIS GONNA BE LIKE TAKING THE CAPS OFF LIKE THE GOLD WATER INSTITUTE. I THINK ONE QUESTION ABOUT IT, AND IT'S POPULAR WITH THE PUBLIC. IT IS POPULAR -- KAREN FANNEN SAID, HER PROBLEM IS GETTING THIS DEAL BEFORE THE FULL SENATE OR FULL HOUSE. SHE DID IT FINALLY AND SHE GOT THE VOTES. IT IS JUST GETTING IT THERE. YOU WONDER HOW THIS WILL BE ENFORCED, AND HOW VIGOROUSLY IT WILL BE ENFORCED.

HOWARD FISCHER: IT'S BY DEFINITION SECONDARY ENFORCEMENT. POLICE OFFICER SEES SOMEONE LOOKING TO BE 16 DRIVING DOWN THE ROAD, CANNOT LEGALLY PULL THE PERSON OVER. YOU HAVE TO HAVE ANOTHER REASON. NOW, CAN AN OFFICER FIND A PRETEXTUAL EXCUSE? OF COURSE. IT'S LIKE THE SEATBELT LAW, WHERE THEY DON'T WANT PRIMARY ENFORCEMENT. THE QUESTION BECOMES, IF IT'S ON THE BOOKS, WILL SOME PEOPLE OBEY IT? IT'S SORT OF LIKE THE SEATBELT LAW WHEN WE FIRST GOT IT. I THINK SOME PEOPLE SAID, THE DRIVING MANUAL SAYS I HAVE TO DO THIS. I THINK THAT RESULTED IN BETTER COMPLIANCE AND THIS WILL DO THAT TOO.

DIANNA NANEZ: IT CREATED THAT AWARENESS, ABSOLUTELY.

STEVE GOLDSTEIN: ONCE WE HAVE SELF-DRIVING CARS IT WILL BE MOOT ANYWAY, RIGHT?

MARY JO PITZL: YES.

STEVE GOLDSTEIN: PHIL LOVAS LEFT THE LEGISLATURE. HE WAS A ONE MAN BLOCKADE GETTING THIS THROUGH. HOW OFTEN DOES THIS HAPPEN? ANDY BIGGS DIDN'T WANT TO LET IT THROUGH. HOW OFTEN DOES THAT KIND OF THING HAPPEN?

HOWARD FISCHER: MORE OFTEN THAN I THINK THE PUBLIC LIKES TO ACKNOWLEDGE. THERE WAS A BILL THAT PASSED OUT OF THE HOUSE FOR THE JANUARY SHOOTING VICTIMS IN TUCSON. GABBY GIFFORDS, SIX PEOPLE WERE KILLED. WENT TO THE SENATE, GAIL GRIFFIN CHAIRS THE RESOURCES COMMITTEE. DEAD. COMMITTEE CHAIRS HAVE ENORMOUS POWER TO GO AHEAD AND KILL THINGS LIKE THAT. THAT'S WHY YOU GET TO BE A COMMITTEE CHAIR. ARE THERE WAYS AROUND IT SOMETIMES? GETTING A MEASURE PULLED, STRIKING IT ON TO SOMETHING ELSE? PERHAPS. THIS HAPPENS ALL THE TIME. MARY JO AND I SEE THIS ALMOST ON A WEEKLY BASIS WHERE SOME BILL GETS OUT OF ONE CHAMBER, OR DOESN'T GET A HEARING IN THE FIRST ONE, AND ITS, OH, I'M SORRY WE ARE JUST TOO BUSY.

MARY JO PITZL: IT HAPPENED EARLIER THIS YEAR WITH REPRESENTIVE BOYER WHO HAD A BILL TO RESTRICT TOBACCO SALES TO 21. IT GOT A LITTLE BIT OF A SPLASH AND THEN IT DIED IN THE COMMITTEE DRAWER.

HOWARD FISCHER: EDDIE FARNSWORTH THIS YEAR HAS BOTTLED UP A COUPLE BILLS DEALING WITH CRIMINAL JUSTICE REFORM. HE HAS NEVER QUITE SAID WHY. WE KNOW HE HAS A PARTICULAR PHILOSOPHY OF CRIMINAL JUSTICE. WE ALSO KNOW IN GENERAL HE IS GOOD BUDDIES WITH BILL MONTGOMERY. SO IT'S HARD TO KNOW.

MARY JO PITZL: AT LEAST WITH THE TEXTING BILL AND REPRESENTATIVE LOMAZ, HE SAID I'M CONCERNED ABOUT THE FIRST STEP. WE HAVE ALL OF THESE VOWS THAT THIS WONT BE THE CASE. KAREN SANDS WONT BRING TEXTING BAN POINT 2.

STEVE GOLDSTEIN: IS THIS A CASE WHERE SPEAKER MEZNARD? HOUSE LEADERSHIP, WOULD BE AWARE OF THIS COMING INTO A SESSION? IS THERE NOT ARM TWISTING? DOES THAT NOT HAPPEN? WHEN WE CONSIDER THAT THE SPEAKER NOW IS THE ONE HELPING THE TEEN TEXTING GET THROUGH, COULD HE HAVE SAID TO PHILLIPS, DO WE THINK HE--

MARY JO PITZL: IF HE HAD A CHAT WITH HIM AS THE SESSION WENT ON. HE'S AS BIG AS THEY SAY THEY ARE. YOU GIVE COMMITTEE CHAIR PEOPLE A LOT OF LEEWAY.

HOWARD FISCHER: YOU WANT TO GET AROUND CERTAIN COMMITTEES. IF IT'S NOT GOING TO GET THROUGH JUDICIARY, YOU ASSIGN IT TO NATURAL RESOURCES. EVERYTHING HAS TO GO THROUGH RULES. TO THE EXTENT YOU ARE GOING TO OVERRULE YOUR OWN RULES CHAIRPERSON WITHOUT SOME OVERWHELMING REASON TO DO IT, ALL YOU HAVE DONE IS BUILD UP ANIMOSITY.

MARY JO PITZL: FOR CLARIFICATION, THE RULES ARE TO FIND OUT IF IT IS CONSTITUTIONAL. DOES IT FIT WITH THE CONSTITUTION? I DON'T KNOW HOW A BAN ON TEXTING IS ANTI-CONSTITUTIONAL. THAT DIDN'T SEEM TO BE AN ISSUE.

STEVE GOLDSTEIN: WE TALKED VOUCHERS IN THE SENATE RACE. A LOT OF DEMOCRATS ARE USING THAT ESA ISSUE TO MENTION PUBLIC COMMENT ABOUT OTHER THINGS. THIS SEEMS FAIRLY UNIQUE. TALK ABOUT THAT.

DIANNA NANEZ: THIS GETS BACK TO THE IDEA THAT NO, IT'S NOT GOING AWAY. IT'S NOT GOING AWAY UNTIL POTENTIALLY IT'S FORCED TO GO AWAY, WHICH WOULD BE INTERESTING IN ITSELF. THEY ARE USING THEIR TIME TO READ COMMENTS AND LETTERS FROM THE PUBLIC. WE HAVE HAD WARNINGS. WE HAVE TALKED ABOUT IT IN THE NEWS ROOM AS HIM USING HIS DAD VOICE. IT REACHED A POINT OF MORE THAN A DAD VOICE TODAY. THERE WAS AN ARGUMENT. MARY JO AND I WERE TALKING ABOUT THAT ON THE WAY HERE.

HOWARD FISCHER: PART OF WHAT IS INTERESTING IS NORMALLY THESE QUOTE UNQUOTE POINTS OF PERSONAL PRIVILEGE OCCURRED BEFORE THE FLOOR SESSION. YOU CAN SPEAK ON ANYTHING YOU WANT. AS THE DEMOCRATS WERE READING LETTERS FROM JANE AND JO SMITH AND EVERYONE ELSE, AND SUDDENLY HOLDING UP THE FLOOR, THE SPEAKER SAID, WE'LL DO IT AFTERWARDS. IT'S LIKE CONGRESS, YOU GET TO STAND UP IN FRONT OF THE MICROPHONE AND NO ONE IS THERE. WELL, THE DEMOCRATS WEREN'T READY FOR THAT. THEY SAID, WAIT A SECOND, TRADITION IS TO EXPLAIN MY VOTE. I WOULD LIKE TO EXPLAIN MY VOTE ON TEXTING AND I WOULD LIKE TO INTRODUCE MY FRIEND JOEY IN THE GALLERY. THAT HAS ALWAYS BEEN TRADITION. DEMOCRATS SAY, IF YOU CAN'T DO IT UP FRONT, FIND ANOTHER WAY. THE SPEAKER DID HIS BEST, DON'T MAKE ME TURN THIS CAR AROUND AND SAID, IF YOU DO THIS ONE MORE TIME, WE ARE GOING TO CHANGE THE RULES.

MARY JO PITZL: THIS REVOLVES AROUND ESA'S AND WHAT BROUGHT US TO THE BOILING POINT YESTERDAY WAS THAT REPRESENTATIVE MARIA SIMMS AND REPRESENTATIVE KEVIN PAYNE, STOOD UP AND THEY READ LETTERS FROM PARENTS THAT TALKED ABOUT HOW GREAT ESA'S HAVE BEEN, AND HOW THEIR CHILDREN HAVE BENEFITTED FROM THE SCHOLARSHIPS. THEN THE DEMOCRATS WENT NUTS BECAUSE APPARENTLY THEY WERE GOING TO WAIT TO THE END OF THE DAY TO DO THEIR STATEMENTS. THEY STARTED TO EXPLAIN THEIR VOTE BY DOING THIS AND THAT, BRINGING IT TO A HEAD. USING A STERN VOICE AND THREATENING TO CHANGE THE RULES AND SHUT IT DOWN FOR NOW.

STEVE GOLDSTEIN: HAS IT BROUGHT ABOUT WORSE FEELINGS? DOES IT MATTER?

MARY JO PITZL: YES, DOES IT MATTER? I THINK PARENTS AND TEACHERS THAT HAVE BEEN COMING DOWN THEIR TO KEEP STIRRING THE POT ON VOUCHERS FEEL DISRESPECTED. IT DEPENDS ON WHERE THEY LIVE AND WHO IS GOING TO BE RUNNING IN THEIR DISTRICT.

HOWARD FISCHER: BEING DADDY TO THE GROUP OF THE OTHER 59 CHILDREN THERE, AND SAYING DON'T MAKE ME TURN THE CAR AROUND KIND OF THING AND I'LL CHANGE THE RULES. ONE THING ABOUT CHILDREN, WHEN CHILDREN ARE TOLD THEY CAN'T DO THIS, THEY'LL FIND ANOTHER WAY. I THINK THIS IS NOT THE END OF IT. I THINK THE DEMOCRATS WILL FIND WAYS TO GET THE RULES READ INTO THE RECORD.

DIANNA NANEZ: I ABSOLUTELY AGREE WITH HOWY. I THINK THAT ONCE IT GOT TAKEN BACK AND HAD REPUBLICANS SAYING, OKAY WE'LL DO THIS TOO, THAT BLEW IT OUT. THEY'LL TAKE TIME AND THEY'RE GOING TO FIND THE TIME, AND IF NOTHING ELSE, I CAN SEE THEM TURNING IT INTO A PR GAME WHERE THEY BRING OUT MRS. SMITH, MRS. RAMIREZ: I THOUGHT I COULD HAVE MY VOICE HEARD. WHO KNEW.

HOWARD FISCHER: IT MIGHT BE LIKE CONGRESS WHERE THE MAJORITY TURNS OFF THE TV FEED AND WE END UP WITH YOUTUBE VIDEOS OF THE DEMOCRATS HOLDING A SIT IN.

DIANNA NANEZ: YOU ARE SEEING THAT WITH THE TOWN HALLS. THERE IS A LINE TO BE DRAWN. WE SAW SOME PEOPLE KIND OF HAVE SOME BACKLASH, AS WE SAW WITH FLAKE. THIS IS A STRATEGY. I BELIEVE THERE COULD BE CONVERSATION AS HOWY SAYS WHERE IT'S LIKE HOW CAN WE CONTINUE TO BEND THE RULES, AND HOW CAN WE PUT THE FACE OF THE PEOPLE OUT THERE?

MARY JO PITZL: ONE OF THE CASUALTIES IN CHANGE OF PROTOCOL IS WE WONT GET REPRESENTATIVE MARK FINCH'S 'THIS DAY IN HISTORY' TIDBIT UNTIL THE END OF THE DAY. HE STANDS UP AND PULLS THE FACTS FROM THE HISTORICAL REGISTER AND READS THEM. EVEN AMONG HIS COLLEAGUES THERE IS EYE ROLLING. I SPOKE TO A REPUBLICAN FRESHMAN THIS WEEK THAT SAID, WHO WILL GO UNNAMED, I WASN'T EXPECTING THAT THERE WOULD BE THIS MUCH TALKING DOWN HERE. THAT EXTENDS TO BOTH PARTIES.

STEVE GOLDSTEIN: LET'S MOVE ON TO THE NEXT GENERATION OF MARY JO, DIANA AND MAYBE NOT HOWY…BUT STUDENT JOURNALISTS, WHEN IT COMES TO THERE BEING SOME PROTECTIONS PUT IN PLACE. IT SEEMS LIKE IT IS RUNNING IN TO SOME TROUBLE IN THE HOUSE.

MARY JO PITZL: THERE IS CONCERN THAT BY LIBERATING STUDENT JOURNALISTS, THAT MAYBE YOU ARE GOING TOO FAR, ESPECIALLY WITH HIGH SCHOOL JOURNALISTS. THIS BUSINESS ABOUT GIVING SOME LEVEL OF IMMUNITY TO THE HIGH SCHOOL NEWSPAPER ADVISERS, TO THE JOURNALISM ADVISERS, WHY DO WE NEED THAT? THERE HAVE BEEN REPERCUSSIONS ON THAT.

HOWARD FISCHER: REMEMBER THE BACKGROUND ON THIS, KIMBERLY YE HAS PERSONAL EXPERIENCE ON THIS. SHE WAS A CARTOONIST AND A REPORTER, I THINK IT WAS GREENWAY BACK IN '92. SUDDENLY SOME OF HER STUFF WAS CENSORED BECAUSE IT DIDN'T REFLECT PROPERLY ON THE SCHOOL DISTRICT. SO SHE ACTUALLY GOT STAN FURMAN TO SPONSOR A BILL BACK THEN, WHICH WENT NO WHERE. AND THEN SHE REALIZED, THIS NEVER GOT THROUGH. THEN SHE SAID, I CAN PERSONALLY ATTEST TO THE FACT THAT ADMINISTRATORS CENSOR AND NOT OVER OBSCENITY OR PRIVACY BUT CENSOR OVER PERCEPTION. SHE SAID THAT SHOULDN'T HAPPEN. THAT'S THE KEY HERE.

DIANNA NANEZ: THIS CAME OUT RIGHT AFTER THE STORY THAT WENT VIRAL AND NATIONAL ABOUT THE STUDENTS IN PITTSBURG, KANSAS, THEY HAD BEEN WRITING STORIES AND THEY UNVEILED THE PRINCIPAL THE SCHOOL HIRED DID NOT HAVE CREDENTIALS SHE SAID SHE DID. PEOPLE REALIZED THAT, GIVEN THE PROPERTY OPPORTUNITIES, AND IN THIS CASE IT WORKED THAT WAY MAND THERE WAS PUSH BACK AT FIRST, YOU HAVE THE IDEA TO HAVE STUDENTS DO REAL JOURNALISM, AND IF SO, DO YOU ALLOW THEM TO DO SO? AND USE A PERSONAL EXAMPLE TO SAY I COULD SPEAK TO THIS AND TO SAY THAT THAT COULD BE PREVENTED, AND HERE'S A WAY THAT WE CAN COMPROMISE.

HOWARD FISCHER: WHAT IS IMPORTANT IS THAT THERE USED TO BE A U.S. SUPREME COURT RULING THAT SAID STUDENT JOURNALISTS, INCLUDING HIGHSCHOOL, ARE ENTITLED TO THE SAME FIRST AMMENDMENT PROTECTION. THEN 20 YEARS LATER THE HIGH COURT'S ORDER REVERSED ITSELF AND SAID WE ARE GOING TO GIVE ADMINISTRATORS MORE POWER. WHICH IS WHY KIMBERLY SAID THIS IS WHY WE NEED THIS BILL.

MARY JO PITZL: NOW WILL THE BILL GO FORWARD? YESTERDAY WHEN IT CAME UP FOR DISCUSSION FOR THE HOUSE, IT GOT PULLED INTO THE VOUCHER DEBATE BECAUSE REPRESENTATIVE MITZI EPSTEIN WANTED TO MAKE SURE THAT STUDENTS THAT GET STATE MONEY IN THEIR VOUCHER,THAT THIS SHOULD APPLY TO THEM. SO DOWN THE RABBIT HOLE WE WENT. AFTER AN HOUR AND A HALF MAJORITY LEADER JOHN ALAN SAID, WE ARE JUST GOING TO RETAIN THE BILL. SO IT IS ON HOLD.

HOWARD FISCHER: THERE IS THE ATTITUDE THAT LAWMAKERS PAT STUDENTS ON THE HEAD. RUSTY BOWERS SAID I DIDN'T BECOME AN ARTIST WHEN I STARTED USING FINGER PAINT. I HAD BE TRAINED, I HAD TO GO THROUGH INTERNSHIPS AND EVERYTHING ELSE. HE SAID, LOOK, THERE ARE ELEPHANTS THAT RUN OR WALK THROUGH PAINT, DOES THAT MAKE THEM AN ARTIST? I DON'T THINK STUDENT JOURNALIST MAKES YOU A JOURNALIST. I THINK THAT IS GOING TO BITE HIM POLITICALLY.

STEVE GOLDSTEIN: WE HAVE HEARD ABOUT THE LEGISLATURE NOT RESPECTING CERTAIN ASPECTS OF INDICATION. DOES THIS FEEL IVORY TOWER AND COULD THAT GET THEM INTO TROUBLE?

DIANNA NANEZ: THEY DONT THINK IT CAN GET THEM INTO TROUBLE. THE FACT THAT YE IS THE FACE OF THIS, I THINK HAD IT BEEN ANOTHER PERSON THAT COULDN'T SPEAK TO THE EXPERIENCE, WE WOULD BE A DIFFERENT SITUATION. FOR YE TO SAY, IN SCHOOL I HAD THIS EXPERIENCE, I FELT THE PRESSURE BACK THEN AND I'M BRINGING IT FORWARD TO SAY…I THINK THERE CAN BE THE OPPORTUNITY FOR THEM TO GET OUTSIDE OF THAT IVORY TOWER, AND TO SAY LOOK, WE REACHED A COMPROMISE. I THINK SOME OF THE CRITICISM IS THAT WE HAVE TO MAKE SURE THEY DON'T USE CERTAIN OBSCENITIES, BUT I BELIEVE THEY CAN HAVE THE-WE ARE NOT IN THE IVORY TOWER, WE ARE RIGHT DOWN HERE WITH EVERYBODY-IF THEY HAVE THAT CONVERSATION. IT WILL BE INTERESTING. ESA'S COULD COME UP AGAIN AND THAT WOULD BE THE END OF THAT.

STEVE GOLDSTEIN: HOWY FOR OUR LAST TOPIC, I WANT TO FIND OUT ABOUT THERANOS. SETTLEMENT ANNOUNCED BY MARK BERNOVICH. GOVERNOR DOUG DUCEY WAS EXCITED TO BRING THERANOS IN. AND THEN THERANOS CRASHED AND BURNED. WHERE ARE WE AT NOW?

HOWARD FISCHER: THERE ARE TWO SEPARATE ISSUES NOW EVEN THOUGH IT HAS ALL GOTTEN TIED TOGETHER. ARIZONA HAS BEEN ON THE CUTTING EDGE OF LESS REGULATION. WE HAVE A LAW THAT SAYS YOU CAN TRY CERTAIN DRUGS EVEN IF NOT APPROVED BY THE FEDERAL GOVERNMENT. WE HAVE ALWAYS ALLOWED CERTAIN BLOOD TESTS. ELISABETH HOLMES, AN ATTRACTIVE AND FORTH-COMING HEAD OF THERANOS, SAID I HAVE A PATENTED TECHNOLOGY, I CAN DO A PINPRICK OF THE FINGER AND WE CAN COME UP WITH ALL SORTS OF TEST RESULTS. THE LEGISLATURE SAID WE WOULD LIKE TO HAVE YOU HERE AND WE WILL PASS A BILL THAT SAYS YOU CAN GET ALL SORTS OF TESTS ORDERED. BIG SIGNING IN SCOTTSDALE. TURNS OUT THE TECHNOLOGY WAS NOT AS FULL-PROOF AS THEY SAY. THEY EVEN ADMITTED THAT ONE TEST OUT OF EVERY TEN WAS FLAWED. THAT LED TO LAWSUITS, LEADING TO CIVIL ACTIONS, WHICH LED TO THE ATTORNEY GENERAL SEEKING AND GETTING REFUNDS FOR EVERYBODY THAT HAD THE TEST…WHICH PERHAPS HAD NOTHING TO DO WITH THE LEGISLATION, BUT I DRAGGED OUT MY PICTURE OF DOUG DUCEY SIGNING THAT BILL WITH ELISABETH HOLMES ON HIS SHOULDER AND SAID OH, IT WENT FROM HERE TO HERE.

MARY JO PITZL: SO IS THIS ANOTHER EXAMPLE OF WHERE YOU SEE-MAYBE GROWING DISTANCE BETWEEN DUCEY AND BERNOVICH IN TERMS OF THEIR STANCES O THINGS. THE ATTORNEY GENERAL HAS DEFENDED THE STATE'S MINIMUM WAGE LAW SUCCESSFULLY. THE GOVERNOR MADE IT CLEAR HE DIDN'T LIKE IT. NOW YOU'VE GOT THERANOS… WHO IS ON THE SIDE OF THE LITTLE GUY? WHO IS ON THE SIDE OF THE CONSUMER?

HOWARD FISCHER: I THINK MARK BERNOVICH IS GOOD AT THAT. HIS JOB IS TO PROTECT THE CONSUMERS OF THE STATE. I DON'T THINK MARK WENT OUT TO HARM THE GOVERNOR, BUT CERTAINLY HE HAD TO UNDERSTAND THAT IF HE WENT AFTER THIS PRIZED, SACRED COW, IF YOU WILL, THAT THERE MIGHT BE FALL BACK.

STEVE GOLDSTEIN: BRIEFLY, LESSONS TO BE LEARNED FROM THIS? DOES THE GOVERNOR HAVE TO LEARN A LESSON FROM THIS, OR IS THIS ARIZONA'S M.O.S…

MARY JO PITZL: THE GOVERNOR LIKES DISRUPTING TECHNOLGIES. HE LIKES TO BE ON THE CUTTING EDGE AND FORGE FOR ARIZONA. SOMETIMES THERE IS THE RISK OF BEING THE FIRST IN THE DEEP END.

HOWARD FISCHER: IT'S NOT HIS FAULT. WHEN CALIFORNIA REFUSED TO LET UBER DO TESTING ON THE ROADS, UBER SAID, LET'S BRING THE CARS HERE. THERE WERE A COUPLE OF ACCIDENTS AND I DON'T KNOW IF ANY OF THEM WERE AT THE FAULT OF THE SELF-DRIVING TECHNOLOGY. BUT WHEN YOU TAKE THE RISK OF DISRUPTIVE TECHNOLOGY, SOMETIMES IT TURNS AROUND AND BITES YOU.

DIANNA NANEZ: THE QUESTION IS WHEN YOU TAKE THOSE RISKS, TWICE, AND IT BITES YOU TWICE, AT THAT POINT DOES THE PUBLIC ASK YOU TO VET THE RISKS BETTER?

MARY JO PITZL: SO DOES THAT MEAN WE HAVE TO WAIT FOR THE FIRST AIR B&B THAT'S GOING TO BLOW UP BECAUSE THERE WAS TOO BIG OF A PARTY IN THE PARADISE VALLEY BACKYARD?

HOWARD FISCHER: I THINK YOU ARE RIGHT. WHEN NEIGHBORS REALIZE IT'S NOT JUST THE NEXT DOOR NEIGHBOR RENTING SOMETHING OUT, BUT SOME DEVELOPERS COME RENTED FOUR HOUSES IN THE NEIGHBORHOOD FOR A PARTY, IT WILL TURN AROUND AND BITE SOMEONE.

STEVE GOLDSTEIN: THANK YOU FOR THE CONVERSATION. MONDAY ON "ARIZONA HORIZON." WE'LL DISCUSS THE CASE OF THE FIRST DACA RECIPIENT TO BE DEPORTED UNDER THE TRUMP ADMINISTRATION. AND ZOOS AND AQUARIUMS ARE COMING TOGETHER TO SAVE THE WORLD'S MOST ENDANGERED MAMMAL, THE VAQUITA PORPOISE. HOW MEXICO IS LEADING THE EFFORT. THAT'S MONDAY AT 5:30 AND 10:00 ON THE NEXT "ARIZONA HORIZON." I'M STEVE GOLDSTEIN IN FOR TED SIMONS. HAVE A GREAT NIGHT. THANKS FOR WATCHING, AND HAVE A GREAT WEEKEND.

In this segment:
Mary Jo Pitzl: Arizona Republic; Howard Fischer: Capitol Media Services; Dianna Nanez: Arizona Republic
SPOTLIGHT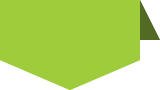 STAY in touch
with
azpbs.
org
!
Subscribe to Arizona PBS Newsletters: