Three local journalists will give their insight into the week's big stories.
Transcript:
TED SIMONS: COMING UP NEXT ON ARIZONA HORIZON'S JOURNALISTS' ROUNDTABLE: SERIOUS CHARGES AGAINST A FORMER CHAIRMAN OF THE STATE CORPORATION COMMISSION, AND A FORMER ATTORNEY GENERAL GETS A FAVORABLE RULING FROM THE STATE SUPREME COURT. THE JOURNALISTS' ROUNDTABLE IS NEXT, ON ARIZONA HORIZON.

NARRARATOR: "ARIZONA HORIZON," MADE POSSIBLE BY CONTRIBUTIONS FROM THE FRIENDS OF ARIZONA PBS.

TED SIMONS: GOOD EVENING AND WELCOME TO ARIZONA HORIZON'S JOURNALISTS' ROUNDTABLE, I'M TED SIMONS. JOINING US TONIGHT: MARY JO PITZL, HOWARD FISHER AND AND LUIGE DEL PUERTO OF THE ARIZONA CAPITOL TIMES... FORMER STATE CORPORATION COMMISSION CHAIRMAN GARY PIERCE WAS INDICTED IN FEDERAL COURT THIS WEEK ON FELONY CONSPIRACY, BRIBERY, MAIL FRAUD AND 5-COUNTS OF WIRE FRAUD. MARY JO, WHO IS GARY PIERCE?

MARY JO PITZL: GARY PIERCE IS A FORMER STATE LAWMAKER, THE CHAIRMAN OF THE CORPORATION COMMISSION AND ONE OF FOUR PEOPLE NAMED IN AN INDICTMENT RELEASED THIS WEEK INVOLVING BASICALLY A QUID PRO QUO SCHEME IN WHICH HE WAS SUCCESSFUL IN HELPING THE ALTERING OF POLICIES TO BENEFIT GEORGE JOHNSON WHO RUNS A UTILITY COMPANY.

TED SIMONS: WHO IS GEORGE JOHNSON?

HOWARD FISCHER: GEORGE JOHNSON IS A DEVELOPER KNOWN FOR RUNNING A WATER COMPANY AND SEWER COMPANY IN PI NELL COUNTY. GOT INTO HOT WATER FOR ZONING ISSUES, A FAIRLY CONTROVERSIAL NAME. THIS COMES DOWN TO A COUPLE OF QUESTIONS OVER JOHNSON UTILITIES. DO YOU PUT A PLAN INTO RATE BASE TO GET MORE MONEY AND NUMBER TWO, COULD GEORGE JOHNSON TAKE HIS PERSONAL INCOME TAXES AND PASS IT ON TO RATE PAYERS? BOTH WERE REJECTED BY A PRIOR COMMISSION GOING BACK TO '09. GARY CRAFTED A NEW POLICY THAT SAID, YEAH, WE'LL LET IT PASS THROUGH.

TED SIMONS: WHAT IS THE PRICE OF PASSING THROUGH?

LUIGE DEL PUERTO: $31,500 FUNNELED TO GARY PIERCE. THE MONEY CAME FROM GEORGE JOHNSON. THE CONDUIT FOR THE AMOUNT, LONG TIME LOBBYIST JIM NORTON.

TED SIMONS: WHO IS JIM NORTON?

LUIGE DEL PUERTO: A VETERAN LOBBYIST, BIG DEAL AT THE CAPITAL REPRESENTING MAJOR INTERESTS IN THE STATE.

MARY JO PITZL: THE CHAMBER OF COMMERCE, THIS YEAR REPRESENTING THE COYOTES IN THE BID TO TRY TO MOVE TO TEMPE THAT DIDN'T GO FAR.

LUIGE DEL PUERTO: HE'S ALSO A SENIOR PARTNER WITH ACTION LOBBYING AND CAMPAIGN FIRM.

HOWARD FISCHER: WHAT'S GOING TO BE INTERESTING IS TYING THIS TOGETHER. WE SEE THAT ACCORDING TO THE INDICTMENT, GEORGE JOHNSON WROTE CHECKS TO AN UNINDICTED CO-CONSPIRATOR AND THEN TO HIS WIFE. NORTON WAS INVOLVED IN THE MEETINGS, BUT THE GOVERNMENT HAS TO PROVE THE QUID PRO QUO. CAN YOU TIE GARY TO THIS. GIVEN OTHERS VOTED FOR THE POLICIES, AND THERE ARE NO ALLEGATIONS THAT OTHERS WERE BOUGHT OFF.

TED SIMONS: HOW DO WE COME UP WITH $31,000?

LUIGE DEL PUERTO: THE INDICTMENT ALLEGED THAT THE MONEY, GEORGE JOHNSON WAS PROVIDING CHECKS, WRITING CHECKS TO THE UNINDICTED CO-CON CONSPIRATOR, ESSENTIALLY PIERCE AND GARY'S WIFE WAS SENDING INVOICES TO THE UNNAMED PERSON. THE INDICTMENT, ACCORDING TO THE FEDS, THEY WERE ABLE TO TRACE THE MONEY FROM GEORGE JOHNSON GOING TO THIS UNNAMED PERSON AND THEN PIERCE.

HOWARD FISCHER: MORE IMPORTANT IS WHAT THE INDICTMENT SUGGEST, THIS IS FOR DOING NOTHING. THAT'S THE KEY. IT'S NOT THAT SHE PROVIDED THIS MUCH IN SERVICES. IF IN FACT SERVICES ARE PROVIDED, YOU LOSE THE NEXUS THERE.

MARY JO PITZL: WHICH IS INTERESTING BECAUSE I LOOKED AT GARY PIERCE'S FINANCIAL DISCLOSURE STATEMENT WHICH HE IS REQUIRED TO FILE EVERY YEAR AND THERE ARE TWO YEARS IN QUESTION WHILE THIS WAS GOING ON. HIS WIFE IS LISTED AS HER BUSINESS AND SERVICE WAS RESEARCH.

TED SIMONS: INTERESTING.

HOWARD FISCHER: THE REAL QUESTION FOR EVERYONE IN THE CAPITAL, WHO WAS THE UNINDICTED CONSPIRATOR? IF THIS PERSON WAS TAKING CHECK A CONVERTING IT TO CHECK B, IT WAS LET'S MAKE A DEAL WITH THE FEDS.

TED SIMONS: UNINDICTED MEANS I'M HELPING.

HOWARD FISCHER: IT MAY BE A NAME EVERYONE AT THE CAPITAL IS FAMILIAR WITH. IT'S GOING TO BE FASCINATING.

TED SIMONS: LAWMAKER? WHAT DO YOU MEAN FAMILIAR WITH?

HOWARD FISCHER: IT'S PROBABLY SOMEONE WITH LOBBYING BACKGROUND FORMING THE CONSULTING FIRM. IT'S LIKE TRYING TO GUESS WHO DEEP THROAT WAS UNTIL WE FOUND OUT AFTER HE DIED. IT'S CRUCIAL BECAUSE IT'S THIS PERSON'S EVIDENCE THAT IT'S ABOUT, NOT JUST CHECKS, A PAPER TRAIL, BUT THIS PERSON SAYING, I WAS PAID TO DO THIS SECRETLY.

LUIGE DEL PUERTO: RIGHT, AND HOWIE MENTIONED SOMEONE WITH CONSULTING BACKGROUND. THERE ARE ALL SORTS OF SPECULATIONS. HOWIE IS RIGHT. IF THIS PERSON IS NOT COOPERATING WITH THE FEDS, THE FEDS ARE PUTTING A STRONG SQUEEZE ON THE PERSON.

TED SIMONS: YOU ARE UNINDICTED NOW. THIS IS ANOTHER BLACK EYE FOR THE CORPORATION COMMISSION. WE HAD A HEARING YESTERDAY WITH BOB BURNS. IT NEVER STOPS WITH THESE FOLK.

MARY JO PITZL: IT'S STARTING WITH THE CAMPAIGNS, 2014, THERE WAS A LOT OF DARK MONEY, AND ACTUALLY, THE FBI INVESTIGATION WHICH HAS LED TO THE INDICTMENTS, EVERYONE KNEW SOMETHING WAS GOING ON. THEY THOUGHT A LOT OF THIS POINTED BACK TO THE 2014 ELECTION, DARK MONEY, DARK MONEY THAT WENT INTO THE SECRETARY OF STATE RACE. BECAUSE PIERCE'S SON JUSTIN WAS RUNNING FOR THE REPUBLICAN NOMINATION AND HE WAS THE RECIPIENT OF MONEY FROM SOURCES NOT REQUIRED BY LAW TO DISCLOSE. THERE WAS A LOT OF THAT MONEY GOING TO CORPORATION COMMISSION CANDIDATES.

HOWARD FISCHER: THIS IS WHAT'S FASCINATING ABOUT FBI INVESTIGATIONS. TOM HORN GOT INTO TROUBLE BECAUSE THE FBI LOOKING FOR SOMETHING ELSE CAME UP WITH SOMETHING WITH KATHLEEN WYNNE. IT'S GOOD TO BE AN FBI OFFICIAL WITH A LOT OF SUBPOENA POWER.

TED SIMONS: WHAT A LONG RUNNING CASE THIS IS, CAMPAIGN VIOLATIONS BACK IN 2010?

LUIGE DEL PUERTO: IT ALL STARTED WITH THE ACCUSATION THAT AID KATHLEEN WYNNE HAD INDEPENDENT EXPENDITURE GROUP, OUTSIDE GROUP ALLOWED TO SPEND AS MUCH AS THEY WANT ON A CANDIDATE. THEY WERE COORDINATING WITH TOM HORN'S CAMPAIGN WHICH IS ILLEGAL UNDER STATE LAW. THERE WAS AN INDICTMENT, THE COUNTY OFFICE WAS THE LEAD OFFICE THIS ONE, INITIALLY MARICOPA COUNTY PASSED OFF TO YA VA PIE. A FINE WAS LEVELED AGAINST THE TWO OF THEM AND THERE WAS A DISCUSSION STATING THERE IS NOTHING WRONG AND THEY HAVE BEEN FIGHTING IT TO THE SUPREME COURT.

HOWARD FISCHER: AND THIS IS WHERE IT GETS FASCINATING AS A CIVIL MATTER. IT'S A HEARING OFFICER WHO GETS TO REVIEW THE APPEAL. GUESS WHO GETS TO REVIEW THE ADMINISTRATIVE JUDGE ISSUE? THE SAME PERSON, IN THIS CASE SHIELA POKE, THAT CONCLUDED THEY WERE GUILTY.

TED SIMONS: THE SUPREME COURT DID NOT SAY -- DID NOT RULE HERE ON MERIT. THE SUPREME COURT SAID THE IDEA OF SOMEONE BEING A JUDGE, PROSECUTOR AND WHOLE NINE YARDS, THAT'S NOT RIGHT.

HOWARD FISCHER: THAT'S THE KEY THAT YOU NEED AN INDEPENDENT REVIEW. IF YOU HAVE A HEARING OFFICER BEING REVIEWED BY A LIQUOR COMMISSION, PARKS BOARD, NO PROBLEM. YOU CAN'T SEND IT BACK TO THE PERSON THAT BROUGHT THE CHARGES IN THE FIRST PLACE. SHEILA POKE SAID, LOOK, I READ THE HEARING OFFICER'S REPORT. I DON'T BELIEVE IT'S CRBL. AFTER THE SUPREME COURT RULING CAME OUT, I DON'T TAKE IT PERSONALLY. I WAS FOLLOWING THE LAW. LEGISLATURE NEEDS TO FIX THE LAW, NO PROBLEM. THE CASE IS KICKED BACK TO THE ATTORNEY GENERAL'S OFFICE. HE CAN'T HANDLE IT BECAUSE HE WAS RUNNING AGAINST TOM IN 2014 AND THE ISSUE CAME UP. ONE OF THE REASONS HORN DIDN'T WIN.

LUIGE DEL PUERTO: ONE OF THE THINGS HE WAS FACING AT THE TIME AND LED TO HIS DEFEAT.

TED SIMONS: THERE IS A SEPARATE PROBE OF TOM HORN USING HIS OFFICE AS CAMPAIGN HEADQUARTERS OF SORTS. THAT HAS NOTHING TO DO WITH THIS.

LUIGE DEL PUERTO: NO, IT WAS A STAFFER WITHIN THE OFFICE THAT BLEW THE WHISTLE AND SAID, I HAVE HEARD AND SEEN THE STAFFERS, TOM HORN AT THAT TIME, RUNNING THE CAMPAIGN.

TED SIMONS: WHAT IS NEXT? WHERE DO WE GO FROM HERE?

HOWARD FISCHER: IT'S GONE TO THE ATTORNEY GENERAL'S OFFICE. LAST TIME I SPOKE TO THE SPOKESWOMAN THEY WERE TRYING TO FIGURE OUT WHAT TO DO NOW. IS MARK SUFFICIENTLY REMOVED TO REVIEW IT? DOES HE HAND ITS OFF TO THE SOLICITOR GENERAL WHO IS QUASI INDEPENDENT OR HAND IT OFF TO ANOTHER COUNTY ATTORNEY TO REVIEW THE FINDINGS.

TED SIMONS: AND ON AND ON IT GOES.

HOWARD FISCHER: THAT'S WHY WE KEEP COMING BACK FRIDAY.

TED SIMONS: GOVERNOR THIS WEEK, LAST DAY TO ACT. HE ACTED. SIGNED A BUNCH OF BILLS, VETOED A FEW. GIVE US THE OVERVIEW.

MARY JO PITZL: HIGHLIGHT FROM THE GOVERNOR'S PERSPECTIVE, HE SIGNED THE UNIVERSITY BONDING BILL, NO SURPRISE BECAUSE THE GOVERN ARE PUSHED HARD FOR THIS. HE BROUGHT IN UNIVERSITY OFFICIALS AND ALL OF THESE BRIGHTLY COLORED MASCOTS THAT STOOD AROUND AND SMILED AND APPLAUDED AS HE SIGNED A BILL THAT WILL GIVE THE UNIVERSITY A BILLION DOLLARS BONDING CAPACITY OVER THE NEXT TEN YEARS TO BUILD AND MAINTAIN BUILDINGS.

TED SIMONS: $30 MILLION EACH YEAR. THAT'S A BIG DEAL. UNIVERSITIES HAVE TO KICK IN MONEY ON THEIR OWN. IN TERMS OF REPAIR, NEW BUILDINGS, IT'S A BIG DEAL.

LUIGE DEL PUERTO: IT IS. THE FACT OF THE MATTER, UNIVERSITIES HAVE BEEN THE NEGLECTED CHILD OF THE STATE. FUNDING HAS BEEN CUT. THEY HAVE BEEN FORCED TO RAISE TUITION FEES. THEY HAVE COME TO THE LEGISLATURE BEFORE AND SAID WE HAVE A FUNDING MODEL. WE THINK WE CAN WORK IT OUT. THIS IS A BIG WIN FOR THE UNIVERSITY.

HOWARD FISCHER: EXCEPT FOR THE FACT THAT WE ARE IGNORING THE OTHER HALF OF IT. THE UNIVERSITIES HAVE BEEN SPENDING MONEY ON CONSTRUCTION, THE UNIVERSITIES ARE GETTING STATE AID 38% OF WHAT IT COSTS TO EDUCATE A STUDENT. THE ARGUMENT BY MICHAEL CROW, IF YOU CAN GET IT BACK TO 50%, WE THINK WE ARE OKAY. AGAIN, THAT WILL TAKE $240 MILLION. SO FAR THE LEGISLATURE ARE UNWILLING TO FUND.

TED SIMONS: WOULDN'T THAT HAVE CUT A COUPLE OF YEARS AGO, NOTHING RESTORED THERE, CORRECT?

MARY JO PITZL: I THINK THEY GOT $8 MILLION BACK LAST YEAR.

LUIGE DEL PUERTO: THEY HAD ONE TIME MONEY AGAIN THIS YEAR.

MARY JO PITZL: FREEDOM SCHOOL EARMARK.

TED SIMONS: ALL RIGHT. THAT'S UNIVERSITY, A BIG HUB A LOO THERE.

MARY JO PITZL: NOT TERRIBLY BIG. IT'S A BILL THAT ALLOWS MORE TAX CREDITS AIMED AT MANUFACTURERS. THIS WAS CHAMPIONED IN PART BY LOBBYIST JIM NORTON. IT'S HARD TO GET A DOLLAR AMOUNT ON THIS. ESTIMATES VARIED WIDELY. THEY CHANGED IT. THE BUDGET OFFICE WILL SCORE IT. THEY SCORED IT, BUT IT WAS SUBSEQUENTLY CHANGED. THEY CALLED BACK AND SAID WHAT'S THE TAB NOW? WE DIDN'T LOOK AT IT. IT'S A COUPLE OF MILLION. THERE IS ONE MORE TAX CUT THERE. THIS IS A CULMINATION OF EFFORTS BY MARK FINCHUM AND HIS COLLEAGUES TO SAY IF I INVEST IN GOLD COINS, WE ARE NOT GOING TO SUBJECT THAT TO CAPITAL GAINS. THIS IS A SMALL GREAT FOR A DISCREET GROUP. I ASKED THE GOVERNOR, HOW CAN YOU DO THAT? IT'S A TINY GROUP. IT'S NOT AS BAD AS PRIOR BILLS. YOU DON'T GET THAT FOR A PENNY, ART, CLASSIC CARS, BUT SOMEHOW HE CONVINCED THE GOVERNOR THIS IS THE TAX BREAK WE WANT TO GIVE.

TED SIMONS: $10 MILLION TAX CREDIT FOR INVESTING IN SMALL BUSINESS INCLUDED AS WELL. THE TEMPORARY ASSISTANCE TO NEEDY FAMILIES, THAT WAS SIGNED THIS WEEK AS WELL. THIS HELPS, BUT IT HELPS WITH STRINGS, CORRECT?

LUIGE DEL PUERTO: TWO YEARS AGO THE GROUP THAT CUT THE ELIGIBILITY TIMEFRAME FROM ONE YEAR TO TWO YEARS, IT MESSED UP OUR FINANCES. THE MATCHING FUNDS WERE NOT AS BIG AS WE WANTED IT. THERE WAS A FINANCIAL INCENTIVE TO RESTORE THIS TO TWO YEARS. THE BILL THE GOVERNOR SIGNED HAS STRINGS ATTACHED. THE DEMOCRATS HAD BEEN COMPLAINING THAT IT MAKES IT SO DIFFICULT FOR THE FAMILIES TO STAY ON AND GET THE BENEFIT. THEY ARE SAYING, IT'S GOING TO BE TOUGH FOR THE FAMILIES TO STAY. THEY HAVE ASSURANCE THAT THE STATE AGENCIES WILL ENSURE THE FAMILIES ARE ABLE TO STAY ON.

MARY JO PITZL: I CALL IT A CARROT WITH A STICK RIGHT THERE. IT EXPANDS THE PROGRAM BACK TO TWO YEARS LIFETIME ELIGIBILITY. THE RESTRICTIONS ARE TIGHTER, ESPECIALLY IN THE FIRST YEAR OF THE PROGRAM. NEXT YEAR, IT'S TWO STRIKES. YOU MAKE ONE ERROR, SECOND AND YOU ARE OFF THE ASSISTANCE. IT'S IMPORTANT TO NOTE THAT THE TEMPORARY ASSISTANCE NEEDY FAMILY PROGRAM GOES TO LOW-INCOME FAMILIES RAISING KIDS. 80% OF THE BENEFICIARIES ARE KIDS.

TED SIMONS: IT'S THE STRICTEST IN THE COUNTRY?

HOWARD FISCHER: COUPLE OF VETOES TO TALK ABOUT. ONE, THE GOVERNOR VETOED A WIDELY LIKED CHANGE ABOUT HOW TEACHERS ARE CERTIFIED. A KID FAILS A TEST IN A SUBJECT THAT THE TEACHER DIDN'T TEST. POOR SONNY BORELLI WAS TRYING TO LEGALIZE HEMP, IT'S ROPE NOT DOPE AND THE GOVERNOR SAID NOPE. AND THE STUDENT JOURNALIST BILL, AND THIS WOULD AFFECT HIGH SCHOOL AND COLLEGE JOURNALISTS EXTENDING TO THEM PROTECTION AGAINST THE ADMINISTRATION SAYING KNOCK THAT STORY. THE GOVERNOR SAID, LOOK, THESE ARE CHILDREN. THEY NEED ADULT SUPERVISION AND HE WASN'T SATISFIED WITH THE FACT THAT THERE ISN'T AN ADULT ADVISER FOR THE NEWSPAPER. IT TOOK A LOT OF PEOPLE BY SURPRISE AND PASSED UNANIMOUSLY, 41 VOTES IN THE HOUSE.

LUIGE DEL PUERTO: KIMBERLY YE THE AUTHOR OF THE BILL WAS A CARTOONIST IN HIGH SCHOOL

HOWARD FISCHER: AND WAS CENSORED, WHICH IS WHY SHE SPONSORED THE BILL.

TED SIMONS: 11 VETOES. THAT'S NOT A LOT.

LUIGE DEL PUERTO: NO, IT'S ONE OF THE LOWEST IN A YEAR. THE GOVERNOR HAD 20 BILLS VETOED IN HIS FIRST YEAR, LAST YEAR 14, THIS 11, SO IT'S REALLY LOW. THERE WERE NOT A LOT OF BILLS TO BEGIN WITH, SO MAYBE THAT EXPLAINS IT. THIS IS ONE OF THOSE YEARS YOU HAVE VERY FEW BILLS GETTING VETOED.

TED SIMONS: CLARENCE CARTER LEFT UNDER TOUGH CIRCUMSTANCES, HAS JOINED THE TRUMP ADMINISTRATION.

MARY JO PITZL: CARTER SUBMITTED HIS RESIGNATION AT THE SAME TIME DUCEY WAS TAKING OATH OF OFFICE. HE GOT THE MESSAGE HIS PRESENCE WAS NO LONGER NEEDED AND WENT OFF AND DID STUFF ON HIS OWN AND NOW HE'S HEAD OF -- AN AGENCY WITHIN HEALTH AND FAMILY SERVICES.

TED SIMONS: BASICALLY HE LOOKS OVER CHILD CARE, REFUGEE SETTLEMENT AND TEMPORARY ASSISTANCE TO FAMILIES.

HOWARD FISCHER: CLARENCE CARTER GOT INTO TROUBLE NOT OVER WELFARE. HE GOT INTO TROUBLE BECAUSE HIS AGENCY WAS SUPERVISING THEN CHILD PROTECTIVE SERVICES, THE THOUSANDS OF NON-INVESTIGATED CASES THAT HE CAME ACROSS EVENTUALLY. THE BUCK STOPS HERE. I DON'T THINK THERE WAS A QUESTION THAT HE DID ANYTHING ELSE WRONG. HE DIDN'T LEAVE UNDER A CLOUD FOR ANYTHING HE DID OTHER THAN THE PROBLEM WITH CPS. YOU HAVE A HIGH PROFILE OFFICIAL FROM ARIZONA AND HE MAY DO WELL.

TED SIMONS: HE WORKED IN THE GEORGE W. BUSH ADMINISTRATION.

MARY JO PITZL: IT'S A RETURN TO WASHINGTON DC.

TED SIMONS: WE HAVE A NEW D.E.S. DIRECTOR, CHILD PROTECTIVE SERVICES WAS A BIG PROBLEM FOR CARTER. THAT HAS BEEN MOVED TO CHILD PROTECTIVE SERVICES.

HOWARD FISCHER: THAT THING.

TED SIMONS: NOT IN DES BUT DES GETS A NEW DIRECTOR BECAUSE THEY CAN'T FIND ANYONE.

LUIGE DEL PUERTO: EVEN IF THE CHILD PROTECTIVE SERVICE UNIT WAS CARVED OUT, THEY ARE ONE OF THE BIGGEST AGENCIES OF THE STATE. THEY ARE IN CHARGE OF WELFARE BENEFITS AND ALL THOSE. THE FORMER CHIEF OF DES WAS COLORFUL, I GUESS.

TED SIMONS: HE WAS FIRED, LUIGI.

HOWARD FISCHER: WHAT DO YOU MEAN COLORFUL? HE HAD AN ARMS STASH OF GUNS AND AMMUNITION IN THE BASEMENT!

LUIGE DEL PUERTO: HE PUT A SMILEY FACE ON THE BALLARD OF DES. HE HAD VIDEO GREETINGS EVERY MORNING TO HIS STAFFERS, SO COLORFUL. THE NEW CHIEF OF DES, FORMER HEAD OF THE HOUSING DEPARTMENT APPOINTED BY JAN BREWER CAME FROM THE REAL ESTATE HOUSING INDUSTRY.

TED SIMONS: SO NOT AS COLORFUL?

HOWARD FISCHER: THIS IS ONE OF THOSE NATION-WIDE SEARCHES, HEY, HE'S ALREADY HERE.

TED SIMONS: ALL RIGHT. LET'S HOPE WE NEVER MENTION HIS NAME ON THE PROGRAM. WHO IS JESUS LITTLE CARVER?

MARY JO PITZL: HE'S A STATE REPRESENTATIVE, FRESHMAN, ON THE RADAR OF THE PUBLIC CAMPAIGN FINANCE CLEAN ELECTION COMMISSION. THEY DID AN AUDIT OF HIS FINANCES HE RECEIVED FROM THE PUBLIC CAMPAIGN SYSTEM AND FOUND A LOT OF STUFF DIDN'T ADD UP AND HE'S BEEN UNABLE TO PROVIDE RECEIPTS AND DOCUMENTS TO SUPPORT THE RECORDS.

HOWARD FISCHER: THAT'S KEY. CLEAN ELECTIONS LIKES THE RECEIPT. YOU SAID YOU DID THIS. WHERE'S THE RECEIPT? MIXING CAMPAIGN MONEY WITH A PERSONAL ACCOUNT IS A DEFINITE NO NO.

TED SIMONS: AN AUDIT FOLLOWED UP BY A STRONGER AUDIT, LOTS OF QUESTIONS HERE. HE COULD BE BOUNCED FROM OFFICE.

LUIGE DEL PUERTO: HE COULD BE THE THIRD BOUNCED OVER ELECTION VIOLATIONS. HE COMMINGLED HIS FUNDS. HE PUT THE CLEAN ELECTION FUNDS INTO HIS PERSONAL ACCOUNT AND TRANSFERRED TO CAMPAIGN ACCOUNT AND LEFT SOME IN THE PERSONAL ACCOUNT. AND DID SOME SPENDING THAT CLEAN ELECTIONS SAID SOMETHING'S GOING ON HERE. HE WAS SPENDING MONEY ON FLIGHTS, TRIPS, ETC. HE HASN'T DENIED IT.

TED SIMONS: SLOPPY ACCOUNTING, RIGHT?

MARY JO PITZL: HE CAN'T FIND THE RECEIPTS BECAUSE EVERYTHING WAS IN A BOX WHERE HE TEACHES IN BUCKEYE. HIS CLASSROOM WAS MOVED NOT ONCE BUT TWICE DURING THE HOLIDAY SEASON, AND GOT LOST. THE EXECUTIVE DIRECTOR WILL HAVE TO DECIDE.

TED SIMONS: COULD HE BE OUT NEXT SESSION?

LUIGE DEL PUERTO: IT'S A LONG PROCESS,

MARY JO PITZL: WE ALL LIKE TO FOCUS ON THE OFFICE BECAUSE IT'S SEXY, BUT THERE ARE FINES.

TED SIMONS: LIKE TEN TIMES THE AMOUNT, RIGHT?

MARY JO PITZL: AND THEY FOUND $9,000 IN DISCREPANCIES.

TED SIMONS: THAT'S GONNA BE HARD FOR THEM TO FIND.

LUIGE DEL PUERTO: THE DEMOCRATIC PARTY WILL PROBABLY LEAN IN TO MAKE SURE HE DOESN'T RUN FOR REELECTION. THE PROCESS WILL TAKE A WHILE.

TED SIMONS: LET'S WRAP IT UP WITH WHAT HAPPENED IN MONTANA, A LAWMAKER BODY SLAMMING A REPORTER. IT WASN'T YOU. MAYBE NEXT TIME, BUT TRENT FRANKS, ARIZONA CONGRESSMAN TRENT FRANKS HAD TO COMMENT ON THIS.

HOWARD FISCHER: TRENT FRANKS IS ONE OF THE MOST GENTLE LAWMAKERS I HAVE EVER DEALT WITH. I WOULD GET INTO QUESTIONING HIM AND IT ALWAYS ENDED WITH GOD BLESS YOU TOO, YET HE DECIDED THAT THIS REPORTER WAS PARTLY AT FAULT AND THE WHOLE LIBERAL LEFT CHANGING THE TENOR OF THE CONVERSATION. BUT WHO WAS IT? WAS IT THE LEFT, WAS IT THE RIGHT? THE LAWMAKER, THE NEWLY ELECTED LAWMAKER SAID IT WASN'T MY FAULT. TODAY, AFTER HE'S ELECTED, HE SAID, GEE, I'M SORRY. HE'S FACING ASSAULT CHARGES. HOW DO YOU MAKE THAT DECISION IN IF TRENT WAS THERE AND SAW SOMETHING, HE COULD SAY SOMETHING BUT TO JUST BLURT OUT AT LIBERAL MEDIA.

TED SIMONS: SHARES BLAME. TENSE CONFRONTATIONAL APPROACH THROUGHOUT THE COUNTRY IN RECENT MONTHS.

LUIGE DEL PUERTO: PHYSICAL VIOLENCE TO THE RESPONSE OF SOMEONE KEEPING AFTER YOU ASKING A QUESTION TO WHAT IS PERTINENT, LIKE WHAT DO YOU THINK ABOUT THE PRICETAG ON THE AMERICAN HEALTHCARE ACT, THAT'S FAIR GAME QUESTION.

HOWARD FISCHER: YOU WANT TO TALK BLAME. HAVE YOU SEEN THE TRUMP RALLIES IN THE AUDIENCE, GET THAT PERSON OUT OF HERE. IF YOU GET ARRESTED, I'LL BACK YOU. SO TELL ME WHO'S RESPONSIBLE FOR THE DEMEANOR.

LUIGE DEL PUERTO: IT'S DISTURBING WHEN A REPORTER GETS BODY SLAMMED FOR DOING HIS JOB.

TED SIMONS: NO KIDDING. WE'LL SEE WHAT HAPPENS.

MARY JO PITZL: I'M KEEPING MY GYM MEMBERSHIP.

TED SIMONS: THANK YOU FOR JOINING US. WE APPRECIATE IT. MONDAY, JOIN US FOR A MEMORIAL DAY SPECIAL AS WE HONOR ARIZONA VETERANS WHO SERVED OUR NATION. A SPECIAL MEMORIAL DAY EDITION OF "ARIZONA HORIZON" MONDAY AT 5:30 AND 10:00. THAT'S IT FOR NOW. I'M TED SIMONS. THANK YOU SO MUCH FOR JOINING US. YOU HAVE A GREAT WEEKEND.
SPOTLIGHT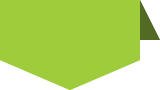 STAY in touch
with
azpbs.
org
!
Subscribe to Arizona PBS Newsletters: