Thirty-three members of Congress have asked the judge in Joe Arpaio's criminal case to reject the pardon he received from President Trump.
Arizona State University law professors Paul Bender and David Gartner believe the argument that the pardon was an overreach of executive power might work, but it will be an uphill battle. Since the pardon was issued before sentencing or any appeals were made, some argue it circumvented the judicial process, but similar pardons have been issued in the past.
Arpaio's lawyers argue that since the pardon was issued before Arpaio had a chance to appeal his conviction, the criminal case should be dismissed. Opponents of the pardon say that if Arpaio wants to appeal the conviction, he could simply reject the pardon.
Transcript:
TED SIMONS: COMING UP NEXT ON "ARIZONA HORIZON," A PREVIEW OF THE UPCOMING SESSION OF THE U.S. SUPREME COURT. WE'LL LOOK AT SOME OF THE BIG CASES THE JUSTICES WILL CONSIDER, PLUS THE LIKELY IMPACT OF THE COURT'S NEWEST MEMBER, JUSTIC NEIL GORSUCH. A SUPREME COURT PREVIEW, NEXT, ON "ARIZONA HORIZON."

VIDEO: "ARIZONA HORIZON" IS MADE POSSIBLE BY CONTRIBUTIONS FROM THE FRIENDS OF ARIZONA PBS, MEMBERS OF YOUR PBS STATION. THANK YOU.

TED SIMONS: GOOD EVENING AND WELCOME TO "ARIZONA HORIZON." I'M TED SIMONS. A GROUP OF 33-CONGRESSIONAL DEMOCRATS WANT JOE ARPAIO'S PARDON TO BE DECLARED INVALID. THE LAWMAKERS TODAY FILED A FRIEND-OF-THE-COURT BRIEF, ARGUING THAT PRESIDENT TRUMP'S PARDON OF ARPAIO VIOLATES THE GOVERNMENT'S SEPARATION OF POWERS BY ALLOWING ENCROACHMENT OF THE EXECUTIVE BRANCH ON THE INDEPENDENCE OF THE JUDICIARY. THE PARDON SPARED ARPAIO POSSIBLE JAIL SENTENCE FOR INTENTIONALLY DISOBEYING A COURT ORDER IN AN IMMIGRATION CASE.
--VIDEO STARTS--
THE NEXT SESSION OF THE U.S. SUPREME COURT BEGINS MONDAY WITH A FULL SLATE OF JUSTICES. THE COURT WILL BE HEARING CASES INVOLVING, AMONG OTHER THINGS, POLITICAL GERRYMANDERING, VOTER REGISTRATION ROLLS AND CIVIL RIGHTS VERSUS RELIGIOUS BELIEFS. JOINING US NOW, ASU LAW PROFESSORS PAUL BENDER, AND DAVID GARTNER. GOOD TO HAVE YOU BOTH HERE. THANK YOU FOR JOINING US. BEFORE WE GET TO THE SUPREME COURT, YOUR THOUGHTS ON THE ARPAIO THING, THE IDEA OF THE EXECUTIVE ENCROACHING ON THE JUDICIARY?

PAUL BENDER: IT'S AN INTERESTING ARGUMENT. WHEN I FIRST HEARD IT I THOUGHT, IT'S GOING NOWHERE BUT THE MORE I THINK ABOUT IT, THE MORE I THINK IT HAS REAL PLAUSIBILITY. PARDONS ARE USUALLY FOR BREAKING THE LAW, FOR CRIMINAL BEHAVIOR. HERE THE PARDON IS FOR SOMEBODY WHO DISOBEYED A JUDGE AND THE JUDGE WANTED TO PUNISH HIM. IF YOU HAVE THE PRESIDENT COMING IN AND SAYING TO THE JUDICIARY, YOU CAN'T PUNISH PEOPLE WHO DISOBEY YOU, YOU ARE TAKING AWAY THE POWER OF THE JUDICIARY, AT LEAST THAT'S WHAT THE ARGUMENT IS. THAT'S NOT A SILLY ARGUMENT TO ME

TED SIMONS: HOW OFTEN DO PARDONS ERASE CONVICTIONS?

DAVID GARTNER: THEY OFTEN ERASE CONVICTIONS BUT THEY RARELY DO SO BEFORE SENTENCING. A NUMBER OF THINGS ARE UNUSUAL HERE. ONE IS WHAT PAUL REFERENCED, IN TERMS OF HIS FOCUSING ON THE COURT. THE OTHER IS THE WAY IT WAS DISCUSSED, WHICH IS TO SAY HE WAS DOING A GOOD JOB THOUGH THE COURT HAS SUGGESTED THAT JOB WAS UNCONSTITUTIONAL. THAT COULD HAVE SIGNIFICANCE TOWARD FUTURE PARDONS. THERE WAS CONCERN AT THE FOUNDING THAT THE POWER WAS TOO THAT BROAD. GEORGE MASON, WHO WAS ONE OF THE INSPIRATIONS FOR THE BILL OF RIGHTS, HE SAID THE PRESIDENT OF THE UNITED STATES HAS THE UNRESTRAINED POWER OF GRANTING PARDONS FOR PARDON TREASON, WHICH MAY SOMETIMES BE EXERCISED TO SCREEN FROM PUNISHMENT THOSE WHOM HE SECRETLY INSTIGATED TO COMMIT THE CRIME, AND THEREBY PREVENT DISCOVERY OF HIS OWN GUILT. ONE HAS TO WONDER, WHERE ARE THE LIMITS OF THIS POWER?

TED SIMONS: AND WHERE ARE THE LIMITS OF THE PARDON?

PAUL BENDER: A COURT MIGHT BE FEARFUL OF THE FACT THAT TRUMP OR ANY PRESIDENT COULD IN ADVANCE PARDON PEOPLE WHO HE WANTED TO DO SOMETHING WRONG IN ORDER TO GET THEM TO DO WHAT HE WANTS. THAT'S A DANGEROUS THING. ONE THING THAT SHOULD BE CORRECTED, THE PARDON NEVER WIPES OUT THE CONVICTION. THE PARDON JUST WIPES OUT THE PUNISHMENT. ONE OF THE ISSUES BEFORE JUDGE BOLTON IS, SHOULD SHE VACATE? IT WASN'T A CONVICTION, IT'S A VERDICT. IT NEVER WENT TO A JUDGMENT. NORMALLY THE PARDON DOES NOT VACATE THE CONVICTION. YOU HAVE TO ADMIT YOU'RE GUILTY IN ORDER TO GET A PARDON.

TED SIMONS: AND THAT'S WHY I ASK THE QUESTION: HOW OFTEN WILL WE KEEP HEARING, NOW THE JUSTICE DEPARTMENT, YOU SHOULD-EVERYTHING SHOULD BE INVALIDATED, EVERYTHING SHOULD BE TOSSED OUT. I MEAN, IT DOESN'T SOUND LIKE THAT HAPPENS VERY OFTEN, BUT I DON'T KNOW. YOU TELL ME.

DAVID GARTNER: WE ONLY HAVE A COUPLE OF EXAMPLES WHERE PEOPLE HAVE BEEN PARDONED AT AN EARLIER STAGE. RICHARD NIXON AFTER WATER GATE, PARDONED BY GERALD FORD. MARK RICH, PARDONED BY BILL CLINTON. NEITHER OF THOSE WERE THIS STAGE. NEITHER OF THOSE PEOPLE WENT THROUGH A PROCEEDING AND WERE CONVICTED, SO IN THAT SENSE THIS IS UNPRECEDENTED.

PAUL BENDER: IF YOU PARDON THEM BEFORE THEY GET CONVICTED, OKAY, THEY'LL NEVER GET CONVICTED. BUT THE CONVICTION IS SUPPOSED TO STAND BECAUSE THE PARDON IS A PARDON FROM THE PUNISHMENT.

TED SIMONS: WHY ARE ARPAIO'S LAWYERS PUSHING TO HAVE THIS THING VACATED?

PAUL BENDER: BECAUSE THAT'S WHAT THEY WANT.

TED SIMONS: WELL, OKAY.
PAUL BENDER: THE ARGUMENT THEY MAKE WHICH SOUNDS PLAUSIBLE ON ITS FACE, IS HE WAS GOING TO APPEAL THAT CONVICTION AND THEY HAVE NONFRIVOLOUS GROUNDS FOR APPEAL. HE WAS GOING TO APPEAL THAT CONVICTION AND HE GOT PARDONED AND SO YOU STOPPED HIM FROM APPEALING IT, AND THEREFORE YOU HAVE TO VACATE. THE REASON THAT'S WRONG IS, YOU CAN TURN DOWN A PARDON, PEOPLE HAVE DONE IT TO APPEAL CONVICTION. WHEN YOU ACCEPT THE PARDON, YOU ACCEPT THAT YOU ARE GUILTY.

TED SIMONS: ALL RIGHT. WELL, WE'LL LEAVE IT AT THAT. LET'S TALK ABOUT THE SUPREME COURT. HOW EVENTFUL DO YOU THINK THE SESSION WILL BE?

DAVID GARTNER: I THINK IT'S GOING TO BE ONE OF THE BIGGEST SESSIONS WE HAVE SEEN IN A LONG TIME. IN PART BECAUSE THE COURT HAS A NEW MEMBER FOR A FULL TERM FOR THE FIRST TIME. ALSO BECAUSE OF THE CONSEQUENCES OF CASES THEY HAVE TAKEN AND SOME OF THE CASES THEY NOW HAVE POSTPONED. BUT IN BOTH SENSES, WHETHER IT'S EXECUTIVE POWER OR POWER OF DEMOCRACY FUNCTIONS, THE STAKES ARE QUITE HIGH.

TED SIMONS: IS GORSUCH THE REASON THIS COULD BE A BIG SESSION?

PAUL BENDER: NOT THE ONLY REASON. IF YOU LIMITED THE TERM TO ONE OF THE CASES THAT'S ALREADY GOING TO BE ON THE SECOND DAY OF THE TERM, THE LEGAL GERRYMANDERING CASE, THAT CASE COULD MAKE THIS TERM THE BIGGEST TERM IN YEARS. WHETHER THAT'LL HAPPEN, WE DON'T KNOW. I THINK IT'S INTERESTING THIS TERM TO SEE WHAT GORSUCH DOES. HE ENTERED THE COURT IN A WAY I DON'T THINK ANYBODY ELSE EVER HAS. HE ENTERED WITH A BANG AND LECTURED HIS COLLEAGUES, WHO HAD BEEN THERE A LOT LONGER THAN HE HAD AND WENT OUT OF HIS WAY TO JOIN WITH JUSTICES THOMAS AND ALITO IN SEPARATE OPINIONS SIX TIMES IN THE TWO WEEKS HE WAS ON THE COURT. I THOUGHT IT WAS REMARKABLE. IT LOOKS LIKE HE WAS SAYING, I'M ONE OF THEM. IF THAT'S TRUE, HE'S JOINING THE MOST CONSERVATIVE BLOCK OF THE COURT.

TED SIMONS: WHERE DOES HE STAND IN TERMS OF THE SPECTRUM? IS HE BETWEEN THOMAS AND ALITO? IS HE MORE CONSERVATIVE THAN BOTH OF THEM?

DAVID GARTNER: I THINK THE FINAL JUDGMENT REMAINS TO BE SEEN. EARLY INDICATIONS THAT SUGGESTED, BASED ON PRIOR OPINIONS, THAT HE MIGHT BE A MORE CENTRIST JUSTICE DON'T SEEM TO PLAY OUT AT THE MOMENT, BUT IT'S EARLY.

PAUL BENDER: I WAS HOPING, YOU KNOW, HE CLERKED FOR JUSTICE KENNEDY, AND JUSTICE KENNEDY AS WE KNOW, IS THE SWING VOTE. I WAS HOPING HE MIGHT GO ALONG WITH KENNEDY'S APPROACH TO THINGS AND BECOME A SECOND SWING JUSTICE BECAUSE THAT IS WHAT THE COURT NEEDS MANY MY OPINION. BUT BOY, IN THOSE FIRST TWO WEEKS OF THE TERM, HE DECLARED HIS INDEPENDENCE- HE DISSENTED FROM KENNEDY IN A GAY MARRIAGE CASE. KENNEDY WROTE ABOUT BIRTH CERTIFICATES AND WHETHER A FEMALE PARTNER IN THE MARRIAGE GETS A BIRTH CERTIFICATE. HE WENT OUT OF HIS WAY TO SAY YOU SHOULDN'T BE DECIDING THIS CASE SO QUICKLY, IT'S A LOT HARDER THAN YOU THINK IT WAS. HERE'S KENNEDY, WHO WROTE THAT STUFF, WHO I CAN'T BELIEVE WAS VERY HAPPY WITH THAT, SO MUST BE DELIBERATELY SAYING, I'M WITH ALITO AND THOMAS.

TED SIMONS: WITH THAT IN MIND, DOES THAT RETURN THE BALANCE TO WHEN ANTONIN SCALIA WAS ON THE COURT?

DAVID GARTNER: FOR THE MOMENT, YES, AND THAT GETS TO THE SIGNIFICANCE OF HOW THE COURT CAME TO BE AS IT IS, I MEAN THE FACT THAT WE HAD AN UNPRECEDENTED DERELICTION OF DUTY BY THE UNITED STATES SENATE IN TERMS OF FAILING TO EVEN GRANT A HEARING OR CONSIDER A NOMINATION, SOMETHING THAT HAD NOT HAPPENED EVEN WHEN A PRESIDENT WAS IN THEIR LAST TERM, EVEN WHEN A PRESIDENT LIKE DWIGHT EISENHOWER WAS IN THEIR LAST MONTH BERFORE AN ELECTION, HE DID A RECESS APPOINTMENT.

PAUL BENDER: EVEN WHEN THE NOMINEE IS A MODERATE NOMINEE. I MEAN, OBAMA'S NOMINEE WAS NOT AN EXTREME PERSON, HE WAS SOMEBODY WHO WOULD HAVE BEEN IN THE MIDDLE OF THE COURT.

TED SIMONS: BEFORE WE GET TO THE CASES THEN, IF WE'RE BACK TO SCALIA ON THE COURT, DOES THIS NOW MEAN IT'S STILL A KENNEDY COURT?

PAUL BENDER: YES.

TED SIMONS: HE'S STILL THE BIG KAHUNA?

PAUL BENDER: ABSOLUTELY.

TED SIMONS: SO WATCH KENNEDY?

PAUL BENDER: YES. TAKE THE POLITICAL GERRYMANDERING CASE.

TED SIMONS: LET'S START WITH THE POLITICAL GERRYMANDERING CASE. LET'S GO AHEAD, GIVE US AN OVERVIEW. WHAT ARE WE LOOKING AT HERE?

PAUL BENDER: THIS IS IMPORTANT. THE UNITED STATES IS GERRYMANDERED IN A WAY THAT'S CONTRARY TO DEMOCRACY. IN A LOT OF STATES, AND IN THE CONGRESS, YOU HAVE ONE PARTY GETTING MORE VOTES FOR THE LEGISLATURE BUT THE OTHER PARTY GETTING MORE SEATS. HOW CAN THAT HAPPEN IN A DEMOCRACY? BECAUSE YOU CAN GERRYMANDER THE DISTRICTS TO MAKE SURE YOUR VOTES HAVE MORE VALUE, REALLY, THAN THE OTHER. EVERYONE KNOWS IT'S A PROBLEM. THE SENATE IS BADLY MALAPPORTIONED. YOU HAVE SENATORS REPRESENTING WAY LESS THAN HALF THE PEOPLE HAVE A MAJORITY IN THE SENATE BECAUSE THEY ARE FROM SMALL STATES. THE SYSTEM IS NOT AS DEMOCRATIC AS IT SHOULD BE. THE PEOPLE HAVE BEEN ASKING THE COURT TO DEAL WITH THAT FOR YEARS. THE COURT HAS COME CLOSE AND SAID WE DON'T KNOW HOW TO DEAL WITH IT, WE DON'T KNOW WHAT TO DO. I DON'T KNOW HOW DAVID FEELS ABOUT THIS, BUT I THINK THERE IS A CHANCE WITH FIVE PEOPLE ON THE COURT, AND THAT WOULD HAVE TO INCLUDE KENNEDY, TAKING A TRIAL TO COME UP WITH A WAY TO CONTROL THIS.

TED SIMONS: DOESN'T IT SOUND LIKE IN PREVIOUS LOOKS AT THIS, THAT THE COURT IS HESITANT TO INTERVENE IN WHAT IS BY ITS NATURE A POLITICAL PROCESS?

DAVID GARTNER: LET ME STEP BACK. THE FRAMERS WERE WORRIED ABOUT THIS. THE REASON WE HAVE THE ELECTION CLAUSE GIVING CONGRESS THE POWER TO SET TIME AND PLACE FOR ELECTIONS IS BECAUSE THE FRAMERS WERE CONCERNED ABOUT MANIPULATION BY STATE OFFICIALS TO PREVENT THE WORKINGS OF DEMOCRACY IN TERMS OF SENDING OFFICIALS TO THE FEDERAL GOVERNMENT. THE SUPREME COURT HAS BEEN SIMILARLY WORRIED. THERE WAS A CASE CALLED BANDIMERE WHERE THEY SUGGESTED THAT THEY WOULD RULE ON THIS AND THEN A FOLLOW UP CASE OUT OF PENNSYLVANIA WHERE THE COURT WAS SPLIT. IT WAS ACTUALLY EVENLY SPLIT. KENNEDY, BEING THE KEY, SAID HE WOULDN'T CLOSE THE DOOR BUT DIDN'T SEE WHAT IS CONSIDERED A JUDICIALLY MANAGEABLE STANDARD. THE QUESTION HERE IS HAS ONE EMERGED OR WILL ONE EMERGE IN THE HEARING OF THIS CASE?

PAUL BENDER: I THINK ONE OF THE PROBLEMS IS, THERE WAS THE SAME QUESTION ABOUT THE ONE PERSON ONE VOTE KIND OF MALAPPORTIONMENT. THE COURT SETTLED ON SOMETHING EASY TO APPLY. ONE PERSON, ONE VOTE. IT'S MATHEMATICS. YOU CAN'T DO THIS THAT WAY. HOW ARE YOU GOING TO ENFORCE A STANDARD THAT SAYS YOU CAN'T POLITICALLY GERRYMANDER? ARE YOU GOING TO DO IT BY THE COURT'S VIEW OF INTENTIONS IN THE LEGISLATURE? LEGISLATURE WILL SAY, HEY WE'RE NOT DOING THAT FOR THAT, WE'RE DOING IT FOR ANOTHER REASON. HOW CAN YOU TELL WHAT THEY ARE REALLY DOING IT FOR? PEOPLE WILL TRY TO COME UP WITH A FORMULA, BUT I DON'T THINK IT WILL WORK. THAT'S THE PROBLEM THAT THE COURT HAS. EVEN IF FIVE OF THEM WANT TO DO SOMETHING TO CONTROL THIS, WHAT TEST DO THEY ANNOUNCE TO DO IT?

TED SIMONS: JUSTICE GINSBURG SAYS THIS MIGHT BE THE MOST IMPORTANT CASE OF THE TERM. DO YOU THINK SHE'S RIGHT?

DAVID GARTNER: I THINK SHE COULD BE RIGHT. JUST THINK ABOUT THE SCALE OF THE PROBLEM, RIGHT? WE ARE LUCKY IN ARIZONA WE HAVE AN INDEPENDENT REDISTRICTING PROCESS. AS A RESULT, WE ACCOUNT FOR 10% OF THE COMPETITIVE SEATS IN THE HOUSE OF REPRESENTATIVES IN THE COUNTRY. THAT'S SUPPOSED TO BE THE PEOPLE'S HOUSE, THE DEMOCRATIC BODY. WE SHOULDN'T ACCOUNT FOR THAT HIGH A PERCENTAGE, OUR THREE COMPETITIVE SEATS. AND SO, IF SOMETHING CAN BE DONE TO ALTER THAT, IT WILL DRAMATICALLY IMPROVE THE DEMOCRATIC RESPONSE IN THE COUNTRY. I THINK THE STAKES ARE AS HIGH AS SHE SUGGESTS. THE OUTCOME, THOUGH, REMAINS UP FOR GRABS.

TED SIMONS: ALL RIGHT, WE'LL SEE WHAT THE COURT DECIDES. OUR NEXT CASE INVOLVES VOTER REGISTRATION ROLLS IN OHIO AND HOW THE STATE WANTS TO MAINTAIN THOSE ROLLS?

PAUL BENDER: DAVID KNOWS A LOT MORE ABOUT THIS THAN I DO. BASICALLY, THE STATE IS TRYING TO GET PEOPLE OFF OF THE ROLLS WHO HAVEN'T VOTED FOR A COUPLE OF ELECTIONS. THEY SEND THEM A NOTICE TO SAY WE ARE TAKING YOU OFF THE ROLLS UNLESS YOU SEND SOMETHING BACK SAYING I STILL LIVE HERE. OTHERWISE THEY'LL TAKE YOU OFF AND IF YOU DON'T SEND THE THING BACK AND YOU FAIL TO VOTE IN TWO ELECTIONS AND THAT'S BEING CHALLENGED AS ILLEGAL UNDER THE MOTOR VOTER ACT.

TED SIMONS: STATES SAYING WE NEED TO MAINTAIN VOTER ROLLS AS BEST AS WE SEE FIT. WHAT IS THE ISSUE?

DAVID GARTNER: THE ISSUE IS THAT THERE WAS A LAW PASSED CALLED MOTOR VOTER, N-V-R-A, AND IT WAS RESPONDING TO STATES DOING WHAT OHIO IS DOING, WHICH IS TO SAY PURGING VOTERS BASED ON THEIR FAILURE TO VOTE. AND SO WHAT THAT LAW SAYS QUITE CLEARLY IS THAT YOU CANNOT PURGE VOTERS BASED ON THEIR FAILURE TO VOTE. YOU CAN TAKE THEM OFF THE LIST IF THEY ASK TO BE REMOVED OR MOVE OUT OF THE JURISDICTION. WHAT OHIO'S DOING HERE, WHICH VERY FEW STATES STILL DO, IS PRESUMING THAT SOMEONE MOVED BASED ON THEIR FAILURE TO VOTE IN A SINGLE ELECTION.

TED SIMONS: OHIO SAYS THAT IT CAN BE SUED FOR NOT MAINTAINING ITS VOTER ROLLS. THAT'S ONE OF THE REASONS THEY'RE DOING THIS. DO THEY HAVE A POINT?

DAVID GARTNER: IT WOULD BE MORE PLAUSIBLE IF THEY'D ALREADY BEEN SUED FOR DOING THAT. UNFORTUNATELY, THERE IS THE BACKGROUND FACT HERE, WHICH IS THAT OHIO IS A CONTESTED SWING STATE. UNFORTUNATELY, SECRETARIES OF STATE IN OHIO AND OTHER STATES ARE PARTISAN ACTORS. SO WHAT WE'VE SEEN IN TERMS OF THE ALLOCATION OF WHERE PEOPLE GET TO VOTE, A PROBLEM WE'VE HAD IN OUR OWN STATE AND COUNTY, AND IN TERMS OF HOW THE LISTS ARE MAINTAINED, IS ACTORS WHO ARE NOT ALWAYS ACTING WITH THE BEST INTERESTS OF THE VOTERS OR WITH THE INTEREST OF THE MOST VOTERS PARTICIPATING.

TED SIMONS: WHAT DO YOU SEE THE COURT DOING HERE?

PAUL BENDER: ONE OF THE PROBLEMS IS THERE ARE DIFFERENT KINDS OF ELECTIONS. PEOPLE MIGHT NOT VOTE IN THE LOCAL MUNICIPAL ELECTION 'CAUSE THEY DON'T CARE ABOUT IT. IF YOU SEND THOSE PEOPLE A NOTICE, THEY MIGHT IGNORE IT OR FORGET ABOUT IT. THEN THE PRESIDENTIAL ELECTION COMES AND THEY WANT TO VOTE AND THEY ARE TOLD, YOU ARE OFF THE ROLLS. I THINK THERE'S A VERY PLAUSIBLE CASE THAT WHAT THE STATE IS DOING IS OVERKILL. THERE SHOULD BE A MORE CAREFUL WAY TO DO IT. WHAT DO I THINK THE COURT WILL DO ABOUT IT? I THINK THEY'LL UPHOLD WHAT OHIO DOES.

TED SIMONS: ALL OF THE ARGUMENTS MADE WILL BE IGNORED?

PAUL BENDER: THEY WON'T BE IGNORED. THEY'LL BE THOUGHT ABOUT AND REJECTED.

TED SIMONS: THE COURT WILL SAY WHAT?

PAUL BENDER: THE COURT WILL SAY EXACTLY WHAT YOU SAID. YOU HAVE MADE A GOOD ARGUMENT. OHIO IS TRYING TO KEEP THE VOTER ROLLS CLEAN. WE DON'T WANT PEOPLE VOTING WHO DON'T LIVE HERE ANYMORE. THEY ARE DOING SOMETHING SENSIBLE. HAVE YOU VOTED? DO YOU WANT TO STAY ON THE ROLES? THEY CAN WRITE BACK AND SAY WE DO. THAT'S A PERFECTLY REASONABLE WAY TO DO THINGS.

TED SIMONS: NEXT BIG CASE INVOLVES WEDDING CAKE DESIGN IN COLORADO. TALK TO US ABOUT IT.

DAVID GARTNER: THIS IS AN INTERESTING CASE FOR KENNEDY. KENNEDY IS THE JUSTICE WHO, IN AN EARLIER CASE FROM COLORADO, FOUND THAT COLORADO PREVENTED THROUGH A REFERENDUM ANY ANTIDISCRIMINATION LAW WITH GAYS OR LESBIANS. HE STRUCK THAT DOWN. NOW COLORADO HAS SUCH A REGIME, AN ANTIDISCRIMINATION REGIME. THAT'S WHAT GAVE RISE FOR THIS CASE. THIS CAKE CASE, I SHOULD SAY. A COUPLE WENT IN AND AS THE FACTS ARE LAID OUT, THE OWNER/CAKE MAKER SAID, I WILL NOT MAKE A CAKE FOR YOU. I WILL NOT MAKE ONE OF MY CUSTOM WEDDING CAKES FOR YOU. THAT'S WHAT THE CASE TURNS ON.

TED SIMONS: RELIGIOUS BELIEFS? FREE SPEECH? WHAT ARE WE TALKING ABOUT HERE?

PAUL BENDER: I THINK HIS STRONGEST ARGUMENT IS THE FREE SPEECH ARGUMENT. I THINK THAT TURNS ON WHAT WAS GOING TO BE ON THE CASE. WE DON'T KNOW THAT. THE FACTS THAT WE HAVE ON THE RECORD ARE, THESE TWO GUYS COME IN AND SAY WE ARE GETTING MARRIED. THIS IS A CREATIVE CAKE MAKER. HE'S KNOWN FOR THAT. YOU HELP US DESIGN A WEDDING CAKE FOR OUR GAY WEDDING. HE SAID I DON'T DO THAT. I'LL SELL YOU ANY CAKE FROM THE STORE, BUT I'M NOT GOING TO DESIGN A CAKE FOR A GAY WEDDING. IT SEEMS TO ME HE HAS A STRONG ARGUMENT THERE. HE DOESN'T WANT TO BE FORCED TO PARTICIPATE IN SOMETHING HE FEELS IS SINFUL AND HE DOESN'T WANT TO BE INVOLVED IN THE MESSAGE GAY MARRIAGE IS GOOD.

TED SIMONS: BUT THE OTHER SIDE SAYS YOU CREATE THESE KINDS OF CAKES FOR THE OPPOSITE SEX, GOTTA DO IT FOR SAME-SEX.

PAUL BENDER: IF IT'S JUST A WEDDING CAKE, NOT PERSONALIZED OR INDIVIDUALIZED, I THINK THAT'S A VERY STRONG ARGUMENT. IF HE REFUSED TO SELL CAKES TO GAY PEOPLE, OR A GAY COUPLE SAID I WANT TO BUY A WEDDING CAKE, AND HE SAYS I DON'T SELL WEDDING CAKES TO GAY PEOPLE, I THINK THE GAY COUPLE WOULD HAVE A VERY STRONG CASE. BUT THAT'S NOT WHAT HE SAID. HE SAID I DON'T WANT TO SIT WITH YOU TO DESIGN A CAKE FOR YOUR WEDDING. THAT'S AN INTRUSION ON HIS LIBERTY.

TED SIMONS: WHAT DO YOU THINK ABOUT THIS?

DAVID GARTNER: THERE ARE TWO DIFFERENT STRANDS OF CASES. ONE IS ABOUT COMPELLED SPEECH. IS HE BEING FORCED BY THE STATE TO SAY SOMETHING? THIS IS THE FAMOUS CASE ABOUT THE PLEDGE OF ALLEGIANCE WITH BARNETT. AND IT DOESN'T SEEM THAT THE STATE IS ASKING HIM TO DO THAT BECAUSE THE LAW ON ITS FACE IS NEUTRAL. IT'S NOT ABOUT HIS VIEWPOINT. THE OTHER STREAM OF CASES IS ABOUT INDIVIDUAL EXPRESSION WHICH GETS TO WHAT PAUL IS TALKING ABOUT. THERE IS ANOTHER CASE ABOUT THE ST. PATTY'S DAY PARADE IN BOSTON WHERE THE COURT HELD THAT IT WAS INHERENTLY EXPRESSIVE AND WOULD BE TREATED DIFFERENTLY IN TERMS OF DISCRIMINATING AGAINST CERTAIN GROUPS PARTICIPATING. THE CORE QUESTION HRE IS, IS WHAT HE WAS DOING INHERENTLY EXPRESSIVE OR WAS IT SIMPLY PRODUCING SOMETHING FOR SALE, RIGHT? AS PART OF A BUSINESS. IF IT'S PART OF A BUSINESS, THERE ARE NONDISCRIMINATION TREATMENT OF PUBLIC ACCOMMODATIONS. IF IT'S SOMETHING ELSE, AN ARTISTIC EXPRESSION AS HE'S ARGUING, THAT MAY HAVE FURTHER PROTECTION.

TED SIMONS: CONDUCT VS. SPEECH.

PAUL BENDER: TO ME, IT'S WHAT KIND OF CAKE IT IS. IS IT JUST A CAKE WITH FLOWERS, NICE DESIGNS ON IT? THAT, IT SEEMS TO ME, HE CAN'T REFUSE TO SELL TO A GAY COUPLE, BUT IF HE SAYS I DON'T WANT TO WORK WITH A GAY COUPLE IN DESIGNING A CAKE FOR THEIR WEDDING, BECAUSE THAT OFFENDS MY RELIGIOUS PRINCIPLES, AND THAT MAKES ME SAY SOMETHING I DON'T WANT TO SAY. TO ME, THAT'S A PLAUSIBLE ARGUMENT. AND WE DON'T KNOW IN THIS CASE WHAT THEY WANTED HIM TO DO. IF THEY WANT TO HOLD HIM LIABLE, THEY HAVE TO PROVE THEY WERE ASKING HIM FOR A WEDDING CAKE THAT DIDN'T FORCE HIM TO SAY SOMETHING HE DIDN'T WANT TO SAY.

TED SIMONS: LIKELY OUTCOME?

PAUL BENDER: MY GUESS IS THAT THEY'LL UPHOLD COLORADO AND RULE AGAINST HIM.

TED SIMONS: RULE AGAINST HIM? AND WHAT DO YOU THINK?

DAVID GARTNER: I'M NOT SURE. BECAUSE KENNEDY HAS BEEN ONE OF THE STRONGEST VOICES, I MENTIONED THE ROMER CASE IN TERMS OF ANIMUS TOWARD GAY AND LESBIANS, BUT HE'S ALSO BEEN A STRONG PROPONENT OF RELIGIOUS FREEDOM AS FAR AS THE FIRST AMENDMENT AND OTHERS. THIS IS A STRUGGLE OF HIS TWO STRONG SIDES.

PAUL BENDER: PERFECT EXAMPLE OF KENNEDY BEING IN THE MIDDLE.

TED SIMONS: THIS LOOKS LIKE IT COULD BE A PRETTY BIG CASE BUT I DON'T KNOW WHAT'S GOING ON HERE NOW. THE WHOLE THING'S JUST OFF THE TABLE. TRUMP, TRAVEL BAN. THE FIRST TRAVEL BAN HE'S SUPERSEDED WITH HIS NEXT-WHAT'S GOING ON HERE?

PAUL BENDER: HE SUPERSEDED IT WITH A SECOND TRAVEL BAN. TWO FEDERAL COURT OF APPEALS HELD THAT SECOND TRAVEL BAN ILLEGAL. ONE SAID IT WAS ILLEGAL BECAUSE IT DIDN'T GO THROUGH THE REQUIRED PROCEDURES. THE OTHER SAID IT WAS ILLEGAL BECAUSE IT WAS DONE FOR UNCONSTITUTIONAL REASON, AN ANTI-MUSLIM TRAVEL BAN. THOSE TWO CASES WERE PETITIONED TO THE COURT. NOW HE'S COME UP WITH A THIRD PLAN. SO THE COURT HAS A BIG PROBLEM. WHAT DO YOU DO WITH THAT? YOU ARE ABOUT TO DECIDE ABOUT A PLAN, AND THE BRIEFS HAVE BEEN FILED. THE GOVERNMENT COMES ALONG AND CHANGES THE PLAN. DO YOU DECIDE THE FIRST CASE? YOU MIGHT SAY NO BECAUSE THOSE PLANS HAVE NO EFFECT ANYMORE. ARE YOU GOING TO LET THE GOVERNMENT KEEP CHANGING THE PLAN EVERY TIME THE THING GETS TO THE SUPREME COURT? IT'S A DIFFICULT QUESTION. THEY HAVEN'T DECIDED THAT YET. THEY SAID WE ARE NOT GOING TO HEAR IT NEXT WEEK. THEY'VE ASKED THE PARTIES TO WRITE BRIEFS ON WHAT I WAS JUST TALKING ABOUT. IS THIS CASE MOOT BECAUSE IT'S A NEW PLAN OR IS THIS CASE STILL ALIVE BECAUSE THE CORE OF HIS NEW PLAN IS REALLY THE SAME AS THE LAST?

TED SIMONS: IS IT MOOT? IS IT OVER?

DAVID GARTNER: THE CASE MAY WELL BE OVER, BUT THE ISSUE IS FAR FROM OVER. THE ADJUSTMENTS THAT HAVE BEEN MADE HERE ARE THE ADDITION OF NORTH KOREA FROM WHOM THERE IS NOT A LARGE TOURIST POPULATION COMING NOW AND I THINK FEWER IN THE FUTURE, AND VENEZUELA AFFECTING ONLY GOVERNMENT OFFICIALS. THOSE ARE THE TWO NON-PREDOMINANTLY MUSLIM COUNTRIES.

TED SIMONS: I THINK CHAD WAS IN THERE AS WELL.

DAVID GARTNER: CHAD IS A DIVERSE COUNTRY, BUT IT'S A PREDOMINANTLY MUSLIM COUNTRY. SO THERE WAS ANOTHER CHANGE IN THE COUNTRY, BUT IF YOU'RE TRYING TO SAY, OH ACTUALLY WE ARE LOOKING AT COUNTRIES REGARDLESS OF THE DOMINANT RELIGION, IT SEEMS THAT'S A WEAKER ARGUMENT WHEN YOU'RE PICKING THOSE TWO. I THINK THE BIGGER ISSUE HERE GOES BACK TO THE FOUNDERS. WHY DO WE HAVE A BILL OF RIGHTS? PARTLY BECAUSE JAMES MADISON WAS INSPIRED BY THOSEE BAPTISTS THROWN INTO PRISON IN VIRGINIA BECAUSE IT WASN'T THE STATE RELIGION. THAT'S WHY WE HAVE THE BILL OF RIGHTS PARTICULARLY THE FIRST AMENDMENT. AND THE SUPREME COURT HAS CONSISTENTLY SUGGESTED THAT THE ESTABLISHMENT CAUSE IS FUNDAMENTAL TO FREEDOM. ONE DENOMINATION CAN'T BE PREFERRED OVER ANOTHER. IF THE FACTS CAN BE ESTABLISHED, AND THIS IS A BIG IF, THAT THIS IS IN FACT AN EXTENSION OF CAMPAIGN PROMISES AND A BAN FOCUSED ON RELIGION RATHER THAN ON NATIONALITY OR NATIONAL SECURITY, THEN I THINK THERE IS A STRONG CASE TO BE MADE THAT THE ESTABLISHMENT CLAUSE IS IN PLAY HERE. BUT AGAIN, WE DON'T KNOW IF THE SUPREME COURT'S EVEN GOING TO HEAR THIS CASE ANYMORE BASED ON THIS TRAVEL BAN 3.0.

PAUL BENDER: IF THEY JUST HEAR THE NEW CASE, IT'S A MUCH WEAKER CHALLENGE BECAUSE IT'S NOT ONLY PREDOMINANTLY MUSLIM COUNTRIES. IT'S A LITTLE BIT PHONY BECAUSE ONE OF THE NON-MUSLIM COUNTRIES IS NORTH KOREA. WE WEREN'T GETTING TOO MANY PEOPLE FROM THERE ANYWAY. THE UNDERLYING PROBLEM IS CHALLENGING SOMETHING BECAUSE OF WHAT A CANDIDATE SAID IN HIS CAMPAIGN AND ASSUMING THAT WHEN HE'S ELECTED AND DOES SOMETHING IT'S FOR THE REASONS HE GAVE IN HIS CAMPAIGN. TRUMP SHOULD TELL US THAT CANDIDATES SAY ONE THING AND IN OFFICE DO ANOTHER. IT MAKES ME UNCOMFORTABLE TO SADDLE THE CANDIDATE ONCE HE'S ELECTED. EVERYONE KNOWS YOU SAY THINGS THAT CAN'T BE-YOU SAY THINGS YOU DON'T MEAN TO GET VOTES. IT'S A HARD ARGUMENT TO MAKE THAT THIS IS AN ANTI-MUSLIM BAN. WHEN HE DOES WHAT HE SAID HE WOULD DO IN THE CAMPAIGN, IT CONTINUES TO HAVE AN UNCONSTITUTIONAL PURPOSE.

TED SIMONS: WE HAVE A COUPLE OF MINUTES LEFT HERE. THE FIRST MAJOR HEADLINE OF THE SESSION, WHAT WILL IT BE?

DAVID GARTNER: THE END OF THE SESSION?

TED SIMONS: NO, I MEAN THE FIRST MAJOR HEADLINE.

DAVID GARTNER: WELL THE FIRST MAJOR CASE IS THE REDISTRICTING CASE, THE GERRYMANDERING CASE. IT'LL BE SUPREME COURT QUESTIONS HOW WE ELECT OUR HOUSE OF REPRESENTATIVES.

PAUL BENDER: YOU ARE ASKING SOMETHING THAT THE SUPREME COURT IS DIFFERENT FROM OTHER GOVERNMENTAL INSTITUTES. WE DON'T KNOW WHEN THEY'LL DECIDE THIS. THEY COULD DO IT THE DAY AFTER THE ARGUMENT AND SAY CASE DISMISSED BECAUSE OF A PROCEDURE REASON. THEY COULD WAIT FOR THE LAST DAY OF THE TERM. YOU NEVER KNOW IF IT'S AN IMPORTANT DECISION OR NOT. THEY CAN DECIDE IN A VERY NARROW WAY OR OTHER WAY. YOU HAVE TO WAIT TO SEE WHAT THE COURT DOES IN ORDER TO SAY WHAT THE HEADLINE'S GOING TO BE.

TED SIMONS: OKAY, THANK YOU FOR YOUR-15 SECONDS LEFT. FIRST MAJOR HEADLINE OF THE SESSION?

PAUL BENDER: THE FIRST MAJOR HEADLINE IS GOING TO BE COURT SESSION OPENS WITH JUSTICE GORSUCH SITTING WITH THE COURT.

TED SIMONS: THERE YOU GO.

PAUL BENDER: THAT'S ALL YOU CAN SAY AT THE BEGINNING.

TED SIMONS: GREAT TO HAVE YOU BOTH HERE. GREAT DISCUSSION THANK YOU SO MUCH. THURSDAY ON "ARIZONA HORIZON," A DACA SPECIAL. JOSE CARDENAS, THE HOST OF HORIZONTE, WILL JOIN ME AS WE FOCUS ON THE FUTURE OF DREAMERS NOW THAT THE PRESIDENT HAS RESCINDED THE DACA DEPORTATION PROTECTION PROGRAM. A SPECIAL LOOK AT DACA, THURSDAY AT 5:30 AND 11:00 ON "ARIZONA HORIZON" AND LATER THURSDAY NIGHT ON "HORIZONTE." THAT IS IT FOR NOW. I'M TED SIMONS. THANK YOU SO MUCH FOR JOINING US. YOU HAVE A GREAT EVENING.

In this segment:
Paul Bender: Law Professor, Arizona State University
David Gartner: Law Professor, Arizona State University
SPOTLIGHT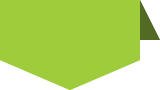 STAY in touch
with
azpbs.
org
!
Subscribe to Arizona PBS Newsletters: