Get a recap on the week's news from two local journalists.
Transcript:
TED: COMING UP NEXT ON ARIZONA HORIZON, JOURNALISTS ROUNDTABLE. SENATOR JEFF FLAKE FORCES AN F.B.I. INVESTIGATION OF SUPREME COURT NOMINEE BRETT KAVANAUGH BEFORE A FINAL SENATE CONFIRMATION VOTE. AND A LOOK BACK AT THIS WEEK'S RATHER THAN CONTENTIOUS GUBERNATORIAL DEBATES. THAT'S NEXT ON ARIZONA HORIZON.

TED: GOOD EVENING AND WELCOME TO ARIZONA HORIZON'S JOURNALISTS ROUNDTABLE. I'M TED SIMONS. TONIGHT WE LOOK AT AN EVENTFUL WEEK OF NEWS WITH TWO COLUMNISTS FROM THE ARIZONA REPUBLIC. WE WELCOME LAURIE ROBERTS AND E.J. MONTINI. ARIZONA SENATOR JEFF FLAKE TODAY BECAME A PIVOTAL FIGURE IN THE SENATE CONFIRMATION HEARINGS FOR SUPREME COURT NOMINEE BRETT KAVANAUGH. FLAKE TODAY VOTED FOR KAVANAUGH OUT OF COMMITTEE BUT INDICATED HE WOULD NOT VOTE FOR FINAL CONFIRMATION WITHOUT AN F.B.I. INVESTIGATION. THAT RESULTED IN REPUBLICAN LEADERSHIP AND THE PRESIDENT DELAYING THE VOTE AND AUTHORIZING A WEEL LONG F.B.I. PROBE. FLAKE'S PUSH FOR THE INVESTIGATION HAPPENED AFTER HE WAS CONFRONTED IN AN ELEVATOR BY A WOMAN WHO SAID THAT SHE WAS A SEXUAL ASSAULT SURVIVOR AND WAS UPSET WITH FLAKE'S ANNOUNCEMENT EARLIER IN THE DAY THAT HE SUPPORTED KAVANAUGH.

VIDEO: THAT'S WHAT YOU'RE TELLING ALL OF THESE WOMEN, THAT'S WHAT YOU'RE TELLING ME RIGHT NOW. LOOK AT ME WHEN I'M TALKING TO YOU. YOU'RE TELLING ME THAT MY ASSAULT DOESN'T MATTER. THAT WHAT HAPPENED TO ME DOESN'T MATTER. YOU'RE GOING TO LET PEOPLE DO THESE THINGS INTO POWER -- THAT'S WHAT YOU'RE TELLING ME WHEN YOU VOTE FOR HIM. DON'T LOOK AWAY FROM ME. LOOK AT ME AND TELL ME IT DOESN'T MATTER THAT WHAT HAPPENED TO ME, THAT YOU'LL LET PEOPLE LIKE THAT GO INTO THE HIGHEST COURT OF THE LAND.

TED: AND THAT LED TO FLAKE SAYING THAT A DELAY FOR A LIMITED F.B.I. INVESTIGATION WAS IN ORDER.

FLAKE VIDEO: IT'S THE DEMOCRATS WHO HAVE BEEN JUSTIFIABLY UNCOMFORTABLE MOVING AHEAD COULD PUBLICLY, IN AN EFFORT TO BRING THIS COUNTRY TOGETHER, SAY THAT WE WOULD FEEL BETTER. I'M NOT EXPECTING HIM TO VOTE YES, BUT NOT TO COMPLAIN THAT AN F.B.I. INVESTIGATION HAS NOT OCCURRED. AND -- AND I -- THAT -- THAT'S WHAT I'M TRYING TO DO. THIS COUNTRY'S BEING RIPPED APART HERE.

TED: ALL RIGHT. LAURIE, JEFF FLAKE WENT FROM KIND OF BEING ON THE SIDELINES, YOU KNOW, LAME DUCK, THE WHOLE BUSINESS. HE IS NOW A MAJOR FIGURE TODAY. IMPRESSIONS OF HIS PERFORMANCE.

ROBERTS: WELL, MY AFTERNOON IMPRESSION IS WELCOME BACK TO YOUR COMMON SENSE, TO YOUR SENSES, SENATOR FLAKE. I -- JEFF FLAKE HAS LED THE WAY IN THE LAST WEEK OR TWO, SAYING I'M NOT GOING TO VOTE UNTIL WE HEAR FROM THIS VICTIM, DR. FORD. ON WEDNESDAY, HE DELIVERED AN IMPASSIONED SPEECH, SAYING WE NEED TO LISTEN TO HER AND LET HER HAVE HER SAY. AND THEN, I WAKE UP THIS MORNING AND AFTER SHE'S HAD HER SAY, IN A VERY COMPELLING WAY, AND FIND OUT OH, I'M VOTING -- I'M VOTING TO MOVE FORWARD WITH THE CONFIRMATION, WITH -- WITH JUDGE KAVANAUGH. WHAT WAS THE PURPOSE OF HEARING FROM HER IF YOU'RE GOING TO DISREGARD WHAT SHE SAYS AND MOVE ON WITHOUT CHECKING IT OUT TO SEE IF THERE'S ANYTHING FACTUAL BEHIND IT.

TED: E.J., WE DON'T KNOW FOR SURE HOW MUCH THAT CONFRONTATION IN THE ELEVATOR AFFECTED HIM, BUT YOU LOOK AT THE MAN STANDING THERE. BUT HE DID CHANGE AFTERWARDS.

MONTINI: YEAH, AND YOU KNOW THAT'S THE JOB YOU SIGN UP FOR. I WISH ACTUALLY THERE WERE MORE IMPASSIONED VOTERS, CITIZENS, WHO WERE ABLE TO APPROACH THEIR CONGRESSMAN, THEIR SENATORS, IN EXACTLY THAT WAY. THE FACT OF THE MATTER IS MOST OF THESE PEOPLE KEEP THEMSELVES SO ISOLATED FROM ONE ANOTHER. I CAN REMEMBER ANY NUMBER OF CONGRESS PEOPLE HERE WHERE THEIR OWN CONSTITUENTS CAN'T GET TO SEE THEM, THEY NEVER GET TO SEE THEM. THEY WRITE E-MAILS, THEY LEAVE PHONE CALLS, THEY GO TO THEIR OFFICES. WASN'T IT SCHWEIKERT'S OFFICE WHO CALLED POLICE ON THE LADIES WHO BROUGHT COOKIES TO HIS OFFICE. THIS IS TO ME WHAT YOU SIGN UP FOR. YOU SIGN UP TO MEET THESE PEOPLE, TO HEAR WHAT THEIR CONCERNS ARE. IF THAT'S WHAT IT TOOK FOR HIM TO LISTEN, THAT'S A GREAT THING. I WOULD HOPE THAT HE WOULD HAVE FELT THAT WAY ANYWAY, I HOPE THAT ANYBODY WOULD FEEL LIKE IF WE DON'T HAVE ALL THE INFORMATION THAT WE NEED ON THIS LIFETIME APPOINTMENT TO THE MOST IMPORTANT COURT IN OUR LAND, THEN WE SHOULD STEP BACK JUST FOR A MOMENT AND DO THAT. THE REPUBLICANS TOOK A YEAR -- THEY DELAYED MERRICK GARLAND. HE NEVER EVEN GOT A HEARING, THEY DELAYED HIS NOMINATION FOR A YEAR AND THEN TOSSED HIM OUT INTO THE GARBAGE HEAP AFTER THAT YEAR. WHAT WOULD IT HURT TO TAKE A LITTLE WHILE TO MAKE SURE YOU GET THINGS RIGHT.

ROBERTS: I'M CALLING IT THE ELEVATOR EPIPHANY. I THINK THAT HE FELT PRESSURED TO GET IN LINE AND VOTE FOR JUDGE KAVANAUGH, AND HE CAME BACK TO HIS BETTER INSTINCTS WHICH ARE IN THIS TIME OF #METOO TO NOT DISMISS THE WOMAN'S COMMENTS. LET'S HEAR HER OUT AND LET'S FIND OUT IF THERE'S SOMETHING HERE THAT'S PROBLEMABLE, IF THERE'S SOMETHING HERE THAT'S CONCERNING ENOUGH IF WE SHOULDN'T MOVE FORWARD, OR PERHAPS THIS THING CLEARS JUDGE KAVANAUGH, AND WE MOVE FORWARD TO BEGIN WITH.

TED: WHAT CAN A ONE WEEK INVESTIGATION DO?

ROBERTS: WELL, FOR ONE THING, I DON'T THINK YOU WANT TO BE LYING TO F.B.I. AGENTS. ALL WE HAVE SO FAR ARE SWORN STATEMENTS FROM SEVERAL PEOPLE WHO SAY THEY WEREN'T AT THIS PARTY WHERE THIS HAPPENED, AND THAT MAY BE TRUE, BUT IT WOULD SEEM LOGICAL TO ME THAT YOU SHOULD HAVE A TRAINED INVESTIGATOR QUESTIONING THEM TO FIND OUT IF THERE'S ANY OTHER INFORMATION YOU WANT TO HAVE, ESPECIALLY WITH JUDGE KAVANAUGH'S FRIEND, MARK JUDGE. LET'S HEAR WHAT HE HAS TO SAY ON THE RECORD AT A TIME WHEN YOU BETTER NOT BE LYING TO F.B.I. INVESTIGATORS.

TED: WELL, THIS GUY, HE'S HOLED UP IN REHOBOTH BEACH SOMEWHERE IN A BEACH HOUSE AND IT'S ALMOST LIKE IT'S SOME SORT OF—

MONTINI: WELL IN ADDITION TO SOMEBODY LIKE HIM OBVIOUSLY, BUT YOU CAN ALSO HAVE-- INVESTIGATORS WOULD BE MUCH BETTER TO DEAL WITH THE STATE OF THE WORLD FOR THESE OBVIOUSLY YOUNG PEOPLE IN THE 80'S. YOU GO BACK AND YOU START LOOKING MORE CLOSELY AT WHAT LIFE WAS LIKE IN THAT GROUP OF KIDS DURING THAT TIME. WHO WERE THEIR OVERALL, HOW THE OVERALL COMMUNITY WAS. THERE ARE PROBABLY MORE OF THEM OUT THERE. YOU HEAR MORE PEOPLE COMING FORWARD TALKING ABOUT KAVANAUGH NOW FROM HIS COLLEGE DAYS AND HIGH SCHOOL DAYS. TALK TO SOME OF THOSE PEOPLE BECAUSE WHEN YOU GET THAT KIND OF BACKGROUND INFORMATION, YOU'RE NEVER -- WE'RE NEVER PROBABLY GOING TO GET BEYOND THE HE SAID, SHE SAID ASPECT OF THIS, BUT WHEN YOU BUILD ENOUGH OF A BACKGROUND ON EACH OF THESE TWO INDIVIDUALS ON WHERE THEY LIVED AND WHO THEY HUNG OUT WITH AND HOW THEY ACTED IN THOSE DAYS, YOU CAN GET CLOSER TO WHICH ONE OF THEM YOU CHOOSE TO BELIEVE.

TED: AND IF YOU CAN'T GET PAST THE HE SAID, SHE SAID, AND IF YOU HAVE TO CHOOSE WHICH ONE TO BELIEVE, HOW MUCH DOES THE TEMPERAMENT, DOES THE PERSONALITY, THE WAY THAT JUDGE KAVANAUGH PRESENTED HIMSELF IN FRONT OF THAT--

ROBERTS: HOLY MOLY.

TED: WHAT DOES THAT SAY

ROBERTS: WHATEVER HAPPENED TO JUDICIAL RESTRAINT?

TED: WELL BUT THAT'S MY QUESTION. HOW MUCH IS THAT GOING TO PLAY IN-IF ANY?


ROBERTS: I DON'T THINK IT WILL PLAY IN AT ALL. I THINK IT WAS EYE OPENING THOUGH FOR AMERICA TO SEE WHAT HAPPENED. WE DON'T SEE JUDGES ACTING LIKE THAT. JUDGES LIKE TO ACT OBJECTIVE AND VERY RESERVED AND RESTRAINED THERE. THEY ARE THE PEOPLE THAT SIT IN JUDGMENT OF THE REST OF US. THEY CAN BE OBJECTIVE, THEY ARE BEYOND PARTISAN POLITICS. ON ONE HAND, YOU CAN SAY THIS MAN WAS JUSTIFIABLY ANGRY IF IN FACT NONE OF THIS IS TRUE AND HE'S BEING PUT THROUGH THIS, BUT ON THE OTHER HAND, EVEN IF YOU'RE ANGRY AS A JUDGE, SHOULDN'T YOU BE ABLE TO RESTRAIN THAT AND SHOW A LITTLE BIT OF A TEMPERAMENT THAT WE EXPECT FROM SOMEONE ON THE BENCH? HE'S TALKING ABOUT REVENGE AND WHAT GOES AROUND COMES AROUND.

MONTINI: THE OTHER PART OF THAT IS HE WAS ADVISED, BY WHOEVER THE SHERPA DUTIES WERE TAKEN OVER BY JON KYL. THAT PRESIDENT TRUMP EXPECTS A BRAWLER. HE WAS LOOKING FOR A BRAWLER, AND SO I THINK HE WAS ADVISED TO BE THIS WAY. I THINK HE WAS ADVISED TO BE THIS WAY TO THE EXTENT THAT IF YOU WANT TO CONTINUE TO HAVE TRUMP'S SUPPORT, YOU'RE GOING TO HAVE TO LOOK LIKE YOUR TOUGH AND YOU'RE GOING TO STAND UP TO THESE PEOPLE BECAUSE THAT'S WHO HE KIND OF RESPECTS.

TED: WILL ANYONE IN THE SENATE LOOK AT THAT PERFORMANCE AND SAY DO I REALLY WANT THAT KIND OF A TEMPERMENT ON THE SUPREME COURT FOR THE NEXT 40 YEARS.

MONTINI: WELL I DON'T KNOW- I DON'T THINK ANY REPUBLICANS WILL BECAUSE I THINK WHAT WE'RE DEALING WITH HERE IS A WHOLE GROUP OF PEOPLE WHO HAVE ALREADY MADE UP THEIR MINDS AND MAYBE THIS WILL DO A LITTLE BIT TO LESSEN THE VITRIOL MAYBE BUT FOR THE MOST PART THESE ARE ALL PEOPLE WHO HAVE MADE UP THEIR MINDS AND THEY'RE WORRIED ABOUT IF THEY LOSE THIS GUY, HOW FAR ALONG DO WE HAVE TO GET THE NEXT PERSON. IT'S UNFORTUNATE BECAUSE THERE AREN'T ANYMORE IMPORTANT JOBS THAN THESE BECAUSE THEY'RE LIFETIME APPOINTMENTS. IT'S THE ONLY JOB IN THE UNITED STATES WHERE YOU GET A LIFETIME APPOINTMENT, AND THEY'RE MAKING DECISIONS THAT WILL IMPACT US, OUR CHILDREN, OUR GRANDCHILDREN, YOU KNOW, AND YOU WANT TO BE SURE, AND YOU'RE NEVER GOING TO -- JEFF FLAKE TALKS ABOUT WE NEVER HAVE CERTAINTY, AND I THINK THAT'S TRUE, BUT SHOULDN'T YOU AT LEAST ATTEMPT TO ACHIEVE TO GET AS CLOSE TO THAT AS YOU CAN.

ROBERTS: BUT I THINK THAT THE TEMPERAMENT WON'T FIGURE IN AT ALL. THERE ARE ONE OR TWO OR THREE SENATORS THAT ARE ON THE FENCE. ONE OF THEM WAS SENATOR FLAKE, AND SENATOR FLAKE AS OF THIS MORNING WHEN HE GOT ON THE ELEVATOR, WAS READY TO VOTE FOR JUDGE KAVANAUGH TO BE CONFIRMED. SO I DON'T THINK THAT'S GOING TO FIGURE IN.

TED: OKAY. IF THAT DOESN'T FIGURE IN, LET'S TALK PURE POLITICS HERE. LET' SAY HE'S CONFIRMED, COMPLETELY A PARTISAN VOTE HERE. DO THE REPUBLICANS SUFFER IN NOVEMBER BECAUSE OF THIS ENTIRE INCIDENT?

ROBERTS: I THINK IT'S QUITE A BIT MORE POSSIBLE THAT THE DEMOCRATS WILL SUFFER OVER THIS ENTIRE INCIDENT.

TED: INTERESTING. WHY?

ROBERTS: BECAUSE THERE IS A BACK LASH ESPECIALLY AMONG MEN. I THINK THAT REPUBLICAN WOMEN PROBABLY ARE LOOKING AT THIS SAYING THIS WASN'T GOOD AND PERHAPS FLAKE HAS RESCUED THE REPUBLICANS FOR THAT. BUT I THINK THERE ARE A LOT OF PEOPLE WHO WERE SAYING THIS #METOO MOVEMENT HAS GONE TOO FAR AND MEN HAVE TO START FIGHTING BACK, AND THESE WOMEN CAN PUT OUT ANY ACCUSATION, AND I THINK YOU'RE GOING TO SEE SOME OF THAT FRUSTRATION. I'M CERTAINLY SEEING IT IN MY E-MAIL FROM THE REACTING THINGS THAT I'VE WRITTEN. I THINK THIS IS JUST GOING TO REV UP SOME OF THOSE REPUBLICAN MALE VOICES TO SAY ENOUGH IS ENOUGH.

TED: WHAT DO YOU THINK, E.J.?

MONTINI: I DON'T EVEN THINK IT HAS MUCH TO DO WITH THE #METOO MOVEMENT. I THINK WE'RE SO TRIBAL NOW. I THINK IT'S GOTTEN TO THE POINT WHERE I'VE TAKEN THIS SIDE AND WHATEVER HAPPENS ON THIS SIDE, I'M GOING TO GO WITH. LIKE I SAID, I DON'T BELIEVE ANY MINDS ARE BEING CHANGED DURING THIS PROCESS. I THINK MINDS WERE MADE UP BEFORE THE PROCESS BEGAN, WHICH IS UNFORTUNATE. IT'S NOT WHAT WE'RE SUPPOSED TO BE ABOUT, BUT EACH SIDE NOW BELIEVES IF I GIVE AN INCH, THE OTHER SIDE WILL NEVER GIVE AN INCH, AND SO SCREW THEM, I'LL JUST KEEP GOING FORWARD.

ROBERTS: IN A WAY, I THOUGHT WATCHING THAT HEARING YESTERDAY, WHICH WAS EXTRAORDINARY, IT WAS LIKE A MICROCOSM OF THE WHOLE COUNTRY. WE'RE ALL AT EACH OTHER'S THROATS. I'M THE GOOD GUY, YOU'RE THE BAD GUY. YOU CAN'T POSSIBLY BE RIGHT ABOUT ANYTHING YOU SAY OR I'LL LOOK THE OTHER WAY EVEN IF YOU'VE DONE TERRIBLE THINGS BECAUSE YOU'RE MY GUY. AND I THINK THAT'S WHAT WE SAW IN THAT HEARING. YOU GOT TO START ASKING THE QUESTION, WHAT THE HECK ARE WE DOING?

TED: AND JEFF FLAKE HAS BEEN ASKING THAT QUESTION, WHOSE GUY IS JEFF FLAKE? LET'S TALK ABOUT HIS POLITICAL AMBITIONS? SHOULD HE HAVE ANY AFTER THIS? WE DON'T KNOW WHAT HE COULD POSSIBLY--THERE ARE PEOPLE THINKING HE COULD BE AN INDEPENDENT. THAT SEEMS UNLIKELY ALTHOUGH THERE'S NO PLACE FOR HIM RIGHT NOW IN THE REPUBLICAN PARTY. WHERE DOES HE GO FROM HERE AND DOES THIS HELP HIM?

MONTINI: I GUESS IT DEPENDS ON WHAT HE'S LOOKING FOR. IT PROBABLY WOULDN'T HELP HIM IF HE WAS TRYING TO GET A JOB LIKE JON KYL TO BECOME A WASHINTON LOBBYIST WORKING WITH REPUBLICANS. IF HOWEVER HE CHOOSES TO GO BACK TO SOMEPLACE LIKE THE GOLDWATER INSTITUTE OR ANOTHER THINK TANK, I'M SURE THAT WOULD BE FINE. I'M SURE HE COULD HAVE POSITIONS ON BOTH SIDES OF THE FENCE THINK TANK WISE NOW BECAUSE HE COMES ACROSS AS SOMEBODY WILLING TO WORK ACROSS THE AISLE. I THINK HE'LL BE FINE. IT ALL DEPENDS ON IF HE HARBORS ANY POLITICAL AMBITIONS. HIS POLITICAL AMBITIONS ARE -- IT'S GOING TO BE TOUGH FOR HIM NOW.

ROBERTS: IT'S INTERESTING TO NOTE THAT NEXT WEEK, SENATOR FLAKE WILL BE IN NEW HAMPSHIRE.

TED: THAT'S -- FOR ELECTED POLITICS, THERE'S ALWAYS BEEN A THOUGHT THAT HE'S GOT A PRESIDENTIAL BID OR MAYBE SOMETHING BACK HERE IN ARIZONA.

ROBERTS: HE HAS CLEARLY MADE IT CLEAR THAT HE WANTS SOMEONE IN THE REPUBLICAN PARTY TO TAKE ON DONALD TRUMP IN 2020, AND PERHAPS HE'S SETTING HIMSELF UP FOR THAT. YOU KNOW, BARRING SOMETHING CHANGING AND OF COURSE THINGS CHANGE EVERY DAY, IT'S HARD TO SEE WHERE HIS PATH IS IF HE -- IF HE CAN'T GET REELECTED AS A REPUBLICAN SENATOR IN ARIZONA.

TED: DOES IT DO ANYTHING TO TODAY'S STATESMANSHIP? DOES IT DO ANYTHING TO CHANGE THAT?

ROBERTS: TOO SOON TO TELL. I THINK IT PROBABLY WOULD HELP HIM WITH REPUBLICAN WOMAN WHO MIGHT SAY YEAH, HE GAVE THIS WOMAN A BREAK. HE LISTENED AND HE'S WILLING TO LOOK INTO IT FURTHER. BUT I DON'T HONESTLY EXPECT THAT IT'S GOING TO GO VERY FAR. IN A WEEK, I DON'T KNOW WHAT THE F.B.I. CAN DO, BUT HE LISTENED.

MONTINI: I WOULD SAY THAT THERE'S VERY FEW PEOPLE WHO EXPECT HIM TO CHANGE HIS VOTE. WHEN IT COMES RIGHT DOWN TO IT, HE'LL VOTE FOR THE NOMINEE. AND GIVEN THAT, THAT SORT OF SAVES A LITTLE BIT OF YOUR REPUBLICAN --

TED: BUT IF HE VOTES FOR THE NOMINEE, DOES THAT TAKE EVERYTHING THAT HAPPENED TODAY, JUST NEGATE IT?

MONTINI: IT DOESN'T NEGATE IS COMPLETELY -- BUT THERE'S GOING TO BE A LOT OF PEOPLE WHO SAY WELL YEAH THAT'S WHAT HE DOES. HE TALKS A GOOD GAME, HE PUSHES IT JUST A LITTLE BIT, BUT WHEN PUSH COMES TO SHOVE, HE VOTES THE COMPANY LINE.

ROBERTS: BUT HE DID PUSH US TODAY TO GIVE THIS WOMAN A WEEK, AND THAT SENDS A MESSAGE TO WOMEN THAT YOU ARE BEING LISTENED TO. IT DOESN'T MEAN SHE'S GOING TO GET HER WAY, AND IT SHOULDN'T MEAN THAT ANY WOMEN CAN COME FORWARD AND SAY HEY, HE DID SOMETHING TO ME 30 YEARS AGO. IT'S GOT TO BE CREDIBLE. YOU'VE GOT TO HAVE SOMETHING THERE TO BACK IT UP. OTHERWISE, I WOULD THINK JUDGE KAVANAUGH SHOULD BE CONFIRMED AT THIS POINT.

TED: ALL RIGHT. WE WILL OBVIOUSLY KEEP AN EYE ON THIS AS THE INVESTIGATION CONTINUES. NOW MONDAY, WE HAD A GUBERNATORIAL DEBATE HERE BETWEEN INCUMBENT REPUBLICAN DOUG DUCEY AND DEMOCRATIC CHALLENGER DAVID GARCIA AND GREENPARTY CANDIDATE ANGEL TORRES. IT WAS A LIVELY AFFAIR WITH ACCUSATIONS FLYING BACK AND FORTH FROM THE GET GO. HERE'S AN EARLY EXCHANGE INVOLVING A MEASURE THAT CALLED FOR TAXING THE WEALTHY TO FUND EDUCATION, A MEASURE THAT THE STATE SUPREME COURT KICKED OFF THE BALLOT DUE TO CONFUSING LANGUAGE.

VIDEO DUCEY: TALK ABOUT HOW MUCH HE CARES ABOUT PUBLIC EDUCATION. HE WAS NOWHERE TO BE FOUND ON PROPOSITION 123. HE WORKED AGAINST PROPOSITION 301, AND HE ACTUALLY ENCOURAGED PEOPLE TO VOTE AGAINST THE TEACHER PAY INCREASE. DAVID'S PLAN WAS TO DOUBLE TAXES IN THE STATE OF ARIZONA. IT WOULD HAVE DRIVEN OUR ECONOMY OFF A CLIFF

VIDEO GARCIA: LET ME BE CLEAR, THAT WAS NOT A -- THAT WAS A PLAN THAT I SUPPORTED ON BEHALF OF OUR TEACHERS. IT IS OUR TEACHERS THAT'S BROUGHT THAT PLAN FORWARD BECAUSE THEY ARE LOOKING FOR SOLUTIONS AND IT WAS THE STAFF SUPREME COURT THAT TOOK THAT VOICE AWAY AND THAT VOTE AWAY FROM ARIZONA.

VIDEO DUCEY: THE SUPREME COURT CAUGHT DAVID GARCIA GARCIA TRYING TO RIG AN ELECTION AND MISLEAD VOTERS AND DECEIVE THEM. AND THEY KICKED THIS INITIATIVE OFF THE BALLOT. THERE'S FIVE OTHER INITIATIVES ON THE BALLOT.

VIDEO: DAVID GARCIA -- THE SUPREME COURT CAUGHT ME RIGGING AN ELECTION? THERE IS NO EVIDENCE AT ALL.

TED: NOW LATER IN THE DEBATE, THE CONVERSATION FOCUSED ON THE GOVERNOR'S RECENT PUSH FOR CHARTER SCHOOL REFORM.

VIDEO TED: DEMOCRATS 11 TIMES TRIED TO CHANGE CHARTERS, TRIED TO PUSH FOR MORE REFORM AND MORE REGULATION. REPUBLICANS WEREN'T, THEY KILLED THEM ALL AND YOU WERE NOWHERE TO BE FOUND. NOW YOU WANT REFORM. WHY NOW?

VIDEO DUCEY: WELL FIRST LET ME SAY I THINK SCHOOL CHOICE IS A GOOD THING. AND I THINK THAT PUBLIC CHARTERS HAVE BENEFIT TO THE STATE OF ARIZONA. WE'VE GOT 200,000 KIDS IN PUBLIC CHARTER SCHOOLS. LIKE I SAIF, DAVID SITS ON A CHARTER SCHOOL BOARD. HE'S MISSED HALF THE MEETINGS, BUT I'D LIKE TO SEE REFORM BECAUSE WE'RE SEEING SOME OF THESE THINGS WHERE THERE'S ROOM FOR IMPROVEMENT ON PROCUREMENT OR FINANCIAL REPORTING. THIS IS WHAT YOU DO, WHEN YOU SEE AN ISSUE, YOU CAN ADDRESS IT.

VIDEO GARCIA: THIS IS ANOTHER EXAMPLE OF DOUG DUCEY BEING A FOLLOWER AND NOT A LEADER. IT IS ONLY NOW AFTER PRESSURE AND FEAR OF LOSING YOUR POLITICAL POSITION THAT YOU STANDUP TO THIS ISSUE. FOR FOUR YEARS, MULTIPLE YEARS NOW, I'VE MADE IT CLEAR WE NEED MORE ACCOUNTABILITY AND TRANSPARENCY ON BEHALF OF CHARTER SCHOOLS. AND ONLY NOW, ONCE AGAIN, A PROBLEM WHEN DOUG DUCEY WALKED IN THE DOOR IS A PROBLEM TODAY.

TED: ONTO IMMIGRATION, THE GOVERNOR DEFENDED HIS BORDER STRIKE FORCE WITH A CRITICISM OF GARCIA.

VIDEO DUCEY: I'M GETTING A LITTLE BIT TIRED OF YOUR ATTACKS ON LAW ENFORCEMENT. THE PEOPLE IN THE BORDER STRIKE FORCE ARE BRAVE MEN AND WOMEN THAT PUT THEMSELVES IN HARMS WAY TO INTERADDICT 12 MILLION HITS OF FENTANYL, EACH OF OF THEM LETHAL, 17 MILLION HITS OF HEROIN. THEY'VE KEPT THIS POISON OUT OF OUR STATE AND OUT OF OUR SCHOOLS AND I DON'T KNOW WHY DAVID GARCIA WANTS US TO DEFUND THAT.

VIDEO GARCIA: TO BE CLEAR, I WANT US TO DO OUR DUTY, AND OUR DUTY IS TO PATROL THE HIGHWAYS 24-7. THAT IS NOT HAPPENING. THE BORDER SHERRIFS ARE ASKING, THAT IS OUR ROLE. AND WITH RESPECT TO THE BORDER STRIKE, IT IS NOT ABOUT THE MEN AND WOMEN WHO ARE DOING GREAT WORK, IT IS ABOUT YOU STANDING IN FRONT OF THEM AS SOMEBODY WHO HAS NEVER WORN A UNIFORM AND TAKING CREDIT FOR THEIR WORK.

TED: AS FOR THE ECONOMY, THE GOVERNOR EMPHASIZED THE IMPORTANCE OF LOWER TAXES AND HIS FIGHT AGAINST THAT FAILED EFFORT FOR AN INCOME TAX HIKE.

VIDEO DUCEY: SO I'VE SAT DOWN WITH A LOT OF BUSINESS LEADERS AND DECISION MAKERS FROM OUTSIDE OF THE STATE. IF YOU WERE TO DOUBLE OUR INCOME TAXES IN THE STATE OF ARIZONA, YOU WOULDN'T EVEN GET THE SIT DOWN. THEY WOULD FLY RIGHT OVER US TO TEXAS THAT HAS A ZERO INCOME TAX OR NEVADA THAT HAS A ZERO INCOME TAX OR TO UTAH OR COLORADO. YOU WOULD SHUTDOWN THE STATE'S ECONOMY. IT'S RECKLESS AND IT'S A RADICAL IDEA.

VIDEO GARCIA: I DON'T UNDERSTAND WHY MR. DUCEY KEEPS TALKING ABOUT AN INITIATIVE. I SUPPORT GOING TO THE LEGISLATURE AND WORKING WITH THEM AND PUTTING TOGETHER AN INITIATIVE --

VIDEO GARCIA: DOES HE LOOK LIKE HE'S GOING TO WORK WITH PEOPLE ON BOTH SIDES OF THE AISLE TED?

TED: FINALLY, ANGEL TORRES, THE GREEN PARTY CANDIDATE ESCAPED MOST OF THESE SLINGS AND ARROWS AND LATE IN THE DEBATE ADDRESSED WHAT HE SEES AS AN ELEMENTAL ELECTION CONCERN.

VIDEO TORRES: GOVERNOR DUCEY HAS RAISED OVER $4.7 MILLION FOR HIS ELECTION. THAT DOES NOT INCLUDE THE NEGATIVE ATTACK ADS AGAINST MR. GARCIA. MR. GARCIA'S RAISED OVER $1 MILLION FOR THIS ELECTION. THE JOB ONLY PAYS $95,000 A YEAR. WE'VE GOT TO GET BACK TO THE ROOTS OF A GOVERNMENT OF, BY AND FOR THE PEOPLE. WHAT WE HAVE UNFORTUNATELY BECAUSE OF THE CONCENTRATION OF WEALTH IS A GOVERNMENT OF, BY, AND FOR THE CORPORATION. THEY'RE THE ONES THAT ARE SETTING POLICY, THEY'RE THE ONES THAT ARE HELPING TO GET LEGISLATORS ELECTED IN OUR STATE LEGISLATURE AND IN CONGRESS.

TED: ALL RIGHT. LAURIE, THERE WERE A LOT OF JABS, A LOT OF PUNCHING, A LOT OF BOBBING AND WEAVING HERE. ANY KNOCKOUT PUNCHES?

ROBERTS: WHAT I HEARD WAS A LOT OF MISSTATEMENTS ABOUT THINGS. I'M NOT AWARE THAT INVEST IN ED DOUBLED INCOME TAXES AROUND THE STATE. IT DID PROPOSE TO DOUBLE -- IF YOU MAKE OVER $500,000, IT WOULD INCREASE ANYTHING THAT YOU PAID ON TAXES OVER THAT AMOUNT BY 98%. THE REST OF US, IT WOULDN'T HAVE DONE THAT. I HEARD A LOT OF ALMOST DESPERATION BY THESE TWO GOING AT EACH OTHER.

TED: WERE YOU SURPRISED BY THAT?

MONTINI: NO. I MEAN, UNFORTUNATELY, POLITICS IS ALL ABOUT THAT. IT'S ALL ABOUT NOW EXAGGERATION OR LYING. I MEAN, THE FACT OF THE MATTER IS WHEN THE GOVERNOR DID STACK THE SUPREME COURT. HE ADDED A COUPLE OF SEATS. HE GOT HIS WAY IN THE SUPREME COURT. THERE WAS NO REAL INDICATION THAT THE SUPREME COURT NEEDED TO BE BIGGER THAN IT IS-WAS- BEFORE THAT, AND NOW IT IS. THE FACT OF THE MATTER IS ALSO THAT THIS WAS A CITIZENS' INITIATIVE, AND HE NEEDS TO ANSWER MORE TO THE NOTION WHY IS IT YOU WANT CITIZENS TO VOTE FOR YOU, YET WHEN CITIZENS WANT TO TAKE AN IDEA THEMSELVES TO VOTE ON IT FOR THEMSELVES, YOU THINK THEY'RE EITHER MISTAKEN OR THEY'RE NOT QUALIFIED OR THAT THEY SHOULDN'T HAVE THAT OPPORTUNITY. WHY IS IT THAT YOU'RE FIGHTING AGAINST YOUR OWN CITIZENS WHO YOU ARE ASKING FOR YOUR VOTE? THERE WERE A LOT OF QUESTIONS LIKE THAT, AND IT'S -- I DO THINK THAT I AGREE TO -- IT'S LIKE WITH BOTH OF THEM, DOES -- CAN THE GOVERNOR MAKE CLAIMS ABOUT THE BORDER STRIKE FORCE DOING GOOD WORK? SURE. BUT I REALLY RESENT THE FACT THAT -- EVERY TIME SOME CITIZEN EXPRESSES SOME KIND OF A CRITICISM ABOUT, SAY, LAW ENFORCEMENT OR THE MILITARY, THE POLITICIAN WHO'S BEHIND THAT WILL SAY YOU'RE DISRESPECTING OUR TROOPS OR YOU'RE DISRESPECTING OUR LAW ENFORCEMENT. NO, WE'RE NOT DISRESPECTING THEM AT ALL. THEY DO GREAT WORK. I'M DISRESPECTING YOU. I'M SAYING I DISAGREE WITH YOUR POLICY, I DISAGREE WITH YOUR POINT OF VIEW ON THIS SUBJECT, NOT WITH WITH THEM. THEY'RE FOLLOWING ORDERS.

TED: THAT'S WHAT DAVID GARCIA BASICALLY SAID. HE TALKED ABOUT PARADING IN FRONT OF TROOPS DOWN THERE AT THE BORDER, AND THERE STILL ISN'T 24-7, AND APPARENTLY THEY'RE STILL ISN'T 24-7.

ROBERTS: NO THERE ISN'T AND IT WAS PROMISED THREE YEARS AGO.

TED: RIGHT.

MONTINI: THAT WAS PRIORITY NUMBER ONE.

TED: RIGHT.

MONTINI: IT NEVER HAPPENED.

ROBERTS: WHAT I WOULD HAVE LIKED TO HAVE HEARD AND I DIDN'T HEAR, WAS WHAT ARE YOU GOING TO DO IN YOUR SECOND TERM? YOU, DAVID GARCIA HAVE BEEN TALKING ABOUT THE NEED TO FUND SCHOOLS, INVEST IN ED WHICH YOU WERE FOR…FELL APART. FINE, THAT'S GONE. WHAT IS YOUR PROPOSAL? HIS PROPOSAL IS I'M GOING TO WORK WITH THE LEGISLATURE, AND COME UP WITH AN INITIATIVE THE STATE OF ARIZONA. OKAY SO YOU WANT TO RAISE TAXES. I GET THAT. WHAT SPECIFICALLY IS YOUR PLAN. IF YOU'RE GOING TO BE THE GOVERNOR-

TED: THE GOVERNOR REPEATEDLY ASKED HIM THAT. I ASKED HIM THAT, AND HE DID NOT HAVE A PLAN.

ROBERTS: HE DOESN'T APPEAR TO HAVE A PLAN. ON THE OTHER HAND, WHAT IS GOVERNOR DUCEY'S PLAN. HE'S DONE HIS 20 BY 20 PLAN. EVERYBODY AGREES THAT THAT'S PERHAPS A GOOD START. MORE NEEDS TO BE DONE. WHAT SPECIFICALLY IS HIS PLAN ON CHARTER SCHOOL REFORM? HE IS A NEWCOMER TO THE IDEA THAT SOMETHING NEEDS TO BE DONE. AND WHEN I SAY NEWCOMER I MEAN LIKE THREE WEEKS AGO, HE WAS SAYING THESE SORTS OF ISSUES THAT REPORTER CRAIG HARRIS HAS BEEN WRITING ABOUT, IT'S NOT A CONCERN TO ME IF A CEO IS MAKING MILLIONS WHILE THE SCHOOLS STINK. NOW, ALL OF A SUDDEN --

TED: WHERE WERE YOU DURING THE LEGISLATIVE SESSION, AGAIN 11 BILLS WAS PRESENTED AND HE WAS AGAIN.

MONTINI: AS YOU CORRECTLY POINTED OUT THIS IS NOT A BRAND-NEW ISSUE. THIS HAS BEEN AROUND FOR A LONG TIME, AND IT HAS BEEN PRESENTED TO HIM OR CERTAINLY TO REPUBLICANS THAT THERE ARE THESE ISSUES, THERE ARE ACCOUNTABILITY ISSUES, THERE ARE TRANSPARENCY ISSUES, THERE ARE PROCURMENT ISSUES. IT'S CLEAR THERE'S A BIG PROBLEM IN THE CHARTER SCHOOLS. SOME OF THEM ARE GREAT, AND NO ONE IS SAYING WE SHOULD -- WE SHOULD DISBAND CHARTER SCHOOLS. NO WE'RE JUST SAYING WHY CAN'T THEY BE A LITTLE MORE RESPONSIBLE WITH OUR TAX DOLLARS. WHY CAN'T WE KNOW A LITTLE MORE ABOUT THEM SINCE THIS IS PUBLIC MONEY THAT THESE PEOPLE ARE USING?

ROBERTS: I THINK YOU'RE ABSOLUTELY RIGHT. HE COUCHES IT AS I'M FOR CHOICE. I'M FOR CHOICE, TOO, BUT I'M ALSO FOR THE KIND OF CHOICE THAT SAYS I GET TO SEE HOW MY MONEY'S BEING SPENT, WHETHER IT'S BEING WELL SPENT OR WHETHER IT'S GOING TO INCREASE SOMEBODY'S STOCK PORTFOLIO.

TED: AS FAR AS THE RACE IS CONCERNED OVERALL, THERE WAS OBVIOUSLY A DEBATE DOWN IN TUCSON AS WELL. SOME OF OUR PARTNERS DOWN THERE HAD ANOTHER GOOD DEBATE THERE. GOOD IF YOU WANT TO SEE THE CHARACTER OF THESE FOLKS, ESPECIALLY BECAUSE IT SEEMS AS WITH SO MANY DEBATES NOW, IT'S JUST REPEATING TALKING POINTS JUST IN A DIFFERENT WAY, SHAPE OR FORM.

TED: THAT BEING SAID, BOTH DEBATES I THINK HAD THAT GOING ON THERE. THAT BEING SAID, IS THIS RACE CLOSE, IS THIS RACE FOR DUCEY'S TO STILL LOSE? WHAT DO YOU THINK.

ROBERTS: IT'S SURPRISING TO ME THAT IN POLLS AN INCUMBENT GOVERNOR AT A GOOD ECONOMIC TIME DOESN'T SEEM TO GET BEYOND 51% OF THE VOTE. SO I THINK THAT MAY BE WHY YOU'RE SEEING DUCEY AND HIS PEOPLE COME OUT SO STRONGLY ATTACKING GARCIA. BUT IN THE END, I THINK IT'S DUCEY'S TO WIN. I DON'T SEE GARCIA AS COMING ACROSS AS PARTICULARLY STRONG.

MONTINI: I THINK WHAT IS SAD IS YOU HAVE A GOVERNOR RUNNING A ONE ISSUE CAMPAIGN. HE'S BEEN IN OFFICE FOR FOUR YEARS AND HIS ONE ISSURE IS BORDER SECURITY. HE TRASHES GARCIA ON BORDER SECURITY, AND HE PIMPS HIMSELF ON BORDER SECURITY. I HAVEN'T SEEN ANY OF THE OTHER DECENT--HONESTLY, I THINK THAT -- AND YOU KNOW WHY? IT'S BECAUSE I THINK HE BELIEVES THAT'LL WIN, THAT'S ENOUGH. THAT'S ALL YOU NEED TO DO HERE. AND THE SAD PART ABOUT THAT IS, IT'S NOT A CAMPAIGN BASED ON HOPE AND PROMISE, IT'S A CAMPAIGN BASED ON FEAR. IF YOU DON'T ELECT ME, THIS GUY'S GOING TO LET THE BORDER BE OVERRUN, WHICH IS A JOKE, FOR ONE THING. IT'S A FEDERAL RESPONSIBILITY, BORDER SECURITY.

MONTINI: BUT ON THE OTHER HAND, GARCIA HASN'T GIVEN PEOPLE A COMPELLING REASON TO VOTE FOR HIM, OTHER THAN SAYING I SUPPORT SCHOOLS.

TED: ALL RIGHT. WE'VE GOT TO STOP IT RIGHT HERE. E.J. MONTINI, LAURIE ROBERTS, GOOD TO HAVE YOU BOTH HERE. THANK YOU SO MUCH. MONDAY, ON ARIZONA HORIZON, THE LATEST ON THE F.B.I. INVESTIGATION INTO SUPREME COURT NOMINEE BRETT KAVANAUGH, AND WE'LL HEAR A LIVE PERFORMACE FROM THE BLACK THEATRE TROOP'S PRODUCTION OF "THE WIZ." THAT'S MONDAY ON ARIZONA HORIZON. THAT IS IT FOR NOW. I'M TED SIMONS. THANK YOU SO MUCH FOR JOINING US. YOU HAVE A GREAT WEEKEND.

In this segment:
Laurie Roberts and E.J. Montini of the Arizona Republic
SPOTLIGHT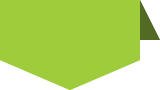 STAY in touch
with
azpbs.
org
!
Subscribe to Arizona PBS Newsletters: