Now that the primary election is over, and the November general election coming up, could this be a new opportunity for Latino state lawmakers to come together and have a stronger political influence when it comes to all legislative issues? We will talk about what the Hispanic caucus has faced in the past and what they can do to move forward in the future.
Transcript:
Jose Cardenas:
Good evening. I'm Jose Cardenas. Welcome to Horizonte. Now that the primary election is over, and the November general election coming up, could this be a new opportunity for Latino state lawmakers to come together and have a stronger political influence when it comes to all legislative issues? We will talk about what the Hispanic caucus has faced in the past and what they can do to move forward in the future and we will tell but an exhibit dedicate to do families in Chandler. These stories all coming up next on Horizonte.

Jose Cardenas:
Hispanics are the fastest growing population group in Arizona . Today there are more Hispanic elected officials in the state than ever before. But how is their presence impacted and affected the state legislature when it comes to passing and supporting important public issues? Joining me now to talk about the Hispanic caucus is Richard de Uriarte, Editorial Writer for the Arizona Republic and State Senate Minority Whip Jorge Luis Garcia. Thank you for joining us. Let's talk first about what the Hispanic caucus is, its membership and just a little bit of the history of the group.

Jorge Luis Garcia:
Well, the caucus is a coalition of the Latino elected officials in the state legislature who come together for the purpose of discussing pending legislation, advancing the issues of the community, whatever they may be, whether they be in education, in the business industry, and unfortunately, for the last two years, we have been stuck in immigration issues.

Jose Cardenas:
In the membership of the caucus is not all Latinos, I understand it.

Jorge Luis Garcia:
That's right. Right now, we have I guess it's by historical issues that folks from the Native American community are invited to join us. And we have two folks who are -- one who is married to a Latina and one who was married to a Latino.

Jose Cardenas:
And your position in the caucus?

Jorge Luis Garcia:
I am the chairman for the second year. I am the co-chair last year and the chairman for this year.

Jose Cardenas:
Of the entire caucus, both the senate and the house?

Jorge Luis Garcia:
And the house. And we alternate the house members will elect -- the house and the senate elect chairman and a co-chairman. So we alternate the first year is just the house, the first year of the session, we have one and two-year sessions. The first year the chairman happens to be the house member. And the second year, it is the senate member.

Jose Cardenas:
Richard, the reason, in part, for discussing this subject now is an article that appeared recently in the Arizona Republic written by one of your colleagues. Can you summarize for our viewers some of the salient points of the article?

Richard de Uriarte:
I think Arizona Republic Writer Yvonne Winget wrote a story where she cataloged a number of criticisms that while the caucus is numerous, more numerous as you said, and contrasted the Latino growing influence in demographic, population, economy, culture, all this in Arizona, while we have massive influx of new populations, immigrant as well, the legislature, the lawmakers individually seem far less influential, far less high profile, far less clout heavy as we used to call it, than even some of the predecessors back in the 1970's, 1980's, when I covered the legislature, and you had figures like, and personalities, Alfredo Gutierrez, Ronnie Lopez was in the governor's office, Ed Pastor was in the county board of supervisors before going to congress. And these others paved the way. And so rightly or wrongly the current crop, in a different political era, were compared. And I think that one of the problems that the crept membership has is they are in a different time, a time when the two parties don't co-exist neatly and they don't join across the aisles.

Jose Cardenas:
And it has an impact on the clout of the caucus.

Richard de Uriarte:
Yeah. You know, when Alfred doe Gutierrez was the senate minority or majority leader his best friends were in the other caucus, Burton Barr was a republican and so were the president of the senate. They were two allies. They would socialize with them. They tried to accomplish good. It was also a time when Bruce Babbitt, a democrat, was governor. Now things have been different for a while. We have had republican governors, we have had a, the politics are much more partisan and bitter. Any republican that reaches across to help a democratic proposal or help a democratic governor may get spanked in the republican primaries. That -- if you don't have the numbers, you can't win at the legislature.

Jose Cardenas:
Senator Garcia, what was the caucus's response? Some of it was captured in the article and some of the things that Richard was just talking about were mentioned by individual members of the caucus. But generally, what's your reaction to the article and how fair the criticisms were?

Jorge Luis Garcia:
Well, you know, from my perspective, the criticisms and you can only grow from it. So that's the way I look at the criticisms even in my own personal life. If someone thinks we can do a better job there's plenty of room for us to grow. But the reality is that, you know, as Richard was saying, you know, because we are democrats, all of us are democrats, there's not one republican Latino in the legislature, we're not going to get our message heard. And even if there was a Latino in the legislature, I think the other side would drown him out.

Jose Cardenas:
Well, though, in years past, Richard, with the exception I think of a short two-year period when the democrats were in the majority and Alfred doe was the senate majority leader, that was always the case as well, the democrats were in the minority and yet they did seem to have much greater impact and people talked about Alfred's store when you were, where you went to talk about the kinds of things you wanted, and you made your deals.

Richard de Uriarte:
Yeah. Again, I think its history. Back then, there were no term limits. Even when you think about republicans of great influence and power, these were men and women who had long terms. Carl Hayden, Barry Goldwater, John Rhodes, Burton Barr, Stan Turley, Harold Giff. They spent 20 years at legislature. It was a part-time job for them and so did the lawmakers that were Latino. So now, with term limits, you could say that who knows Speaker Jim Myers? Who knows who the current -- who the next senate president will be? It's Tim Bee or probably will be Tim Bee but not a household name.

Jose Cardenas:
Senator Garcia, let's talk about the specific criticisms in the article and your reaction. One is that the caucus is very loosely organized. There are no rules about how utes going to operate. What do you say to that?

Jorge Luis Garcia:
That's true and that's the way it's been. We are -- we are this past year been focusing on trying to establish some eligibility rules and focus rules.

Jose Cardenas:
What pay way would that make the caucus more effective?

Jorge Luis Garcia:
It probably wouldn't make it any or effective. Just give it more structure so that the next writer won't say criticize that as a criticism.

Jose Cardenas:
Well, another perhaps more substantive criticism was that the members of the caucus seemed far too focused on issues such as immigration, and that they don't have the influence they might otherwise have because they are not as conversant with other issues such as education, healthcare and so forth. What do you say to that?

Jorge Luis Garcia:
I say that's bunk. We have a number of our -- the members who have vast ranges of experiences in all those areas. Fortunately, in the because it is election year, and the wedge issue, the wedge issue for this election is immigration and that is the one that the republican folks have decided to focus on and that has been the majority of the focus for the last two years. And we have to respond because it is our community.

Jose Cardenas:
Now, what would you describe as accomplishments by the caucus? Let's say in the last four years that you have been in the senate.

Jorge Luis Garcia:
Well, one of the accomplishments that we had that is -- wasn't -- didn't come to fruition but when the governor came out last -- early January with her state of the state, militarization of the border, ok, and she knows it and we were extremely upset about that. And towards the end of the session, we got her to accept the fact that the militarization of the border has to include some healthy community infrastructure for those border communities. You saw the border mayors come to the capitol. I think you started to see the end of May, early part of June and they had this confrontation with speaker wires but these were issues we were focused. Yeah, we may disagree on the fact that we need to militarize the border but there are issues that affect the border in terms of infrastructure, economic development, that are going to affect those communities. Ok. And they are going to improve those communities, the livelihoods of those communities. So in other words, if money is going to be thrown in that area we want some of that money to be used for positive community enhancement. And she put on it the table. Unfortunately, it didn't come out in the end and that to us was a big success.

Jose Cardenas:
And, Richard, the senator was talking about economic development. And there are some observers who say that as a practical matter, the Hispanic caucus and democrats in general do have significant influence at the legislature because, on some of the major issues of importance to the business community, for example, that's where the votes have come. Because the republicans haven't been able to get it from their own caucus.

Richard de Uriarte:
I think that that's largely true. That in the past four years, despite a poor economy for, to start out with, a number of major initiative, whether it's education or Civic Center for the Phoenix, or biomedical science, and those kinds of initiatives, have been adopted in years where, by the rhetoric, you wouldn't have thought we could have accomplished them. And that, the coalition that accomplished that at the legislature was the governor pushing a group of moderate republicans and leadership. You can't get accomplished without the republican leadership but also the democratic vote, the democratic caucus members including Latinos were part of that coalition that has been effectively governing Arizona for the past two years. And I mean effectively meaning getting things accomplished whether the programs work or not is for brighter minds than mine. The other element is, if you are a democrat, you are not going to have your name attached to a bill that and be there at the side. But through knowledge and hard work, you can have influence. Knowledge is power. And by, you know, I look forward to the day when some of this vitriole and controversy has receded a bit where the best ideas can emerge and more cooperation can occur.

Jose Cardenas:
Richard, as we have noted before, despite your youthful appearance, you were there in what's sometimes referred to as the golden age of Hispanic influence in the legislature. How would you rate the current Hispanic caucus on issues other than immigration?

Richard de Uriarte:
Well, I think that's almost the problem. As senator Garcia was saying, immigration has so overwhelmed -- I have never seen it in my career. And that dates back to 1971. Where some issue has just kept growing and growing and growing in importance or if not importance, in spotlight. I think that there is a loss when legislators leave and this time pressure of term limits, I think is a bad thing. That legislators don't get a chance to, unless they keep hopping back and forth or hopping in where they have, senator Garcia has, 10, 12 years of experience of knowing agencies well, knowing programs, having some institutional memory. Those are important. And that you can say the same thing for the entire coalition of republicans and democrats that there's not going to be many bus and statues built of these people and it's not because they are not gifted or talent the or have potential, they are never going to have much of a chance because they are going to have to go out to be a lobbyist, I guess.

Jose Cardenas:
And Senator, we talked before about the fact that perhaps one area of influence that the Hispanic caucus does have is in dealing with bureaucracies and bringing issues to the forefront. Can you elaborate?

Jorge Luis Garcia:
The one issue that I point out is the, you know, the community folks, business community folks, the Latino community folks came and asked for assistance in the questioning the state to fund a disparity study for contracting for disadvantaged business enterprises. Minority and women and minority businesses. And you know, it was going to take an appropriation of at least half a million dollars. In addition to the federal funds, that there would be matching so that the state can complete a complete disparity study.

Jose Cardenas:
And that's an area where the caucus had influence?

Jorge Luis Garcia:
Definitely. Approaching the governor, the governor's staff about the importance of it. Along with the constituents because they had approached the governor before. And they had called us to say, hey, make sure that you remind the governor of it and that's just the way it works. That's the way the lobbying works. There's a offer maze that needs to be closed.

Jose Cardenas:
I am being reminded we are out of time and I am sorry for that but thank you for joining us, Senator Garcia, Richard de Uriarte on Horizonte tonight.

Jose Cardenas:
Hispanic heritage month starts on September 15, the anniversary of independence for five Latin American countries. Costa Rica , el Salvador , Honduras , Nicaragua and Guatemala . Mexico announced its independence September 16 and Chile on September 18. One way chandler is celebrating the month is by a photo exhibit portraying all the pioneer families of Chandler . Joining me to discuss the exhibit is Jean Reynolds, Coordinator of Services for the city. Thank you for joining us on Horizonte. Tell us a little bit about the history of Chandler and its Hispanic population.

Jean Reynolds:
Well, Chandler was founded in 1912 by a gentleman named Dr. A.J. Chandler. The interesting thing is he started out with kind of a big ranch and really the Latino population kind of started at the same time as when he began that ranch because a lot of these families that we featured in the exhibits have talked about how their grandparents came in and worked on his ranch and helped raise the ostriches and do farming and later on helped to build the San Marcos Hotel which was also built in 1912.

Jose Cardenas:
And the ranch was famous for its ostrich farming or growing in a fashion and cotton as well?

Jean Reynolds:
Uh-huh.

Jose Cardenas:
So the exhibit, what's the idea behind it? What's its purpose?

Jean Reynolds:
The purpose is really to celebrate the Hispanic heritage in Chandler . And the kind of honor those families that have been in Chandler as long as other Anglo families there. And it's really just a nice way to kind of talk about the contributions of the Hispanic community to Chandler .

Jose Cardenas:
And how is that done? You have photos, as I understand. Is there some kind of additional information that's presented in the exhibition?

Jean Reynolds:
Uh-huh. Yeah. What we do is take the family photographs. We select the best ones and then we blow those photographs up to museum quality and display them and then we do little biography summaries of the families.

Jose Cardenas:
I understand it this is not the first year that this has been done. What's history of the project?

Jean Reynolds:
The project actually originated in 2002 and it was kind of started because they had a photograph in the exhibit called "When Cotton was King" that looked at the African American community in channeled. Those photographers that did that exhibit talked with then councilman Phil Westbrook and he came up with the idea of, well, why don't we do something for the Hispanic community that's part of his community. And do something every year as part of Hispanic heritage month. And human relations commission got on board and kind of started that. And then they had their very first exhibit in 2003.

Jose Cardenas:
As I understand, councilman himself is friend miles an hour and Mexican American dissent.

Jean Reynolds:
Right.

Jose Cardenas:
How do you choose the families whose pictures are going to be in the exhibition?

Jean Reynolds:
That's kind of fun part. You put the call out to the community through the newspaper. And also people are coming for the exhibits, they are suggesting names us to and then we go out and we talk to people. Kind of look at their history, and look at what kind of photographs they have. And then basically kind of pull from that group and we tend to highlight about eight to 10 families per year.

Jose Cardenas:
Now, we have some stills from the exhibition that we want to show and talk a little bit about three of the families that were chosen. Then we have another picture. This first one I understand it is the de Rosearte family.

Jean Reynolds:
The Rosearte family came to Arizona in the 1920's and started out in Mesa but then Maria and Severiano were married in the 1930's and they moved to Chandler .

Jose Cardenas:
And the Rosearte family includes some rather prominent members of the community now still in Chandler , Sev Rosearte and his sister Lucia who is a long time member of the community in broadcasting for a number of years. They were there back in originally from Mesa , as I understand it and then moved to Chandler . We have got another picture of, I understand the Ortiz family that we are going to put up on the screen. Their back ground.

Jean Reynolds:
Ok. The Ortiz family that there's the father comes from the Tempe area but the mother actually originated in the Goodyear area. And this is kind of an interesting little piece of history. Goodyear originally started south of Chandler and what's now called the Ocotillo area, the Goodyear tire company came out from Iowa and established cotton ranches and one of those areas was south of Chandler. At this time this was 1917, 1918, brought in lots of Mexican immigrants to come out and work the fields and basically be workers there and they had workers' camps surrounding the area. And she was one of those people that came out of that Goodyear area and then she ended up the mother, ended up moving into chandler area with the Oteas family, Ortiz is the married name. They had a farm kind of in the area where the 202 freeway is now near Arizona Avenue .

Jose Cardenas:
As I understand it the intent wasn't just to focus on some of the more prominent Hispanic families in Chandler such as the Seranos, long time family with significant influence in the community, even to this day but more everyday people.

Jean Reynolds:
Sure.

Jose Cardenas:
Why was that?

Jean Reynolds:
Well, I think that's the way you should do history. And I think that history is really about, it's about prominent people and politicians many like we had a former mayor who is family went back to 1912 that we featured but we wanted to talk about those every day people that came into Chandler and sort of made Chandler when it was. Came in and built the hotel and they worked the fields. And did farming and contributed as much as anybody else to kind of the establishment and growth of Chandler .

Jose Cardenas:
The next picture we have that we are going to show our audience is not of a family but it's kind of an aspect of life in the Hispanic community. What can you tell us about this one?

Jean Reynolds:
This is kind of a neat picture. This is from the 1980's, probably, and this was the Guadalupe Inn in high town in West Chandler and this is something the community came together to do. There was a woman who made a promise in the 1970's, while her sons were in the military, that if they came back safe from the military she would hold a Guadalupan every year and they had a connection to the Guadalupe and they brought dancers over and had a big procession that went throughout the neighborhood and a big feast after that. It was very important community event.

Jose Cardenas:
And the event is named after the reference is to our lady of Guadalupe, the patron saint of Mexico . We have another one, the last of the stills we are going to show our audience here of the Ortiz family. What can you tell us about this?

Jean Reynolds:
The Ortiz family are also from the high town area as well. The gentleman there, the groom, the -- sorry about that -- the folks that are getting married there originally from Mexico . The woman who is in the bridal gown, she is from the Ortega family and the Ortegas were one of the first families to settle in high town in the 1920's.

Jose Cardenas:
We have about 30 seconds left. As I understand it one of the things you want to do with this exhibit is get people in to look at some of the pictures that don't have families associated with them but what can you tell us about that?

Jean Reynolds:
Basically, some of the photographs that we have this year were featuring from the chandler museum collection and they are photographs have not been identified. So we are hoping people from the community will come in and take a look at those and maybe recognize some. Faces they will be able to identify some of those photos.

Jose Cardenas:
Let's hope that happens. Jean Reynolds, thank you for joining us on Horizonte.

Jean Reynolds:
Thank you.

Jose Cardenas:
The Chandler Hispanic Heritage Photo Exhibit will be on display from September 15 until October 13 at the vision gallery located at 80 s. San Marcos Place in Chandler . If you would like a transcript of tonight's show or to learn about future topics please log on to our website at www.azpbs.org and click on Horizonte. That's our show for tonight. We hope you will join us next Thursday. I'm Jose Cárdenas and for all of us here at Horizonte, have a good evening.
In this segment:
Richard de Uriarte: Editorial Writer, Arizona Republic;
SPOTLIGHT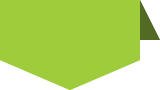 STAY in touch
with
azpbs.
org
!
Subscribe to Arizona PBS Newsletters: