HORIZONTE analyzes Governor Napolitano's State of the State address, her budget plan, the inaugurations of President Obama and Governor Brewer and more with Alfredo Gutierrez, former state legislator, political consultant for Tequida and Gutierrez and founder/editor of La Frontera Times, and Jaime Molera, political consultant with the Molera Alvarez Group.
Transcript:
Jose Cárdenas
>> good evening, I'm Jose Cárdenas. the nation watches the historic inauguration of the first African American president of the united states. also the Arizona state legislature prepares to tackle tough budget cuts. how will a new governor impact the future of our state? all straight ahead on "horizonte."

Jose Cárdenas
>> thank you for joining us and welcome to "horizonte." this week, the nation watched as the first African American took the historic oath to become the 44th president of the united states. Barack Obama continued his message of change, inspiring millions across the country. joining me to talk about this moment in history and the challenges he faces are Jaime Molera political consultant with the Molera group, and Alfredo Gutierrez, a former state legislator, a political consultant and founder/editor of "la frontera times," a newspaper. Gentleman thank you for joining us on "horizonte." you've been here before pre-election and we had interesting discussions and we talked about the historic oath that president Obama took. perhaps more historic than people had planned with the little flub by chief justice Roberts. but more seriously Jaime -- what did you see?

Jaime Molera
>> well it was certainly a speech where he wanted to lay out his blue print for the next four years. He came out very strong and talked about the problems the united states is facing and I think he saw this almost as an F.D.R.-esque moment where he describes America's challenges in very strong terms it was interesting to see when they cut to Bush's reactions a lot of times as Obama was speaking because Obama wasn't pulling any punches and noticed the issues the United States was facing and talked about what the United States needed to do and the big programs that he's going to implement as president. he talked about the United States moving away from the Bush doctrine and foreign policy to be more inclusive I think in getting the countries involved in settling differences rather than the unilateral approaches. that was -- I think that's what he was indicating that the United States was going to be seeing over the next four years, what he was going to do with his cabinet.

Jose Cárdenas
>> Alfredo a lot of people have commented that the speech didn't measure up in terms of the soaring redirect and the tone. what was your reaction to it?

Alfredo Gutierrez
>> I think the speech, accurately, did not take flight. it was a speech that flew low to the ground and full of detail, it was a speech that was almost solemn. it began with a phrase, "we are a nation at war." it's pretty hard to fly high from there. it was low to the ground and didn't take those soaring rhetorical flourishes that people anticipated.

Jose Cárdenas
>> you think that was appropriate?

Alfredo Gutierrez
>> I think it was appropriate, it would have been inappropriate to do the kind of soaring rhetoric that he can do so well. none of us doubt that. at this moment. I mean, he was preparing a nation for things that are going to be worse than they are. he was explaining how we got here and I think he was explaining to a world that a nation at this tenuous moment, this nation at this tenuous moment is not one to be taken advantage of. So it was a tough speech externally. it has been followed up with Guantanamo, some action that he promised during the campaign. but the speech, liberals and antiwar folks, very happy. it was strong on foreign policy and on the economy. it was a speech that could have been written for any number of conservatives. on the other hand, it was a speech that reached out, there were moments where he very explicitly reached out to the Muslim community. where he reached out to those struggling and in poverty. so there were some very touching moments. Some strong moments. there were some real bridges in that speech. but this wasn't a speech that soared.

Jose Cárdenas
>> and among the people he reached out to were his colleagues across the aisle. but George Bush did the same thing in his first inaugural speech, he said he was a uniter, not a divider. He pointed to his record in Texas as proof of that. Obama gave the same message. is there any reason to believe he'll be any more successful or different from George Bush in this regard?

Jaime Molera
>> Its difficult and this day of age I think presidents, even Bill Clinton had a difficult time building coalitions across the aisle. it's something that Americans want to see happen. I think president Obama did a smart thing. the night before he took the inaugural he had a dinner where he praised Colin Powell, Joe Biden and also John McCain his opponent in the election. where he talked about how these individuals served the country and he's been aggressive in trying to show that he's willing to bring in the Republican leadership in listening to them and I think a lot of it is because Americans want to see that, or at least the attempt to have that happen. now, Washington, as we all know politics is a blood sport. it will be interesting to see how long the honeymoon lasts, how long he'll be treated across the aisle, how long his democratic allies that controlled the congress are able to say, we're going to include Republicans in a lot of these decisions. that's going to be his difficulty because the Democrats want to come out and obliterate a lot of the Bush achievements or a lot of the Bush efforts and economic policies and foreign policies, and so at some point, there's going to be that tension. and it's interesting because a lot of times folks think that's a bad thing, but I tend to think that's what democracy is all about. the Americans should have those two different types of opinions and fight it out. But it will be interesting to see how long that lasts, and I think for Washington, it may not last very long.

Jose Cárdenas
>> Well and Alfredo one of the groups that may not give president Obama that honeymoon period are his own supporters. there seems to be an impatience among the American people for a fix because the country seems in such desperate straits.

Alfredo Gutierrez
>> absolutely, I think that's what the speech was about. I would challenge that this was similar to a Bush speech. George Bush was lying, we now know that when he talked about dividing the country. Dick Chaney was preparing for war, and we now have enough evidence to know that it simply wasn't true, the rhetoric was simply part of a political make believe fiction that's been so acceptable. what Obama is talking about -- there's a real question about in fact whether he can achieve it. but it isn't the same rhetoric. it isn't Bill Clinton triangulating and sort of playing one side against the other. it isn't George Bush's flat lies to the American public, weapons of mass destruction or whatever else. It's an entirely new road and it is a road based on pragmatism. those who are ideologically calcified, and those would be democrats as well as republicans, are going to find it very difficult to do because people have been trained, politicians have been trained by a party system that insists on a certain mantras. Republicans don't follow their mantras. Democrats have mantras toThose have to be given up in the approach that president Obama has taken. I don't know that he'll succeed. I certainly hope he succeeds, but we'll see.

Jose Cárdenas
>> some of those calcified democrats, as you referred to them, and others, are pushing for investigations. you touched on the question of president, bush's conduct in his administration. good idea or bad idea for President Obama to--

Alfredo Gutierrez
>> It's an inevitable idea, it's going to happen. the fact of the matter is that ifpeople broke the law. Dick Cheney broke the law. the president of the united states broke the law. those who surround them broke the law. sooner or later, the law is going to catch up to them. and it has to.

Jose Cárdenas
>>well President Obama seems reluctant to get into that?

Alfredo Gutierrez
>> of course, and he should be. but the fact of the matter is we as a people cannot be reluctant. we had willful and knowing violations of the constitution and we can establish that that happened and we cannot ignore that. to set that precedent is to allow others in the future to simply do what has occurred in this instance. so it's inevitable that they will be investigated. it's inevitable that if those investigations show sufficient weight of evidence, that we will proceed, as a country, against these folks. and I think we should, by the way. I mean, I -- I don't have any question about that. I understand the reluctance of the Obama administration. if I were trying to reach out, if I were trying to create a trillion dollar package in this instance bring the troops home, this is the last moment to begin that, but the process of justice in America is and must be inevitable. that's -- that constitution is sacred scripture. there are well written documents in other countries that are well written that have lofty words but they're meaningless. in America what makes us different is that they're not meaningless. This is sacred scripture, and it will be followed.

Jose Cárdenas
>> Jaime, good idea?

Jaime Molera
>> no, because if you go after individuals that Alfredo just mentioned then I think our current secretary of state would be on that list. she saw the same intelligence information. John Kerrey saw the same intelligence information, Ted Kennedy saw the same intelligence information and they voted to go to war. but if you want to point fingers, then say the international community failed. and that extends to a number of countries, not just the united states. if you want to say the united states' C.I.A. didn't do what they were supposed to do, absolutely. I think a lot of conservatives would say absolutely there was a major failure in our intelligence and how we prepared and how we gathered the information to go to war, but to say okay now we're going to have a war crimes tribunal that I've heard and some of these discussions that have been had, it makes no sense and it will get us nothing except it might make a lot of democrats feel good about going after George W. Bush, who they just abhor. And I think that Obama--



Jose Cárdenas
>> this is a big topic, one we're going to talk about in the future. but we've got to come closer to home in the time we have remaining. we have a clip of now former governor Napolitano talking about her budget. and we want to play it right now.

Janet Napolitano
>> today's short-term budget decisions must not harm the long-term future of Arizona's children. if this legislature cuts classroom spending, the people of Arizona will recognize such a cute for what it is, not a budget necessity, but a willful and unwise choice.

Jose Cárdenas
>> Alfredo the Republican leadership said that speech, her budget was irrelevant. your thoughts?

Alfredo Gutierrez
>> Well her budget may be irrelevant and that's probably relevant -- she's now irrelevant to the legislature. on the other hand, we have some realities here. The reality is that democrats and republicans, Janet Napolitano and the republican leadership ignored this economic crisis. this didn't just drop out of the sky. all of us who follow the economics of the state knew it was coming. And we knew it was coming in August, September, October and November and December, and no steps were made to correct the situation. so now you have a circumstance where you have to cut about $1.2 billion out of a $9.9 billion budget and do so --

Jose Cárdenas
>> that's for this fiscal year?

Alfredo Gutierrez
>> this fiscal year, and do it in one quarter and because whatever you pass -- let's assume you pass it tomorrow, you know, the machinery of government will actually make that cut to give you your notice you're gone, takes awhile. it takes 30 days, 60 days, 90 days. the machinery of government to close this building, if that's the decision, and it may well be, takes moments. none of that was thought through. that was a wonderful speech and those are wonderful speeches that the republicans are making, but it's their negligence that have placed us in this circumstance. we have to cut and -- there's no question about it, but there's decisions here. and they're important decisions and the people in the east valley might well prefer a tax on certain items rather than the closing of the east campus of Arizona State University. the people of the west valley might well prefer a certain tax to the closing of the west campus. all of us might prefer a tax rather than 50 or 45 youngsters in the classroom or shortening the school year by 4 or 5 days. and those are all options that are being considered at this moment because a economic reality, certainly, but a mismanaged one.

Jose Cárdenas
>> Well Jaime all of the examples that Alfredo just gave touch upon education, which was the point, at least from the clip from governor Napolitano. is that going to be the key to getting legislature or at least the leadership to back off from some of the proposals that would have a draconian impact on education?




Jaime Molera
>> Well I think you already see a little bit of backing off where you have leadership particular in the house that are saying understand these options that are prepared were the chairman's option they weren't leadership options

Jose Cárdenas
>> they're referring to senator Pearce and --

Jaime Molera
>> senator Pearce and Kavanagh. the appropriations chairman in the house. And that is significant just that statement, because it tells vested interests, other legislators, leadership does not want to go to those certain extremes. they understand there has to be significant reductions. I think there isn't a person in the legislature or that orbits the legislature that realize there are going to be significant cuts in all areas.

Jose Cárdenas
>> was it a mistake to put out such a draconian budget proposal?

Jaime Molera
>> there's a lot of approaches to that there are a lot of folks from the old school who say sometimes you have to go ugly early to get people's attention. And say this is actually the worst that it can actually get.

Jose Cárdenas
>> that usually describes a Suns basketball game. we do have a clip we want to run with the republican leadership talking about this.

Kirk Adams
>> you could argue that her budgets over the last few years have been all about the short term and not about the long term. they've been about balancing on paper but not taking care of the structural deficit and it's finally turned into a real cash deficit. we labor under a not only a structural deficit but a real time cash deficit without enough money to pay our own bills.

Jose Cárdenas
>> Jaime is that a fair criticism?

Jaime Molera
>> I think it is. both sides of the aisle are saying that. But to speaker Adams point, he has said what we do now is start moving forward is craft a budget that will have cuts and reductions and things that are painful for the next two years, or you craft a budget that can be so detrimental to the state for the next decade and that's what we have to avoid. and we have folks saying we don't care if it's detrimental, we believe the government needs to cut the budget regardless. but I think you have a lot of legislators on both sides of aisle and a lot of republicans saying we have to make reductions, let's do it in a way as much as possible that protects the things that are driving the economic engine of the state. the universities, being first and foremost. k-12 education. we don't want a situation where you have tens of thousands of kids under kidscare getting thrown off the insurance rolls. those are the tough decisions that are facing right now. I believe at the end of the day there will be a lot of compromise and give and take and there might be what they call gimmicks in order to cash flow monies from the fiscal year '10 to fiscal year '09 so that you don't have to make these kinds of draconian cuts now. But I think that's the part of the budgeting, budgeting is the art of driving policy. here we have a situation where we can either make these kinds of reductions that would decimate certain areas or legislators can sit down and do the hard work -- how can we make the reductions in some areas but at the same time protect the core of what the government needs to do? and I think there's enough rational folks that can make that happen.

Jose Cárdenas
>> Alfredo, Kirk Adams is relatively new to the legislature and his post and certainly brand new to his post. did he make a mistake here in letting the chairman of the appropriations committee get out ahead of the rest of the legislature?

Alfredo Gutierrez
>> I don't know if he smokes dope, but boy I mean to talk about doing structural budgets, etc. --

Jose Cárdenas
>> I want to make sure there's no allegation with that

Alfredo Gutierrez
>> no allegation. it's a -- I mean, wow, it is nonsense. the reality is simple. this isn't very difficult. you have a budget, $9.9 billion. you're short $1.6 billion. there's two things to do here. very simple. cut or you bring new sources of revenue. new sources of revenue, relatively simple things of increase fees, increase taxes and you borrow. kicking this budget forward, the gimmicks we've used in the past are done. Napolitano did those. those are your three sources. if you walk into the room and say, ok, we're not going to increase revenues, not going to increase taxes or fees and not going to borrow, if you do that, then you're only left with the inevitable cuts. the only question then becomes is who do you cut? and there's simple math here. the sources of state funding that you can get this kind of money, is primarily two areas. public safety, that is, the prisons and cops. you can do massive and dramatic cuts because that's all state funding. or education. the issue of the social services, social services in this day and age are matched with the federal government. so food stamps, there's a percentage of state match but the substantial portion comes from the federal government. Access title 19, there's a state match. you can cut that to save the state match but the amounts you're saving are relatively small. if you want to save at the levels that we're talking about, $1.6 billion and not increase revenues, we're not closing any prisons. No one at the state legislature is talking about letting prisoners out early. what they're talking about is closing the school year early. which means, by the way, firing teachers. what they're talking about is having a different mix in the classroom that's allowed. you can only do those things that aren't in the formulas. formulas are statutory they have to be implemented in the futre so that in the immediate sense -- that may help you for next year, but this year's budget, you can't change the statutory formula and have an impact. you have to cut from the actual revenue that's going out the door. universities, if you're not going to close prisons, if you're not going to deal with the public safety issues, are wonderful places to get the money, as is the k-12 system. and in say were cutting the department of transportation, it doesn't matter. those are dedicated. they're statutory. federal money. that isn't going to impact the budget. closing a classroom will. closing A.S.U. west will, that will save you millions and millions of dollars. Closing A.S.U. downtown, will save you money. And so the buildings stay empty for a year, that's certainly less costly than staffing and having people working there, etc. but remember, one of the consequences of doing what I'm talking about is the unemployment of thousands of people. who then become a charge to the state in one fashion or another.

Jose Cárdenas
>> exacerbating the problem.

Alfredo Gutierrez
>> Exactly and they aren't paying taxes. and if they're not, the problem projects itself worse into the coming year.

Jose Cárdenas
>> we have a clip of the democratic leadership response.

David Lujan
>> in terms of what democrats want, we believe that we, as we go through these difficult times, we have to make cuts in a strategic fashion and I think that starts with making sure we're protecting education as much as possible because when we do come out of these difficult times and we will, education is what is going to keep us strong for the future. we need to make sure we're maintaining the investments we've made over the years in education and healthcare and I think those are going to be our priorities.

Jose Cárdenas
>> Jaime, the university leadership says this will turn Arizona into a third world country if we have cuts of this kind in the education system. Is that over stated?

Jaime Molera
>> No, it's significant. the level of cuts would basically be beyond the level -- closing an entire university in Arizona. that's the level that's being proposed. but where I would differ a little bit for the assessment of this it, it goes back to that subtle point, that nuance that leadership is backing away from. this was the appropriations chairperson's options on how we're going to move forward. and the leadership is now saying and as part of those options, said, no fiscal accounting tools they may use.

Jaime Molera
>> no debt. all of these no fee increases. they made that groundwork and part of their principles in crafting the budget they presented. because you have the level of cuts being proposed and because it might go to the core of what we're doing in the university system and how it would impact an N.A.U. being able to serve Maricopa county. And U of A and ASU being able to continue the research activities or the medical school that is flourishing in downtown Phoenix. if that were to happen, a lot of folks would say that's counterproductive because those are the economic engines that Arizona needs to get us off the sole reliance that got us into mess in the first place. so now you have a backlash, you're having the rank and file legislators starting to say --

Jose Cárdenas
>> we're going to have to end it on that note. I'm sure we are going to be talking about this a lot in upcoming shows. thanks for joining us tonight. and that's our show for tonight. I'm Jose Cárdenas. for all of us at "horizonte," have a good evening.

In this segment:
Jaime Molera:political consultant,Molera group;Alfredo Gutierrez:former state legislator, political consultant and founder/editor of La Frontera Times newspaper;
SPOTLIGHT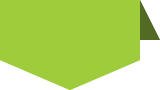 STAY in touch
with
azpbs.
org
!
Subscribe to Arizona PBS Newsletters: