A record company that's preserving a Native American treasure on tonight's Arizona stories.
Transcript:
>> Michael Grant:
Tonight on "Horizon," the importance of ensuring your child is immunized. A visit with the former speaker of the U.S. House of Representatives Newt Gingrich. New research into the mysteries of Arizona's meteor crater. And a record company that's preserving a Native American treasure on tonight's Arizona stories.

>> Michael Grant:
Good evening. I'm Michael Grant. Welcome to "Horizon." Over 90,000 children born in our state every year must be immunized against childhood diseases. By the way this week has been designated national immunization week. Also you may not be aware of a new chickenpox vaccine requirement for preschoolers. Joining me to talk about shots and the reason for them is the nurse manager of the office of community health nursing for the Maricopa County department of public health Machrina Smith. Machrina, thank you for showing up.

>> Machrina Smith:
Thank you for giving me the opportunity to talk about immunizations.

>> Michael Grant:
What are some of the major childhood diseases that parents perhaps need to be most concerned about?

>> Machrina Smith:
Whooping cough or pertussis, meningitis, pneumococcal meningitis. Measles, mumps, rubella, even though we don't see so much of that anymore and, of course, chickenpox.

>> Michael Grant:
There's a new chickenpox requirement for pre-schoolers.

>> Machrina Smith:
Right, there will be a new requirement beginning school year 2005, 2006, in the fall, for entry into preschool, kindergarten, 1st and 7th grades.

>> Michael Grant:
Why is it important -- the group that we're talking about here really is everyone below -- roughly 5 years old, right?

>> Machrina Smith:
Right. That's the group that's most susceptible to childhood diseases and if they contract those childhood diseases are most susceptible to getting serious complications. So we're really targeting, especially during this week, with getting out and getting the word to parents is focusing on getting immunizations to children under 2 when they are most vulnerable.

>> Michael Grant:
What's the penetration rate currently on immunizations?

>> Machrina Smith:
Currently of national studies of Maricopa County we're about 80%. So we have about 10% to go to reach that 90% goal by 2010.

>> Michael Grant:
What are some of the reasons why the penetration rate, if you'll pardon the expression in this context, is not higher than that?

>> Machrina Smith:
I think it's many reasons. Probably number one is we don't see a lot of diseases out in the community anymore. Right now whooping cough or pertussis is on the rise but again it's not epidemic proportions that probably my parents or grandparents saw in the past so if they don't see the diseases, it just doesn't force you to get out and get your children immunized. The second one could be a parents' own fear of immunizations or shots. Today babies receive as many as four shots at one visit, which is sometimes a little scary to parents.

>> Michael Grant:
Are these paced? I'm far enough away from when my kids were that age, and I'm sure it's changed a lot since they were that age, I assume that they are staged, as you move from 6 months to one year to 18 months, that kind of thing?

>> Machrina Smith:
Right. They come in at 2 months, 4 months, 6 months, they can make one to two visits between 12 and 15 months and they are then they're complete until they're two years of age. But the bulk of immunizations are received under two. So the children receive most of their immunizations at those visits.

>> Michael Grant:
And these would be the routine kinds of well baby care visits that normally you would go to the doctor for?

>> Machrina Smith: Correct.

>> Michael Grant:
Of course, unfortunately there's a fair number of people who don't make those well baby care visits, which I assume complicates this issue?

>> Machrina Smith:
For a lot of reasons. The best place still to get your immunizations and your well care is through your pediatrician if you have one. There's a lot of reasons why parents don't get to their pediatrician, transportation may be one, being able to get an appointment, pediatricians are very busy, a lot of parents don't have insurance that actually pays for vaccines. It pays if the child is sick but not for well care or they don't have insurance at all. So there's a lot of different factors on why parents might not get into the doctor to get immunization. Some might come to a public health department.

>> Michael Grant:
Speaking of which, there are some clinics available that parents can take their children to?

>> Machrina Smith:
We actually have five permanent immunization clinic locations that Maricopa County staffs and provides free no appointment necessary walk-in only clinics. We have two that are currently very underutilized - one in the far West Valley, 67th Avenue and Peoria, and one in the Far East Valley at Main and RECKER in Mesa. Both of those clinics are new to us this year and we just don't see the numbers we're expecting for the populations that live out in those communities.

>> Michael Grant:
Is this -- you mentioned you can show up without any kind of appointment. On the other hand, I would assume that you'd maybe want some records, some awareness of what your child has, has not or can that be pieced together on the spot?

>> Machrina Smith:
Always bring an immunization record if you have it, whatever immunization record you have, whether it's something the physician has written down, whether it's immunization record book, whether it's a record book from another state, another country. It doesn't matter. Anything that has an immunization history on is it needed. We never want to give children immunizations they've had in the past. Always bring the record.

>> Michael Grant:
Now, give me the location of the two underutilized clinics again.

>> Machrina Smith:
Sixty-seventh Avenue and Peoria and Main and RECKER, and actually they can find out the times and the exact locations by calling community information and referral.

>> Michael Grant:
And open sort of regular business hours.

>> Machrina Smith:
Currently they're only open two day as week and open until 5:30 in the evenings. Hopefully if we can get the utilization of both these clinics up and running a little bit more we can open them longer.

>>> Michael Grant:
Machrina Smith, thank you very much for the information. Among his many roles, Newt Gingrich is currently a senior fellow with the American Enterprise Institute. The former Speaker of the House of Representatives best known as the architect of the "contract with America" that helped the Republican party gain a majority in the U.S. House for the first time in 40 years. That was in 1994. The following year he was elected Speaker and in 1999 resigned amid an ethics scandal. He has long been interested in the transformation of healthcare and participated in the recent ASU healthcare symposium at The Biltmore. That's where producer Larry Lemmons talked with him.

>> Larry Lemmons:
I would like to take you back to the early '90s, the "contract with America." How would you describe the current state of affairs and how is it different from the vision of government that you had back then?

>> Newt Gingrich:
Well, I think we lost the momentum for dramatically changing government. When we came in in '94 we were committed to balancing the budget, to cutting taxes, to reforming welfare, to rethinking health. We had a Medicare task force that I chaired. And I think we made some significant progress up through '97 and then frankly the Lewinsky scandal sort of stopped thinking and it got to be very hard to move forward with big ideas. The president is trying with Social Security. But you don't see today the level of ferment and the level of focus on change we ought to have in our federal government.

>> Larry Lemmons:
You mentioned balancing the budget and limited government. We have a very huge government at the moment. And we certainly haven't balanced the budget.

>> Newt Gingrich:
No, and I think as a conservative you have to be very concerned about it. If a liberal had created the Transportation Safety Administration with $6 billion a year, we would be screaming. If a liberal had $60 billion a year in the federal Department of Education with tons of bureaucracy and red tape and no particular results, we would be screaming. I think as conservatives we have to have standards that we apply that is more than just partisan. It can't just be gee, now that we're governing over the mess, please applaud us. I think frankly the Congress -- Senator Kyl is somebody I work with very closely who is trying very hard. Congressman Shaddegg, who is another policy chair, is trying very hard. But I would have to say overall that institutionally we have a long way to go in Washington to get change back on the agenda.

>> Larry Lemmons:
House majority leader Tom Delay is currently facing questions concerning his ethics. In fact, his supporters have used your name as a verb as the Democrats are out to Gingrich Delay. What is your take on Delay's circumstances and how does it compare to your own?

>>Newt Gingrich:
I don't want to be comparative about the two. I would just say when questions were raised in my case, we cooperated totally, we turned over a million pages of documents. The only mistake that was made was a letter written by my lawyer. On 81 counts we were totally exonerated. The IRS ultimately exonerated us. A federal judge exonerated us. And I agreed to pay the cost of the investigation for the part that the letter had created, which I thought was the responsible thing to do. I do not believe that the Republican Party should be in the business of changing ethics rules to fit the needs of individual politicians. I think majority leader Delay has to meet the same standard as everybody else and that's been my advice pretty publicly and it's not that I'm for or against Tom Delay in this individual case but I think the issue of getting a reformed Congress and having an ethically honest Congress is a very important issue for the country and I don't think the Republican Party can back off it from even if it's at times difficult. I think he's indicated he's going to cooperate. I think all the facts have to come out. And I certainly hope he's exonerated but I think that the facts have to speak and not partisan politics or privilege or power.

>> Larry Lemmons:
There is speculation you're running for president in 2008. Are you considering a run?

>> Newt Gingrich:
Well, I think considering may be too strong a word but certainly being out here in one of the states that has an early primary, I come out here pretty often and give speeches and talk to people. I wrote winning the future outline, the equivalent of 21st century contract with America. I laid out a bunch of very big proposals, including health, immigration, education, science and technology, national security, the role of our creator in defining American liberties, and I'm going to go to New Hampshire this month and to Iowa next month, and it's really to see whether or not there's a market for those ideas, not for Newt Gingrich as a person, but whether or not in fact you could have a platform in 2006 and 2008 that was a genuine reform platform or whether we are now in sort of a conservatism that apologizes for the government we are running rather than change it. I'm hoping we'll find a lot of people who want to continue the kind of changes they had with Ronald Reagan and the kind of changes with the contract of America.

>> Larry Lemmons:
You are in the Valley as part of ASU's transforming healthcare symposium and transforming healthcare was something very important to the former First Lady Hillary Clinton. What do you think needs to happen today in American healthcare?

>> Newt Gingrich:
Well, let me say, first of all, Senator Clinton and I find ourselves working on some these issues to everybody's surprise and congressman Patrick Kennedy and I worked on some health information technology issues. I think that saving lives ought to be a nonpartisan issue. You can argue about the power of government or whether bureaucracy is the right solution. But the core goal, which is to have every American with an electronic health record, to have every American have personal medicine based on their personal DNA requirements, to end cancer as a cause of death by 2015, I was just talking today with the head of the National Cancer Institute, he is absolutely right to be pushing to try to solve it by 2015 for all of us, 10 short years. I think the goals can be very broadly bipartisan, and we created the senator for health transformation specifically in order to explore how we can create a 21st century intelligent health system to give every American the best possible life, the longest possible life at the lowest possible cost.

>> Larry Lemmons:
Is it more market driven?

>> Newt Gingrich:
Yeah, I think it's a combination. I think it's largely more market driven because markets work so much better than bureaucracies. You look at 258,000 choices at Wal-Mart or you go on Travelocity or Ebay and look at the scale of choice you have and then you look at 110,000 pages of Medicare and Medicaid regulations and it sort of helps explain why it's a mess. I think the more we can get you to be in charge of your own life the more we can give you the resources, which means I think that you have a tax credit for the working poor to help them buy health insurance and there President Bush has had a very solid proposal. I am for 100% of the country having health coverage and I think there are ways to do through that tax credits and vouchers and having health savings accounts where you have an opportunity to save money on a tax-free basis and put into it an account that overtime will actually if you take care of yourself will actually could lead to as much as a quarter million dollars in savings just in the health savings account in your working lifetime.

>> Larry Lemmons:
Thank you, sir, for taking time to speak with us.

>> Newt Gingrich:
Thank you. It's great to be with you.

>> Michael Grant:
No one thought there was much more to learn about meteor crater in Northern Arizona. After all, it is one of the most studied impact sites in the world. But producer Pam White says recent findings put the crater in a whole new light.

>> H. Jay Melosh:
This discovery was a surprise. It was one of these fun things that we absolutely didn't anticipate. It was just almost on a whim.

>> Pam White:
U of A regents professor Jay Malash and Gareth Collins of the Imperial College in London just published new findings about meteor crater. Located in Northern Arizona, it was the first to be recognized as an impact crater.

>> H. Jay Melosh:
Most people in science figured that it's been so well studied and looked over by so many people there was really nothing big and new to say about the impact crater.

>> Pam White:
Meteor crater has room enough for 20 football fields. Here are pieces of the iron meteorite found around the rim. Despite all the research that had been done on the site, one mystery remained... why more melted rock hadn't been found.

>> H. Jay Melosh:
We know that the projectile itself, the iron fragment that went into the crater and made the hole, completely melted or vaporized, but what happened to the rock that melted? How come there's not more?

>> Pam White:
Now Dr. Melosh findings can answer that question. The iron meteorite that blasted the area almost 50,000 years ago wasn't half as big or as fast as originally thought.

>> H. Jay Melosh:
As the meteorite begins to enter the atmosphere, it encounters a wall of air that at that speed is almost like hitting a brick wall and even a strong iron projectile starts to break up. As it breaks up, it almost literally explodes because the -- as it begins to come apart, it increases its area, that increases the drag force, which increases the resistance, and then makes it crumble some more, and so it goes through a cascade of breaking up, spreading out into a swarm of fragments that causes a lot of its velocity to be lost just in the atmosphere before it even hits the ground.

>> Pam White:
So half of the space rock fractured into pieces before it hit the ground. The other half, about 65 feet in diameter, hit the surface and exploded on impact with the force of two-and-a-half tons of TNT.

>> H. Jay Melosh:
The velocity might be around 50,000 miles per hour and we're estimating it's probably more like 25 to 30,000 miles an hour. That doesn't seem like a lot, and in fact it's still a very high velocity impact in which the projectile basically explodes, but the lower velocity is important because it allows much less melting. You have to impact rock at about 50,000 miles an hour if you're going to cause a lot of it to melt.

>> Pam White:
The new findings were discovered when Dr. Melosh was fine tuning his web-based impact effects program, an online program for the general public.

>> H. Jay Melosh:
And having gotten it all working and being very happy with it, one afternoon Gareth Collins said, why don't we try meteor crater. It hadn't occurred us to. We got a tremendous shock. We found the impact velocity at meteor crater was much lower than had been anticipated before, and within minutes it also occurred to us, wow, this resolves the controversy about the lack of impact melt at meteor crater.

>> Pam White:
More than any other crater, meteor crater has been studied extensively by scientists all over the world, and there didn't seem to be anything new to learn from it.

>> H. Jay Melosh:
And one of the thrills of this discovery that Gareth Collins and I made is there is something new to say about meteor crater.

>> Michael Grant:
Considering that the music business has consolidated its self into a lot of large companies, it's refreshing to hear about a different approach, Canyon Records started out as a mom and pop operation. It offered Native Americans a chance to record their music. Paul Atkinson and Richard Torruellas show us how the Phoenix-based company earned a reputation that's still going strong more than five decades after it began.

>> R. Carlos Nakai:
Here we go.

>> Paul Atkinson:
Carlos Nakai was an unemployed schoolteacher when he recorded some songs on tape. He had to beg the Heard museum to let him sell cassettes during an Indian art show. Nakai soon got a call from canyon records.

>> R. Carlos Nakai:
People are saying this man is calling you and he wants to talk to you about your recording. I said, oh, no, I said, obviously I've infringed on somebody's copyright. But it turned out they wanted to market my recording instead.

>> Paul Atkinson:
That recording was released on the Canyon Record label in 1984. Since then, Nakai has become Canyon Records top artist with more than 3 million copies of his music sold, not bad for an out of work teacher who once pleaded with Indian trading posts to sell his music.

>> Carlos Nakai:
I thought, you know, I've been going all over the place trying to find people who would take this on consignment, and most of the trading posts all over the four corners said, no, it's not traditional and you're a Navajo and a Ute and they never played flutes and we don't know if we want it. Now I go back to Gallup and Santa Fe and Albuquerque and Cortez and Durango and they all have my music in their shops.

>> Paul Atkinson:
Canyon Records got its start in 1951, thanks to a Navajo singer named Ed Lee Natay. The Phoenix little theater wanted to use Natay's songs in a play and asked Phoenix film producer to record the singer.

>> Robert Doyle:
After the recording of Natay, Ray was so struck by the beauty of his singing, he thought, why don't we release an album of this music. Ray did not have a record label. He was moved by the artistry of Natay. He later tracked him down, then released an album at the 1951 Arizona State Fair and that was the beginning of Canyon records.

>> Richard Haefer, Ph.D.:
Ray, after he started producing a few records here in the southwest, other Indian peoples would realize that this was happening because he would go to places where there were intertribal gatherings, powwows and things of that nature, Indian fairs, the Gallup Indian fair. Pretty soon, Indian cultures from the northwest, from Canada, the northern plains, the great lakes, people were driving down to Phoenix or seeing him at some kind of a powwow event and saying, "we want to be recorded, too, can you record us?"

>> Paul Atkinson:
By the 1970s, Ray and his wife Mary had put away their film camera and began recording Indian music full time, but not all Native Americans wanted their songs recorded.

>> Robert Doyle:
There were certain tribes that absolutely did not want to record because -- they had justifiable concerns that they would lose control of it. Once it's recorded, it's out of their controlled and they didn't want that. The BOLES would always respect that.

>> Paul Atkinson:
Robert Doyle began working at Canyon Records in the early 1980s while finishing a master's degree at ASU.

>> Robert Doyle:
When I came to work with Ray it was with the understanding that I would be the next generation at Canyon.

>> Robert Doyle:
Trilling these longer notes, even finishing one a flutter tongue here to just kind of -- beginning is okay because it's new but we need a new feel.

>> Carlos Nakai:
Okay.

>> Robert Doyle:
Give it the Nakai magic.

>> Carlos Nakai:
A little more feeling. Okay.

>> Robert Doyle:
Flare, just flare it.

>> Carlos Nakai:
Okay. All right.

>> Paul Atkinson:
Doyle took over Canyon Records when the BOLES retired in 1992. The timing couldn't have been better.

>> Robert Doyle:
'92 was a very critical year for Native American music in general. It was right when general interest in Native American themes was developing, fueled by such things as "Dances with Wolves," and then all the big television specials on Native Americans. People were beginning to turn their attention there.

>> Paul Atkinson:
Doyle made the most of the opportunity by broadening the genre of music recorded by Canyon Records.

>> Robert Doyle:
And that required increasing the quality of our graphics and of our recordings because we were no longer competing against other Native American-oriented labels or small independents, we were competing against the majors. So our product had to be equal to or sometimes superior to theirs to survive in the marketplace.

>> Paul Atkinson:
The commitment to quality hasn't gone unnoticed. Canyon Records artists have received numerous Grammy nominations the past few years. The duo won Canyon Records first Grammy award in 2002.

>> Robert Doyle:
The critical acclaim is most important in terms of affirming the artists, and the importance of something like the Grammies is not so much that it increases our sales, is that it becomes a validation from the greater culture to the Native American culture saying, "you are important in our eyes."

>> Paul Atkinson:
The celebration of Canyon Records' 50th anniversary is not necessarily about the company but its impact on Native Americans and their music.

>> Richard Haefer, Ph.D.:
But as far as in the '50s and '60s, it was a means of validating, if you would, Indian identity in some ways. Someone is producing our sounds. We can buy our sounds. We can hear them. We're real. We're real and we're interested in this music, and other people are interested in the music as well.

>> Paul Atkinson:
The success of Canyon Records extends beyond the number of records sold.

>> Carlos Nakai:
I think working with them and finding that the true heart and soul of what they are as a recording company is not just in mass marketing a popular media at the moment, but to demonstrate to everyone, especially the indigenous tribes, that "you've got to record what remains, you've got to put it down in viable form, because the younger people in the future are going to need this information desperately."

>> Paul Atkinson:
In the 50 years, Canyon Records has put out more than 500 works of music. Some of the songs new, others centuries old.

>> Robert Doyle:
In a way we don't own this music. We're only caretakers up until it goes to some other place. And I think that's what keeps us grounded and what is the basis of our longevity, and hopefully our longevity with the future.

>> Michael Grant:
Every Monday on "Horizon," we feature a new Arizona story. Next Monday we travel to Arizona Falls. In the 19th century Phoenicians gathered there to picnic, socialize and dance near the cool water.

>> Paul Atkinson:
The Gila River Indian Community losing their water and way of life more than a century ago. Now the largest water settlement in U.S. history will bring it back. What does the settlement mean for the Gila River community and why is it important for the Valley's cities and other water users? Find out Tuesday at 7 on "Horizon."

>> Michael Grant:
Thanks very much for joining us on this Monday evening. I'm Michael Grant. Hope you have a great one. Good night.
In this segment:
Machrina Smith:nurse manager, Office of Community Health Nursing, Maricopa County Department of Public Health;
SPOTLIGHT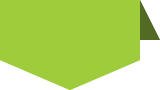 STAY in touch
with
azpbs.
org
!
Subscribe to Arizona PBS Newsletters: