New American City: Artists Look Forward at the ASU Art Museum explores some of the design, culture, and art that distinguishes the Phoenix area from other cities. Youth, astronomical growth, geographic limitations, desert environment and its active arts community are some of the themes exhibited in the work. The exhibition looks at how artists and the art being produced plays an active role in envisioning the city's future, developing areas and revitalizing neighborhoods in the process.
Transcript:
Michael Grant:
Tonight on Horizon, the huge merger between Phelps Dodge and Freeport McMoran may be in danger, as Freeport McMoran could be acquired itself. We'll talk about that. Plus, we wrap up our series on "Taking Charge of your Health," by telling you about preventative measures. That's next, on Horizon.

Announcer:
Horizon is made possible by contributions from the friends of Eight, members of your Arizona PBS Station. Thank you.

Michael Grant:
Good evening and welcome to Horizon. I'm Michael Grant. Arizona Congressman Jim Kolbe has been doing a lot of globetrotting in his final year in office. Kolbe, who is retiring from Congress at the end of the year, has traveled to Italy, Turkey, Poland, Belgium, Spain, England and Canada since June; trips all paid for by private groups. The trips are valued at $40,000. Kolbe's Spokeswoman, Korenna Cline, said all of his travels were cleared by the house ethics panel. But congressional watchdog groups are questioning whether it's appropriate for a congressman to take so many privately paid trips right before leaving office. A judge has issued a ruling against Maricopa County Superintendent Sandra Dowling that could mean the end of the Pappas Schools for the Homeless. The judge rejected a claim that Maricopa County owed Dowling's School District money. That ruling means Dowling will have to negotiate for Pappas students to be transferred to other schools. Pappas schools serve about one-thousand homeless children. Freeport-McMoRan Copper and Gold has offered 25.9 billion dollars to acquire Phoenix based Phelps Dodge, one of the biggest copper producers in the world. However, the deal is highly leveraged, and the Louisiana-based Freeport McMoran is now under threat of a takeover itself. Here to talk about the impact of a possible merger and the latest developments is Jon Talton, a business columnist for the Arizona Republic.

Michael Grant:
Jon, good to see you again.

Jon Talton:
Thanks, Mike. I'm glad to be here.

Michael Grant:
Okay. So the latest development is -- keeping with the thanksgiving theme -- somebody's trying to gobble up Freeport now?

Jon Talton:
Exactly. We hope it doesn't turn the deal into a turkey. The Australian mining concern BHP Big Global Mining Concern, they even have a mine here in Arizona, is said to be sniffing around Freeport. Now, what that means we don't quite know yet. Would they want to acquire Freeport's freestanding, or would they want it with Phelps Dodge, too? There's a big breakup fee involved if Phelps Dodge --

Michael Grant:
Huge breakup fee.

Jon Talton:
I've never heard one that big.

Michael Grant:
$750 million if Phelps Dodge busts the transaction.

Jon Talton:
Right.

Michael Grant:
250 million I think if Freeport busts it.

Jon Talton:
Exactly. So it is -- right now the market is in a kind of wait and see mode. There's a sense that mining industry needs to consolidate. For one thing in the case of copper mines there aren't big new copper mines coming on line to keep up with the demand in China. Copper prices have been sky high. The industry thinks that's going to continue. And this is a boom and bust industry as you well know. So Freeport is banking on buying Phelps Dodge, being the world's largest copper company and continuing to have this high demand for copper. That makes the deal make sense with all the debt they're taking on. If the copper price goes down, if demand fail, then you've got problems potentially.

Michael Grant:
And Jon as you indicate, looking historically, this -- well, all commodities markets are cyclical, but copper has been particularly sensitive and cyclical. They are betting on the foreign markets. So far that's been good for a number of years. But you just wonder -- I mean, how far has China got to go? And you could toss in India and some other markets as well. I guess that's just a touchy feely thing nobody knows the answer to.

Jon Talton:
Nobody knows the answer. China has so much building to do, so much copper wiring to do. But it gives you a sense of how much the world economy, how much America is depending on continued growth in China. Now, if you look at the way developing nations happen, including the United States in the early 20th century, even though they're growing growing growing, they do go through busts. We haven't seen that happen yet in china but you have a shaky banking industry there. Downturns are possible. I don't think you're going to get out of a boom and bust cycle in commodities.

Michael Grant:
Freeport's offer of 25 billion involves about 18 billion in leverage, if I got this right?

Jon Talton:
Correct.

Michael Grant:
That's a ton of debt load.

Jon Talton:
That's a ton of debt load. The only reason that that can make sense is that right now it's pretty cheap to get corporate debt. And so the capital markets, Wall Street looks at that and says, oh, it's okay. Demand keeping rising, interest rates are fairly low. They can pull it off. But all you need to do is go back to the 1980's during the L.V.L. Wave. And once interest rates changed and you had these very highly-leveraged companies including in commodities bad things happened.

Michael Grant:
Now, there is some feeling that even at that price that Phelps Dodge was significantly undervalued mainly because of the very large amount of cash that they've got in the --

Jon Talton:
That's right. They had a very clean balance sheet. They had a lot of cash. It's too bad that automatically puts a company on the market instead of getting them a pat on the back. But once Phelps' deal fell through to acquire the nickel companies, they've pretty much been out there as a beauty contest to see which suitor came along with the best deal and I guess Freeport was the one.

Michael Grant:
It's almost like that placed them on the radar screen big time.

Jon Talton:
Yes.

Michael Grant:
And once that deal fell through, then everybody comes sniffing around.

Jon Talton:
You don't want to fail in a merger. Because then you're suddenly a target.

Michael Grant:
Now, let's go back to B.H. P. And I realize we're speculating here as you already indicated. But let's say B.H.P. considers Phelps Dodge to have been a pretty good buy at that price. Then it could be making the run at Freeport because it's more interested in the ultimate package than it is in Freeport as a stand-alone.

Jon Talton:
Correct. And we just don't know at this point. Are they interested in Freeport that includes its gold assets? And many of these Australian mining companies are very much into gold. Do they want a combined package that includes Phelps Dodge, biggest copper company in the world if the two combine? That would make B.H.P. a major global player. And with their headquarters close to Asian markets now, that brings us to the headquarters question.

Michael Grant:
Right.

Jon Talton:
Would the combined concern be headquartered in Phoenix as what happened with the Freeport deal? That we don't know. That's the diciest thing.

Michael Grant:
How critical is overall Phelps Dodge? Obviously Phoenix doesn't have that many corporate headquarters. How critical is Phelps Dodge presence here in the valley?

Jon Talton:
Well, it helps. Downtown has very few corporate headquarters. And it is in Downtown Phoenix. And even though they're not great corporate stewards like an old Dial Corporation or Valley National Bank, having the CEO live in town matters. Having even a couple of hundred high-end corporate decision-making jobs matters. For one thing, other CEOs might look and say, well, they're headquartered there. Maybe we should be headquartered there. So it helps this economy.

Michael Grant:
Well, and taking a page from another possible takeover, Atlanta, of course, very concerned about the possibility that U.S. Airways might take over Delta. And it's the same sort of thought process going on.

Jon Talton:
Atlanta is a very proud city but it is a global business city. I think Metro Phoenix, Tempe is going to have a very hard time keeping the combined headquarters.

Michael Grant:
Any indication -- you know, you referred to it as B.H.P. sniffing around. I mean, is that a short sniff? Is that --

Jon Talton:
Oh, no, I think it's a --

Michael Grant:
Long drawn breath?

Jon Talton:
I think it's a long draw of that wine glass to see just what's there. The last that I had checked, nothing official had happened. Although we're in a global market place. Things can happen right as we talk. But I think they're doing their due diligence. I have heard that there has been an approach to Freeport. The last I checked it had not been officially proclaimed in the market place.

Michael Grant:
Phelps Dodge seems very committed to this deal.

Jon Talton:
They absolutely do. I think Steve Whistler, the CEO at Phelps Dodge found the merger partner he wanted in Freeport. And considering that breakup price, I think they real. I don't think they just threw this out there to try to put one of the other in play.

Michael Grant:
Okay. Well, you know, a billion here, a billion there. Pretty soon you're talking some real money.

Jon Talton:
Yes, sir, you are.

Michael Grant:
Jon Talton thanks very much for joining us. Happy Thanksgiving.

Jon Talton:
Happy Thanksgiving Michael. Thank you.

Michael Grant:
Tonight, we conclude our series "Taking Charge of Your Health." We look at how prevention is key in helping stave off many life-threatening diseases. In a moment, we'll get into more detail, but first, Mike Sauceda tells us about some basics of preventative health care.

Mike Sauceda:
In 2004, 654,000 people died from heart disease according to the Centers for Disease Control and Prevention. In 2005 the C.D.C. says nearly 73,000 people died from diabetes and in 2004 nearly 23,000 people died because of high blood pressure. Dr. Art Mollen is a Phoenix doctor whose focus is prevention of disease.

Dr. Art Mollen:
Well, the interesting thing is that about 95% of disease entities could actually be prevented if people had lifestyle changes. Those lifestyle changes include diet, exercise and positive mental attitude. If people can change some of those aspects of their life, they can potentially live for 100-years in the absence of many of the diseases of modern civilization knows such as diabetes, such as heart disease, such as high blood pressure and high cholesterol and even cancer.

Mike Sauceda:
Mollen says despite our advanced medical technology people's lifestyles create disease.

Dr. Art Mollen:
No question about it. As technologically advanced as medicine is today there is still a simplistic way to prevent so many of these diseases. As similar million as two plus two equals four. It's pragmatic. But most people don't want to pay the price it takes to prevent these diseases. It's much simpler for them to take a pill, or if they have to have surgical intervention.

Mike Sauceda:
Dr. Mollen has a simple prescription to prevent disease.

Dr. Art Mollen:
I always suggest for people if they want to start an exercise program, first of all they need to have a complete physical examination. Make sure you don't have any underlying heart disease or high blood pressure potential for strokes. Have a stress electric cardiogram to discern if there's any underlying disease. Once you have that test done, have some basic blood tests, make sure there are no anemias or liver enzymes elevated. Determine what your cholesterol is and everything from the get go so we can decide what you need to do. From a basic standpoint, people ought to just start a walking program. If people were to walk one mile a day and they did that every day over the next one year they'd lose 10 to 12 pounds without any dietary changes at all. Minimum one animal protein meal a day. If you decide to have eggs for breakfast that's your animal protein meal. Chicken for lunch that's it or fish for dinner. No more than one animal protein meal a day.

Michael Grant:
Here now with more information on preventing disease is Dr. Art Mollen. You know, you're depressing me with that. Can you like top it off with hot fudge sundae? If you're only doing one animal protein meal a day?

Dr. Art Mollen:
Like Hippocrates said, led medicine be your food let food be your medicine. We've come so far in terms of researching what -- this whole concept of having a low animal protein die set based upon one of the grand prix studies on 600 Chinese done by Beijing University School of Medicine, Cornell University. They combined their attributes and were able to come up with the fact that if people followed a low animal protein diet, they had 1/16th the incident of heart disease, 1/5th of colon cancer - 1/4th of breast cancer -- diabetes which is one of the most common diseases in Americans today.

Michael Grant:
That is because of the fiber, isn't it?

Dr. Art Mollen:
I think fiber is probably the most important part of your diet in terms of preventing disease, particularly with diabetes. So it's fiber, fiber and more fiber when it comes to prevention of diabetes. But it should be mostly the insoluble fiber, the fiber that's not necessarily absorbed. For instance, the broccoli, cauliflower, salads, fruits and vegetables as opposed to some of the grains which also contain fiber as well.

Michael Grant:
Now, are Americans just meat eaters? I mean, a lot of other cultures are not as tied to meat as we are.

Dr. Art Mollen:
I think some of the other cultures, in particular the Asian culture, use a very small amount of meat and mostly vegetables and mostly rice and things like that. So we have a tendency to have that 16-ounce steak and maybe a little bit of rice or potatoes and very few vegetable with it. It but I think when it comes to all the medications that particularly seniors are taking, if you look at seniors who are over the age of 70 they take at least three prescription medications on a regular basis, whether it's to lower their cholesterol, lower their blood pressure. I believe that again if we start to concern ourselves more with exercise and diet long-term we'll be able to reduce the number of medications that we take when we reach 70 or 80. And I think that's the key to prevention and long-term anti- aging as well.

Michael Grant:
No doubt that lifestyle plays just a predominant role in avoiding a lot of diseases, certainly killer diseases, right?

Dr. Art Mollen:
There's no question. Hearts disease remains the number one cause of death in Americans followed by cancer, followed by mantra which is exercise, exercise and exercise. If people follow a regular exercise program they're going to lower the incidence of heart disease and cancer and diabetes as well. People should exercise the first thing in the morning. If they exercise in the morning there's a higher compliance record a year later that they'll still be doing that exercise program. I've done studies on my patients. It shows the people who exercise in the morning, about 75% will comply with an exercise program. The one who exercise at noon about 50%. If they wait until the end of the day only about 25% will actually stick with that exercise program long-term. So incorporate exercise, whatever it is. Walking, jogging, bicycling, swimming. It doesn't really matter. It just has to be something that you actually enjoy and that you're looking forward to.

Michael Grant:
Do we know why the correlation between -- I've been an early-morning exerciser for a long time. But do we know why that correlation exists?

Dr. Art Mollen:
I think first of all there's less things that can come in the way of exercise during the day. The first thing you do you get up in the morning and go out and exercise so it's easy to do. As you go through the day there are many more excuses that can come up that you can't. You're fatigued or stressed out. There are a lot of people who do exercise in the evening and are able to comply with that kind of a program. But for the lion's share, garden variety people who want to exercise I suggest they start exercising in the morning. Don't do it three days a week or four day a week. You need to exercise every day. Thomas Jefferson said you should devote two hours a day of bodily exercise. If you don't want to do it, later on in life you'll devote at least two hours a day to taking care of your disease. Basically the exercise is so very, very important along with the dietary changes.

Michael Grant:
T.J. nailed a whole lot of things in an incredibly distinguished career. Now, on tape you suggested a mile a day.

Dr. Art Mollen:
Right.

Michael Grant:
Do you build up? Do you build up to that?

Dr. Art Mollen:
Yeah. I think you can start with a mile a day. Because most people are able to walk a mile a day in about 20 minutes. Twenty minutes of exercise is not an endurance marathon by any means. I don't really care how fast you cover that particular distance. I'm just suggesting you cover that distance every single day. Do a mile a day. Do that for 30 days. For most people they'll be able to increase by a mile a month. Build up to about three miles a day. That would probably be my algorhytym for prevention of disease going forward. -- Algorithm.

Michael Grant:
Do many people when they start on an exercise try to overdo it instead of that gradualness and that causes a lot of failure?

Dr. Art Mollen:
Absolutely, Mike. I think a lot of people feel as if they're back in high school. They need to run around the track as fast and hard as they possibly can and need to be breathless and have it painful. Exercise does not have to be a painful experience. So it should be something that you carry on a normal conversation with someone next to you. So if you're walking or jogging, just use that as basically your rule of thumb. That if you can carry on a normal conversation then you're not breathing too hard. I would caution all people, however, who were over the age of 50 to have a stress electric cardiogram. Have an evaluation by your physician in order to determine whether or not you can tolerate exercise and there's not any underlying cardiac disease or any hypertension. If you follow that rule, even if you're taking medication, there is the potential you'll be able to reduce medications long-term. I've even taken heart patients to run 26-mile marathons with me over the years who were able to actually reduce medications long-term. But if you have had a heart attack, experience any heart pain, have the evaluation and then let your doctor get you into a good cardiac rehabilitation program. Because long-term you'll be able to probably reduce your medication.

Michael Grant: Any argument for mixing things up? I mean, in terms of the stress, for example, on the skeletal structure? That kind of thing?

Dr. Art Mollen:
That's an excellent point, Mike. I think that people should cross train into different exercises. You could bike one day, swim one day, you could run one day. I think utilizing different exercises in order to avoid muscular skeletal injuries. One of the common problems people stopping an exercise program they get injured. You can prevent injuries by doing cross training.

Michael Grant:
Where is weight lifting fitting in? I'm not talking about power lifting. Something to that?

Dr. Art Mollen:
My personal regimen is I run every day three to five miles. I come back and I swim a mile and then I lift weights about five days a week. So I think weight lifting is critically important for most people to maintain their upper mass, particularly their upper body. I don't think they have to do a lot of weight lifting for their lower body if they're doing aerobic exercise. But long -- over time as people get older they lose muscle mass in their upper bodies. So important to lift groceries at least to maintain that strength.

Michael grant:
Dr. Art Mollen some good tips. We appreciate the input on preventative medicine. Now we can forget about it and have giant gobs of turkey. Happy Thanksgiving.

Dr. Art Mollen:
Happy Thanksgiving to you. Don't eat too much.

Michael Grant:
All right. The future of Phoenix being chronicled through the eyes of Phoenix artists at ASU Art Museum's expedition "New American City." artists look forward. The expedition distinguishes the Phoenix area from other metro areas by focusing on the desert environment, geographical limitations and astronomical growth in our valley. The expedition explores the role of artists and art in that context. It will be on display at the ASU Art Museum now through January 27, 2007.

Merry Lucero:
Imagine the future of Phoenix. But what do we want our city to look like? What distinguishes the Phoenix area from other cities? These are the questions asked in Arizona State University's art exhibition "New American City, Artists Look Forward." A group of 23 Maricopa County-based artists were chosen to not only contribute something reflective of the rapid growth of the city but to create artwork that will spark ideas and feelings about the here and now of our changing city.

Heather Lineberry:
Since this is such an important moment in our history, you talk to politicians, economists, developers, academics, geographers, art activists, activists. And they're all clear that this is a time that we need to consider who we are and who we want to be in the future.

Merry Lucero:
Works range from installations of land art and art with new technologies to paintings and photography that reflect personal impressions offer living and working in the Phoenix metropolitan area.

Heather Lineberry:
The exhibition features 12 drawings by Wellington Rider who's known as Duke Rider. Duke has said that architectural drawings should be an opportunity for artists to innovate, experiment, consider our built environment to really consider the possibilities broadly. And that's what he does in this series of drawings about Sky Harbor Airport. He takes into account future changes that are going to have to happen. Are we going to have to build closer and closer to the airport itself? Are we going to be able to drive into the airport in the future? Maybe not. So how are we going to handle people actually arriving at the airport by car? So he covers the range of possibilities with the future development of the airport.

Merry Lucero:
Future developments are indeed thriving. But the desire to take a look back seems to be resurfacing as well.

Heather Lineberry:
Matthew Moore is a fourth generation farmer here in the greater Phoenix area. And he's also an artist. This piece was really his exploration of what the growth in the valley means to his family's way of life. And yet it's not a black and white. He realizes that on his land are going to be built houses that is someone's American dream.

Merry Lucero:
Matthew Paweski bases his work on his experiences as a sign painter here in the city of Phoenix.

Heather Lineberry:
I've been working commercially here in Tempe for the last four years for a business doing contract work for large home developers throughout the valley. I'm interested in the imagery that's produced through home construction and the styles that are given to individual communities, whether it's Tuscan Villas or Mediterranean Style Living or Bayside Living in the desert. My commercial work has taught me a lot about construction and how to manipulate materials and technical processes. And I use all those same things I've learned in my artwork. And I try to bring the commercial work I do and my art together.

Merry Lucero:
Gazing into the future, looking back at the past, and focusing on the here and now creates questions about our changing city and anticipates answers about what makes our city so special.

Merry Lucero:
News legend Walter Cronkite honors long time NBC Nightly News Anchor Tom Brokaw with his -- Brokaw for his award in Excellence in Journalism. You'll see Brokaw's entire speech to the audience at the Arizona Biltmore in a special edition of Horizon Friday at seven here on eight.

Michael Grant:
Tomorrow we're off for special holiday programming. Have a great Thanksgiving. I'm Michael Grant. Good night.
In this segment:
Jon Talton:Business writer, Arizona Republic;Dr. Art Mollen:Phoenix doctor whose focus is prevention of disease;Heather Lineberry:ASU Art Museum;
SPOTLIGHT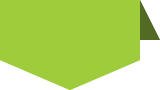 STAY in touch
with
azpbs.
org
!
Subscribe to Arizona PBS Newsletters: