With the current treasurer resigning amid controversy, there is not an incumbent's advantage in the race for Arizona State Treasurer. Republican Dean Martin and Democrat Rano Singh debate the issues in their run for the treasurer's office.
Transcript:
Michael Grant:
Tonight on Horizon, the State Treasurer is third in line of succession if the governor leaves the office. The treasurer is also the State's Chief Financial Official. Tonight, a debate between the two people seeking the office. Also tonight, a talk with the author of a book on California Governor Arnold Schwarzenegger and the power of propositions. That's next, on Horizon.

Announcer:
Horizon is made possible by contributions from the friends of Eight, members of your Arizona PBS Station. Thank you.

Michael Grant:
Good evening and welcome to Horizon. I'm Michael Grant. The State Treasurer's Office is elected to a four-year term and is the state's Chief Financial Official. The treasurer manages the state general fund. The treasurer also oversees state investments, and is third in line of succession if the governor leaves office. The current Treasurer, Republican David Petersen, is resigning in a cloud of controversy. Tonight, a debate between the two people trying to replace him, Republican State Senator Dean Martin and Democrat Rano Singh, a community college teacher and small business owner. Welcome to you both. It's almost Election Day. Dean Martin, why should people vote for you for state treasurer?

Dean Martin:
I've served the state for the last six years as chairman of the finance committee and senior member of the appropriations committee. I was asked to run for this office because of my experience with state finances, state budgeting and also to clean up the mess. I was originally in this race to get rid of the current incumbent and we were able to do that quite early. And so I want to open up public records here at the office.

Michael Grant:
Rano Singh why should people vote for you for treasurer?

Rano Singh:
Well, I'm a college teacher as you mentioned a professional. I've been in the community over 25-years and served both governor halls, Janet Napolitano. Was also asked by the governor's office, Democratic Party to consider running. And I have developed a reputation for integrity, honesty and sound public service. And so I think I can bring those values into the office. What we really need is a different kind of leadership. We need a change in the office from the way that we've elected our state treasurers. And I believe I'm the best choice for that.

Michael Grant:
I think those recent developments compel me to have to ask both of you, do either one of you have any part-time jobs or any other sort of activity that might interfere or conflict with your duties as treasurer? Rano?

Rano Singh:
Well, I do have a small company, a technology company. I started that about 2004. And so -- but obviously I would leave that or I would -- I would not be involved in it at all. But I think that's a very important point that you raise. Because the most egregious kind of actions that the state has had to kind of get black eyes over almost is because the state treasurers in the case of Toni West and the case of the current state treasurer that they had outside businesses and there were conflicts of interest. So I think it's really important that going forward we take a look and see. Maybe we need to have an audit of the treasurer candidates outside businesses and take that into consideration.

Michael Grant:
Mr. Martin, do you have any outside interests that you'd like to disclose at this point in time?

Dean Martin:
Well, I will be leaving the legislature, obviously, to run for this office. But I do own a data base development, demographics company that I started after I gradated here at ASU. And I'm used to setting that aside every legislative session to do the work of the state. And so if elected to the treasurer's office I would do that again. My experience as a small business owner as well as technology, I think, lends a lot to this office. This office is in need of a lot of repair. It's in need of a lot of upgrades. The technologies that they're using I don't think are serving the state very well.

Michael Grant:
And you have made the point that you think software can be used better to improve some of the state's investment strategies. How so?

Dean Martin:
Well, amazingly enough we don't have a comprehensive cash flow management system. In 19921992 we had a recession and the bank account got down to less than $100,000. They were worried they were going to start bouncing pay checks. 92001-2002 recession after 9/11 was actually worse. All the numbers were much worse. But we never had less than a billion cash on hand. I asked as a legislator why, other staff has asked why did that occur. What was happening that we had so much cash in the bank during one of the worst recessions? No one could answer that question. The treasurer should be able to do that. I want to bring in some cash flow management software that fortune 500 companies, other large pension funds use. It's already developed. We can take it off the shelves and adapt it here and bring this type of technology to bear that will help improve our investments.

Michael Grant:
Along the same line you have you have a ten year plan to improve investment strategies, Ms. Singh.

Rano Singh: I think going back to what Senator Martin said, when he was in the legislature he was chair of the finance committee and I think it behooved him then to look at long-term planning so we didn't have the dips that we had the cash management was more aligned with as we approved it so as our economy grew. And what I propose is to make sure that the treasurer's office is in communication with the State Legislature, with the Governor's Office, so that we can more adequately plan for our growing economy, so that the treasurer's office can look at short and long-term investments that will support the economy.

Michael Grant:
There has been an incredible turnover rate at the state treasurer's office. Obviously it has been a very troubled office for the past four years. Will that problem simply fix itself by having a new state treasurer? Or do you have to do more to try to stabilize that environment and keep -- and retain good people?

Rano Singh:
I think my degree in management, my Master's Degree in Organizational Management would really help in this area. Because what the next treasurer really needs to do is to establish a structure where the very highly-skilled professional employees of that office, the investment managers, accounting managers, I.T. profession also, are empowered to stay in that offers. And to make sure the Board of Investments, the Department of Administration, the Legislature and the Governor's Office are established and the line of communication is kept open. It's the treasurer's role to make sure that he or she communicates. And I think that also it's very important not to politicize the -- politicize the office. I think what's happened is that because it's an elected position, treasurers come in and they will bring in political appointees and sometimes that demoralizes the office staff. They are very good state employees and we need to make sure we motivate them, empower them, give them the training and tools and also make sure they know there would be no reprisals if they had any ethics reports.

Michael Grant:
Turnover rate, how would you address it?

Dean Martin:
It's been terrible. 130% turnover the last four years. There are only two employees that were there before the current administration. Getting rid of the current treasurer will go a long way. It didn't solve the problem. You have a demoralized staff. Frankly they haven't had leadership that's fighting for and working for not only them but the goals of the office. You've had people in there that were looking for their own personal self-interests, not the interests of the state and the job they're supposed to be doing. So I think part of that will happen automatically after the election. But the most important part is restoring the public's faith trust and confidence. Because if the public believes in the office the employees will follow. If they believe in it, the public will believe in it. And part of the way you do that is you pretty much open up the books. I believe the best way we're going to solve not only the staffing problems but also the public's problems with this office is completely opening up the treasurer's office.

Michael Grant:
In fact I think I read a quote by you that you need a secret decoder ring to figure out what's going on there. I'm not sure I quite track what -- I like the line, but I'm not quite sure I track the point. Why do you need a secret decoder ring to figure it out?

Dean Martin:
It's not just the treasurer's office. It's the entire state financing system. Understanding exactly how our government is using your money is something that you've got to know somebody who knows how to get the information in order to put it altogether. There's no one place to go. That's something the treasurer's office should be doing. And ironically enough we can use the same cash flow management software that helps us do our job of investing your money wisely and put that same information on the web and open up the entire operations and cash of the government. You can actually see where your money's going and where it's not going. The treasurer is the Chief Financial Officer. They see all the bank statements, all the receipts, all the dollars in and out. They should be able to provide this information to the public. We can do that very simply putting it on the web.

Michael Grant:
So I can walk into your office and I can say I'd like to see the check register and whether or not it's balanced?

Dean Martin:
No. You're not going to have to come down to the Capitol. I want to put it on the web so you can see it in your bathroom slippers?

Michael Grant:
You have also made the point that the process needs to be I think you used word transparent. What did you mean by that?

Rano Singh:
Well, if you look at the website now there are performance evaluation reports; a lot of the monthly reports are on there. So there is a degree of transparency already. What the problem is that if you just put a lot of facts and figures on the website the average public citizen is really not going to be able to interpret it. So you rely upon the staff, the board of investment, to oversee the state's investments. And I think what has been -- and it is very good to ensure that you have transparency, that you have checks and balances, maybe you have a third-party performance evaluation on the monthly reports, on the yearly report. That's very excellent. But at the same time we also have a system now where we do have the board of investment which works closely with the treasurer's office in overseeing -- in the oversight aspects. The treasury has really not performed badly. It's not the -- the question that has arisen is not that investments have been bad or that we've lost money although we did lose in Treasurer Springer's term.

Michael Grant:
Lost some.

Rano Singh:
But this last four years we really haven't. We've had sound safe secure investments. What the mainly problem -- and we have had a degree of transparency with things posted, with numbers posted on the web. The board of investments meeting is open to the public every month and again copies are provided. What the problem, the major problem I see has been is the lack of integrity and professional leadership and an inability for the treasurer to manage a very highly-technical staff.

Michael Grant:
I think most of the people in Arizona want the state's money to be safe, but they also want a reasonable return. It might as well work for us. Is that being accomplished currently? And or how could it be improved?

Dean Martin:
Well, we've heard that they file these reports. We also know now that some of those reports were glossed up. This is the Enron style where you actually.

Michael Grant:
What showing a 5.5%% return when there was only 4?

Dean Martin:
They just misrepresented the information there. And I think that it's not enough just to put the data out there. You have to provide it in such a way that an average person could figure out what's going on. It's not just what's going on within the treasurer's office. It's what's going on with the entire state's finances so that you can learn whatever you want to know about any part of state financials.

Michael Grant:
Only about 30 seconds left.

Rano Singh:
You know the most important thing I think is that we haven't performed so badly. Our rates of returns have been fairly consistent with the indices. What the major problem has been that you have to have somebody, a treasurer, who has integrity, who is devoted to public service and who can manage a professional staff of highly-skilled people and just totally takes out of the politics because there's absolutely no policies, no laws that state treasurer follows.

Michael Grant:
Rano Singh we are out of time. Dean Martin best of luck to both of you on the campaign trail.

Dean Martin:
Thank you.

Michael Grant:
This Tuesday Arizona voters will be considering 19 ballot propositions when they go to the polls. The initiative, referendum, and recall powers were embraced by the public in many states, particularly here in the west, at the turn of the last century. The powers have been used most frequently in relatively recent times. In California, the powers helped send another movie star to the governor's office. In his book, "The People's Machine: Arnold Schwarzenegger and the Rise of Blockbuster Democracy", "L.A. Times" Reporter Joe Mathews describes the actor's journey through the process of direct democracy. Larry Lemmons spoke with the author recently.

Larry Lemmons:
We have 19 ballot propositions in Arizona this election. And you had said that Arizona is somewhat indicative of the rest of the country with the kind of propositions that are on the ballot. Can you talk about that?

Joe Mathews:
I think when it comes to direct democracy, Arizona is becoming the essentially the bell weather, the place where all the different initiative ideas are tried out. It's a fairly diverse state. You've got enough -- a critical mass of enough of every kind of demographic to make it an interesting place but you're not so big that it's terrifically expensive. If you're going to qualify an initiative in California you're looking at $2 million easily just to get the thing on the ballot. If you want to be heard in the market place of ideas you're talking at least 10 million. You can do things more cheaply in Arizona. You guys have the most things on the ballot of any state this year. And I think you will be at or near the top for every election for the foreseeable future.

Michael Grant:
Could you expound on that a little bit and sort of -- considering what Arizona is going through at the moment can you speculate as to what that might mean politically for anyone who's want to go put a ballot proposition together in Arizona?

Joe Mathews:
Well, I think part of the reason to kind of explain why that's happening is that this is a nationwide business now initiatives. And you see more and more initiatives that are on the ballot in multiple states. The ballot that people in Arizona are looking at it they've got sort of the full menu of different things than other states. You have an eminent domain measure that's almost identical to the one that's on the ballot in California and a few other states. A tobacco tax on the ballot like a bunch of other states. Same sex marriage. Minimum wage which is part of an A.F.L.-C.I.O. strategy to try to raise the minimum wage in different states. So what's happening now is you see a nationization of the initiative. These are semi-national votes that we're moving towards. And I think we'll see more of that because there's such a frustration when you look at the approval ratings for state legislatures, for congress, a sense that once again as in the late 19th century that legislative process has been completely captured by people with money. You see in congress all these ear marks where literally the money goes in and the favors go back out. And I think people see a lot of different people for a lot of different reasons see the initiative as one ---- it's not a silver bullet but it gives them a bit of a club in the fight.

Larry Lemmons:
Talk a little bit about your book. How did around Schwarzenegger get power using the initiative process and how does he wield it now?

Joe Mathews:
I think he started before he ran for governor. This isn't much known outside of California. He sponsored a ballot initiative.

Larry Lemmons:
49?

Joe Mathews:
Prop 49 was the number. It was to essentially establish a bigger funding base for after-school programs which had been sort of central to his philanthropy for about 15 years while he was in Hollywood. He actually got into this largely out of boredom. The movie sets, movies like "Terminator 2" "Terminator 3" are actually boring for the stars. You can be up all night working hours and hours on end but you sit in your trailer and there's about 15 minutes where you're kind of on. To fill those hours he got more involved with philanthropy and politics. He started after-school campaigns largely on the set of "Terminator 3". So that reintroduced him to the public in a political context. California had seen that before the recall. The initiative won. It was kind of the only republican victory of any kind in the year when the democrats swept all the statewide offices in 2002. 2003 was the recall. Once in office he used the initiatives in a variety of different ways, often as a communications device. That's what I mean by blockbuster democracy. It's not really direct democracy because so few measures pass. Even a majority of measures that pass in this country are thrown out by the courts or otherwise subverted by governors or executives or legislatures. It's more and more a way for politicians to convey a message what they're serious about. They often run on an initiative. You're seeing this -- definitely politicians have adopted different initiatives on the ballot here in Arizona. There's a big stem cell initiative in Missouri where this Michael J. Fox issue, that's involved in the senate race. It's a way to communicate, to tell a big story. Schwarzenegger sees that. He's also used it to create leverage in legislature. He uses the initiative calendar. Will he have allies gather signatures on an initiative and use the turn-in deadline the point where you have to turn in the signatures on the ballot as a deadline for legislative action? Either give me a deal in the legislature or I'll fight you in the ballot. This has been called the Clint Eastwood strategy because Schwarzenegger is saying to the legislature, do you feel lucky?

Larry Lemmons:
To come full circle you talked about how much money is involved in doing these initiatives. Considering the media today, too, we've seen it in Arizona, a lot of spots promoting the rights of animals, the smoking --

Joe Mathews: That's the pigs, right? Pregnant pigs?

Larry Lemmons:
Pregnant pigs and veal which we don't have, actually. And obviously politics and Hollywood almost seem conjoined these days. Does around Schwarzenegger simply embodying that?

Joe Mathews:
He thinks so. I overheard one meeting of his staff the first year where they were talk about initiatives and all the public opinion research. They were just marveling how similar the public opinion research is for an initiative and the movie. They're both event marketing. Trying to get people to show up and do a certain thing on a certain day whether it's an opening weekend or election day. And he looked at -- people said somewhat seriously, how did you guys learn how this initiative thing works? You were never in Hollywood. And that's -- I think there's something to that. I mean, he looks at it as you always have this crowded field of movies or initiatives. You're trying to get attention to the story that your initiative or movie is telling. And eventually -- it's a yes or no kind of sale. It's not like picking a state senator or toothpaste. You have to have a state senator or a brand of toothpaste. But it's basically ye or no and there's so much weight on the no. People are inclined not to go to the movie or vote for the initiative. So you have to get over people's doubt and get them to vote yes. So he thinks he's fundamentally still in the same business.

Larry Lemmons:
He's a smart man. No doubt about it.

Joe Mathews:
That's correct.

Larry Lemmons:
Can you speculate about what you think is in Arnold Schwarzenegger's future as governor? Will he be re-elected this time?

Joe Mathews:
It looks that way. After the defeat of his four initiatives November last year there were two democrats running and he was down by 6 to 10 points to both of them. He's now up. The poll that came out this week, 18 points. And appears ready to go on to victory. This could be his last election. We're limited to two terms and the last term belongs to him because he had three of the four years. So he would be turned out in 2010. Then the question becomes what next? The Republican Party in California has expressed some desire for him to run for United States senate. He's shown no interest in that. The general belief is that this is a guy who's such a sort of dominant personality he's really one of one. He's not one of 100. He's talked about different jobs. He told me once he would have some interest in being secretary general of the United Nations. Or maybe even mayor of Los Angeles has been speculated about. But I think it's very clear he denies this now. He's sort of given hints in the past that he really wants to be president of the United States, an office to which he's ineligible. He thinks he has a sort of unique brand of very populist, centrist politics is what the country needs. He's an enormous critic of both political parties. He just can't stop talk about how much he thinks the two political parties have -- all the problems the two political parties have created for the country. He's encouraged Michael Bloomberg the mayor of New York who's talking about an independent campaign for president in 2008. He's been very encouraging of that idea. Called Bloomberg recently his soul mate. So I think what will happen with him -- this is sort an out there prediction. I've talked to him about this. He goes so far with it is the initiative process is his path to changing the constitution. He could take issues that matter to him. He's very progressive environmentally. So environment might be one. Some of his political reform and redistricting might be another. More conservative economic and budget items. Turn them into initiatives and run them in the 24 initiative states. That would give him a huge policy presence and allow him to build an organization in state capitols. And ultimately if you want to change the constitution you've got to get ratification by three-quarters of the state legislatures. So at the very least he would be able to advance issues he wanted and maybe if something broke his way he would be in a position to get the constitution changed.

Larry Lemmons:
Well he's done everything else he set out to do so I guess we can't count him out.

Joe Mathews:
It's true. And you know, it's wildly improbable but strange. One of the best things about this person is that he's not one of these Hollywood types who's ditched all his old friends. They're still around that come visit him and shadow him for a day in Sacramento. Old body builders and European politicians he knew when he was a kid. And they all come and they all tell the same version of the same story which was the various times Arnold has told them in private over going back many years that one day he's going to be president of the United States. The oldest one of these stories was when he was 21-years old and spoke no English and visited a body builder, kind of body builder idol of his named Reg Park. And Reg tells the story of Arnold saying in broken English, "Me, White House." this is 15 years before he became a citizen of the country.

Larry Lemmons:
Thank you, Joe Matthews for visiting us today.

Joe Matthews:
My pleasure. Thank you.

Larry Lemmons:
President Bill Clinton comes to the valley to rally support for Senate Candidate Jim Pederson and Congressional Candidate Harry Mitchell. And we are now just a few days from the election. Our journalists will preview the key races. That's Horizon Friday at 7:00.

Michael Grant:
Thanks very much for joining us on a Thursday evening. I'm Michael Grant. Hope you have a pleasant one. Good night.

In this segment:
Dean Martin:Republican State Senator and Rep. candidate for State Treasurer;Rano Singh:Educator, small business owner and Dem. candidate for State Treasurer;
SPOTLIGHT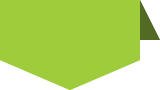 STAY in touch
with
azpbs.
org
!
Subscribe to Arizona PBS Newsletters: