Don't miss HORIZON's weekly roundtable where local reporters get a chance to review the week's top stories.
Transcript:
Ted Simons
>>> Good evening and welcome to "Horizon." I'm Ted Simons. Joining me to talk about this week's top stories are Mary Jo Pitzl of the Arizona Republic, Mark Brodie of KJZZ radio and Mike Sunnucks of the Business Journal.

Ted Simons
>>> The presidential campaign heated up this week with new controversial ads and charges of racism. Here in Arizona, a new poll shows John McCain may have to work to win his home state. Mike, let's start with the new poll. Why are McCain's numbers dropping here in Maricopa County? Up five points in Maricopa County?

Mike Sunnucks
>> Yeah, right. The one interesting in that poll McCain only he had a 4.1 lead among men and Obama in Hispanics. Republicans tend to poll better with men in his home state I would think he would do better with his state. A poll got 47-46 nationally for McCain. He seems to have caught up a bit.

Ted Simons
>> You mentioned men. The gap in May was 26% for McCain. It's four? What's going on here?

Mike Sunnucks
>> It's a Republican divide and Bush and Gore did well with Kerry and men. Maybe it was the excitement and trip to the Europe with the Barack Obama and the Middle East. I think this is an anomaly. I can't think he won't win his state and carry his home state.

Mark Brodie
>> The thing to remember about polls, it's August of the election is in November. Any number of things can happen. I mean things that are completely and entirely unpredictable. Looking at the numbers now don't inform what will happen on election day.

Mike Sunnucks
>> I think the polls have been good week for McCain. He was do you know seven or eight points to Obama a couple of weeks ago. That's close or tied. I think McCain has done a good job on gas prices and going after Obama on drilling. Some of the commercials he's run looking at backlash on media hype on Obama.

Ted Simons
>> On the rocky mountain poll the lead was 15-17% for most of the year and down to 5. Mark's right and trending in a particular direction. Do we have any reason for this?

Mark Brodie
>> There were a lot of--Obama was in Europe and got a lot of media coverage for that. You know, there was a lot of talk during the time that senator Obama was abroad, Senator McCain was in some people's minds struggle to go get attention. You know, doing things in grocery stores and events and places like that, so. A lot of it as hard as it might be for us to believe who cover this, there are a lot of people who have not made up their minds now think one thing and next week think something else and come November may think something else.

Ted Simons
>> It sounds like again according to poll numbers men, independents and Latinos are backing off.

Mike Sunnucks
>> I think one of the problems with McCain national Hispanic vote. Bush carried that. Republicans like Joe Arpaio has tainted the Republican brand to the immigrants. And he's a supporter of the guest worker program and folks a lot of Latinos are putting him in the hard-line republicans' approach with that.

Ted Simons
>> As far as the campaign is concerned affirmative action initiative in Arizona is becoming a bit of a player as far as the presidential campaign. Is this something that could come back to Arizona in some way, shape or form as far as, you know, how the presidential candidates feel about it?

Mary Jo Pitzl
>> I think obviously it will be used by both camps before the affirmative action gets debated before the November 4th election. Whether people will link their vote to John McCain or Barack Obama to this measure, there's not a lot of evidence this happens. There's evidence to the contrary that voters--we had a story this morning. California voters reelected Clinton who didn't like the affirmative action ban but approved it. The political consultants say voters tend to look at it in some degree of isolation and might bring more people to the polls.

Ted Simons
>> As far as the race card is concerned, we had what looks like a controversy over what, the fact that Barack Obama says he doesn't look like guys on dollar bills? Is that the start of the thing?

Mark Brodie
>> Yeah, the fact of the matter is I would wager there are a lot of people who don't know what a lot of the people on currency looks like. I don't know who is on every piece of currency especially the higher ups that you don't see that often. What's interesting is John McCain was saying that senator Obama was bringing you want race card himself. In the past Senator Obama's campaigned accused McCain's campaign of doing that.

Mike Sunnucks
>> I think the Obama campaign needs to be careful how sensitive they are about things. They brought this up against the Clintons in South Carolina. If they jump on everything every time someone criticizes him and says it's a racial issue, I think it will backlash with voters especially in the middle states like Ohio, West Virginia.

Mary Jo Pitzl
>> In this case it was Obama who made the comment about the dollar bill and McCain camp came back and said you played the race card.


Mike Sunnucks
>> The poll shows Obama building in Maricopa County and it's been good for McCain. The mediation with the Berlin speech and he's hitting hard drilling and not supporting drilling. McCain is doing well.

Mary Jo Pitzl
>> Having media in your camp is bad this time and pretty fine in '08--I'm sorry in 2005.

Mike Sunnucks
>> It didn't work then.

Ted Simons
>> You talked about ads. Let me get this straight. John McCain, Britney Spears and Paris Hilton comes together in some way or form?

Mike Sunnucks
>> Yeah, McCain ran an ad with Britney Spears, Paris Hilton and Obama and playing up and asking supporters he's a big celebrity and a huge persona.

Mark Brodie
>> What's interesting an ad internet-only ad that the McCain campaign came up with and said Barack Obama is the Anointed One. Is he ready to lead? That's something we'll hear more from the McCain campaign. Yes, he's a great public speaker. Yes, he's charismatic and breaking down barriers. Is he ready to lead.

Mike Sunnucks
>> I think this plays into what Hillary Clinton was talking about the 3:00 a.m. phone call. He's playing to the middle class Arizonans and the hype with CNN or Obama. There's a chance for backlash and telling us to vote for Obama. I think a lot of voters might rebel.

Ted Simons
>> Before we leave this, will we see because of numbers and nature of both campaigns, are we going to seat McCain campaign putting more of an effort in Arizona than we originally thought. We thought they were not going to bother.

Mike Sunnucks
>> No, no. I think Arizona may go for McCain and maybe closer than people expected. It won't be 20 points. You will see him put a lot of money in New Mexico, Colorado, Nevada. They are putting it there. That's where the battle ground is in the west.

Ted Simons
>> Little or no effort here?

Mike Sunnucks
>> I think Obama could put money here and lose by three or four points.

Ted Simons
>> Same idea.

Mary Jo Pitzl
>> I think Obama will come to the state once or twice and he has the governor on his side and that will be an attempt to erode McCain's lead.

Ted Simons
>> Let's talk about the state economy regarding the budget and state's economic condition. Mary Jo, everything year over year is down.

Mary Jo Pitzl
>> There was a report released yesterday by the joint legislative budget committee. They are the budget advisers for the state legislature. Their news was further affirmation of the grim news of the economy. Not only is sales tax collection down but they are down over the whole fiscal year. They are lower for the first time ever than the previous year in 27 years. That goes back to when the state got rid of sales tax on food. That shows a big decline in consumer purchasing.

Ted Simons
>> And individual income tax down as well.

Mary Jo Pitzl
>> Yes, individual income tax is down as well as corporate income tax. When you take the income tax and sales tax those are the three that Arizona's government is funded.

Ted Simons
>> How is that holding up?

Mark Brodie
>> It depends on who you talk to. There were people who the legislature passed the budget that said this isn't going to work. We have to come back in the month to fix it. Pretty much everybody was predicting the economy would get worst before it get better. You know, there are a lost people who are thinking this is really, really bad.

Ted Simons
>> Is this the kind of thing to see a special session over.

Mary Jo Pitzl
>> If there's a special session, I don't think anyone who expect anything until after the November election. There's a couple of months that needs to transpire to see how bad it is. Good news that state agencies were returning money to the treasury at a greater clip than expected. Which means they have to take less out of the rainy day fund and a little reserve for the budget. It's a drop in the bucket but a few more drops.

Mike Sunnucks
>> I think city governments will get nervous. Shared revenue what the states send back to the city government is probably the next target to look to solve budget crisis. I don't think there's a political will to raise taxes and did the if you wanted sweeps and shared revenue is probably on the table.

Ted Simons
>> You mentioned money coming back, why?

Mary Jo Pitzl
>> It's called revertants when state agencies don't spend all the money they have. They have been told to trim their sails and hold back money. I think Mike's point about the cities they are nervous and current year budget they have retained a lawyer to look into the fact to say, you know, do we have a grounds to sue the state? The state budget had a line saying city and counties needs to write us a check for $30 million and they are questioning whether the state has authority to demand that payment from them.

Ted Simons
>> There's a tangle relationship for the state and county and state doesn't charge for this knowing you will take care of this and vice versa. I can see a lot of lawyers involved in that.

Mark Brodie
>> Just what the state needs in downturn budget crisis is lawsuit.

Ted Simons
>> Mike, blue chip economic forecast doesn't look good. The folks running it saying the earlier forecast just throw them in the--

Mike Sunnucks
>> Yes, more pessimistic they say Arizona is doing better as a whole. Arizona and others hit by the construction sector and lost a lot of jobs. National employment numbers came out 51,000. Officially we're not in recession because we have 1% to 2% growth. In Arizona it feels like it especially in real estate sectors and consumers.

Ted Simons
>> I felt the earlier forecasts are going revised downward. Every time we hear about a forecast we hear about it later being too optimistic. When will it bounce?

Mike Sunnucks
>> We have ways to go on the housing Market. Construction is shedding jobs and manufacturing losing jobs and population growth slowing to states like Arizona and Nevada because people in Boston and Philadelphia can't sell their houses. If you are living back north or east it's difficult to sell your house. You might not take the job in Phoenix or Tucson.

Ted Simons
>> Some of that may deal with illegal immigration. Here we go with the perennial topic. 15% and then in Arizona it could be an 18% drop.

Mark Brodie
>> It's a substantial drop and the question is why? Some say it's enforcement of the employer's sanctions law and Joe Arpaio's sweeps and others say the economy in the tank and why would people come for jobs if there are none to be had. The real question is why and it seems nobody has a strong answer.

Mike Sunnucks
>> It's the economy. The folks coming from Mexico are coming from dirt-poor conditions. They are coming for jobs and construction and landscaping and real estate service related jobs. Those are not there. I don't care what kind of enforcement is there, if you have better jobs and people will migrate there. I think so it's the economy and not enforcement.

Ted Simons
>> You don't think Sheriff Joe Arpaio going after food vendors did it?

Mike Sunnucks
>> He gotten popsicles off the street. I think the hard-line folks like Joe lose creditability. If they are going after the gun runners, the drug cartels and gangs who come across the border and exploit. When they go after those folks, people are with them. When they go after the guy pushing the cart. Is he a danger to anybody? Is this where law enforcement resources be allocated?

Mary Jo Pitzl
>> That races the question where do you put the law enforcement muscle. The City of Phoenix likes to point out they had a press conference and released crime statistics and major crime is down this year compared to fiscal year of '07. If you look at the county it's inverse. In every major crime category except enforceable rape every area has increased. Is that due to enforcement and in raises a question.

Ted Simons
>> In Mesa they rounded up 130-some-odd gang members at the same time the sheriff goes after food vendors. When you were out talk not guilty streets, do you get a sense of anything changing? Whatever Sheriff Joe wants to do he has a lot of people applauding him.

Mark Brodie
>> You have people talking about politicians sniping at each other he's doing this and this and I don't want him to do this. What needs to happen is some kind of comprehensive plan to secure the border and deal with the millions and millions of illegal immigrants who are already in the country. You know, I guess the sense from just, you know, this is not scientific in anyway. They just want something done and don't want to take credit. They want something done and folks to stop yelling about it.

Mike Sunnucks
>> People who criticize Sheriff Joe play too fast on this and accuse him of racial profiling and seems to be the debate. A lot of folks on Joe's side says he's enforcing the law. If you go after Joe Arpaio is this the correction allocation of resources who are you going after? The food-cart vendor? Are you going after the drug cartel or drug smuggler? That makes sense and then they immediately play the race card. Folks that leans towards Joe's issue stop.

Ted Simons
>> You have the mayor of Phoenix back in Washington basically asking the feds to go ahead and take a look and asking--I want to ask you regarding this move--the national media to descend upon Phoenix as they did during the Don Boles era. I thought that was a curious connection. Is that a smart move, do you think?

Mary Jo Pitzl
>> Let's see. It's three days after the mayor made appeal. Have you guys seen colleagues from the national press arranging to come here? It might be a nice junket in the fall. I think the Mayor Gordon was trying to bring light to this. Back in 1976 after don boles of killed by a car bomb to bring national attention to try to figure out who murdered this journalists.

Ted Simons
>> If you are Joe Arpaio aren't you going yea?

Mary Jo Pitzl
>> Yeah.

Mike Sunnucks
>> Joe loves the attention and obviously he's done a pretty good job of playing the media over the years. Maybe this plays into his hands. At the gut level a lot of people agree with what Joe's doing enforcing the law and borders. On the gut level people side with him.

Ted Simons
>> The mayor was back for another reason wasn't he?

Mark Brodie
>> A couple of reasons to get federal money to Arizona. One of main reasons and governor brought it up as well trying to get Arizona to have money from a program called Light Heat which is helping with heated oil in the winter and places hot in the summer like Arizona and Phoenix get share of money that can't pay electric bills.

Ted Simons
>> While he was there he decided to go ahead--

Mark Brodie
>> Might as well. He was there.

Ted Simons
>> Jack Harper the senate ethics investigation it sound like 3-2. We had senator on. Are you surprised he voted with the democrats to keep it going?

Mary Jo Pitzl
>> A little bit. I've been out for a bit. I haven't been following the behind the scenes machinations on this. I think he's saying we have a process and stick to the integrity of the process so it doesn't look like a partisan effort. With the trainee and republican and chairman crossing the lines and siding with the democrats sends that message. It allows the investigation to go forward. It doesn't guarantee any kind of outcome.

Mike Sunnucks
>> It's an example of the fissures that come up with the budget. They don't seem to stay unified on key things.

Mark Brodie
>> Part of issue is that Senator Harper has given two explanations for what happened. I think there was a sense we need to figure out what's going on. He said initially at the time he accidently turned off the microphones. He since said he was right to turnoff the microphones because the debate was not germane to what the bill was and under the rules of parliamentary procedure he was right to cut the microphones. We need to get a sense of what was going on.

Mike Sunnucks
>> That's the function of being in the majority. The majority steam rolls the minority on things. Nancy Pelosi turned off lights on things. If you are in the majority and have the votes and microphone goes off and recognize one of your buddies. It's interesting to see if the republicans can keep their caucus together or if they are split up.

Ted Simons
>> What kind of consequences are there when a state senator is reprimanded? What happens?




Mary Jo Pitzl
>> Well when it's an election and you're in the primary and Senator Harper has an opponent in his primary it might turn into a campaign. The overall grand scheme of things isn't he relative safe out there?

Ted Simons
>> I think he's assumed to be relatively safe.

Mary Jo Pitzl
>>The opposition will never give up. They will always push, always push and you never know what it will take to tip the balance.

Mike Sunnucks
>> You might have to write on the chalkboard I promise not to turnoff the microphone again.

Ted Simons
>> What they needed to get through the marriage amendment to the ballot. That is done and not going back.

Mark Brodie
>> That's on the ballot.

Ted Simons
>> No matter what happens.

Mike Sunnucks
>> That was one of the victories that the conservatives had at the legislature. It puts pressure on Obama these states with the gay marriage vote getting his stance on that.

Ted Simons
>> Roosevelt School District takeover they managed to avoid that. Is that a surprise?

Mark Brodie
>> I think Superintendent John Horn was surprised not necessarily in the good way. The legislature passed a law this past spring allowing the state board of education to take over schools that are in basically in lots of problems, systematic problems and Roosevelt was the first to decide. They said, yes, it's underperforming and getting better and we don't want to disrupt that and especially allows him to keep his job and governing board to keep his job and Roosevelt.

Ted Simons
>> That would seem to be progress and how a stick with a little bitty carrot can work. Why is anybody opposed to that?

Mark Brodie
>> I think Roosevelt is the perpetual underachieving districts. I think some are enough is enough and we need to turn it around now for the kids. You hear the argument we're losing another generation of kids going through substandard schools. The board didn't see it that way.

Ted Simons
>> I want to wrap it up here, Mary Jo, with the petition signatures. They are making way to the ballot.
Mary Jo Pitzl
>> These are the so-called citizen-driven initiatives. Payday lending will be on the ballot and met the requirements that state law requires. They are finding especially in Maricopa County a lost significants are not valid and higher error are rate than past years. I made a lot of calls trying to figure out why. The elections folks say we are not sure. We toss them if they are not registered. Mostly they are unregistered voters. Some of the political consultants said, it's a busy year and a lot of the battle measures hit late and people didn't do due diligence.

Ted Simons
>> We'll keep an eye on that and stop there. Thank you for joining us.
In this segment:
Mary Jo Pitzl:Arizona Republic;Mark Brodie:KJZZ radio;Mike Sunnucks:Business Journal;
SPOTLIGHT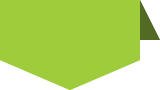 STAY in touch
with
azpbs.
org
!
Subscribe to Arizona PBS Newsletters: