The Desert Mission Food Bank is an affiliate of John C. Lincoln Health Network. It is one example of how hospitals reach beyond providing medical care to offer a variety of social services. John Rivers, president and CEO of the Arizona Hospital and Healthcare Association, joins us to talk about the role of hospitals in the community.
Transcript:
Ted Simons:
>>> Tonight on "Horizon" instability in the stock market and a major investment bank and insurer. We talk about the turbulent economic environment.

Ted Simons:
>>> Plus, we discuss the elections canvas results and other election issues with the Maricopa County Recorder.

Ted Simons:
>>> And hospitals reach out to the community in a variety of ways beyond providing acute care. Those stories, next on "Horizon".

Ted Simons:
>>> Good evening. Welcome to "Horizon". I'm Ted Simons.

Ted Simons:
>>> news broke yesterday that the nation's largest brokerage firm Merrill Lynch had to sell itself to Bank of America to stay afloat, and the fourth-largest u.s. investment bank Lehman brothers filed for chapter 11 bankruptcy. In the meantime, a major insurance company American international group is struggling under financial pressure. Joining us to talk about some of this economic news is Tony Sanders, professor of finance and real estate at the W.P. Carey College of business at Arizona State University. Tony, good to see you again. Thanks for joining us.

Tony Sanders:
>> Thanks for having me.

Ted Simons:
>> In a nutshell what happens on Wall Street?

Tony Sanders:
>> In a nutshell, they have popped and bled into every public sector and banking, investment and insurance industry are getting hammered badly. 2

Ted Simons:
>> Housing is really at the bottom of all of this.

Tony Sanders:
>> Housing is at the bottom, absolutely, yes.

Ted Simons:
>> should the government have bailed out Lehmann Brothers?

Tony Sanders:
>> My answer to that is no. The only reason to bailout private sector company is systemic risk. If we don't bail them out, it will meltdown the economy and all the banks shut and we are in deep trouble. Lehman brothers was not--despite the fact they were the fourth largest. No systemic risk to the economy. We're not bailing out bad behavior. We're not taking a company that rolled the dies in the subprime market and loss and, hey, can we have money. Paulson and others said no.

Ted Simons:
>> Compare and contrast bear sterns.

Tony Sanders:
>> I would not have bailed out bear sterns either. They were an inner player and interwoven. When they bailed out bear sterns, they got out flak saying wait a minute, you shouldn't bail them out. In a free market we let the weaker players dropout and strengthen the others. Bailing out bear sterns we didn't strengthen the market.

Ted Simons:
>> we move on to A.I.G. this is a biggy. People don't realize how big it is. It sounds like the government will come in and bail them out.

Tony Sanders:
>> A.I.G. has 10 times the number of debit they are basically ensuring. They are the counter party to a lot of positions that Freddie Mac, Fannie Mae, Lehmann brothers and bear sterns made. When they tried to hedge out the risk, they hedged it out with A.I.G. since A.I.G. is on the opposite side of the transactions, they are so big, if we don't bail them out--that's a complete--that's a systemic risk. We could have a complete and utter meltdown of the financial system.

Ted Simons:
>> New York Times says that Wall Street is not prepared for the collapse.

Tony Sanders:
>> That's right. That's the epidemic of systemic risk.

Ted Simons
>> Bridge loans were discussed with a.i.g. what are they? And why have they done through that and.

Tony Sanders:
>> They have a temporary loan to get you through a fixed period of time, a crisis. Until we have a pattern that it has bottomed out and slowed down and killing the investment companies and A.I.G., bridge loans don't make sense. This has to be the whole thing. They have to go, look, we'll cover you. Don't ever do this again. We will put stronger regulations.

Ted Simons:
>> Stronger regulations, are they needed. Why is all this happening? How could we avoid all of this?

Tony Sanders:
>> We went from a pend yum change from fdr and then Regan. When Reagan came in power we had deregulation. This is the other side. We got too loose with the accounting rules and banks and certain financial institutions going out on the hairy, wild edge of leveraging up. If anything goes down where are the regulators. Why were they not stepping in? That's the mystery. Often times less regulations is better. They should have enforced what regulations they have. I think that's where the ball was dropped.

Ted Simons:
>> Is there a danger, which doesn't sound too much danger now, of going too far and having the fallout.

Tony Sanders:
>> Absolutely congress is going through merely having hearings and saying regulate this, regulate this. When that happens we'll have jimmy carter economy and economic decline and inflation going up. When Reagan came in and did deregulation the economy improved not just the tax things and deregulation. He may have overcooked it a little bit. The general theme of deregulation is good one. This one we didn't pay attention to the regulations in play.

Ted Simons:
>> Find a balance in there instead of going either extreme.

Tony Sanders:
>> Pendulum the wild fdr versus the complete no regulation causes problems. Somewhere in the middle and take it seriously.

Ted Simons:
>> How long will it take for banks to repair what looks to be pretty damaged balance sheets?

Tony Sanders:
>> It will probably take again if the housing market indications starts coming out of this late '08 beginning of 2009 by next summer, we should see the rate of defaults are increasing but we are not seeing the severity because some of the housing prices have leveled out. The hot beds and ground zero of the subprime crisis. They are hurting the banks are seeing it and the light at the end of the tunnel. The banks will come out and won't work out the problems for a couple of years and money will come back.

Ted Simons:
>> The concept--last question here. The concept of the bubble goes to the internet craze and real estate craze and this bubble. Are we going to learn anything about bubbles? Will they always be with us?

Tony Sanders:
>> They will always. You can't regulate deregulation. Take from consumers next time you buy a house, you can go down. Don't buy into anyone whether the newspapers or mortgage broker--I don't think they will tell you that. If real estate goes up, now you know.

Ted Simons:
>> All right. Tony good seeing you again. Thank for joining us.
Tony Sanders:
>> Thanks for having me, Ted.

Ted Simons:
>>> You can view a video of the interview you just saw or get a transcript of it on our web site. Here's how to get there. When you finish watching tonight's horizon don't forget to check our website for many extras. To get to our website go to azpbs.org go to the homepage and click on the word horizon under the public affairs section and go to the horizon homepage. The first feature you may notice is the video of previous night's show. Click on the play button and see and hear the latest segments of our program. If you would like to view previous segments, click on archives above the video box. Once you select a show, you have access to summary of topics, a guest list, transcripts and video. On the homepage you can see what's coming up on horizon and if you would like to be alerted about topics. You can signed up for a rss feed and podcast is available on the homepage and latest Cronkite eight poll and d.v.d. horizon he had indicates viewers beyond the scope of the program. Our website links you to hundreds of useful and informative sites gathered over the years. We are known for political coverage and provide links to contact lawmakers. Horizon's homepage is full service for those who want to keep up for what's happening in Arizona.

Ted Simons:
>>> The Maricopa county recorder's office has canvassed the final tallies for elections across the valley. There is now a complete list of candidates. Voter turnout is expected to reach a record high for the upcoming general election in November. Joining me now to talk about the elections canvas results and other election issues is Maricopa county recorder, Helen Purcell. Good to see you again. Thanks for joining us.

Helen Purcell:
>> Thanks for having me.

Ted Simons:
>> How many folks voted in the primary? Were you surprised by the final number?

Helen Purcell:
>>> I was very surprised. We talked before the election. I thought 35-40%. We saw 21%. The interesting thing was 17% were by mail. 4.5% went to the polls. That was Election Day that just really had no activity whatsoever.

Ted Simons:
>> is that a changing peridium, though? Are more and more folks going to go ahead and mail their ballots in as opposed to walking down to the church and vote themselves.

Helen Purcell:
>> Absolutely. They will. We had 2800 people request ballots for the general election and we have 600,000 over that will get a ballot automatically on October 2nd.


Ted Simons:
>> begs the question are we need to go reduce or perhaps eliminate inperson voting?

Helen Purcell:
>> I think it's something we have to look at. If this trend continues, you know, what we're doing now is the expense of two elections. One on the grouped and one by mail. That's just kind of doubling the expense. We may have to look at somebody. That doesn't mean that the general election this time because we will probably have 600,000 people who will go to the polling places that we won't have some lines. Because there will be that we also is to weigh that into the equation.

Ted Simons:
>> What do you expecting for the general election? With the last--what was 2004? What did we have back then?

Helen Purcell:
>> 78% turnout in 2004.

Ted Simons:
>> do you think it will be more.

Helen Purcell:
>> Yes, more than that.

Ted Simons:
>> Basically because of presidential election and the fact there's really no one else waiting in the wings. It's wide opened.

Helen Purcell:
>> There's no sitting president or sitting vice president who's going on. Yes, it's wide opened.

Ted Simons:
>> did you see anything as far as the primaries concerned regarding problems with voter i.d.?

Helen Purcell:
>> No, we did not. I think because we had few people at the polls. Whatever problems were out there, people resolved them and quickly and easily.

Ted Simons:
>> it was not something consistently seen at different polling places as prepares being a bigger problem as the masses show up for the general.

Helen Purcell:
>> I think when a person comes in with a driver's license, they have moved since the address on the driver's license. That's the one thing that will probably continue to see in the primary and general. They will have to vote a provisional. That will take more time.
Ted Simons:
>> Everything takes more time, doesn't it? Especially consumed by time when folks drop-offs the ballots, correct?

Helen Purcell:
>> That's correct. We can't count those until after the Election Day. If you remember in the 2006 election, after Election Day, we had 258,000 ballots to deal with earlies or provisionals or something.

Ted Simons:
>> That's '06 and now you have the presidential election.

Helen Purcell:
>> On top of it.

Ted Simons:
>> were there any problems with equipment failures?

Helen Purcell:
>> No, not at all.

Ted Simons:
>> Things are looking good as far as that is concerned?

Helen Purcell:
>> Things are looking great.

Ted Simons:
>> do you have folks? When 4.5% show up, do you think you have enough for the general?

Helen Purcell:
>> We need more at the general election.

Ted Simons:
>> In general at the polling places things ran relatively smoothly but hardly anyone showed up.

Helen Purcell:
>> That's right. We heard about the poll workers.

Ted Simons:
>> How are the preparing for the general and long lines? How are you preparing for that?

Helen Purcell:
>> We will get as many people to the polling places as we can and polling workers. We have added 84 polling places and split up a lot of the large precinct say anthem. We have done shifting of personnel as possibly can and add more people if we can.
Ted Simons:
>> For the folks to find out whether or not they are registered and where to vote and all of this information where do they go?

Helen Purcell:
>> go to the website recorder.maricopa.gov.

Ted Simons:
>> are you ready for this?

Helen Purcell:
>> Yes.

Ted Simons:
>>> Hospitals often provide more than acute medical care in the community. 10 they offer a variety of social services. In a moment, we talk about a new study that measures how hospitals address community needs beyond typical medical services. First, Merry Lucero introduces us to one example of that, the desert mission food bank.

Merry Lucero:
>> At first glance, the fourth street market in phoenix looks like a typical mom and pop grocery store. There are fresh fruits and vegetables, meats, breads and canned goods. Look more and you can see this is a unique discount food mart, which is part of John C. Lincoln's hospital food bank. We will.

Cindy Hallman.
>> We will help them get enrolled if they call for food stamps. Through that program they have an opportunity or cash to shop at the market. $10 families can walk away from $40 to $50 worth of food.

Merry Lucero:
>> They offer emergency food boxes for crisis' period.

Cindy Hallman:
>> when families can't afford to go to the grocery store and buy food, they can come in here and depending on the size of family receive emergency food box and get them through the minimum of three days.

Merry Lucero:
>> At the fourth street market people can choose and purchase their foods and other products. That lends dignity to the experience. It does for clients James and sherry Cassidy.

James Cassidy:
>> The first time was to get a food box.


Merry Lucero:
>> In recent months, James has had health issues and his jobs related to construction and housing has dried up. The Cassidy's have 10 children between them.

James Cassidy:
>> When I was making $1,500 a week, we stretched our food dollars. Between coming down here 100 to $150 a month has helped us. This has given us dignity in the hard times because we haven't had to come down and beg for food boxes, you know, what I mean. I know that's what they are here for. It gives you more dignity when you come down here and you're not getting a hand out but a helping hand up.

Merry Lucero:
>> Nearly 800,000 Arizonians need that helping hand up according to the association of Arizona food banks. Of those receiving emergency food 41% are children or senior citizens, 30% are from single parent households and 13% have children under the age of 5. The world health organization says children are hungry are more likely to become ill, have trouble concentrating and miss school.

Dan Coleman:
>> We have been told by teachers and principals that this food makes a difference in the maneuver of children in school and their ability to focus and pay attention in class.

Merry Lucero:
>> That is one reason why john and health network partners with desert mission to reach beyond medical services to offer this and other programs.

Dan Coleman:
>> Traditionally when we think of hospitals we think of acute medical care. We have an obligation to keep people from getting sick and help with their needs. We look at food and nutrition as an important block of that.

Cindy Hallman:
>> We are expanding the four walls of the healthcare not just the hospital. We are out in the community providing prevention services and part is providing food.

Merry Lucero:
>> The desert mission food bank has been providing food since 1929. Now in an average year, it serves 27,000 to 30,000 people.

Cindy Hallman:
>> We are seeing a dramatic increase in the food bank. In the last six months we have seen 40% increase in the number of people visiting our food bank. That's a little scary.

Dan Coleman:
>> it's a bit of a challenge because just when the need is greatest for people is when our government's tend to cutback because of reduced tax revenue and individuals and corporations tend not to give as much in terms of charitable donations when the economy is poor. It's really a challenge when the need is greatest, we have a little more difficult time developing resources we need to be able to provide the service.

Merry Lucero:
>> Desert mission faces that challenge with volunteers and the support of community so it can continue to help people like the Cassidy family.

James Cassidy:
>> This place has been a godsend. It really has helped us out and get through the hard times. My kids have not had to worry about a meal the whole time that we've been using this place.

Ted Simons:
>>> Here now to talk about the role of hospitals in the community is John Rivers, president and c.e.o. of the Arizona hospital and healthcare association. John, good to have you here. Thanks for joining us.

John Rivers:
>> Thank you, Ted.

Ted Simons:
>> When we talk about community benefits, are we talking about services the government doesn't pay for in general?

John Rivers:
>> Yes, we are. That's everything from health education to childhood immunizations to the example we just saw. You know on the set here providing food to people who are hungry. When you think about keeping the health--improving the health of a community, you have to think about a lot more than taking care of them when they are physically sick.

Ted Simons:
>> I want to talk about that coming up. How much does uncompensated care factor in?

John Rivers:
>> It's a third. Our hospitals provide about billion dollars a year in community benefit and 300 million of that and a little more than 300 million of that is uncompensated care.

Ted Simons:
>> There are some other uncovered costs as well, correct?

John Rivers:
>> Yes, there are costs that the government doesn't pay. That's part of the community benefit that we have to provide is to make up that difference.

Ted Simons:
>> Talk about research and education as far as uncovered costs that hospitals provide.
John Rivers:
>> It's a huge number. Everything rolls up into the $1 billion number. You're right, a lot of research costs are not funded by the government. They have to be privately funded or they are not funded at all. The same is true with health screenings. You see them all the time in the newspapers about, you know, this hospital or that hospital is offering free diabetes screenings at the mall this weekend or something of that sort. Those are never costs that are covered by government payers.

Ted Simons:
>> can hospitals afford to continue to do this and grow those programs?

John Rivers:
>> That's a good question. A lot depends on government payers. If you are being paid below your cost by medicare and medicaid, you are making that up some other way. There's a limit of how much free stuff, so to speak, that you can do without impairing the hospital. The state legislature imposed a rate freeze on access payments. I can make a case that right now the one part of the economy that's been very strong over the last year has been the healthcare sector. It is certainly not the financial services industry or the construction industry or the hospitality. They are all suffering of the short answer to your question, Ted, no. Our ability to do is that is not unlimited. If government payers kick that stool out from underneath us, we will have real problem.

Ted Simons:
>> are hospitals doing a good enough job of getting that kind of information out to the public lawmakers included?

John Rivers:
>> One of the reasons we did the community benefit survey is because we believed we needed to do a better job of that. We didn't think we had been telling that story adequately enough in prior years. That's why we did the survey. We felt it was our duty to report it to the public. I think we did not do a good enough job is the past but it's a problem we think we have corrected with the annual survey.

Ted Simons:
>> A lot of folks think of hospitals in the traditional ways. Talk to us about that. The traditional role of hospitals in the community and that.

John Rivers:
>> Somebody gets sick and appendix needs fixing or a limb needs repair or trauma care or emergency care which is maybe the way most people think of hospitals. When you think in terms of maintaining the health of a population, improving the health of a population, that gets you into a person's nutrition, the housing needs and the quality of the water they drink. That's why you have programs like they have at the desert food mission because they are dealing with food basic necessity of maintaining good health. That role has evolved over the years and without question it's the roll of today's modern hospital to focus on the needs of the entire healthcare community.

Ted Simons:
>> There's benefits to the programs?

John Rivers:
>> Absolutely. Our mom taught to us an ounce of prevention is worth a--

Ted Simons:
>> A pound of cure.

John Rivers:
>> There you go. A pound of cure. Thank you for bailing me out. That's true. I think there is a savings over the long-term if we pay attention to the basic preventative care in the front end which is what we're trying to do.

Ted Simons:
>> is there a risk--we talked about the money factor. Is there a risk with the hospitals spreading themselves too thin with the goods and services?

John Rivers:
>> I think there is. There's a limit how much you can do for which you will not get paid anything. Many companies not just hospitals and other companies in Arizona are very good corporate citizens. They do things because they feel it's the best interest in the community to do that. We have limits on the ability to do that just like any other enterprise in Arizona.

Ted Simons:
>> I notice the i.r.s. wants hospitals to report on the community endeavors. Has this always been the case?

John Rivers:
>> No, it's new. Now we did it purposefully before the i.r.s. required us to do it. We thought it was right thing to do. The i.r.s. is very recent and start applying to all hospitals around the country uniformly in 2009. I think the i.r.s. regulations have a good thing. There are a lot of different ways you can calculate community benefit. What the i.r.s. requirements will do is require that every hospital in every state calculate it in the same way. I think it will give us better measurement tools about who's doing what in relationship to other institutions.

Ted Simons:
>> Very good. John, thank you so much for joining us.

John Rivers:
>> You're welcome.

Ted Simons:
>>> Public education in Arizona. Find out where we stand. We'll visit one of the nation's top public schools an inner city school facing academic challenges and a school used by ASU for research. That's tomorrow at 7:00 on "Horizon." That's it for now. I'm Ted Simons. Thank you so much for joining us. You have a great evening.
In this segment:
Tony Sanders:Professor of finance and real estate, W.P. Carey College of Business, Arizona State University;Helen Purcell:Maricopa County Recorder;John Rivers:President and CEO, Arizona Hospital and Healthcare Association;
SPOTLIGHT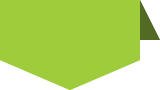 STAY in touch
with
azpbs.
org
!
Subscribe to Arizona PBS Newsletters: