Local reporters review the week's top stories.
Transcript:
Ted Simons:
Tonight on "Horizon" -- Maricopa County sheriff Joe Arpaio is fighting with the board of supervisors. The governor is fighting with the attorney general. And everybody is fighting over budget cuts and taxes. That's next on "Horizon."

Announcer:
"Horizon" is made possible by contributions from the Friends of Eight, members of your Arizona PBS station. Thank you.

Ted Simons:
Hello and welcome to "Horizon." I'm Ted Simons. Joining me Mary K. Reinhart of "The Arizona Guardian," Mark Brodie of KJZZ radio, and Ryan Gabrielson of "The East Valley Tribune." Sheriff Joe Arpaio says the Maricopa County board of supervisors is holding his money hostage. Ryan, regarding this $1.6 million.

Ryan Gabrielson:
It comes from the department of public safety, focused on gang enforcement and illegal immigration. Senator Russell Pearce has managed to secure $1.6 million. And the only -- the budget, because the board of supervisors have to approve all budgets for all county agencies. What's interesting with this group, the $1.6 million doesn't come with no strings attached. The county has to put up money in matching funds in order for Joe to get -- they haven't said no. They voted 4-1 to delay the decision.

Ted Simons:
We had David Smith on "Horizon." He said he wants to be sure the money is spent responsibly and in the -- his words -- not for reality T.V. shows and these things. The board of supervisors has oversight?

Ryan Gabrielson:
They do. That's why it's held up. They have to vote to approve to pass the money along. Basic gifts. Someone wants to donate a computer; they have to vote to approve that. Right now it's in their hands and the sheriff's office went to the public because they realize they don't have any other avenue and there's a concern how the money has been spent in the past. The sheriff has a problem with get'em money. Part of that is because they failed to file all of the paperwork required for the deadline, another $600,000 was taken away by the governor's office to form a felony warrants taskforce. They've been trying to characterize this $1.6 million as a reimbursement. We're getting our money that was taken before. They're getting a whole new fresh $1.6 million if the county board of supervisors approves it.

Ted Simons:
Until that happens, is there anything that the sheriff or lawmakers -- Russell Pearce was there in support as well, anything they can do?

Ryan Gabrielson:
They're working on that right now. Clearly, they haven't figured that out yet. Theoretically it's possible that senator Pearce can get some legislation passed -- if he can get the legislation passed so that the get'em don't require matching funds. So the agency getting the funds has an investment. If they change that, the board of supervisors might not black at it. Because then they don't have put up county funds.

Ted Simons:
We had the sheriff on to talk about a variety of things, not the least of which is warrants. The police departments around the valley did not decline to form a partnership to take care of these?

Ryan Gabrielson:
What happens is Maricopa County -- there's $10 million in stimulus money coming down through the federal program, the Eric Burns' fund. It's way more than they normally get. I think nine or so million more. Maricopa County, David Smith and his fellow officials came up with the idea; why not create a taskforce that's countywide? There's one that covers the east valley and west valley but there's no comprehensive group that's ultimately responsible for tracking down these fugitives as soon as they come up. When everybody sat down at the table, there was nobody besides the county wanted to form the taskforce. The police department says it's not because they don't want to partner with each other. Pretty much everybody but the sheriff's office has formal partnerships and taskforce to go after fugitives. The sheriff's office doesn't have anybody to do that right now. That was one of the rubs. You want the sheriff's office to be a center of this thing and they don't do anything. The other part was they didn't want to give up a chunk of their money to do this. So they don't have to lay off police officers or their existing felony taskforce.

Mary K. Reinhart:
This is stimulus money, right?

Ryan Gabrielson:
Yes.

Mary K. Reinhart:
Is there a danger if we look confused that we might lose it?

Ryan Gabrielson:
I think right now, every agency in the country that's getting stimulus money is looking confused. Because it's shifting the things you have so you have the amount that's coming. This money is locked in. It's how they're going to spend it. They've divvied up who is going to get what, but haven't -- every single agency has to come up with how will they spend it.

Mary K. Reinhart:
Right.

Ted Simons:
And the sheriff is repeating he's not responsible for these warrants. And I guess if you look at the letter of the law, really, all he has to do is enter into the database and that's it, right?

Ryan Gabrielson:
That's all the state law currently requires is to maintain and enter the warrants into the state and federal databases. Just -- they meet the minimum requirement of what they're supposed to do. Other counties, particularly PIMA, have gone far above what they're required to do. They've got a warrants backlog of fewer than 3,000. But we have 40,000 on served warrants.

Ted Simons:
When the sheriff says it's not my responsibility, and oh, by the way, if in the course of duty, we collected 17,000 fugitives or whatever he aaid. I asked him on the program, why not you? Why not take the leadership and he basically said why should we take the leadership? It's not our responsibility. Is this just loggerheads until --

Ryan Gabrielson:
It looks like it's going to be at loggerheads until someone decides for them. That would potentially be the senate judiciary committee. Clearly, there's a gap in state law, we need to assign somebody who is responsible for this. There's a push to make it -- the county -- the county sheriffs, at least in Maricopa County, the county sheriff because it's so large. Small agencies don't necessarily have the resources.

Mary K. Reinhart:
There was an argument that the agency that has a crime committed within its borders should be the one responsible for the warrants.

Ryan Gabrielson:
When that happens, say, a crime is committed in Youngstown, they don't have the resources to have a fugitive division to go and track down. That's why in San Diego County, you have -- they all pool resources and assign their own detectives so you have a significant team of 60 agents and deputies to go after just -- deputies to go after this. Everybody works together.

Ted Simons:
We've got an idea maybe there could be legislation down the pike. And legislation figuring out who is responsible for the warrants and mark, this depends on the fact that legislation will even be heard down there? What's going on at the capitol?

Mark Brodie:
Senate president Bob Burns has maintained they weren't going to do bills until the budget is done. The house is doing some. They're not doing the final roll call voting yet. There's no reason to if the bills sit in the queue waiting to go to the senate. It seems at least for now, until the budget is done, none of it matters.

Ryan Gabrielson:
What is everybody else doing?

Mark Brodie:
Trying to fill their time. They're having some hearings, you reported on some of the informational hearings. A lot of what they're doing, especially in the senate, get up on the floor and talk about the stimulus package or talk about taxes or the budget or talk about education. There are -- I've heard from a number of senators and some representatives as well, who are saying we're bored. Nothing to do here.

Ted Simons:
What is the mood down there? Are they literally just looking for something to do?

Mary K. Reinhart:
Well, leadership is having small group meetings with rank and file Republicans. Republicans meeting with Republicans to go through the draft budget proposal that they like to call a spreadsheet because they don't want to call it a budget. It's very much in transition and they're meeting individually and in small groups. Will you support it, and if not, which is generally the answer, why not and what do we need to do to get a yes vote? And at the same time, the folks not meeting are sitting around, go home, I think there were two informational meetings this week in the senate. There was a joint house committee meeting. There are some lawmakers who have said this is a deliberative process and I'm glad it's going so slowly because maybe then we'll know what we're voting on at the end of the day. A new concept. Because it's a complicated and ugly budget, it's making it very difficult.

Ted Simons:
Go ahead.

Mark Brodie:
The issue has become, on the votes they have, the bills they have voted on, the childcare subsidies and deadline bills, those have happened in the course of a couple of days. It's like the budget often is where everything happens in one day and they stay late. They haven't had too many late nights so far this session. In theory, it's deliberative, but the bills still have been sped through the process.

Mary K. Reinhart:
That's a good point. Someone said it's like the dance that happens every session where there's negotiations and then all of a sudden, there's a budget. And so theoretically, I guess, we could see ourselves zipping through in a week and we're done. But it's not -- I think the money is not on a real speedy resolution right now.

Ted Simons:
I'm curious about lawmakers that are turned out. This is their last stand to do what they were elected to do. There's got to be some pretty hurt feelings that nothing is getting done.

Mary K. Reinhart:
I think leadership, particularly senate president Burns is hearing about that. At least in caucus, when they were having caucus. Can we just hear bills? I think Senator Paton expressed frustration. There's things they'd like to see get accomplished and I think there is frustration among members, who want to see their own legislation moving through the process. Not just peers.

Mark Brodie:
And members of the house who worked hard to get their bills through committee and floor votes and they're waiting for the senate to take up bills and not only issues they would like to see done, but issues they've been working fairly hard on in some cases to try to get the votes through committee, through the full house to get those votes, to get the bills approved and now they're just sitting there waiting for the senate.

Ryan Gabrielson:
Is there pressure to turn the spreadsheet into the budget or to get Bob Burns to rescind his requirement?

Mark Brodie:
That seems to be the big question. At some point, president Burns may have to make a decision. He said so far, steadfastly, he's not going to hear bills until the budget's done. Whether or not he decides to change his mind, I have no idea.

Mary K. Reinhart:
And we can walk and chew gum at the same time, so he proceeds to let that process continue in the house. The question becomes do we find ourselves at the end of June, the budget has to be finished and on the -- and signed by midnight June 30th, are we in a situation because of the severity of the deficit and the difficult decisions, will we find ourselves with only a budget at the end of the session and nothing else?

Ted Simons:
That's a possibility. We had a public budget summit, I suppose it was. President Burns was there and the governor and a whole lot of other folks. What was said? Was it reiterating everyone's position?

Mary K. Reinhart:
It was dueling power points. An overflow crowd of 800 people and the folks at GPACs were saying we didn't know this was so bad that you look at a chart and see the lines spreading between expenditures and revenues; we're looking at a hole. And they thought if we didn't know that, maybe a lot of others didn't. The governor's plan for at last resort temporary -- we think there's other option, borrowing and securitizing -- more privatization and perhaps rollovers.

Ted Simons:
Weren't those things that former governor Napolitano was offering up as well?

Mark Brodie:
They were. And when you asked the legislative leaders about it, their answer often is we never thought we'd be in this situation. It's gotten this bad that we have to take these options that we don't like, but these options of securitization and the rollover and selling of state assets, these are better options than the legislative leadership position than raising taxes and in talking to folks at the capitol, the tax issue seems to be the big sticking point, at least in the top two or three. Governor Brewer said that we probably need to do this and speaker Adams and president Burns said we don't want to do this. And at some point, they're going to have to figure out a way to come up with a plan that the legislature will approve and the governor sign. Otherwise we'll keep sitting here.

Ted Simons:
The governor's five-point plan, do we get anymore in the way of specifics? I know she said she needs to be presented with a budget. Is she going to start pushing a little bit here?

Mary K. Reinhart:
Remains to be seen. When we talked to her after the summit, she said it's up to the legislature. It's their job. And we heard today that they may be able to -- willing to provide budget folks more detail. Which includes long-term tax and structural reforms as well as getting out of the hole we're in right now. The difficulty also becomes as we were talking about taxes, what taxes? What taxes are we talking about? And we've seen at least one business come out in support of the governor's proposal and other business leaders looking at it and talking and I think the executive director said this might be what we have to do in terms of going to a temporary tax hike. Sales tax hike, that's probably ok for business. But when we talk about income tax hike and which the Democrats proposed a budget that looks at taxes on the highest income earners, as well as a utility tax, I'm not sure the business community will go along.

Ryan Gabrielson:
Sales tax, people don't notice them. They go up, people continue to pay. It's what? 7%, 8%, heading up percent and nobody takes flak. Income taxes and property taxes, things people notice because they come in lump sums, then they get angry.

Mark Brodie:
And one of the things that was interesting, also at this budget summit, one of the top budget people was saying that one of the problems is that the state relies so heavily on the sales tax. When the economy goes down, people don't buy things as much as they do when the economy is going well. And people buying less, the state brings in less tax revenue.

Ted Simons:
Did the Republican leadership bring out a report that 14,000-some jobs could be lost with a one cent sales tax? Was it that or any kind of tax?

Mary K. Reinhart:
It was part of the power point that the speaker presented. I think a tax hike, over a period of time, 14,400 jobs would be lost. After the summit, again we had a Q and A with the governor and she said she didn't believe the numbers. She didn't believe that's true. And, of course, it doesn't perhaps take into account of what, you know, not reducing state government would do in the way of actually spurring the economy.

Ted Simons:
And we had a member of the fact team, the taskforce that looked into budget ideas and anything out there, because the legislative leaders said give us ideas and Tom Rex says as far as he can tell, studies show if you cut taxes you lose X. But if you cut spending and people lose their jobs, you lose X + Y. I want to get back on the budget, but I also want to get back to county budget here. Was this a surprise that the county attorney sent two cases up to Yavapai county months after everyone suggested this would be the best thing for him to do?

Ryan Gabrielson:
After months of him saying absolutely not, this is my, you know, requirement under state law. I have -- I'm required to prosecute these cases and serve as legal counsel to the board of supervisors. And well --

Ted Simons:
The court tower.

Ryan Gabrielson:
The decision to send these cases up to Yavapai comes after a series of legal losses on whether he can certainly participate in the investigation of the court tower and on the board of supervisors, after the county attorney and the sheriff started an investigation of supervisor Don Stapley, over right now is paperwork issues, but hinted at potential kickbacks, the board of supervisors started to create its own civil litigation. So he was facing a loss of a huge segment of his office and that started to materialize, that's when he made the decision to kick the cases up to Yavapai County.

Ted Simons:
He said this was his way of mend fences and break an impasse. And we had David Smith on and sounded like he doesn't buy it.

Ryan Gabrielson:
There was a lot of nastiness, and it got personal and the sheriff's office expanded the investigation to a great many county officials. The county manager filing records requests and everyone's emails and on and on and it brought a lot of bad blood. People don't like to be under investigation and then being -- investigation. And then closing ranks on Stapley. The board of supervisors made the argument that the county attorney shouldn't be prosecuting that case.

Ted Simons:
And Country Attorney Thomas says he wants mediation on all outstanding legal problems. Is anyone going to buy into that?

Ryan Gabrielson:
The president of the board yesterday sent out a letter saying if you are going to be acting in good faith, we'll walk down this path. Everyone is skeptical because they haven't been getting along very well.

Ted Simons:
We don't have much time left. I know that Tom Horne has been -- a thousand teachers around the state have been told they could, will lose their jobs. Horne says they're overreacting?

Mark Brodie:
He's saying we're going to get stimulus money; districts need to calm down and not send out all of these pink slips to teachers because the cuts are not going to be as bad as you, the districts, think they will be. The Republicans tried to pass a bill that would have extended the deadline to when the districts had to let them know. It passed but not with votes to take effect right away. The Democrats opposed along with the Arizona education association.

Ted Simons:
This is -- now where these lawmakers are hearing from a whole lot of teachers that are being told you probably don't have a job but we're not quite sure because we don't know where the money is coming from.

Mary K. Reinhart:
I think they're hearing from parents too. The kids are coming home and saying, "Miss Johnson isn't coming back next year." And the rubber hits the road. See, the Democrats, you reap what you sow. The Democrats are saying, you know what, we're not in a position of certainty. In fact, the school board and representative Eric Meyer was saying I lay off 221 teachers and we're still looking at cuts of 300-plus million. And what are we supposed to do in this situation? And assume that things are going to be better. People aren't quite sure what we're getting and when.

Ted Simons:
We've got to stop it right there. Great discussion. Thanks for joining us on "Horizon." Coming up on "Horizon" -- Arizona's superintendent of public instruction, Tom Horne, will talk about how the state's budget crisis is affecting education, including teacher layoffs. He'll also address the Ell lawsuit. That's Monday at 7:00 on "Horizon." Tuesday, Arizona senate president Bob Burns and house speaker Kirk Adams make their regular appearance on "Horizon" to give us an update on their work on the state budget. Wednesday, Senator John McCain visits our studio to discuss the economy, his recent visit to Vietnam and his run for the presidency. Thursday, house minority leader David Lujan and senate minority leader Jorge Garcia give the democratic view of the state budget process. Friday we'll be back with another edition of the journalists' roundtable. Coming up -- Clean coal, solar and wind: Will the push for cleaner energy send your power bill sky high? That's next on "Now." That's it for now. I'm Ted Simons. Thank you so much for joining us. You have a great weekend.
In this segment:
Mary K. Reinhart:The Arizona Guardian;Mark Brodie:KJZZ radio;Ryan Gabrielson:The East Valley Tribune;
SPOTLIGHT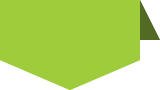 STAY in touch
with
azpbs.
org
!
Subscribe to Arizona PBS Newsletters: