Guns heading south into Mexico and drugs coming north into the United States are key ingredients in a formula for violence at the Arizona-Mexico border. Federal agents from the Drug Enforcement Administration and the Bureau of Alcohol, Tobacco, Firearms and Explosives talk about what their agencies are doing to reduce the violence and criminal activities
Transcript:
Ted Simons:
Good evening, and welcome to "Horizon." I'm Ted Simons.
Arizona lost today in its latest bid to host another Super Bowl. Glendale was hoping to win the right to host the game in 2013, instead NFL owners voted to give the game to New Orleans, making it the 10th time that city will have hosted the event.
Mexico's drug war is threatening homeland security in the U.S., especially in border states like Arizona. We'll hear what federal agencies are doing to stop the trafficking of guns and drugs. But first, here's what local officials had to say last month at a hearing in Phoenix conducted by the U.S. senate committee on homeland security.

Joe Leiberman:
We're going to focus this morning on a very real consequences for communities along the Mexican border associated with activities of the Mexican drug cartels and their nightmarish violence. As the citizens of Arizona know only too well, drug-related violence has claimed over 7,000 lives in Mexico since the beginning of last year. That's a stunning number. The cartels have gone to war with each other, and with the Mexican government.

Terry Goddard:
Their operations are made up of at least four primary criminal enterprises, and I've got a very rudimentary drawing over here that shows them in graphic style. Guns and cash, smuggled South, drugs and human beings smuggled North. I'd like to show you one item. These are stored value cards. These kind of cards which we think of as gift certificates have been used to move hundreds of thousands if not millions of dollars across the border. They are not considered financial instruments under United States law, and as a result, there is no crime to take a million dollars in a card like this and take it across the border.

John McCain:
Due to the insecure border and the high demand for illegal drugs in the United States, the drug cartels' activities are impacting the security of the United States and particularly border states like Arizona. I'm sad to say that the city of Phoenix is now the kidnapping capital of the United States and second only to Mexico city for the most kidnappings in any city in the world.

Jack Harris:
Many of the kidnapping victims as you've heard, are being brought in to Phoenix by smugglers known as coyotes, and each victim is paying an excess of $1500 each to be brought in to the country. Once here, the coyotes take them to drop houses where dozens of smuggled people are kept. Their shoes and clothes are often taken so they can't escape. They are beaten and tortured while their loved ones listen on the telephone in horror as another $2500 or more is being demanded from the kidnappers.

Ned Norris, Jr.:
The nation is in the midst of this crisis and our way of life and culture and traditions are changing every day. The cartels are developing formal relationships with O'odham nation members to drive vehicles loaded with hundreds of pounds of drugs and/or cars or trucks loaded with illegal migrants to designated locations off the nation. What they do is a simple process of offering $700 to $5,000 depending on the type of load to a tribal member to either drive the load or store the drugs that their home or a shed.

Ted Simons:
Joining me now is Elizabeth Kempshall, special agent in charge of the Phoenix field division for the drug enforcement administration. And William Newell, special agent in charge for the bureau of alcohol, tobacco, firearms, and explosives. Thank you both for joining us on "Horizon."

Elizabeth Kempshall:
Thank you.

Ted Simons:
We got kind of an overview, but let's continue this talk about just how serious the problem with violence especially is at the border.

Elizabeth Kempshall:
I think the problem of the violence is definitely a problem in Mexico, and we're seeing increased trafficking violence in the United States. But you must look at the violence in Mexico, strangely enough, as a good thing. Because it means that the methods employed by president Calderón and the drug enforcement administration and other federal agencies are making an impact on these cartels. They start acting out and lash out in violent ways when we're putting pressure on them. When we've broken their backs.

Ted Simons:
Is that how you see it as well? I was going to ask, why does it seem like these cartels have gotten so brazen recently?

William Newell:
Well, she's right. The violence in Mexico is is a sign of success. Just like in Columbia in the '90s. We have to support the administration of president Calderón to keep up this fight. It's a fight we cannot afford to lose. And we're seeing things like in A.T.F., we're seeing things, the price of guns on the black market in Mexico have doubled and tripled recently. That's a sign there's a desperate need for the illegal tools of the trade. The guns and ammunition. And so we are having success. And -- but we cannot stop. We have to help, we have to assist and we have to continue this fight against the drug cartels.


Ted Simons:
I want to get to the factor of Americans helping Mexican and the Mexican government achieve this goal. You mentioned Colombia. What about Colombia do right that Mexico could learn from?

William Newell:
I think Mexico is doing exactly what Colombia did, which is from the administration on down, there was a commitment to not do business as usual. That is, to make the lives of the drug traffickers and their whole organizations extremely uncomfortable. Basically saying, listen. The way were you doing business before is unacceptable. It's illegal. And we're going to use all our means legal, civil, and other to go after you to disrupt and dismantle the organization. And we have to support that.

Ted Simons:
Do you agree president Calderón is handling this in the right way?

Elizabeth Kempshall:
You have to look at history. History will tell us President Calderón is doing it in the right way. As bill was just saying, president Uribe started extraditing some of the most significant members of the cartels from Colombia to face justice in the United States. And that's when a lot of the violence erupted in Colombia. And you heard of police officers being killed, judges being killed, and you were hearing Colombia is going to be a failed state. But you know the government of Colombia and the United States stayed focused on the goal, and that was to make Colombia a safer place and disrupt and dismantle these Colombian cartels. And they did just that. And that's why we know what President Calderón is doing is the right thing, because he started extraditing some of the most significant cartel members into the United States.

Ted Simons:
And I want to get to what Americans can do to help the Mexican government here, because I know there are Southbound inspection programs, not necessarily your point of focus, but I know you're familiar with these operations. Do they make sense, and here's why I'm asking this. I will get people saying, why are Americans being stopped by Americans and having searches done before they go to Mexico? Why is that happening?

Elizabeth Kempshall:
It's important to know that for the traffickers to know that Arizona is not a gateway into the United States, or out of Mexico -- into Mexico with their illegal goods. And that what we try to do is have a strategic attack on these couriers that are going southbound and the drugs coming northbound, and we do that through an intelligence driven enforcement strategy so we try not to disrupt everyday citizen' lives, but we need to make sure we're properly focusing our efforts on the most significant violators.

Ted Simons:
Again, the idea that in order to go to Mexico I'm going to be searched before I go to Mexico by an American. Some folks have a problem with that.

William Newell:
We have to understand, Mexico is having a very tough time right now dealing with these drug traffickers. But they're having -- they're putting forth a valiant effort. Their our neighbor and friend, Mexico is one of our greatest trading partners. We have to make sure we're doing everything possible to support them in their fight, because the Mexican drug traffickers and their cartels are here. D.E.A. will tell you they're here. How far we let those roots sink into U.S. soil depends on how much we support Mexico and their efforts to combat -- they're violent thugs. People used term violent drug cartels, that's accurate. But they're violent thugs. They're criminals. And we have to work together to put those criminals behind bars.

Ted Simons:
Criminals using guns. Talk about the problem of gun running to Mexico.

William Newell:
It's a significant problem. Guns are the tools of the trade. And they're getting a significant amount of their -- many firearms illegally. Through straw purchasers, people lying on gun forms and lying saying the guns are for themselves and they're not. Through gun shows where people are unlicensed dealers are selling guns to people they might believe to be probably illegal traffickers of firearms. And from some dealers that might be complicit, which is a very small number, but there are examples of -- that we've prosecuted of some dealers that have been complicit in that.

Ted Simons:
Has this always been a concern? Or is this something that again is flaring up now because of the efforts of the Mexican government?

Elizabeth Kempshall:
I think drug trafficking has always been a very violent business. But right now you're seeing it spotlighted more so because of the great efforts of the Mexican government and specifically President Calderón, and our U.S. law enforcement efforts against these cartels. Neither one of us, neither Mexico or the United States, are allowing these cartels to operate as they have in the past. We refined our targeting techniques and our investigative techniques, and we're being very successful. And so that's when you see these cartels lashing out with the violence and with the weapons.

Ted Simons:
Are there also ways to combat the attraction here in America? Are things changing here in America that would keep the flow or slow the flow because, let's face it this, is all supply and demand?

Elizabeth Kempshall:
Absolutely. Our goal here, law enforcement in Arizona is to make Arizona a less desirable route for these cartels and the way that we do that, we work with our federal, state, and local partners, and we make sure that these cartel members and their members of their organization face justice here in the United States. And know there's bad consequences to their bad acts.

Ted Simons:
I know getting back to guns and weapons and these sorts of things, I know that our governor basically addressed the N.R.A., the convention was in town last week. She basically said new gun laws are simply not the answer. Do you agree? Are there ways that we can keep guns out of bad guys' hands? Are we doing the best we can here, or are more laws needed?

William Newell:
No. We have -- the laws we have are very effective. I think it's an awareness, a public awareness. Not just about the guns, but about everything. You have the drop houses, the houses that are being used for illegal immigrants. Neighbors might not know a next door house is being used as a drop house. If you have information about guns, drugs, call your local police department. If you happen to have the number for one of the agencies, ATF, DEA, call us. But the issue is the laws we have on the books are very effective if they're used effectively and the individuals are prosecuted, they have tremendous success in disrupting that activity.

Ted Simons:
You mentioned straw buyers as a being a problem. What's a straw buyer?

William Newell:
That's someone who goes into a gun store and lies on the A.T.F. forms, the card to fill out when you buy a gun. They're buying the gun for someone who legally can't about it gun or someone who doesn't want that information, their information on the gun forms. It's a tremendous illegal source of guns not only to violent criminals in the United States, but violent criminals in Mexico. So we have public awareness campaigns. We do things like entities like the NSFS, public awareness like don't lie for the other guy, try to educate people, this is a 10-year federal felony. Lie on a form that says the gun is for you when in fact it's not.

Ted Simons:
I know the N.R.A -- I bring them up a lot because you're with A.T.F. and they were just here. They were saying they're not buying the idea that 90% of traced weapons in Mexico are coming from America. They're saying what's happening to central America, what about South America, that's where you're seeing the flood of weapons and firearms illegally. Your response?

William Newell:
Currently what Mexico -- Mexico is tracing about 50% of their seized guns. Which is tremendous, because three years ago it was about half that. But of the firearms that are being seized and traced out of Mexico, currently it's about 93%. Of those guns are U.S. source. Guns manufactured in the United States, or guns that were imported legally in the United States. And then obviously made their way illegally. Are the Mexican drug cartels getting their -- getting guns from the central American black market? In increasing numbers recently? Yes. Why is that? Because we're having tremendous success on the border of stemming the illegal flow of firearms, but they're still getting a substantial amount of firearms on the U.S. commercial market.

Ted Simons:
As far as what we saw attorney Goddard holding up the gift card as well, ideas and ways of getting cash south of the border. Are they changing, evolving? Is it just basically: find someone with a suitcase, stuff it full of cash and good luck?

Elizabeth Kempshall:
Well you gotta understand: that is the goal. That's the prize for the drug cartels, is the money back in their hands in Mexico. And so they're very creative and very adaptive to law enforcement techniques. So we're always evolving and analyzing how we're investigating the money going back southbound. But they will use any method they can get their hands on to get their money back south.

Ted Simons:
As far as your agency is concerned, the D.E.A. drug enforcement administration, what would you like to see the most? Is it just simply more folks doing the job? In a perfect world, what would you like to see?

Elizabeth Kempshall:
I'd like to see our efforts with Mexicans, the Mexican counterparts continue. That's the best I've seen right now, in the 25 years I've been with D.E.A. And I'd like to continue to grow our partnership and be able to work our cases jointly, because to really make a significant impact about these cartels, it's not just about seizing loads. You have to take out the entire organization and they need to face justice here in the United States.

Ted Simons:
A.T.F., what do you think the department needs the most?

William Newell:
I echo what she said, the relationship with Mexico and expanding that, but resources are a key issue. We have a handful of agents here in Phoenix, I have a handful of agents in the state Arizona, absolutely we need more resources.

Ted Simons:
Is that message getting through? I would think with this border problem, Arizona right here, that's got to be something people --

William Newell:
It is. And we're very appreciative through our congressional delegation for all the support we've received not only in Arizona, but New Mexico, one of the states I cover.


Ted Simons:
We have about 30 seconds left. I know it's a load question, but the Mexican government, traditionally has been known as having a problem with corruption. Is there only so much you can do?

William Newell:
Well, I will tell you President Calderón from the first day he took office has addressed corruption like nobody's business. He's removed top-level people all the way down to lower level people. So it is an issue. The problem is money. When you have drug traffickers that are making billions of dollars a year, drug trafficking organizations making billions a year, that's a tremendous issue. It's going to affect corruption.

Ted Simons:
Very good. We'll stop it there. Thank you both for joining us on "Horizon." Today Arizona's economy is highly dependent on growth, tourism and jobs created bite retail and construction industries. But it wasn't always that way. Here's a look back at what our state was built on.

Narrator:
There was a time when every Arizonan learned the five Cs in elementary school. Now most Arizonans of any age can't name all five despite their importance to Arizona's heritage. Cattle. Copper. Citrus. Cotton. And climate.

Marshall Trimble:
It's really funny about naming the five Cs. They're pretty obvious to a native Arizonan, I think, who has been here a long time. They're all represented on the state seal. These were the economic forces that really drove the economy historically in Arizona. And it was true right up until about 50 years ago.

Narrator:
Some would argue that the settlement of modern Arizona all started with mining.

Marshall Trimble:
You think about it, a prospector's pick turns over rich ore, the next thing you know you've got a town. In the 1850s they found gold, and in the 1860s they found more gold, and after that people began to pour in here.

Narrator:
Gold and silver may have started the boom, but it was copper that put Arizona on the map. The first major operation began in Clifton in 1872.

Marshall Trimble:
The town sprung up, these towns became the biggest towns in Arizona. Bisbee, Jerome, Clifton, Globe, Miami, these were big, big-time copper towns.


Narrator:
Industry practices evolved over time as methods of extracting and Porter Goss pro saying modernized. What hasn't changed is the multi-billion dollar financial financial impact this scene makes in the copper state's economy. Since 1910, Arizona has been the copper capital of America. Producing more copper than all other 49 states combined. Copper lay beneath the Arizona soil awaiting discovery. But cattle arrived in the state one hoof at a time. Father Chino herded cattle into the Santa Cruz valley, now southern Arizona, for the O'odham, and Spaniards established the first Hispanic ranch in the area in the 1600s.

Marshall Trimble:
Another thing that really contributed to the cattle industry and the Arizona economy was during the Apache wars when 20% of the United States Army was stationed in Arizona. So the cattle industry really thrived on providing cattle not only for the military post and the mining towns, but for the reservations.

Narrator:
Open range cattle grazing appeared in northern Arizona after the completion of the Santa Fe railroad. Gradually ranchers across the state fenced in the open range or transitioned to large feeder lots. Despite the sale of large tracts of ranchland to developers, beef remains the state's leading agricultural product. Arizona produces enough beef annually to feed over 4.6 million Americans. And the state's dairy industry produces over 3 billion pounds of milk a year. Cotton growing in Arizona may be as old as the seeds and cloth found in the ruins of prehistoric settlements. Egyptian cotton was introduced into the valley in 1900. Yuma cotton became the first commercial cotton grown in Arizona a decade later. During World War I, an embargo was placed on Egypt, the main supplier of industrial strength cotton, which was needed for airplane wings, tires, and dirigibles. Arizona's Pima cotton filled the bill. The Goodyear tire and rubber company pioneered the conversion of desert to irrigated farmland. By 1920, there were almost 230,000 acres of cotton in the state. And in 1953, the state reached an all-time high of 690,000 acres.

Marshall Trimble:
There was a time in world war I when you could buy a lot in a farm in Scottsdale and you could pay off your mortgage with the first crop.

Narrator:
When military contracts ended, the farmers suffered tremendous losses. Regardless, the cotton industry maintained its king cotton moniker. Today, Arizona is third in the nation in producing Pima cotton and in the top 10 in producing upland cotton and cotton seed. However, like cattle, many of Arizona's fields have gone from cottony white to tile red. A byproduct of the state's population growth. Citrus came to Arizona from around the world. Initially, explorers brought lemons and oranges to the new world from China. Arizona's climate, with low frost, minimal high winds, and endless sunshine, was a natural greenhouse for high-quality citrus production.



Marshall Trimble:
The history of citrus here in Arizona really begins in the salt river valley in the 1870s. They had begun to dig out those canals and they finished a canal in the 1880s called the Arizona canal. And it runs through the heart of the valley today. And everything south of the canal became irrigable. And everything north of the canal was figured to be worthless desert land, because water didn't flow uphill.

Narrator:
The first Arizona grove was planted in Ingleside near Phoenix by W.J. Murphy in 1889, followed by plantings in Yuma and Mesa. Due to early distribution challenges, the industry did not take hold until 1928, when establishing the Arizona citrus growers association eliminated many costly transportation problems. By 1935, there were 21,000 citrus acres. In 1995, 33,000 acres. Today Arizona is second in the nation in production of lemons, third in the nation in tangerines, and in the top 10 in oranges and grapefruit. Arizona's citrus industry isn't the only C that relies on the sun. As early as the 1880s, visitors discovered the therapeutic benefits of Arizona's climate. From outdoor enthusiasts, to wannabe cowboys, Arizona had something for everyone. Some resorts started out for health seekers. Others emerged as the playground of the affluent. Arizona's natural beauty was another attraction. The Grand Canyon was designated as a national park in 1919 through legislation sponsored by then U.S. representative Carl Hayden. Easterners flocked west for fun in the sun. For a taste of the wild west at dude ranches and to view exotic Native American ruins and cultures. After World War II, many soldiers who trained in Arizona returned and air conditioning made living in Arizona more desirable.

Marshall Trimble:
Climate makes all of those other things happy. The diverse land, that's climate. The attraction of tourists, that's climate. The weather is climate. So climate is a broad umbrella to cover a lot of things that affect us all.

Narrator:
Copper, cattle. Cotton. Citrus. And climate. Arizona's five Cs connect the state's past and present with its future.

Marshall Trimble:
These things on our seal represent our heritage.

SPOTLIGHT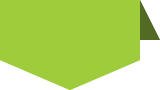 STAY in touch
with
azpbs.
org
!
Subscribe to Arizona PBS Newsletters: