LIVE AT 5:30 p.m. – The state legislature hears from many different types of advocates who express their desires for state funding and legislation. Hear from several of those advocates as they talk about what they would like to see from the upcoming legislative session. Joining us will be Andrew Morrill, President of the Arizona Education Association, Glenn Hamer, President and CEO of the Arizona Chamber of Commerce and Industry, Tara McCollum Plese, Senior Director for External Affairs of the Arizona Association of Community Health Centers and Amy Kobeta, Vice President of the Children's Action Alliance.
Transcript:
Ted Simons: GOOD EVENING. WELCOME TO "ARIZONA HORIZON." I'M TED SIMONS. THE 51ST ARIZONA STATE LEGISLATURE GOES TO WORK IN LESS THAN TWO WEEKS ON JANUARY 14TH. TOMORROW THE HOUSE SPEAKER AND SENATE PRESIDENT WILL BE HERE TO TELL US WHAT THEY HOPE TO ACCOMPLISH, BUT TONIGHT WE HEAR FROM COMMUNITY LEADERS, ADVOCATES REPRESENTING CHILDREN, EDUCATION, HEALTH CARE AND THE BUSINESS COMMUNITY. HERE TO TELL WAS THEY WANT LAWMAKERS TO FOCUS ON IS AMY KOBETA, VICE PRESIDENT OF CHILDREN'S ACTION ALLIANCE, TARA PLESE, OF THE ARIZONA COMMUNITY HEALTH CENTERS. GLENN HAMER, PRESIDENT AND CEO OF THE ARIZONA CHAMBER OF COMMERCE AND INDUSTRY, AND ANDREW MORRILL, ARIZONA EDUCATION ASSOCIATION. THANK YOU FOR JOINING US.

All: GLAD TO BE HERE.

Ted Simons: LET'S LAY SO THE GROUNDWORK HERE. WE'LL START WITH KIDS' CHILD WELFARE.

Amy Kobeta: SADLY, ARIZONA'S CHILDREN ARE REALLY DEALING WITH A LOST TROUBLES. ARIZONA'S FAMILIES ARE DEALING WITH SO MANY STRUGGLES. WE HAVEN'T SEEN A TREMENDOUS AMOUNT OF LEADERSHIP FROM THE LEGISLATURE IN TERMS OF PROVIDING SUPPORT CHILDREN NEED. WE'RE HEARING MORE ACCOUNTS OF CHILDREN IN THE FOSTER CARE SYSTEM NOT GETTING THE HELP THEY NEED, BACK LOADS OF CASES IN CHILD PROTECTIVE SERVICES, SEEING EDUCATION CUTS, CHILD CARE CUTS. SO IT'S VERY CHALLENGING RIGHT NOW FOR ARIZONA'S FAMILIES AND KIDS.

Ted Simons: THE STATE OF HEALTH CARE ISSUES IN ARIZONA. WHAT DO WE GOT?

Tara Plese: A HUGE CHALLENGE AHEAD OF US WITH HEALTH CARE ISSUES. INITIALLY BEFORE CMS BROUGHT DOWN THEIR DECISION ON WHETHER OR NOT WE COULD JUST EXPAND TO 100% OF THE FEDERAL POVERTY LEVEL. IT LOOKED LIKE WE HAD A GOOD OPPORTUNITY TO RESTORE FUNDING FOR WHAT THEY CALL CHILDLESS ADULTS, ABOUT 250,000 PEOPLE WHO HAVE LOST THEIR COVERAGE. NOW WITH THAT OFF THE TABLE, BECAUSE CMS SAID THEY WOULD HAVE TOO EXPAND TO THE FULL 133%, WE'RE LOOKING AT MAYBE NOT EXPANDING AT ALL IF THE LEGISLATURE SO CHOOSES. BUT THAT'S GOING TO BE OUR CHALLENGE THIS YEAR IS MAKING SURE WE EXPAND COVERAGE FOR APPROXIMATELY 500,000 ARIZONANS.

Ted Simons: I WANT TO GET TO THAT IN A SECOND, DEFINING TERMS AND EXACTLY WHAT THE OPTIONS ARE FOR THE STATE. THE STATE OF OF BUSINESS IN ARIZONA NOW.

Glenn Hamer: WE'RE ON THE MOVE. I WOULD ARGUE THE LAST TWO YEARS THE DOVER AND OUR FRIENDS IN THE LEGISLATURE HAVE ACCOMPLISHEDN MORE THAN ANY OTHER STATE. I'M TALKING ALL -- YOU LOOK AT 50 STATES, TAKE A LOOK AT WHAT WE HAVE ACHIEVED IN TERMS OF MAKING OUR TAX CODE MORE COMPETITIVE, OUR CIVIL JUSTICE ENVIRONMENT MORE COMPETITIVE, OUR REGULATORY REFORM ENVIRONMENT MORE COMPETITIVE AND WE BELIEVE WE HAVE ALSO MADE A LOT OF PROGRESS IN THE FIELD OF EDUCATION AS WELL. WHAT DOES THIS ALL MEAN? CHIEF EXECUTIVE MAGAZINE HAS US AS THE TOP TEN STATE. THE COFFMAN FOUNDATION RANKS US AS THE MOST ENTREPRENEURIAL STATE IN THE COUNTRY. WE THINK THE ARIZONA COMMERCE AUTHORITY IS DOING A GREAT JOB. THEIR LAST REPORT WAS OFF THE CHARTS GOOD IN TERMS OF NEW JOBS CREATED. WE HAVE TURNED THE CORNER THIS STATE AND WE NEED TO KEEP ON... WE NEED TO KEEP ON DOING THE TYPES OF THINGS THAT WILL CONTINUE TO MAKE THIS MORE ATTRACTIVE STATE TO DO BUSINESS.

Ted Simons: ANDREW, EDUCATION.

Andrew Morrill: WE WANT TO TURN THAT CORNER BUSINESS WITH ARIZONA. WE'RE NOT THERE YET. WE HAVE HALF A BUSINESS PLAN IN OUR SCHOOLS. WE HAVE INCREASED THE STANDARDS FOR STUDENTS. WE'RE EDUCATING AND GOING TO EDUCATE STUDENTS TO HIGHER ACADEMIC STANDARDS. EVERYONE APPLAUDS THAT. WE'RE GOING TO BRING IN ASSESSMENTS THAT TEST BETTER AND SMARTER. WE'RE TYING THAT STUDENT GROWTH NOW TO TEACHER AND PRINCIPAL EVALUATION AND RATING SCHOOLS ACROSS THE STATE AND DISTRICTS WITH MORE EMPHASIS ON STUDENT LEARNING, GROWTH THAN EVER BEFORE. WITH WE HAVE NOT DONE IS MATCH THE OUT COMES WITH INVESTMENT STRATEGIES. ANY BUSINESS LEADER KNOWS ONCE YOU IDENTIFY WHERE YOU WANT TO GO YOU HAVE TO BRING INVESTMENTS TO BEAR. WE HAVEN'T DONE THAT YET.

Ted Simons: LET'S TALK ABOUT THAT WE START AGAIN WITH KIDS. FUNDING CUTS IN THE PAST. THE IMPACT OF THOSE CUTS ON CHILD WELFARE.

Amy Kobeta: WELL, IF YOU WANT TO JUST LOOK AT CHILD CARE AND EARLY CHILD CARE -- CHILDHOOD EDUCATION AND ACCESS FOR WORKING FAMILIES TO FIND QUALITY CHILD CARE FOR THEIR KIDS YOU'RE LOOKING AT 22,000 KIDS WHO HAVE BEEN TURNED AWAY. YOU'RE TALKING ABOUT THOUSANDS OF KIDS GOING WITHOUT HEALTH CARE SINCE THEY HAVE FROZEN KIDS CARE. YOU'RE TALKING ABOUT A RECORD NUMBER OF KIDS BEING IN THE FOSTER CARE SYSTEM AND RECORD CASE LOADS WITH CHILD PROTECTIVE SERVICES.

Ted Simons: ARE YOU SEEING INCREASED DE MANNED FOR ALL OF THOSE THINGS?

Amy Kobeta: ABSOLUTELY. WITHOUT A DOUBT.

Ted Simons: SO DO YOU SEE IN THIS NEXT SESSION IN PARTICULAR RESTORATION OF CUTS AT ALL?

Amy Kobeta: WELL, MY CONCERN IS THAT WE'RE GOING TO GET BACK TO THE LEGISLATURE AND WE'RE GOING TO START WITH A FLURRY OF GUNS IN SCHOOLS. WE'RE GOING TO SPEND THE FIRST MONTH TALKING ABOUT WHETHER OR NOT TO HAVE OFFICERS OR VOLUNTEERS WITH GUNS ON OUR CAMPUSES. WE'RE REALLY NOT GOING TO SPEND THE TIME TALKING ABOUT WHAT ARE OUR FUNDING PRIORITIES, WHERE DO WE GO WITH THE SURPLUS THAT IS ANTICIPATED AT THE END OF FISCAL YEAR '13. WE'RE LOOKING AT $676 MILLION SURPLUS TO END THIS FISCAL YEAR. WE HAVE $450 MILLION IN RAINY DAY FUND. SO WE WOULD LIKE TO SEE A CONVERSATION ABOUT WHERE DOES THAT MONEY GO, HOW DOES THAT MONEY SUPPORT KIDS AND HOW DOES IT KEEP FAMILIES TOGETHER.

Andrew Morrill: THAT CONCERN IS REALLY WIDESPREAD ACROSS THE EDUCATION COMMUNITY. WE NEED TO APPROACH THE PRIORITIES IN EDUCATION ACROSS THE STATE TO REFLECT THE BUSINESS ENVIRONMENT BY BRINGING A STABLE AND PROGRESSIVE WORK FORCE OUT OF OUR SCHOOLS TO SUPPORT BUSINESS IN THE FUTURE. BUT WE HAVE SEEN A LEGISLATURE IN THE PAST GET DISTRACTED EARLY ON. WE HAVE HAD LEGISLATURES DISTRACT THEMSELVES WITH A STATE DINOSAUR. WITH A STATE MODEL OF GUN. I'M CONCERNED WE WILL PUSH ASIDE THE CONVERSATIONS WE OUGHT TO BE HAVING, RELATIONSHIP OF CHILDREN'S HEALTH TO EDUCATION, RELATIONSHIP OF EDUCATION AND BUSINESS AND BECOME DISTRACTED IN SOMEBODY'S IDEA PROBABLY AN EXTREME IDEA ABOUT HOW TO IMMEDIATELY HANDLE SAFETY IN OUR CAMPUSES.

Ted Simons: HOW DO WE APPROACH THIS? WE THINK WE KNOW WHAT THE FUND IS BUT WITH HEALTH CARE CONCERNS ESPECIALLY DEALING WITH MEDICAID AND EXPANDED COVERAGE, IS IT A MOVING TARGET OUT THERE? HOW DO WE KNOW WHAT WE REALLY HAVE?

Tara Plese: WELL, I THINK THAT IT'S ALSO AN INVESTMENT. ONE OF THE THINGS THAT IS OFTEN OVERLOOKED IS HEALTH CARE IS A NECESSITY BUT ALSO A BUSINESS WITH ALL THE BIG CUTS WE HAVE BASICALLY CUT $1.5 BILLION OUT OF THE HEALTH CARE INDUSTRY IN THE LAST YEAR. BUT THAT HAS REALLY PROFOUNDLY IMPACTED NEGATIVELY IMPACTED HOSPITALS, PRIMARY CARE PROVIDERS LIKE MY HEALTH CENTERS WHERE 65% OF THEIR PATIENTS ARE MEDICAID. IF YOU GET THOSE BETTER REIMBURSEMENTS THERE'S MORE INVESTMENT IN THE COMMUNITY AND IN SOME PARTS OF THE STATE OUR HEALTH CENTERS ARE THE ONLY PROVIDER FOR 200 SQUARE MILES OR MORE. SO WITHOUT THAT KIND OF INVESTMENT IN OUR HEALTH CARE, AND PUBLIC SAFETY, I MIGHT ADD, BECAUSE AS WE GO BACK TO THE GUN ISSUE WE'RE TALKING ABOUT LACK OF FUNDING FOR MENTAL HEALTH SERVICES, WHICH IS PART OF THE OVER ALL EQUATION. SO FOR A RELATIVELY LOW INVESTMENT LIKE $1.5 BILLION OVER THREE YEARS, WE CAN DRAW DOWN OVER $8 BILLION OF FEDERAL FUNDING IF WE AGREE, IF WE, THE STATE, AGREES TO EXPAND 133%.

Glenn Hamer: HEALTH CARE IS AN EXTRAORDINARILY IMPORTANT PART OF OUR STATE'S ECONOMY. IT'S BEEN AN AREA THAT'S HOSPITALS IN PARTICULAR HAVE BEEN HIT VERY HARD BY UNCOMPENSATED CARE. WHAT THAT DOES IS IT PUTS PRESSURE NOT JUST ON THE HOSPITALS BUT IT PUTS PRESSURE ON INSURANCE PREMIUMS. IT INCREASES THE PRICE OF PREMIUMS. WE CALL IT THE HIDDEN HEALTH CARE TAX. IT MAKES IT MORE DIFFICULT FOR BUSINESSES PARTICULARLY SMALL BUSINESSES TO AFFORD HEALTH INSURANCE. SO THIS UPCOMING SESSION DEALING WITH THE UNCOMPENSATED CARE ISSUE IS EXTREMELY IMPORTANT. WE'LL BE I'M SURE WORKING TOGETHER ON SOME SOLUTIONS IN THAT AREA.

Ted Simons: BEFORE WE GET TOO FAR ALONG ON WHAT HAPPENS, ESPECIALLY WITH THE MEDICAID ISSUE, LAY THE GROUNDWORK. WHERE ARE WHEAT NOW WITH MEDICAID, MEDICAID POSSIBLE EXPANSION? WHAT ARE THE OPTIONS THERE? WHAT DO VIEWERS NEED TO KNOW ABOUT THAT PARTICULAR ASPECT SINCE IT WILL BE DISCUSSED A LOT IN THE LEGISLATURE?

Tara Plese: I THINK ONE OF THE KEY COMPONENTS OF THAT IS IF WE GO AHEAD AND RESTORE THE PROP 204 POPULATION, WHICH NOT TO BE CONFUSED WITH THE MOST RECENT INITIATIVE FOR CHILDREN, BUT IT WAS AN INITIATIVE THAT ACTUALLY WAS PASSED BY VOTERS ON TWO SEPARATE OCCASIONS WHICH BASICALLY ENSURED THAT PEOPLE UP TO 100% OF THE FEDERAL POVERTY LEVEL, WHICH IS ABOUT $15,000 A YEAR FOR AN INDIVIDUAL, ABOUT $30,000 A YEAR FOR A FAMILY OF FOUR, THAT THEY WOULD GET MEDICAID COVERAGE. IN ESSENCE THEY WOULD HAVE HEALTH CARE COVERAGE. RIGHT NOW ONE IN FIVE ARIZONANS DOES NOT HAVE HEALTH CARE COVERAGE. SO THAT'S WHERE THE UNCOMPENSATED CARE COMES IN TO THAT. BUT IF WE CAN TAKE ADVANTAGE OF THAT AND PULL DOWN ADDITIONAL FUNDING, WE'RE BASICALLY -- IT'S AN INVESTMENT THAT I THINK COULD REALLY INFUSE A LOT OF CAPITAL IN ARIZONA.

Andrew Morrill: I THINK WHAT YOU SEE REPRESENTED AMONG THE FOUR INTEREST AREAS HERE IS A HOPE THAT LEGISLATURE WILL AVOID SOME OF THE EXTREMISM THAT REALLY SLOWED US DOWN IN PAST LEGISLATIVE SESSIONS. IT WAS THE BUSINESS COMMUNITY NOT TOO LONG AGO THAT WENT TO THE LEGISLATURE WHEN IMMIGRATION BECAME NOT JUST THE NUMBER ONE PRIORITY ISSUE BUT INVITATION FOR ONE EXTREMIST AGENDA AFTER ANOTHER. IT WAS BUSINESS LEADERS THAT SAID, ENOUGH. I THINK WE'RE LOOKING FOR THAT IN OUR EDUCATION APPROACH AND THE APPROACH TO CHILDREN'S AND HEALTH ISSUES TO TRY TO KEEP THIS LEGISLATURE ALIGNED WITH THE PRIORITIES OF THE VOTERS.

Ted Simons: DEFINE EXTREMISM. SOME SEE IT AS SOMETHING THAT NEEDS TO BE ADDRESSED.

Andrew Morrill: I THINK WHEN THE DAILY SHOW PARKS A VAN OUTSIDE THE CAPITAL OF ARIZONA AND KNOWS WITHIN 48 HOURS IT WILL FIND SOMETHING IT CAN USE, THAT'S ONE DEFINITION. ANOTHER THING IS WHEN THE AGENDA COMING OUT OF THE LEGISLATURE COLLAPSES ON SOMETHING THAT REPRESENTS ABOUT 10 TO 15% OF AN ISSUE OR PERSPECTIVE, FOR INSTANCE WHEN WE GET VERY, VERY MYOPIC ABOUT ESCAPE MECHANISMS BUILT INTO POLICY TO GET SOME STUDENTS OUT OF SOME PUBLIC SCHOOLS THAT ARE FAILING, WHY ARE WE NOT MAKING OUR OVER ALL PRIORITY THE 1.1 MILLION STUDENTS IN OUR PUBLIC SCHOOLS AND SAYING, LET'S BUILD THE SCHOOL PLATFORM THAT BEST EDUCATES THE VAST MAJORITY OF STUDENTS STILL CHOOSING PUBLIC SCHOOLS. 9

Glenn Hamer:WE OBVIOUSLY WOULD LIKE TO SEE OUR FRIENDS SPEND AS MUCH TIME AS POSSIBLE ON THE MAJOR ISSUES OF THE DAY. BUT TED, I USED TO WORK FOR MEMBERS OF CONGRESS ON CAPITOL HILL. GIVE ME ANY LEGISLATURE IN THE COUNTRY OR ON PLANET EARTH, AND OF COURSE THERE'S GOING TO BE SOME BILLS THAT ARE SILLY. I THINK, THOUGH, WHEN YOU TAKE A LOOK AT THE WORK THAT OUR FRIENDS AT THE LEGISLATURE HAVE DONE, I WOULD GIVE THEM HIGH GRADES. WE'RE GOING TO DO EVERYTHING QUESTION TO KEEP PEOPLE FOCUSED ON EDUCATION, ON HEALTH CARE, ON CONTINUING TO BUILD OUR ECONOMY, BUT THERE'S ALWAYS GOING TO BE YOU HAVE 90 LEGISLATORS. THERE'S NO LIMIT TO HUMAN CREATIVITY WHEN IT COMES TO DIFFERENT PIECES OF LEGISLATION.

Andrew Morrill: VERY NICE. [LAUGHTER]

Glenn Hamer: BUT OVER ALL, THEY REALLY IN OUR OPINION HAVE DONE A VERY GOOD JOB.

Ted Simons: I HEAR BUSINESS CONCERNS, EDUCATION CONCERNS, I HEAR HEALTH CARE CONCERNS. YET THEY ARE ALL CONCERNS WHEN IT COMES TO KIDS BECAUSE IT DOES AFFECT THE FAMILY, IT DOES AFFECT CHILDREN EVENTUALLY, DOES IT NOT?

Amy Kobeta: ABSOLUTELY. WITHOUT A DOUBT. SO PART OF OUR ISSUE IS FUNDING THE PROGRAMS THAT WE FEEL SUPPORT FAMILIES AND STRENGTHEN THEM AND PREPARE KIDS FOR SCHOOL AND FOR THE BUSINESS LIFE AND JUST SUCCESS IN LIFE. BUT IT'S NOT ONLY FUNDING. IT'S ALSO TALKING ABOUT POLICIES AND THE WAY THAT WE IMPROVE PROCEDURES, GRANDPARENTS WHO ARE RAISING THEIR GRANDKIDS, MAKING SURE THE KIDS HAVE ACCESS TO EARLY CHIDE HOOD EDUCATION. IT'S ABOUT ENGAGING FAMILIES IN PUBLIC POLICY DISCUSSIONS AND MATTERS AND IN WAYS THAT WILL ELEVATE ALL OF OUR COMMUNITIES. I HATE FOR US TO SOUND LIKE WE'RE JUST COMPLAINING ABOUT MONEY. THERE'S MORE TO IT. IT'S NOT A LEGISLATURE OF EXTREMES THAT CONCERNS US ALTHOUGH THERE ARE A FEW EXTREMISTS IN OUR LEGISLATURE, IT'S A LEGISLATURE THAT REALLY SEEMS OUT OF TOUCH WITH WHAT WE HEAR FROM ARIZONANS ALL THE TIME EITHER IN CONVERSATIONS OR POLLING THAT THEY CARE ABOUT HEALTH CARE, EDUCATION AND JOBS. IT JUST SEEMS AS THOUGH WE HAVEN'T HAD A LEGISLATURE WHO HAS REALLY GIVEN TREMENDOUS LEADERSHIP ON ALL THREE.

Ted Simons: IF WE'RE HEARING THAT, THAT THESE ARE AREAS OF CONCERN FOR VOTERS, WHY ARE WE NOT SEEING MORE LAWMAKERS MAKING THAT AN AREA OF CONCERN REGARDING THEIR SEAT?

Tara Plese: WELL, I THINK IT'S REALLY DIFFICULT TO ACTUALLY EXPLAIN THESE ISSUES TO THE PEOPLE AT THE STATE LEGISLATURE. THEY ARE COMING IN, MOST OF THEM HAVE NO FAMILIARITY WITH ACCESS OR MEDICAID. THEY COME IN WITH PRECONCEIVED NOTIONS. THEY PROBABLY KNOW MORE ABOUT THE BUSINESS WORLD BECAUSE MANY OF THEM DO COME FROM THE BUSINESS WORLD, BUT WHEN YOU LOOK AT THE INTRICACIES OF THE FOSTER CARE SYSTEM, OF THE CPS SYSTEM, K-12 EDUCATION, THOUSANDS OF ISSUES, TRY TO BOIL THAT DOWN INTO A COMPREHENSIVE ELEVATOR SPEECH THAT THEY CAN EASILY UNDERSTAND AND CAN GRASP AND WORK OFF OF, IT BECOMES QUITE DIFFICULT BECAUSE THEY ARE PULLED IN A LOT OF DIFFERENT DIRECTIONS.

Andrew Morrill: THAT'S A GREAT POINT. IT'S COMMON TO ALL OUR AREAS. FOR INSTANCE ONE THING YOU'LL HEAR OFTEN AMONG POLICY MAKERS IS THERE IS PLENTY OF MONEY IN THE K-12 SYSTEM IF ONLY THE ADMINISTRATION WASN'T SO TOP HEAVY. WE HAVE SOME OF THE LOWEST COSTS IN OUR SCHOOLS OF ANY SYSTEM. THEY MAY WELCOME THE NEWS THAT WE'RE A LEAN STATE WHEN IT COMING TO ADMINISTRATION, YET WHEN YOU PASS A THIRD GRADE LITERACY REQUIREMENT, WHEN YOU CREATE A REALLY MONEY INVESTIGATE OF PROGRAM, OPTIONS FOR HIGH SCHOOL STUDENTS TO GO ONE IN FOUR DIRECTIONS AFTER THEIR SOPHOMORE YEAR, WHEN YOU RAISE THE BAR ON STUDENT PERFORMANCE AND BRING IN INTERVENTION PROGRAMS ALL OF WHICH HAVE BEEN DONE IN THE LEGISLATURE OVER THE LAST FEW YEARS, YOU INCREASE THE ADMINISTRATIVE PRESSURE. SOMEBODY HAS TO ADMINISTER THOSE POLICIES, ABSORB THOSE INTO THE WAY A SCHOOL DISTRICT FUNCTIONS AND EDUCATES STUDENTS WELL. AGAIN, WE'RE LOOKING FOR THE FULL BUSINESS MODEL WHEN IT COMES TO OUR SCHOOLS. WE'RE PRETTY RICH IN EXPECTATIONS RIGHT NOW OF OUR SCHOOLS AND RIGHTFULLY SO, BUT WE'RE A LITTLE BIT LEAN ON THE INVESTMENTS TO MAKE IT HAPPEN.

Ted Simons: EDUCATION AND BUSINESS. THE DYNAMIC THERE, THINGS SEEM TO BE GOING GOOD GUNS AS FAR AS BUSINESS IS CONCERNED BUT YOU'RE GOING TO HIT A WALL IF PEOPLE LOOK AT THE WORK FORCE SAND SAY, THIS ISN'T WHAT WE'RE LOOKING 12 FOR.

Glenn Hamer: WE NEED A TOP QUALITY WORK FORCE, ABSOLUTELY, NO DOUBT ABOUT T. IT'S NOT GOOD ENOUGH TO HAVE THE BEST TAX ENVIRONMENT, THE BEST REGULATORY ENVIRONMENT, THE BEST TORT REFORM ENVIRONMENT. WE NEED AN A-PLUS EDUCATION ENVIRONMENT. I'M REALLY GLAD THAT WE'RE -- WE'RE REALLY STARTING TO WORK TOGETHER.

Andrew Morrill: IT'S TRUE THERE ARE SOME GOOD SIGNS OUT THERE AND I HAVE TO CREDIT THE CHAMBER AND SOME OF THE LEADERS WITH THAT. WE HAVE THE POTENTIAL FOR A MEANINGFUL DISCUSSION BETWEEN BUSINESS LEADERS AND GLENN HAS HAD A ROLE IN THIS TO COME TOGETHER WITH EDUCATION LEADERS THROUGH THE ARIZONA BUSINESS EDUCATION COALITION. WHAT DOES BUSINESS WANT FROM ITS EDUCATION SYSTEM AND WHAT DO EDUCATION LEADERS THROUGH THE BUSINESS COLIALTION AND SOME OTHER GROUPS TO TALK ABOUT WHAT DOES BUSINESS WANT FROM THEIR EDUCATION SYSTEM AND WHAT DO EDUCATIONS LEADERS WHAT TO BUSINESS LEADERS WHAT THEY WANT TO HAVE TO HAVE?

Glenn Hamer: WHEN YOU LOOK AT GOVERNOR BREWER PUTTING DR. CRAIG BARRETT, ONE OF THE MOST DISTINGUISHED ARIZONANS IN OUR HISTORY NCHARGE OF HER EDUCATION PLATFORM, THE AZ-READY PLATFORM, THAT SAYS SOMETHING. I'M ALSO EXCITED TO SEE WHAT WILL HAPPEN WITH IN MY OPINION AS TALENTED AS ANY POLICY MIND IN THE STATE HAS AT THIS POINT, WHAT EILEEN KLEIN WILL DO WHEN SHE TAKES THE REINS AT THE ARIZONA BOARD OF REGENTS. I THINK THAT WILL BE A VERY EXCITING OPPORTUNITY. I THINK THE STATE IS DOING SOME PRETTY NEAT THINGS IN THE EDUCATION REFORM AREA. REALLY THE EQUATION IS IF YOU HAVE GOOD REFORM, THAT'S GOING TO TAKE FUNDING. WE'LL BE THERE. WE WON'T BE SHY ABOUT ASKING FOR THAT FUNDING WHEN IT COMES TO PROVEN REFORM AREAS SUCH AS THIRD GRADE READING AND OTHER THINGS.

Ted Simons: IT WAS MENTIONED THAT MAYBE ELEVATOR SPEECH WAS THE TERM YOU USED, HOW DO YOU GET A LAWMAKER'S ATTENTION? KIDS ARE KIDS. THEY SHOULD HAVE EVERYONE'S ATTENTION AND I'M ASSUMING THAT MOST LAWMAKERS UNDERSTAND CHILDREN AND WHAT CHILDREN'S NEEDS ARE. BUT WHEN IT COMES TO A SOCIETAL LEVEL, PERHAPS SOME NEED A DIFFERENT SPEECH. HOW DO YOU DO THAT?

Amy Kobeta: OFTEN WE FIND FOLKS AT THE ARIZONA LEGISLATURE HAVE A CONFLICTING VIEW ABOUT THEIR RESPONSIBILITY IN TERMS OF GOVERNMENT ROLE IN THE LIVES OF KIDS. THAT'S ALWAYS OUR CHALLENGING SPEECH. DEFENDING WHAT WE FEEL IS GOVERNMENT'S APPROPRIATE ROLE IN HELPING KIDS, KEEPING THEM SAFE AND EDUCATED. SO WE OFTEN HEAR THAT'S NOT THE GOVERNMENT'S BUSINESS. THAT'S UP TO FAMILIES TO BE RESPONSIBLE FOR THINGS, UP TO LOCAL COMMUNITIES. IT'S NOT REALLY ALWAYS THE LEGISLATURE'S RESPONSIBILITY, SO WE OFTEN HAVE TO GO AND CONVINCE PEOPLE THAT REALLY IT IS A STATE INVESTMENT IN KIDS THAT'S IMPORTANT. SO THEY GET KIDS. MOST PEOPLE UNDERSTAND CHILDREN'S ISSUES, BUT IT'S REALLY THE CONVERSATION ABOUT WHAT'S THEIR RESPONSIBILITY.

Ted Simons: SAME THING WITH HEALTH ISSUES I WOULD IMAGINE.

Tara Plese: OH, ABSOLUTELY, BUT I THINK IT'S MORE COMPLICATED WHEN YOU'RE TALKING ABOUT MEDICAID, MEDICARE, REIMBURSEMENT. I KNOW THAT IT SOUNDS CONDESCENDING BUT HEALTH CARE IS VERY COMPLICATED. THERE ARE A LOT OF LAYERS AND KEEPING THOSE OF US WHO ARE DEEPLY IMMERSED IN THE HEALTHCARE SYSTEM FEEL THAT IT'S EXTREMELY COMPLICATED AND OFTEN HAVE TO POUND OUR WAY OUT OF THAT BAG.

Ted Simons: BUT IS THAT ANOTHER AREA, THOUGH, WHERE I'M A LAWMAKER I'M NOT SURE I UNDERSTAND ALL THIS, I THINK I'LL GO ON THE SIDE OF CAUTION AND IF I'M A CONSERVATIVE LESS GOVERNMENT, GOOD ENOUGH.

Andrew Morrill: WE HAVE TO PUT PEOPLE BACK IN THE PUBLIC SECTOR. WE HAVE TO COME TO SOME UNDERSTANDING OF THE BALANCE OF THE PUBLIC AND PRIVATE SECTOR. THIS IDEA THAT EVERY PUBLIC DOLLAR IS SOMEHOW STOLEN FROM PEOPLE AND THAT EVERY PUBLIC VENTURE LIKE HEALTH CARE FOR CHILDREN OR PUBLIC EDUCATION IS SOMEHOW IMMEDIATELY A BILKING IS JUST WRONG. WE HAVE HAD LEGISLATOR SUGGEST THAT THE PUBLIC SECTOR CAN'T CREATE A JOB. THAT'S INTERESTING NEWS TO A CLASSROOM TEACHER WHO ARE BELIEVES HE OR SHE IS EDUCATING STUDENTS TO BECOME PRODUCTIVE MEMBERS OF A WORK FORCE THAT THE CHAMBER AND OTHER BUSINESS LEADERS KNOW IS VITAL IN ARIZONA. WE HAVE TO TELL SOME STORIES. THIS IS HOW WE DO IT IN EDUCATION. I LOVE PUTTING A CLASSROOM TEACHER OR A BUS DRIVER OR A PARA PROFESSIONAL WORKING WITH SPECIAL ED STUDENTS IN THE SAME ROOM AS A LEGISLATOR. IF WE CAN GET THAT LEGISLATOR, SOME ARE BETTER THAN OTHERS, TO LISTEN TO THE STORIES ABOUT NEEDS. THEY HAVE TO BE REAL NEEDS AND RELL VALENTINE TO WHAT'S HAPPENING IN OUR SCHOOLS, BUT MY HOPE THIS IS LEGISLATURE WILL REALLY LISTEN.

Ted Simons: IS THERE MORE RESPONSIBILITY ON THE BUSINESS LOBBYING COMMUNITY, WHAT HAVE YOU, ON ADDRESSING SOME OF THE NEEDS? THERE ARE FOUR PEOPLE HERE. YOU'RE THE MOST OPTIMISTIC. YOU'VE SEEN THE BEST RESULTS SO FAR. [LAUGHTER]

Glenn Hamer: COME ON, IT'S JANUARY 2nd. HAPPY NEW YEAR.

Ted Simons: BUT IS THERE MORE RESPONSIBILITY NOW ON THE BUSINESS COMMUNITY FOR THESE THINGS?

Glenn Hamer: ABSOLUTELY, PARTICULARLY IN THE AREA OF EDUCATION. TO ME THIS IS THE MOST EXCITING AREA RIGHT NOW. THERE ARE SOME INCREDIBLY GOOD THINGS GOING ON AT THE STATE LEVEL AND AT THE FEDERAL LEVEL. I THINK THE SECRETARY OF EDUCATION ARNE DUNCAN HAS DONE A PHENOMENAL JOB FOR THE NATION WITH HIS REFORMS. YOU HAVE REPUBLICAN GOVERNORS, DEMOCRATIC GOVERNORS, ENTHUSIASTICALLY EMBRACING A LOT OF THE DIFFERENT IDEAS. AGAIN, WHAT WE HAVE THESE PROVEN REFORMS WE HAVE TO FIND THE RESOURCES TO MAKE SURE THAT THEY ARE ENACTED PROPERLY.

Ted Simons: LET'S GO AROUND THE TABLE AS FAR AS SOMETHING SPECIFIC YOU WOULD LIKE TO SEE THE LEGISLATURE ADDRESS. GIVE ME ONE THING.

Amy Kobeta: WE WOULD LIKE TO SEE THE LEGISLATURE TAKE SERIOUSLY THE NEEDS OF CHILD PROTECTIVE SERVICES AND GIVE IT THE FUNDING AND ATTENTION AND GUIDANCE THAT IT NEEDS.

Ted Simons: FUNDING MOSTLY?

Amy Kobeta: MOSTLY. WE NEED MORE SOCIAL WORKERS RIGHT NOW BEING ABLE TO HELP KIDS WHO ARE ABUSED OR NEGLECTED.

Ted Simons: IS THAT AN AGENCY THAT WILL FOREVER BE A PROBLEM? IT JUST SEEMS AS THOUGH THERE'S ALWAYS A PROBLEM AND YOU LOOK AT IT IT'S ALMOST LIKE HOMELAND SECURITY. IF THINGS ARE GOING WELL YOU DON'T HEAR A THING ABOUT IT. WHEN THINGS GO BAD EVERYONE TALKS.

Amy Kobeta: WHEN IS THE LAST TIME YOU HAVEN'T HEARD ANYTHING GOING BAD WITH CHILD PROTECTIVE SERVICES? THAT'S OUR CONCERN THAT THIS HAS BEEN GOING ON FAR TOO LONG. HOPEFULLY GOVERNOR BREWER WILL PROVIDE SOME LEADERSHIP WITH IT AND REALLY MOVE THAT DEPARTMENT IN THE RIGHT DIRECTION. THAT THE LEGISLATURE WILL FUND IT. IT'S REALLY A LIFESAVING DEPARTMENT.

Ted Simons: ONE SPECIFIC ISSUE YOU WOULD LIKE TO SEE THE LEGISLATURE TAKE UP.

Tara Plese: MEDICAID EXPANSION AND OVER COMING THE CONCEPT OF OBAMACARE, LOOKING AT WHAT'S RIGHT FOR ARIZONA AND THE HEALTHCARE PROVIDERS.

Ted Simons: GETTING PASSED THAT NEGATIVE IMAGE THOUGH. VIABLE? POSSIBLE?

Tara Plese: POSSIBLE. WITH THE HELP OF THE CHAMBER AND EVERYBODY ELSE AT THE TABLE. [LAUGHTER] I THINK THIS IS REALLY A YEAR WHERE WE'RE GOING TO BE VERY COLLABORATIVE. I'M TALKING ALL LEVELS. EVERYONE IS IN A VERY COLLABORATIVE MOOD.

Ted Simons: ONE THING IN PARTICULAR YOU WOULD LIKE THE LEGISLATURE TO TAKE UP?

Glenn Hamer: IN ADDITION TO EDUCATION, HEALTH CARE, THINGS WE HAVE DISCUSSED, THE GOVERNOR'S POLICY ADVISOR MICHAEL HUNTER OVERSAW A VERY THOUGHTFUL PROCESS IN TERMS OF REFORMING AND STREAMLINING OUR STATE SALES TAX. OUR SALES TAX'S VERY COMPLICATED. THE 17 OR 18 PAGE REPORT FROM MICHAEL HUNTER'S COMMISSION HAS A LOT OF IDEAS IN IT THAT WE WOULD LIKE TO SEE IMPLEMENTED. WE NEED TO STREAMLINE IT, SIMPLIFY IT AND WE'RE GOING TO PUT A LOCAL OF TIME IN THE LEGISLATURE TO SEE THAT HAPPEN.

Ted Simons: AS FAR AS INCENTIVES FOR THOSE WHO SAY GOVERNMENT SHOULD HAVE NO PLACE IN THAT SORT OF THING, YOU SAY --

Glenn Hamer: WELL, WE NEED BROAD REFORM. WE HAVE ACHIEVED THAT. WHEN TEXAS CLOSE. [AUDIO NOT UNDERSTANDABLE] OTHER THINGS, LET'S TALK. WE NEED TO HAVE THE TOOLS. WE NEED TO COMPETE WITH EVERY STATE IN THE COUNTRY WHEN IT COMES TO HIGH PAYING, HIGH QUALITY JOBS.

Ted Simons: ONE ISSUE IN PARTICULAR.

Andrew Morrill: HOLSTER THE TALK ABOUT GUNS ON CAMPUSES. THEY WILL NOT MAKE STUDENTS SAFER AT ALL. GET TO FUNDING THAT IS NECESSARY FOR THE COMMON CORE. WE HAVE SAID WE WANT TO ELEVATE OUR STUDENTS' STANDARDS, HOW THEY LEARN. LET'S FUND THAT WITH A WORK FORCE THAT WANTS TO STAY IN TEACHING BECAUSE WE'RE LOSING OUR TEACHERS TO OTHER PROFESSIONS AND OTHER STATES.

Ted Simons: ALRIGHT GREAT TO HAVE YOU ALL HERE.

All: THANKS FOR HAVING US.

In this segment:
Andrew Morrill:President, Arizona Education Association; Glenn Hamer:President and CEO, Arizona Chamber of Commerce and Industry; Tara McCollum Plese:Senior Director, External Affairs of the Arizona Association of Community Health Centers; Amy Kobeta:Vice President, Children's Action Alliance;
SPOTLIGHT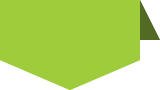 STAY in touch
with
azpbs.
org
!
Subscribe to Arizona PBS Newsletters: