State representatives Steve Gallardo and Randy Graf discuss a bill that would allow local law enforcement to enforce federal immigration laws.
Transcript:
JOSE CARDENAS: GOOD EVENING. I'M JOSE CARDENAS AND WELCOME TO "HORIZONTE". TONIGHT, WE'LL DISCUSS A BILL THAT WOULD ALLOW LOCAL LAW ENFORCEMENT TO ENFORCE FEDERAL IMMIGRATION LAWS. WE'LL SEE PART TWO OF A SERIES ON THE DANGERS IMMIGRANTS FACE WHILE CROSSING THE BORDER. AND THE DATA IS DISTURBING. LATINO YOUTH ARE DISPROPORTIONATELY OVER REPRESENTED IN THE JUSTICE SYSTEM IN ARIZONA AND IN MANY OTHER STATES IN THE U.S. TONIGHT, WE'LL TALK ABOUT THE OUTCOMES OF THE RECENT LATINO POLICY SUMMIT ON ISSUES AFFECTING LATINO YOUTH.


>> JOSE CARDENAS: A PROPOSAL THAT WOULD REQUIRE LAW ENFORCEMENT AGENCIES TO ENFORCE FEDERAL IMMIGRATION LAWS HAS POLICE WORRIED THAT THE BURDEN TO GUARD THE BORDER WILL FALL ON THEM. THE BILL, CALLED THE CLEAR ACT, FOR CLEAR LAW ENFORCEMENT FOR CRIMINAL ALIEN REMOVAL, REQUIRES LAW ENFORCEMENT AGENCIES TO CHECK THE IMMIGRATION STATUS OF ANYBODY THEY ENCOUNTER OR LOSE THEIR FEDERAL FUNDING. JOINING US TODAY TO TALK ABOUT THE BILL ARE STATE REPRESENTATIVES STEVE GALLARDO AND RANDY GRAF. GENTLEMEN, THANK YOU FOR JOINING US ON "HORIZONTE."


>> THANK YOU.


>>JOSE CARDENAS: REPRESENTATIVE GRAF, THERE'S A LOT GOING ON IN CONGRESS BY WAY IMMIGRATION, WHY THIS BILL AND WHY NOW?


>> Randy Graf: I THINK WE CAN ALL AGREE THAT IMMIGRATION POLICY NEEDS A HUGE DEBATE AT THE FEDERAL LEVEL RIGHT NOW. THERE HAVE BEEN A NUMBER OF BILLS INTRODUCED IN CONGRESS THIS YEAR DEALING WITH GUEST WORKER LEGISLATION ALL THE WAY TO MEASURES HOUSE RESOLUTION 2671 WHICH IS THE CLEAR ACT INTRODUCED BY MR. NORWOOD FROM GEORGIA. WE AGREE THAT SOMETHING NEEDS TO BE DONE, ILLEGAL IMMIGRATION HAS TREMENDOUS IMPACT ON ARIZONA AND THE CITIZENS, IT'S THE REASON WE NEED TO TAKE AN INTEREST IN THIS PARTICULAR BILL, ALONG WITH ALL THE OTHER LEGISLATION AND HAVE OUR INPUT.


>> JOSE CARDENAS: REPRESENTATIVE GALLARDO, I ASSUME YOU AGREE THERE IS A NEED FOR FEDERAL LEGISLATION. IS THE CLEAR ACT WHAT WE NEED RIGHT NOW?


>>Steve Gallardo: DEFINITELY NOT. THE CLEAR ACT IS PRIMARILY A BANDAID APPROACH TO DEALING WITH ILLEGAL IMMIGRATION. IT BOGS DOWN LAW ENFORCEMENT TO DO WHAT THEY'RE THERE FOR. THEY ARE THERE TO FIGHT AND INVESTIGATE CRIMES. THIS WOULD ADD ANOTHER BURDEN TO LAW ENFORCEMENT. IT ADDS VERY LITTLE, IF ANY, APPROPRIATIONS TO OUR LOCAL STATE GOVERNMENT IN ORDER TO CARRY OUT A LOT OF THE INS DUTIES. THIS IS A WAY FOR FEDERAL GOVERNMENT TO SAY, LOOK, WE FAILED ON ENFORCING OUR IMMIGRATION POLICIES, LET'S PASS IT ON TO STATE AND LOCAL GOVERNMENT AND HAVE THEM DO THE JOB WE'RE SUPPOSED TO BE DOING. THERE'S A NEED FOR SOME IMMIGRATION REFORM, THERE'S A NEED FOR A GREAT DEBATE ON IMMIGRATION, BUT THIS IS CLEARLY NOT THE SOLUTION.


>> JOSE CARDENAS: DOESN'T IT MAKE SENSE TO TURN TO LAW ENFORCEMENT BECAUSE THEY HAVE THE MANPOWER?


>> Steve Gallardo: THAT'S ONE OF THE MYTHS IN TERMS OF THIS PARTICULAR BILL. THIS BILL ADDS ANOTHER LEVEL OF RESPONSIBILITY TO LAW ENFORCEMENT, IT DOES NOT GIVE THEM ADDITIONAL MANPOWER, DOESN'T GIVE THEM ANY TYPE OF ADDITIONAL FUNDING. THE FUNDING IT DOES PUT OUT IS VERY LITTLE AND IT DOES NOTHING TO HELP LAW ENFORCEMENT IN TERMS OF WHAT THEY ARE THERE TO DO, WHAT THEY'RE THERE FOR, AND THAT IS TO FIGHT CRIME.


>> JOSE CARDENAS: WHAT REPRESENTATIVE GALLARDO SAYS ECHOES WHAT WE'RE HEARING FROM THE PHOENIX POLICE DEPARTMENT, SANTA CRUZ COUNTY SHERIFF THAT THEIR HANDS ARE FULL ALREADY AND THIS IS SOMETHING THEY DON'T WANT TO BE RESPONSIBLE FOR. WHAT DO YOU SAY ABOUT THAT?


>> Randy Graf: I CAN UNDERSTAND THE CONCERNS BECAUSE OF THE DRAIN ON RESOURCES STEVE JUST MENTIONED. HOWEVER I THINK THIS IS BEING UNFAIRLY CHARACTERIZED. THIS ACT IS SIMPLY AUTHORIZING STATE AND LOCAL POLICE AGENCIES TO DO MANY OF THE THINGS THEY ARE CURRENTLY DOING. AND THAT IS WHEN THEY COME ACROSS SOMEONE THAT THEY FEEL IS AN ILLEGAL ALIEN, IN THIS COUNTRY ILLEGALLY, THAT THEY HAVE THE AUTHORITY TO ARREST AND DETAIN THESE FOLKS AS AN AID AND RESOURCE TO THE FEDERAL IMMIGRATION AUTHORITIES. WE HAVE ROUGHLY 2000 I-N-S AGENTS TO TRY TO DEAL WITH A PROBLEM WHERE WE HAVE HUNDREDS OF THOUSANDS -- I SHOULD SAY MILLIONS OF ILLEGAL ALIENS IN THE COUNTRY. MANY HAVE BEEN ASKED TO COME FOR DEPORTATION HEARINGS AND VANISHED. THERE ARE MEASURES THAT WILL ALLOW LOCAL LAW ENFORCEMENT TO BE A MECHANISM TO HELP THE FEDERAL GOVERNMENT. AND THERE ARE SOME FUNDING MECHANISMS IN PLACE IN THIS LEGISLATION. THERE ARE SOME TRAINING MEASURES TAKEN. WE ARE NOT ASKING LOCAL LAW ENFORCEMENT WITH THIS BILL THAT I READ TO GO OUT AND ACT LIKE INS AGENTS AND TRY TO FIND ILLEGAL ALIENS, IT'S IN THEIR NORMAL COURSE OF BUSINESS AS THEY COME ACROSS PEOPLE THEY SUSPECT ARE HERE ILLEGALLY, THEY CAN HAVE THE RESOURCES, THE AUTHORITY AND I CERTAINLY HOPE THE RESOURCES WOULD COME WITH IT TO DEAL WITH THAT POPULATION.


JOSE CARDENAS: IT DOES GIVE THEM THE AUTHORITY THAT YOU'RE TALKING ABOUT, BUT DOESN'T IMPOSE SANCTIONS SHOULD THEY CHOOSE NOT TO EXERCISE THE AUTHORITY? ISN'T THAT ONE OF THE CONCERNS THAT THEY HAVE?


>> Randy Graf: ONE OF THE SANCTIONS, WE WILL NEED TO PUT IN STATUTES WITHIN TWO YEARS OF THE ENACTMENT OF THIS LAW THAT MAKES SURE THIS IS CARRIED OUT BY OUR LOCAL LAW ENFORCEMENT AGENCIES. OTHERWISE, ARE THERE SOME DOLLAR PROBLEMS AT THE LOCAL LAW ENFORCEMENT AGENCY? THERE COULD BE. IT'S TRYING TO HELP CURB A HUGE PROBLEM IN THIS COUNTRY THAT UNTIL NOW THE CONGRESS HAS FAILED TO ACT ON. IT'S TIME THAT SOMETHING LIKE THIS BE PUT IN PLACE, AND UTILIZE THE TENS OF THOUSANDS OF LOCAL LAW ENFORCEMENT AGENCIES THAT ARE PATROLLING OUR STREETS, IN OUR NEIGHBORHOODS AND TRYING TO TAKE CARE OF PROBLEMS THAT ILLEGAL IMMIGRATION CAUSES IN THESE SAME NEIGHBORHOODS. RIGHT NOW, IF THEY APPREHEND SOMEONE THAT IS HERE ILLEGALLY, MOST OF THE TIME THEY ARE LET GO AND IT'S HARD TO DO A CRIMINAL BACKGROUND CHECK. THIS BILL WILL PUT IN THAT ILLEGAL ALIENS WILL BE PUT IN THE NCIC, AND GIVE LOCAL LAW ENFORCEMENT AND THE FEDERAL GOVERNMENT THE OPPORTUNITY TO TRACK PEOPLE THAT COME INTO THIS COUNTRY, VIOLATED OUR FEDERAL IMMIGRATION LAWS AND DEAL WITH THEM APPROPRIATELY.


>> JOSE CARDENAS: ONE OF THE CONCERNS I ASSUME, REPRESENTATIVE GRAF, YOU TALKED ABOUT THE ENFORCEMENT AGENCIES MAKING DETERMINATIONS IF SOMEBODY IS HERE ILLEGALLY. REPRESENTATIVE GALLARDO, HOW DO THEY DO THAT WITHOUT ENGAGING IN RACIAL PROFILING?


>> Steve Gallardo: I MYSELF, FOURTH GENERATION ARIZONAN, HOW MANY TIMES WILL BE I ASKED FOR PROOF OF CITIZENSHIP AND HOW MANY TIMES WILL MR. GRAF BE? THE ISSUE OF RACIAL PROFILING DOES EXIST, ESPECIALLY WITH THIS PARTICULAR PIECE OF LEGISLATION. THE PERFECT EXAMPLES ARE THE NATIVE AMERICAN FOLKS HERE ON THE INDIAN RESERVATIONS. MOST PART, MOST OF THEM DO NOT SPEAK ENGLISH, THEY DON'T HAVE PROOF OF CITIZENSHIP. IN PARTICULAR, THE ELDERLY FOLKS ARE NOT BORN IN HOSPITALS FOR THE MOST PART, THEY ARE BORN ON THE RESERVATION AND THEY HAVE A HARD TIME TRYING TO PROVE RESIDENCY STATUS. ONE PARTICULAR ISSUE IN THIS REGARD TO THIS PARTICULAR LEGISLATION, CURRENTLY THE ARIZONA STATE LEGISLATURE IS IN SPECIAL SESSION DEALING WITH PRISON OVERCROWDING. THIS PARTICULAR BILL WOULD MANDATE ANYONE WHO IS CAUGHT UNLAWFULLY IN THE UNITED STATES WHO WOULD BE SUBJECT TO ONE YEAR IN PRISON. THIS ADDS TO OUR PROBLEMS AT THE STATE LEVEL. INSTEAD OF MAKING THIS A CIVIL PENALTY, IT TURNS INTO A CRIMINAL PENALTY. IT IS WRONG, IT IS BAD PUBLIC POLICY AND IT WOULD BE COSTLY FOR THE STATE OF ARIZONA, WITH NO FEDERAL MONEY COMING DOWN. IT'S AN UNFUNDED MANDATE AND NOT THE WAY TO GO ABOUT IT. WE do AGREE WE NEED IMMIGRATION REFORM, THIS IS NOT HOW YOU WOULD DO.


>> JOSE CARDENAS: WHAT IS THE IMMIGRATION REFORM THAT YOU WOULD PROPOSE?


>> Steve Gallardo: A GUEST WORKER PROGRAM. THIS IS SOMETHING THAT'S BEEN KICKED AROUND BY MANY FOLKS, INCLUDING MANY OF OUR OWN CONGRESSIONAL DELEGATIONS WHO HAVE INTRODUCED THE BILL CURRENTLY IN CONGRESS TO CREATE A GUEST WORKER PROGRAM IN OUR COUNTRY, SOMETHING THAT IS NEEDED, SOMETHING THAT SHOULD BE DISCUSSED AND DEBATED AND THIS IS A PERFECT AVENUE IN WHICH WE CAN ACCOMPLISH OUR IMMIGRATION PROBLEMS.


>> Randy Graf: THE GUEST WORKER PROGRAM WITHOUT DOING SOME OTHER IMMIGRATION REFORMS IS NOT THE ANSWER. THE SHEER NUMBERS COMING INTO THIS COUNTRY ILLEGALLY, YOU HAD THE SHOOTING ON I-10 A COUPLE WEEKS AGO THAT HIGHLIGHTS THE PROBLEM. AFTER THAT SHOOTING, THE FEDERAL GOVERNMENT CAME IN WITH A TASK FORCE TO PUT MORE RESOURCES INTO THAT, ILLEGAL ALIEN ARRESTS, OR APPREHENSIONS WENT UP BY ALMOST 25% IN THE FIRST WEEK OVER THE PREVIOUS WEEK. WE ARE THE MOST GENEROUS IMMIGRATION FRIENDLY COUNTRY ON THIS PLANET. LEGAL IMMIGRATION POLICY IS OVER A MILLION PEOPLE ANNUALLY. WE CANNOT AFFORD TO HAVE GUEST WORKER PROGRAMS THAT ALLOW AN UNLIMITED NUMBER OF GUEST WORKERS INTO THE COUNTRY WITH NO REAL TRACKING MECHANISM. THE NUMBERS ON ILLEGAL IMMIGRANTS IN THIS COUNTRY, ANYWHERE FROM 3 MILLION TO 15 MILLION. UP TO 60 PERCENT OF THEM CAME IN HERE LEGALLY ON A GUEST WORKER PROGRAM, STUDENT VISA AND OVERSTAYED THE VISA OR THEIR RIGHT TO BE HERE.


>> Steve Gallardo: HOW EXACTLY --


>> Randy Graf: THIS WILL GIVE LOCAL LAW ENFORCEMENT THE OPPORTUNITY, IF THEY COME ACROSS THOSE PEOPLE IN THEIR DAILY ROUTINE, TRAFFIC STOPS AND EVERYTHING, TO DEAL WITH THOSE PEOPLE. IF THERE ARE CONCERNS ABOUT RACIAL PROFILING, FROM WHAT I UNDERSTAND THE SPONSOR OF THE BILL IS GOING TO ADD A RACIAL PROFILING TRAINING COMPONENT INTO THIS BILL. IT'S NOT ASKING LAW ENFORCEMENT TO GO OUT AND TRY TO FIND ILLEGAL ALIENS, BUT IN THE NORMAL COURSE OF BUSINESS IF THEY FIND THEM THEY WILL BE ABLE TO DO SOMETHING WITH THEM. AND THERE IS MONEY IN HERE FOR INCARCERATION FUNDING.


>> Steve Gallardo: INADEQUATE FUNDING. THIS IS A BANDAID APPROACH. THE TRANSGUARD ARTICLE THAT YOU'RE REFERRING TO IS A TEMPORARY TASK FORCE THAT ENDS ON TUESDAY. AGAIN, IT'S A BANDAID TO THE ISSUE.


>> JOSE CARDENAS: OUR OWN CONGRESSIONAL DELEGATION IS SPLIT ON THIS, I THINK IT'S 3-3 RIGHT NOW, KOLBE AND GRIJALVA AND FLAKE OPPOSED. AND FLAKE'S POINT, AS I UNDERSTAND IT, IS THE PRIORITY SHOULD BE GUEST WORKER PROGRAM OR SOME KIND OF A GUEST WORKER PROGRAM. DO YOU DISAGREE WITH THAT?


>> Randy Graf: I'M NOT OPPOSED TO A GUEST WORKER PROGRAM BUT A GUEST WORKER PROGRAM WILL NOT WORK UNLESS WE ARE WILLING TO ENFORCE IMMIGRATION LAWS THAT ARE CURRENTLY ON THE BOOKS. THERE ARE 111 CONGRESSMEN THAT HAVE SIGNED ON TO THIS BILL. THAT'S AN EXTRAORDINARY AMOUNT OF LEGISLATORS THAT HAVE SIGNED ON TO THE BILL. ONCE AGAIN, HOW CAN YOU HAVE A GUEST WORKER PROGRAM THAT WILL ALLOW AN UNLIMITED NUMBER OF GUEST WORKERS INTO THIS COUNTRY, PROVIDE AMNESTY FOR AN UNLIMITED NUMBER OF OTHER FOLKS THAT ARE HERE AND SAY YOU'RE NOT GOING TO SHUT DOWN AND ENFORCE THE REST OF THE BORDER, WHEN WE HAVE LIKE I SAID THE MOST GENEROUS PROGRAMS FOR ALLOWING PEOPLE TO COME INTO THIS COUNTRY LEGALLY.


>> JOSE CARDENAS: MR. GALLARDO, WE ARE RUNNING OUT OF TIME, THIS WILL BE THE LAST WORD.


>> Steve Gallardo: IT ADDS STRICTER PENALTIES, IT WILL BECOME A GREATER BURDEN TO TAXPAYERS IN THE STATE. IT'S INADEQUATE FUNDING. IT'S ALMOST IMPOSSIBLE FOR LAW ENFORCEMENT TO ENFORCE IT. THAT'S WHERE THE RACIAL PROFILING COMES IN, IT'S A BIG CONCERN TO A LOT OF FOLKS, IT'S AN UNFUNDED MANDATE, BAD FOR ARIZONA AND BAD FOR THE TAXPAYERS.


>> JOSE CARDENAS: STEVE, RANDY, THANK YOU FOR JOINING US.


>> JOSE CARDENAS: THE NUMBER OF MIGRANTS USE BORDER PATROL AGENTS HAS APPREHENDED IN THE TUCSON SECTOR HAS MORE THAN DOUBLED OVER THE PAST DECADE. SO FAR THIS YEAR, MORE THAN 270,000 UNDOCUMENTED PEOPLE HAVE BEEN APPREHENDED. KUAT PRODUCER CELESTE GONZALEZ HAS THIS SPECIAL REPORT


>> Celeste Gonzalez: 23-YEAR-OLD LUISA CAMACHO AND HER YOUNG SON ARE SURVIVORS. A BORDER PATROL HELICOPTER FOUND THEM IN THE DESERT AND BROUGHT THEM TO SAFETY. OVER THE PAST THREE YEARS, MORE THAN 300 UNDOCUMENTED IMMIGRANTS HAVE PERISHED IN AN AREA THE BORDER PATROL CALLS THE TUCSON SECTOR.


>> Celeste Gonzalez: SHE SAYS THAT THE SMUGGLER, OR COYOTES, TOLD THEM THEY WEREN'T GOING TO WALK A LOT, A HALF HOUR OR 15 MINUTES BUT WE WALKED ALL NIGHT AND ALL DAY. AGENTS SAY INCREASED ENFORCEMENT IN THIS AREA HAS DRIVEN SMUGGLERS TO BE MORE AGGRESSIVE. HE IS A MEMBER OF THE BORDER SEARCH TRAUMA AND RESCUE TEAM.


>> Jerry Carrasco: THEY'RE GETTING FRUSTRATED, THEY ARE TRYING TO GET MORE PEOPLE THROUGH.


>>Celeste Gonzalez: ONE OF THE SMUGGLER'S NEW TACTICS IS TO SUPPLY BORDER CROSSERS WITH OVER THE COUNTER STIMULANTS.


>> Ron Bellavia: WE CONFISCATED THESE OFF OF THE PEOPLE WE CAUGHT LAST WEEK. IT'S A PAIN RELIEVER BUT HAS CAFFEINE WHICH ELEVATES THE HEART RATE AND DEHYDRATES YOU FASTER. THIS IS DEFINITELY ONE OF THE WORST THINGS THEY CAN PUT IN THE SYSTEM. 115, 120 DEGREE HEAT, YOU HAVE A GALLON OF WATER, AND EIGHT OF THESE PILLS IN AN HOUR, THE HEART RATE, HE IS 57, HEART RATE WAS 118 AND HE WAS STANDING STILL LIKE YOU AND I ARE. THOSE ARE THE PEOPLE WHO RUN INTO DISTRESS WHEN THEY CONTINUE WALKING FOR THREE AND FOUR DAYS.


Celeste Gonzalez: MEMBERS OF THIS GROUP OF 19 PEOPLE SAY THEY HAVE BEEN OUT IN THE ARIZONA DESERT FOR FOUR DAYS. MOST OF THEM CAME FROM THE SAME TOWN IN MEXICO. INCLUDING THIS 16-YEAR-OLD, OLIVIA SANCHEZ. SHE SAID THEY TURNED THEMSELVES INTO THE BORDER PATROL AFTER THEY RAN OUT OF FOOD AND WATER. I ASKED HER IF SHE PLANS TO TRY TO CROSS AGAIN. I DON'T KNOW, SHE SAYS. ON MY PART, I SUFFERED TOO MUCH TO WANT TO TRY AGAIN. LIKE MOST UNDOCUMENTED IMMIGRANTS, SANCHEZ WAS ON HER WAY NORTH LOOKING FOR WORK. IMMIGRANT ACTIVISTS, AS WELL AS THOSE AGAINST ILLEGAL IMMIGRATION, ARE QUESTIONING WHY SO MANY HAVE TO RISK SO MUCH FOR A JOB.


>> IT HAS TO DO WITH STOPPING THE DEATHS IN THE DESERT.


Celeste Gonzalez: AT A TOWN HALL SPONSORED BY THE TUCSON METROPOLITAN CHAMBER OF COMMERCE, PEOPLE LISTENED TO CONGRESSMAN JIM KOLBE TALK ABOUT THE TEMPORARY WORKER LEGISLATION HE COSPONSORED. THE BILL WOULD ALLOW THOSE SOUTH OF THE BORDER TO APPLY FOR VISAS TO WORK IN THE U.S. HE ADMITS CONVINCING THE PUBLIC AND POLITICIANS THAT THIS IS A GOOD IDEA WILL BE A HARD SELL.


>> Jim Kolbe: LABOR AND MIGRATION ISSUES ARE A NATIONAL PROBLEM. PEOPLE WHO COME TO THIS COUNTRY ILLEGALLY, WORK EVERYWHERE IN THIS COUNTRY, IN EVERY COMMUNITY THAT WE WOULD LOOK AT IN OUR COUNTRY, WE WOULD FIND THOSE PEOPLE. YET FOR MOST OF MY COLLEAGUES, THIS IS AN ISSUE THAT IS UNDERCOVER, AN ISSUE THAT IS BELOW THE SURFACE.


>> Celeste Gonzalez: THOSE ON DIFFERENT SIDES OF THE ISSUES HAVE DIFFERENT PROBLEMS WITH THE BILL.


>> Glen Spencer: UNTIL WE GET CONTROL OF THE BORDER, I BELIEVE WE CAN CONTROL THE BORDER. I THINK THE ADMINISTRATION HAS TO CLOSE THAT BORDER FOR SIX MONTHS AND SAY ALL RIGHT, NOW, WE WILL INTRODUCE LEGISLATION AND TALK ABOUT IT. UNTIL THEY CLOSE THAT BORDER, THIS WILL NEVER WORK.


>> Manny Alvarez: IT'S GOING TO BE THE MORDITA. YOU'RE GOING TO GET THE COYOTES THE SAME WAY, THEY WILL CHARGE THE PEOPLE TO GET THEIR VISAS, AND THERE'S GOING TO BE, THEY'RE GOING TO GET THE PEOPLE THAT DON'T HAVE THE MONEY, THEY'RE GOING TO GET THOSE THAT'S GOT IT. WE'RE GOING TO END UP IN THE SAME THING.


Celeste Gonzalez: KOLBE SAYS THE DEBATE OVER THE ISSUE MUST BE FOUGHT IN THE CENTER; THAT IS, THE POLITICAL CENTER.


>> Jim Kolbe: THE VERY FACT THAT WE ARE GETTING POT SHOTS FROM BOTH SIDES SUGGESTS TO ME THAT WE ARE IN THE CENTER AND WE'RE IN THE RIGHT PLACE. WHAT I TRY TO TELL PEOPLE WHO ARE ON THOSE EDGES BUT MIGHT BE CONVINCED TO COME TOWARDS THE MIDDLE IS TO SAY, LOOK, DO YOU REALLY WANT AN ANSWER, DO YOU WANT A SOLUTION? DO YOU WANT LEGISLATION THAT WILL HELP FIX THE PROBLEM? WE CAN GO ON MAKING STATEMENTS THAT WILL LAST FOREVER, BUT THAT WON'T SOLVE THE PROBLEM.


>> Celeste Gonzalez: A TEMPORARY WORK PROGRAM WON'T HELP THIS GROUP, BUT HOPE THAT IT WILL IN THE FUTURE.


JOSE CARDENAS: ACCORDING TO A RECENT NATIONAL REPORT, LATINO YOUTH ARE SIGNIFICANTLY OVER- REPRESENTED IN THE U.S. JUSTICE SYSTEM AND RECEIVE HARSHER TREATMENT THAN WHITE YOUTH, EVEN WHEN CHARGED WITH THE SAME OFFENSES. THAT'S JUST ONE OF THE FINDINGS FROM A NATIONAL REPORT ON LATINO YOUTH IN THE JUSTICE SYSTEM AND WAS ONE OF THE ISSUES DISCUSSED AT A RECENT LATINO POLICY SUMMIT HELD IN PHOENIX LAST WEEK. THE SUMMIT WAS HOSTED BY LOCAL NONPROFIT AGENCY, CHICANOS POR LA CAUSA. COMMUNITY LEADERS AND GOVERNMENTAL OFFICIALS FROM FIVE WESTERN STATES ATTENDED.


>> Margaret Trujillo: YOU HAVE TO LOOK AT THE SYSTEM. FIRST OF ALL, IS THERE BIAS? IS THERE BIAS WHEN A PERSON IS CHARGED WITH AN OFFENSE, IS THERE A BIAS AS TO WHICH INDIVIDUALS ARE GIVEN DIVERSION. IN TERMS OF BEING ABLE TO PROVIDE APPROPRIATE SERVICES TO CHILDREN AND FAMILIES, THE QUESTION REALLY IS, ARE WE CULTURALLY COMPETENT? ARE WE ABLE TO ENGAGE FAMILIES INTO TREATMENT SO IF IN FACT YOU CAN CHANGE BEHAVIORS AND NOT HAVE THEM FALL INTO THE CRIMINAL JUSTICE ARENA. AND THAT REALLY IS THE CRUX OF ALL OF THIS.


>> JOSE CARDENAS: JOINING US TO TALK ABOUT THE OUTCOME OF THE FIRST-EVER LATINO POLICY SUMMIT ON BEHAVIORAL HEALTH AND JUVENILE JUSTICE ISSUES AFFECTING LATINO YOUTH IS DR. GUADALUPE GUTIERREZ, DIRECTOR OF RESEARCH AND DEVELOPMENT AT CHICANOS POR LA CAUSA. THANK YOU FOR JOINING US ON "HORIZONTE". WHAT WAS THE MAIN PURPOSE OF THE LATINO POLICY SUMMIT?


>> Guadalupe Gutierrez: THE LATINO POLICY SUMMIT HAD THREE PRIMARY PURPOSES. THE FIRST OF THESE, AND THROUGHOUT ALL THREE THEMES WAS THE PURPOSE OF DEVELOPING POLICY OR POLICY ACTION ITEMS THAT COULD ADDRESS THE ISSUES OF DISPROPORTIONATE MINORITY CONFINEMENT AS IT REFLECTS ON LATINO YOUTH AS WELL AS ACCESS TO CARE ISSUES FOR LATINO YOUTH AND PROGRAMMING FOR LATINO YOUTH IN OUR COMMUNITY ACROSS FIVE SOUTHWESTERN STATES.


>> JOSE CARDENAS: AREN'T THESE ISSUES FOR ALL MINORITY GROUPS?


>> Guadalupe Gutierrez: ABSOLUTELY. HOWEVER WHAT HAS BEEN NOTED IS THERE TENDS TO BE A FOCUS ON PARTICULAR MINORITY GROUPS AND LATINOS HAVEN'T BEEN AT THE FOREFRONT OF CONCERN IN TERMS OF ADDRESSING THESE ISSUES. THAT'S WHAT WE ARE TRYING TO BRING OUT IN TERMS OF BRINGING THE SOUTHWESTERN STATES TRYING TO CREATE UNIFORM YET UNIQUE INITIATIVES ACROSS ALL FIVE STATES BECAUSE OF THE COMMON PROBLEMS, PREDOMINANTLY WITH THIS GROUP, PREDOMINANTLY DEALING WITH LATINO YOUTH RATHER THAN MIXING IT UP, BROADENING IT. WE ARE NOT AFTER THE SAME PIECE OF PIE, WE WANT TO BROADEN THE PIE.


>> JOSE CARDENAS: WHO ARE THE POLICY MAKERS WHO WERE PRESENT AT THE CONFERENCE?


>> Guadalupe Guitierrez: WE WERE REALLY FORTUNATE IN BEING ABLE TO ATTRACT A SERIES OF DIFFERENT LEVEL POLICY MAKERS. WE WERE ABLE TO GET OR HAVE ATTENDEES FROM THE JUSTICE SYSTEM AS FAR UP AS THE SUPREME COURT, WHETHER IT BE ARIZONA OR IN THE OTHER STATES AND ALSO REPRESENTATIVES OF THE SUPERIOR COURTS OF THE STATES, REPRESENTATIVES FROM JUVENILE JUSTICE, JUVENILE PROBATION, REGIONAL BEHAVIORAL HEALTH ACROSS THE FIVE STATES. STATE ADMINISTRATORS, COMMUNITY ADMINISTRATORS, PRIVATE AND PUBLIC AND NONPROFIT AGENCIES, AS WELL.


>> JOSE CARDENAS: YOU TALKED ABOUT THE DISPROPORTIONATE CONFINEMENT OF LATINO YOUTH. IN GENERAL WAY, WHAT IS THE STORY THERE?


>> Guadalupe Guitierrez: IT IS QUITE REMARKABLE, IF YOU LOOK AT THE NUMBERS. ACROSS THE SOUTHWESTERN STATES YOU CAN SEE A HUGE AND SIGNIFICANT DISPROPORTION BETWEEN THE NUMBERS THEY REPRESENT AS PART OF THE GENERAL POPULATION AND PART OF THE JUVENILE JUSTICE AND THE JUVENILE SYSTEM. IN ARIZONA, AROUND 25% OF YOUTH ARE LATINOS, HOWEVER, AROUND 48% FOR THE JUSTICE SYSTEM. SOME ESTIMATES ARE AS HIGH AS 60 PERCENT IN THE JUSTICE SYSTEM AS FAR AS REFERRALS AND DETENTION. IN OTHER STATES, SUCH AS TEXAS, WHERE LATINOS MAY REPRESENT UP TO 30 PERCENT OF THE JUVENILE POPULATION, THEY REPRESENT 50-55% OF THE ACTUAL POPULATION IN THE JUVENILE JUSTICE SYSTEM. THESE ARE REMARKABLE NUMBERS. IT'S HARD TO JUMP A PERCENTAGE OF 10 OR 20% WITHOUT THERE BEING SOME SIGNIFICANT FACTORS INTERVENING IN THE PROCESS.


>> JOSE CARDENAS: WHAT ARE THE FACTORS?


>> Guadalupe Guitierrez: THERE ARE SEVERAL. LATINO YOUTH TEND TO HAVE MORE CONTACT, WE HAVE FEWER RESOURCES IN THE JUSTICE SYSTEM, LIKE LAWYERS. WE TEND TO BE REFERRED LESS TO DIVERSION, THUS THE INTEREST IN TOPICS SUCH AS ACCESS TO CARE AND PREVENTION PROGRAMMING AS PART OF THIS DISCUSSION WITH DISPROPORTIONATE MINORITY CONFINEMENT FOR LATINOS. THERE'S A LOT OF ISSUES REGARDING REPRESENTATION OF THE PARENTS OF YOUTH, LATINO YOUTH IN THE JUSTICE SYSTEM THAT IS, THAT THE PARENTS TRADITIONALLY HAVE NOT BEEN ABLE TO ACCESS THE SYSTEM AS EQUITABLY AS OTHER GROUPS BECAUSE OF LANGUAGE ISSUES, TRANSPORTATION, ECONOMIC RESOURCES OR WHAT HAVE YOU. THE PROBLEM IS REALLY QUITE PERVASIVE. BOTH SOCIALLY, POLITICALLY, ECONOMICALLY.


>> JOSE CARDENAS: HOW MUCH IS REALLY A REFLECTION OF THE ECONOMICS, IF LATINOS ARE A GREATER PROPORTION OF THE ECONOMIC GROUPS, AS OPPOSED TO BIAS? DO YOU THINK THERE IS BIAS AFFECTING US IN THE SYSTEM?


>> Guadalupe Guitierrez: I'M NOT SURE YOU CAN HAVE ONE WITHOUT THE OTHER. ECONOMICS PLAYS A HUGE ROLE IN ANY QUESTION OF SOCIAL STATURE OR THE STATUS OF ANY SOCIAL GROUP. THERE IS A MONETARY ECONOMY AND THERE IS A POLITICAL ECONOMY. WITHIN THE POLITICAL ECONOMY YOU HAVE TO CHOOSE OR MAKE DECISIONS WHAT ACTIONS WILL GET YOU THE BEST OUTCOMES. MANY TIMES THE OUTCOMES WE NEED TO GET TO DON'T MAKE FOR THE BEST DECISION MAKING ECONOMICALLY. THAT IS OUR YOUTH MAY BE MAKING SOME CHOICES THAT MAY NOT IN THE END HAVE THE BEST OUTCOMES BUT THEY ARE MAKING THOSE CHOICES NOT BECAUSE THEY ARE BAD KIDS OR INCAPABLE OF MAKING BETTER CHOICES, BUT ECONOMICALLY THOSE ARE THE RESOURCES THEY HAVE AVAILABLE TO THEM. ABSOLUTELY ECONOMIC ISSUES HAVE TO BE INQUIRED UPON IN ALL OF THESE ISSUES, BUT WE HAVE TO TAKE INTO ACCOUNT THERE IS MORE THAN JUST THAT. THERE ARE IMPLICIT AND EXPLICIT SYSTEMS IN PLACE THAT ARE ENTERING A JUVENILE JUSTICE SYSTEM THAT DOES LOOK AT THEM DIFFERENTIALLY AND NOT SEEING THEM SUPPORTED OR REPRESENTED.


>> JOSE CARDENAS: AS I UNDERSTAND IT, THERE IS SOME RATHER ALARMING FACTS THAT CAME OUT OF THIS. LENGTH OF INCARCERATION IS HIGHER FOR LATINOS THAN OTHER GROUPS. IF ANYTHING, THE PROBLEM MAY BE WORSE BECAUSE OF THE WAY NUMBERS ARE COUNTED. CAN YOU ELABORATE ON THAT?


>> Guadalupe Guitierrez: SURE. NUMBERS ARE COUNTED IN MULTIPLE WAYS. NUMBERS OF REFERRALS.


>> JOSE CARDENAS: SOMETIMES LATINOS ARE ACTUALLY COUNTED AS WHITE OR BLACK THEREFORE YOU HAVE UNDERREPRESENTATION?


>> Guadalupe Guitierrez: I SEE. IN DIFFERENT STATES LATINOS ARE COUNTED WITHIN DIFFERENT RACIAL CATEGORIES. CERTAIN STATES DO NOT RECOGNIZE HISPANICS, BUT RATHER ONLY -- JOSE CARDENAS: THE PROBLEM COULD BE WORSE THEN.


>> YES.


>> JOSE CARDENAS: WE HAVE TO LEAVE IT AS THAT, IT'S AN IMPORTANT SUBJECT. THAT'S OUR SHOW FOR TONIGHT, LADIES AND GENTLEMEN. I HOPE YOU ENJOYED US. PLEASE JOIN US NEXT WEEK FOR IMPORTANT ISSUES AFFECTING THE LATINO COMMUNITY. GOOD NIGHT. I'M JOSE CARDENAS.

In this segment:
Steve Gallardo:State Representative;
SPOTLIGHT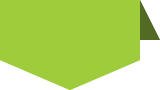 STAY in touch
with
azpbs.
org
!
Subscribe to Arizona PBS Newsletters: