The feature film, "The Alamo," is out in theaters. But how acurate is the movie's storyline? Join Arizona State University Professor Arturo Rosales as he recounts the historical facts of the standoff. Long before the Alamo made heroes of Davy Crockett and Jim Bowie, a group of Tejanos started the struggle for the sovereignty of their homeland.
Transcript:
>>JOSÉ CÁRDENAS:
GOOD EVENING, I'M JOSE CARDENAS. WELCOME TO "HORIZONTE". TONIGHT, TWO STATE LAWMAKERS WILL DISCUSS THE PROS AND CONS OF TWO BILLS REGARDING ILLEGAL IMMIGRANTS AND DRIVERS LICENSES. THEN, IS THE NEW DISNEY MOVIE "THE ALAMO" HISTORICALLY ACCURATE? AN ASU HISTORY PROFESSOR WILL REVIEW THE MOVIE FOR US. THE STATE LEGISLATURE IS CONSIDERING TWO BILLS REGARDING IDENTIFICATION AND ILLEGAL IMMIGRATION. ONE BILL WOULD REQUIRE A DRIVER'S LICENSE OR TWO OTHER FORMS OF IDENTIFICATION TO BE SHOWN WHEN VOTING. THE OTHER BILL WOULD PROHIBIT THE ARIZONA DEPARTMENT OF TRANSPORTATION FROM ACCEPTING AS IDENTIFICATION A DRIVERS LICENSE FROM A STATE THAT DOES NOT REQUIRE PROOF OF CITIZENSHIP WHEN ISSUING ITS DRIVERS LICENSES. HERE NOW TO TALK ABOUT THOSE BILLS IS SENATOR ROBERT BLENDU, WHO IS SPONSORING BOTH BILLS, AND REPRESENTATIVE BEN MIRANDA, WHO OPPOSES THE MEASURES. THANK YOU FOR JOINING US ON "HORIZONTE".

>>JOSÉ CÁRDENAS:
SENATOR WHAT WOULD THE SENATE BILL DO, GIVE US A DESCRIPTION OF THE IMPACT.

>>ROBERT BLENDU:
VERY SIMPLE. IT SAYS THAT, YOU KNOW, WHEN YOU GO TO VOTE IN PERSON, YOU HAVE GOT TO PRESENT AN ID CARD JUST LIKE THEY DO IN MEXICO. IT SAYS IF YOU DON'T HAVE AN ID CARD WITH YOU, YOU VOTE A PROVISIONAL BALLOT THAT SAYS WE WANT TO MAKE SURE WE VERIFY. THERE IS CONCERN ON A LOT OF PEOPLE'S PART, WE WANT TO MAKE SURE THAT THE INTEGRITY OF OUR PROCESS IS KEPT, IT DOESN'T DETERIORATE OR TURN INTO SOME SORT OF FIASCO WE HAD IN FLORIDA. I REJECT THE NOTION THAT THIS IS IN SOMEWAY RACIST OR WHATEVER WARDS YOU WANT TO USE. I I THINK IT'S A SIMPLE VERIFICATION PROCESS AND YOU CAN'T GO TO THE LIBRARY AND GET A CARD WITHOUT IDENTIFICATION.

>>JOSÉ CÁRDENAS:
HAVE THERE BEEN PROBLEMS TO INDICATE THE NEED FOR THIS KIND OF LEGISLATION?

>>ROBERT BLENDU:
I HAVE HEARD PROBLEMS, I'VE HEARD THEM REPORTED. I THINK AS PUBLIC POLICY MAKERS THE ONE THING WE OUGHT TO BE TALKING ABOUT, THERE AGAIN I'M GLAD WE'RE TALKING ABOUT THE ISSUES BECAUSE I THINK THERE IS LEGITIMATE DEBATE ON BOTH SIDES, THAT'S WHAT THE PROCESS IS ABOUT. I THINK TO TALK ABOUT THESE AND SOLVE THE PROBLEM BEFORE IT HAPPENS IS AN OUNCE OF PREVENTION IS WORTH A POUND OF CURE AFTERWARDS.

>>JOSÉ CÁRDENAS:
REPRESENTATIVE MIRANDA, WHAT IS THE PROBLEM THIS BILL IS ATTEMPTING TO ADDRESS?

>>BEN MIRANDA:
THERE IS NO PROBLEM. ABSENT A PROBLEM, THE QUESTION TO BE ASKED IS DO WE NEED LEGISLATION IN AN AREA THAT HAS NO PROBLEM. I AGREE WITH SOME OF WHAT MY FRIEND ROBERT HERE HAS SAID, THERE IS A HYSTERIA, PART OF IT'S 9/11 AND THE NEED TO CONTROL OUR BORDERS AND THE WHOLE IMMIGRATION ISSUE NOT BEING RESOLVED. THE MAJOR PROBLEMS I HAVE WITH THE LEGISLATION, MANY OF US, IT CALLS FOR A PROVISIONAL BALLOT WHICH IS NOT REALLY THE BEST ROUTE TO GO. IN ADDITION, THERE IS THE ISSUE OF VOTE BY MAIL WHICH IS NOT REALLY COVERED UNDER THIS LEGISLATION. SO A PERSON CAN VOTE BY MAIL WITHOUT PROVIDING THE SAME TYPE OF VERIFICATION IN TERMS OF IDENTIFICATION. THE OTHER ISSUE IS THAT WE'RE ABOUT TO EMBARK ON A COURSE TO SPEND $55 MILLION TO UPGRADE THE VOTING SYSTEM. I THINK IT'S PREMATURE TO ACT IN THIS AREA WITHOUT ALLOWING $55 MILLION OF FEDERAL MONEY TO COME INTO THE SYSTEM TO ASSURE THE SECURITY AND INTEGRITY THAT ROBERT BLENDU HAS ADDRESSED. PRIMARILY, THE PROVISIONAL BALLOT, THAT IS A MAJOR PROBLEM. YOU GO TO VOTE, IF YOU DON'T HAVE AN IDENTIFICATION OR THERE IS SOME OTHER PROBLEM, YOU CAST A PROVISIONAL BALLOT. THAT PROVISIONAL BALLOT IS GOING TO BE MATCHED UP AGAINST YOUR SIGNATURE, YOUR SIGNATURE REGISTERED AS A RESULT OF YOUR DRIVER'S LICENSE OR ORIGINAL VOTER'S REGISTRATION. THE QUESTION IS, HOW MANY PEOPLE'S SIGNATURES REMAIN THE SAME AFTER TWO OR THREE YEARS? MY SIGNATURE CHANGES FROM YEAR TO YEAR. THERE'S A REAL PROBLEM WITH TRYING TO MATCH IT UP WITH THAT PROVISIONAL BALLOT, MEANING PROVISIONAL BALLOTS MAY GO UNCOUNTED. THERE IS NO APPEAL, NO NOTIFICATION TO THAT INDIVIDUAL THAT SAYS WE DIDN'T MATCH YOUR SIGNATURE, WE DIDN'T COUNT YOUR BALLOT.

>>JOSÉ CÁRDENAS:
IN TERMS OF THE MOTIVATION OF THE LEGISLATION, YOU DIDN'T MENTION IT, BUT REPRESENTATIVE MIRANDA DID, THE POPULAR CONCEPTION THIS IS TARGETED AT A CONCERN ABOUT PEOPLE WHO DON'T HAVE THE PROPER DOCUMENTATION VOTING IN OUR ELECTION, DO YOU AGREE THAT IS THE MOTIVATION FOR THIS LEGISLATION?

>>ROBERT BLENDU:
WELL, I THINK THAT THE REASON FOR THE MOTIVATION IS, WE LOOKED AT THE LAST PRESIDENTIAL ELECTION, WE SAW WHAT HAPPENED IN FLORIDA. OUR SYSTEM RIGHT NOW, WE HAVE NO ASSURANCE THAT IF YOU DON'T HAVE ANY ID WHATSOEVER THAT YOU CAN'T GET ON BUSES AND JUST 50 OF YOU GET ON A BUS AND VOTE AT THIS PRECINCT AND DRIVE ACROSS TOWN AND VOTE IN ANOTHER UNDER A SAME NAME OR DIFFERENT NAME. WE ARE ASKING FOR A VERIFICATION. 14 OTHER STATES REQUIRE THAT YOU PRESENT SOME SORT OF IDENTIFICATION WHEN YOU VOTE AND NONE OF THE ILL THINGS THAT I HAVE HEARD HAPPENING IN 14 OTHER STATES, THERE AGAIN I THINK THAT THE GOOD NEWS HERE IS WE'RE TALKING ABOUT THESE ISSUES AND SOMEWHERE IN BETWEEN WHAT THIS LEGISLATION IS TALKING ABOUT, A SIMPLE VERIFICATION PROCESS, REPRESENTATIVE MIRANDA'S CONCERN, WE MAY FIND AN ANSWER.

>>JOSÉ CÁRDENAS:
THERE WERE A LOT OF THINGS THAT HAPPENED IN FLORIDA. WHAT DO YOU THINK WAS ANALOGOUS TO THE SITUATION YOU ARE DEALING WITH HERE?

>>ROBERT BLENDU:
PEOPLE ARE ASKING US, I'VE HAD PEOPLE ASK ME, CAN THAT HAPPEN HERE? AND -

>>JOSÉ CÁRDENAS:
WHAT IS THAT?

>>ROBERT BLENDU:
CAN WE GO THROUGH A VOTING PROCESS AND END UP WAITING 45 DAYS OR 50 DAYS TO FIND OUT WAS IT ANY GOOD, NOT GOOD. WITH RESPECT TO THE PROVISIONAL BALLOT, YOU KNOW, YOU COULD SAY EVERY BALLOT WAS PROVISIONAL UNTIL IT WAS COUNTED, UNTIL IT WAS VERIFIED, UNTIL IT WAS CERTIFIED. I DON'T HAVE A PROBLEM WITH THE PROVISIONAL BALLOT. IF IT'S JUST THE NAME. I THINK WE ARE LOOKING TO INSURE THE INTEGRITY OF OUR PROCESS, THAT OUGHT TO BE GOOD FOR EVERYBODY.

>>JOSÉ CÁRDENAS:
THE RESPONSE THAT CRITICS TO THIS HAVE, NOBODY HAS SHOWN THESE INCIDENTS HAVE OCCURRED, THAT THERE HAVE BEEN PEOPLE WHO TRIED TO VOTE IN THE ELECTIONS. WHAT DO YOU SAY TO THAT?

>>ROBERT BLENDU:
I SAY THAT I DON'T KNOW ABOUT THEIR CONCERNS. I JUST KNOW THE PUBLIC POLICY MAKER, AN OUNCE OF PREVENTION IS ALWAYS WORTH A POUND OF CURE. I THINK VOTING IS SACRED, IT'S ONE OF THE GREAT THINGS ABOUT OUR COUNTRY THAT SEPARATES US. ANYTHING WE CAN DO TO INSURE THE INTEGRITY OF THAT PROCESS I'M OKAY WITH. WITH CERTAIN LIMITS. AND I DON'T THINK IN ASKING FOR AN ID CARD IS ASKING TOO MUCH.

>>JOSÉ CÁRDENAS:
REPRESENTATIVE MIRANDA WHAT IS WRONG WITH THAT, THE SAME KIND OF IDENTIFICATION THAT YOU WOULD HAVE TO GET OR PARTICIPATE IN OTHER KINDS OF GOVERNMENT ACTIVITY?

>>BEN MIRANDA:
ABSOLUTELY NOTHING. A SOUND VERIFICATION PROCESS THAT INSURES THE PERSON CASTING THAT VOTE, THAT BALLOT OR RECEIVING THAT BALLOT CASTS THAT VOTE, ABSOLUTELY NOTHING. WE DON'T HAVE A PROCESS TO VERIFY THE PROVISIONAL BALLOT. WE ARE ASKING INEXPERIENCED PEOPLE TO VERIFY AND IT'S NOT GOING TO HAPPEN WITH THE KIND OF ASSUREDNESS WE NEED TO PROTECT INTEGRITY. WE HAVE TO BALANCE THE REACTION WE HAVE HAD TO 9/11, WHAT TOOK PLACE IN FLORIDA, NOW WITH AN UNRESOLVED IMMIGRATION ISSUE, VERSUS THE KIND OF HYSTERIA WE ARE FEEDING THIS. I VENTURE TO SAY HAD IT NOT BEEN FOR AN UNRESOLVED IMMIGRATION ISSUE, WE WOULDN'T HAVE THIS PRESENTED IN THE LEGISLATURE. THERE IS NOTHING WRONG WITH SEEKING VERIFICATION, BUT IT'S THE PROCESS THAT WE'RE TALKING ABOUT. BECAUSE IT INSTILLS A CERTAIN AMOUNT OF CHILLING EFFECT ON THE PEOPLE CASTING THE BALLOT.

>>JOSÉ CÁRDENAS:
DO YOU THINK IT'S LIKELY TO DETER VOTING AT A TIME WE'RE TRYING TO ENCOURAGE MORE PEOPLE TO VOTE?

>>BEN MIRANDA:
ABSOLUTELY. IF YOU GO TO THE POLLS, IF YOU HAVE A LINE ALL THE WAY OUT TO THE STREET, THAT IN ITSELF ALONG WITH SOMEONE GOING ALONG THE LINE, DO YOU HAVE YOUR WALLET, ID WITH YOU, OF COURSE IT'S GOING TO DISCOURAGE YOU. AS IT IS, WE DON'T HAVE ENOUGH PEOPLE VOTING THESE DAYS IN THIS COUNTRY.

>>JOSÉ CÁRDENAS:
SENATOR, LET'S TURN TO THE OTHER LEGISLATION THAT YOU'RE A COSPONSOR WITH, PROHIBITING ADOT FROM ACCEPTING AS IDENTIFICATION DRIVERS LICENSE FROM OTHER STATES THAT DON'T REQUIRE PROOF OR VERIFICATION. WHAT IS THE RATIONALE?

>>ROBERT BLENDU:
I WAS ALSO THE PRIME SPONSOR OF A BILL THAT WOULD PERMIT PEOPLE WHO ARE UNDOCUMENTED TO GET A DRIVER'S LICENSE. WHAT I WANT TO DO, AND I THINK A LOT OF US WANT TO DO, AND SENATOR MIRANDA INCLUDED, IS START THE LEGITIMATE DEBATE ON HOW DO WE MAKE THAT HAPPEN. BUT IT IS NOT THE ISSUE OF THE DRIVER'S LICENSE THAT IS THE PROBLEM. IT'S THE ISSUE THAT SURROUNDS THOSE tHAT ARE THE GREAT DICHOTOMY AND HOW DO YOU RESOLVE THOSE ISSUES. THIS IS ONE OF THEM, THIS VERY BILL RIGHT HERE. IF WE HAVE NO WAY OF VERIFYING THAT A GUY IS WHO HE IS, JUST BECAUSE HE HAS A DRIVER'S LICENSE, THAT MEANS HE CAN COME IN HERE AND VOTE BECAUSE HE HAS A DRIVER'S LICENSE, HE CAN REGISTER TO VOTE AT OUR MVD. IF HE GOES TO CALIFORNIA AND GETS A LICENSE AND IT'S FALSE, HOW DO WE VERIFY THAT?

>>JOSÉ CÁRDENAS:
HOW WOULD THE LEGISLATION YOU WERE PROPOSING NOT RAISE SOME OF THOSE SAME CONCERNS?

>>ROBERT BLENDU:
I THINK THAT, YOU KNOW, IN THE LEGISLATION, IT LETS US HOOK THE SYSTEM UP TO VERIFY IS THAT PERSON REGISTERED AT MVD OR IS THIS A FALSE ONE? I HAVE TALKED TO OUR IMMIGRATION PEOPLE, I HAVE TALKED TO OUR FEDERAL PEOPLE AND THERE ARE FALSE DOCUMENTS OUT THERE THAT ARE SO GOOD THEY CAN'T TELL THE DIFFERENCE THEMSELVES. I THINK THAT REPRESENTATIVE MIRANDA MAKES AN EXCELLENT POINT ABOUT SOME OF THE PROBLEMS WITH WHAT WE'RE DOING AND THERE ARE PROBLEMS. BUT I THINK WORK WITH HIM, WE NEED TO WORK OUR WAY THROUGH THOSE.

>>JOSÉ CÁRDENAS:
LET'S TALK ABOUT THOSE PROBLEMS, REPRESENTATIVE. WHAT ARE THEY?

>>BEN MIRANDA:
I AGREE THERE'S A NEED FOR REASONABLE DIALOGUE TO TRY TO RESOLVE THE ISSUE. ULTIMATELY, THIS COMES DOWN TO A MATTER OF ECONOMICS AND THE UNDERLYING ISSUE -

>>JOSÉ CÁRDENAS:
HOW IS IT ECONOMICS?

>>BEN MIRANDA:
WE'RE DEALING WITH A DRIVER'S LICENSE, AN IMPORTANT ASPECT TO SEEK EMPLOYMENT, GET TO WORK, DRIVE ON THE STREETS, AND IT BRINGS WITH IT A NUMBER OF ISSUES THAT ARE ON THE PERIPHERY. MOST OF US WOULD BENEFIT IN ARIZONA IF WE MADE SURE THAT EVERYONE HAD THE INSURANCE ON HIS VEHICLE IN ORDER TO DRIVE TO WORK. SECONDLY, EMPLOYERS WOULD BENEFIT, THEY WOULD BE ASSURED THAT THEIR EMPLOYEES WOULD ARRIVE ON TIME BECAUSE THEY HAVE A DRIVER'S LICENSE. THOSE ARE ECONOMIC ISSUES FOR ARIZONA. WE HAVE TO COME TO GRASP WITH THE WHOLE ISSUE OF WHETHER PROVIDING A DRIVER'S LICENSE IS SOMETHING WE WANT IN THE STATE OR NOT. I WILL SAY ULTIMATELY WE HAVE TO ACCEPT THE FACT, EVEN CONGRESSMAN FLAKE AND CONGRESSMAN JIM KOLBE IN THEIR LEGISLATION SAID WE HAVE A QUASI AMNESTY PROGRAM. THE FACT IS WE NEED TO COME TO UNDERSTAND IN THE INTERIM BASIS, UNTIL THIS COUNTRY DOES SOMETHING ABOUT IMMIGRATION, WE NEED TO MAKE SURE THE ECONOMICS OF THE COUNTRY IS NOT HAMPERED BY FAILING TO GIVE THAT PERSON A DRIVER'S LICENSE.

>>JOSÉ CÁRDENAS:
SENATOR, WHAT ARE THE CHANCES EITHER LEGISLATION WILL COME OUT OF THE LEGISLATURE?

>>ROBERT BLENDU:
IF I COULD PREDICT THAT, I WOULD HAVE MY OWN SHOW. TO LET YOU KNOW WHAT WE HAVE TO WRESTLE WITH, AS PUBLIC POLICY MAKERS, I WOULD LIKE TO LET YOU KNOW SOME OF THE ISSUES. THAT IS -

>>JOSÉ CÁRDENAS:
WE'RE GOING TO RUN OUT OF TIME, AND I APOLOGIZE, BUT WHAT DO YOU THINK THE ODDS ARE THESE BILLS WILL MAKE IT OUT OF THE LEGISLATURE?

>>ROBERT BLENDU:
I DON'T KNOW, THEY'RE BEING MOVED FORWARD. IF WE CAN FIND MIDDLE GROUND, I THINK WE WILL FIND IT.

>>JOSÉ CÁRDENAS:
IF THEY MAKE IT OUT OF THE LEGISLATURE, WILL THE GOVERNOR SIGN THESE?

>>BEN MIRANDA:
I WOULD HOPE SHE VETOES THEM, BECAUSE THE ISSUE OF IMMIGRATION IS TOO LARGE, TOO COMPLEX AND HAS TO BE RESOLVED AT THE FEDERAL LEVEL.

>>JOSÉ CÁRDENAS:
THANK YOU BOTH FOR APPEARING ON "HORIZONTE".

>>JOSÉ CÁRDENAS:
THE LATEST ATTEMPT TO TELL THE STORY OF THE ALAMO ATTEMPTS TO BE MORE HISTORICALLY ACCURATE THAN PREVIOUS VERSIONS. BUT HOW ACCURATE IS IT, AND WHAT'S THE REAL STORY OF THE ALAMO? WE WILL DISCUSS THAT WITH AN ARIZONA STATE UNIVERSITY HISTORY PROFESSOR, BUT FIRST, HERE'S A CLIP FROM THE MOVIE.

>>ACTOR:
I'D LIKE TO ASK EACH OF YOU WHAT IT IS YOU VALUE SO HIGHLY THAT YOU ARE WILLING TO FIGHT AND POSSIBLY DIE FOR.

>>ACTOR:
IT IS MY CONVICTION THAT HOLDING THE FORT IS THE KEY TO DEFENDING OUR COLONY. AS GOES THE ALAMO, SO GOES TEXAS.

>>ACTOR:
WHEN I RETURN, WE'LL GET A HOME OF OUR OWN, I PROMISE.

>>ACTOR:
DAVEY CROCKETT, THE LION OF THE WEST.

>>NARRATOR:
IN THE FIGHT FOR TEXAS, THEY WERE A FEW HUNDRED MEN WHO WERE INEXPERIENCED AT WAR.

>>ACTOR:
IF IT WAS JUST ME, SIMPLE DAVID FROM TENNESSEE, I MIGHT DROP OVER THAT WALL AND TAKE MY CHANCES.

>>NARRATOR:
THOUSANDS OF MEXICAN SOLDIERS FROM ONE OF THE GREATEST ARMIES EVER ASSEMBLED.

>>ACTOR:
FIVE MORE YEARS, YOU JUST MIGHT BE A GREAT MAN.

>>ACTOR
: I THINK I WILL PROBABLY HAVE TO SETTLE FOR WHAT I AM NOW.

>>ACTOR: IF YOU WISH TO STAY HERE, IN THE ALAMO, WE WILL SHOW THE WORLD WHAT PATRIOTS ARE MADE OF.

>>ACTOR:
YOU WILL REMEMBER THIS BATTLE. REMEMBER EACH MINUTE. EACH SECOND. UNTIL THE DAY THAT YOU DIE. THAT IS FOR TOMORROW, GENTLEMEN. FOR TODAY, REMEMBER THE ALAMO!

>>JOSÉ CÁRDENAS:
HERE NOW TO DISCUSS THE MOVIE "THE ALAMO" IS ASU HISTORY PROFESSOR ARTURO ROSALES. THANK YOU FOR JOINING US ON "HORIZONTE". I WOULD LIKE TO START BY HAVING YOU TAKE OFF OUR HISTORY PROFESSOR HAT AND PUT ON YOUR ART CRITIC HAT AND TELL US WHAT YOU THINK ABOUT THE MOVIE.

>>ARTURO ROSALES:
I HAVE TO SAY IT'S A LITTLE BIT TEDIOUS AND BORING, IT WAS MORE LIKE A DOCUMENTARY OR HAD DOCUMENTARY ASPECTS TO IT. I'M SPEAKING, I LIKE SOME OF THAT, BUT I, I'M THINKING, LIKE MY WIFE WENT WITH ME AND SHE WANTED TO LEAVE. BUT IT WAS PRIMARILY BECAUSE, I THINK, I'M NOT AN EXPERT ON HOW TO PUT A MOVIE TOGETHER, BUT IT WAS VERY LONG PAUSES. THE WAIT FOR SANTANA TO ATTACK WAS VIRTUALLY THE WHOLE MOVIE. YOU HAD TO FILL IN THOSE PARTS. I THINK THEY WERE DONE IN A WAY THAT WASN'T VERY EXCITING. AND IN SOME WAYS, I'M TEMPTED TO THINK THEY DID THAT BECAUSE THEY WERE TRYING TO BE SO FAIR. THIS IS A MOVIE, BECAUSE THE ALAMO IS SUCH A, SUCH A DIFFICULT ISSUE, LIKE WHEN ORIENTING WITH NATIVE AMERICANS NOW, THEY TRY TO BALANCE. SO ONE OF THE THINGS THAT I NOTICED, MY FILM CRITIC HAT ON, THE CHARACTERS WEREN'T DEVELOPED BECAUSE YOU COULDN'T REALLY CARE FOR THEM BECAUSE THEY WERE TRYING TO BE SO FAIR AND SO BALANCED.

>>JOSÉ CÁRDENAS:
THERE WAS NO JOHN WAYNE, FOR EXAMPLE.

>>ARTURO ROSALES:
I GREW UP, I REMEMBER DAVEY CROCKETT ON DISNEY WORLD WHEN I WAS A KID. THEY HAVE VIBRANT, DYNAMIC CHARACTERS THAT WERE WELL DEVELOPED. THEY MIGHT HAVE BEEN GLORIFIED.

>>JOSÉ CÁRDENAS:
THAT IS AN ISSUE THAT I WANT TO TALK TO YOU ABOUT. PUT YOUR HISTORY PROFESSOR HAT BACK ON AND LET'S TALK ABOUT, AND POLITICAL SCIENCE, AS WELL, WHY IS THE ALAMO AN IMPORTANT EVENT TO MEXICAN-AMERICANS?

>>ARTURO ROSALES:
IT'S AN IMPORTANT EVENT BECAUSE IT'S BEEN USED AS A NEGATIVE POLITICAL SYMBOL. THERE'S NOTHING WRONG WITH SYMBOLS. EVEN GEORGE WASHINGTON AND THE CHERRY TREE STORY, FATHER, I CANNOT LIE. IT DIDN'T HAPPEN BUT IS VERY POSITIVE. THE ALAMO HAS BEEN USED IN A WAY MAYBE THE SAME ACCUSATION THAT JEWISH PEOPLE HAVE MADE AGAINST THE PASSION OF THE CHRIST, IT'S BEEN USED AS SORT OF ANTI-MEXICAN SYMBOL. THEY TRY TO BE BALANCED. I'M SURE YOU SAW JOHN WAYNE IN THE ALAMO. YOU PROBABLY DON'T REMEMBER IT.

>>JOSÉ CÁRDENAS:
I'M AFRAID TO ADMIT, BUT I DO. DO YOU THINK YOU VIEW THIS MOVIE AS A MEXICAN-AMERICAN DIFFERENT THAN A NON-MEXICAN-AMERICAN WOULD?

>>ARTURO ROSALES:
I WOULD SAY WHAT THEY'RE TRYING TO DO, FOR EXAMPLE, IF YOU WERE TO HAVE TAKEN A TOUR OF THE ALAMO, RUN BY THE DAUGHTERS OF THE TEXAS REVOLUTION, LET'S SAY THE FIRST TIME I WENT WAS IN 1961.

>>JOSÉ CÁRDENAS:
YOU HAVE BEEN TO THE ALAMO.

>>ARTURO ROSALES:
EVERYTHING WAS GLORIFIED, COLONEL TRAVIS AND ON AND ON AND ON AND THE MOTIVATION FOR STAYING AND DEFENDING IN TERMS OF THE POPULAR HISTORY IS THEY DID IT ONLY FOR THE DEFENSE, FOR THEIR LOVE OF THE COUNTRY OF TEXAS AND THE IDEA THAT TEXAS WAS GOING TO BE INDEPENDENT. THAT IS TOO SIMPLISTIC AND TOO GLORIFIED.

>>JOSÉ CÁRDENAS:
WHAT WAS GOING ON AT THE TIME?

>>ARTURO ROSALES:
WELL, THEY WERE KIND OF TRAPPED THERE. THEY WERE EXPECTING A LOT OF REINFORCEMENTS THAT NEVER CAME. THE MOTIVATION FOR MANY OF THEM, DAVEY CROCKETT, SAM HOUSTON WASN'T IN THE ALAMO BUT HE HAD ARRIVED VERY RECENTLY TO TEXAS, WERE SIMPLY ECONOMICS. THEY WENT TO TEXAS BECAUSE THE LAND WAS ABOUT ONE-QUARTER, IT WAS ACROSS THE BORDER, IT WAS PART OF MEXICO. THEY COULD GET FREE LAND.

>>JOSÉ CÁRDENAS:
THE MEXICAN GOVERNMENT WAS ENCOURAGING THEM TO COME.

>>ARTURO ROSALES:
YES. STARTING IN 1821, THEN 1824 WHEN MEXICO HAD THE FIRST CONSTITUTION, THEY HAD A LAND ACT WHICH ALLOWED OR IMMIGRATION ACT WHICH ALLOWED FREE IMMIGRATION ALL OVER NORTHERN MEXICO. THIS WAS A GREAT OPPORTUNITY FOR PEOPLE FROM THE AMERICAN SIDE OF THE BORDER, THE UNITED STATES SIDE OF THE BORDER. THAT'S WHY THEY WENT THERE. ONCE THEY GOT THERE, THEY WOULD HAVE BEEN HAPPY PROBABLY IF MEXICO CONTINUED TO ALLOW THEM TO COME IN. WHEN MEXICO BECAME INDEPENDENT, THEY BECAME A LIBERAL STATE AND SO ALL THE CHARACTERISTICS, DEMOCRACY AND SO FORTH. THAT LASTED UNTIL 1834 WHEN SANTANA CAME IN AND ABROGATED THE CONSTITUTION OF 1824.

>>JOSÉ CÁRDENAS:
MEXICO CITY WAS SO FAR AWAY AND THE INABILITY TO ACTUALLY --

>>ARTURO ROSALES:
BASICALLY, THEY WERE UNDER A FAIRLY DEMOCRATIC SYSTEM. AND I ONLY HAVE A FEW MINUTES, BUT BASICALLY WHAT HAPPENED WAS THERE A STRUGGLE BETWEEN THE CONSERVATIVES, THE MONARCHISTS, THE CHURCH AND SO FORTH IN MEXICO WHERE THE LIBERALS WANTED AN OPEN SYSTEM, FREE TRADE, DEMOCRACY. THE CONSERVATIVES WENT OUT EVENTUALLY, USING SANTANA AS A BATTERING RAM IN 1834, 1835, THEY ESTABLISHED MILITARY RULE, INSTEAD OF STATES WITH LEGISLATURES AND SO FORTH. MOST IMPORTANTLY, THEY CLOSED OFF THE ECONOMIC SYSTEM. THEY WANTED A MERCANTILISTIC SYSTEM IN WHICH EVERYTHING HAD TO GO TO MEXICO CITY. IF YOU WERE IN TEXAS YOU HAD TO TAKE ALL YOUR THINGS TO MEXICO CITY. THAT WAS THE LAST STRAW FOR THE TEXANS. THERE WERE REBELLIONS. VARIOUS OTHER AREAS OF MEXICO, JUST LIKE THE ONE IN TEXAS.

>>JOSÉ CÁRDENAS:
ONE OF THE ISSUES IN TEXAS WAS THE TEXANS WANTED TO OWN SLAVES.

>>ARTURO ROSALES:
1825, THE MEXICANS DID AWAY WITH SLAVERY THROUGH A CONSTITUTIONAL AMENDMENT. SLAVERY WASN'T AN ISSUE. IT WASN'T VERY IMPORTANT, BUT FOR THE TEXANS, IT WAS THEIR WAY OF LIFE. THEY THOUGHT SLAVERY, THEY KNEW THAT SLAVERY WAS THE ONLY WAY THEY COULD FUNCTION ECONOMICALLY BECAUSE THE SLAVES DID THE WORK.

>>JOSÉ CÁRDENAS:
LET ME ASK YOU, YOU NOTED THERE WAS A GREAT EFFORT BY THE PRODUCERS TO MAKE IT HISTORICALLY ACCURATE. WERE THERE THINGS THAT YOU THOUGHT WERE HISTORICALLY INACCURATE?

>>ARTURO ROSALES:
WELL, THE PERSON THAT WAS -- THE PERSON THAT WAS CHARACTERIZED THE MOST, RATHER DEVELOPED THE MOST WAS ANTONIO LOPEZ SANTANA.

>>JOSÉ CÁRDENAS:
THAT WAS A ONE-SIDED PORTRAYAL?

>>ARTURO ROSALES:
I THINK NOBODY CARES ABOUT HIM. FOR MEXICO, HE IS AN ANTI- HERO, A NON-HERO. OR A VILLAIN. I THINK IT'S FUNNY BECAUSE EVEN DAVEY CROCKETT.

>>JOSÉ CÁRDENAS:
THE POPULAR LEGEND IS THAT HE DIED FIGHTING.

>>ARTURO ROSALES:
IN THE POPULAR LORE, IN THE DAUGHTERS OF THE TEXAS REVOLUTION VERSION, HE DIED FIGHTING.

>>JOSÉ CÁRDENAS:
WE'RE JUST ABOUT OUT OF TIME. LET ME ASK YOU ABOUT ONE COMMENT, FROM BILLY BOB THORNTON. HE LIKENED HIM TO PRESIDENT BILL CLINTON. 20 SECONDS, WHAT DO YOU THINK ABOUT THAT?

>>ARTURO ROSALES:
I LIKE BILLY, HE PLAYED HIMSELF.

>>JOSÉ CÁRDENAS:
THANK YOU FOR JOINING US. YOU CAN LEARN MORE ABOUT THE ALAMO IN A PROGRAM COMING UP APRIL 26, IT'S THE AMERICAN EXPERIENCE, REMEMBER THE ALAMO, ON CHANNEL 8. THANK YOU FOR WATCHING "HORIZONTE" TONIGHT. JOIN US NEXT WEEK AS WE TALK TO THE ASSISTANT SECRETARY FOR U.S. CUSTOMS AND IMMIGRATION ENFORCEMENT, MICHAEL GARCIA. THANK YOU. ENJOY THE REST OF YOUR EVENING.
In this segment:
Ben Miranda: State Representative;
SPOTLIGHT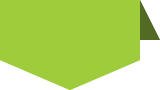 STAY in touch
with
azpbs.
org
!
Subscribe to Arizona PBS Newsletters: