The top rated radio and television stations in the Phoenix metropolitan market broadcast in Spanish–not English. The ascent of Spanish language broadcasters reflects not only the growing immigrant population, but the content offered by Spanish language media. HORIZON profiles the top broadcasters in their respective mediums and examines the reasons behind their success.
Transcript:
JOSÉ CÁRDENAS:
GOOD EVENING, I'M JOSÉ CÁRDENAS. WELCOME TO "HORIZONTE". IT'S ONE OF THE FASTEST GROWING CRIMES IN THE UNITED STATES AND DIFFICULT TO PROSECUTE, HUMAN TRAFFICKING. WE'LL TELL YOU WHY IT'S A GROWING CONCERN AND WHAT'S BEING DONE TO HELP BRING AWARENESS TO THE ISSUE. AND YOU MAY BE SURPRISED AT WHICH TELEVISION AND RADIO STATIONS HOLD THE TOP SPOTS HERE IN THE VALLEY. YOU'LL FIND OUT WHAT MAKES EACH UNIQUE AND THE REASONS FOR THEIR SUCCESS.

ANNOUNCER:
FUNDING FOR "HORIZONTE" IS PROVIDED BY BANK OF AMERICA, TO APPLAUD THOSE WHO STRIVE FOR EXCELLENCE. AND BY SRP. SRP'S BUSINESS IS WATER AND POWER BUT OUR DEDICATION TO THE COMMUNITY DOESN'T STOP THERE, SRP, DELIVERING MORE THAN POWER.

JOSÉ CÁRDENAS:
POLICE AND FEDERAL AGENTS SAY THEY'RE BEING HELD AND FORCED TO WORK AS SERVANTS, FIELD WORKERS AND SEX SLAVES. THE TROUBLE IS, THESE VICTIMS ARE NOT COMING FORWARD. NOW, A NEW CAMPAIGN CALLED RESCUE AND RESTORE IS HERE TO HELP IDENTIFY AND ASSIST VICTIMS OF HUMAN TRAFFICKING IN THE UNITED STATES.

MIKE SAUCEDA:
INVESTIGATORS RAIDED ILLEGAL IMMIGRANT DROP HOUSES EVERY OTHER DAY IN THE VALLEY DURING FEBRUARY AND MARCH. THE IMAGES BECAME ALMOST COMMON. FEDERAL AUTHORITIES WANT TO TARGET A GROUP OF IMMIGRANT VICTIMS THEY HAVEN'T SEEN MUCH OF, MODERN DAY SLAVES. U.S. DEPARTMENT OF HEALTH AND HUMAN SERVICES HAS STARTED A CAMPAIGN CALLED RESCUE AND RESTORE, THE AIM TO GET VICTIMS TO COME FORWARD, ACROSS THE COUNTRY THROUGHOUT THE YEAR. PUBLIC SERVICE ANNOUNCEMENTS WILL START AIRING IN THREE U.S. CITIES. PHOENIX IS ONE OF THEM.

JOSÉ CÁRDENAS:
HERE TO TALK ABOUT THE CAMPAIGN AND WHY HUMAN TRAFFICKING CASES ARE DIFFICULT TO PROSECUTE IS THE U.S. ATTORNEY FOR ARIZONA, PAUL CHARLTON. ALSO JOINING US IS MELYNDA BARNHART, PROGRAM SPECIALIST FOR "ALERT" THE ARIZONA LEAGUE TO END REGIONAL TRAFFICKING. THE GROUP REPRESENTS A COALITION OF GROUPS RANGING FROM LAW ENFORCEMENT TO SOCIAL SERVICE AGENCIES. THEY PROVIDE EDUCATION AND OUTREACH PROGRAMS FOR HUMAN TRAFFICKING VICTIMS. THANK YOU BOTH FOR BEING HERE. PAUL, SLAVERY IS NOT SOMETHING THAT IS USUALLY ASSOCIATED WITH THE UNITED STATES, AT LEAST NOT SINCE THE CIVIL WAR, YET HUMAN TRAFFICKING IS BEING CALLED MODERN DAY SLAVERY. TELL US ABOUT THE SCOPE OF THE PROBLEM.

PAUL CHARLTON:
WELL, WORLDWIDE THEY ESTIMATE BETWEEN 800 AND 900,000 INDIVIDUALS LIVE A LIFE OF MODERN DAY SLAVERY. IN THE UNITED STATES, ESTIMATES BETWEEN 18 TO 20,000 ANNUALLY ARE VICTIMS OF THIS KIND OF MODERN DAY SLAVERY ANNUALLY.

JOSÉ CÁRDENAS:
HOW DO YOU DEFINE -

PAUL CHARLTON
IT WOULD BE INDIVIDUALS FORCED TO WORK IN LABOR THAT THEY DON'T CHOOSE, DOMESTIC SERVICE, SOMETIMES WORK AS PROSTITUTES OR FIELD LABOR. THIS IS MUCH DIFFERENT THAN THE INDIVIDUALS WHO COME HERE UNLAWFULLY BUT CHOOSE TO WORK AS DOMESTICS. THESE ARE PEOPLE FORCED TO WORK AGAINST THEIR WILL IN A JOB THEY WOULDN'T OTHERWISE CHOOSE.

JOSÉ CÁRDENAS:
IS THERE ANYTHING ENCOMPASSED BY THE TERM HUMAN TRAFFICKING?

PAUL CHARLTON:
SOME OF THESE PEOPLE ARE TRICKED AS THEY COME IN THE UNITED STATES, THEY BELIEVE THEY ARE COMING TO DO HONEST WORK AND FORCED INTO WORKING AS PROSTITUTE.

JOSÉ CÁRDENAS:
WHAT IS YOUR ANSWER TO THAT? WHAT IS THE SCOPE OF HUMAN TRAFFICKING?

MELYNDA BARNHART:
THE SCOPE REALLY ENCOMPASSES ANY TYPE OF LABOR OR SERVICES THAT ONE PERSON CAN BE FORCED INTO DOING FOR ANOTHER. SO CASES IN THE UNITED STATES HAVE SEEN EVERYTHING FROM VERY UNSKILLED LABOR ALL THE WAY UP TO PROFESSIONALS. THIS IS SOMETHING THAT AFFECTS PEOPLE FROM A WIDE VARIETY OF COUNTRIES, FROM A WIDE VARIETY OF BACKGROUNDS AND LANGUAGES. A LOT OF TIMES ONE OF THE REASONS IT'S DIFFICULT TO FIND TRAFFICKING CASES IS THAT IT'S AN UNDERGROUND PHENOMENON AND OFTEN INVOLVES VERY CLOSED COMMUNITIES, SO THERE AREN'T A LOT OF WAYS INTO THAT COMMUNITY AND IT'S OFTEN HARD TO SPOT FROM THE OUTSIDE.

JOSÉ CÁRDENAS:
SLAVERY HAS BEEN ILLEGAL SINCE THE CIVIL WAR, THERE IS SOME NEW LEGISLATION IN THIS AREA, IS THAT RIGHT?

MELYNDA BARNHART:
THAT'S RIGHT. IN THE YEAR 2000, THE VICTIMS OF TRAFFICKING AND VIOLENCE PREVENTION ACT WAS PASSED. THIS CREATED A NEW FEDERAL CRIME OF TRAFFICKING OF PERSONS. THIS SET UP A NEW DEFINITION FOR THE NEW TYPE OF SLAVERY THAT'S BEING SEEN WORLDWIDE AND ALSO IN THE UNITED STATES. THIS LAW ALSO SET OUT SPECIFIC HUMAN RIGHTS PROTECTIONS FOR VICTIMS OF TRAFFICKING IN PERSONS. THE U.S. HAS BEEN A LEADER IN THE WORLD ON HUMAN RIGHTS PROTECTION FOR VICTIMS.

JOSÉ CÁRDENAS:
PAUL, WHY IS THERE A NEED FOR FEDERAL LEGISLATION?

PAUL CHARLTON:
THE DIFFICULTY IN THIS CASE IS CONVINCING VICTIMS OF THIS KIND OF OFFENSE THAT IT'S RIGHT TO COME FORWARD, THAT IT'S A NECESSARY PART AND COMPONENT OF ANY INVESTIGATION PROSECUTION THAT WE HAVE THE COOPERATION OF THE VICTIMS.THEY ARE UNDERSTANDABLY RELUCTANT. THAT'S WHY IT'S SO IMPORTANT FOR US TO WORK WITH OTHER ORGANIZATIONS OUTSIDE OF THE LAW ENFORCEMENT COMMUNITY TO ENCOURAGE THESE PEOPLE. THIS LEGISLATION HAS ENABLED US TO FOCUS OUR RESOURCES ON THIS KIND OF CRIME.

JOSÉ CÁRDENAS:
WE'RE TALKING ABOUT THE RESCUE AND RESTORE PROGRAM?

PAUL CHARLTON:
YES. JOSE: WHAT ROLE DOES YOUR ORGANIZATION PLAY IN FULFILLING THE FUNCTIONS OF THESE YOU'RE TALKING ABOUT?

MELYNDA BARNHART:
THE FIRST WAY WE DO THIS IS BY PROVIDING DIRECT SERVICES TO TRAFFICKED PERSONS IN ARIZONA. WE PROVIDE A WIDE VARIETY OF CULTURALLY APPROPRIATE SERVICES FOR VICTIMS OF TRAFFICKING IN PERSONS. THIS INCLUDES IMMEDIATE SHELTER, FOOD, CLOTHING, MEDICAL CARE, ALL OF THE THINGS THAT A PERSON WILL NEED TO BECOME SOMEWHAT STABLE, SO THEY CAN ASSESS THEIR SITUATION AND UNDERSTAND WHAT THEIR LEGAL RIGHTS ARE AND OPTIONS ARE.

JOSÉ CÁRDENAS:
THE U.S. ATTORNEY TALKED ABOUT GETTING PEOPLE TO COME FORWARD. I TAKE IT YOU SEE THESE PEOPLE EVEN BEFORE A CRIME HAS BEEN REPORTED?

MELYNDA BARNHART:
WE CAN SEE THEM BEFORE A CRIME HAS BEEN REPORTED AND WE WILL HELP THE PERSON ASSESS WHETHER THEY WANT TO COME FORWARD OR RETURN HOME. WE CAN ACT AS AN ADVOCATE FOR THEM, PUTTING THEM IN SPECIFIC AGENCIES THEY NEED TO BE IN CONTACT WITH, TO GET ACCESS TO FEDERAL SERVICES THROUGH HEALTH AND HUMAN SERVICES AND ALSO THE LAW ENFORCEMENT OFFICERS THEY WOULD WORK WITH TO PROSECUTE THE CASE.

JOSÉ CÁRDENAS:
HOW WOULD THESE PEOPLE GET TO YOUR PROGRAM?

MELYNDA BARNHART:
IN TWO WAYS. THEY WOULD COME TO US FROM LAW ENFORCEMENT THEMSELVES THROUGH AN INVESTIGATION THAT LAW ENFORCEMENT INITIATED AND THEY WOULD CONTACT US TO HELP WITH THE SOCIAL SERVICE PROVISION FOR THAT PERSON. THE OTHER WAY THEY WOULD COME TO US BY REFERRAL FROM ANOTHER AGENCY, AND WHAT'S BEEN HAPPENING WITH THE RESCUE AND RESTORE CAMPAIGN STARTED, WE'VE BEEN GETTING REFERRALS FROM THE NATIONAL HOT LINE. VICTIMS OR GOOD SAMARITANS CAN CALL THE NATIONAL HOT LINE TO TALK WITH THE VICTIMS OR SOMEONE WHO IS CONCERNED ABOUT A TRAFFICKING CASE, THEY WILL CONTACT US SO WE CAN GET IN CONTACT WITH THAT PERSON WHO IS IN OUR GEOGRAPHIC AREA TO GET THEM TO SHELTER.

JOSÉ CÁRDENAS:
CAN YOU GIVE US EXAMPLES OF HOW THE HOT LINE WORKS?

MELYNDA BARNHART:
I CAN'T BECAUSE OF THE CONFIDENTIALITY OF THE CASES BUT SINCE THE HOT LINE HAS GONE INTO EFFECT, WE HAVE SEEN AN INCREASE IN CALLS ABOUT TRAFFICKING CASES.

JOSÉ CÁRDENAS:
COVENANT HOUSE IS PART OF THE PROGRAM?

MELYNDA BARNHART:
COVENANT HOUSE PROVIDES THE HOT LINE SERVICES, THEY HAVE EXTENSIVE EXPERIENCE THROUGH THEIR HOT LINE FOR HOMELESS YOUTH. THEY HAVE COME ON BOARD TO RUN THE NATIONAL HOT LINE THAT'S AIMED AT REACHING OUT TO VICTIMS AND GOOD SAMARITANS. IT'S THE FIRST HOTLINE FOR TRAFFICKING OF ITS KIND IN THE UNITED STATES THAT IS NATIONWIDE AND IS NOT NECESSARILY LINKED TO LAW ENFORCEMENT SO PEOPLE CAN FEEL SAFE CALLING THIS NUMBER WITHOUT FEELING LIKE THEY WILL IMMEDIATELY BE REPORTED TO LAW ENFORCEMENT.

JOSÉ CÁRDENAS:
NOW PAUL, WHY THE NEED NOW FOR THE LEGISLATION?

PAUL CHARLTON:
I THINK WE'RE BECOMING BETTER EDUCATED ABOUT THE PROBLEM WORLDWIDE. IF YOU THINK ABOUT THE NUMBERS TAKING PLACE WORLDWIDE, THEY AREN'T ANYTHING LIKE WE SEE IN THE UNITED STATES. THEY'RE RELATIVELY LOW HERE IN THE UNITED STATES. BUT RELATIVELY ANY NUMBER OF INDIVIDUALS BEING FORCED TO WORK AGAINST THEIR WILL AND LIVE THE LIFE OF A MODERN DAY SLAVE IS A NUMBER TOO HIGH.

JOSÉ CÁRDENAS:
IS IT YOUR SENSE THAT THE PROBLEM HAS GOTTEN WORSE?

PAUL CHARLTON:
MY SENSE IS THAT THE PROBLEM HAS GOTTEN WORSE, ESPECIALLY IN THE STATE, WE HAVE THE BORDER AND MANY ENTERING UNLAWFULLY. WE ARE QUITE CERTAIN THAT AMONG THOSE ENTERING OF THEIR FREE WILL, THERE ARE CERTAIN TO BE PEOPLE BEING BROUGHT HERE AGAINST THEIR WILL.

JOSÉ CÁRDENAS:
THE TENSION ALONG THE BORDER HAS INCREASED SIGNIFICANTLY, MY UNDERSTANDING.

PAUL CHARLSON:
WE HEAR THAT APPROXIMATELY 400,000 WERE DETAINED ALONG THE ARIZONA BORDER ALONE. THIS YEAR, INCREASE IN INDIVIDUALS DETAINED TO DATE LEAD ME TO BELIEVE WE WILL SEE APPROXIMATELY 600,000 INDIVIDUALS DETAINED BY THE TIME THIS YEAR IS UP. IT'S A NUMBER THAT'S DIFFICULT TO VISUALIZE. IT TELLS ME OF THOSE DETAINED, THERE'S AN EVEN LARGER NUMBER OF INDIVIDUALS THAT ARE MAKING IT ACROSS AND MY SENSE IS SOME ARE BEING BROUGHT AGAINST THEIR WILL.

JOSÉ CÁRDENAS:
WHAT KIND OF RESOURCES DO YOU HAVE IN THE U.S. ATTORNEY'S OFFICE TO DEAL WITH THE PROBLEM?

PAUL CHARLSON:
WE HAVE LIMITED RESOURCES. WE TRY TO MAKE SURE WE ARE FOCUSING ON INDIVIDUALS WHO ARE HARMING OTHER PEOPLE, PUTTING OTHER PEOPLE AT RISK, BRINGING LARGE NUMBERS OF PEOPLE THROUGH THE DESERT AND WITH THIS INITIATIVE, PEOPLE WHO ARE HOLDING PEOPLE AS SLAVES.

JOSÉ CÁRDENAS:
DO YOU HAVE ANY STATISTICS IN THE NUMBER OF PROSECUTIONS?

PAUL CHARLSON:
COMPARE 2003 WITH 2002, WE ARE UP 17%. AND I EXPECT THAT OUR NUMBERS WILL GO UP AGAIN THIS YEAR.

JOSÉ CÁRDENAS
HAVE THE NUMBER OF PROSECUTIONS INCREASED IN PART BECAUSE OF THE ICE AGENTS CONCENTRATION IN THE ARIZONA?

PAUL CHARLSON:
BOTH THE ICE AGENTS AND IN THE PHOENIX AREA AND INCREASE IN BORDER PATROL AGENTS HAVE BROUGHT A SIGNIFICANT INCREASE IN THE NUMBER OF CASES THAT WE ARE BEING ASKED TO REVIEW AND PROSECUTE IN OUR OFFICE. THAT LEADS TO THE DIFFICULT DECISION WHICH CASES WE CAN PROSECUTE AND WHICH WE ARE NOT ABLE TO BECAUSE OF THE RESOURCES THAT WE HAVE.

JOSÉ CÁRDENAS:
WHAT KINDS OF CASES WOULD FALL INTO THE LATTER CATEGORY?

PAUL CHARLSON:
THE BEST AND MOST NUMEROUS WOULD BE THE 400,000 INDIVIDUALS WHO CROSSED INTO THE UNITED STATES LAST YEAR ON THE ARIZONA BORDER UNLAWFULLY. AMONG THAT NUMBER OF PEOPLE IT WOULD BE IMPOSSIBLE, IF YOU TOOK EVERY FEDERAL PROSECUTOR TO PROSECUTE THOSE 400,000 PEOPLE, MOST OF THOSE PEOPLE ARE VOLUNTARILY RETURNED TO THEIR COUNTRY OF ORIGIN.

JOSÉ CÁRDENAS:
I UNDERSTAND THAT THERE ARE THREE CITIES THAT ARE INVOLVED IN THIS PROGRAM. CAN YOU TALK ABOUT THE OTHER TWO AND HOW THEY WERE SELECTED?

MELYNDA BARNHART:
THE OTHER TWO CITIES ARE ATLANTA AND PHILADELPHIA. TO THE BEST OF MY UNDERSTANDING, THE CITIES WERE PICKED BASED ON CITIES THAT WERE SUSPECTED TO HAVE A LARGE NUMBER OF TRAFFICKING CASES BUT DIDN'T HAVE A LOT OF RESOURCES OR HAD RELATIVELY NEW PROGRAMS IN PLACE SO THEY WERE PLACES THAT HAD TRAFFICKING PROBLEM OR A SUSPECTED TRAFFICKING PROBLEM AND THAT HEALTH AND HUMAN SERVICES WANTED TO DO MORE OUTREACH TO. CITIES LIKE NEW YORK, MIAMI, LOS ANGELES HAVE LONG HISTORIES OF DEALING WITH TRAFFICKING CASES SO THEY WANTED TO EXPAND THE UNDERSTANDING OF TRAFFICKING TO AREAS WHERE THEY SUSPECTED THERE WAS A LOT OF TRAFFICKING BUT NOT A LOT OF AWARENESS YET.

JOSÉ CÁRDENAS:
THE PROBLEM IN THESE THREE CITIES IS WORSE THAN ANY OTHER PLACE IN THE COUNTRY, IT'S JUST THE RESOURCES MAY NOT BE AS SUFFICIENT AS THEY ARE IN THE OTHER PLACES?

MELYNDA BARNHART:
THAT'S POSSIBLE, BUT WE SUSPECT PHOENIX IS AT A MINIMUM A CROSSROADS FOR TRAFFICKING IN PERSONS BECAUSE OF THE NUMBERS OF PEOPLE THAT ARE CROSSING THE DESERT THROUGH ARIZONA. IT MEANS THAT ARIZONA IS ONE OF THE LARGEST TRANSIT POINTS FOR ALL UNDOCUMENTED WORKERS WHICH ALSO INCLUDE TRAFFICKED WORKERS. WE KNOW THAT MOST OF THE FARM WORKERS FLORIDA SEES, TRAFFICKED OR OTHERWISE, COME THROUGH ARIZONA. PHOENIX IS DESTINATION FOR WORKERS BUT ALSO A PLACE PEOPLE MIGRATE THROUGH.

JOSÉ CÁRDENAS:
AND HAVE YOU FOUND A GREAT RELUCTANCE OF VICTIMS TO GO FORWARD AND REPORT THE CRIME TO THE AUTHORITIES?

MELYNDA BARNHART:
A LOT OF THE VICTIMS THAT HAVE COME FORWARD THAT WE HAVE SPOKEN TO ARE IN A POSITION WHERE THEY VERY MUCH WANT TO ACTIVELY PROSECUTE THEIR TRAFFICKERS. BECAUSE THEY HAVE BEEN SO ABUSED THEY WANT TO COME FORWARD AND MAKE SURE THIS DOESN'T HAPPEN TO ANYONE ELSE. HOWEVER THERE IS A GREAT RELUCTANCE BY PEOPLE WHO HAVE BEEN TOLD PARTICULARLY BY TRAFFICKERS, THAT LAW ENFORCEMENT IS NOT TO BE TRUSTED, THAT THEY WILL BE DEPORTED. THEY OFTEN DON'T UNDERSTAND THAT THEY HAVE THE LEGAL RIGHT TO STAY HERE IF THEY'RE WILLING TO WORK WITH LAW ENFORCEMENT IN PROSECUTING THE TRAFFICKERS. ONE OF THE BEST WAYS TO KEEP SOMEONE IN A SITUATION OF FORCED LABOR IS TO TELL THEM IF YOU DO ANYTHING, IF YOU TRY TO ESCAPE WE'RE GOING TO CALL IMMIGRATION AND THEY'RE GOING TO DEPORT YOU. IT'S ONE OF THE MOST COMMON THREATS MADE TO TRAFFICKED PERSONS.

JOSÉ CÁRDENAS:
WHAT IS IT THAT YOU CAN DO TO KEEP THEM HERE? IS IT ONLY FOR THE DURATION OF THE PROSECUTION OF THE CASE?

MELYNDA BARNHART:
THERE'S ACTUALLY TWO DIFFERENT IMMIGRATION OPTIONS. THE FIRST IS CONTINUED PRESENCE WHERE FEDERAL LAW ENFORCEMENT AGENTS REQUESTED THAT THE PERSON REMAIN FOR THE DURATION OF THE PROSECUTION. BUT THE VICTIM IS THEN ABLE TO APPLY FOR WHAT'S CALLED T-VISA, IT'S THREE YEARS BUT IT OFFERS THEM TO THE RIGHT TO BECOME PERMANENT RESIDENTS AT THE END OF THAT THREE YEARS. BOTH COME WITH WORK AUTHORIZATIONS SO THE PERSON CAN WORK LEGALLY IN THE UNITED STATES. THAT'S ONE OF THE THINGS WE ASSIST VICTIMS WITH, TO APPLY FOR THE T-VISA AND SO THEY CAN BECOME SELF-SUFFICIENT IN THE UNITED STATES.

JOSÉ CÁRDENAS:
HOW MANY VISAS HAVE BEEN ISSUED?

MELYNDA BARNHART:
TO THE BEST OF OUR UNDERSTANDING, IT'S LESS THAN 500 NATIONWIDE. THERE ARE MORE TRAFFICKING CASES THAT HAVE COME FORWARD BUT NOT REACHED THE STATE FOR APPLYING FOR A T-VISA. THAT'S ONE OF THE REASONS IT WAS CREATED. CLEARLY WE NEED TO DO MORE OUTREACH TO HELP THE VICTIMS TO HELP THEM AND COME FORWARD.

JOSÉ CÁRDENAS:
PAUL, WHAT'S THE DIFFERENCE BETWEEN SMUGGLING AND TRAFFICKING?

PAUL CHARLSON:
THE EASIEST WAY TO SAY IT IS INDIVIDUALS WHO ARE SMUGGLED, COME INTO THE UNITED STATES VOLUNTARILY, ALTHOUGH ILLEGALLY, TO DO WORK THAT THEY WANT TO DO. PEOPLE WHO ARE TRAFFICKED ARE TRICKED BECAUSE THEY BELIEVE THEY'RE GOING TO DO HONEST WORK BUT MOST OFTEN FIND THEMSELVES DOING WORK THEY OTHERWISE WOULDN'T CHOOSE TO DO.

JOSÉ CÁRDENAS:
WITH THE PEOPLE WHO ARE SMUGGLED, WHERE YOU HAVE COMPETING GROUPS WITH COYOTES, PEOPLE ABANDONED IN THE DESERT, IS THAT TREATED DIFFERENTLY, IS THAT NOT WITHIN THE PURVIEW OF THE PARTICULAR LEGISLATION WE'RE TALKING ABOUT?

PAUL CHARLSON:
IT IS NOT IN THE PURVIEW BUT WE TREAT THOSE CASES JUST AS AGGRESSIVELY. THERE ARE VISAS AVAILABLE FOR THOSE WITNESSES, AS WELL. WE FOR EXAMPLE USED THAT IN THE DEATH CASE IN YUMA IN 2001, TO ASSIST INDIVIDUALS WHO SURVIVED THAT AND ALLOW THEM TO TESTIFY AGAINST THE COYOTE AND THE INDIVIDUALS WHO ATTEMPTED TO HIRE THEM OUT OF THE STATE OF FLORIDA, AS A MATTER OF FACT. WHAT'S SIGNIFICANT ABOUT THE PROGRAM ARE TWO ASPECTS. NUMBER ONE, THE IDEA THAT WE'RE BRINGING IN NON-LAW ENFORCEMENT PARTNERS TO ASSIST US TALKING TO THE INDIVIDUALS SO THEY DEVELOP A LEVEL OF COMFORT AND UNDERSTAND THAT THEY CAN TALK TO LAW ENFORCEMENT AND THEY CAN ASSIST US IN A PROSECUTION WITHOUT FEAR OF BEING IMMEDIATELY DEPORTED.

JOSÉ CÁRDENAS:
PART OF WHAT YOUR TALKING ABOUT WOULD BE LOCAL POLICE, IS IT ICE?

PAUL CHARLSON:
THOSE ARE THE LAW ENFORCEMENT COMPONENTS BUT I'M THINKING ABOUT THE GROUP THAT IS ABLE TO REACH OUT TO THE INDIVIDUALS SO THERE'S LAW ENFORCEMENT AND THE INDIVIDUAL'S CONCERN ABOUT TALKING TO LAW ENFORCEMENT. SHE IS ABLE TO FIND HOUSING, AND THEN BEGIN THE DIALOGUE ABOUT WHETHER TO COME FORWARD. I THINK IN MOST CASES, THE PEOPLE ARE GOING TO MAKE THE RIGHT DECISION AND COME FORWARD TO TESTIFY.

JOSÉ CÁRDENAS:
WHAT HAPPENED TO THE PEOPLE IN THE SMUGGLING DEATH? PAUL CHARLSON: MOST ELECTED TO RETURN TO THEIR COUNTRY OF ORIGIN. JOSE: WHAT ARE YOU DOING TO MAKE PEOPLE AWARE OF THIS PARTICULAR CAMPAIGN?

MELYNDA BARNHART:
WE HAVE AN ONGOING PUBLIC CAMPAIGN WHERE WE GIVE PRESENTATIONS TO ORGANIZATIONS WHO ARE INTERESTED, TO EDUCATE THEM IN MORE DEPTH ABOUT THIS. THE RESCUE AND RESTORE CAMPAIGN WILL RUN PUBLIC SERVICE ANNOUNCEMENTS, DISTRIBUTE LITERATURE TO WHAT WE CALL THE FIRST RESPONDERS, HEALTH CARE WORKERS, SOCIAL SERVICE WORKERS, LAW ENFORCEMENT, PEOPLE MOST LIKELY TO COME IN CONTACT WITH THE TRAFFICKED PERSONS.

JOSÉ CÁRDENAS:
WE THANK YOU FOR BEING WITH US ON "HORIZONTE" TONIGHT. LOOK FORWARD TO HAVING YOU BACK AGAIN FOR UPDATES ON THE PROGRAM. BOTH: THANK YOU.

JOSÉ CÁRDENAS:
THE LATEST RADIO RATINGS SHOW A SPANISH LANGUAGE STATION IS THE MOST LISTENED TO IN THE METRO PHOENIX AREA. LAST YEAR, UNIVISION, THE PHOENIX TV STATION, BECAME NUMBER ONE IN KEY AGE DEMOGRAPHICS.PAUL ATKINSON LOOKS AT THE SUCCESS OF SPANISH LANGUAGE BROADCASTING.

PAUL ATKINSON:
DAVID CAN BE HEARD AFTERNOONS ON 105.9-FM. THE TRIGGER, AS HE IS KNOWN, GETS A LITTLE HELP FROM HIS SIDE KICK, OCTAVIO. (SPANISH.)

PAUL ATKINSON:
LA NUEVA AS IT'S KNOWN HAS BEEN AROUND ABOUT FIVE YEARS. THE FREQUENCY PREVIOUSLY BELONGED TO A STATION THAT BROADCAST IN ENGLISH. IT HAS BEEN TRANSFORMED INTO A HIGH ENERGY RADIO STATION. (SPEAKING SPANISH.)

PAUL ATKINSON:
A PROFESSOR OF MANAGEMENT AT ASU HAS STUDIED THE LOCAL HISPANIC MARKET FOR YEARS.

PAUL ATKINSON:
9 SPANISH LANGUAGE RADIO STATIONS IN MARICOPA COUNTY. THE FACT THAT THESE RATINGS CONTINUE TO INCREASE, SPECIFICALLY FOR THIS RADIO STATION, BECAUSE OF THE FORMAT, THE REGIONAL THAT THEY FOLLOW IS CRITICAL TO THIS POPULATION. THAT IS PREDOMINANTLY THE LARGEST POPULATION WE FIND REPRESENT OUR IMMIGRATION POPULATION.

PAUL ATKINSON:
THE OWNERS OF LA NUEVA -- AND THEIR SISTER STATION 106.3 FM DO EXTENSIVE RESEARCH. (SPEAKING SPANISH.)

LOUI OLIVAS:
THEY TUNE IN, IN THE MORNING WHEN THEY GET UP. THEY DRIVE TO WORK AND GUESS WHAT. THEY ARE STILL LISTENING TO THAT RADIO STATION DURING THE JOB. I WOULD NOT BE LISTENING TO THAT BECAUSE OF THE ENVIRONMENT I FIND MYSELF. THEY ARE LISTENING TO THE RADIO STATION. THE PROOF IS GOING TO THE HOTEL, RESTAURANT, THE CONSTRUCTION SITE AND HEAR THE MUSIC THEY LISTEN TO.

PAUL ATKINSON:
BEING THE HIGHEST RATED BROADCASTER IS NOTHING NEW TO CHANNEL 33 TELEVISION. THE NEWSCASTS HAVE BEEN NUMBER ONE THE LAST NINE MONTHS IN THE PHOENIX MARKET.

MARCO FLORES:
WE DIDN'T JUST POP OUT OF ANYWHERE, WE HAVE BEEN HERE, WE ARE WORKING HARD, TRYING TO DO THE BEST WE CAN FOR OUR COMMUNITY.

PAUL ATKINSON:
NOVELAS OR SOAP OPERAS HELP MAKE CHANNEL 33 THE TOP STATION IN THE DAYTIME AND THE PROGRAMS ARE AMONG SOME OF THE MOST WATCHED AT NIGHT.

LOUI OLIVAS:
COMPARED TO OTHER GROUPS, TELEVISION VIEWING FOR HISPANIC IS STILL A FAMILY EVENT. YOU HAVE MOM, DAD, AND THE KIDS SITTING TOGETHER TO WATCH A PARTICULAR SHOW. THE HISPANIC COMMUNITY IS NOT LIKE OTHER ETHNIC GROUPS WHERE THERE'S ONE, TWO, THREE, FOUR TVs.

PAUL ATKINSON:
WHAT SETS CHANNEL 33 APART IS THE SUCCESS OF ITS LOCAL NEWS. FIVE OTHER ENGLISH SPEAKING STATIONS OFFER NEWS AT 5 P.M., AS DOES THE SPANISH LANGUAGE COMPETITOR, TELEMUNDO. UNIVISION IS NUMBER ONE. THIS DESPITE HAVING ONLY A STAFF OF 14 IN PHOENIX WITH BUREAUS IN TUCSON AND DOUGLAS.

LOUI OLIVAS:
WE CONCENTRATE ON SERVING OUR COMMUNITY. I DO BELIEVE WE NEED TO EMPOWER OUR COMMUNITY AND BY GIVING THEM NOT ONLY THE HARD BREAKING NEWS BUT ALSO STORIES THAT HELP THEM OR BECOME THE TOOLS TO EMPOWER THEM. THAT'S PRETTY MUCH THE MISSION STATEMENT OF UNIVISION.

PAUL ATKINSON:
FOR UNIVISION THE POTENTIAL FOR FUTURE SUCCESS IS UNLIMITED. THE SPANISH SPEAKING AUDIENCE WILL CONTINUE TO GROW FASTER THAN ANY OTHER.

LOUI OLIVAS:
I THINK WE'RE STARTING TO SEE THE TIP OF THE ICE BERG. STRONGER, GROWING AUDIENCES, NOT ONLY FOR THE U.S. BORN BUT ALSO THE FOREIGN BORN, SPECIFICALLY IN MARICOPA COUNTY AND PHOENIX. AS THEY BECOME ACTIVE MEMBERS OF THIS COMMUNITY, AS CONSUMERS, AS WORKERS, AS PARENTS, HOMEOWNERS, YOU'RE GOING TO CONTINUE TO USE STRONGER VIEWERSHIP.

PAUL ATKINSON:
UNIVISION REPORTED PROFITS DOUBLING IN THE FIRST QUARTER OF 2004. A MEASURE OF SUCCESS IN ANY LANGUAGE.

JOSÉ CÁRDENAS:
UNIVISION BROADCASTS A THIRD SPANISH LANGUAGE TV NETWORK, TELEFUTURA, IN TUCSON, WITH PLANS TO AIR IT IN THE FUTURE IN THE PHOENIX METRO AREA. ONE ADDITIONAL PIECE OF INFORMATION WITH RESPECT TO THE FIRST SEGMENT, THE RESCUE AND RESTORE HOT LINE IS 888-373-7888. THANK YOU FOR WATCHING AND JOIN US NEXT WEEK ON "HORIZONTE". I'M JOSÉ CÁRDENAS. HAVE A GOOD EVENING.

In this segment:
Melynda Barnhard: Program specialist, "Alert," the Arizona League to end regional trafficking;
SPOTLIGHT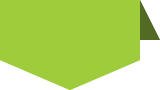 STAY in touch
with
azpbs.
org
!
Subscribe to Arizona PBS Newsletters: