A look into Maricopa County Sheriff Joe Arpaio's immigration enforcement efforts – the results of what the East Valley Tribune investigation found. Reporter Ryan Gabrielson talks about the details.
Transcript:
>>Good evening, I'm Jose Cárdenas. Welcome to "Horizonte." A look into Maricopa County Sheriff Joe Arpaio's immigration enforcement efforts, the results of what a Valley newspaper investigation found. And a gathering at our nation's capitol focuses on the importance of the Latino vote, that's next on Horizonte.

>>Announcer:
Funding for Horizonte is provided by SRP. SRP's business is water and power, but our dedication to the community doesn't stop there. SRP, delivering more than power.

>>Jose Cárdenas:
Good evening, welcome to Horizonte. Maricopa County Sheriff Joe Arpaio has been very outspoken and aggressive when it comes to his efforts to crack down against illegal immigration. This week the East Valley Tribune started a five-part series looking into Sheriff Arpaio's immigration efforts and its costs. Joining me to talk about the series is Ryan Gabrielson. Ryan is one of two reporters who worked on the report. Ryan, welcome to Horizonte.

>>Ryan Gabrielson:
Thanks for having me.

>>Jose Cárdenas:
Two issues so far of what's going to be a five-part series. The first day you got 4,000 words, four or five pages, pretty massive effort. How did it begin?

>>Ryan Gabrielson:
It began in October when a lot of people started paying close attention to the sheriff's anti-illegal immigration operations, in front of Pruitt's Furniture Store in Phoenix where his deputies started working off duty, protestors followed, you know, against him. And then he sent his human smuggling unit and other deputies and posse members in a major crackdown that was really very public, and a drama played out on TV. Everyone realized I think for the first time that the size of the force that he's using on this, then the very next month the budget problems, inmates stopped being delivered to court dates in some cases and we started realizing there's a lot of resources used towards this and we wanted to find out what else is happening.

>>Jose Cárdenas:
And as I understand the process took place over six months?

>>Ryan Gabrielson:
Yes, we put our first records request in on December 31st of last year for all basically all immigration arrest reports from 2006 and 2007, all criminal immigration arrest reports. And it ended up being when we sat down to go through them a month or so later it was just three massive boxes full, thousands of pages, Paul and I spent about a week and a half doing nothing but reading through the reports, pulling the information out of them which we used to build a really big database we put online that shows when these incidents have taken please, who was arrested, what were they arrested for, drugs on them, firearms, where and how, what was the probable cause, those sort of things.

>> Jose Cárdenas:
And as I understand it, the database is something nobody else has been able to put together.

>>Ryan Gabrielson:
Yeah, one thing we found out, the sheriff's office doesn't keep a lot of reliability data itself, and we in this case we basically have done that for them, going through piece by piece, document by document, and built virtually all their enforcement activity detailed for the first two years in this database.

>>Jose Cárdenas:
Now, what else did you do as part of the investigation, articles indicate you had some interviews, some ride alongs?

>>Ryan Gabrielson:
Yes, at the beginning even before we reviewed the records, I went on the ride along with what was then called Triple I, now called Human Smuggling Unit. One of the -- I rode with one of the detectives as they were up around Wickenburg looking for loading vehicles that had just packed with illegal immigrants, headed mostly towards Vegas or Los Angeles. The one I was riding with, before we found the ultimate vehicle that was actually packed, the one they would make the arrest on, they were looking for large passenger vehicles, vans particularly, Dodge Caravans in particular, SUV's and the like, they'd look for rear bumper was sagging, are the windows blocked up, what's the driving like.

>>Jose Cárdenas:
And at first the article mentioned some of the observations you made and as I understand the way this is going to progress, the first one was kind of an overview of the different things that have come up. The second one focused on budget shortfalls and then some of the I guess the third on civil rights violations concerns?

>>Ryan Gabrielson:
Well, there's 160 of the sheriff's deputies, 100 of those in the field I should say, 100 detectives and patrol deputies are also federal agents. They have received five weeks of I.C.E. training and have broad authority to enforce -- to make federal immigration arrests. As federal agents in their contract between immigrations and customs enforcement, federal agency, and the sheriff's office, there's a section called civil rights procedures. It says that those agents are bound to follow all civil rights laws and regulations and points particularly to this field guide that specifically prohibits what they call generalized stereotypes, large scale operations based on a general assumption that because there's a certain race of people in an area that you're going to be able to make, let's say, drug arrests or immigration arrests. It requires the exact quote is reliable empirical data, 911 calls, crime reports, real data, police work, intelligence that you've gone out and checked.

>>Jose Cárdenas:
And the sheriff instead has justified these crime suppression sweeps on the grounds people had called and complained?

>>Ryan Gabrielson:
Exactly. They make the argument their first priority is serving the residents of Maricopa County and that includes business owners who are complaining about loitering and day laborers, so they're using their federal authority to make immigration arrests to conduct large scale operations without any evidence of criminal activity. And the reports from the deputies to the immigration agency, every time they make one of these arrests for a deportation, spell out very clearly what they're doing, they're -- they often use marked patrol cars to watch for day laborer pickups, then in unmarked cars, the Human Smuggling Unit detectives will then once a car's spotted will then follow it and wait for probable cause or try to find probable cause.

>> Jose Cárdenas:
And as I understand it at least in a few instances where you or your colleague were involved, they decided to make it up after the fact.

>>Ryan Gabrielson:
Well, yes. Well, I was riding along with them and he found what ultimately was a loading vehicle and he used his headlights basically to illuminate inside. Got right up, just looked like we were about to hit it, and you could see that there was a lot of people inside. They hadn't covered up the windows or anything, and he -- the second he spotted it, it was almost certainly a loaded vehicle, he turned on his lights and said failure to signal, as though they failed to signal for a switch of lanes, I didn't see it.

>> Jose Cárdenas:
There was no switching of lanes?

>>Ryan Gabrielson:
I didn't see the other car switch lanes, no.

>>Jose Cárdenas:
Let's go back to what's come out the first two days, impact of all the money spent on this, on services and everything else, first of all, the significant amount of overtime.

>>Ryan Gabrielson:
The very first pay period after the board of supervisors approved a contract between Immigration and Customs Enforcement and the sheriff's office which was last January, and January of '07, sorry, overtime immediately spiked and continued to rise well into, well, until they ran out of money in November.

>>Jose Cárdenas:
We're talking about how many millions of dollars?

>>Ryan Gabrielson:
Well, the budget deficit they put themselves in was 1.3 but they spent far more, probably $3 million overall on immigration.

>>Jose Cárdenas: That was after they got some control over it?

>>Ryan Gabrielson: That was when they shut it off, yeah. And they continued -- they -- in three months they put themselves in a $1.3 million deficit. Now in July 1st of last year, started a new fiscal year, so from July, August, and September, they spent not just $1.3 million. They spent about three, and they were on pace to spend about eight, and it wasn't just human smuggling deputies were some of the biggest contributors to that, one guy, one of the lead detectives in three months received $11,000 in overtime. He received $17,000 in salary, so it was a significant chunk. But the way that they built the Human Smuggling Unit, they used what they call temporary transfers, instead of permanent transfers, so even though these guys were permanently moved on paper they stayed in their patrol units, so people on the finances side weren't aware of exactly who was on the Human Smuggling Unit or where all that was coming from and also when you take the deputies into human smuggling and away from patrol and don't immediately replace them, that puts an increased burden on the other deputies that remain, and they've got to work more overtime to make up for the gap.

>>Jose Cárdenas:
Well, and apparently it has significant impact on their ability to do their regular police work, the article talks about significant problems in terms of response time, according to their own standards, talk about that a little bit.

>>Ryan Gabrielson:
The board of supervisors has five minutes as the standard for them to meet, at least on average, which is kind of hard considering they have a very large jurisdiction, rural jurisdiction of patrol. But that's standard. So one of the things we first started looking at was in the budget records they actually list some performance measures, one being response times. In 2004 and 2005, they made it on time, almost 50%, and they were actually getting better at that point because they were paying more in retaining people. 2006 the first year they're doing this work, response times on those calls get much longer and they only make it 34% of the time, a significant drop. It was very suspicious, and of course worrisome because these are priority one calls, the most serious emergencies, life-threatening emergencies, shots fired, you know, robbery in progress type of --

>>Jose Cárdenas:
I think the figure I saw was two-thirds of the time in over 6,000 cases they were late.

>>Ryan Gabrielson:
Yes, in the past two years, two-thirds of the time they didn't make it within the five minute standard which equals out to more than 6,000 calls.

>> Jose Cárdenas:
There were some particularly disturbing consequences in the city of El Mirage?

>>Ryan Gabrielson:
Actually Gila, different consequences for some of the things in El Mirage, but in the town of Gila, which is the sheriff's office is responsible for protecting, police work for 300,000 people in Maricopa County. Most aren't served by MCSO (Maricopa County Sheriffs Office), we have our city police departments but outlying areas, small towns, Queen Creek, Cave Creek, Guadalupe, they rely on the sheriff's department for police work. In Gila they are 25 miles west of Wickenburg, they are out there. All they have is MCSO. Well, MCSO, they call, and several residents have said sometimes MCSO would show up the next day. Sometimes three days later, and the crime problem which was escalating to a point where three started arming themselves, and sort of not maybe not vigilantism but self-protection.

>>Jose Cárdenas:
In El Mirage we had the problem of serious cases going uninvestigated.

>>Ryan Gabrielson:
That's what we found, for two years all of 2006 and almost all 2007 the sheriff's office provided most police staff and all investigative work for the town, before they lost their own police department, when the new police department launched, they were handed a first 70 sex crime cases they'd been told had been totally investigated and found it simply was not the case and we went through 350 violent crimes cases and found we were able to confirm at least 30 had not been worked.

>>Jose Cárdenas:
As I understand this is of sufficient concern to the sheriff's office that they're doing their own internal investigation?

>>Ryan Gabrielson:
They've launched an internal affairs investigation of this special victims unit, Sex Crimes Unit that handles that and that's actually I've been told spans beyond El Mirage, looking at the entire case load of that unit I think six detectives handles.

>>Jose Cárdenas:
Ryan, we've only got a minute or so left, but in terms of what's coming up, the Sunday issue will cover the question of why no one is holding Sheriff Joe Arpaio accountable for this state of affairs. What will we see when we read that?

>>Ryan Gabrielson:
In the board of supervisors for the county who actually have ultimate authority over him if anybody does, as an elected official, have completely taken a hands off approach for many, many years, even as they receive reports of response time problems, there are arrests on criminal investigations, the percentage of criminal cases they make arrests on has dropped from 10%, for years, to 3.5% in the time they've been doing immigration work. The board of supervisors has known about this and let it go. I.C.E. has received these reports about how MCSO operates and hasn't taken any action, so --

>>Jose Cárdenas:
That's what we'll see Sunday.

>>Ryan Gabrielson:
That's what we'll see Sunday.

>>Jose Cárdenas:
Ryan thanks for joining us to discuss this. This looks like quite an effort and a lot of interesting information yet to come.

>>Ryan Gabrielson:
Thank you very much.

>>Jose Cárdenas:
Thank you.

>>Jose Cárdenas:
The power of Hispanic vote in the upcoming presidential election was a big topic of discussion at a meeting of Hispanic officials at the nation's capitol last month. The 25th annual NALEO, National Association of Latino Elected and Appointed Officials Conference featured sections on the Hispanic vote as well as other topics important to Latinos such as education and the economy. Producer Mike Sauceda was there and tells us more about NALEO, the conference, and the importance of the Hispanic vote.

>>Mike Sauceda:
For 25 years, the National Organization of Latino Elected and Appointed Officials has educated and helped organize Latino officials from throughout the country. Over the years the organization has grown to represent over 6,000 Hispanic officials. This year's annual conference was held in Washington D.C.

>>Mike Sauceda:
It was kicked off with a reception, with those attending the event relaxing before getting to work. Sessions covered issues important to officials representing the Hispanic community, such as the 2010 census, education, the economy, mental health, and race, gender, and politics.

>>Hillary Clinton:
Thank you for being part of this organization, but more than that, for discussing the issues that affect the Latino community and United States.

>>Mike Sauceda:
Former presidential candidate Hillary Clinton addressed the crowd as did Barack Obama and John McCain. The two presidential candidates' presence at the Latino organizations event speaks to the growing power of the Hispanic vote.

>>Matt Barreto:
The Latino vote is the fastest growing segment of the American electorate. It's growing by leaps and bounds faster than the overall American electorate.

>>Mike Sauceda:
Hispanic voters with Clinton giving a crucial win to Arizona Senator McCain and helping keep Hillary Clinton's campaign alive.

>>Arturo Vargas:
In Florida Mitt Romney, if you remember, was-- leading and he won the non-Hispanic white vote in Florida. He won it by 54% -- well, he won the majority of the non-Hispanic white vote went to Mitt Romney and over John McCain. So if no Hispanic had voted in Florida Mitt Romney would have won that state's primary. But because Hispanics voted in Florida and 54% voted for John McCain, John McCain won by 98,000 votes. Latinos gave the primary to John McCain in Florida. And it was that primary that put John McCain on the trajectory to become the presumptive GOP nominee and the same happened on the Democratic side. The example of Texas, you remember Senator Clinton had been winning the Latino vote 2-1 in states like California and Nevada and the caucuses there, Arizona, and some of the other key states. And she was able to continue her campaign into Texas, where she split almost the non-Hispanic white vote, lost the Black vote but carried the Latino vote 2-1. She won Texas by a very narrow margin. Latinos gave her the margin of victory in the state of Texas, kept her aspirations alive.

>>Mike Sauceda:
A projected 9.3 million Latino voters are registered to vote, up almost 2 million from four years ago. But the Hispanic vote has historically been a low turnout. Professor Matt Barreto of the University of Washington says that might be changing.

>>Matt Barreto:
We saw a brand new trend in Texas and that was that the most heavily Latino counties, these are counties that are 70, 80, 90% Latino, had the highest rates of turnout in the Texas primary. Now if you go back to previous years primaries, those same counties have had the lowest rates of participation, lowest rates of voting.

>>Mike Sauceda:
Barack Obama did worse among Hispanics in the primary compared to Hillary Clinton. He's leading McCain 62-29% in a recent Gallup Poll. Either way Hispanics are expected to be the swing vote in determining who will occupy the White House.

>>Matt Barreto:
The thing about Latino voters is they're concentrated in large states which tend not to be as competitive in presidential contests. So you have Latinos in places like California, Texas, New York, and Illinois. Those are very large states with large Latino populations, and those states they're not going to be as much of a swing vote because we know the outcome of those states ahead of time. But other states in particular in the southwest, as well as Florida, you talk about states like Nevada, Colorado, New Mexico, Arizona, Florida, and even Latino communities in places like Ohio, Wisconsin, Michigan, Pennsylvania, they do have the potential to be a swing vote, and I think they'll be a lot of emphasis on the southwest states, all three of which, all four of which are the southwest states but the three that I think people are talking about this year, Nevada, Colorado, and New Mexico, went Republican in the last election and if the Latino vote which has been trending Democrat continues to trend Democrat and increases in numbers, those three states, new Mexico, Nevada, and Colorado, could all turn and become Democratic this year, and that's really the definition of a swing vote, turning the electorate in those states.

>>Jose Cárdenas:
Joining me to talk about how important the Latino vote is to this year's presidential election is Dr. Rodolfo Espino an Assistant Professor with ASU's Political Science Department. Dr. Espino, welcome back to Horizonte.

>>Rodolfo Espino:
Thank you for having me.

>>Jose Cárdenas:
A lot of discussion at the NALEO Conference about the impact of the Latino vote in the primaries, for example, noting it gave John McCain his margin of victory over Mitt Romney. Was that the Cuban vote though which traditionally goes strongly Republican anyway and which would go to somebody like a John McCain?

>>Rodolfo Espino:
Right. The Cuban vote in Florida, which traditionally been a Republican vote and a key Republican vote for that state, is what did push McCain over the edge against Mitt Romney. And more or less sealed the deal for him in that state.

>>Jose Cárdenas:
And the also discussion that we had about Obama and Clinton and how heavily the Hispanic vote went for Clinton, and yet the most recent poll mentioned in the piece has the Hispanic vote going decisively for Obama. What do you make of that?

>>Rodolfo Espino:
Well, just Obama's name recognition, as people have heard more about him and this includes White voters, includes Black voters, and includes Latino voters, as they have heard more about Barack Obama and his platform, his name, they have gravitated towards him, and the key thing about the Texas primary mentioned in the segment was how Latino votes provided the margin of victory for Clinton, and that was before a lot of Latino voters knew about Barack Obama, but what happened in the Texas two step primary system, Latino voters were hurt in the caucus system, which took place after polls closed and because of their low voter turnout rates in Texas primaries in previous elections, that actually gave the margin of victory to Obama, because of their lack of sustained political participation over time.

>>Jose Cárdenas:
Now, are you nevertheless surprised by this Gallup poll, 62-39 for Obama, because the assumption was that Obama did have a problem with the Hispanic vote. Some may have an anti-Black bias among some Hispanics and that McCain of all the Republicans had the best shot of securing the Hispanic vote.

>>Rodolfo Espino:
With respect to any Black-Brown conflict and that leading to less support for Latinos towards Obama, I think that was misplaced stereotypes generated by the media, and trying to look for why is Clinton doing better among Latinos than Obama, and it goes down to name recognition. It is no surprise to me after Latinos heard more about Barack Obama and started to hear that, ok, well, this guy is going to be the Democratic nominee, that they are now lending more support to him. With respect to McCain, yes, no doubt, he was recognized to be the one most likely to woo the best Republican candidate to woo Latino voters come November. But that is also of no surprise to political analysts because it goes to name recognition as well. Of all Republican candidates running to win the nomination, McCain had the best name recognition. He also had the best name recognition compared to Obama. Now that is changing.

>>Jose Cárdenas:
But he also had the best record on immigration.

>>Rodolfo Espino:
Right, that is a lot because of his efforts to push for comprehensive immigration reform. A lot of Spanish language media talked about over the last few years, you heard McCain, Kennedy, McCain, Kennedy, those names were synonymous because of efforts to push for immigration reform and that is something that interestingly we hear McCain talking about, revisiting, when he is going to certain Latino organizations as of late.

>>Jose Cárdenas:
Such as the NALEO conference.

>>Rodolfo Espino:
Yeah, NALEO, LULAC most recently, he was out there saying hey, I was out -- I was there for you guys, I'm still there for you guys. But because of statements that he made during the presidential primary process back in January, February, where he sort of backtracked a little bit about saying, well, I wouldn't vote for those proposals today if given the chance that has given Barack Obama the perfect opportunity to label McCain as a flip-flopper.

>>Jose Cárdenas:
And is that hurting him any more than the fact that his party's position on this is even more conservative than John McCain's, even his current position?

>>Rodolfo Espino:
Well, not yet. It's up to Barack Obama to make sure that that message about McCain being a flip-flopper on immigration is heard loud and clear by the Hispanic community. McCain is doing the best he can of course to prevent that from happening, so every organization that Obama is accepting an invitation to speak at, you also see McCain speaking at. So he is I think he and his advisors are cognizant of efforts by Obama to label McCain as a flip-flopper on immigration.

>> Jose Cárdenas:
We hear at every election that the Latino vote may make the difference.

>>Rodolfo Espino:
Right.

>>Jose Cárdenas:
In the election. Is that any truer this time around than it has been in the past? Because it hasn't happened in the past.

>>Rodolfo Espino:
No. We've always heard this is the year of the Latino vote, right. They're going to make a difference. It's never happened. I do think that because we have -- they constitute a larger share of the electorate than in past it becomes truer and truer every election cycle we move on--

>>Jose Cárdenas:
So even it's lower voter turnout just the sheer numbers make a difference.

>>Rodolfo Espino:
Right. And also registration efforts on the Democratic side during this past six months, across the -- all 50 states, we've seen the Democratic party investing a lot of resources into states that have traditionally not been the target of their efforts, so in this segment there was talk a lot about some southwestern states that are seeing a lot of buzz and activity, Nevada, Colorado, New Mexico, Arizona, where the Democratic party's putting resources to get Latinos registered to vote. Now, it remains to be seen whether it actually will turn out to vote, but both because of Barack Obama being such a non-traditional candidate, it has really shifted the electoral college map, it has made certain states that have not been key states such as a lot of the mountain west states, again, Nevada, Colorado, New Mexico, making them critical states and they are significant Latino -- exactly.

>>Jose Cárdenas:
Thank you for sharing those observations with us; we're out of time I'm afraid. But we'll have you back to talk more about this.

>>Rodolfo Espino:
Definitely.

>>Jose Cárdenas:
Former New Mexico U.S. Attorney David Iglesias talks about his recently released tell all book, injustice inside the scandal that rocked the Bush Administration, details his personal experiences being removed from his position, next Thursday on Horizonte. I'm Jose Cárdenas. Thanks for joining us, have a great evening.

>>Announcer:
If you have questions or comments about Horizonte, please write to the addresses on the screen. Your comments may be used on a future edition of Horizonte.
In this segment:
Ryan Gabrielson: Reporter, Tribune newspapers;
SPOTLIGHT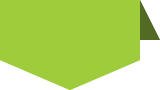 STAY in touch
with
azpbs.
org
!
Subscribe to Arizona PBS Newsletters: