A roundtable discussion to talk about President Trump's Executive Orders regarding construction of the border wall, sanctuary cities, travel ban, and other immigration matters. Lisa Magana, assistant professor for the ASU School of Transborder Studies, Dr. Zuhdi Jasser, one of the founders of the American Islamic Forum for Democracy, Larry Levi Sandigo, with the Arizona chapter of the American Immigration Lawyers Association, and James Garcia, communications and public policy director for the Arizona Hispanic Chamber of Commerce and also does communications work for Promise Arizona all give their perspectives on the Executive Orders.
Transcript:
"HORIZONTE" IS MADE POSSIBLE BY CONTRIBUTIONS FROM THE FRIENDS OF AZ PBS, MEMBERS OF YOUR PBS STATION. THANK YOU.

CARDENAS: PRESIDENT TRUMP HAS BEEN IN OFFICE FOR MORE THAN A WEEK AND HAS TAKEN ADVANTAGE OF HIS EXECUTIVE POWER BY BEGINNING TO CRAFT HIS ADMINISTRATION'S POLICIES. HE HAS ISSUED MORE THAN A DOZEN EXECUTIVE ACTIONS, INCLUDING STEPS TO FACILITATE THE REPEAL AND REPLACEMENT OF THE AFFORDABLE CARE ACT, A CALL FOR THE CONSTRUCTION OF A PHYSICAL WALL ALONG THE U S MEXICO BORDER AND A TEMPORARY TRAVEL BAN ON PEOPLE FROM SEVEN PREDOMINANTLY MUSLIM MAJORITY NATIONS. JOINING ME TO TALK ABOUT THE ORDERS ARE LISA MAGAÑA, ASSOCIATE PROFESSOR FOR THE A S U SCHOOL OF TRANSBORDER STUDIES. ZUDHI JASSER, ONE OF THE FOUNDERS OF THE AMERICAN ISLAMIC FORUM FOR DEMOCRACY. LARRY LEVI SANDIGO, ADVOCACY CHAIR OF THE ARIZONA CHAPTER OF THE AMERICAN IMMIGRATION LAWYERS ASSOCIATION. AND JAMES GARCIA, COMMUNICATIONS AND PUBLIC POLICY DIRECTOR FOR THE ARIZONA HISPANIC CHAMBER OF COMMERCE. JAMES ALSO DOES COMMUNICATION WORK WORK AT PROMISE ARIZONA AND IMMIGRANT RIGHTS GROUPS THANK YOU FOR JOINING ME ON "HORIZONTE." IT HAS BEEN AN INTERESTING WEEK. TEN DAYS IN.

IT HAS BEEN A WEEK? SEEMS LIKE A YEAR.

JOSE: IT IS GOING TO BE A LOT OF THINGS TO DISCUSS. I WANT TO START BY TALKING ABOUT THE WALL. LISA, YOU ARE WITH TRANSPORTER STUDIES AND THIS IS A WALL THAT IS GOING TO GO ALONG THE BORDER. WHAT IS THE ASSESSMENT?

MAGAÑA: I THINK IT IS MORE SYMBOLIC. THEY TRIED TO DO THIS IN 2006 AND WE FOUND IT IS PHYSICALLY IMPOSSIBLE TO BUILD A WALL AND DOESN'T ADDRESS THE 40 % OF VISA OVER STAYERS THAT COME IN LEGALLY THROUGH AIRPORTS AND OVER STAY THEIR VISAS. WE KNOW IMMIGRATION HAS BEEN GOING DOWN SINCE 2008 AND YET THE RHETORIC IS DEMGRATION IS OUT OF CONTROL AND CRIME THAT IS COMMITTED. WE KNOW IMMIGRATION HAS BEEN GOING DOWN AND IS EXCEEDED BY ASIAN MIGRATION. IT IS A NET MIGRATION WHEN WE TAKE INTO COUNT THE NUMBER OF PEOPLE WHO HAVE LEFT VERSUS COMING IN.

JOSE: IS THIS AN INSTANCE WHERE PRESIDENT TRUMP CAN CLAIM HE IS DOING WHAT OBAMA TRIED TO DO?

MAGAÑA: IN 2006, IT WAS PRE OBAMA.

JOSE: THAT IS RIGHT. IT WAS BUSH

MAGAÑA: I THINK IT WAS MUCH MORE SYMBOLIC AS WELL DURING THAT TIME. IF WE REALLY WANTED TO DO SOMETHING ABOUT IMMIGRATION WE WOULD HAVE TO HAVE A THING ABOUT COMPREHENSIVE AND FOCUSING NOT JUST ON ENFORCEMENT BUT OTHER AREAS POLITICALLY THIS APPEALS TO THIS BASE BECAUSE THIS IS CERTAINLY HOW HE STARTED HIS CAMPAIGN WITH THE IDEA MEXICAN CRIMINAL RAPISTS ARE COMING IN THE BORDER IS OUT OF CONTROL. I THINK PEOPLE LIKE TO BELIEVE IT. I WILL ADD THAT RESENT SURVEYS SHOW, AT LEAST IN ARIZONA, CITIZENS OF ARIZONA DON'T IN FACT SUPPORT THE WALL. AGAIN, IT IS EVEN MORE INTERESTING TO SEE PEOPLE THAT LIVE CLOSER TO THE BORDER EVEN MORE SO OPPOSE THE WALL.

JOSE: DR. JESSER, I WOULD LIKE YOUR INPUT YOU DIDN'T SUPPORT DONALD TRUMP BUT DO YOU SUPPORT THIS WALL POLICY?

JESSER: ABSOLUTELY I THINK IT IS PART OF A SOCIETY BASED ON THE RULE OF LAW. MY FAMILY WAITED AS POLITICAL REFUGES MONTHS AND MONTHS UNTIL THEY WAITED TO GET APPROVAL TO COME HERE LEGALLY. I THINK MEXICO HAS AN OBLIGATION TO MAINTAIN THE SECURITY INSIDE ITS OWN COUNTRY. MY MAIN QUESTION ABOUT THE LAW AS A CONSERVATIVE IS IT IT IS EASY TO WRITE AN EXECUTIVE ORDER BUT THE QUESTION IS HOW IS IT GOING TO BE PAID FOR? I SUPPORT THE POLICIES OF TAX REDUCTION AND INCREASING FREE MARKET INCENTIVES FOR SMALL BUSINESSES AND I DON'T KNOW HOW YOU DO THAT WHILE MAINTAINING FISCAL RESPONSIBILITY. IT IS NICE IN SOME WAYS AS MUCH AS I DIDN'T PERSONALLY SUPPORT HIM FOR A NUMBER OF REASONS. NOW HE IS MY PRESIDENT, I WILL TELL YOU I HOPE AS THE POLICY COMES FORWARD, YOU KNOW, IT IS GOOD I HAVE A POLITICIAN FROM WASHINGTON AND IS TALKING ABOUT CREATIVE BUSINESS WAYS TO FUND IT. MAYBE THROUGH CORPORATE VENTURES I DON'T KNOW WHAT. BUT I THINK THAT IS THE BIG QUESTION WHETHER YOU HAVE A NEIGHBORS THAT LOVE EACH OTHER HAVE FENCES. I DON'T THINK HE SHOULD BE A SHAMED ABOUT HAVING A BORDER THAT PROTECTS US FROM TERRORIST ISSUES, DRUG VIOLENCE AND THOSE WHO COME IN TO VIOLATE OUR LAWS ILLEGALLY.

JOSE: WE MENTIONED GEORGE BUSH MAY HAVE BEEN PROPOSING A WALL BUT DESCRIBED MEXICO AS THE BEST NEIGHBOR THE U.S. COULD HAVE. STRONGEST SUPPORTER AND PART OF THE CONTROVERSY OVER THE WALL IS IT SEEMED TO BE A SLAP AND INSULT TO THE PRESIDENT.

GARCIA: WHATEVER IS LAID OUT IN TERMS OF WHAT THE WALL IS GOING TO LOOK LIKE NONE OF IT IS REALISTIC. IT IS ALL A FARCE FROM TOP TO BOTTOM. IT IS NEVER GOING TO GET BUILT THAT IS THE FIRST THING WE NEED TO UNDERSTAND. MR. TRUMP IS CLEARLY TRYING TO KEEP SOME SORT OF CAMPAIGN PROMISE WITH THE PARTICULAR PART OF HIS PARTY AND THANK YOU THEY WILL BE APPEASED BY THIS. I BELIEVE THEY DON'T EVEN BELIEVE THERE IS GOING TO BE A WALL. BEYOND THE IMPRACTICALITY OF IT AND ALL OF THE CONSEQUENCES IN REGARDS TO THE ENVIRONMENT ALONG THE MEXICAN BORDER ULTIMATELY IT IS A SLAP IN THE FACE NOT JUST TO MEXICO BUT TO ALL OF LATIN AMERICA.LATIN AMERICA IS ON MEXICO'S SIDE ON THIS, CANADA IS ON MEXICO'S SIDE ON THIS IT SENDS A MESSAGE THAT THE NORTH AMERICAN FREE TRADE AGREEMENT WHICH HAS BEEN IN FORCE FOR 20 PLUS YEARS IS IRRELEVANT AND WE SHOULD NEVER HAVE THAT CONVERSATION AND ALL THE TRADE THAT OCCURRED SINCE THEN IS IRRELEVANT AND OUR RELATIONSHIP WITH MEXICO IS TRULY IRRELEVANT AND THEY DESERVE NO RESPECT AND THEY SHOULDN'T EVEN BE AT THE TABLE. THAT IS THE MESSAGE IT SENDS

JOSE: WHAT ABOUT THE IMPACT ON LEGAL IMMIGRATION? AS DR. JESSER POINTED OUT THE WALL IS INTENDED TO STOP ILLEGAL ENTRY, DRUGS AND THE PRESIDENT'S ORDER TALKS ABOUT TRAFFICKING WOMEN WHAT IS SO BAD ABOUT ALL THAT?

SANDIGO: I THINK ONE OF THE THINGS EVERYTHING MENTIONED ABOUT HOW THIS IMPACTS OUR RELATIONSHIP WITH MEXICO. A LOT OF THE IMMIGRATION WE ARE SEEING NOW A DAYS IS FROM CENTRAL AMERICA AND NOT MEXICO. WE HAVE WOMEN AND CHILDREN COMING UP TO THE UNITED STATES AND A LOT OF THEM ARE STANDING IN LINE WHERE PEOPLE LEGALLY CROSS AND ASKING FOR ASYLUM. WE ARE SEEING SOME OF THAT AND THE WALL ISN'T GOING TO ADDRESS THAT. WE WILL NEED MEXICO'S CO OPERATION IF WE WANT TO BE ABLE TO HAVE A POSITIVE IMPACT SO, YOU KNOW, WE SAW HOW THE PRESIDENT OF MEXICO CANCELED HIS MEETING WITH PRESIDENT TRUMP OVER THE RHETORIC OVER THE WALL WE SAW HOW FORMER PRESIDENT OF MEXICO RESPONDED TO THE ACCUSATION THAT MEXICO IS GOING TO PAY FOR THE WALL. I THINK IT WILL DETERIORATE OUR RELATIONSHIP WITH MEXICO AND OTHER LATIN AMERICAN COUNTRIES IT WILL AFFECT IF PEOPLE FROM LATIN AMERICA WANT TO DO BUSINESS IN THE UNITED STATES AND ALL THE INVESTMENT THAT COMES FROM LATIN AMERICA.

JOSE: AND WE HAVE TO HOPE OTHER TOPICS WE HAVE A WHOLE OTHER TOPIC WE WANT TO GET TO THAT ONE SEEMS TO BE THE IMPACT A LITTLE MORE AMBIGOUS BECAUSE A LOT OF CITIES, EVEN THOUGH THEY OBJECT TO THE ORDER, THEY'RE NOT A SANCTUARY CITY.

MAGAÑA: WE WERE TALKING ABOUT THIS BEFORE THE TAPING OF THIS SHOW AND FIRST OF ALL, THERE IS NOT A UNIVERSAL DEFINITION OF A SANCTUARY CITY. EVERY CITY HAS THEIR OWN POLICIES AND WHAT THEY WANT TO DO WHEN IT COMES TO IMMIGRATION AND RELATIONSHIPS WITH, FOR EXAMPLE, POLICE OFFICERS. WE ARE TALKING ABOUT WHY THIS AND TODAY THERE WAS A LEGAL CHALLENGE BY THE CITY OF SAN FRANCISCO AND THE IDEA IS THAT LOCAL ENTITIES ARE NOT TO BE RESPONSIBLE FOR IMMIGRATION ACTIVITIES. IT IS THE RESPONSIBILITY OF FEDERAL ACTIVITIES. SORT OF WHY WE GOT IN TROUBLE WITH SB 270 AND IN CALIFORNIA WITH PROPOSITION 187. STATES AND LOCAL ENTITIES ARE NOT RESPONSIBLE FOR IMMIGRATION LAWS.

JOSE: LET ME ASK YOU, IN THE PART OF THE ORDER I READ, AND LARRY MAYBE YOU CAN ANSWER THIS, IT TALKS ABOUT ENTERING INTO AGREEMENTS WITH LOCAL JURISDICTIONS WITH THEIR CONSENT. DOESN'T THAT MAKE IT LESS ODIOUS BECAUSE THE SUGGESTION IS YOU ENTER INTO AN AGREEMENT WITH US AND YOU DON'T KEEP IT WE WILL WITHHOLD FUNDS.

MAGAÑA: WE ARE KIND OF AN ODD BALL STATE BECAUSE OF THIS SB 270 SO, BY LAW, WE, POLICE OFFICERS, HAVE TO REPORT ANYBODY THEY STOP AND DETAIN AND IS SUSPECTED. IT EVEN GOES FURTHER TO WHAT HAPPENS IN A SANCTUARY CITY AND THAT'S FOR THE WHOLE STATE OF ARIZONA. THIS IS ONE REASON WHY ARIZONA IS PRETTY UNIQUE FOR THESE DECISIONS.

JOSE: SO WILL THIS EFFECT US LESS?

MAGAÑA: IT WILL EFFECT US LESS BECAUSE WE ARE ALREADY MUCH MORE STRICT WHEN IT COMES TO DETECTING UNAUTHORIZED IMMIGRANTS AND REPORTING THEM BECAUSE OF SB 1070.

CARDENAS: I WANT TO GET ON TO THE NEXT TOP, WE'VE GOT TO TAKE A BREAK RIGHT NOW. COMING UP NEXT WE'LL TALK ABOUT THE TEMPORARY TRAVEL BAN THAT HAS LED TO PROTESTS AND LAWSUITS ALL ACROSS THE NATION.

JOSE: JUST BEFORE WE BROKE, LISA YOU WERE TALKING ABOUT SANCTUARY CITIES BUT WANT TO TALK ABOUT THE TRAVEL BAN. IT WAS HARD TO IMAGINE SOMETHING SURPASSING THE CONTROVERSY OF THE WALL BUT IT DID. GIVE US THE SPECIFICS REAL QUIZK, JUST A SUMMARY.

MAGAÑA: MY COLLEAGUE HERE MIGHT BE BETTER IN TERMS OF THE OVERVIEW.

SANDIGO: IT SUSPENDS THE PARTICIPATION OF THE REFUGE RESETTLEMENT PROGRAM FOR 120 DAYS, IT SUSPENDS SYRIAN REFUGES FROM ENTERING THE COUNTRY INDEFINITELY AND IT SUSPENDS TRAVEL FROM SEVEN MUSLIM MAJORITY COUNTRIES FROM ENTERING THE UNITED STATES FOR 90 DAYS.

JOSE: THE PRESIDENT'S ORDER AND DEFENDERS OF THE ORDER SAY THIS IS EXACTLY WHAT OBAMA DID AND OBAMA SAYS THAT IS NOT TRUE

SANDIGO: THAT IS CORRECT WHEN PRESIDENT OBAMA IMPLEMENTED EXTRA SECURITY CONCERNS IT HAD TO DO SPECIFICALLY WITH THE VISA WAIVER PROGRAM SO COUNTRIES PARTICIAPTING IN THE VIA WAIVER PROGRAM. YOU DON'T ACTUALLY APPLY AND GO TO AN INTERVIEW LIKE OTHER COUNTRIES DO. SO PRESIDENT OBAMA SAID IF YOU HAD EXTENSIVE TRAVEL IN THESE DESIGNATED COUNTRIES OR WERE A DUAL NATIONAL YOU HAD TO IN FACT GO AND APPLY FOR A VISA AND HAVE AN INTERVIEW.

JOSE: IT DIDN'T STOP THEM FROM COMING AND IT DIDNT APPLY TO THE NATIONALS OF THOSE COUNTRIES. IT WAS JUST IF YOU HAD TRAVELED TO THOSE COUNTRIES.

SANDIGO: AND ALSO DEALT WITH NATIONALS.

JOSE: DR JESSER, YOU SUPPORT THE EXECUTIVE ORDER, I KNOW YOU HAVE SOME CONCERNS ABOUT HOW IT WAS IMPLEMENTED. LET'S TALK ABOUT FIRST WHY YOU SUPPORT IT.

JESSER: I HAVE FAMILY IN ALEPPO, AND SYRIA AND HAVE BEEN TRYING TO GET THEM UP SO LET'S UNPACK THIS. I DISAGREE RESPECTFULLY, PRESIDENT OBAMA DID STOP IRAQI REFUGEE IMMIGRATION FOR 6 MONTHS. HE DID IT QUIETLY WITHOUT ALL THE MEDIA COVERAGE. SO IF THERE IS ANY CRTISICM ABOUT HOW TO TRUMP ADMINISTRATION HAS ROLLED THIS OUT, IT'S A MESSAGING ISSUE. SECONDLY, THESE SEVEN COUNTRIES WERE FROM THE LIST OF THE OBAMA ADMINISTRATION OF THE SEVEN WORST COUNTRIES AS FAR AS JIHADIST THREATS AND SECURITY THREATS, COUNTRIES THAT DON'T HAVE GOVERNMENTS WE CAN TRACK, BE IT YEMEN, IRAQ, LIBYA. I DISAGREE WITH BANNING SYRIA INDEFINITELY. NOT ONLY PERSONALLY, EMOTIONALLY, BUT PRACTICALLY. MANY THAT COMMITTED ACTS OF TERROR IN EUROPE AND THE UNITED STATES HAVE COME THROUGH OTHER COUNTRIES. THE LAST ONES PARIS AND BELGIUM CAME THROUGH TUNISIA AND THEN THROUGH ITALY. THE BOTTOM LINE IS THIS IS A REBOOT, THIS IS A PAUSE. THE WORD MUSLIM ISNT IN IT, THE WORD BAN ISNT IN IT. I HEARD US TALK ABOUT THE WALL AND SANCTUARY CITIES IT IS AMAZING HOW MUCH EXTRA CURRICULUM DISSCUSSION HAPPENS UNRELATED TO THE CORE ISSUE. THE MESSAGE IS FAULTY. WE HAVE TO GET THE MESSAGING RIGHT. NATIONAL SECURITY DEPENDS NOT ONLY ON OUR POLICY ON THE GROUND BUT THE MESSAGE OF WHAT AMERICAN STANDS FOR. THE BEST COUNTER FOR RADICAL JIHADIST MOVEMENT IS AN AMERICAN THAT STANDS FOR FREEDOM AND LIBERTY. I DON'T CARE IS THE PRESIDENT OF IRAN GETS UPSET OR THE THEOCRATS OF SAUDI ARABIA, BUT I DO CARE OF THE PEOPLE OF SYRIA AND EGYPT WHO WANT FREEDOM GET UPSET…

GARCIA: DOCTOR, I WOULD AGREE WITH YOU ABOUT THE BEST MESSAGE IS ABOUT SENDING THE MESSAGE OF DEFENDING FREEDOM THAT WE ENJOY HERE IN THIS DEMOCRACY BUT THAT IS NOT WHAT IS OCCURRING IT IS FOUGHT NOT WHAT IS HAPPENING IN REAL TIME. WHEN YOU HAVE A GENTLEMEN IN MINNESOTA WHO FLEW HOME, HE IS A UNITED STATES CITIZEN, IRAQI NATIVE, TO BRING HIS MOTHER WHO IS ON A GREEN CARD SO SHE COULD HAVE SURGERY AND THEY STOP HER AT THE BORDER AND FORCE HIM TO LEAVE HER THERE AND SHE DIES TWO DAYS LATER THAT IS NOT A MESSAGE PROBLEM. THAT IS A PRACTICAL PROBLEM. IT HAS TO DO WITH THOUSANDS OF PEOPLE IN LIMBO THERE ARE THOUSANDS OF PEOPLE.

JESSER: THE REPUBLICANS SAID IT WAS AMATEURISH IN THE WAY IT WAS ROLLED OUT BUT THYE AHD TO DO IT QUICKLY BECAUSE THE RADICALS WOULD SCATTER LIKE WASPS.

JOSE: ON THAT POINT, WOULDN'T IT HAVE MADE MORE SENSE FOR THE PRESIDENT TO SAY AS HE DID IN SOME OF HIS OTHER EXECUTIVE ORDERS LET'S STUDY THIS AND COME UP WITH PROPOSALS. BECAUSE WHAT HASN'T BEEN EXPLAINED IS WHAT IS WRONG WITH THE VETTING PROGRAM THAT TAKES PEOPLE FROM THESE COUNTRIES ALMOST TWO YEARS TO GET THROUGH WHAT WOULD WE DO IN ADDITION TO WHAT IS ALREADY BEING DONE? HAS THERE BEEN ANY DISCUSSION OF THAT? WOULDN'T IT HAVE BEEN MORE RESPONSIBLE TO FOCUS ON THAT FIRST?

JESSER: ON THE CONVERSATION, YOU HAVE A HUNDRED PERCENT CORRECT. HE NEED THE COMMISSION ON RADICAL ISLAM THAT HE TALKED ABOUT ON THE CAMPAIGN AND IT WILL BE IMPORTANT TO START HAVING IDEOLOGICAL VETTING.

JOSE: HOW WOULD YOU DO THAT?

JESSER: WE HAVE A MUSLIM REFORM THAT TALKS ABOUT BEING AGAINST CALIPHISM, BEING AGAINST THE ISLAMIC STATE CONCEPT AND THEOCRACY BUT BEING FOR THE UNIVERSAL DECLARATION OF HUMAN RIGHTS. PEOPLE SHOULDN'T BE WILLY NILLY.

CARDENAS: THAT IS THE POINT. IT ISN'T WILLY NILLY. IT TAKES TWO YEARS PLUS.

JESSER: THERE IS NO IDEAOLOGICAL VETTING, IT IS COMPLETELY DECEPTIVE.

JOSE: THE POINT HAS BEEN MADE THAT IF YOU ASK THOSE QUESTIONS OF PEOPLE WHO REALLY WANT TO HARM THE COUNTRY THEY WILL JUST LIE.

JESSER: THAT IS NOT TRUE. EVERY WORLD WAR, IN WORLD WAR TWO YOU THINK WE LET NAZIS INTO THE COUNTRY, IN THE VIETNAM WAS WE LET COMMUNISTS, SOVIET SYMPATHIZERS IN, WE HAD A WAY OF VETTING TO LETTING THOSE PEOPLE IN.

JOSE: WE DID LET NAZIS IN.

JESSER: THOSE WERE THE EXCEPTION.

JOSE: THE BACKGROUND CHECKS ACTUALLY GO TO THAT.

MAGAÑA: I WOULD ADD THAT WE GET INTO TROUBLE WHEN WE HAVE IDEOLOGY TESTS WHEN WE TURN TO THE JAPANESE.

JESSER: AMERICA IS AN IDEA BASED ON THOSE FIGHTING AGAINST THEOCRACY.

MAGAÑA: AND ONE OF THE IDEAS IS WE DON'T HAVE RELIGIOUS TESTS

JESSER: JUST LIKE YOU DON'T WANT WHITE SUPREMESISTS COMING IN OR I DON'T WANT RUSSIAN FASCISTS COMING INTO THIS COUNTRY. I DON'T WANT CHINESE COMMUNISTS COMING IN, NOT ONLY IF THEIR VIOLENT EXTREMISTS OR TERRORISTS THAT IS THE ONLY FILTER. I WANT TO KNOW WHETHER THEY BELIEVE IN A SYSTEM THAT IS BASED IN A SYSTEM CONTRARY TO OUR FREEDOMS AS WE UNDERSTAND THEM.

JOSE: LET ME ASK THIS AND WE WILL GET BACK TO THAT BECAUSE I WANT TO TALK ABOUT IT. DR. JASSER POINTED OUT THE ORDER DOESN'T MENTION MUSLIMS, IT DOESN'T MENTION CHRISTIANS OR ANYTHING LIKE THAT. BUT THERE IS SOME INDICATION THAT THERE IS A RELIGIOUS TONE.

MAGAÑA: MAYOR GUILANI TALKED ABOUT THIS AND SAID IN FACT IT WAS INTENDED TO BE A BAN ON MUSLIMS AND IN FACT RE-MASSAGE IT, TO CHANGE IT TO BE A MESSAGE AGAINST TERRORISM.
JOSE: TO BE FAIR, HE SAID PRESIDENT TRUMP CONTACTED HIM AND WANTED A MUSLIM BAN.

MAGAÑA: THIS WAS A MUSLIM BAN. ON ANOTHER SHOW PRESIDENT TRUMP MENTIONED, WHICH THERE IS NO PROOF OF THIS, THAT IN FACT CHRISTIANS HAVE BEEN DENIED AND MUSLIMS HAVE BEEN PUT FIRST IN ORDER TO GET THE VISA.

GARCIA: DOCUMENTED EVIDENCE SHOWS THERE IS NO FAVORTISM.

JOSE: HE ALSO SAID CHRISTIANS WOULD BE GIVEN PRIORITY.

JESSER: THEY HAVE AN AMBASSADOR FOR RELIGIOUS FREEDOM. I SERVED ON THE U.S. COMMISSION ON RELIGIOUS FREEDOM WHICH USES THE BULLY PULPIT OF AMERICAN IDEAS TO GO ACROSS THE WORLD AND SAY WE WANT TO PROTECT PERSECUTED MINORITIES BE IT MUSLIMS IN BURMA OR HE DIDN'T SAY CHRISTIANS BUT ANY MINORITIES, HE SAID MUSLIMS THAT ARE PART OF THE MAJORITY.

GARCIA: I JUST TAUGHT AT THE UNIVERSITY BEFORE AND TOLD MY STUDENTS ALWAYS TO THINK ABOUT THE LESSONS IN THE CONTEXT IN THE CONTEXT OF THE WORLD WE LIVE AND THE CONTEXT WE LIVE IN WITH MR. TRUMP IS DURING THE CAMPAIGN HE WENT AFTER MUSLIMS.

JESSER: BUT LET ME JUST SAY

GARCA: I WANT A BAN ON ALL MUSLIMS.

JESSER: AMERICA LOOKS AT MUSLIM AS 1 AND 50 AS IF WE'RE NOT DIVERSE. THERE IS NO ORTHODOX, PROGRESSIVE, FUNDAMENTAL, LIBERAL, WE ARE A DIVERSE COMMUNITY.

GARCIA: I AGREE.

I UNDERSTAND THAT DIVERSITY CLEARLY.

JESSER: YOU ARE SAYING IF HE WANTS TO VET AGAINST JIHADISTS HE IS ANTI MUSLIM. YOU'RE PUTTING TALKING HEADS THAT ARE …

GARCIA: NO, HE WANTS TO BAN ALL MUSLIMS FROM ENTERING THE COUNTRY.

JOSE: THE CLAIMS HAVE BEEN MADE THIS WAS NOT TARGETED AT MUSLIMS AND YET RUDY GUILIANI SAID PRESIDENT TRUMP CONTACTED HIM SAYING HE WANTED TO KNOW HOW TO BAN MUSLIMS LEGALLY AND IN RESPONSE THEY SAID YOU CAN'T DO THAT HERE IS WHAT WE WILL DO. THAT IS THE END

JESSER: DURING THE CAMPAIGN HE MENTIONED A MUSLIM BAN. HE MENTIONED SAYING ISLAM HATES US. SO THE SELECTION OF WORDS IS VERY PROBLEMATIC AND HE NEEDS SOMEONE TO EDUCATE HIM ON THE SEPARATION OF JIHADIST, AND A LARGE MOVEMENT BY THE WAY THIS MOVEMENT IS 20 TO 30% OF THE GLOBAL MUSLIMS BELIEVE IN A THEOCRATIC STATE OF SOME KIND, AN ISLAMIC STATE. THE MUSLIM BROTHERHOOD WON AN ELECTION IN TUNISIA, IN EGYPT, THEY WON A REVOLUTION IN IRAN, SAUDI ARABIA. THIS IS A MAJOR MOVEMENT AND THAT ENTIRE MOVEMENT NEEDS TO BE PREVENTED FROM COMING INTO THIS COUNTRY.

GARCIA: YOU WANT US TO TAKE A NUANCE BAN ON IT WHEN THIS BAN ISN'T NUANCE.

JESSER: THE WORD MUSLIM IS NOT IN WHAT HE SIGNED.

GARCIA: I AM SAYING THE BAN ISN'T NUANCED. IT SAYS WE ARE BANNING EVERYONE FROM SYRIA.

JESSER: FOR 90 DAYS IT'S A PAUSE. I AGREE.

GARCIA: THERE IS A BIG DIFFERENCE BETWEEN A PAUSE AND A BAN.

SANDIGO: IT IS NOT A DIFFERENCE. THE DEPARTMENT OF STATE ISSUED GUIDANCE SAYING WE ARE PROVISIONALLY REVOKING ALL VISAS ISSUED TO NATIONALS OF THIS COUNTRY. SO IF THAT IS NOT THE DEFINITION OF A BAN THEN I DON'T KNOW WHAT IS.

SANDIGO: IT IS KIND OF LIKE WHEN PRESIDENT BUSH ROLLED OUT A PROGRAM REGISTERING NATIONALS FROM CERTAIN COUNTRIES AND ALL BUT ONE WERE MUSLIM MAJORITY COUNTRIES.

JESSER: THAT SEARS PROGRAM IS PERFECTLY APPROPRIATE.

SANDIGO: BUT WHEN YOU SAY ITS NOT A MUSILM BAN AND THEN THE MASS MAJORITY HAPPEN TO BE MUSLIM

GARCIA: JUST ONE BROAD EXTRA THING HERE EVERYTHING THAT HAS HAPPENED SINCE PRESIDENT TRUMP TOOK OFFICE HAS ESSENTIALLY CAUSED CHAOS AROUND THE WORLD. THE WORLD IS WONDERING WHAT THE HELL IS GOING ON IN AMERICA? THERE ARE DIRECT ECONOMIC RAMIFICATIONS OF THAT. THE SUGGESTION OF THE WALL CREATES HAVOC IN NORTH AMERICA, THE SUGGESTION THAT WE WILL WILLY NILLY DROP OUT OF INTERNATIONAL TRADE AGREEMENTS CAUSE CHAOS INTERNATIONALLY, THE SUGGESTION WE WILL BAN PEOPLE FROM COUNTRIES AND YOU ARE NOT WELCOME HERE IF YOU ARE MUSLIM SENT THE MESSAGE FOR PEOPLE COMING FOR CONVENTIONS AND ACADEMIC CONVENTIONS THEY ARE CANCELING THEIR RESERVATIONS. THERE A REAL ECONOMIC CONSEQUENCES TO A PRESIDENT WHO WILLY NILLY WITHOUT CONSULTING HIS OWN DEPARTMENT HEADS STARTS THROWING OUT THESE SUGGESTIONS.

JOSE: AND DOCTOR JESSER, THAT'S KIND OF YOUR POINT. IMPLEMENTATION WAS SLOPPY. BUT LISA, SOME OF THE SUGGESTION IS THIS IS PRESIDENT TRUMP'S NEGOTIATING STYLE. PUT MEXICO ON EDGE ABOUT THE WALL AND THE MEXICO PRESIDENT CANCELS THE MEETING BUT HAS AN HOUR LONG TALK WITH THE PRESIDENT YOU ISSUE THE BAN BUT PART OF THE ORDERS IS HE WANTS PERMISSION FROM THESE COUNTIES. HE HAS THE OPPORTUNITY TO BACK OFF.

MAGAÑA: THIS IS WHAT I HAVE BEEN THINKING ABOUT. HE HAS AN IMPLEMENTATION PROBLEM AND WILL MAKE STATEMENTS AND NOT THINK IT THROUGH LIKE THE WALL AND THE BAN. BUT I THINK THERE IS SOMETHING ELSE. AND YOU ARE RIGHT. I THINK THERE IS A MESSAGING PROBLEM ABSOLUTELY BUT I WOULD SUGGEST THAT EVEN A MERE DISCUSSION OF A POLICY CAN BE JUST AS DANGEROUS AS IT BEING IMPLEMENTED BECAUSE OF THE MISINFORMATION, BECAUSE OF THE FEAR, HOW IT CAN AFFECT THE MARKET, HOW IT AFFECTS TRADE. THE FEAR IT INSTILLS. I CAN TELL YOU FROM THE DISCUSSION OF THE EXECUTIVE ORDERS HE HAS HAS INSTILLED FEAR IN MY IMMIGRANT MUSLIM STUDENTS BECAUSE THERE IS SO MUCH MISINFORMATION. THIS IS REAL

JESSER: WE HAVE TO OFFER UP THE RESPONSIBILITY FOR THE FEAR WHEN YOU HAVE NANCY PELOSI WHISPERING IN CONGRESSMAN CARSON'S EAR SAYING TELL THEM YOU ARE MUSLIM.

MAGAÑA: I'M SAYING HE'S ASKING ME A QUESTION AND I'M RESPONDING. I AM SAYING THE INFORMATION INSTILLS FEAR.

JESSER: THIS IS A POLITIC ISSUE AND THE MEDIA RUSHING TO DO A JOB THEY SHOULD HAVE BEEN DOING OVER THE LAST EIGHT YEARS BUT NOW HAVE WOKEN UP FROM ANESTHESIA AND ARE ALL OF A SUDDEN CRITICAL OF EVERY MOVE LABELING THINGS IN A WAY THROUGH SOROS FUNDED RALLIES ACROSS THAT ARE BASICALLY TRYING TO DISRUPT PEACE IN AMERICA.

GARCIA: THIS MESSENGER OF THE UNITED STATES OF AMERICA

JESSER: THERE WAS A GENOCIDE IN SYRIA AND THE MEDIA DIDN'T COME ONE PERCENT CLOSE TO THE

SANDIGO: I WOULD LIKE TO ADDRESS THE ISSUE AT THE RALLY. I ORGANIZED A PROTEST AT SKY HARBOR ON SUNDAY AND I CAN ASSURE YOU THAT NOONE FUNDED THAT. THAT WAS ENTIRELY DONE THROUGH THE ETHICS OF THE AMERICAN IMMIGRATION WARRIORS ASSOCIATION.

JOSE: WE JUST HAVE ONE MINUTE LEFT. WE TALK ABOUT FEAR. BUT PRESIDENT TRUMP IS RESPONDING TO THE FEAR THAT MANY PEOPLE IN THIS COUNTRY HAVE OF TERRORISM WHAT COULD HE DO DIFFERENTLY THAT WOULD HAVE BEEN RESPONSIVE TO THAT CONCERN BUT PERHAPS MORE RESPONSIBLE?

I THINK, FOR EXAMPLE, MAKING THE EXCEPTIONS IN THE ORDERS. FOR EXAMPLE, WE OFFERED VISAS TO IRAQIS WHO HAD ASSISTED THE UNITED STATES GOVERNMENT, LITERALLY ONE OF THE REQUIREMENTS IS HAVING DONE FAITHFUL SERVICE TO THE UNITED STATES GOVERNMENT. THEN WE SAY WE ARE REVOKING THAT VISA AND WON'T ALLOW YOU IN THAT IS GOING TO HARM OUR FIGHT AGAINST ISIS. THE FACT WE MADE THESE PROMISES TO PEOPLE WHO HELPED US AND THEN TAKE IT BACK. I THINK AT THE VERY MINIMUM MAKING THE EXCEPTION.

JOSE: ON THAT NOTE, WE HAVE TO END THE INTERVIEW BECAUSE WE ARE OUT OF TIME. THANK YOU SO MUCH FOR JOINING US. THAT'S OUR SHOW FOR THIS EVENING. THANK YOU FOR WATCHING. FROM ALL OF US HERE AT HORIZONTE AND YOUR ARIZONA P B S STATION. I'M JOSE CARDENAS, HAVE A GOOD NIGHT. CLOSED CAPTION PRODUCTIONS WWW.CCPRODUCTIONS.COM 844 335 0911

"HORIZONTE" IS MADE POSSIBLE BY THE CONTRIBUTIONS OF MEMBERS OF AZ PBS, MEMBERS OF YOUR PBS STATION. THANK YOU.

In this segment:
Lisa Magana: ASU School of Transborder Studies
Dr. Zuhdi Jasser: American Islamic Forum for Democracy
Larry Levi Sandigo: Arizona chapter of the American Immigration Lawyers Association
James Garcia: Arizona Hispanic Chamber of Commerce
SPOTLIGHT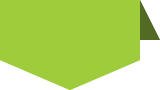 STAY in touch
with
azpbs.
org
!
Subscribe to Arizona PBS Newsletters: