Join us as three local journalists bring you up to date on the news of the week.
Transcript:
TED SIMONS: COMING UP NEXT ON ARIZONA HORIZON'S "JOURNALISTS' ROUNDTABLE" -- A CORPORATION COMMISSION SUBPOENAS APS AND ITS PARENT COMPANY, PINNACLE WEST. AND DONALD TRUMP'S PRESIDENTIAL CAMPAIGN IS SET TO MAKE A RETURN VISIT TO PHOENIX -- OR IS IT? THE "JOURNALISTS' ROUNDTABLE" IS NEXT ON "ARIZONA HORIZON."

ANNOUNCER: "ARIZONA HORIZON" IS MADE POSSIBLE BY CONTRIBUTIONS FROM THE FRIENDS OF ARIZONA PBS. MEMBERS OF YOUR PBS STATION. THANK YOU!

TED SIMONS: GOOD EVENING AND WELCOME TO ARIZONA HORIZON'S "JOURNALISTS' ROUNDTABLE." I'M TED SIMONS. JOINING US TONIGHT IS MARY JO PITZL OF THE "ARIZONA REPUBLIC." HOWARD FISCHER OF CAPITOL MEDIA SERVICES AND LUIGE DEL PUERTO OF THE "ARIZONA CAPITOL TIMES."

TED SIMONS: APS AND ITS PARENT COMPANY PINNACLE WEST WERE THE TARGETS OF SUBPOENAS ISSUED THIS WEEK BY STATE CORPORATION COMMISSION'S BOB BURNS. MARY JO THIS HAS BEEN SUGGESTED THAT IF HE REALLY WANTED GO FOR IT HE SHOULD ISSUE SUBPOENAS, HE ISSUED SUBPOENAS.

MARY JO PITZL: HE FOLLOWED THROUGH. THIS WAS AFTER THE COMMISSION REJECTED THE IDEA OF DOING THIS AS AN ENTIRE BODY. OR DOING IT -- AN INVESTIGATION INTO THIS AND HE SAID I'M GOING TO GO FOR THIS, THIS IS AN ISSUE THAT'S BEEN HANGING OVER THE COMMISSION SINCE THE 2014 ELECTIONS. LET'S GET TO THE BOTTOM OF IT AND FIND OUT IF THIS UTILITY AND OR ITS PARENT COMPANY, WHICH WE REGULATE, CONTRIBUTED MONEY TO THE REGULATORS.

TED SIMONS: AND THAT'S THE BOTTOM LINE ISSUE, ISN'T IT.

HOWARD FISCHER: THIS IS WHAT IT COMES DOWN TO. THE ISSUE FOR THE COMMISSIONERS IS YOU'VE GOT CAPTIVE RATEPAYERS. AND COULD A UTILITY BE USING MONEY FROM CAPTIVE RATEPAYERS FOR POLITICAL PURPOSES AND THAT'S WHY IN ARIZONA LAW, INDIVIDUAL COMMISSIONERS HAVE THE POWER TO SUBPOENA THE BOOKS AND RECORDS OF ANY INVESTOR ON UTILITY - THEY HAVE THE RIGHT TO DEMAND THAT PEOPLE COME AND TESTIFY UNDER OATH WHICH IS WHAT HE'S TRYING TO DO HERE. IT GETS TRICKIER WHEN YOU GO TO A PARENT COMPANY, EVEN THOUGH PINNACLE WEST ASSET -- WE KNOW THAT $22 MILLION WAS SPENT ON THE 2014 RAISE ON BEHALF OF TOM FORESE AND DOUG LITTLE. WE KNOW THERE WERE TWO GROUPS THAT SPENT IT AND THEY WON'T SAY WHERE THEIR MONEY CAME FROM AND APS ISN'T CONFIRMING OR DENYING IT.

TED SIMONS: HOW MUCH INFORMATION ARE WE LIKELY TO GET FROM THE SUBPOENAS.

LUIGE DEL PUERTO: DEPENDS ON WHETHER APS SUBMITS THE DOCUMENTS OR GIVES BOB BURNS THE INFORMATION HE WANTS AND WE MIGHT NOT SEE THOSE DOCUMENTS UNTIL AFTER A LAWSUIT BECAUSE IT'S VERY LIKELY THAT APS WILL SAY, LOOK, WE UNDERSTAND THAT YOU HAVE THE POWERS, OF A COMMISSIONER TO ISSUE THESE SUBPOENAS BUT WHEN IT COMES TO POLITICAL SPEECH, YOU CAN'T DO THAT, YOU CAN'T DEMAND A UTILITY TO GIVE YOU WHAT YOU WANT OR -- WHEN IT COMES TO ELECTION ACTIVITIES BECAUSE THAT'S A FIRST AMENDMENT RIGHT WE HAVE.

HOWARD FISCHER: EXCEPT FOR THE FACT, AT THE POINT THEY'RE IN A RATE CASE, WHICH THEY'RE NOT, WHY IS WHY IT WILL GET INTERESTING, WHEN YOU ARE IN A RATE CASE AND THEY SAYING LOOK WE WANT A 10% RATE OF RETURN, THAT'S BASED ON WHO EXPENSES. SHOULD WE BE ABLE TO ADD A 10% RATE OF RETURN TO WHAT YOU ARE COLLECTING TO HELP ELECT THE MEMBERS OF THE COMMISSION. THAT'S WHERE THE AUTHORITIES LIES. THAT IS WHERE IS GOING TO GET INTERESTING IN THE COURT.

TED SIMONS: WE TRIED TO EMPHASIZE OVER AND OVER, WE'RE TALKING ABOUT REGULATORS WHO REGULATE APS AND WHETHER OR NOT APS WAS GIVEN TO THE CAMPAIGNS OF THOSE RUNNING TO BE REGULATORS. I MEAN, THIS IS -- THIS IS -- IT'S A CLOSED CIRCLE HERE.

MARY JO PITZL: IT'S A INTERESTING CONVERGENCE OF THE FREE SPEECH ISSUES THAT COME UP WITH THE WHOLE DARK MONEY REVELATIONS OR DISCLOSURES. THE FREE SPEECH, THE RIGHT OF THE -- THE SPENT EXTENT OF THE POWER OF THE COMMISSION AND THEN CONFLICT OF INTEREST. YOU KNOW, DO WE HAVE PEOPLE -- THE REGULATED PICKING THEIR REGULATORS AND IS THAT A MATTER OF PUBLIC INTEREST TO THE EXTENT WE HAVE TO UNDERSTAND WHERE THAT MONEY COMES FROM.

LUIGE DEL PUERTO: AND THERE'S A LOT SAID ABOUT THE FIRST AMENDMENT RIGHTS OF PUBLIC UTILITIES WHEN IT COMES TO POLITICAL SPEECH AND THE FACT THEY SHOULDN'T BE FORCED TO DISCLOSE TYPES OF SPENDING FOR VARIES REASONS. HOWEVER, THE CITIZENS UNITED OPINION CITED BY PEOPLE IS CLEAR WHEN IT COMES TO IN REPORTING TRANSPARENCY, THAT OPINION REINFORCES AND AFFIRMS THE ROLE THAT DISCLOSURE, FORCING THOSE WHO SPEND ON CAMPAIGNS TO DISCLOSE THEIR SPENDING, THAT'S VERY CLEAR AND THAT'S BEEN AFFIRMED BY THAT OPINION.

TED SIMONS: YOU CAN SPEND IT, WE JUST WANT TO KNOW ABOUT IT.

HOWARD FISCHER: HERE'S WHERE IT GETS REALLY MUDDY. WE HAD A LEGISLATIVE SESSION WHERE THE LAWMAKERS MOVED IN THE OTHER DIRECTION, VOTED TO SHUT THE DOOR A LITTLE BIT ON DARK MONEY AND VOTED TO SAY, WELL, THESE SOCIAL WELFARE QUOTE/UNQUOTE ORGANIZATIONS DON'T NECESSARILY NEED TO DISCLOSE IF THE IRS LIKES THEM AND THIS 3.2 MILLION CAME FROM SOCIAL WELFARE ORGANIZATIONS AND APS WILL ARGUE, AS OF SOME OF THE COMMISSIONER, IF THE LEGISLATURE SAYS WE CAN'T DO IT, WE CAN'T. THE COMMISSION IS A CONSTITUTIONALLY CREATED BODY. NOW WE'RE INTO WHERE THE FIGHTS ARE GOING TO COME.

LUIGE DEL PUERTO: THERE'S HAS BEEN COURT OPINIONS THAT REAFFIRM THE CORPORATION COMMISSION'S INDEPENDENCE WHEN IT COMES TO RATE MAKING AUTHORITY. THE COURTS SAID, YEP, THAT'S YOUR PURVIEW AND YOU CAN DO WHAT YOU WANT AND THE LEGISLATURE - NEITHER THE LEGISLATURES NOR THE COURTS CAN COME IN AND SAY HEY, YOU'RE DOING IT WRONG.

MARY JO PITZL: INTERESTINGLY WITH THE ELECTION COMING UP ON TUESDAY, WE REALLY HAVEN'T SEEN A LOT OF -- THE ONLY INDEPENDENT EXPENDITURE MONEY THAT IS BEING BANDED AROUND IN THE CORPORATION COMMISSION RACE IS FROM A SOLAR SUPPORTIVE GROUP BACKING BOB BURNS AND I BELIEVE THEY'RE DISCLOSING THEIR DONORS EVEN IF THEY DON'T HAVE TO UNDER LAW.

HOWARD FISCHER: THEIR DONOR IS SOLAR CITY. EXACTLY.

MARY JO PITZL: BUT WE DON'T HAVE WHAT WE HAD IN 2014, NOT THUS FAR, ANONYMOUS DONORS POURING 3.2 MILLION DOLLARS IN THE CAMPAIGN.

LUIGE DEL PUERTO: WE MIGHT NOT SEE OTHER KINDS OF SPENDING-- IT'S TRUE, APS -- LET ME BACKTRACK, APS HAS NOT CATEGORY DENIED NOR CONFIRMED THEY'RE THE SOURCE OF THE SPENDING IN 2014, BUT ASSUMING THEY ARE OR WERE, IT - IT WILL BE KIND OF HARD--THIS IS SPECULATION THAT I'M HEARING FROM PEOPLE THAT AREN'T SERVING THE CORPORATION COMMISSION. IT WOULD BE HARD FOR APS TO START SPENDING NOW THAT THE U.S. ATTORNEY'S OFFICE AND THE FBI ARE INVESTIGATING THAT VERY SAME SPENDING TWO YEARS AGO.

HOWARD FISCHER: EXCEPT FOR THE FACT THAT PART OF WHAT THE FBI IS INVESTIGATING GOES BACK TO GARY PIERCE, WHO WAS ON THE COMMISSION AS CHAIRMAN AND JUSTIN PIERCE WHO WAS RUNNING FOR SECRETARY OF STATE AND WHETHER GARY DID SOMETHING TO HELP JUSTIN. WITH THE FBI, YOU VERY WELL KNOW THEY SORT OF SAY, WE'RE INVESTIGATING SOMETHING RELATED TO THE 2014 CAMPAIGN AND IT WILL TAKE, YOU KNOW, UNTIL WE SEE THE INDICTMENT, TO SEE WHAT THEY CAME UP WITH.

TED SIMONS: ALL RIGHT, SO BOB BURNS WANTS THE RECORDS BY SOMETIME IN SEPTEMBER. I FORGOT THE DATE HERE AND BY OCTOBER, COME AND TALK TO US IN PERSON. THIS IS NOT A REQUEST.

HOWARD FISCHER: THIS IS NOT A REQUEST. I'D BE WILLING TO BET YOU LUNCH, TED, SOMETIME BETWEEN NOW AND SEPTEMBER, WE'LL SEE APS OR PINNACLE WEST GO TO COURT AND SEEK A RESTRAINING ORDER TO SAY THAT THEIR POWER DOES NOT EXTEND TO CERTAIN THINGS. INTERESTING ENOUGH, BURNS' LIST OF WHAT HE WANTS, A LOT OF IT IS PUBLIC RECORD. THEIR ANNUAL, THEIR 10KS, THEIR 10QS--THINGS LIKE THAT AND IT WILL BE INTERESTING WHETHER THEY BURY HIM IN THAT PAPERWORK AND, HOWEVER, WE CONSIDERED THIS TO BE PRIVILEGED.

LUIGE DEL PUERTO: AND THE OTHER COMMISSIONERS ARE NOW SAYING THIS MAY BE A POLITICAL MOVE ON BOB BURNS' PART BECAUSE.

TED SIMONS: OH, SURE.

LUIGE DEL PUERTO: THE ELECTION IS ON TUESDAY. WHY WAIT THIS LONG --

TED SIMONS: IT'S NOT THAT THEY MAY BE SAYING THAT, THEY ARE.

LUIGE DEL PUERTO: THEY ARE SAYING THAT.

HOWARD FISCHER: EXCEPT FOR THE FACT THAT ONE THING THAT WORKS IN BURNS' FAVOR, HE AND SUSAN BITTER SMITH GOING BACK TO PRE-JANUARY BEFORE SHE GOT FORCED OFF, HAS BEEN ASKING ABOUT APS'S ROLE LONG BEFORE THE ELECTION HAD COME UP AND IT'S HARD TO SAY THAT, YES, THE TIMING - YES THE WEEK BEFORE THE ELECTION-- HE ASKED FOR SOMETHING, BUT HE'S BEEN ASKING FOR THIS ALL ALONG.

TED SIMONS: IT'S HARD TO SAY THAT, BUT THEY'VE ALL SAID IT. THEY ALL SAID IT AROUND THIS TABLE DURING THE CORPORATION COMMISSION AND THEY SAID IT REPEATEDLY. THE CHAIR OF THE CORPORATION-- REAL QUICKLY-- DOUG LITTLE, HE'S TALKING ABOUT UPPING THE RENEWABLE ENERGY STANDARDS. WE GOT IT ABOUT 15% OF RENEWABLE ENERGY ELECTRICITY HAS TO BE BY RENEWABLES BY 2025. HE WANTS 30% BUT WITH A CATCH.

MARY JO PITZL: THE CATCH IS THAT IT WOULD NOT - IT WOULD BASICALLY OPEN IT UP ONLY TO UTILITIES IF I'M UNDERSTANDING THAT RIGHT. THEY WOULD BE THE WON ONES THAT WOULD HAVE TO PROVIDE THAT AND MAKE IT DIFFICULT FOR THE ROOF TOP SOLAR INDUSTRY TO CONTRIBUTE TOWARD THAT GOAL.

HOWARD FISCHER: THE AUTHOR OF A LOT OF THIS WAS KRIS MAYES WHEN SHE WAS IN THE COMMISSION, KRIS IS A BELIEVER OF WHAT IS CALLED A DISTRIBUTED GENERATION, IN OTHER WORDS, RATHER THAN HAVING SEVERAL BIG POWER PLANTS EVERY HOME BECOMES A MINI-POWER PLANT FEEDING INTO THE SYSTEM. WHETHER IT'S WIND OR SOLAR OR GEO-SOLAR OR SOMETHING ELSE, AND THE IDEA IS YOU DON'T NEED TO BUILD NEW POWER PLANTS WHICH MEANS YOU DON'T HAVE TO PAY THE UTILITIES AT 10% RATE OF RETURN, AND IT'S FASCINATING TO WATCH TO PEOPLE SAYING, LOOK WE'RE BUILDING IN MORE RENEWABLES BUT NOT SO MUCH THE SOLAR FOLKS.

LUIGE DEL PUERTO: THE ISSUE HERE IS INCENTIVES BECAUSE THAT'S THE--THAT'S THE ONE--THAT'S THE POSITIVE THIS HAS MADE BY THE CORPORATION COMMISSIONS THAT ALLOWED THE SOLAR INDUSTRY TO FLOURISH IN OUR STATE AND DOUG LITTLE IS SAYING WE DON'T NEED THAT ANYMORE. THE INDUSTRY ISN'T IN ITS INFANCY ANYMORE. IT'S INSTALLING HUNDREDS OF THOUSAND OF SOLAR PANELS OVER THE YEARS ACROSS THE UNITED STATES AND ALSO HERE IN ARIZONA, AND THE SATURATION RATE IS PRETTY GOOD AND HE'S SAYING WE DON'T NEED THOSE INCENTIVES ANYMORE SO THERE'S NO REQUIREMENT FOR A --

HOWARD FISCHER: I MEAN, LOOK, APS, YOU INSTALL A SOLAR THERMOSTAT, WE'LL GIVE YOU -- SORRY, A PROGRAMMABLE THERMOSTAT, WE'LL GIVE YOU -- AND PUT IN INSTALLATION, AND THE UTILITIES GET MONEY FOR REBATE PROGRAMS AND THINGS LIKE THAT. IT'S NOT A QUESTION OF INCENTIVES YES OR NO BUT WHO GETS THE INCENTIVES.

TED SIMONS: JUST SO WE ARE CLEAR HERE AGAIN IT SOUND LIKE THIS IS A PRETTY GREEN IDEA-- INCREASE THE STANDARD, HOWEVER, IF YOU GET RID OF THE CARVE-OUT, THE INCENTIVE, THAT HELPS APS.

LUIGE DEL PUERTO: BECAUSE IF APS IS NOT REQUIRED TO PROVIDE INCENTIVES, PROVIDE ALL OF THESE THINGS THAT MAKE THE SOLAR INDUSTRY FLOURISH AS MUCH AS IT DID UP TO THIS POINT.

TED SIMONS: RIGHT.

LUIGE DEL PUERTO: IT DOESN'T HAVE TO -- NOW WHAT IT CAN DO IS BASICALLY CONTRACT WITH A BIG COMPANY THAT BUILDS A LARGE SOLAR FARM OR A BIG SOLAR FARM ITSELF.

HOWARD FISCHER: IT COMES DOWN TO NOT THAT THEY HAVE TO OFFER THE INCENTIVES, THEY DON'T HAVE TO BUY BACK THE POWER. IF INSTALL A SOLAR UNIT ON MY ROOF RIGHT NOW, APS HAS TO BUY BACK THE POWER. WE'RE DEBATING THE WHOLESALE AND RETAIL RATE - ALL THE REST OF THIS STUFF. YOU GET RID OF THAT AND ALL OF A SUDDEN YOU HAVE A BUNCH OF PEOPLE WHO THINK THEY'RE GOING TO MAKE MONEY SELLING POWER TO THE UTILITIES.

TED SIMONS: MARY JO, HOW MUCH PEOPLE THOUGH DONALD TRUMP WAS GOING TO BE HERE NEXT WEEK TO SPEAK DOWNTOWN WEDNESDAY, A PARTY UNITY SPEECH, NOT IMMIGRATION. EVERYONE IS ALL SET TO GO FOR THIS THING AND THEN LATE THIS AFTERNOON, WHAT HAPPENED?

MARY JO PITZL: HOLD THE PLUG. WE'LL NOT BE SEEING TRUMP IN ARIZONA, AT LEAST NOT NEXT WEEK, HE WON'T BE TALKING ABOUT IMMIGRATION, HE WON'T BE TALKING ABOUT PARTY UNITY. IT SEEMS --

TED SIMONS: HOLD ON THERE. A LITTLE BIRDIE IN MY EAR JUST SAID HE WILL BE HERE IN PHOENIX -- I KNEW THIS WAS ODD. HE IS GOING TO BE HERE IN PHOENIX ON WEDNESDAY. ACCORDING TO HIS TWITTER ACCOUNT. HE'S CHANGING TO A LARGER VENUE, THAT'S THE LATEST.

MARY JO: THIS STORY HAS CHANGED --

TED SIMONS: WHAT'S GOING ON HERE?

MARY JO PITZL: THIS STORY HAS CHANGED SO MANY TIMES. WHEN IS HE COMING, WHERE IS HE GOING TO BE, WHAT'S THE TOPIC, OH, NO, NOW IT'S OFF, NOW YOU'RE SAYING IT'S BACK ON. BY THE TIME THE VIEWERS ARE SEEING THIS AT 10:00 P.M., HE MIGHT BE IN UTAH NEXT WEEK FOR ALL WE KNOW.

HOWARD FISCHER: THIS IS A CAMPAIGN WHERE -- I MEAN, LOOK AT HIS POSITION ON IMMIGRATION. WHAT TIME IS IT, HERE'S HOW I FEEL, IT'S THE SAME SORT OF THING IN TERMS OF HIS SCHEDULING, THIS IS NOT A VERY DISCIPLINED COMMITTEE. YOU COME DOWN TO THE QUESTION, I BET THERE'S PEOPLE ON HIS STAFF ARGUING, DO WE COME UP TO ARIZONA-- WE ARE UP BY FIVE POINTS IN ARIZONA.

TED SIMONS: RIGHT.

HOWARD FISCHER: DO WE SPEND THE TIME AND RESOURCES HERE OR GO TO A STATE THAT HAS MORE THAN 11 ELECTORAL VOTES.

TED SIMONS: THAT IS THE QUESTION HERE, HE WAS COMING HERE FOR A 500-PERSON ONLY POLICY SPEECH. THAT'S CANCELED AS OF LATE TODAY. LATER, WE GET A TWEET, OH, NO, HE'LL BE HERE BUT IT'S GOING TO BE A BIGGER VENUE, SOUNDS LIKE THIS HAS COME FROM A SPEECH TO A RALLY.

MARY JO PITZL: IT DOESN'T MAKE SENSE YOU WOULD COMES TO ARIZONA TO MAKE A PARTY UNITY SPEECH. ARE YOU GOING TO GET JOHN MCCAIN AND JEFF FLAKE ON THE STAGE DOING THE BIG BRO HUG? I DON'T THINK YOU ARE GOING TO SEE THAT. IT DOES MAKES A CERTAIN LEVEL OF SENSE OT COME HERE AND TALK ABOUT IMMIGRATION. OUR BORDER WOULD BE PART OF THE PLACE WHERE THE BIG BEAUTIFUL WALL WOULD GO UP IF THAT'S PART OF HIS PLAN AND WHAT I'VE HEARD IS THAT -- AND NOT DIRECTLY, SO CONSIDER THE SOURCING ON THAT. IS THAT THERE'S SOME DISPUTE ABOUT WHAT FORM THIS IMMIGRATION PLAN IS GOING TO TAKE. HOW HE SAID IT, SORT OF --

LUIGE DEL PUERTO: RIGHT, RIGHT NOW WHAT WE KNOW IS WE DON'T KNOW. AND MAYBE EVEN TRUMP'S STAFFERS DON'T REALLY KNOW BECAUSE WE HAVE DONALD TRUMP SAYING ONE THING AND HIS STAFFERS EXPLAINING WHAT HE'S SAYING, HIS NEW CAMPAIGN MANAGER SAID A COUPLE OF DAYS AGO, HIS PLAN TO DEPORT OR HAVE A DEPORTATION FORCE WHERE THEY -- 11 MILLION OR SO UNDOCUMENTED IMMIGRANTS IS TO BE DETERMINED. WHAT DOES THAT MEAN, IT'S TO BE DETERMINED? OF COURSE, SHE'S SAYING THAT AFTER TRUMP HAS SAID REPEATEDLY, WE'RE GOING TO BUILD THAT WALL AND DEPORT THEM ALL.

TED SIMONS: BACK TO THE POLL, THE CNN POLL THAT CAME OUT THIS WEEK, REGISTERED VOTER,- REGISTERED VOTED HOWARD-- TRUMP 43% AND CLINTON 38%. THE IDEA MIGHT HAVE BEEN, WHY WE ARE GOING TO GO OUT THERE FOR? WE GOT A 5.0 LEAD, EVERYONE THOUGH IT WAS A TOSS-UP. WE'RE DOING WELL. INDEPENDENCE, 41 TO 27, TRUMP. IMMIGRATION, TRUMP, MORE TRUSTED BY REGISTERED VOTERS OIN ARIZONA BY SIX POINTS IN ARIZONA, HEALTHCARE, MORE TRUSTED BY THREE POINTS AND IN TERMS OF HONESTY, TRUMP 49% MORE HONEST AND CLINTON 33%.

HOWARD FISCHER: THAT'S THE KEY TO ALL OF THIS BECAUSE AS WE SEE MORE CLINTON EMAILS LEAKING OUT AND MORE STUFF WITH THE CLINTON FOUNDATION AND THE LINKS BETWEEN , OH YOU GAVE THE CLINTON FOUNDATION, HEY! WE'VE GOT SOME TIME OVER AT THE STATE DEPARTMENT. THAT'S WHERE HILLARY KEEPS FALTERING AND TRUMP IS GOING TO CONTINUE TO HAMMER ON THAT - AD CONTINUE TO SAY, LOOK EVEN ON ISSUES OF RACISM, HE CALLED HILLARY A RACIST.

TED SIMONS: RIGHT.

HOWARD FISCHER: WHICH IS INTERESTING COMING FROM A GUY WHO TALKS ABOUT THE MEXICANS COMING HERE AS RAPIST, BUT HIS POINT THAT THE DEMOCRATS ALWAYS PROMISE A LOT TO THE COMMUNITY AND DON'T DELIVER, SO WHY NOT GIVE THE REPUBLICANS A TRY.

TED SIMONS: ARE YOU ARE SURPRISED BY THESE NUMBERS, LUIGE?

LUIGE DEL PUERTO: NO I'M NOT SURPRISED ON THOSE NUMBERS. WE EXPECTED A LOT THAT DONALD TRUMP IS GOING TO WIN IN ARIZONA. REALLY, IT'S NEVER BEEN IN DOUBT, WE'VE HAD THIS CONVERSATION BEFORE ABOUT HOW THIS STATE IS SO RED. IT'S VERY TOUGH FOR A STATEWIDE DEMOCRAT TO WIN HERE. ALSO, YOU MENTIONED HE WAS GOING TO COME HERE AND GIVE A BIG IMMIGRATION SPEECH AND NOW CHANGING IT TO MAYBE A UNIT PARTY -- UNITY PARTY SPEECH. THAT'S INTERESTING BECAUSE IN THAT SCENE AND POLLS, SHOWS THAT HILLARY CLINTON IS GETTING SUPPORT, 95% OF THE DEMOCRATS, SO 95% WITHIN HER PARTY SUPPORT HER BUT TRUMP ONLY 85% AND THAT'S A MICROCOSM OF WHAT IS GOING ON NATIONALLY. TRUMP IS STILL STRUGGLING TO UNIFY HIS PARTY.

HOWARD FISCHER: THAT COMES DOWN TO THE FACT THERE'S MORE REPUBLICANS IN THE STATE AND THE POINT ABOUT INDEPENDENTS SLIGHTLY BELOW REPUBLICANS, BUT STILL A THIRD OF THE ELECTORATE IS INDEPENDENT TO THE EXTENT THESE ARE NEW VOTERS. ONE U ONE THING THAT TRUMP HAS DONE IS BROUGHT A LOT OF PEOPLE INTO THE SYSTEM WHO WEREN'T THERE BEFORE. THE SAME WAY THAT BERNIE SANDERS DID. THE QUESTION IS DO THESE PEOPLE STAY? HANG AROUND TO NOVEMBER , DO THEY LIKE WHAT THEY HERE.

TED SIMONS: 25 POINT LEAD FOR CLINTON OVER TRUMP WHEN IT COMES TO HISPANIC, NO SURPRISE THERE. THAT COULD WIDEN. WHAT DO WE MAKE OF THAT?

MARY JO PITZL: WELL, I THINK IT STEMS FROM THE LATINOS' VOTE HAS GENERALLY GONE TOWARD THE DEMOCRATS AND DESPITE THE WHOLE AUTOPSY FROM THE REPUBLICAN PARTY IN THE WAKE OF THE 2012 ELECTION --

TED SIMONS: YES.

MARY JO PITZL: -- IT HASN'T TAKEN -- THEIR OUTREACH TO LATINOS HAS BEEN PUSHED BACK BECAUSE OF THE NOMINEE THEY PICKED THIS TIME. YOU KNOW, ALL OF THAT -- TO ME, I DON'T KNOW THAT INDICATES A GROWING ELECTORATE, WE KEEP HEARING THAT BUT SOLIDIFIES WHAT HAS BEEN THE STATUS QUO.

HOWARD FISCHER: THAT IS THE POINT, WE'VE BEEN HEARING FROM THE 1980, THE LATINO COMMUNITY SAYING WE'VE REGISTERED A BUNCH OF PEOPLE AND THIS IS THE YEAR WE VOTE. AND WE KEEP ANALYZING THE VOTE EVERY TWO YEARS--EVERY FOUR YEARS FOR NATIONAL ELECTIONS. YET OF THE TURNOUT AMONG HISPANICS IS LOWER THAN THE GENERAL POPULATION AND UNTIL THEY CAN TURN THAT AROUND, IT'S NICE IT SAY THEY MAKE UP A THIRD OF THE STATE, BUT IF THEY'RE NOT VOTING, IT'S NOT IMPORTANT.

LUIGE DEL PUERTO: BUT CLEARLY THEY ARE WORKING IT, WE HAVE GROUPS BASED LOCALLY AND NATIONAL GROUPS COMING TO ARIZONA, SAYING WE'RE SPENDING MONEY TO TURN OUT THE HISPANIC VOTE AND ARE WE GOING TO SEE IT THIS YEAR? MY PERSONAL TAKE, PROBABLY NOT THIS YEAR, BUT IF THEY KEEP DOING IT AT THE RATE THEY'RE DOING IT, MAYBE THAT POINT IS SOONER THAN LATER, IT'S GOING TO HAPPEN.

TED SIMONS: THE SAME POLL, THE SAME CNN POLL, JOHN MCCAIN BIG OVER KELLI WARD, 55 PERCENT TO 29 PERCENT. NOT A REAL SURPRISE THERE?

MARY JO PITZL: NO, NOT A REAL SURPRISED. WE BEEN WATCHING THE AIRWAVES, MCCAIN HAS BEEN RUNNING ADS AGAINST ANN KIRKPATRICK, WHO HE PRESUMES HE'LL BE FACING HER IN THE GENERAL ELECTION AND THE FIRE POWER AGAINST KELLI WARD, IT COMES FROM A PAC THAT SUPPORTS MCCAIN.

HOWARD FISCHER: THAT IS REALLY IT, THAT FACT IS KELLI GOT OUTSIDE MONEY WHO IN IE IS RUNNING STUFF ON HER BEHALF. SHE'S BEING OUT-SPENT AND NOT A HOUSEHOLD NAME. MOST OF HER CAMPAIGN IS OCCURRING ON THE TWEETER SPHERE.

TED SIMONS: WITH IN A IN MIND, SAME POLL, JOHN MCCAIN HEALTHY LEAD OVER ANN KIRKPATRICK. SURPRISED BY THAT?

LUIGE DEL PUERTO: I ALWAYS GO BACK TO THE POINT. I SAID ON NUMEROUS OCCASIONS, THIS IS A VERY RED STATE. THE DEMOCRATS HAVE NOT WOULDN'T A STATEWIDE RACE -- WHAT? -- SINCE 2008? AND -- OR SINCE JANET NAPOLITANO HAS WON A RACE FOR GOVERNOR. IT'S HARD FOR A DEMOCRAT TO WIN IN THIS RACE. HOWEVER, THIS YEAR IT'S SO DIFFICULT TO PREDICT WHAT IS GOING TO HAPPEN.

TED SIMONS: WE CAN'T PREDICT IF DONALD TRUMP WILL BE IN TOWN NEXT WEEK.

HOWARD FISCHER: IT COMES DOWN TO THE FACT IF WE GET TO NOVEMBER AND A LOT OF REPUBLICANS ARE LISTENING TO TRUMP, OH, MY GOD, WHAT HAVE WE DONE? DO THEY STAY HOME? HOW DOES THAT AFFECT DOWN-RACES AND EVERYTHING ELSE. THAT'S REALLY THE KEY.

TED SIMONS: WE'RE RUNNING OUT OF TIME HERE. CAN YOU QUICKLY, WITHIN A MINUTE, TELL ME WHO IS SONNY BORELLI AND WHY DOES HE SAY THE THINGS HE DOES?

HOWARD FISCHER: SONNY BORELLI IS A STATE LAW MAKER FROM HAVASU CITY AND HE IS A FORMER MARINE, WHICH MAY EXPLAIN SOME OF THE VERBIAGE. HE WAS ON THE PHONE WITH SOMEONE ELSE DISCUSSING THE CANDIDACY OF RON GOULD WHO USED TO BE IN THE STATE SENATE AND RUNNING FOR HIS OLD SEAT WHICH SONNY WANTS AND OF COURSE LIKE IN A 3 HOURS CONVERSATIONS IN THE MIDDLE OF THIS, SONNY GETS INTO A EXPLICATIVE RANT WHICH ON -- A RANT WHICH WE CAN'T SAY ON PUBLIC TELEVISION. AND BASICLY SUGGESTING THAT SOME VOTERS ARE STUPID, WHICH IS A NICE WAY OF PUTTING IT AND TALKING ABOUT THE OTHER CANDIDATE IN -- LESS THAN FLATTERING TERMS.

LUIGE DEL PUERTO: COLORFUL TERMS.

HOWARD FISCHER: SO IT CAME OUT, THE "ARIZONA CAPITOL TIMES" GOT AHOLD OF THE TAPE, IF WHO WANT TO HEAR IT GO TO THE CAPITOL TIMES WEBSITE. NOW BORELLI SAYING THAT WASN'T SUPPOSED TO BE PUBLIC. HECK, OF COURSE, YOU'RE TALKING ON THE PHONE WITH SOMEONE WHO IS NOT YOUR MOTHER. COUNT ON SOMEBODY ELSE GETTING A HOLD ON IT.

TED SIMONS: CHECK OUT THE CAP TIMES IF YOU WANT THE DETAILS.

TED SIMONS: MONDAY ON ARIZONA HORIZON -- RENOWNED PHYSICIST LAWRENCE KRAUSS IS BACK WITH A UNIQUE PERSPECTIVE ON THE LATEST SCIENCE NEWS AND WE WILL HEAR ABOUT AN INVESTIGATION INTO NATIVE VOTING RIGHTS. THAT'S MONDAY ON ARIZONA HORIZON. THAT'S IT FOR NOW. I'M TED SIMONS. THANK YOU DO MUCH FOR JOINING US. YOU HAVE A GREAT WEEKEND! CLOSED CAPTION PRODUCTIONS WWW.CCPRODUCTIONS.COM 844-335-0911
In this segment:
Mary Jo Pitzl
Luige del Puerto
Howard Fischer
SPOTLIGHT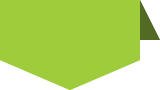 STAY in touch
with
azpbs.
org
!
Subscribe to Arizona PBS Newsletters: