President Trump has said he wants to renegotiate NAFTA and told the leaders of Canada and Mexico he still reserves the right to pull out of the trade agreement if it can't be reworked to his liking. We'll hear from stakeholders and experts on how changes in NAFTA or its elimination would impact Arizona.
Transcript:
COMING UP NEXT ON THIS SPECIAL CO-PRODUCTION OF ARIZONA HORIZON AND HORIZONTE: WE'LL TAKE AN IN-DEPTH LOOK AT NAFTA. WE WILL SEE HOW NAFTA EFFECTS ARIZONA BUSINESSES AND CONSUMERS. AND WE'LL TALK ABOUT WHAT A RENEGOTIATED NAFTA MIGHT LOOK LIKE. THAT'S NEXT ON THIS SPECIAL EDITION OF ARIZONA HORIZON AND HORIZONTE.

TED SIMONS: WELCOME TO THIS SPECIAL CO-PRODUCTION OF ARIZONA HORIZON AND HORIZONTE. I'M TED SIMONS.

JOSE CARDENAS: AND I'M JOSE CARDENAS. THE NORTH AMERICAN FREE TRADE AGREEMENT OR NAFTA WAS SIGNED IN 1994. IT'S STATED GOAL IS TO ESTABLISH THE FREEST TRADE POSSIBLE BETWEEN THE UNITED STATES, MEXICO AND CANADA. RECENTLY THE TRADE DEAL HAS COME UNDER FIRE FROM PRESIDENT TRUMP, WHO CALLED IT THE WORST TRADE DEAL EVER.

TED SIMONES: ARIZONA FARES BETTER UNDER NAFTA THAN MANY STATES DUE TO OUR PROXIMITY TO MEXICO. IN FACT, ABOUT TWO THIRDS OF THE PRODUCE WE EAT CROSSES ARIZONA'S SOUTHERN BORDER THROUGH NOGALES. WE TALKED TO "WHOLESUMHARVEST." A FAMILY-OWNED BI-NATIONAL COMPANY WITH OPERATIONS ON BOTH SIDES OF THE BORDER. THEY SAY ANY CHANGES TO TRADE WILL IMPACT CONSUMERS.

HANNAH LA LUZERNE: WE CANNOT PRODUCE THE SAME CROPS YEAR-ROUND IN THE UNITED STATES. IN THE SUMMERTIME, THE U.S. AND CANADA ARE ABLE TO PRODUCE LOT OF OUR OWN FOOD, WE HAVE THE CLIMATE FOR IT; BUT COME WINTER YOU ARE NOT GROWING ROMA TOMATOES IN WISCONSIN. IT IS JUST A FACT OF CLIMATE.

FRANCISCO LANDELL: WHY THEY PLANT CORN IN IOWA? BECAUSE IT GROWS REALLY WELL. SO WHY WOULD I PUT CUCUMBERS IN IOWA? THEY WON'T WORK OVER THERE.

HANNAH LA LUZERNE: THEY ARE NOT GOING TO BE EATING THE SAME THINGS IF TRADE WITH MEXICO IS RESTRICTED. IT IS JUST A BASIC FACT.

JUAN PABLO GRIJALVA: IF THEY START RAISING THOSE PRICES, WE WILL SELL LESS. WE DON'T SELL THAT MUCH WITHOUT LESS WORK. WE DON'T NEED THAT MUCH PEOPLE. WE NEED TO CUT JOBS, TOO.

FRANCISCO LANDELL: IT WOULD BE REALLY HEARTBREAKING TO HAVE TO LAY OFF SOME PEOPLE OR STOP GROWING OUR BUSINESS BECAUSE OF SOMETHING THAT IS COMPLETELY OUT OF OUR HANDS.

JUAN PABLO GRIJALVA: WE DON'T NEED THAT MANY PEOPLE BECAUSE WE ARE NOT GOING TO HAVE THAT MUCH MORE WORK. THEY ARE WORRIED ABOUT THAT.

HANNAH LA LUZERNE: PRODUCE AND I THINK FOOD IN GENERAL IN NORTH AMERICA DEPENDS ON A CYCLE. THIS IS WHERE I THINK THE MOST DAMAGE STANDS TO BE DONE WITH THIS. SO THERE IS THIS COMPLEMENTARY CYCLE. WHEN WE ARE NOT PRODUCING TO TOMATOES IN WISCONSIN WE ARE DOING IT IN MEXICO AND THAT ALLOWS US TO PROVIDE FRESH TOMATOES YEAR-ROUND IN THE U.S.

FRANCISCO LANDELL: LET ME DO WHAT WE DO BEST AND I WILL LET YOU GUYS DO WHAT YOU DO BEST. IF WE ARE THE GUYS DOING THE BEST TOMATOES, WE CAN GIVE YOU THE TOMATOES AND YOU CAN GIVE US THE POTATOES.

JOSE CARDENAS: AS WE'VE JUST SEEN SOME ARIZONA COMPANIES HAVE DONE WELL UNDER NAFTA, BUT SOME RURAL BUSINESSES ARE NOT SEEING THE SAME BENEFITS. HERE TO HELP US SORT THROUGH THE TRADE DEAL IS LORENZO SIERRA, POLICY CHAIR FOR THE ARIZONA HISPANIC CHAMBER OF COMMERCE, GARRICK TAYLOR, SENIOR VICE PRESIDENT OF GOVERNMENT RELATIONS AND COMMUNICATIONS FOR ARIZONA CHAMBER OF COMMERCE, AND ARIZONA REPRESENTATIVE MARK FINCHEM. GENTLEMEN THANK YOU FOR JOINING US. GARRICK, GIVE US A QUICK OVERVIEW OF NAFTA.

GARRICK TAYLOR: IT IS A THREE-NATION TRADE BLOCK BETWEEN CANADA MEXICO AND THE UNITED STATES. IT HAS BEEN AROUND FOR 25 YEARS. IT WAS BROUGHT IN LINE UNDER THE CLINTON ADMINISTRATION BUT NEGOTIATED WITH THE GEORGE H. W. BUSH ADMINISTRATION BEFORE THAT. THE U.S. AND CANADA TRADED IN A MANNER THAT WAS MOSTLY TARIFF SPREE. WITH THE EXPANSION TO NAFTA IT BROUGHT MEXICO INTO THE FOLD. THE IDEA WAS HAVING A FREE TRADE AGREEMENT THAT WERE USUALLY ATTACHED TO PRODUCTS GOING BACK AND FORTH.

TED SIMONS: THE IMPACT OF NAFTA ON THE ARIZONA COMMUNITY, LORENZO, WHAT ARE YOU SEEING?

LORENZO SIERRA: WHEN YOU LOOK AT THE RUST BELTS, SOME OF THE STAFFS I HAVE SEEN SHOW WE HAVE A NET SURPLUS TRADE WITH MEXICO. OVER AT THE HISPANIC CHAMBER OF COMMERCE, SEEING THAT TREND, WE HAVE BEEN DOING RESEARCH ON THIS AND PUTTING TOGETHER BEST PRACTICES TO HELP OUR MEMBERS LEARN MORE ABOUT EXPORTING SO THEY CAN GROW THEIR BUSINESS BY DOING BUSINESS WITH FOLKS IN MEXICO.

JOSE CARDENAS: DO YOU THINK NAFTA NEEDS TO BE TERMINATED OR REVISED? WHAT WOULD YOU DO.

REP. MARK FINCHEM: I THINK ANY TIME YOU HAVE AN AGREEMENT THAT IS 20-25 YEARS OLD, THINGS HAVE CHANGED. WHEN NAFTA FIRST CAME ON, WE DIDN'T HAVE THE PROLIFIC INTERNET RESOURCES THAT WE HAVE, WE DIDN'T HAVE SOME OF THE OTHER THINGS WE HAVE GOING ON IN THE MARKETPLACE. I THINK IT IS TIME TO REVISIT IT AND SEE IF IT NEEDS UPDATING. WHILE I WAS DOING RESEARCH FOR THIS APPEARANCE, I LEARNED MORE COMPLAINTS WITH CANADA THAN THERE ARE WITH MEXICO UNDER NAFTA. I THINK WHAT IS REALLY IMPORTANT IS TO DRILL DOWN IN TO THOSE COMPLAINTS AND FIND OUT WHAT IS DRIVING THE COMPLAINT ITSELF. WE MIGHT FIND THAT THERE ARE ONE OR TWO THINGS THAT ARE CAUSING THE RUB, AND IF THAT IS SOMETHING THAT CAN BE RENEGOTIATED, I THINK IT IS TIME TO OPEN THOSE UPS. THE WHOLE IDEA IS TO ENCOURAGE TRADE. NOT TO GET TO PEOPLE CLOSING DOWN AND WITHDRAWING FROM THE MARKET.

TED SIMONS: WHAT ARE SOME OF THE PROBLEMS? TO TRY TO FIND PEOPLE AGAINST NAFTA IS DIFFICULT ESPECIALLY IN THIS PART OF THE WORLD. THERE ARE FOLKS THAT HAVE PROBLEMS, WHAT ARE THOSE PROBLEMS?

GARRICK TAYLOR: WE WOULD APPROACH NAFTA WITH THE AMENDMENT MEND IT, DON'T END IT. WE THINK IT HAS BEEN LARGELY POSITIVE. WE DON'T SEE THEM. AS LORENZO MENTIONED THERE WAS SOME TURN IN THE ECONOMY IN THE EARLY DAYS OF THE AGREEMENT. A LOT OF CHANGES IN THE ECONOMY WE CAN DESCRIBE MOSTLY TO AUTOMATION, NOT BECAUSE OF TRADE. THIS IDEA WE OUGHT TO EXIT THE AGREEMENT OR DISMANTLE IT, WE WOULD PUSH BACK AGAINST THAT. WE WOULD SAY MODERNIZE IT BUT DON'T LEAVE IT.

JOSE CARDENAS: EVEN THE MEXICANS AGREE THAT NAFTA NEEDS TO BE LOOKED AT AGAIN. WHAT DIFFERENCE DOES IT MAKE IF WE START FROM SCRATCH, AS PRESIDENT TRUMP FIRST PROPOSED, OR IF WE GO THROUGH THIS LONG SERIES OF RENEGOTIATION?

LORENZO SIERRA: I THINK PART OF THE PROBLEM IS WHEN TRUMP IS TALKING ABOUT NAFTA, WE REALLY DON'T KNOW WHRE HE IS COMING FROM, OR WHAT IS GOING TO HAPPEN WITH THAT. ONE DAY HE IS TALKING ABOUT VALUE ADDED TAX, THE NEXT DAY HE IS TALKING ABOUT... ONCE WE FIGURE OUT WHAT WE WANTS TO DO WITH THAT THAT WILL HELP. WHEN HE GOT THE AGREEMENT ORIGINALLY, MEXICAN TRUCKS WERE ALLOWED TO COME INTO THE UNITED STATES BUT SINCE THEN CONGRESS HAS SINCE FORBIDDEN THE TRUCKS. I THINK MEXICO WOULD LIKE TO HAVE THEIR ABILITY TO BRING TRUCKS INTO THE UNITED STATES TO BRING PRODUCT INTO THE STATES. I THINK THOSE ARE SOME OF THE CHANGES WE ARE LOOKING AT. IN TERMS OF WHETHER WE SHOULD JUST SCRAP IT, I AM WITH GARRICK. LET'S AMMEND, NOT GET RID OF IT ALL TOGETHER.

TED SIMONS: WE SHOULD NOTE THAT ARIZONA LAWMAKERS ARE HOPING TO CONVINCE PRESIDENT TRUMP NOT TO MEDDLE TOO MUCH WITH NAFTA. OUR SENIOR SENATOR JOHN MCCAIN RELEASED A STATEMENT THAT SAYS IN PART, "I AM DEEPLY CONCERNED BY PRESIDENT TRUMP'S STATEMENTS TODAY REAFFIRMING HIS COMMITMENT TO RENEGOTIATE THE NAFTA. WHILE RENEGOTIATIONS COULD HELP TO STRENGTHEN AND MODERNIZE NAFTA…ANY EFFORT TO RESTRICT OR IMPOSE NEW BARRIERS ON THE ABILITY TO IMPOSE WITH MEXICO AND CANADA COULD JEOPARDIZE THE FUTURE OF THIS TRADE AGREEMENT AND HAVE SERIOUS CONSEQUENCES FOR ARIZONA AND THE COUNTRY." REPRESENTATIVE, CONSEQUENCES IN YOUR DISTRICT, SOUTHERN PARTS OF THE VALLEY TO NORTHERN TUCSON?

REP. MARK FINCHEM: NO, A LITTLE FURTHER SOUTH. NORTHWEST TUCSON, AGRICULTURAL COMMUNITIES, ARIZONA CITY WHICH IS HOSTING FEEDLOTS, DAIRY FARMS AND EGG FARMS ALL THE WAY TO MARICOPA CITY. WE HAVE A CLOSE TRADE RELATIONSHIP WITH FOLKS IN MEXICO. TUCSON IS THE CENTER. ARIZONA MIXERS THEY WILL BRING TRUCKLOADS OF PRODUCE IN, BREAK UP THE LARGE LOADS SO THIS IS ALL THE JUST IN TIME SHIPPING TO THE GROCERY STORES. THE PEOPLE IN OTHER COUNTRIES MARVEL AT HOW QUICKLY WE GET FRESH PRODUCE ON TO THE SHELVES FROM THE TIME IT IS PICKED TO ON THE SHELVES, SOMETIMES LESS THAN 24 HOURS. SO I THINK THAT WE HAVE TO BE VERY CAUTIOUS IN ANY NEGOTIATION. I DON'T KNOW WHAT IS ON MR. TRUMP'S MIND AND I WOULD NOT WANT TO TRY TO GUESS. I THINK THE RENEGOTIATION PIECE, MEXICO HAS ISSUES, AMERICA HAS ISSUES, CANADA HAS ISSUES. LET'S LOOK AT THE CCOMMON CHALLENGES AND GO AFTER SOLVING THOSE PROBLEMS. I THINK THE IDEA OF THROWING THE BABY OUT WITH THE BATH WATER. SORRY IT IS TRITE BUT IT IS TRUE. THERE ARE PARTS OF THE AGREEMENT THAT ARE WORKING. IT IS HARD TO FIND PEOPLE THAT DON'T LIKE IT, BUT IT IS EASY TO FIND PEOPLE THAT DON'T LIKE PIECES OF IT. THAT IS THE IMPORTANT PART I THINK.

JOSE CARDENAS: IS THE SENATOR AND MANY OF THE REST OF THE COUNTRY OVERREACTING TO PRESIDENT TRUMP'S COMMENTS? ISN'T HE JUST SETTING UP THE NEGOTIATIONS AND PROBABLY PUTTING US AT AN ADVANTAGE FOR WHEN THOSE NEGOTIATIONS DO OCCUR.
GARRICK TAYLOR: PERHAPS, THIS COULD BE THIS ISSUE WITH THE PRESIDENT WE SOMETIMES HAVE WITH DO YOU TAKE HIM SERIOUSLY OR DO YOU TAKE HIM LITERALLY AND MAYBE THIS IS A CASE OF TRADE. I WOULD SAY THERE WOULD BE SOME REALLY GRAVE CONSEQUENCES IF WE WERE TO EXIT THIS AGREEMENT. LET'S KEEP IN MIND HOW INTEGRATIVE OUR SUPPLY CHAINS ARE, AND THINGS LIKE THE AUTO INDUSTRY. LUCID MOTORS ANNOUNCED EARLIER THIS YEAR THAT THEY ARE GOING TO SET UP OPPERATIONS IN PENAL COUNTY. WHY? ONE OF THE REASONS IS THAT THEY SIGHTED THE SUPPLY HOUSE IN SENORA. WE RISK UPSETTING THE APPLE CART IF WE WERE TO EXIT THIS AGREEMENT WITHOUT TRUE RENEGOTIATION.

TED SIMONS: LORENZO, BUSINESS LIKE CERTAINTY. SOME COMMENTS FROM THE PRESIDENT. NOT NECESSARILY A GOOD THING FOR CERTAINTY.

LORENZO SIERRA: EXACTLY. ONE OF THE THINGS THAT CAME UP AND I CANNOT REMEMBER EXACTLY WHEN IT WAS BUT HE WAS TALKING ABOUT GETTING OUT OF NAFTA IS IMPOSING A 30% SURCHARGE ON MEXICAN IMPORTS. NOW IF YOU THINK OF SOME OF THE THINGS THAT COME OUT OF THERE, THAT IS GOING TO DEVASTATE CONSUMERS AND NOT TO MENTION THE PRICE OF GAS AND OTHER CONSUMABLES WE HAVE.

TED SIMONS: COMING UP NEXT ON THIS SPECIAL CO PRODUCTION OF ARIZONA HORIZON AND HORIZONTE: WE'LL TAKE A LOOK AT WHAT A RENEGOTIATED NAFTA MIGHT LOOK LIKE FOR ARIZONA.

TED SIMONS: PRESIDENT TRUMP HAS OFFERED TOUGH TALK AND MIXED SIGNALS ON THE FUTURE OF NAFTA.

JOSE CARDENAS: LAST MONTH, AFTER SPEAKING WITH LEADERS FROM CANADA AND MEXICO HE DECIDED TO RENEGOTIATE RATHER THAN TERMINATE THE AGREEMENT. TRADE IMBALANCE HAS BEEN A BIG FOCUS OF PRESIDENT TRUMP'S PUSH TO RENEGOTIATE NAFTA. WE RECENTLY TALKED TO A CATTLEMAN IN ARIZONA WHO SAYS OVERALL NAFTA HAS MADE HIS BUSINESS MORE DIFFICULT.

JAY PLATT: RIGHT ON THE CREST, THE HIGH POINT POINT WHERE THE CEDAR TREE IS. I AM JAY PLATT AND I AM THE MANAGER OF PLATT CATTLE COMPANY, LLC, A FAMILY-OWNED OPERATION, MYSELF, MY WIFE AND THREE MARRIED SONS. I THINK IT HAS BECOME A TOUGHER AND TOUGHER BUSINESS. THERE ARE JUST A HOST OF DIFFERENT REGULATORY BURDENS THAT CONSUME YOUR TIME AS YOU DEAL WITH THEM THAT I THINK SHOULD BE ADDRESSED. I AM NOT AGAINST TRADE. I THINK THAT AMERICA HAS ALWAYS BEEN THE WORLD'S GREATEST TRADING NATION AND SHE ALWAYS WILL BE. BUT WHEN YOU TALK ABOUT TRADE I THINK IT HAS TO BE RECIPROCAL IN NATURE. WHICH, WHEN YOU LOOK AT OUR TRADE DEFICITS, WHETHER IT IS BEEF, UNDER NAFTA, OR MANUFACTURED GOODS, WE RUN THESE TERRIBLE DEFICITS. WE WERE INTO NAFTA FOR NEARLY 25 YEARS AND YOU DO A POST-MORTEM EXAMINATION, THE JOBS HAVE FAILED TO MATERIALIZE AND IN PARTICULAR WITH THE CATTLE BUSINESS THERE HAS BEEN A CUMULATIVE TRADE DEFICIT TO THE TUNE OF $32 BILLION. HAVE EXPORTS INCREASED? THEY CERTAINLY HAVE. BUT WHAT THE USDA AND THE MEDIA WILL NOT TELL US IS IMPORTS INCREASED AT A FASTER RATE, THAN HAVE THE EXPORTS. SO TODAY, 17% OF OUR DOMESTIC BEEF CONSUMPTION IS IMPORTED BEEF. OTHER NATIONS DO NOT HAVE THE SAME HEALTH AND REGULATORY STANDARDS WE DO. 75% OF THE BOVINE TB CASES ORIGINATED FROM MEXICO. I AM IN FAVOR TO BILATERAL TRADE AGREEMENTS AS OPPOSED TO MULTI LATERAL AGREEMENTS. I WOULD LIKE TO SEE NAFTA GO AWAY AS PART OF A LATERAL AGREEMENT. I WOULD LIKE TO SEE THOSE ISSUES DEALT WITH. THAT IS TUBERCULOSIS UNTIL MEXICO CLEANS UP ITS ACT SO TO SPEAK WITH TB IT SHOULD NOT BE ALLOWED TO EXPORT LIVE CATTLE TO THE UNITED STATES. I MENTION TO YOU THAT 17% OF YOUR DOMESTIC CONSUMPTION IS ACTUALLY IMPORTED IN THE FORM OF LIVE CATTLE AND FRESH BEEF. I THINK WE COULD MAKE THAT UP BUT WE WOULD HAVE TO CHANGE OUR POLICIES. WE HAVE HAD POLICIES, FOR EXAMPLE, THAT HAVE DRIVEN RANCHERS OFF FEDERAL LANDS IN THE WEST. I THINK WE WILL GET THESE CATTLE OUT OF HERE AND GO SOUTH WITH AN INTELLECTUAL INVIGORATING BUSINESS WHICH I ENJOY. I AM STICKING WITH IT AND I WILL NEVER RETIRE, NAFTA OR NO NAFTA.

TED SIMONS: AS YOU'VE JUST HEARD OPEN TRADE BETWEEN COUNTRIES DOES POSE CHALLENGES HERE TO TALK ABOUT SOME OF THOSE DIFFICULTIES IS ARNOLD MALTZ, ASSOCIATE PROFESSOR OF SUPPLY CHAIN MANAGEMENT AT ASU'S W.P. CAREY SCHOOL OF BUSINESS. JOSE MENDEZ PROFESSOR OF ECONOMICS ALSO AT ASU AND TOMAS ROBLES, CO-EXECUTIVE DIRECTOR OF THE ADVOCACY GROUP LIVING UNITED FOR CHANGE IN ARIZONA. GOOD TO HAVE YOU HERE. ARNOLD, WE HEAR THIS A LOT. NAFTA WORKS FOR EVERYONE ELSE BUT THE UNITED STATES. IS THAT VALID?

ARNOLD MATLZ: NOT IN MY PERSPECTIVE. I CAN SHOW YOU A NUMBER OF SITUATIONS SPECIFICALLY IN ARIZONA WHERE WE ARE VERY MUCH HELPED BY NAFTA. THE PRODUCE SITUATION AND PRODUCE COMING ACROSS THE BORDER IS BILLIONS OF DOLLARS AND THAT WOULD NOT BE SO EASY WITHOUT NAFTA. NOT ONLY THAT, THE GENERAL MOVE TO MAKE THE BORDER EASIER TO CROSS IS VERY MUCH CONNECTED TO NAFTA, AND WE ARE STILL WORKING OUR WAY THROUGH THAT.

JOSE CARDENAS: THERE ARE INDEED SUPPORTERS FOR NAFTA ONE OF THE STRONGEST BEING THE SENATOR JEFF FLAKE. HE SPOKE RECENTLY ON THE FLOOR ON WHY HE SUPPORTS NAFTA: ONE OF THE MOST SIGNIFICANT REASONS WAS ITS IMPACT ON THE U.S. ECONOMY.

SEN. JEF FLAKE: IN 2016, THERE WAS MORE THAN 92 BILLION IN FOREIGN DIRECT INVESTMENT. NAFTA INCREASED U.S. AGRICULTURAL EXPORTS TO CANADA AND MEXICO BY 350%, SUPPORTING U.S. FARMERS AND RANCHERS LIKE THOSE BACK IN ARIZONA. NAFTA RESULTED IN AN INTEGRATED SUPPLY CHANGE BETWEEN THE U.S. AND OTHER COUNTRIES. ABANDONING NAFTA WOULD DESTROY THESE SUPPLY CHAINS AND MAKE IT HARDER FOR OUR COUNTRY'S PRIVATE SECTOR TO GROW AND DO BUSINESS.

JOSE CARDENAS: PROFESSOR MENDEZ, A MUCH DIFFERENT VIEW THAN OUR RANCHER MR. PLAT. WHO IS RIGHT? IS THERE A LITTLE EXAGGERATION ON BOTH ENDS?

JOSE MENDEZ: NO, I THINK I AGREE ENTIRELY WITH THE PREVIOUS COMMENTATORS, AND ALSO WITH THE STATEMENT-

JOSE CARDENAS: EVEN THOUGH THEY BOTH SAID DIFFERENT THINGS?

JOSE MENDEZ: THEY DID SAY DIFFERENT THINGS, BUT I AM LOOKING AT IT FROM THE PERSPECTIVE OF AN ECONOMIST WHO READS ACADEMIC STUDIES ASSESSING THE COST AND BENEFITS AND OVERALL EFFECTS ON EACH ECONOMY. FROM THAT PERSPECTIVE ALL OF THE STUDIES ARE CONSISTENT. THEY ALL SHOW IT AS POSITIVE FOR ALL THREE COUNTRIES: CANADA, UNITED STATES, AND MEXICO. THAT IS NOT TO SAY THERE HAVEN'T BEEN WHAT WE CALL DISTRIBUTIONAL EFFECTS. EVERY TRADE AGREEMENT DOES CAUSES A DISLOCATION, A RESHUFFLING OF JOBS AND THERE ARE DEFINITELY CERTAIN GROUPS THAT HAVE BEEN HARMED. SO I THINK THAT IS WHAT YOU GET. IF YOU TALK TO THE INDIVIDUALS THAT HAVE BEEN HARMED AND THEY ARE ON THE NEWS THEY WILL BE SAYING YES, IT WAS A BAD THING. BUT I WANT TO POINT OUT THAT EVERY ECONOMIC CHANGE, WHETHER ITS TECHNOLOGICAL CHANGE, ALWAYS CAUSES DISLOCATION. TRY TO THINK ABOUT PROFESSIONS THAT NO LONGER EXIST, OR EXISTED 20 YEARS AGO. A CLERK AT A VIDEO STORE, MILKMAN.

TED SIMONS: SO, WOULD KILLING NAFTA BRING JOBS BACK TO THE U.S.?

TOMAS ROBLES: I DON'T BELIEVE IT IS THAT SIMPLE. WE SEE A LOT OF JOBS THAT ARE NOT REPLACED WITH THE SAME WAGES. LOWER WAGES AND LESS PROTECTIONS. IN MEXICO, THE COMPANIES DON'T HAVE TO ABIDE BY CERTAIN ENVIRONMENTAL STANDARDS. YOU SEE EROSION OF THE QUALITY OF LIFE FROM THE LOCAL AND WORKER'S PERSPECTIVE. THESE WORKERS NOW HAVE TO FIND A MEANS OF SURVIVAL IN ANOTHER WAY AND IN A LOT OF WAYS TRADE HAS BEEN THE REASON FOR WHY ECONOMIC INEQUALITY IN THE UNITED STATES AND MEXICO HAS RISEN, BECAUSE THESE JOBS NO LONGER EXIST, THESE ORIGINAL MANUFATURINGN JOBS. ONLY A THIRD OF THE COUNTRY HAS A BACHELOR DEGREE AND A LOT OF OUR PEOPLE CAN'T QUALIFY FOR THOSE, SO IT LEAVES A LOT OF WORKERS IN A HUGE BIND WITH TRADE DEALS LIKE THIS.

JOSE CARDENAS: IS THERE A WAY TO RENEGOTIATE NAFTA THAT DOESN'T CAUSE THOSE PROBLEMS?

ARNOLD MATLZ: WE CAN LOOK AT MAKING THINGS BETTER EQUALIZING TRADE AND THE ORIGINAL AGREEMENT HAD ENVIRONMENTAL SAFEGUARDS. THE QUESTION IS WHAT WERE THE ENVIRONMENTAL SAFEGUARDS AND WERE THEY ACTUALLY TAKEN CARE OF OR WHAT? AND THERE IS A LABOR PIECE TO THE ORIGINAL AGREEMENT. SO BOTH WERE CONSIDERED IN THE ORIGINAL AGREEMENT. THE QUESTION IS WHETHER THE ENFORCEMENT IS BEING DONE IN A WAY THAT IS FAIR TO EVERYBODY.

TED SIMONS: IF WE REVERTED BACK TO PRE-NAFTA WHAT DO WE REVERT BACK TO?

JOSE MENDEZ: WHAT WOULD PROBABLY HAPPEN IS TARIFFS WOULD GO BACK UP AND RESORT TO WHAT ARE CALLED SCHEDULE TWO TARIFFS, WHICH EVERY COUNTRY HAS. THAT WOULD GO FROM ZERO BACK TO THOSE LEVELS BUT THOSE LEVELS ARE LOW. IN ONE SINCE, IT MAY NOT BE AS DEVASTATING, IN TERMS OF IF THE TREATY WERE ELLIMINATED. I THINK WE ARE ALL IN AGREEMENT THAT TRADE AGREEMENTS DO CAUSE HARM TO INDIVIDUALS, CAUSE JOB LOSSES, WHAT NEEDS TO BE DONE IS THAT THERE SHOULD BE AN ENHANCEMENT. WE HAVE A GREAT ADJUSTMENT AND ASSISTANCE PROGRAM THAT PROVIDES BENEFITS TO WORKERS. WE NEED A MORE CONCERTED EFFORT TO EXPAND THAT PROGRAM AND EXPAND RETRAINING. THE FACT THAT WE ARE GOING TO LOSE JOBS, WE SHOULD NOT STOP THAT. THIS IS PART OF THE HEALTH CHURN--CHURN AND THE HEALTH ECONOMY. WE LOST 58 MILLION JOBS -- OR 55 MILLION JOBS BUT WE GAINED 58 MILLION. THAT IS A NATURAL PROCESS OF A HEALTHY ECONOMY. WE NEED TO ENCOURAGE MOBILITY IN A WAY THAT DOES NOT HARM THE WORKERS.

JOSE CARDENAS: SO TOMAS, WOULD THOSE KIND OF ENHANCEMENTS SATISFY YOUR CONCERNS?

TOMAS ROBLES: IF A MANUFACTURING JOB THAT WAYS $60,000 GOES AWAY FOR A JOB THAT PAYS $10 AN HOUR. THAT WILL NOT REPLACE OR KEEP THE ECONOMY GOING ON THE SAME PACE IT WAS BEFORE IT LOST THAT MANUFACTURING JOB. THE REASON WHY PEOPLE WERE SO MUCH AGAINST THE TRANSPACIFIC PARTNERSHIP AND PART OF IT IS THE BELIEF THAT THESE TYPES OF DEALS DO REDUCE WAGES, DO REDUCE EMPLOYMENT AND EMPLOYMENT PROTECTIONS, AND IN A LOT OF CASES, ENVIRONMENT PROTECTIONS. TRADE, WHILE IT IS GREAT FOR BUSINESS, HAS NOT SHOWN THAT IS GREAT FOR THE EMPLOYEE. WE LOST HUNDREDS OF THOUSANDS OF JOBS BOTH IN THE U.S. AND IN MEXICO. THINK IT PLAYS A ROLE WITH OUR IMMIGRATION ISSUES. A LOT OF THE FACTORS ARE ON THE ARIZONA SIDE OF THE BORDER IN MEXICO. THEY ARE TRYING TO FIND EMPLOYMENT IN THE U.S. YOU TALK ABOUT IMMIGRATION POLICY AROUND THE SAME TIME AND YOU ARE FUNNELING A LOT OF IMMIGRATION AND MIGRATION TOWARD THE ARIZONIAN DESERT.

TED SIMONS: DO YOU AGREE WITH WHAT HE IS SAYING?

ARNOLD MALTZ: WELL, I THINK FRANKLY THE JOB LOSSES ARE INEVITABLE AND THE QUESTION IS WHETHER YOU CAN ACTUALLY REPLACE THEM WITH SOMETHING SIMILAR IS AN OPEN QUESTION BECAUSE OF THE TECHNOLOGY AND THE TRAINING REQUIREMENTS. WHETHER YOU CAN GET SOMEONE FROM A HIGH SCHOOL DEGREE UP TO A BACHELOR LEVEL IS A TOUGH CALL, ESPECIALLY THAT PERSON IS IN THEIR 40s OR 50s. THAT IS A QUESTION BEYOND NAFTA. THAT IS A QUESTION THAT WE ARE ALL FACING.

JOSE CARDENAS: ALL GOOD QUESTIONS AND THANK YOU FOR JOINING US ON THIS SPECIAL COPRODUCTION OF HORIZON AND HORIZANTE.

TED SIMONS: YOU HAVE A GREAT EVENING.
In this segment:
Lorenzo Sierra, Policy Chair, Arizona Hispanic Chamber of Commerce, Garrick Taylor, Senior VP, Government Relations and Communications, Arizona Chamber of Commerce, Tomas Robles,Co-Executive Director, Living United for Change in Arizona, Arnold Maltz, Associate Professor, ASU WP Carey School of Business, Jose Mendez, ASU Professor of Economics, Rep. Mark Finchem, (R) Tucson.
SPOTLIGHT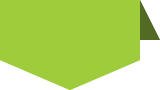 STAY in touch
with
azpbs.
org
!
Subscribe to Arizona PBS Newsletters: