A year ago, a group of local business people and Latino community leaders formed Sonoran Bank to help Hispanic businesses succeed in their ventures. Sonoran Bank specializes in commercial banking services for small- to medium-sized businesses. One year after its opening, we check on how Sonoran Bank is serving emerging and existing, for-profit and not-for-profit businesses.
Transcript:
>> Jose Cardenas:
Good evening. Welcome to "Horizonte." leaders from Arizona and Mexico meet about issues and initiatives to help strengthen the relationship between the two countries. Plus, Sonoran Bank is helping Hispanic business owners succeed. See how they are serving our community. And a program helping to strengthen the educational needs of students across the country. Those stories coming up next on "Horizonte."

>> Announcer:
Funding for "Horizonte" is provided by S.R.P.

>> Announcers:
S.R.P.'s business is water and power, but our dedication to the community doesn't stop there. S.R.P., delivering more than power.

>> Jose Cardenas:
Governor Janet Napolitano and Governor Eduardo Bours of Sonora, Mexico, met with hundreds of people in Tucson this month. They discussed various initiatives and programs, from border security to education. The goal is to enhance lifestyles of people living in the Arizona/Sonora region. Marco Lopez Jr., vice chair of the Arizona-Mexico Commission, joins me. We've had you on here before to talk about the commission, but for the benefit of some of our viewers who haven't -- who aren't familiar with it, tell us a little more about it.

>> Marco Lopez, Jr.:
The commission was funded in 1959, almost 50 years ago, to really find ways to foster cooperation between Arizona and Mexico, specifically Arizona and Sonora in our regional case. It has been a successful case. I think the model for cross-border cooperation throughout the border states with Mexico. So it's been a key advocate for issues such as border security, for environment, for public safety. So really, all the issues that affect a relationship between, in our case, Arizona and Sonora.

>> Jose Cardenas:
And these days, with the focus on immigration, the relationship generally seems to be strained, but tell us what the discussion was on issues such as immigration.

>> Marco Lopez, Jr.:
Well, on immigration, I think that the role that the state of Arizona has played, especially with our partner to the south, Sonora, has been border security. What can Arizona do with its partners to the south to really strengthen the dynamic of border security? Whether it's through the governor's initiatives of automobile theft, understanding that automobiles are stolen either in Phoenix or in Tucson, driven down to the border, and then later used to transport undocumented immigrants or drugs into Sonora. So a crackdown on the ability or on the ease of stealing those vehicles.

>> Jose Cardenas:
And the cars are used both ways.

>> Marco Lopez, Jr.:
Absolutely.

>> Jose Cardenas:
Drugs or guns I guess is a big issue right now across the border into Mexico and then coming back, bringing people who are undocumented.

>> Marco Lopez, Jr.:
That's right. It's a two-way street here for these stolen vehicles, as you mentioned. Or whether it's the fraudulent I.D. taskforce so that we can really go after the shops that manufacture identification cards that later are used by individuals to try to procure services within the state of Arizona. And in our case, we worked with Sonora, so that we have a clear understanding of what a true identification card or driver's license looks like and what features it should have, making it legitimate, so that our law enforcement on this side of the border in Arizona know how to distinguish a true Sonora driver's license from a false Sonora driver's license. Or whether it's been the initiative of having the National Guard along the border augmenting the role of the border patrol. So it's working with all these approaches that the Arizona-Mexico Commission and both governors have tackled a piece of the immigration problem. And really the other piece of that immigration issue has been the economy, understanding that Arizona and Sonora are key players in regional economy. Mexico continues to be Arizona's largest trade partner with a $15 billion impact in Arizona's economy. What can we do? Both governors met with President Calderon earlier this year.

>>Jose Cardenas:
That was in February?

>> Marco Lopez, Jr.:
That was in February. One of the discussions was what is Mexico doing to strengthen its economy to provide jobs for its people so that the tide of individuals wanting to come to America would be less? And that is one of the challenges that I believe both governors are really serious about. Seriously focusing on what opportunities are we creating for Sonorans and for Arizonans to benefit with this regional economy.

>> Jose Cardenas:
Can you give us some examples of the kinds of things you're talking about that the two governors discussed?

>> Marco Lopez, Jr.:
One of the issues that I believe benefit both law enforcement, talking still on the topic of border security, talking about the ability for our law enforcement to communicate from Arizona to Sonora, the governor signed an agreement that allows for a sharing of information real time so that a law enforcement official in Arizona can speak to his counterpart in Sonora in real time. If he has an issue with an individual that has a Sonora driver's license, they can actually check if that individual is appropriately licensed or if that vehicle is maybe stolen and has fictitious plates from Sonora. They can check that out on the street in real time and vice versa. A Sonoran police officer can do the same in Sonora and check the validity of vehicles, driver's license or criminal record immediately with law enforcement on the Arizona side.

>>Jose Cardenas:
In determining whether a car is stolen, for example?

>> Marco Lopez, Jr.:
Determining whether a car is stolen or whether that person is wanted. What we're trying to understand here is that, as the drug and as the human smuggling cartels begin to get more violent, as they look at finding ways to move from the Texas border into the Arizona border for control, that we're able to monitor and we're able to see and check and make it more difficult for these bands of criminals to freely have rein in the Arizona-Sonora border region. We're trying to prevent that. The ability for law enforcement to communicate is enhanced by that agreement that both governors signed.

>>Jose Cardenas:
Speaking of the increasing violence, there was much made in the news of some killings.

>> Marco Lopez, Jr.:
Right.

>> Jose Cardenas:
Of police officers in Sonora. Nine I think, in one location and others in other places. What discussions were had about that subject?

>> Marco Lopez, Jr.:
A very serious subject, Jose, as you know. And I think that it impacts all of us, because we've known Sonora to be a safe environment. But, as these bands try to take over other smuggling routes and, in our case, in Sonora, they do become more violent because it means more significant control and money for them. What was specifically discussed was the steps that law enforcement in Arizona can take to be prepared. In the first case, as I mentioned, is the ability to know what's happening in Mexico and the ability for them to know what we are doing. And what Governor Bours has asked of his federal government, that is, the federal government's responsibility is to really attack the crime and the increased elements of criminal activity in Mexico through intelligence, that they have a role in gathering that intelligence and turning it over to the state authorities so that then the state authorities can go after those criminals. And I think that that is what was clearly discussed by the deputy attorney general that was present and the undersecretary of public safety for Mexico.

>>Jose Cardenas:
And these were meetings that took place in Tucson.

>> Marco Lopez, Jr.:
All took place in Tucson with both governors. And our Department of Homeland Security Director, the Department of Public Safety Director, and the General in charge of Arizona National Guard. So these are all individuals around the same table with one objective, to make the Arizona-Sonora border the safest border along the entire U.S.-Mexico region. And we all believe that we currently are, Jose. I know that violence has been increasing in Mexico. But when you take a look at the entire border, because of the actions that both governors have been taking for the past three years, we are a little ahead of that. I mean, I think when they first signed their border security initiative two years ago, talking about collaboration on security matters, they knew that as the violence was increasing in Texas, the federal authorities were going to focus on those regions, and they were going to move and shift that violence elsewhere. We were prepared, and I think, in the case of the latest killings and shootout in Sonora, it was proven that Sonora was prepared and they were able to mobilize agents to that region in a very timely fashion.

>>Jose Cardenas:
Marco, we know that the plenary sessions take place twice a year, but the reality is, there's a lot of activity that goes on between them. You indicated the focus on economic development as a way to deal with the immigration issue. Give us some specifics of what's come about as a result of the Governor's meetings with President Calderon and Governor Bours.

>> Marco Lopez, Jr.:
It really has been an issue that has been key in the deliberations within both governments and both governors. I think that the latest example of that, Jose, immediately following the plenary session two weeks ago, Governor Bours went to the Paris Airshow, and I had the opportunity to represent Governor Napolitano who had to stay here to finish budget negotiations. But because of that, Governor Bours was able to attract a company to the Arizona-Sonora region, moving their headquarters from Chicago to Tucson and being the first manufacturing operation in Sonora that will -- Nogales, Sonora, actually -- that will establish about 150 jobs. What this means is that we are now strategically marketing and attracting companies that have that fit, that can do their manufacturing operation in Sonora and can do their research and development, their engineering work, their more advanced trade work in Arizona. That's a combination that works, and I think both governors are intent on pursuing that example, whether it be with this company, or with other companies like Motorola, and the list goes on. I think the objective here is to create wealth, create jobs for our region. As we do that, I think we help in the challenge that was made to President Calderon by the governor. And the question is what is Mexico doing to create wealth to keep Mexicans employed in Mexico? Because we've heard and we believe that if, given a choice, they would much rather stay with their families intact in Mexico with a good-paying job instead of trekking through the desert to come, sometimes risking their own life, to work here in the United States and in Arizona.

>>Jose Cardenas:
Marco, there's so much to talk about what's going on, but we're almost out of time. One last item as a follow-up to the meetings between the Governors and President Calderon. I understand there's something coming up next month in Hermosillo that's a follow-up. Tell us a little bit about that.

>> Marco Lopez, Jr.:
Right, I think this is another example. Next month, July 9 and 10, both governors are going to be hosting a forum along with Carlos Slim - who you know is now the second wealthiest individual in the world - in Hermosillo with both governors and business leaders from the U.S. and Mexico to continue to explore the possibilities of how we make this region, Arizona and Sonora, more attractive to business, more attractive to business development, and really more attractive to investment so that companies look at this region. Whenever they look at expanding elsewhere around the world, they look at Arizona and Sonora as a true regional partner instead of moving to Asia, China, India, wherever they're moving, move to Arizona. Arizona and Sonora, we have this relationship that's been existing for almost 50 years, and we know how it works and we can provide the right quality opportunities for you here. Don't go elsewhere.

>> Jose Cardenas:
And we're going to have to go elsewhere now, because we're out of time. But Marco, thanks for joining us on "Horizonte."

>> Marco Lopez, Jr.:
Appreciate it.

>>Jose Cardenas:
Sonoran Bank specializes on the needs and growth of Hispanic businesses in Arizona. The bank celebrates its one-year anniversary this month. Marcos Najera reports on how clients are benefiting from their services.

>>Narrator:
The day starts early at Tire Pros in Queen Creek. The steady customer flow streaming into this busy shop makes it hard to believe Jesus Garcia struggled to open it last year.

>>Jesus Garcia:
That was an experience.

>>Narrator:
Garcia worked in garages for nine years before he decided to dream big and open his own.

>>Jesus Garcia:
One thing is the one and the other thing is to make things real. That's where is where it got difficult, finding loans.

>>Narrator:
He knew the first thing he had to do was get a small business loan. But other people weren't as excited as he was to get his shop going.

>>Jesus Garcia:
Our main bank, the bank I still bank with, and I guess I should be ashamed of still banking with them, but they said no to us. Three other banks, they said no to us, they closed the door on us.

>>Narrator:
Bank after bank denied his loan request. A few offered referrals, but Garcia wasn't fooled.

>>Jesus Garcia:
Not saying no, no, but you know it's a no. [laughs] At the very end, the answer is no.

>>Narrator:
Garcia says most of the banks told him this Queen Creek intersection near Power and Riggs road wasn't a smart place to open a storefront. That was just one of many reasons Garcia got from the banks that turned him down.

>>Jesus Garcia:
We've never been in business before. We're new to being a business owner. And I think that's what closed the door. We had a lot of negative things behind us we didn't think about or didn't know about. When we found the right bank, then the door started opening or at least we started seeing somewhat of a future of possibilities of getting it done.

>>Narrator:
The right bank turned out to be Sonoran Bank. It opened last year with the goal of connecting Latino small business owners with the one thing many lack.

>>Ricardo Torres:
Access to capital - that is the common denominator. It doesn't matter if you're a Latino-owned business, an African-American-owned business or any other minority or non-minority. It is the access to capital that allows you to achieve the success you want to achieve in your business.

>>Narrator:
Ricardo Torres is the Chairman of Sonoran Bank.

>>Ricardo Torres:
If you're a big company that needs a $10 million loan or $20 million or $30 million loan, there are always institutions who are ready, willing, and able to help you. But what we found is that, if you are a small business owner that needed a $350,000 line of credit or half a million dollar line of credit, the resources are just not as deep.

>>Jesus Garcia:
Anything could happen when you're opening a business. You risk everything. You risk from going bankrupt to losing your own house to losing everything.

>>Narrator:
Garcia understood those risks well, and so did his friends and family. Many even offered to help. But that was one risk Garcia wasn't willing to take.

>>Jesus Garcia:
You don't want to get stuck with a relative or friend that's loaned that capital to open a business and then it doesn't work out. Hey, give me some time, we'll get your money back. [laughs]

>>Narrator:
Sonoran Bank accepted Garcia as one of their first clients. Among other expenses, he used the money to cover franchise fees.

>>Jesus Garcia:
It's a big breather. You know, it's a big -- it brings your hopes back up.

>>Narrator:
Across town in north Scottsdale, Geronimo and Sons is just getting started with Sonoran Banks.

>>Geronimo Terrazas:
I always strive to accomplish whatever it is that I'm going to set out to do.

>>Narrator:
Geronimo Terrazas is a general contractor. He runs the family business with his brother David. They've been licensed for over 10 years but earlier this year, they realized it was time to expand.

>>Geronimo Terrazas:
It's a family-run company, so my father, my mother, myself, and my sister all at the same time figured let's get it all done.

>>Narrator:
Terrazas had also been turned down by a handful of banks, but their business grows bigger year after year. The family realized they desperately needed new construction gear and a bigger place to store it all. The financial support from Sonoran Bank keeps them going.

>> Geronimo Terrazas:
It's helped in the sense that we were able to get the land and a couple of other things like the water trailer. And we also got that credit line to be able to float us to the next draw, which sometimes we need. And if that wasn't there and that wasn't in place -- you know -- a lot of times I wouldn't be able to make my payroll.

>>Narrator:
But those are challenges that Ricardo Torres believes Sonoran Bank can help businesses overcome.

>>Ricardo Torres:
Most of the board members of Sonoran bank are entrepreneurs. We understand the dream. We have lived the dream which most of us have, of taking a small company from, you know, an idea to a birth through growth, etcetera. We understand that.

>>Narrator:
And as for the banks that once told these business owners no?

>>Jesus Garcia:
[laughts] What would I tell them? That's an "I told you so." I told you we'd make it, and we're making it.

>>Narrator:
Do you want to tell them?

>>Jesus Garcia:
Yeah. We're making it.

>>Jose Cardenas:
Sonoran Bank is partnering up with Garfield Elementary School. The money from each new account opened between now and October will be used to buy computers and books for the school.

>>Jose Cardenas:
The Experience Corps program is an award-winning program happening in more than 20 cities across the country, including right here in Mesa. Members tutor and act as mentors for elementary school students who need help with literacy. Joining me is Deanna Villanueva-Saucedo, the community liaison officer for Mesa Public Schools and Mesa Community College. Thank you for joining us.

>> Deanna Villanueva-Saucedo:
Thank you.

>>Jose Cardenas:
Let's talk a little about the program, its goals, and what you're trying to do here.

>> Deanna Villanueva-Saucedo:
What we're trying to do in Mesa is make an academic difference for fourth grade students in the area of reading and writing. Nationally we have members in tutoring and mentoring in typically inner city schools. We piloted the program in two elementary schools in Mesa and really focused in on those fourth grade students who just needed some extra assistance in reading and writing, really wanting to give them confidence to achieve greater academic success.

>>Jose Cardenas:
How many people do you have participating in terms of the members of the Experience Corps?

>>Deanna Villanueva-Saucedo:
We launched the program in Mesa focusing on stipended members. Part of the program is through Americorps, similar to youngsters that you see in cities all across the country committing hours of service. So those members that are able to commit to 15 hours of service do receive a modest monthly stipend. We started the program in two elementary schools with four members committing to 15 hours a week over the course of the school year. By the end of the year, they had touched the lives of 88 fourth grade students in two elementary schools. Fifty-one of these students were Hispanic, focusing again on reading and writing. Initial feedback and data collection we have received from teachers, from members involved in the service, from the principals and administrators involved with these members has been overwhelmingly positive.

>>Jose Cardenas:
And I want to talk a little more about what you're hearing and the issues or concerns that you've dealt with. But before we do that, the partnership that led to this, give us a little bit more about the participants and the roles that they've played.

>>Deanna Villanueva-Saucedo:
The Experience Corps Mesa Project was launched through a three-way partnership - Mesa Public Schools, Mesa Community College, and "Make a Difference." This is unique. Across the country, the projects are typically hosted in nonprofits or community agencies currently involved in the neighborhood or in a community. This was the first time it was really a three-way partnership launching a local project with the direct involvement of school districts - educational institutions. That has been unique to the national program.

>>Jose Cardenas:
I understand there is a Tempe project here. Is this one different in that regard from the Tempe project?

>>Deanna Villanueva-Saucedo:
It is. Tempe has a similar program, as does Tucson, and across the country each program is sponsored a little bit differently. In Tempe, they have greater municipal support, and it just so happened that in Mesa the fit that was best for us was with the school district, the Community College, which already have a very strong existing educational profit and "Make a Difference," the nonprofit out of Phoenix which handles volunteering and management.

>>Jose Cardenas:
And how many Mesa schools are participating right now?

>> Deanna Villanueva-Saucedo:
We had two during our first pilot year. We will be expanding to at least five schools next year and we are also expanding the service opportunities. The first year, we really wanted to launch it with a greater degree of success, really wanting to understand how the training was going to work with the schools, how the members were going to fit in with the elementary school community. And based on that success or again expanding the service options so that older adults who want to volunteer anywhere from two hours a week to up to 15 hours a week have an opportunity to be placed at a school site.

>>Jose Cardenas:
Now you mentioned the participation with Mesa school district. It's a big school district. How do you decide what schools are going to be involved?

>> Deanna Villanueva-Saucedo:
It's a large school district. With that comes a lot of institutional support. The training for the members is conducted all by Mesa Public Schools staff. So we're very proud of that. But again, to focus in was very difficult. Some of the criteria we used looked at AIMS scores from third grade to see which schools were maybe struggling just a bit with the reading and writing. Also schools that have seen a sudden shift in their demographics. So looking at the number of Hispanic students at different school sites. For instance, the two elementary schools we're at now, one has over 50 percent Hispanic population and about 15 percent Native American. The second school is 90 percent Hispanic.

>>Jose Cardenas:
And is the goal to target predominantly minority schools?

>> Deanna Villanueva-Saucedo:
It is right now. Depending on the number of members that we eventually sign up, that could expand. But again trying to limit our criteria and really focus in on a couple of schools, make a measurable difference, that's what we've been using.

>>Jose Cardenas:
You mentioned earlier that 88 students were touched. How many of those were Latino?

>> Deanna Villanueva-Saucedo:
51.

>>Jose Cardenas:
In terms of performance you indicated you got some positive teacher feedback. What about test scores or anything else that might be a measurement of whether the program's been effective?

>> Deanna Villanueva-Saucedo:
Long-term, we plan on tracking AIMS scores again in the area of reading and writing to see what kind of measurable difference the members had on these fourth grade students, comparing the third grade reading and riding AIMS scores to fourth grade. That will be continuing throughout the summer, collecting that data. The initial feedback from teachers with the student scores on reading and writing assignments just during the course of the school year again has been overwhelmingly positive.

>>Jose Cardenas:
Right now you're getting ready for the upcoming year?

>> Deanna Villanueva-Saucedo:
We sure are. We are in a recruitment phase. Any members of the public interested in participating in this way and feel that they can commit a minimum of two hours a week or again up to 15 hours per week and the requirements of the program are adults 55 and older, they can call Pat Esparza at 602-697-6464 to arrange a one-on-one meeting and decide if this is a service opportunity for you.

>>Jose Cardenas:
If we get a chance, we'll try to show that number on the screen. But in terms of this next year, how will the program be different?

>> Deanna Villanueva-Saucedo:
It'll be different in terms of the hours of service. One of the unique things that we've done in Mesa is place the members directly in the classroom during the school day. This is not an after-school program, not an additional tutoring program. The members are right there in the classroom. The difference for this coming school year will be the greater number of schools we are in and the expanded service opportunities. So even if someone isn't able to commit to that 10 to 15 hour-a-week commitment and wants to start off at two to four, we'll make sure we have a place for them.

>> Jose Cardenas:
And that's about all the time we have. Thank you for joining us on "Horizonte."

>>Deanna Villanueva-Saucedo:
Thank you.

>>Jose Cardenas:
Thank you for joining us this Thursday evening. I'm Jose Cardenas. From all of us at "Horizonte," have a good night.
In this segment:
Deanna Villanueva-Saucedo: Community liaison officer, Mesa Public Schools and Mesa Community College;
SPOTLIGHT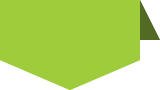 STAY in touch
with
azpbs.
org
!
Subscribe to Arizona PBS Newsletters: