Standing in Another Man's Grave brings the return of detective inspector John Rebus.
After five years, the protagonist in the Inspector Rebus Series comes out of retirement.
Rebus finds trouble with Malcolm Fox who is involved in Edinburgh's internal affairs unit.
Fox isn't the only one presenting strife in Rebus's life.
Mob boss Big Ger Cafferty is after him, as well.
Rebus is concerned with finding out the truth about unexplained disappearances, which appear to be unconnected and reach back several years.
No one else in Rebus's office cares about his efforts.
The determination puts his own life in jeopardy and risks the careers of his friends, but he won't stop searching.
Transcript:
Books & Company 1605
Ian Rankin


NARRATOR: And now, an Eight original production.

Books & Co. is made possible by the Virginia G. Piper Center for Creative Writing, serving writers and readers in the Phoenix metropolitan area, the state of Arizona, and the world.


ALBERTO RIOS: Welcome to Books & Co. Bienvenidos, todos. I'm your host, Alberto Rios. We're joined today by bestselling author Ian Rankin who will be talking about his new best-selling John Rebus novel called Standing in Another Man's Grave," published by Little Brown. Welcome again.

IAN RANKIN: Thank you.

ALBERTO RIOS: Well, this book is ostensibly a book about a series of murders that may or may not be connected that happened along a stretch of highway in northern Scotland. Where did you come up with something like that?

IAN RANKIN: During the course of a year, I've got a little file and in that file, I just put away scraps of paper, ideas for stories and characters, things I cut out from newspapers or magazines, articles I think are interesting, people will tell me stuff or I'll get a notion for a scene and then when it's time to start the new book, I panic and I take out my big file and I look and I had a scrap of paper in it and it said a parent searching for their child who disappeared a decade ago, cannot give up the search, and they mythologized their loss and get to know the stretch of road, they haunt the stretch of road on which their child was last seen.

ALBERTO RIOS: Which becomes a character.

IAN RANKIN: Then I start to look at the road and think those are the roads we use to go from a to b. We don't think about them having a life of their own, but they do, the people who visit them regularly have a different conception what if that road means and this stretch of road in Scotland which runs up the middle of the country from south to north goes through some spectacular wild scenery. Let's go to A-9, and it's basically mostly a two-lane road, although it's a major road. It can be slow if you get stuck behind a lorry, so it winds.

ALBERTO RIOS: The characters constantly complain.

IAN RANKIN: You get time to think. It slows you down. And if you just stop your car and get out and you walk five, yards from the road, you can be stepping where no human being has stepped in centuries. So just a strange quality to the road and that was how it started. It started as a road movie with a parent searching for a child they can't give up.

ALBERTO RIOS: And that invisibility, you've done it so many times, a cloak of invisibility, it's so close to the wilderness, whatever that might mean, that plays into the novel.

IAN RANKIN: It does. I've got a detective who's been with me since 1987.

ALBERTO RIOS: John Rebus.

IAN RANKIN: We may as well say it.

ALBERTO RIOS: He's your 18th John Rebus novel.

IAN RANKIN: He retired five years ago and when I got the notion for the story about a missing child, I knew that Rebus was working cold cases, a real unit in Edinburgh, exactly as in the book and I thought this is what Rebus is doing, he's working as a civilian. So when the parent was going to come to ask about their child, I thought bring him back and he's quite comfortable in there, he knows the central belt of Scotland quite well. Let's get him out of his comfort zone, let's take him well away from the city and see if he can start to make sense of this other Scotland, this other world.

ALBERTO RIOS: And he's doing a good guy thing, but he's something of an antihero, would you characterize him that way?

IAN RANKIN: He's a Maverick, an anarchist, he shouldn't be a cop because he doesn't work well in an organization, he doesn't work well on a team and he won't take advice or orders from senior officers.

ALBERTO RIOS: Which as readers, we love that.

IAN RANKIN: The only thing that keeps him realistic is that chief of police in Edinburgh once reviewed one of my books in a newspaper and he said I wish I had one like Rebus. Someone who is like a dog with a bone, give him a case to work on and he won't let it go until he's got to the truth.

ALBERTO RIOS: It's pretty good. It also invokes age, though.

IAN RANKIN: Yeah, this is a guy in his 60s who's staring down the barrel of requirement for the second time really. And he's got a nemesis called Cafferty, a villain. They're both old school, they both look around about the world that's changing rapidly and they see hungry, venal people, coming up behind them, much younger models of themselves so Rebus, for example, moves into a police investigation where he's surrounded by younger officers who are Internet savvy, new technology savvy, they try to explain Twitter to him, he doesn't get it. Cafferty sees younger hungrier villains who have no moral code whatsoever, whereas he has a morally code. We've got two dinosaurs here, two guys who are -- they know it. They know that the world is almost ready to say goodbye to them. So there is something quite elegiac about the book, which is why I wanted to start with a funeral and that's where it started, and then the title of the book becomes resonant.

ALBERTO RIOS: And the title of the book comes from a mishearing --

IAN RANKIN: A mondegreen, a mondegreen is a misheard song lyric. So, Jimi Hendrix, "Excuse Me While I Kiss This Guy." Desmond Decker – "My Ears are Alight." There's some famous ones. I'm notorious for mishearing song lyrics. And there's a friend of mine called Jackie Leven, a singer songwriter. We got to know each other. We made an album together, we toured together and then November 2011, we were supposed to be doing a show in Belfast in Northern Ireland, he was ill. Three days later he was dead. He hadn't told anybody he had cancer, he bought a bottle of whiskey and went for a long walk. So I was listening to a lot of the music and it was just one lyric, standing in another man's grave. And then I looked at the lyric sheet and discovered I had been mishearing it. It was "Standing in Another Man's Rain." By then, it was too late. Rebus sticks a CD on and he also mishears the song.

ALBERTO RIOS: And it was more than a title and more than just putting the CD in the car. It was music throughout. This was a book that ought to have a play last at the back. You've got so much going on, Jackie Leven, pretty extraordinary, great music and all the way through it to people like Maggie Bell, Wishbone Ash.

IAN RANKIN: The thing is several things. Number one like a lot of mystery writers, I'm a frustrated rock star. I would much rather be a rock star than a writer, I was in a band when I was 19, we lasted six months.

ALBERTO RIOS: That's pretty good.

IAN RANKIN: We never made any records. You can tell a lot about character from -- if you visit someone's house, you go and you look at their books and their music, it tells you about the person. If you don't really know Rebus, by me showing you what he listens to at home, you get a sense this is a loner, it's introspective music. You can get an idea of his class and his age because of the kind of music he listens to. You've got his age, his class, and his general philosophy of life from the music.

ALBERTO RIOS: Well, and going and listening to the music, you make reference to it but as a careful reader, I want to hear what that means when you say it and going back, that's the great part of YouTube is that you can, and I have to say that was also an extraordinary subtext, just as you're explaining it very well but hearing it in the music, it's more complex to try to go at it that way but it works.

IAN RANKIN: I write with music playing in the background. I need music, I need music more than I need books I think because I can imagine stories inside my head but I really need books -- music playing and its instrumental music.

ALBERTO RIOS: Rebus has that same exact love of music and it's palpable. He has the guitar pick that he carries around. And it's music, it's just wanting.

IAN RANKIN: Let me tell you why he carries the guitar pick, it's very specific. Each book that I write, five or six times, there will be a real personal who has paid money to charity to be in the book, okay? Well, there was a guy and I'm going to forget his name, Jim. He copyrighted and invented that kind of guitar pick and an effect pedal and the reason that he carries that pick around is because he paid money to charity to be in the book. So there you go.

ALBERTO RIOS: That's very funny. I believe what you're saying but I think it plays into the character perfectly.

IAN RANKIN: I was so pleased I could do that but that was easier to do than actually trying to make him a character in the book. Most people want to be good guys, bad guys, whatever, assassins, something. Body guards, the villains.

ALBERTO RIOS: You've got this character then Rebus who has these eclectic loves, they're true to all of us, maybe they're generational, a love of that music that is a little different than what we see today I think but he carries it all with him and you've been working now with a character 18 books. So as a writer, what does that do for you? Are you constricted to that character now or do you feel free to explore plot?

IAN RANKIN: Several ways to answer that question. I'm the only mystery writer I know who wasn't a fan of the genre before they started writing stuff. I came from a different place. When I invented Rebus, that first novel was meant to be a rewriting of Dr. Jekyll and Mr. Hyde and bringing them back to Edinburgh. It was written by an Edinburgh author. Nobody got it. It had a cop in it, it was put on the mystery shelf in the bookstores. I put it in the literature section. Rebus was meant to be around but I discovered that a detective is a really good means of looking at society. I want to write about a specific place, I want to write about the problems that I found in that city, social problems, economic problems, the politics, and a cop allows you to do that because a cop has access to all the layers from the politicians and the corporations to the disaffected, the dispossessed, so I thought right okay, I started reading a lot of crime fiction and I liked Rebus and with every book I would find out a little bit more about him but I made the mistake of setting the books in real time. So come the day, he's gone from being 40 in book one to 60 and a cop friend says he's got to retire. Five years ago I retired him, it allowed me as you say to explore other things. I wrote a graphic novel, a libretto for an opera, I did all these things. But eventually when it came time to write about Rebus again, it was also a great relief because his way of looking at the world is not mine but I like it. I like hiding behind him while he says the unsayable.

ALBERTO RIOS: I'm going to take a moment just to remind our viewers that you're watching Books & Co., I'm your host Alberto Rios, we're joined today by bestselling author Ian Rankin talked about his latest John Rebus novel, Standing in Another Man's Grave. Not rain. Well, you got to do all those things and you've revisited him now. You've come back to him but as we were mentioned earlier, there's a new world around him and it includes not the least of which, Internet and --

IAN RANKIN: He doesn't get it.

IAN RANKIN: He makes use of it. He had make use of it.

ALBERTO RIOS: You have a character who helps him.

IAN RANKIN: What you've got -- and if you're an author of police detective novels, you have to be aware of what's out there and how technology is changing because your readers will know. In a missing person's inquiry, you would be using all the resources to find out who did they used to talk to on the Internet, who do they know through Facebook, do they have any information that they can give you? And that's not Rebus' way of policing. He wants to go into the streets and talk to informers and to stare people in the eyes and see if they're telling the truth or not. I've got a young cop to tries to explain Twitter to him which was a lot of fun for me. I enjoy Twitter. There's no way this 60-year-old guy Rebus who's very set in his ways would be attracted to this. So this young cop who again is a real person who paid money to be in the book, used her name, and she tries to explain Twitter to him. And that was a lot of fun for me. I've got distance between him and me, he isn't me, he's a different generation from me so I've got to make sure that it's his voice you're getting, his musical taste, his way of looking at the world.

ALBERTO RIOS: There's a moment at which he just slightly takes some ownership of all of this and that character who's helped him with the Internet and Twitter does a pretty good job. I love the detail that she loves hot water, by the way.

IAN RANKIN: That's a real person. They don't like tea or coffee, they just drink hot water.

ALBERTO RIOS: Well, okay, just like the guitar pick, I'm picking up on all those particular details. He makes this one statement where it made me laugh because I thought here's somebody pretending to speak with authority when he says let's put it on Google Maps and I'm thinking okay, he learned that and he knew that could be done. He doesn't have a clue how to do it.

IAN RANKIN: Well, I'm sitting here, I've got a car with satellite navigation built into it. I cannot use it. I have no idea what I'm doing. And my laptop at home, you have to put in some logs in the back of it to get it to work. It has no internet access, it's using really basic software, really basic word processing but it does the job. It's like Rebus' car, the ancient Saab and he's so pleased when it doesn't break down but he knows it. He likes tradition.

ALBERTO RIOS: He pats it like a horse.

IAN RANKIN: He does. And he keeps promising it a valet service.

ALBERTO RIOS: Which never seems to actually happen.

IAN RANKIN: Oh. I feel bad about that.

ALBERTO RIOS: One of the things that was intriguing to me, I think it's probably a worldwide issue right now but you deal with language a little bit, Gaelic in particular. You say this is called that, it's in Gaelic. Can you talk about that a little bit? Here's somebody living in Scotland and surrounded by this language but it's a mystery.

IAN RANKIN: Very few people in Scotland, very few native speakers of Gaelic left. It's the Western Isles. They try to teach it in a few schools but not many people pick it up. There's also English, standard English, which is what I write my books in but in-between that is Scots. And I do try to sneak a few into the books.

ALBERTO RIOS: You do.

IAN RANKIN: But --

IAN RANKIN: I loved dreich.

IAN RANKIN: The weather's not very nice.

IAN RANKIN: A lot of Scots words are very -- am I going to write these books in English or in Scots? I decided I would write them in straightforward English and Scots readers could put whatever voices in their heads they wanted to. If they want them in the dialect, they could. That's a decision as a Scottish writer, you've got to make that decision.

ALBERTO RIOS: Do you get criticism?

IAN RANKIN: Yeah, sometimes, you get commentary and I do love to sneak a few Scottish-isms into the books but people in England will say well, I don't really understand this. I've got to make sure if I'm using the words that nobody's going to know outside Scotland that the context explains it. I'll give you another example of that. One of my earlier books was called, Fresh Market Close. A close is a small, narrow alleyway. It's a real street in Edinburgh. For the American market, they changed the title to Fresh Market Alley because they didn't want readers to be confused. The first thing that Rebus does is walk down Fresh Market Close so you get a sense of some kind of roadway but the publisher was nervous and so they changed it and they'll change the boot becomes the trunk and Rebus walks down a sidewalk and not a pavement and American readers get annoyed with that because they like local character, they like the exotic, that's why they come.

ALBERTO RIOS: They read for it, in fact. So that's --

IAN RANKIN: Get annoyed with my publisher and I fight my corner.

ALBERTO RIOS: Well, as you should. I think it's true. I think the language as I came across it seemed perfectly reasonable.

IAN RANKIN: Maybe not the Gaelic.

ALBERTO RIOS: It was like the music in that it led me to something a little bit beyond the plot, it was just in the moment.

IAN RANKIN: You know, if you don't know what the staff means, you can Google the words, there's a dictionary online, you'll find out.

ALBERTO RIOS: And sometimes, beyond being onomatopoeic, they fit.

IAN RANKIN: Someone said, Rebus is at a funeral and he's desperate for a cigarette and he thinks I could go behind that tree and spark up and this guy said to me today, I don't know how you got that past your American editor but come on, it's lighting a cigarette. He's a smoker, spark up means to light a cigarette. If you don't get that, there's something wrong I think.

ALBERTO RIOS: You were mentioning the wilderness on the side of the road and one of the characters has edited her own book on myths and legends and she talks about the burry man and the green man and the sulky, and the character --

IAN RANKIN: The seer, Nostradamus.

ALBERTO RIOS: All these things come into an interesting play and maybe you could talk a little bit about that. The Burryman, for example.

IAN RANKIN: Well, the Burryman, I think it's in August every year in a little village called South Queens Ferry, and they dress this guy up and put these sticky buds on him and he's covered from head to toe and he looks like swamp thing. And it's to do with regeneration and the harvest and everything else and he has to walk around the village for the whole day like that, taking a drink from anybody who gives him a drink and it's very much like the Green Man of English myth. I love Scottish mythology, sulkies are a cross between a human and a seal, like a mermaid. I wanted to get that in and there was this guy, the brain seer, a soothsayer, they say he foresaw oil wells in the North Sea and stuff. It's just something I'm interested in but because of that character, the parent of the child is mythologizing the loss of the child, I could get a reverberation if they were someone who worked in the field of myth and legend.

ALBERTO RIOS: Just to push that, I'm curious myself. Was that metaphorical at all? The Burryman, he's collecting these and here's this character who's coming under suspicion of collecting these burrs.

IAN RANKIN: I guess. Crime fiction comes from myth and legend. American crime fiction comes from Camelot, and the tarnished knight looking to rescue the damsel in the castle. Educated in the classics. He originally was the going to be called Marlow Mallory. He knew what he was doing, and the first Marlow book, he goes to the stern woods to save the damsel in distress, the gangsters, it's all there. And so there is this notion of the tarnished knight looking to make amends for some past sins by doing good.

ALBERTO RIOS: You have this other statement also that just sort of seems to fly out. It just floats. It's something Rebus says. He says, "It's weird up there. Beautiful and bleak and eerie all at the same time." It feels like you're describing Scotland. It's you the author coming through.

IAN RANKIN: It's a very small country, a country of 5 million people.

ALBERTO RIOS: 5 million.

IAN RANKIN: 5 million the whole country, most of them live in the central bell, 2 million. The other 3 million people live in this wilderness and hundreds of miles of nothing. You can drive for hundreds of miles and see not another car. And it's a very alien landscape and it's very alien to Rebus. He understands the city, he does not understand the country and what I was trying to get across is there are other Scotland's out there, there are countries out there, ways of looking at the world that he has no conception of and it's a very interesting time in Scotland because we're two years away from a vote on independence. And so a lot of the writers and the thinkers are thinking what kind of country is this? Why is it different from England? Why do we need independence? Are we culturally different? Philosophically different? So the novel -- each novel for me that I write is a part of the jigsaw, another piece of the jigsaw and at the end of the series, hopefully, you will have a complete picture of what Scotland is or was towards the end and at the beginning of the 21st century through Rebus, through one character.

ALBERTO RIOS: Very nicely done. I want to thank you for joining us today. We have been talking today with Ian Rankin about his new John Rebus book, "Standing in another man's grave." I'm your host, Alberto Rios, I hope you'll join us again next time when we bring you another good book. Thank you.

IAN RANKIN: Thank you.

SPOTLIGHT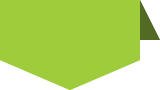 STAY in touch
with
azpbs.
org
!
Subscribe to Arizona PBS Newsletters: