The largest immigration workplace raid in U.S. history took place last week. Federal agents conducted a raid on IFCO Systems in over 20 states including Phoenix.This coincided with a new national strategy announced for dealing with employers of undocumented immigrants. Arizona Special Agent in Charge for ICE Roberto Medina joins HORIZONTE to talk about the strategy.
Transcript:
José Cardenas:
Good evening and welcome to Horizonte. I'm José Cardenas. It's being called the largest immigration workplace raid in U.S. history. Tonight, details on the investigation and the federal government's new strategy to hold employers responsible for hiring undocumented immigrants as employees. Also, it's a PBS series focused on the state of California and its social, cultural and demographic changes through the years. Tonight we'll talk with one of the filmmakers who worked on the series. More on all this next on Horizonte.

Announcer:
Horizonte is made possible by contributions from the friends of eight, members of your Arizona PBS station. Thank you.

José Cardenas:
Last week federal immigration agents conducted a work site enforcement operation across the country targeting IFCO Systems North America Incorporated, the largest pallet services company in the United States. This was all part of a nationwide investigation into employers of undocumented workers. Immigration and customs agents known as ICE conducted criminal search warrants in 26 states resulting in more than 1100 arrests. These arrests include nine current and former managers of IFCO. Here in Phoenix there were 35 people taken into custody. No managers were arrested here. Also last Thursday homeland security secretary Michael Chertoff and assistant secretary for U.S. ICE, Judy Myers, announced a comprehensive national strategy for dealing with employers of undocumented workers. Joining us now to talk about the IFCO investigation and a new federal strategy is Arizona ICE special agent in charge Roberto Medina.

Roberto Medina:
Hello.

José Cardenas:
Mr. Medina, it's good to have you back on Horizonte.

Roberto Medina:
It's a real pleasure to be back.

José Cardenas:

Let's talk about how this investigation began. I understand there was an insider's tip.

Roberto Medina:
Well, I can discuss certain areas of it but because it's still an ongoing criminal investigation I can't get into detail. But yes, there was information provided by an individual that was unhappy with the way certain things were being handled by the business. Essentially ICE went over to the business in order to make the determination as to whether or not there were any issues at hand that fell within our purview. Determination had been made that in fact there were aliens that were working there that weren't authorized to be working at the location. Based on that, there were some exchanges of information provided to them in order to bring themselves into compliance. IFCO failed to do that. In addition, during the course of the investigation, other information came about which basically led to criminal indictments of the employers showing that-- or alleging that these individuals were basically not only hiring unauthorized workers, but basically assisting and helping and encouraging illegal aliens to enter the United States and work for them illegally.

José Cardenas:
So this investigation had been going on for a while?

Roberto Medina:
Yes, sir, it had.

José Cardenas:
There's some question about the timing whether there's some political motivation by the administration to show it was now getting tough on employers perhaps to help with the passage of legislation in congress.

Roberto Medina:
It may appear that way. But the reality is that over a year ago secretary Chertoff visited the state of Arizona where he announced on behalf of the president, a brand-new initiative called "The Secure Border initiative." And the implementation of at that time phase one. That was to secure the border and to harden the border, if you will, to make it more difficult for aliens to enter the United States illegally. That's why there was such a tremendous influx of border patrol agents and office field operation officers at the ports of entry that were brought in. You can see that here in Arizona with the massive numbers of officers that were brought down and were assigned to the Tucson sector and Yuma sector under customs and border protection. In addition new technology was brought in. The UAV's that are being utilized, the drones, if you will, to fly over the new sensors and so forth. That was phase one.

José Cardenas:
Now those are all steps taken to stop people from crossing.

Roberto Medina:
Correct.

José Cardenas:
Where does the crackdown on employers come in?

Roberto Medina:
This is phase two. And that's what secretary Chertoff announced last week. And that's basically that now that we've hardened the borders, the second part is now dealing with work site enforcement or the interior enforcement aspect of the secure border initiative. And that's where we come in. The secure border initiative has three principal goals in phase two. And that's to identify the fugitives and felons that are aliens, to apprehend them and remove them from the United States. They are a significant problem. We recognize that, and special fugitive teams have been created under the direction of detention and removal to go after and apprehend, identify these individuals, apprehend them and to remove them from the United States. The second part is now to enforce work site-- or to enforce the work site compliance issues, to bring the businesses into compliance and have them work to ensure that the people that they're hiring, they are in fact hiring legal, authorized workers. And that's the I-9's and that's where interior enforcement comes in that falls within my area of responsibility. And then the last part of the program, of phase two, is to eliminate the infrastructure that's supporting the illegal aliens from coming or-- supporting the illegal aliens coming into the United States but also providing them with, if you will, housing, food, areas to live and then the jobs…all of that needs to happen at the same time. And that's really the secure border initiative phase two.

José Cardenas:
Let me ask you this. You mentioned that specifically in connection with IFCO there was I guess preliminary notice given to the company that you're what employing people who aren't here legally?

Roberto Medina:
That's correct. That was done in Albany, New York as well as Houston, Texas--

José Cardenas:
And the intent there is to give--

Roberto Medina:
Where the two principle cases were.

José Cardenas:
What? To give the employer the opportunity to deal with the issue or?

Roberto Medina:
The intent was to allow the employer the opportunity to come into compliance with what the laws require.

José Cardenas:
And compliance would mean firing these people or doing an internal audit to determine who had the appropriate documentation?

Roberto Medina:
Actually a combination of both. And it's important that that distinction be made. The U.S. government does not just want to put businesses out of business. What they want to do is to inform them, to work in partnership as a coalition to have the businesses clearly understand what their legal obligations are so that in completing the I-9 forms that they're doing them properly, that they're looking for the proper identification and documents so that legal aliens, legal resident aliens, who have the ability to work here in the United States are given that opportunity, and also they do identify individuals that don't have that authorization to remove them from their employment roles. That has to be done. Failure to do so is a violation of the law. Secondarily, to notify us in the event that they do have illegal aliens there so that we can take the appropriate actions as required.

José Cardenas:
First of all, will this be the pattern going forward? In other words, that employers will first be notified that your agency thinks there's a problem and they need to do something about it, and only failure to comply will result in-- after that would result in some kind of criminal enforcement action?

Roberto Medina:

It's going to be a combination of several things. We want to work in partnership with businesses but we want businesses to clearly understand that the idea of minimal slaps on the wrist or small fines are going to be acceptable. We're going to basically provide businesses with the opportunity to voluntarily bring themselves into compliance. We'll go out and do audits or inspections to make determination as to whether or not the forms were completed properly with the proper documentation to support their hiring of unauthorized workers.

José Cardenas:
To come into compliance do businesses have to do more than terminate these people or do they have to turn them into your agency? It sounds like it's the latter.

Roberto Medina:
It's both…it's both. If a brand-new person comes in and a single individual that comes in applying for the job and the business is filling out the form and they immediately notice that this person is not authorized to work in the United States-- because it may be a legal alien. The alien may be here legally, as an example. Perhaps somebody entered on a student visa but they were not given the authorization to work. The person is in the United States legally as an alien, but isn't authorized to be working at any company. When a company notices that, simply a turndown is sufficient. We're not looking to be notified about every single alien that walks into their door. We want the business to be in compliance. However, if we go to a business and find that they've got large numbers of aliens, absolutely we're going to have make apprehensions if there they're there illegally.

José Cardenas:
Now, going back to the timing question. You've explained why this particular program, this particular time. But others will point to the fact these statutes have been on the books for some years. So, why this heavy enforcement at this point in time?

Roberto Medina:
Well, September 11th, and it all harkens back to September 11th. When September 11th came about, it changed all our lives as well as the creation of the new agencies as we discussed last time I was here. With that, one of our principle areas, and it's still a priority, is homeland security, dealing with potential terrorist stats. Our concentration works on enforcement, focus specifically on critical infrastructure businesses, those that dealt with the airport, seaports, major utility facilities, nuclear power plants, military bases, things of that nature. So we were specifically looking at those areas to bring them into compliance. Now as a result of phase two on the interior enforcement we've expanded that now to all businesses and we're going in that direction.

José Cardenas:
And what kinds of penalties do these managers face?

Roberto Medina:
They can carry everything from an administrative penalty, a notice, to where there's financial or fines that are issued against these businesses, to criminal prosecution and the potential for removal of assets to include the business.

José Cardenas:
Any concern --this goes back to a different aspect of the timing issue-- that apparently in response to these nationwide raids people who had been organizing or thinking of a boycott of workers on May 1 and who had decided at least preliminarily not to do it have now decided to go forward as a response to these actions?

Roberto Medina:
Well, the individuals have a right to do whatever they want to do. This has nothing to do with any political philosophy. The raids, or if you will, the enforcement actions that took place at 40 separate plants was a planned event that had been in the planning stages for several months.

José Cardenas:
Not in response to anything in particular?

Roberto Medina:

Absolutely not. We only have about 30 seconds left. I know there are places where employers can go to get information. I think we're going to have if we haven't already had something on the screen with the phone numbers. What advise do you give to employers as to where they can go to get information?

Roberto Medina:
Well, knowing that worksite enforcement is going to take place and that we are going to be more aggressive in it, I would recommend that all businesses attempt to voluntarily comply and to learn as much as they can about what the requirements are in the law. If they call that number that's up on the screen of 1-888-464-4218, they can join a basic pilot program. This is for the businesses. This is for the employers. If they sign up for this program, it is a free opportunity for them to be able to check on those individuals that have an interest in applying for work with them. We will be able to tell them through this number whether or not this is somebody that is eligible or is not eligible. They can also contact or go through the website to sign up for this. In addition, they can contact the social security administration to verify whether or not a social security number that's being utilized by that individual is legitimate.

José Cardenas:
I think that's all very helpful information, special agent Roberto Medina. Thank you for joining us on Horizonte.

Roberto Medina:
Thank you very much for the opportunity.

José Cardenas:
Appreciate it. Many of you may have watched the PBS series "California and the American Dream." It's been airing here on eight and on PBS stations across the country. It's a four-part series exploring the issues in trends effecting California's culture and community. Let's take a look at a film clip of one part of the series called "The Price of Renewal." ¶¶[Music]¶¶

Linda Hunt:
San Diego is an attractive California city with an ideal climate and beautiful peach beaches. Near the heart of the city is the community of City Heights. Composed of 16 different neighborhoods. In the 1960s and 70s, older inner city neighborhoods around the country suffered from white flight. Many middle class white homeowners fled to the suburbs, taking advantage of loans often unavailable to families of color. The community they left behind became a magnet for immigrants who now make up one in four Californians. Immigrants and refugees were attracted by cheaper rents found in decaying inner city neighborhoods. While the suburbs improved, inner city communities like city heights suffered. By the late 1980s, City Heights had one of San Diego's top crime rates. And the physical infrastructure of the community was deteriorated.

Sol Price:
I'm not sure whether it was a vision that was all laid out. It evolved so we had the holistic approach. We knew we had to start with capital improvements to demonstrate to the people and the city that it wasn't just talk.

Linda Hunt:
Sol Price and William Jones had already formed a partnership between Price's nonprofit private foundation and Jones for profit private real estate company. Now with the city joining them, they would form a public private partnership with the potential of bringing millions of dollars of investment into City Heights.

José Cardenas:
Joining us now to talk about "California and the American Dream" series is veteran filmmaker Paul Espinosa. Paul is also an ASU professor of Chicana and Chicano studies at ASU. Doctor Espinosa, thank you for joining us once again on Horizonte.

Paul Espinosa:
Delighted to be here.

José Cardenas:
The last time you were here we made a brief reference to this upcoming series. Let's talk a little bit more in detail about how it came to be.

Paul Espinosa:
Well, right. When I came here to ASU about a year and a half ago I was actually working on the postproduction of this series. This is a major effort of an effort that involved many different people but really an attempt to look at the changes happening in California, really dramatic changes particularly in terms of demographic changes. In the last 30-years, California has really transformed itself. And so many things have happened because of that. And in this series we try to provide a little bit of a snapshot of what some of those issues are which we think are important not just for California but actually for the rest of the country. Of course, California is a trendsetter in many different ways. But we feel this is a series, which is aimed at a national audience trying to really present them to stories that are important to all of us in the United States.

José Cardenas:
And was California a locale of means because you were coming from there or was there some real thought given this would be representative of what's going on in the rest of the country?

Paul Espinosa:
Well, maybe a little bit of both. Certainly the producers of the series-- I'm one of four producers that produced the individual episodes. We were all in California and sort of long time veterans of both California and public television. But certainly we were very aware of the issue-- the fact that California really is important for the country as a whole. I mean it's sort of funny because America has sort of a love/hate relationship with California. On the one hand they love to hate it. They think of it as sort of a wild and wacky place where strange things happen. On the other hand, everybody is going to California. So it's really a place that sort of-- and there's a lot happening in California. We try to get beyond sort of the Hollywood dreamscape that we think of when we think of California to the real stories of things that are happening, particularly in terms of immigration because there's so many new people in California from other parts of the world.

José Cardenas:
And I think you're right about the dichotomy between people saying California is so different. It's kind of a different aspect of what you were talking about. And then complaining we're getting to be just like California.

Paul Espinosa:
Right.

José Cardenas:
So I think people recognize its representativeness. Talk about the clip that we just saw, "The Price of Renewal."

Paul Espinosa:
Yeah, this was a show talking about the revitalization of an inner city neighborhood in San Diego, a neighborhood, which really had been deteriorating for many years. In the early 90s there was an attempt by a variety of players to really do something about this. We felt this was an important story because there were important elements that we see in other communities around the country. There was the public sector struggling with few resources trying to see how they could go about revitalizing the community. There was a private sector and there was also the nonprofit sector. In this particular case, one of the country's great philanthropists, Sol Price, who is the man that founded the Price Club, which later became Costco, really invested a significant amount of his own resources into City Heights, this inner city neighborhood in San Diego, to try to see if he could turn things around. And we sort of look at what's happened now about 15 years out after really probably almost a half a billion dollars has been invested in City Heights through the public sector, the private sector and the nonprofit sector and sort of look at the kind of weigh the balance of what's worked, what hasn't worked.

José Cardenas:
Now, I don't want to give away any secrets here for the show. But this is a success story, this particular effort?

Paul Espinosa:
I think it is a success story. Certainly there are-- as with any kind of revitalization, any kind of urban renewal there are winners and losers. And of course in California there's the real estate speculation as happening here in Phoenix as well is really changing the landscape so that as you basically start to revitalize any particular area of the city you are faced with issues of gentrification and as the community improves does it really help the people that have lived there for the generations? So that's one of the challenges of "The Price of Renewal." But overall it is a success story. In general in the series we try to look at things that are working in California, things that can be lessons learned for the rest of the country.

José Cardenas:
The distinctive voice that's recognized as the narrator on the show-- on all of them is Linda Hunt. Can you tell us a little bit about any of the other collaborators?

Paul Espinosa:
Linda Hunt, yeah. Wonderful voice. In fact, she's also been a narrator on several of my previous programs, which is one of the reasons why I was interested in having her. But two of my other colleagues-- important colleagues were Lynn Goldfarm and Jeb Wright who also worked with me on the series. And a final producer was Emico Moray. And the four of us, as I said are really veteran producers of public television. We basically looked at a variety of issues. One of the shows looked at Indian gaming in California, which of course is a big issue around the country. We also looked at Los Angeles. In fact, coming up this evening are two of the episodes in the series. One called "The New Los Angeles" which is on I believe at 9:00 this evening, looking at the way in which Los Angeles has really been transformed through labor, through coalition building, really resulting in the election of Antonio Villaraigosa and the second episode is called "Ripe for Change." It looks at agriculture and sustainability and some of the uneasy tensions between big agriculture, which of course is in California, organic farming and some of these other kinds of mix of things that are happening in California.

José Cardenas:
Tell us about the other one in the series "California's Lost Tribes."

Paul Espinosa:
That really looks at the way in which gaming is really an element of really important economic development for tribes in California. Of course, this is true throughout the country in Arizona as well up and just the challenges that they face. Obviously there's significant opposition in some areas to gaming. And so-- and different tribes are working in different ways to see how they both manage to revitalize themselves through economic development as well as make sure that they are able to put something back into their own communities with the resources that they're generating through gaming.

José Cardenas:
I saw part of the screening of "Lost Tribes" and one of the things that came out was what seems to be tremendous resentment from non-Indians about what they view as a sudden and perhaps unwanted wealth for some of the tribes. I thought very powerful responses to that. But what can you tell us about that?

Paul Espinosa:
Gaming is very controversial. There are people in particular communities who feel that they're not happy with the changes that are happening. You're seeing in the case of California's tribes going from really the poorest people in the state to really in a very short period of time becoming one of the most important and powerful political lobbies in the state in terms of their impact on the state. So it has created a lot of tension in particular communities. Again we try to take a look at that, see how people are working things out and sort of talk a little bit about what the prognosis is for the future.

José Cardenas:
The other controversial subject that is treated in many different ways in the series is immigration. How does the series relate to that?

Paul Espinosa:
Again California is really a state of immigrants. At no time in California's history have more than half of the state has been born someplace else and that's been true since statehood up through the present. So California is a state of always recipient of new people. Sometimes, new people from New York or from Iowa or Florida but also new people from Mexico, from Nicaragua, from Vietnam, from Afghanistan. In California is-- 1 in 4 Californians are immigrants so it's really-- it's really reshaped the state and again I think that's part of its economic prosperity is due to the entrepreneurial efforts so many immigrants have brought to California. Obviously this kind of change is difficult in some ways to accommodate. And the state as well as the country as a whole are really dealing with-- how do we will deal with these kinds of changes that are happening really dramatically.

José Cardenas:
Now you have a history of documentary filmmaking, but was there anything special about this experience, putting these together? Just something that was very personal for you?

Paul Espinosa:
Certainly the fact that it was a collaborative effort was very interesting. Again as I said, we are four independent producers that worked on this series. It was really a very rewarding experience to really work with people that have had a lot of experience and really kind of be able to just brainstorm with ideas about what we thought would make sense, what would be of appeal to a national audience, what were important issues, how to tell the story, how to find characters. Of course, always in a television story it's very important to have characters people can believe in and also sort of identify with in some way. So we tried to bring all these things out in the series. And I think basically we're very pleased with the overall results of what we were able to do.

José Cardenas:
Let's talk about mayor Villaraigosa, the first Hispanic mayor, Latino mayor, in L.A. for 130 years. Subject of two documentaries in many respects within the last six weeks or so. The walkout of the schools in '68 and now the coalition building.

Paul Espinosa:
Exactly. In fact we had a really wonderful screening just last week in Los Angeles with the mayor Villaraigosa, who was our co-host and he's also featured in the series. But we really look at-- in that show we look at the arc of-- actually started in 1969, the first-- the first time that Bradley challenged Yorte for mayorship and ultimately lost but really came back through building a coalition-- through having a coalition of a variety of different factors and eventually became mayor. And really his story is very interesting because then we flash forward 20 years later and Antonio Villaraigosa challenges the then mayor of Los Angeles, Hahn, in 2001 and loses but in coalition building comes back four years later and is elected mayor. And we really look at the way in which coalitions are vital to any kind of political empowerment today in Los Angeles and really in probably most parts of the country.

José Cardenas:
Dr. Espinosa, we have about 15 seconds left. What's next for you?

Paul Espinosa:
Basically, actually one of the things I hope to do is to take some of what we do in this series and look at Arizona, look at Phoenix and the way in which these same kinds of trends are really unfolding here in Arizona and in the feel Phoenix area.

José Cardenas:
We'll look forward to it. Thank you very much, Dr. Paul Espinosa, ASU.

Paul Espinosa:
Great to be here.

José Cardenas:
You can watch "California and the American Dream" tonight on eight at 9:00, see part 3 "The New Los Angeles," and then again at 10:00 for part 4 "Ripe for Change." that's all tonight for Horizonte. We'll be back next Thursday night. I'm José Cardenas. For all of us here at Horizonte, have a good evening. ¶¶[Music]¶¶

Announcer:
If you have questions or comments about Horizonte, please write to the addresses on your screen. Your comments may be used on a future edition of Horizonte. Horizonte is made possible by contributions from the friend of eight, members of your Arizona PBS station. Thank you. Eight is a service of Arizona State University, supported by viewers like you. Thank you.
In this segment:
Roberto Medina: Special agent in charge, Arizona ICE (Immigration and Customs);
SPOTLIGHT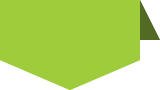 STAY in touch
with
azpbs.
org
!
Subscribe to Arizona PBS Newsletters: