Carlos Fuentes, one of the most influential writers in the Latino American World, died in May. Regents' Professor David William Foster, from ASU's School of International Letters and Cultures, and Regents' Professor Carlos Castillo-Chavez talk about the work and life of the Mexican novelist and essayist.
Transcript:
Jose Cardenas: THANK YOU FOR JOINING US. THE ARIZONA LATINO CAUCUS HAS DEVELOPED A NEW SET OF PRIORITIES FOR THE UPCOMING LEGISLATION AS WELL AS ELECTING A NEW LEADERSHIP. JOINING ME ARE STATE REPRESENTATIVE MARTIN QUEZADA:. HE REPRESENTS DISTRICT 13 NOW AND WILL REPRESENT DISTRICT 29 IN THE UPCOMING SESSION, AND STATE SENATOR ELECT ANNA TOVAR. SHE WILL REPRESENT DISTRICT 19 IN THE UPCOMING SESSION. WELCOME TO BOTH OF YOU. WE SHOULD START WITH CONGRATULATIONS ON WINNING YOUR ELECTIONS, THOUGH FOR YOU, SENATOR, IT WASN'T THAT DIFFICULT.

Anna Tovar: NO, I WAS UNOPPOSED FOR THE FIRST TIME.

Jose Cardenas: A LEGISLATOR'S DREAM.

Anna Tovar: YES. IN ALL MY YEARS OF SERVING THIS IS MY FIRST TIME EVER OF NOT HAVING ANYONE RUN AGAINST ME.

Jose Cardenas: YOU HAVE BEEN IN THE LEGISLATURE AS A REPRESENTATIVE. HOW DIFFERENT IS THE DISTRICT YOU NOW REPRESENT?

Anna Tovar: NOT MUCH MORE OF A CHANGE WITH OUR NEW DISTRICT BOUNDARIES THAT WILL BE IN PLAY FOR THE 2 NEXT LEGISLATIVE SESSION. I STILL HAVE AWFUL WEST PHOENIX, TOLLESON, AVONDALE. GET THING IS MY SEAT MATE MARTIN WILL BE REPRESENTING THE NEW DISTRICT NORTH OF US. SO VERY SIMILAR DISTRICTS.

Jose Cardenas: REPRESENTATIVE QUEZADA, YOU HAD OPPOSITION, YOU DID FAIRLY WELL AND EASILY WON.

Martin Quezada: I HAD PRIMARY OPPOSITION BUT CLEAR PATH IN THE GENERAL. MUCH LIKE SENATOR TOVAR IT WAS CLEAR.

Jose Cardenas: LET'S TALK ABOUT THE COMPOSITION OF THE LATINO CAUCUSES.

Martin Quezada: THERE'S A LOT MORE PEOPLE THIS YEAR. WE HAVE A SIGNIFICANT CAUCUSES WITH A LOT OF NEW AND UP AND COMING LEGISLATORS WHO ARE POISED TO DO GOOD THINGS IN THE LEGISLATURE. IN THE SENATE I BELIEVE WE HAVE FIVE MEMBERS. IN THE HOUSE WE HAVE 12 MEMBERS. SO WE HAVE A TOTAL OF 17 MEMBERS WHO ARE READY TO MOVE FORWARD THIS YEAR.

Jose Cardenas: THAT COMPARES TO ABOUT 10 OR 11 LAST YEAR?

Martin Quezada: APPROXIMATELY 10 OR 11 IN THE CAUCUSES IN THE LAST LEGISLATIVE SESSION.

Jose Cardenas: TO WHAT DO YOU ATTRIBUTE THE INCREASE IN NUMBERS?

Anna Tovar: I WOULD SAY IT'S BEEN ATTRIBUTED TO MANY MORE LATINOS RUNNING IN DISTRICTS. WE SEE THE INCREASE THIS YEAR, SIX NEW LEGISLATORS COMING ON BOARD, ALL HAPPEN TO BE REPRESENTATIVES. IT'S A GREAT BOOST FOR OUR CAUCUSES AND A GREAT WAY TO PUT OUR PRIORITIES AND MAKE SURE THAT WE ARE MOVING FORWARD FOR ARIZONA LATINOS.

Jose Cardenas: HOW MUCH OF THIS INCREASE IN NUMBERS IS A REFLECTION OF REDISTRICTING?

Anna Tovar: I WOULD SAY IT HAS BEEN A POSITIVE REFLECTION OF REDISTRICTING. OUR STATE DOES ENCOMPASS A THIRD REPUBLICAN, A THIRD DEMOCRAT, A THIRD INDEPENDENT YET OUR LEGISLATURE DOESN'T REFLECT THAT WE'RE HEADING IN STEPS IN THE RIGHT DIRECTION. ESPECIALLY WITH OUR NEW INCREASE IN OUR LATINO CAUCUSES.

Martin Quezada: YOUR REPUBLICAN COLLEAGUES WOULD DISAGREE, SAY IT'S A REFLECTION OF THE REDISTRICTING BUT AN UNFAIR PROCESS TO WHICH THEY OBJECTED WHILE IT WAS GOING ON AND TO WHICH THEY CONTINUE TO COMPLAIN ABOUT.

Martin Quezada: YES. THEY WILL CONTINUE TO COMPLAIN AND I'M SURE LAWSUITS. THERE'S A FEW LAWSUITS THAT ARE STILL PENDING, BUT I DO BELIEVE THAT EVERYTHING THAT HAPPENED WITH THE PAST, WITH THE REDISTRICTING COMMISSION WAS -- HAS SET THE PRIORITIES HERE IN ARIZONA FOR THE NEXT TEN YEARS AND FOR OUR ELECTION SYSTEM. I BELIEVE THAT IT WAS A FAIR PROCESS.

Jose Cardenas: REPRESENTATIVE QUEZADA, YOU'RE THE CHAIR ALONG WITH YOUR CO-CHAIR, SENATOR TOVAR. WE WANTED TO TALK ABOUT PRIORITIES. WE MADE THAT STATEMENT AT THE BEGINNING OF THE PIECE. WHAT ARE THEY FOR THE LATINO CAUCUSES?

Martin Quezada: THE LATINO CAUCUSES PRIMARILY WE WANT TO BE A STRONG, COHESIVE, UNIFIED VOICE ON ALL LEGISLATIVE MATTERS THAT ARE OF IMPORTANCE TO THE LATINO COMMUNITY. IN PARTICULAR THERE'S A FEW DIFFERENT AREAS THAT WE INTEND TO FOCUS ON. IING FIRST, GIVEN THE RISE IN THE LATINO POPULATION IN THE STATE OF ARIZONA IT'S BECOMING MORE AND MORE APPARENT THAT LATINO ISSUES ARE BECOMING ARIZONA ISSUES. ARIZONA ISSUES BECOMING LATINO ISSUES. THOSE ARE THE SAME ISSUES THAT LATINO LOCATE RATE SHARES WITH ALL OTHER VOTERS. PUBLIC EDUCATION, JOBS, THE ECONOMY. ACCESSIBLE, AFFORDABLE HEALTH CARE AND GOVERNMENT ACCOUNTABILITY. THESE ARE THINGS THAT WE AS A CAUCUS ARE GOING TO TAKE A STRONG STAND ON PRIMARILY NOT ONLY BECAUSE THEY AFFECT THE LATINO COMMUNITY BUT THEY AFFECT THE COMMUNITY AT LARGE. IN ADDITION TO THAT THERE'S ALWAYS THE OBVIOUS. THE IMMIGRATION ISSUE. WE AS A CAUCUS NEED TO BE THAT FIRST LINE OF DEFENSE. WE NEED TO ENSURE WHATEVER DEBATE IS HELD AT THE STATE LEVEL IS NOT ONLY RATIONAL BUT IT'S PROFITABLE TOO. WE'RE DOING SOMETHING POSITIVE WITH THAT DEBATE INSTEAD OF JUST DEFENDING ATTACKS THAT WE HAVE BEEN SEEING THE LAST FEW YEARS. SO WITH PARTICULAR FOCUS ON A HUGE DREAM ACT POPULATION OUT THERE THAT ARE GOING TO BE LOOKING FOR LEADERSHIP AND HELP AS THEY GUIDE THEIR WAY THROUGH THIS BROKEN IMMIGRATION SYSTEM.

Jose Cardenas: SENATOR TOVAR, WHAT CAN THE STATE LEGISLATURE DO ABOUT WHAT IS ESSENTIALLY A FEDERAL ISSUE? LET'S TAKE THE DREAMERS, FOR EXAMPLE WHAT. CAN YOU DO TO HELP THEM?

Anna Tovar: FOR EXAMPLE ONE OF THE BILLS THAT I'LL BE DROPPING ALONG IS 5 MAKING SURE THEY ARE ABLE TO GRANT THEM THEIR DRIVER'S LICENSE. IN THE PROCESS FOR THEM TO BE PRODUCTIVE ARIZONANS TO GO TO SCHOOL AND TO HAVE THAT SAFETY ISSUE OF HAVING THAT DRIVER'S LICENSE ISSUED TO THEM. IT'S IN ARIZONA LAW NOW THAT THEY CAN, BUT THE GOVERNOR DID PROHIBIT THAT FROM HAPPENING. IT'S JUST REALLY A BARRIER FOR OUR DREAMERS, FOR OUR YOUNG ADULTS TO BE -- TO BECOME PRODUCTIVE MEMBERS OF SOCIETY. IT'S ISSUES SUCH AS THOSE, HAVING BILLS PRINTED, FOR US TO SPEAK ON THE FACTS AND PRESENT THOSE FACTS TO OUR COLLEAGUES. LET THEM KNOW HOW VITALLY IMPORTANT IT IS FOR DREAMERS TO HAVE THEIR DRIVER'S LICENSE, FOR THEM TO MOVE FORWARD NOT ONLY IN OBTAINING THEIR GOALS BUT BEING PRODUCTIVE ARIZONANS.

Jose Cardenas: AS A PRACTICAL MATTER ARE YOU GOING TO BE ABLE TO DO MUCH MORE THAN JUST DEFEAT REPUBLICAN CONSERVATIVE INSPIRED MEASURES?

Anna Tovar: WE HAVE TO HAVE A PROACTIVE STANCE ON EDUCATING OUR COLLEAGUES. ON WHAT MAYBE SOME OF THEIR FEARS ARE, WHAT SOME OF THE FALSE ATTACKS HAVE BEEN ON NOT ONLY LATINOS BUT IN OUR COMMUNITIES AS WELL. SO I SEE TAKING A STRONG AS REPRESENTATIVE QUEZADA SAID WE HAVE TO TAKE A PROACTIVE APPROACH AND EDUCATE THEM ON OUR NEEDS AND WANTS OF OUR LATINO COMMUNITY. OUR VOICE IS GOING TO BE UNITED AS ONE AND LET THEM KNOW THESE ARE OUR PRIORITIES FOR OUR CONSTITUENTS. BRING SOLUTION TOTS TABLE. THAT'S ONE THING, WE ARE DEFINITELY TIRED OF ATTACKS ON OUR COMMUNITIES, OUR CHILDREN, OUR FAMILIES BEING TORN APART. NOW IS THE TIME TO STOP THESE DIVISIVE TYPE OF LEGISLATION SUCH AS SB 1070. TIME FOR ARIZONA TO MOVE FORWARD. IN ORDER TO DO THAT WE NEED TO STOP WITH THOSE POLICIES THAT WE KNOW DO NOT WORK AND IT JUST -- IT DIVIDES ARIZONA. NOW IS THE TIME TO BE MOVING FORWARD.

Jose Cardenas: DO YOU THINK YOU'LL BE ABLE TO, WHILE REPUBLICAN NUMBERS ARE DOWN THE LEADERSHIP HAS BECOME MUCH MORE CONSERVATIVE. STEVE PIERCE WAS OUSTED IN FAVOR OF A MUCH MORE CONSERVATIVE PRESIDENT IN THE SENATE.

Anna Tovar: WE HAVE TO TAKE THAT PROACTIVE MEASURE TO MAKE SURE OUR VOICES ARE HEARD. WE DO HAVE THE ARIZONA HISPANIC CHAMBER COMING IN. WE DID EXTEND THE INVITATION TO ALL DEMOCRATS AND REPUBLICANS FOR JUST TO USE AS EDUCATIONAL PIECE TO KNOW THAT THESE ARE PRIORITIES IN OUR COMMUNITY, AND WE HAVE TO FIRST START BY EDUCATING OUR COLLEAGUES ON WHAT OUR PRIORITIES ARE.

Jose Cardenas: WHAT ABOUT ISSUES SUCH AS GUNS IN SCHOOLS?

Martin Quezada: GUNS ARE DEFINITELY GOING TO BE AN ISSUE EVEN AFTER NEWTOWN. BECAUSE OF NEWTOWN AS WELL. THIS GOES BACK TO THE CAUCUS SPEAKING ABOUT ISSUES THAT AFFECT THE ENTIRE STATE, ONE ISSUE BEING HEALTH CARE. THAT'S ONE OF THE PRIME ISSUES BEHIND GUN CONTROL. IT'S A BIG PART OF THAT DEBATE. SO FUNDING HEALTH CARE INCLUDING ACCESS, FUNDING POLICE OFFICERS IN OUR SCHOOLS. IT GOES BACK TO PUBLIC EDUCATION. 7 THESE ARE HUGE ISSUES OF IMPORTANCE TO THE LATINO COMMUNITY AND THE COMMUNITY AT LARGE.

Jose Cardenas: DO YOU EXPECT THE LATINO CAUCUS TO TAKE ON GUNS IN SCHOOLS?

Martin Quezada: I EXPECT THE LATINO CAUCUS TO FIRST AND FOREMOST TAKE A DIFFERENT APPROACH TO THE GUN ISSUE IN TERMS OF FOCUSING ON SROs. FUNDING THOSE MAY ELIMINATE ANY OF THAT DISCUSSION THAT COME UP UP FROM TERMS OF ARMING PRINCIPALS --

Jose Cardenas: SECURITY OFFICIALS?

Martin Quezada: LET'S HAVE THOSE. MANY SCHOOLS HAVE THOSE ALREADY. LOTS OF SCHOOLS HAVE HAD THEM IN THE PAST BUT DON'T ANY MORE DUE TO CUT FUNDING FROM THE REPUBLICAN LEGISLATURE.

Jose Cardenas: YOU WOULD BE OPPOSED TO ARMING TEACHERS?

Martin Quezada: OF COURSE. I WOULD BE STRONGLY OPPOSED.

Anna Tovar: AS A FORMER TEACHER, IT DOESN'T MAKE SENSE FOR A TEACHER TO BE HANDLING GUNS. THEY ARE THERE TO EDUCATE OUR CHILDREN, NOT THERE TO PROVIDE SECURITY SUCH AS AN SRO OFFICER WOULD BE A PERFECT EXAMPLE OF PROVIDING THAT EXTRA SECURITY AT SCHOOL. AT THE SAME TIME EDUCATING OUR STUDENTS. WE JUST CAN'T HAVE ANYONE THERE ON THE CAMPUS WITH A GUN BUT DEFINITELY AND SRO OFFICER IS A TRAINED INDIVIDUAL THAT IS THERE USUALLY A FORMER POLICEMAN OR CAN BE AT THE TIME A POLICEMAN. WE NEED PEOPLE SUCH AS SRO OFFICER AT OUR SCHOOLS, NOT HAVING GUNS WITH OUR TEACHERS OR ADMINISTRATORS. NO NEED FOR THAT.

Jose Cardenas: ONE LAST AREA OF DISCUSSION. WE TALKED ABOUT RELATIONSHIPS WITH THE REPUBLICAN MAJORITY. WHAT ABOUT WITHIN THE DEMOCRATIC CAUCUS? IS THE LATINO CAUCUS GOING TO BE MORE OF A FORCE?

Anna Tovar: ABSOLUTELY. OUR CAUCUS, WE ARE 17 MEMBERS STRONG. WE DO INVITE ALSO OTHER MEMBERS FROM OUR NATIVE AMERICAN CAUCUS AS WELL. WE DO INVITE THEM TO PARTICIPATE. WE HAVE 'FEAR MEMBERS AS WELL THAT WHILE THEY ARE NOT LATINO CAN COME INTO OUR CAUCUS AND SEE WHAT ATTEND OUR MEETINGS, SEE WHAT OUR PRIORITIES ARE AND FOR THEM TO HELP IN UNITING OUR VOICE TOGETHER TO PUSH OUR PRIORITIES FORWARD. I DEFINITELY SEE US GAINING MOMENTUM WITH OUR NUMBERS AND BUILDING AGAIN IN THE NEXT TWO YEARS BY GAINING EVEN MORE MEMBERS IN THE NEXT ELECTION THAT WOULD BE UPCOMING IN TWO YEARS.

Jose Cardenas: SENATOR TOVAR, REPRESENTATIVE QUEZADA, THANK YOU FOR JOINING US. GOOD LUCK IN THE UPCOMING LEGISLATIVE SESSION.

Martin Quezada: Anna Tovar: THANK YOU.

Jose Cardenas: CHARITABLE ORGANIZATIONS HAVE BEEN CLIMBING BACK SLOWLY FROM THE RECESSION BUT ALSO HAVE SEEN GREATER DEMAND FORT SERVICES THEY PROVIDE. JOINING ME IS SHANNON CLANCY, DIRECTOR OF DEVELOPMENT FOR THE SOCIETY OF ST. VINCENT DE PAUL PHOENIX. COLONEL POSILLICO FOR THE SALVATION ARMY. GINNY HILDEBRAND, PRESIDENT AND CEO OF THE ASSOCIATION OF ARIZONA FOOD BANKS. THANK YOU FOR JOINING US. I THOUGHT I WOULD START ASKING EACH OF YOU TO DESCRIBE WHAT YOUR ORGANIZATIONS DO AND COLONEL, DID I PRONOUNCE YOUR LAST NAME CORRECTLY?

Colonel Posillico: CLOSE. Posillico

Jose Cardenas: COLONEL, TELL US WHAT THE SALVATION ARMY DOES IN THIS AREA. IT'S NOT JUST ARIZONA.

Colonel Posillico: OUR SOUTHWEST DIVISION BASICALLY SERVES EVERYTHING FROM LAS VEGAS, NEVADA, TO HOBBES, NEW MEXICO. WHEN WE TALK ABOUT IN TERMS OF THE SERVICES WE PROVIDE IT'S IN TWO STATES PLUS SOUTHERN NEVADA. OUR PURPOSE IS SOME OF THE PROGRAMS THAT WE OFFER RELATE TO TRYING TO MEET HUMAN NEED WHERE THAT NEED IS THE MOST EVIDENT.

Jose Cardenas: WE HAVE A PICTURE OF SOME OF YOUR VOLUNTEERS ON THE SCREEN.

Colonel Posillico: THAT'S HOW WE RAISE SOME OF OUR MONEY TO DO WHAT WE DO. THIS IS OUR ANNUAL KETTLE PROGRAM. WE OPERATE SEVERAL HOUSING PROGRAMS BOTH FOR FAMILIES AS WELL AS THOSE IN SUBSTANCE ABUSE AND RECOVERY PROGRAMS AS WELL AS SENIOR HOUSING. WE DO PROVIDE RENTAL ASSISTANCE. WE PROVIDE FOOD BOXES IN TERMS OF TRYING TO KEEP FAMILIES STABLE AND WITHIN THEIR HOMES. IN ADDITION TO OUR COMMUNITY CENTERS AND RECREATIONAL FACILITY THAT WE OPERATE IN SOUTH PHOENIX.

Jose Cardenas: TELL US ABOUT THE ASSOCIATION OF FOOD BANKS AND YOUR MEMBER ORGANIZATIONS.

Ginny Hildebrand: WE HAVE FIVE MEMBER ORGANIZATIONS THROUGHOUT THE STATE OF ARIZONA. THEY COVER ALL 15 COUNTIES WITH EMERGENCY AND SUPPLEMENTAL FOOD SERVICES. OUR ROLE IS REALLY TO IDENTIFY WHAT THOSE MEMBERS THINK THEY COULD DO COLLABORATIVELY AND COOPERATIVELY. WE DO THINGS LIKE OUR ARIZONA STATEWIDE GLEANING PROJECT THAT HARVESTS FRESH PRODUCE AND TRANSPORTS THAT --

Jose Cardenas: IS THIS A WAREHOUSE?

Ginny Hildebrand: THAT'S ONE OF OUR WAREHOUSES. THAT'S DECEMBER EFFORT MISSION IN NORTH PHOENIX, ONE OF OUR MEMBERS ALONG WITH ST. MARY'S FOOD BANK AND UNITED FOOD BANK IN THE VALLEY AND COMMUNITY FOOD BANK IN SOUTHERN ARIZONA AND TUCSON AND YUMA COMMUNITY FOOD BANK. THAT'S AN EXAMPLE OF WHAT WE HAVE IN TERMS OF A WAREHOUSE AND GETTING FOOD OUT. OUR FOOD BANKS ARE DISTRIBUTING CLOSE TO 11 MILLION POUNDS OF FOOD A MONTH AND WE'RE TRYING TO MAKE SURE THAT THE EMERGENCY AND SUPPLEMENTAL FOOD NEEDS THROUGHOUT COMMUNITIES IN ALL OF ARIZONA ARE MET.

Jose Cardenas: THESE ARE THE FOOD BOXES THAT ARE DISTRIBUTED TO INDIVIDUAL FAMILIES OR HOW DOES THAT WORK?

Ginny Hildebrand: THAT'S AN EXAMPLE OF WHAT A FOOD BOX MAY LOOK LIKE. IT'S USUALLY ABOUT A THREE-DAY SUPPLY OF FOOD THAT CAN INCLUDE FRESH VEGETABLES AND FRUIT. IT CAN INCLUDE DRY PRODUCTS, CANNED PRODUCTS, USDA COMMODITIES. EVEN PRODUCT THAT THE FOOD BANK WOULD PURCHASE TO PUT IN THERE.

Jose Cardenas: ALL LOOKS VERY HEALTHY. SHANNON, ST. VINCENT DE PAUL, GIVE US AN OVERVIEW.

Shannon Clancy: WE HAVE A DUAL MISSION. WE SERVE PEOPLE IN NEED BUT WE ALSO PROVIDE OPPORTUNITIES FOR OTHER PEOPLE TO SERVE. WE FEED, CLOTHE, HOUSE AND HEAL PEOPLE. PEOPLE KNOW US FOR OUR DINING ROOMS AND FOOD BOXES THAT WE PROVIDE THROUGHOUT CENTRAL AND NORTHERN ARIZONA. WE HAVE OUR THRIFT STORES THAT NOT ONLY ARE LOW COST PLACE FOR PEOPLE TO --

Jose Cardenas: THESE ARE VOLUNTEERS ON THE SCREEN?

Shannon Clancy: YES, SOME OF OUR VOLUNTEERS.

Jose Cardenas: SO THAT'S WHAT THEY ARE DOING, PUTTING TOGETHER THE BOXES.

Shannon Clancy: YES. WE HAVE OUR THRIFT STORES WHERE PEOPLE CAN BUY LOW COST ITEMS AS WELL AS WE GIVE THOSE AWAY FOR FREE FOR PEOPLE IN OUR VOLUNTEERS THROUGHOUT CENTRAL AND NORTHERN ARIZONA. THEY DO HOME VISITS TO PEOPLE IN THEIR HOMES, BRING FOOD BOXES AND CONNECT THEM WITH RESOURCES, PROVIDE RENT AND UTILITY ASSISTANCE. WE HAVE HOUSING PROGRAM FOR OLDER AND DISABLED ADULTS. WE ALSO HAVE A MEDICAL AND DENTAL CLINIC FOR THE WORKING POOR. WE DO A VARIETY OF THINGS TO MEET THE NEEDS OF WORKING POOR AND HOMELESS INDIVIDUALS AND FAMILIES.

Jose Cardenas: I BELIEVE WE HAVE A PICTURE OF THE DENTAL CLINICS WHICH HAS GOTTEN A FAIR AMOUNT OF VERY POSITIVE PUBLICITY.

Shannon Clancy: WE HAVE CHILDREN'S DENTAL PROGRAM, AN ADULT DENTAL PROGRAM. WE USE A LOT OF STUDENTS FROM A, IT-STILLS MIDWESTERN, OTHERS, THEY COME IN AND DO DENTAL HYGIENIST STUDENTS TRAIN THERE UNDER A DENTIST. WE USE A LOT OF VOLUNTEERS. VOLUNTEER DENTISTS FOR OUR ADULT PROGRAM. ONE OF THE GREATEST UNMET HEALTH NEEDS IN THE COMMUNITY IS IN ADULT DENTAL. YOU NEED A NICE SET OF HEALTHY TEETH TO JUST GET A JOB.

Jose Cardenas: ALL OF YOU MENTIONED VOLUNTEERED. MY SENSE IS THAT THAT COMPONENT OF WHAT YOU ALL DO HAS BECOME EVEN MORE IMPORTANT GIVEN THE ECONOMIC CRISIS.

Colonel Posillico: SIGNIFICANTLY SO FOR US IN TERMS OF WHAT THE VOLUNTEERS DO FOR US. WE RECENTLY COMING OFF OUR CHRISTMAS SEASON WE HAD ANGEL TREES OUT IN 15 DIFFERENT MALLS THROUGHOUT THE VALLEY OF THE SUN. ALL BASICALLY MANNED BY VOLUNTEERS.

Jose Cardenas: AN ANGEL TREE IS AN OPPORTUNITY --

Colonel Posillico: AN OPPORTUNITY WHERE WE WILL PUT TAGS ON TREES IN DIFFERENT MALLS WITH CHILDREN'S NAMES ON IT. THESE ARE ACTUAL KIDS WHOSE FAMILIES ARE REQUESTED CERTAIN GIFTS AND TOYS AT CHRISTMASTIME. AN INDIVIDUAL CAN TAKE ONE OF THOSE TAGS AND BUY THAT TOY AND WE SEE THAT THOSE TOYS ARE DELIVERED TO THE CHILDREN WHOSE NAMES ARE ON THE TAGS. THOSE ANGEL TREES ARE MANNED BY VOLUNTEERS. WE HAVE OUR WAREHOUSE DURING THE CHRISTMAS SEASON WHERE WE PACK AND DISTRIBUTE ALL OF THOSE TOYS AND MANY OF THEM ARE DONE BY VOLUNTEERS. I HAVE A LOT OF COMPANIES THAT COME DOWN WITH EMPLOYEES. ONE OF THE -- IN OUR KETTLE PROGRAM OBVIOUSLY WE HAVE A LOT OF VOLUNTEERS FOR THAT. THIS SEASON WE WERE FORTUNATE TO WORK WITH FRY'S GROCERY STORES 114 FRY'S STORES IN ONE DAY PUT THEIR EMPLOYEES OUT ON THE STREETS WITH THE RED KETTLES TO RAISE FUNDS FOR. THAT ON CHRISTMAS DAY, WE'RE DOWN AT THE CONVENTION CENTER. WE WORK WITH THE CITY OF PHOENIX THAT ALLOWS US TO USE IT TO SERVE CHRISTMAS MEAL THIS. YEAR WE PROBABLY HAD OUR LARGEST MEAL THAT WE HAVE EVER SERVED IN 27 YEARS WE HAVE BEEN DOING THIS. ALMOST 8,000 PEOPLE BETWEEN THOSE WHO DINED AND SAT DOWN AND HAD A MEAL THERE AS WELL AS THOSE THAT WERE HOME DELIVERED. WITH THAT ABOUT 1200 VOLUNTEERS JUST ON THAT DAY ALONE CAME OUT TO HELP US ACCOMPLISH THAT.

Jose Cardenas: YOU MENTIONED YOUR KETTLE PROGRAM. NEWS REPORTS WERE YOU WERE ABOUT $1 MILLION DOWN THIS HOLIDAY SEASON.

Colonel Posillico: THAT'S ACROSS BOTH THE STATES OF NEW MEXICO AND ARIZONA AND SOUTHERN NEVADA. WHEN WE TALK ABOUT THAT, REPRESENTS ABOUT 3% DECLINE FROM LAST YEAR. SOME FOR DIFFERENT REASONS. SHORT AMOUNT OF TIMES THAT WE'RE BEING ALLOWED TO STAND AT LOCATIONS, SOME DEPARTMENT STORES CHANGING THEIR POLICY ON WHETHER WE CAN BE THERE OR NOT. SO YOU PUT THAT TOGETHER AND WITH THE ECONOMY THAT DOES REPRESENT SOMEWHAT OF A DECLINE.

Jose Cardenas: GINNY, SPEAKING OF THE ECONOMY, WHILE YOUR REP NEWS AS I UNDERSTAND -- REVENUES WERE BASICALLY FLAT, DEMAND HAS GOTTEN MUCH GREATER.

Ginny Hildebrand: RIGHT. OUR FOOD BANKS ARE SEEING MORE PEOPLE COMING TO THEIR AGENCIES AND TO THEM DIRECTLY. WHAT WE HAVE ALSO SEEN IS SOME OF THE FOOD DONATIONS NOT QUITE COMING IN AT THE SAME LEVEL WE HAD HOPED. THAT DOESN'T MEAN THAT PEOPLE AREN'T BEING GENEROUS WITH WHAT THEY HAVE. I THINK THE CORPORATE COMMUNITY AND RETAIL GROCERS, FOR INSTANCE, GROWERS, PACKERS AND SHIPPERS IN OUR STATE HAVE BEEN TREMENDOUSLY GENEROUS. BUT THEIR POLICIES AND PRACTICES FOR MANAGING THEIR BUSINESSES HAVE TIGHTENED UP THEIR INVENTORY HAS TIGHTENED UP THE WAY THEY DISTRIBUTE FOOD SO THEY DON'T HAVE AS MUCH TO GIVE, SO WE'RE FORCED TO LOOK AT OTHER WAYS THAT WE CAN FILL THOSE FOOD ORDERS WHETHER IT'S THE SALVATION ARMY OR ST. VINCENT DE PAUL OR OTHER LOCAL AGENCIES WITH THE FOOD TO MAKE SURE THAT THERE'S ENOUGH FOR EVERYBODY. WE HAVE NEEDED TO PURCHASE MORE FOOD IN THE LAST TWO YEARS THAN IN THE PAST. SO WE'RE TRYING TO MAKE SURE THAT THE FOOD THAT WE HAVE IS SPREAD AS EQUITABLY AS WE CAN.

Jose Cardenas: ONE OF THE ISSUES YOU HAVE BEEN DEALING WITH MAY HAVE BEEN RESOLVED WITH THE LEGISLATION JUST PASSED IN WASHINGTON, THE SO-CALLED FISCAL CLIFF LEGISLATION, WHICH INCLUDED AN EXTENSION OF -- FARM BILL?

Ginny Hildebrand: THE FARM BILL REAUTHORIZATION. IT EXTENDED THE 2008 FARM BILL THROUGH SEPTEMBER OF THIS CURRENT YEAR THAT WE'RE IN NOW. 2013.

Jose Cardenas: WE'RE NOT JUST TALKING ABOUT THE PRICE OF MILK NOT GOING UP ASTRONOMICALLY. THERE ARE OTHER IMPORTANT ASPECTS OF THAT.

Ginny Hildebrand: OTHER PROGRAMS IN THE FARM BILL ARE THINGS LIKE THE SNAP PROGRAM, USED TO BE CALLED FOOD STAMPS. ANY OF THE COMMODITY DISTRIBUTION PROGRAMS LIKE COMMODITIES FAMILIES MAY GET THAT QUALIFY THROUGH FOOD BANKS. THOSE PROGRAMS WERE ALL REAUTHORIZED LAST NIGHT WITH THE PASSAGE OF THAT LEGISLATION. THAT'S A GOOD THING. WHAT WE HAVE TO MAKE SURE IS GOING FORWARD NOW IN THE NEXT COUPLE OF MONTHS THAT THE BUDGET BILLS DON'T CUT THOSE PROGRAMS BACK OR DON'T TRIM THE ELIGIBILITY IN SOME WAY.

Jose Cardenas: SHANNON IF DEDUCTIONS WERE CAPPED. HOW DO YOU FEEL ABOUT WHAT ULTIMATELY CAME DOWN?

Shannon Clancy: I THINK THAT THE MAJORITY OF YOUR AVERAGE DONOR, THE MAJORITY OF PEOPLE WILL CONTINUE TO BE GENEROUS AND GIVE WHAT THEY HAVE. THE CHALLENGE WAS IF THEY LIMITED THOSE, AND THERE WEEKEND -- THE REASON THAT PEOPLE GIVE ISN'T ALWAYS DUE TO GETTING THAT DEDUCTION ON THEIR TAXES BUT THAT'S AN INCENTIVE FOR PEOPLE TO GIVE.

Jose Cardenas: THEY HAVE MANY POSED LIMITATIONS.

Shannon Clancy: AT A HIGHER LEVEL FOR LARGER -- FOR THE UPPER --

Jose Cardenas: INSTEAD OF JUST A CAP ON ALL YOUR DEDUCTIONS IT'S MORE OF A SLIDING SCALE?

Shannon Clancy: I DON'T THINK THEY PUT A LIMIT ON WHAT WILL IMPACT THE MAJORITY OF DONORS. AT ST. VINCENT DE PAUL I WOULD SAY WE ARE BASED ON COMMUNITY OF GIVES. WE HAVE THOUSANDS OF DONORS WHO GIVE LITTLE BITS, GIVE WHAT THEY CAN. I DON'T THINK THAT THAT WILL IMPACT THOSE ONGOING DONATION STREAM THAT WE RELY ON TO DO OUR WORK. OUR HOPE WOULD BE THAT THEY WILL CONTINUE TO BE AS GENEROUS AS THEY CAN. THAT'S REALLY WHAT WE HAVE SEEN OVER THE LAST COUPLE OF YEARS THINGS HAVE BEEN HARD FOR EVERYONE, BUT I ALSO THINK THAT PEOPLE HAVE -- WE ALL KNOW PEOPLE WHO HAVE BEEN IMPACTED BY THE ECONOMY AND THEY HAVE FAMILY MEMBERS WHO HAVE, SO PEOPLE LOOK AT THAT AND SAY, I CAN DO -- I'M IN A POSITION TO DO WHAT I CAN. MAYBE IT'S NOT AS MUCH AS I DID A COUPLE OF YEARS AGO BUT I STILL WANT TO HELP. I TALK TO DOZENS OF PEOPLE THAT SAY, HERE'S WHAT I CAN DO. I JUST WANT TO MAKE A CONTRIBUTION. I KNOW YOU DO GOOD WORK AT ST. VINCENT DE PAUL AND I WANT TO HELP AS MANY PEOPLE AS WE CAN IN THE COMMUNITY.

Jose Cardenas: COLONEL, WE JUST HAVE 30 SECONDS. ONE OF THE GROUPS THAT SEEMS TO HAVE GREATER NEEDS IS VETERANS. 17

Colonel Posillico: YOU KNOW, WE WORK A LOT WITH THE VETERANS IN TERMS OF REHABILITATION PROGRAMS. WE OPERATE FOUR REHAB CENTERS BETWEEN NEW MEXICO AND ARIZONA. SO WE'RE WORKING A LOT WITH THEM TRYING TO TRANSFORM --

Jose Cardenas: YOU'RE SEEING MORE OF THEM?

Colonel Posillico: YES. WE HAVE WAITING LISTS AT SOME OF THESE FACILITIES.

Jose Cardenas: ON THAT OMINOUS NOTE, BUT I KNOW YOU ALL ARE DOING AS BEST YOU CAN, WE'RE DONE WITH OUR INTERVIEW FOR TONIGHT. THANK YOU FOR JOINING US. THAT IS OUR SHOW FOR TONIGHT. I'M JOSE CARDENAS. HAVE A GOOD EVENING.

SPOTLIGHT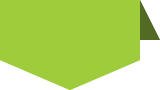 STAY in touch
with
azpbs.
org
!
Subscribe to Arizona PBS Newsletters: