HORIZON examines
Proposition 6 – For housing that is affordable to families and seniors and revitalizing neighborhoods.
And Proposition 7 – For sewer and other infrastructure improvements.
Find out more, visit the companion Web site.
Transcript:
Michael Grant:
Tonight on Horizon. A weeklong series on the Phoenix bond election continues with In-depth analysis and balanced debate on both sides of The Issues. Phoenix bond 101 continues tonight at 7, only on Horizon.

Michael Grant:
Tonight on Horizon, Arizona continuing to cope with an unprecedented dry spell. Payson emergency crews fighting fires much earlier this season while experts try to gear up for the worst to come. The English Language Learning debate continues. Daily fines amount by the hundreds and thousands each day-- have the governor Napolitano and legislature come to any sort of agreement?

Michael Grant:
We'll talk to an "Arizona Republic" reporter closely following that story. Plus a look at the Phoenix bond Election: tonight affordable housing and storm sewer systems. All those next on Horizon.

Announcer:
Horizon is made possible by The Friends of Channel 8, members who provide financial support to this Arizona PBS station. Thank you.

Michael Grant:
Good evening. Welcome to Horizon. I'm Michael Grant. Brush fires are breaking out early and often this year in our state. It's something of course we normally deal with in May, not February. Phoenix has not had rain for 120 Days. And experts say our battle with brush fires is just beginning, both locally and nationally. Nadine Arroyo has more.

Nadine Arroyo:
Since early February Payson has dealt with the driest winter in state history, in the worst way possible. Early brush fires have swept through the area. And although experts say emergency crews have contained The February fire within a parameter surrounding nearly 4,200-acres of land, they also add the worst may be yet to come.

Gary Roberts:
It's just that conditions are extremely dry, obviously for February. We're seeing conditions right now that we normally would see in late June.

Nadine Arroyo:
And you can blame the Drought on La Niña, a Pacific Ocean cool front that forces those much needed storms, whether snow of rain to sweep throughout the northern edge of the country, bypassing the state altogether. Meteorologists say there is no relief in sight. While emergency response teams work around the clock, President Bush released his proposed budget for 2007. In it, he proposes cutting $10 million in resources to fight and prevent wildfires, among other fire-related service cuts.

Michael Grant:
Joining us tonight to talk about the drought and its effects is Stephen Pyne, Regents Professor at the ASU School of Science. Stephen, it's good to see you again. I'm sorry under these circumstances, but personally.

Stephen Pyne:
That's the way it is.

Stephen Pyne:
I'm a pyromantic. I'll take it where I can find it.

Michael Grant:
You know it's bad when we have a fire called the February fire.

Stephen Pyne:
It's not only the fires are happening but they are growing vigorously at this stage with relatively short days, relatively mild winds. It is grim. It's grim everywhere you look. In the past there are always -- To have a big fire or to have a bad fire season a lot of things have to come together. And it's very, very rare that all those things come together. There's always a couple of things extreme but other things are not, so you balance it. But looking across the scene right now, they're all bad.

Michael Grant:
Yes. Normally you may have a bad brush fire season but you'll have conditions where the forest fire season will not be as bad or vice versa. This year, unfortunately, all the elements are positioned to just have the whole state on fire.

Stephen Pyne:
Well, normally, Arizona is a great place for fire because of the elevation changes. So if we have a wet winter, lots of stuff grows in the desert and you have spring fires in the desert. If you have a dry winter, nothing grows in the desert but the mountains dry out so you have fire. So there's always some activity somewhere. This year it's so extreme that all the middle and upper levels are dry and ready to burn, not just from this year, but from a decade of drought and we still have a lot of residual material down in the desert. So everywhere you look there's something to burn.

Michael Grant:
Yeah. I was going to say, last year's wet winter, while good news last year, unfortunately exacerbates the problem this season.

Stephen Pyne: It does. And the stuff that grew up doesn't decay in the southwest. You don't have a lot of biological decomposition. Something either has to eat it or it has to be taken out by fire. And generally fire would be the mechanism for doing that. The problem is that we have so much stuff there and arranged in such ways that it's very hard to do that in a benevolent, controlled ways. Fires are going to come in and behave a lot more virulently than we'd like.

Michael Grant: Unfortunately, it is starting to look like this time last year was not a break in the drought but was a wet spell in the midst of a continuing drought. What are the tree rings telling us about the periods that we're in currently?

Stephen Pyne:
Well, you really ought to talk to the tree ring specialist and Climatologist. But I'll relay what I've learned from them. Predicting probably a 20 or 25-year drought, a very serious drought. And if they're correct, then we're probably less than halfway through that cycle. So what we're seeing now will be the norm. We may get little breaks as we did last spring. But otherwise it's going to continue. And that could lead to not only massive fires, but little turnover of vegetation. Stuff won't regenerate in the same way. I don't think anybody knows.

Michael Grant:
For example, If you had a drought that prolonged in duration, would you see the Ponderosa's literally moving to higher elevations?

Stephen Pyne:
Moving to higher ground, in this case for drought not floods. Yeah. They can weather a lot of drought. But under extreme conditions if they're too stressed they can't, they may be hit by beetles, something else may take them out. What happens under those conditions is that they don't reproduce. They might be able to survive if nothing else hits them. But if fire, beetles, mistletoe, whatever else coming in, then they could be knocked out and not come back for perhaps a very long time. I don't think anybody knows. The tree ring analysis suggests that 2002 was the worst on record. Not the worst in state Climatological records but by tree rings that is in 1,000 years. That was in the early stages of this drought, if they're correct. So it didn't look like we're going to get much of a break. We may get small breaks.

Michael Grant:
Now, the beetle hit pretty heavily in the northern elevations I think it was three winters ago. I'm trying to recall. You've got dead trees up there in various states. How does that exacerbate, or not, the fire season that we're looking at here over the next 4 or 5 months?

Stephen Pyne:
Well, they connect in a number of ways. If the tree is recently killed or dying, then the dead needles can allow fire to get into the canopy. If there's enough fire in the ground that can get into the crowns of the trees and propagate, that's a very dangerous situation. But that situation won't last for more than a season or two. The needles will fall, small twigs and so forth will fall. That puts more stuff on the ground, which can be difficult. Those ground fires can then get into the dead trees, those can throw sparks. And some of those sparks may in turn go some distance ahead. So it's a dangerous situation, but the sense of this leading to violent crime fires is a very short - lived one.

Michael Grant:
Because once the tree's on the ground, you were pointing this out to me, actually if it's a big tree on the ground, not nearly as bad as having a lot of the small, combustible material on the ground.

Stephen Pyne:
Fire reacts on the surface. So things that have a lot of surface relative to their size quickly become involved. So twigs, pine needles, grass, things like that. Big stuff doesn't. Fire's not a very good conductor of heat. That's why you have cooking utensils with wooden handles. So the fact that you have a lot of biomass, a lot of stuff out there doesn't mean you have a lot of fuel. Only a fraction of that biomass is really available to burn. And it's the smaller stuff. If you've ever had a camp fire you know this. The camp fire is dying down, What do you do?

Stephen Pyne:
Put in some pine needles, kindling. You put in a big log, particularly a big green log, the fire will go out. So that's why logging, taking out the big stuff is not necessarily a solution to this. But we'll leave that question for another time. But it's really the distribution of that small stuff. That really provides the momentum for the fire. That's where the fire will go.

Michael Grant:
As a person who is notoriously bad on starting fires -- and I mean in domestic settings, I'm with you. You spent a lot of time on the north rim of the canyon working with and against forest fires. I would think one of the other things here, the dry conditions, the combination of elements, we have discussed those kinds of things, got to be the extreme and some of the worst conditions from a fire fighting standpoint that you probably would face.

Stephen Pyne:
Well, and increasingly we're finding the agencies are not willing to put firefighters to go sort of toe to toe with these big flames. They're going to pull back, they're willing to trade off some more space. And even if buildings are involved. I mean, they're just not -- that's no longer an acceptable practice. So that makes it also more difficult to control. I mean, everything is against us. The climate, the weather, the approaching fire season. All that increase the proneness for fire. We've got a legacy of land use which has left us with forests that are very combustible in dangerous ways. And also we've been recolonizing what had been a rural landscape. We're filling it up with houses. So there are very few buffers left. There was always something. Something's in bad shape but something else we can leverage to make it happen. And it's hard to see any grace period, any leverage unless something breaks. We're really left praying for rain and hoping for luck. As you point out, it's better to be lucky.

Michael Grant:
Better to be lucky than good. We certainly can rule out the possibility that might get some relief in March. I know two or three years ago we got some late, late April stuff. But at least current conditions it's not looking real good.

>>Stephen Pyne:
That's really about the only hope on the Horizon is or two and last long enough to dampen that early spring when everything is most volatile, to keep the fires quelled a little bit until we can have what we hope is a good monsoon season and we can begin drenching that landscape and gradually taking the fire proneness out of it.

Michael Grant:
Right. And one of the other advantages with at least some late moisture activity is that it will forestall it a little bit.

Stephen Pyne:
Yes. If you get some grass, the green grass stalls fire on the level of the ground. I mean, it's all to the good.

Michael Grant:
All right. Stephen Pyne, thanks very much for the information. We will continue to keep our fingers crossed for luck.

Michael Grant:
Tonight we continue our series on the upcoming Phoenix Bond election by taking a look at the final two proposition on the ballot. Proposition 6 would provide money for affordable housing in neighborhood revitalization. Here is more on that measure.

Mike Sauceda:
This is the Hope VI housing project in southeast Phoenix, an efforts to provide affordable housing. Proposition 6 would provide $85 million for affordable housing and to revitalize neighborhoods. $17 million dollars would be used for foreign housing. There would be money for public housing modernization and cash for state fair redevelopment as well as for a graffiti buster service went center.

Phil Gordon:
Proposition 6 is about touching everyone, in their neighborhoods, in areas that we care about. First and foremost it's about neighborhood revitalization. There's dollars in there to really help our west side revitalization program, to help bring back valley and a lot of areas on the west side that need new infrastructure investment. It's also about helping our war against graffiti with a new graffiti center to fight out those signs of blight that effect our neighborhoods. And we do a great job on that. It's also about helping those less fortunate than us in terms of homeless with some money towards more beds for those that are suffering. So it really is about those dollars that will give our city literally a heart.

Michael Grant:
Final measure, Phoenix voters will be deciding on would provide basic infrastructure for the city such as storm sewers. Here is more information on Proposition 7.

Michael Sauceda:
This is the corner of Pinnacle Peak Road and Tatum Boulevard in northeast Phoenix. Proposition 7 will provide $16 million for improvements to the intersection. The final proposition on the ballot deals with some basic infrastructure for the city like improvements to the intersection. It would provide $147.4 million to do things like help shore up the storm sewers and upgrade pedestrian signal indicators.

Phil Gordon:
Item 7 isn't as flashy maybe as some of the others. But let me tell you something. We all know what happened in New Orleans. We all watched what Katrina did. And while that was a horrible experience, what I knew and what I saw when I flew over that destruction was that if that city and the government had listened to the experts and invested in infrastructure, in their particular case dikes and levees, the tragedy wouldn't have been anywhere near the scale and scope it was. And I'm excited that the residents of Phoenix are going to have the opportunity to invest this much money in infrastructure, in storm sewers and other infrastructure that are thus needed. The citizens of this subcommittee should be applauded that pushed for this. This to me again is about public safety and about protecting neighborhoods from flooding. Improvements in the storm sewer will help those who live in certain neighborhoods because of Phoenix's terrain.

Phil Gordon:
In particular storm sewers are for those areas particularly in the central city and to the southwest where as water flows from the north down, it goes through the city. And while we have a significant storm sewer system in place, we haven't completed it. And this is about completing the rest.

Michael Grant:
Tomorrow we'll wrap up the week-long series with a recap of all the proposed bonds and also have a pro-con debate.

Michael Grant:
Fines continue to mount as Governor Napolitano and the legislative leaders try to come up with a compromise on English Language Learner instruction for school kids who do not speak English. The governor called a special session, of course. She has vetoed two previous republican plans that were intended to try to satisfy a federal court order to improve English instruction in the state. Joining us now to bring us up to date on the political maneuvering is capitol reporter for the "Arizona Republic" Robbie Sherwood. Robby, at the end of last week there were some signs, particularly from legislative leadership, that they felt they were getting more meaningful signals from a governor, I think feeling that maybe it was a two way street, we were going to make some progress. Where are we?

Robbie Sherwood:
If progress is measured by the fact that they're actually sitting down and talking to each other and remaining cordial and maintaining a dialogue they're making progress. If you're looking for actual concrete steps toward a resolution that's costing us $500,000 a day, then not so good. They met this afternoon. Broke up literally right before I came here. And not that they gave us a lot of details, but the mood was that they hadn't made much progress. I think that they've found some common ground on the edges of a pretty wide gap. But they're still meeting some really big issues that they just have fundamental differences on. Meanwhile the fines have reached $11 million.

Michael Grant:
I was just going to ask how high they were. It's been like watching power ball or something.

Robbie Sherwood:
Yeah. It's going to roll over a couple more times in Power ball lingo, I predict, before they reach some common ground.

Michael Grant:
One lot of the thoughts that were circulating late last week was that a possible compromise. Because you have two or three different issues going on here, as you know. But let's just deal with the funding issue that maybe a possible compromise could be a little more front-end money into the formula.

Robbie Sherwood:
Right.

Michael Grant:
Which is what the governor and others, democrats argue for, coupled with, however, some form of the grant program that republicans and legislative leader looking for. Are they still exploring that at all?

Robbie Sherwood:
I think that that's where they're working. I can't say that they're seeing eye to eye. The republicans have stopped wanting to call it a grant program, however I don't think they fundamentally changed the way it works when we were calling it a grant program for about a year. This issue of whether or not we funded kids on a per child basis, the formula funding, versus requiring each individual school district to investigate and figure out how much it really costs them individually to educate their E.L.L. kids and coming to the state for that money, the grant program is -- I sense that they're still pretty far apart on that. As the other big elephant in the room, the republican plan calls for school districts to back out federal funds that they're already getting that can possibly be used for E.L.L. but also a variety of other things and use those for English Language Learner programs to the tune of however many English language learner kids there are. It's on a percentage basis. Some real problems really whether or not -- potentially legally whether or not the Feds will allow the state to direct those funds when they have federal strings attached. They went out to get some legal opinions about that. That was -- the meeting yesterday. I don't know. I believe it was 2 days ago broke up with -- we're going to talk to the lawyers to see where we got on that. Apparently they got some information today. They didn't share details on it but it sounded like it was inconclusive. There's a joke going around if you have a certain number of lawyers you're going to get a certain number of legal opinions. Maybe they had --

Michael Grant:
5 attorneys came back with 8 different opinions, something along those lines?

Robbie Sherwood:
I think I've heard those jokes. Why are the two sides so entrenched, Robbie, getting back to the grant concept or the per pupil funding concept?

Michael Grant:
It would seem intuitively correct that depending upon the district, depending upon the location, depending upon the size of the English Language Learner population, small verses whatever, that there certainly could be school by school and district by district variances. Why is there such an entrenched attitude on this?

Robbie Sherwood:
I think -- simply looking at this from two fund fundamentally different ways. The way we fund all other education is on a per pupil basis, a formula way. But I think I've said this before on your show that the governor is looking at this like, how do we get out of this?

Michael Grant:
How much money do we have to spend to get out from under this lawsuit?

Robbie Sherwood:
The republicans are coming at this from, how do we get out of this lawsuit without breaking the bank and with some reforms. And they're just not even speaking the same language in a lot of ways. That's why we were excited that at least they got in a room last week. But I'm sensing a stalemate. What's out there is that the judge is waiting to make a decision on where to place these fines. And I think that if and when that judge speaks, that could actually break the stalemate in a really explosive way.

Michael Grant:
Now, the two choices laid before the judge there is, well, okay. Take our fines but then redirect it kind of into the existing per pupil allocation system.

Michael Grant:
And right now.

Michael Grant:
And right now. Or alternatively just hold on to it but then ultimately use it to fund whatever solution legislatively you come up with.

Robbie Sherwood:
Right. And if the judge takes that first option you're going to see the top of some republicans heads blow off. Legislating money from the bench, its. But it will be a victory for the governor and the democrats who want to see some solutions to this problem now.

Michael Grant:
Because theoretically, at that point in time you could sit and wait.

Robbie Sherwood:
Right. What is her impetus to negotiate them about going to the classroom. And conversely, if the judge refuses to designate those funds for the classroom and says, you guys have to work it out, then that gives some strength to the other side.

Michael Grant:
Any meetings immediately planned?

Robbie Sherwood:
They've agreed to meet again. Again, a minimal sign of progress but we'll take what we can get. I don't remember if they said meeting tomorrow. I'm assuming they'll try to meet on any day that the legislature is here. Because obviously the money is just racking up day by day.

Michael Grant:
In the meantime, I know other legislative business is being conducted and those kinds of things. But this has been a major distraction element in what otherwise would have been normally the regular business of the legislature.

Robbie Sherwood:
Certainly, yeah. It's just adding kind of a sense of chaos to a pretty chaotic session. There were more bills than they've ever had before moving through at a fairly break neck pace because they're trying to finish this legislative session a couple of weeks ahead of what they usually do. So you're seeing some frayed nerves because the leaders are mad at each other -- at least they're mad at the governor -- And then, yeah, the public is kind of coming unglued because they're having these break neck committee meetings where there's not a lot of public testimony. So it's weird down there.

Michael Grant:
All right. Well, what's new with that?

Michael Grant:
Robbie Sherwood, "Arizona Republic." Thank you very much for the info.

Robbie Sherwood:
Thanks for having me.

Mike Sauceda:
Phoenix voters will be deciding the fate of 7 ballot measures March 14. If approved the $878.5 in measures will pay for things like new police and fire facilities, sewer improvements, cultural facilities and much more. But not everyone agrees with the Phoenix bond measures. Hear more Thursday at 7 on Horizon.

Michael Grant:
And tomorrow, following Horizon, please stay tuned for Horizonte. Then on Friday we'll have our panel of journalists right back at this not so roundtable to talk about the week's news developments. Thank you very much for joining us on a Wednesday evening. I'm Michael Grant. Have a great one. Good night. ¶¶[music]¶¶

Announcer:
If you have comments about Horizon, please contact us at the addresses listed on your screen. Your name and comments may be used on a future edition of Horizon.

Announcer:
Horizon is made possible by The Friends of Channel 8, members who provide financial support to this Arizona PBS station. Thank you.
In this segment:
Stephen Pyne:Regents Professor at the ASU School of Science;
SPOTLIGHT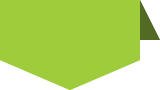 STAY in touch
with
azpbs.
org
!
Subscribe to Arizona PBS Newsletters: