June 13th marks the 40th anniversary of a landmark ruling by the U.S.Supreme Court. Justices affirmed the right to remain silent in the famed Miranda ruling. Ernesto Miranda of Phoenix was the man whose case led to the decision. We will look at the case and its impact on the judicial system.
Transcript:
Cary Pfeffer:
Tonight, on "horizon," it's been 40 years since the landmark decision that changed the face of criminal justice in our country, Miranda v. Arizona. We will look back at the case that affirmed a criminal suspect's right to remain silent and to have an attorney present.

Cary Pfeffer:
Plus county national security agency seeks private details of customers' phone records? We will talk with the director of the Arizona ACLU about that and other issues next on horizon.

Cary Pfeffer:
Good evening and welcome to Horizon. I'm Cary Pfeffer in tonight for Michael Grant. First up in the news, Salt River project is reporting that 2006 is the second driest runoff season on record. The 2002 season has been the driest so far, but SRP says its reservoirs are doing well because 2005 was a wet season. The drought that has been ongoing for 11 years is evident in the lack of runoff in the salt and Verde River, which feed the reservoirs that bring water to the greater phoenix area. The runoff season is recorded from January to May.

Cary Pfeffer:
The U.S. Supreme Court's 1966 ruling in Miranda v. Arizona required officers to warn the people they arrest of their rights to remain silent and see a lawyer. In the years after it was handled down there has been ongoing debate and legal challenges to Miranda. But to this day, the ruling stands. It restrictions police interrogations and requires law enforcement to read suspects their Miranda rights. In a moment, we will discuss the impact of the case. First; a look back at Miranda.

Grace Provenzano:
Miranda rights must be read to every person before any interrogation by police, or when they are in custody. Miranda rights became part of the American lexicon more than 30 years ago. Arturo Miranda, number one in this police lineup, was often in trouble with the law. Shortly after this photo was taken police coerced Miranda into a confession. He admitted to a rape and was also eventually found guilty of an earlier robbery. The cases were appealed to the Arizona Supreme Court, and it confirm would both convictions. It went on to become a landmark case argued at the U.S. Supreme Court. The following words came from a brief written by U.S. Supreme Court justice in 1966. "You have the right to remain silent. Anything you say can be used against you in a court of law. You have the right to consult an attorney before questioning. You have the right to have your attorney present with you during questioning. If you cannot afford an attorney, one will be appointed for you at no expense to you. You may choose to exercise these rights at any time. Do you understand these rights?" Peter Baird was on the Miranda defense team in the mid-1960's.

Peter Baird:
Before Miranda, there were voluntary hearings that could last days sometimes as to whether the suspect was coerced, what he or she knew. Miranda really cuts through all of that in most cases.

Grace Provenzano:
Baird says the purpose of Miranda was to try to put an end to forced confession, beatings and torturing people under arrest by letting them know their constitutional rights. John frank argued the case at the U.S. Supreme Court in 1966.

John Frank: People should not be compelled to give confessions without knowing what their rights are. The fact is that the well educated or those who can afford lawyers know what their rights are. It is basically poor people who can't get counsel who are scooped up by the law and are then, because they don't know their rights, led to give them up in ignorance. And that shouldn't happen.

Cary Pfeffer:
Here now with some retrospective on the case, and the ruling, is phoenix criminal defense attorney Michael Black. Thanks very how much for being here.

Michael Black:
Nice to be here.

Cary Pfeffer:
This is a case that anybody who watched 1960's or 1970's cop shows ended up hearing those Miranda rights over and over again, "dragnet" and those sorts of things. Besides being something that shows up in those kinds of things it really is a major ruling as far as criminal defense is concerned.

Michael Black:
It really is. It has become so engrained in our law enforcement daily lives that it will never ever leave. The Supreme Court had a chance to take a look at this three years ago and decided that it had been so engrained in our social fabric as far as rights are concerned that it will never leave.

Cary Pfeffer:
There have been challenges, but in our discussions before we started the interview, you said most of the time it focuses sort of around the edge, not challenging the fact that people should be read their rights but sort of some of the details about how it's handled.

Michael Black:
That's right. Particularly in this day and age, whether someone who doesn't speak English understood those rights, whether they have to be translated, those sorts of things. And then for the rights to attach you have to be in custody so the issues then concern whether someone is in custody or not so that the rights have to be read.

Cary Pfeffer:
In other words, somebody could have a discussion, an officer could have a discussion with somebody who may be a suspect, may not, and information could be gathered there. Can that information then be used in court?

Michael Black:
Well, the typical legal response is, maybe. If the person is in custody and the questioning is designed to elicit information, then, they have to be read their rights. But taking a step back, general booking questions, questions about who was where at beginning of an investigation, probably wouldn't cause anyone to have to have their Miranda rights read to them.

Cary Pfeffer:
In this sort of a day and age where rights issues and that sort of thing get brought up on a regular basis, are we in a situation where especially with the number of folks who do not speak English as a first -- as their first language, that it seems like that issue, and the clarity of understanding that occurs when an exchange is happening between an officer and a suspect, I would imagine those kinds of issues end up being discussed in court and sort of hammered out, those kinds of details.

Michael Black:
Right. And it's becoming more and more important because most people think that they're under some obligation to answer a police officer's questions. And they are not. When you leave the United States, given the course of police tactics in other countries, particularly in Mexico, those folks think that they are obligated to answer questions. And it may not indeed even know this they are entitled to a lawyer. So those issues come up much more frequently than other issues concerning custody and that sort of thing.

Cary Pfeffer:
For anybody who is sort of thinking that this is part of what we -- what we have as our overall rights system, it's not full -- it's sort of in a separate category rather than part of the natural underpinnings of our nation.

Michael Black:
Right. Absolutely. The, there is no constitutional right to a lawyer or right to Miranda rights. This was created by the Supreme Court as a prophylactic factor to assist people in implementing the Fifth Amendment. Where you don't have to testify against yourself. And it's because of the inherently coercive atmosphere of interrogation in a police department. And that's why they enacted that particular judge-made law.

Cary Pfeffer:
But on the other side of the argument is, police officers should, you know, we are concerned about crime in this country, and it seems like it gives extra protections to these people who are criminals out there. When you hear that argument, how do you respond?

Michael Black:
Not true. It is simply -- it makes police officers do their jobs much more effectively. When they know that they have to read those rights to an individual. In many cases, the issue doesn't even arise, and in an equal number of cases, people feel compelled to talk and they do anyway. The police have Miranda rights waiver forms they routinely have folks sign and you would be amazed at number of folks who, once read their Miranda rights are more than willing talk to police officers. So it doesn't impede law enforcement. What it does is actually benefit the system because police officers know where they stand, and it makes them work a little harder if they don't have that statement.

Cary Pfeffer:
There's a clarity of the rules and that's part of the --

Michael Black:
Absolutely. It's been so engrained in the last 40 years in our judicial system that I think it works perfectly well with it. And there are even chiefs of police including William Bratton from Los Angeles who would agree with me.

Cary Pfeffer:
Let's look back at particulars of this case because there are some interesting sort of twists and turns, and specifically dealing with Arturo Miranda. His name is now sort of engrained in our legal system but the fact he ended up being the named person in this case was sort of happenstance.

Michael Black:
It was happenstance because his name starts with an m. There were three our cases at the same time. Each of those folks had an initial farther down the alphabet than Ernie. And it was just happenstance because he had an m beginning Miranda that he was the named -- he was the named individual in the case.

Cary Pfeffer:
So the first name ends up being usually the one that ends up being sort of the people refer to as the shorthand kind of reference to the case.

Michael Black:
Exactly. And he was the fellow. But he never benefited by one day of being out of jail by that decision.

Cary Pfeffer:
Let's look back at his case because he was originally brought in this case that went to the Supreme Court, it was a rape case and as we heard in the previous story against, I guess a robbery case. So that -- years go by. His case goes to the Supreme Court. It ultimately then is tried again but he still ends up serving time.

Michael Black: That's correct. He never got out of jail. This incident occurred in 1963. And he ultimately was tried in 1967, but they couldn't use his statement against him because of the case that he is named for. But in the meantime, the police had found his ex-wife or ex-girlfriend who whom he had made a confession, and they used that statement against him and he was convicted.

Cary Pfeffer: And then his sort of colorful and less than law-abiding ways continued.

Michael Black:
That's correct. He went to prison and he had an unrelated robbery charge to this, too, that he did some time on. He was released from prison and then was murdered in phoenix right beneath where the suns play basketball right now, in 1976.

Cary Pfeffer:
And what's interesting is, especially when you think of Arizona and in the 1950's and 1960's, at this point, really a pretty small state, insignificant in some ways as far as the national picture is concerned. But this is a state that generated a number of these kinds of cases that were landmark in nature.

Michael Black:
Right. There are at least two or three other cases involving attorneys and the right to counsel including one for juveniles called in re gulf that came out of Arizona and it's remarkable how such a small state at the time generated so many supreme court opinions. And I don't know what that says about anything but it's just interesting.

Cary Pfeffer:
And we just heard the late john frank talking about this kind of a case. Not only is it a landmark case but also john franks' stature in the country, he was well known the rest of his life.

Michael Black:
Absolutely. He was well known before that. And he was a well-respected individual. And actually, the individual who defended Miranda in 1967, John Flynn, was equally well known and he probably hasn't been surpassed as a defense attorney since he died in the early 1980's.

Cary Pfeffer:
What, in looking ahead, again, rights issues are bandied about and debated and challenged at times. Looking ahead on this particular case, 20 years from now, is it going to be standing as solid as it stands Moussaoui.

Michael Black:
Absolutely. The only thing that will happen will be to some tinkering at the edges with regard to the right. But the only thing that I would anticipate may well be issues concerning non-English speakers and when they have to have the full -- they have their rights read but their ability to understand and those sorts of things will probably be in the forefront. But it is so much a part of our social justice fabric that it will never be removed.

Cary Pfeffer:
Also looking ahead, are there issues now that are, you know, in your business as a defense attorney, are there issues now, rights issues now that may lead to other sorts of decisions relating to rights? Anything that comes to mind that, you know, that is currently kind of a hot topic or hot button within that world?

Michael Black:
Yeah, there is. And it has to do, in passing with Miranda rights, but that the issue now is that the recording and videotaping of all statements made by folks who are accused of crimes. Illinois is one of the states in the forefront who is making, to the extent practicable, when you are in a place station, to have those videotaped because it is so important depending on whose perspective is being defending on whose perspective, those statements are absolutely critical. And so I think that in the, what's going to be happening to the future is that those are going, they are going to be significant litigation and legislation dealing with the taping of statements of defendants.

Cary Pfeffer:
When the camera starts or how much of that ends up being seen later in court, that sort of thing?

Michael Black:
Yeah. And it's got to have a start with "you have a right to remain silent."

Cary Pfeffer:
And the tape rolls from there.

Michael Black:
Right.

Cary Pfeffer:
Michael Black, thank you very much. I appreciate your insights here and appreciate your history on this particular topic.

Michael Black:
Thanks a lot.

Cary Pfeffer:
You bet.

Cary Pfeffer:
And speaking of rights, recently, Jose Cardenas, host of our Horizonte program, sat town with the new executive direct are of the ACLU of Arizona to talk about civil liberties and other issues.

Jose Cardenas:
Last year the American civil liberties union of Arizona announced a new executive director, Alessandra Soler Meetze is the first Latina to head the Arizona chapter of the organization. She succeeds Eleanor Eisenberg who led the organization for the last eight years. With us to talk about the various issues involving the Arizona ACLU is the executive director, Alessandra Soler Meetze. And as I understand it, it's ACLU of Arizona.

Alessandra Soler Meetze:
Exactly, yes.

Jose Cardenas:
A change made a few years ago.

Alessandra Soler Meetze:
American civil liberties union of Arizona.

Jose Cardenas:
Before we start talking about the Arizona operations, give us a little bit of background.

Alessandra Soler Meetze:
Sure, sure. I have been with the ACLU for about seven years now. I started out my career with the ACLU in New Orleans, actually. I worked there. We did a lot of work addressing conditions of confinement for prisoners and I was there for about two years. And then transferred back to my hometown in Miami, Florida, where I was there for about five years. And I worked as a communications director there in Florida, and we had many, many civil rights issues to address there. And so I was there. And recently relocated here to Arizona. So I am here to stay now.

Jose Cardenas:
How did you come to be the executive director of the Arizona operation?

Alessandra Soler Meetze:
Well, it was a nationwide search. And it was, it's a step up for me and it's an organization that I have been very proud to be part of for the past seven years. And it's, we have tremendous potential for growth here in the Arizona. It's the fastest growing, one of the fastest growing states in the country. And also for in terms of civil libertarians, I think we have, we have about increase of about 30% in members here in Arizona, and nationwide as well. And, you know, we are at the center of many, many important civil liberties issues here in Arizona.

Jose Cardenas:
How would you describe the focus of the Arizona operations under Eleanor? And in what way would you change, if at all?

Alessandra Soler Meetze:
I do think that for myself personally, I would like to, one of my important goals is to begin reaching out to Latino community and really make us engender confidence in the community so we can become a resource from the very beginning. I see our role as an organization, an organization that should be informing people about their rights and so they know, for example, when they are dealing with, you know, police departments or know what their rights are. I think that's an important role of our organization to do public outreach to Latino community and just educate the public about our role as an organization.

Jose Cardenas:
Nationwide and in Arizona how involved is the Latino community in the ACLU?

Alessandra Soler Meetze:
I think it's a growing community. I think we are, you know, nationwide we are working to increase our political clout and really become a voice in the nation in politics. So I think for us, the community that's growing and we are working to reach out to the Latino community. But I still think we have a lot of work to do realistically. We have a lot of work to do reaching out to Latino, reaching out to young people, just really relaying that message about how important it is for us to, at this moment in our nation's history, to really stand up for preserving fundamental freedoms because if not, I think we all know that we are seeing these threats, very serious threats to our civil liberties.

Jose Cardenas:
What does the ACLU offer to the Latino community that isn't provided by organizations such as the Mexican American legal defense found or the National Council for La Raza?

Alessandra Soler Meetze:
We will work in coalition with many of those groups. I think we have a very specific role to play. In terms of producing materials that inform people about their rights, we are specifically, as an organization, I think that's the one main message that I like 2 convey to people that we defend the rights of everyone in this country regardless of whether or not they are citizens, immigrants, and so the immigration, the immigrants rights community, they are particularly been hard hit by many of these policies and procedures that we saw after 9/11, and I think we play a very special role to play. We are many times the only organization that is standing up to the government that is filing lawsuits, that it's demanding accountability to our government. You know, we're right they're front and center. I think that's a very important role that we do play.

Jose Cardenas:
In what way do the issues you are dealing with here in Arizona differ from what you are looking at in Florida?

Alessandra Soler Meetze:
Well, it's interesting because, you know, here, for example, I can give you the voting rights. Voting rights is obviously an important issue in Florida but here in Arizona, we have become the first state in the nation to actually implement a proof of citizenship requirement when it comes to voting. And so --

Jose Cardenas:
That was as a result of prop 200?

Alessandra Soler Meetze:
Exactly. We didn't really change the requirements for voting. You have always had to be a citizen in order to vote. What we have done is, essentially, you know, required proof now, identification before you register, and identification when you go to the polls. And I think say for you and I that may be something, an inconvenience but for many, many people including Latinos, including members of the Native American community, people who have traditionally been disenfranchised in Arizona this creates what we believe is an unconstitutional hurdle to voting. We could be make it easy are for people to vote, not more difficult. That's one. Very, very important issues here in Arizona.

Jose Cardenas:
Is there actual proof, though, that -- we have had a few local elections since prop 200 went into effect. Is there any evidence that it has that negative impact?

Alessandra Soler Meetze:
There has been, the secretary of state has said that about, there have been thousands of ballots that have been essentially, you know, turned away that have not been accepted because of prop 200. We don't have concrete figures because we have had such small election. We do know in the march Maricopa county election, there was an election there and it was a very, very small percentage, but about 65% of the ballots that were essentially of individuals that were given provisional ballots, 65% of those people were seniors. So it just goes to show you that the arrests were the ones in that particular election were disenfranchised because they didn't have the proper identification. The way that it works is, if you don't have the proper ID at the polls you are given a provision 58, conditional provisional ballot and you have certain three days to come back and provide that necessary identification.

Jose Cardenas:
I assume another difference between Florida and Arizona is the immigration.

Alessandra Soler Meetze:
Exactly.

Jose Cardenas:
What's the ACLU's involvement with some of the disparate groups involved at least in Arizona; Minutemen on the one hand, and then sheriff Joe Arpaio.

Alessandra Soler Meetze:
That dichotomy, it's a very interesting dichotomy. In terms of the minutemen, we certainly believe that the minutemen do have the right to. They are protesting the federal government's immigration enforcement mechanisms and this is how they have chosen to protest that. And we certainly do support their right to, you know, to express themselves in that manner. Our only concern is that when you do essentially cross the line and you become the sort of, begin to engage in that vigilante activity where you take on the role of border patrol or of, you know, law enforcement, that is something immigration enforcement we should believe reserved for the federal government, not private citizens.

Jose Cardenas:
What about for county sheriffs like Joe Arpaio?

Alessandra Soler Meetze:
That's another -- it's the same -- it's the same argument. Here we are, you know, earlier in the show we talked about, we had federal officials, immigration enforcement officials, ice officials who have a very sophisticated system of investigations and they are doing their job. They aren't forcing federal smuggling laws. That is not a role for the local municipal sheriff. I think that essentially --

Jose Cardenas:
Is ACLU taking a position against the sheriff, Sheriff Joe Arpaio?

Alessandra Soler Meetze:
We do believe it undermines the federal immigration system.

Jose Cardenas:
Have you filed litigation?

Alessandra Soler Meetze:
We have not. We are not part of the litigation. We have supported the litigation that's currently being implemented and carried out by the organizations out of California. But it comes essentially it comes down to the fact that we have a state law that was passed that the intent was to target human smugglers, not the victims of smuggling. So this interpretation we believe is, first of all, it's going to harm taxpayers because you have a county sheriff essentially enforcing immigration laws.

Jose Cardenas:
Let me ask you one last question. In items of our Latino community, the ACLU is viewed as leftist and the Latino community is very conservative. We have about 20 seconds left. How do you respond to that?

Alessandra Soler Meetze: I think its where is a traditional. We have been around for 86 years. We are here to defend the traditional values of this country of equality and fairness for everyone thin country. I think we are making a concerted effort to reach out to people in their languages, in Spanish and really inform them about their rights. And I think that that's -- we are defending these traditional values in this country of fairness and equality for all. And it's an important role. We are principal.

Jose Cardenas:
Alessandra, welcome to Arizona.

Alessandra Soler Meetze:
Thank you.

Jose Cardenas:
Thank you.

Cary Pfeffer:
There's a lot more to learn about what's happening here at 8. For example, transcripts of Horizon or to learn about upcoming topics, just visit our website. You can do that simply by going to www.azpbs.org. You will find all the information right there and directly following horizon tonight, stay tuned for the "ASU research review." among tonight's topic a product development program that gives students here at ASU real world experience. And research on vanishing amphibian species. That's the ASU research review at 7:30. Michael grant is not a vanishing species. He will be right back in this chair tomorrow night for those of who have been regular viewers of horizon, have no fear. Thanks very much for joining us on this Tuesday evening. I'm Cary Pfeffer.
In this segment:
Michael Black:Phoenix criminal defense attorney;
SPOTLIGHT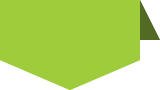 STAY in touch
with
azpbs.
org
!
Subscribe to Arizona PBS Newsletters: