Having learned about the science and evidence of global warming, we now find out what we can do to fight it. And, we take a look at the student-organized "Green Summit" that recently took place on the ASU campus.
Resources mentioned in this program:
Representative Steve Farley's solar bill
Arizona Climate Change Advisory Group
Southwest Energy Efficiency Project
Transcript:
Jose Cardenas:
Tonight on Horizon, we conclude our three-part series on climate change by taking a look at what we can do to slow it down. Plus an update on the state budget and other news from the Arizona state capitol. Those stories are next on Horizon.

Announcer:
Horizon is made possible by contributions from the friends of eight, members of your Arizona PBS station. Thank you.

Jose Cardenas:
Good evening, I'm Jose Cardenas, welcome to Horizon. John McCain is officially in the presidential race. This morning the Arizona senator made the announcement -- in the key primary state of New Hampshire. The announcement is no surprise -- he's been campaigning for months. But it gives McCain an opportunity to restart his campaign after he fell behind Rudy Giuliani in the polls and money raised. The Cronkite eight poll released here last night showed McCain's lead in Arizona has fallen to five points.

Jose Cardenas:
State lawmakers have been in session more than one hundred days but we're still waiting on a state budget. Here to tell us why we're waiting is Arizona republic reporter Mary Jo Pitzl.

Jose Cardenas: ary Jo, where is the state budget?

Mary Jo Pitzl:
It's behind closed doors and on little pieces of paper as best I can tell. We had hoped this week that senate would release its budget. There were a lot of expectations that the house republicans might also come out with their plan. But alas, that has not happened. We're not quite sure why.

Jose Cardenas:
Are there significant differences between the two?

Mary Jo Pitzl:
Yes. For as much as we know, what legislative leaders and others have sketched to us, probably the most significant difference is the magnitude of tax cuts. In senate, President Tim Bee is working on a bipartisan budget, working with his democratic counterparts. And pretty much with the buy-in of Governor Janet Napolitano's office with the budget. This has a lower level of taxation, rumor has it, it is just rumor, from 3 to $8 million in tax relief. Across the capitol mall, over in the house the republicans are working on their own budget plan. Russell Pearce last week, the appropriations chairman, told me it would have 60 to $70 million of tax relief. All this on top of a bunch of tax cuts that are already front-loaded into the budget. Because last year with the big budget surplus lawmakers made a lot of significant tax cuts that carry into the coming budget year.

Jose Cardenas:
Last night on horizon we had representative Kavanagh on here to talk about his day labor bill that had just gone up to the governor. Any insights on that?

Mary Jo Pitzl:
Well, we're certainly watching for it in the capitol press corps because it is the first illegal immigration related bill to go up to the governor this session. As you might recall last year, there was a lot of back and forth between the ninth floor and the governor. They'd send one up and she'd veto it. This year they're back to the one-on-one approach. I don't know if Kavanagh's bill which relates to people soliciting work on city sidewalks is necessarily the best canary in the mine shaft, if you would, for illegal immigration but it's the first one we've got that's pretty much taking aim at illegal immigration.

Jose Cardenas:
He seemed pretty confident that governor would sign it. Is that just wishful thinking on his part?

Mary Jo Pitzl:
I don't know what he's basing on. But in terms of those who challenge the legality of it, he notes this is based on a phoenix ordinance that faced court challenges. The question is it is acceptable policy.

Jose Cardenas:
What's been in the news of late is the attack on zilla.com, the Seattle-based appraisal.

Mary Jo Pitzl:
Many weeks ago -- said, look, your estimates which you give out of home values, stop doing. That people think they're appraise also and you're not an appraiser. That finally caught some attention of lawmakers who put together an amendment. Representative Michelle Reagan got an amendment tacked on to a bill that said, just to clarify. These are just opinions of value. These are not appraise also. Therefore that would sever any kind of jurisdiction that board of appraisal would have. And again across the aisle, since these things seem to happen that way, senator less pulled back the nomination of a nominee to the board of appraisal. She just wants to sit on it and hold it because she's pretty disgusted with what she calls the out of control behavior of the board of appraise will.

Jose Cardenas:
And this week we had further hearings on the Arizona veterans home. What did we learn?

Mary Jo Pitzl:
Oh, goodness. I think we learned that people are getting pretty tired of the legislative oversight committee on the veteran home. It's into its third week. I think this is their fourth or fifth meeting. Actually, yesterday was interesting. But more for what the glimpse it offered of what might be to come as opposed to what happened back in February when health found some problems at the home. What was most riveting I found yet was the interim administrator, a fellow named Rich Steve, said to get ready. We have a lot more veterans coming aside from the folks that are already in the home. Vietnam-era veterans are approaching the age where they'll need this long-term care. Plus we have a lot of folks coming back from Iraq and Afghanistan with head wounds which despite their youth, they'll need long-term care as soon as they get back here. And he sees that veterans home evolving into what he called a continuing campus of care. That might have real big implications for state funding. Currently the state doesn't put any funding into the veterans home other than the capital to build the building.

Jose Cardenas:
Last question. I understand there was some reaction of evidence to the shooting of Virginia tech?

Mary Jo Pitzl:
This morning there was a gun bill. -- proposed an amendment that would have extended the ban on guns in schools to include post-secondary institutions such as A.S.U. and colleges and universities. And then his proposal died with no debate.

Jose Cardenas:
Mary Jo Pitzl, "Arizona republic," thanks for joining us.

Mary Jo Pitzl:
Thank you.

Jose Cardenas:
Already this week in our series, Arizona's climate change, we've discussed the science and evidence of global warming. Tonight we'll take a look at what we can do to fight it. Public awareness is always an important first step. As David Majure reports that was an important event that took place on the A.S.U. campus.

David Majure:
They gathered on the A.S.U. campus to show off their products and services.

Event participant:
Cutting their fuel costs and also protecting the environment at the same time.

David Majure:
And to spread the word that going green is not just for environmentalists anymore.

Chris Samila:
We're trying to say that green is not a comment it's a benefit for everybody. This is where commerce is going. So we want to try to help kick start that by showcasing all these wonderful products and wonderful companies.

David Majure:
A.S.U.'s first evergreen summit was organized by students from the school of global studies. The seed of the event were planted in the mind of Chris Samila.

Chris Samila:
They had a little light bulb screwed into their little hut. I was like, why is this guy using that? He saw it as why not? This is how I save money. These things last for five years and they're 75% more efficient. Why not use it? So that's when I realized that a lot of these products and these principles, is all about education. Letting people know this is happening. That's what we're trying to do today.

David Majure:
They're: Showing people what they can do to make a difference.

Event participant:
Absolutely. Each compact fluorescent bulb will is going to save the environment 260 pounds of CO2 emissions.

David Majure:
From changing a light bulb.

Event participant:
Want to help sign a post card to show the government we want more solar power.

David Majure:
To changing some minds.

Erik Magnuson:
I think political involvement is really the most important thing. People getting out there, calling and telling their legislators that they want to support programs for more renewable energy. Programs that will help stop homeowners associations from being able to block people from putting up solar power. So really political involvement I think is a really big issue. Changing your light bulbs and driving hybrid cars are great things. But until we unite as a political force and show the political powers that America wants a more -- global warming is not a problem, renewable energy doesn't work is never going to change. But if they hear from their constituents on a daily basis they want solar power, wind power, energy-efficiency, then it will happen.

Chris Samila:
I think the big thing is showing people that you can make money at doing. This that's downright American to say, you know, I can care for the environment and I can also make a living at it. Why not, you know? That's really what we want to show students. A lot of people still see this as a cost to them. That's not what it is. A lot of these things will revolutionize the way we are as a society. Healthier, more productive, more efficient, hopefully sustainable.

Jose Cardenas:
Joining me to talk about global warming are state representative Steve Farley, a mass transit advocate from Tucson who has sponsored bills to encourage the use of solar energy. He also bikes to the capitol from his phoenix apartment, and he recently purchased a hybrid car. Doctor Susan Roaf, a visiting professor at A.S.U.'s Herberger center for design research. She's one of great Britain's leading experts on environmentally sensitive buildings. Dr. Roaf designed and lives in what is known as the "eco-house", and she serves on the city council in oxford, England. And finally, Jeff Schlegel, Arizona's representative for the southwest energy efficiency project, known as "sweep". It's a non-profit organization that promotes energy efficiency in Arizona and five other western states. Jeff was also a member of the governor's "climate change advisory group" that released its "action plan" in 2006. Let me ask each of you first right off the bat, name your number one things Arizonans can do to deep with this problem. Representative Farley.

Steve Farley:
I would suggest to your viewers to try leaving your car home tomorrow. You could take the bus, bike, car pool with a friend. American public transit association has said that if every one of us used public transit for only 10% of our trips we wouldn't have to import any foreign oil anymore. We wouldn't have to burn that oil and create those gasses.

Jose Cardenas:
Dr. Roaf?

Susan Roaf:
I'd say you really need to look after yourselves and your own homes and in your own buildings. Buildings are responsible for 50% of all climate change emissions. That's where a huge amount of the energy that we use is. So put insulation in, get better systems, in and significantly reduce the energy costs of your own lifestyle.

Jose Cardenas:
Jeff, your number one.

Jeff Schlegel:
My number one would be to use clean energy. Energy-efficiency and renewable energy. Electricity production, the burning of fossil fuels to generate electricity, particularly coal, is responsible for almost 40% of the greenhouse gas emissions in Arizona. And those are the emissions that cause global warming. So if we use energy, the energy we have more efficiently through energy-efficiency measures and we invest in renewable energy then we'll basically reduce the amount of electricity that's generated by fossil fuels.

Jose Cardenas:
The advisory commission you're on for the governor identified energy in transportation as 77% of Arizona's problem. Can you elaborate?

Jeff Schlegel:
Correct. The governor created the climate change advisory group. It was 35 stakeholders who worked hard for about a year, created a report "the climate change action plan" for the governor. Had 49 recommendations in there. 45 of them were unanimous. And one of the recommendations was a goal to reduce greenhouse gas emissions in Arizona dramatically to 2000 levels by 2020, and to 50% below those levels by 2040.

Jose Cardenas:
How realistic are those goals?

Jeff Schlegel:
They're very realistic. But it will take early and aggressive action to get there. The combination of the 49 policies that were recommended by this group, those would result in that emission reductions. You could achieve the goals throughout policies that were included in the plan.

Jose Cardenas:
Dr. Roaf, how big of a problem or what portion of a problem is contributed by our houses?

Susan Roaf:
Well, houses are probably about 20%. But buildings as such are about 50% of all emissions. Don't forget that we spend about 99% of our lives in buildings. And that's where we're most vulnerable. Because now with the increasing rate and pace of climate change, the risk that we all suffer from is far greater. And that risk you can difficult into the hazard. How bad is it going to get? How exposed you are to the hazard and how vulnerable you are to that risk. Then Arizona, you are extremely exposed to many of the hazards. Drought, heat waves, a lot of the -- well, flooding here. You've also had wind storms and tornadoes. So you're quite in an exposed location here. So in the hot dry desert, buildings provide shelter. But some of your buildings are extremely flimsy. You don't have much insulation. They're not particularly well-shaded, you know. I think you can significantly up your game and reduce emissions substantially with very little effort.

Jose Cardenas:
Now, when you're talking about buildings are you talking about major skyscrapers or are you talking about lower-level buildings? How do you shade some of the skyscrapers we've got downtown?

Susan Roaf:
Well, I mean, I would suggest you really shouldn't build them anymore. They seem to be a ridiculous form. Fancy building a greenhouse up into the sky where you can't even open a window. That makes you extremely vulnerable. And I'm sure you're concerned about how vulnerable we are to the combination of extreme weather events and increasing prices of energy and blackouts. I think we've had blackouts here many in this state before. You don't want that in a very hot summer. And a robust, passive, heavy, well-shaded building will keep you safe. Whereas if you're in the top of a tall tower -- they found that in New York in 2003 -- you have to get out of that building pretty quick when the lights go out.

Jose Cardenas:
Well, let's talk about homes. What can people do to make their homes more efficient? Both you and Jeff perhaps can comment on this.

Susan Roaf:
Well, I'd say for a kickoff you'd start with good insulation, very good shading. And make the microclimate of your house better. So get rid of as much blacktop and hard top. Get rid of the hardness. Put in some nice indigenous planting. Cool down the area. Put in efficiencies terms, probably switch -- swamp coolers are much more energy and water efficient than air conditioners. And then put your solar hot water in your --

Jeff Schlegel:
I definitely agree with. That and then within the house, using the energy appliances within the house, whether they're the refrigerator, the clothes washer, the dishwasher, all those could be efficient. The air conditioning system, whatever you use to ventilate and cool the building, especially in the peak of the summer, that needs to be efficient. One of the trends we're seeing in Arizona is a movement towards much larger houses. I think if people lived in houses that were a little more reasonable in terms of the square footage, then they'd be cheaper to buy and less expensive to cool as well. So that's another trend that I think people need to look at seriously in Arizona.

Jose Cardenas:
Representative Farley, we've talked about the problems, the unique problems that desert poses for Arizonans. But there should be some advantages. I mean, why aren't we the solar energy capital of the world?

Steve Farley:
Exactly. I think that everyone realizes right now that we're to the point where we can no longer stop global warming from happening. It's happening already. We need to start to adapt. But we also need to stop it from becoming worse. But I see this rather than as a time of crisis, I see it as a time of opportunity. And I think Americans and Arizonans in particular really respond to that kind of a challenge with a great surging forward as an opportunity. And this is something we can seize right now. We can seize this opportunity to become the world capital of solar energy. I have a bill that I've introduced in the state legislature that would create that type of incentive that could really unleash our creativity and become solar capital of the world by incentivizing individual solar rooftops on businesses and homes. It would also dis-incentivize the dirty forms of power generation. Right now as Jeff was talking about, a huge portion of our carbon emissions is coming from coal-fired and national gas-fired plants. And those create electricity that powers our homes. So this bill would create a half cent per kilowatt hour tax on nonrenewable sources of energy, the coal-fired and natural gas-fired plants. That tax would cost the average homeowner somewhere between 50 cents and $1 a month. All that money would go into a fund that would be rebated directly back to that rate payer, $3,000 for a household, to pay up to 50% of a solar placement. Together with the other incentives from the federal government and state government and local utilities, that would make solar hot water systems virtually free for a homeowner and solar photo [indiscernible] would be spurred to become -- you would spur the industry to have more r & d, you would --

Jose Cardenas:
Sounds very reasonable. But what's the status in the legislature?

Steve Farley:
The status in the legislature is very interesting. It had a hearing. It was held without a vote. But there has been so much interest about it. There's been a problem that there's a lot of legislators that have signed this Grover Norquist plan that says they won't sign anything that has the word tax in it. Some have come up to me privately and said I really like this bill. This is a totally accountability tax that goes right back to the taxpayer. We're working on ways to redefine it as a not a tax but fee or some kind of credit in allowing folks to vote for it. The utilities are very interested and I think we'll get a lot of people involved in the off session.

Jose Cardenas:
So you don't expect anything this year.

Steve Farley:
Not necessarily this year, but I'm getting a lot of national attention we could use this as a model nationwide. People in congress have talked to me about possibly doing this on a national basis in order to create this type of fund to really unleash our solar industry to the world.

Jose Cardenas:
Dr. Roaf, what's the right mix of incentives and government mandates? Why don't you talk about your experiences in oxford?

Susan Roaf:
Yes. Last year I chaired the solar cities congress, which is an international cities congress where the cities came. There has been some feeling that top-down government hasn't really been a very sensible about the way it's supported this type of solar industries and technologies. And we felt that it's the communities, it's the cities where the power is, and a lot of the impetus is. So you can do -- at a city level you can do solar rights, you can do solar ordinances, you can give rebates, you can do a lot of --

Jose Cardenas:
And is it working in oxford?

Susan Roaf:
Absolutely. We've got even in cloudy England, you know, where it rains all the time, we have a huge trend towards --

Susan Roaf:
-- Huge trend toward ordinary houses. Hundreds of people take and putting up solar systems. Because I think that people are beginning to worry about the future. And they're beginning to see that it's not about them, the problem, it's about you yourself. So ordinary householders, local communities, universities. Arizona state university, we've got the zero carbon campus project that's developing. We're hoping that maybe one day in phoenix or in Arizona we'll host the dollar cities congress to bring people here to show them that maybe in 2012 Arizona is the solar capital of America.

Jose Cardenas:
Now, Jeff, Dr. Roaf says the action is really at the city level. But in Arizona we have some other things going. We already talked a little bit about the governor's initiative with her commission. Arizona corporation commission is also looking.

Jeff Schlegel:
That's right. The corporation commission has set a couple of different policies that implementing that would help consumers to use clean energy or to use more clean energy. One would be they've been implementing energy-efficiency programs and ordering the utilities to implement them, so that customers interested in increasing their energy-efficiency in their home or business, they actually get some technical assistance and financial incentive to help them do. That they also have a renewable energy standard that would increase the amount of our future energy that's generated through renewable rather than fossil fuel or non-renewables. So the corporation commission has been a leader in both of those areas, energy-efficiency as well as renewable energy. In addition, the legislature in representative -- in addition to representative Farley's bill, there's quite a bit of effort on some smaller bills that would increase the energy-efficiency in schools and in businesses. Representative Lucy mason from Prescott has been sponsoring those bills. They have been primarily focused on saving consumers money and -- through saving energy as well as making -- for a more reliable electric system, a more reliable grid, and creating local economic development. But they will also impact climate change. They'll also reduce greenhouse gas emissions.

Jose Cardenas:
Let me ask you this. We're starting to run out of time. Just given Arizona's explosive growth, aren't we going to have to go to coal-based production? And isn't that going to exacerbate this problem?

Jeff Schlegel:
Coal-based production will exacerbate this problem dramatically but we don't have to go there. If we dramatically invest in energy-efficiency and renewable energy as well as do some of the other recommendations that the other two speakers talked about, particularly transportation, then we'll be able to bend the line down instead of ever increasing emissions we'll actually reduce our emissions and growth of emissions and we'll be able to address climate change.

Steve Farley:
In the 1960's we decided to go to the moon and we got to the moon in nine years. There's no reason we shouldn't have an Apollo project for solar energy. Arizona should be at the forefront of. That I'm planning to help lead that effort. I know a lot of people have talked about. That we need to get on that now. The issue is so serious. It's all about our daughter's future. I took my daughters 9 and 12 the movie "The Inconvenient Truth." I gave them the choice between that and "cars." they chose that. My 9-year-old got it that that was their up future that al gore was talking about. We need to take our lead from my 9-year-old daughter and take our action now.

Jose Cardenas:
We'll need to wrap up this discussion but it's been fascinating. Thank you for joining us on Horizon.

Steve Farley:
Thank you.

Susan Roaf:
Thank you.

Jeff Schlegel:
Thank you.

Jose Cardenas:
According to the U.S. department of energy and the E.P.A., here are some simple things you can do to reduce greenhouse gas emissions. Safe energy by replacing regular light bulbs with compact fluorescent bulbs. Install a programmable thermostat set it to comfort able high in the summer. Turn off your TV and other electronic devices when you're not using them. Set your hot water heater to 120 degrees. Drive fewer miles by walking, biking, car pooling or riding public transit and -- links to this and other programs can be found on our website, azpbs.org.

Mike Sauceda:
It will move a lot faster than this when it is up and running, but a light rail car move for the first time under its own power in phoenix recently. Engineers were testing the electric cat system of the and taking a look at the wheels as they moved right alongside the light rail car moving at two to three miles a hour. Get an update on light rail Thursday night at 7:00 on Horizon.

Jose Cardenas:
Thanks for joining us on this Wednesday evening. I'm Jose Cardenas. Good evening.
In this segment:
Mary Jo Pitzl:Reporter, Arizona Republic ;Steve Farley:State Representative;
SPOTLIGHT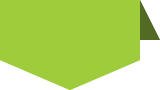 STAY in touch
with
azpbs.
org
!
Subscribe to Arizona PBS Newsletters: