We take a peek at some amazing vehicles that are on display at the Phoenix Art Museum through June 3, 2007.
Transcript:
>> Steve Goldstein:
Tonight on Horizon, Arizona senator Jon Kyl is being attacked by members of his own party for his part in the senate immigration agreement. We will talk about how the measure is exacerbating rifts in the party.

>> Steve Goldstein:
The bees are disappearing but scientists don't quite know why. A local bee keeper talks about the disappearing bees. Plus, a look at rare and beautiful cars showing off their curves of steel. All that's coming up next on Horizon.

>> Steve Goldstein:
Good evening and welcome to Horizon. I'm Steve Goldstein. The U.S. Senate recently came to an agreement on comprehensive immigration reform. The compromise takes into account the desires of Democrats with the wishes of Republicans. Arizona Senator Jon Kyl was key in negotiating the deal. That has really angered some come his party, who have gone as far as calling him a traitor. Here to talk about the rift in the party and more is Daniel Scarpinato, a reporter for the Arizona daily star. Thanks for being here with us.

>> Daniel Scarpinato:
Thanks for having me.

>> Steve Goldstein:
Let's talk about this rift. It starts with immigration reform. How much of that is on randy pullen, the state party chair?

>> Daniel Scarpinato:
That's a good question. What we saw last week was this really public dust-up where Randy Pullen saying that he was responding to concerns from the grass roots of the party, came out and criticized this bill that Jon Kyl spent a the lot of time working on. It made national news. The major networks, Fox News were all over this. And the debate became was Randy Pullen exacerbating the concerns or was he actually helping cool them by appeasing the grass roots people who are very angered by Jon Kyl's involvement in this bill.

>> Steve Goldstein:
What is the answer?

>> Daniel Scarpinato:
I think the answer that it's still really an open debate. The real question is, how is this going to affect the party moving forward? One thing Randy Pullen did late in the week, he came back and said, look, we have disagreements about this bill but we shouldn't be attacking Jon Kyl. He has been a consistent conservative, one of the most consistent in the country and said we need to be debating the bill and not Jon Kyl.

>> Steve Goldstein:
What's been made about Jon Kyl's argument that if he not been at the table and negotiations, this bill would have been worse for Republicans?

>> Daniel Scarpinato:
They don't seem to be happy with that. One of the questions is, is how many people in the party do these folks represent? And many of the people I interviewed, who themselves are strong conservatives but support Kyl on this, say that these folks represent a very small portion of the party. We were hearing about Republicans going up, tearing up their registration cards. And people like Nathan Sproul who is a very conservative GOP activist questioned how many of those people even were republicans, and late in the week, Nathan Sproul put out a phone blast telling Republicans, call Randy Pullen and tell him that you are not happy with him speaking out on this issue.

>> Steve Goldstein:
How much of this conflict within the GOP started with precinct committee people, people in Maricopa county, put be pressure on John McCain not liking what he is doing, not wanting Jon Kyl to go the same direction?

>> Daniel Scarpinato: I think they are connected in that the Republican Party is coming to terms with how to move forward after an election, where they really just didn't do well. They lost congress. And they are trying to figure out, do we need to be more conservative? Did we lose because we lost the grass roots? Or is it because we need to work on getting more independence and need to be doing exactly what McCain and Kyl are doing? And that's part of the rift here. What randy pullen did last week was basically played into the perceptions that people had about him when he was elected GOP chairman, his supporters said he would be, he would be standing up for the grass roots rather than the elected officials. Well, he did that. His critics had said he's going to undercut the elected officials and embarrass us on the national stage. They feel like that's what he did.

>> Steve Goldstein:
I'm briefly going to go back to my political science classes in college and Main Street Republicans, Wall Street Republican, it seems there's always been some kind of rift in the Republican Party. What makes this particular situation potentially worse?

>> Daniel Scarpinato:
I think what, Republicans I have talked to is that this has been very public. Looking the Democrats have their own rifts. On the war, they're trying to figure out what to do on that and there isn't complete agreement. But they are willing to accept that there's differences among their elected officials and that some people have to take a position because of their constituency. In the Republican Party right now there seems to be more pressure on people like McCain and Kyl who, frankly, are in states that are turning purple, to be as conservative as possible.

>> Steve Goldstein:
Daniel Scarpinato, reporter for the Arizona Daily Star, thanks for joining us today.

>> Daniel Scarpinato:
Thanks a lot.

>> Steve Goldstein:
Bees are disappearing. And experts really don't have a firm answer as to why. Theories abound. Some blame cell phones. Others blame the break down of the ozone. Whatever is causing it, it is a worldwide event. We will hear from a bee keep we are his theories in a minute but first producer Mike Sauceda and videographer David Riffle have more on the disappearing bees.

>> Mike Sauceda:
Dennis Arp a Bee keeper and honey producer from Flagstaff, gets ready to take a look at his bees. He keeps some of them near a citrus grove in far east Mesa. And like bees all over the world hives have been subject to colony collapse.

>> Dennis Arp:
See this colony, yeah, this is like, this is kind of the frustrating part of the job.

>> Mike Sauceda:
Would you call this a colony collapse?

>> Dennis Arp:
Yes, this would be one that would have just collapsed.

>> Mike Sauceda:
Colony collapse has hit here in Arizona but there's no way to track what's happening because the bee industry was deregulated in the 1990's. However, individual bee keepers like Arp can certainly quantify the problem.

>> Dennis Arp:
We lost a lot of lives from November to January. We started off with 1200-hives in late October and we had a little less than 700 left the first of February. But what happens is that a worker bee that emerges in October needs to stay alive through January and February, act as a nurse bee and prepare cells for the queen to lay eggs, to start raising new young bees to repopulate the hive and get the hive going the next spring. I think what's happening is for whatever reason, those bees are not living long enough to get them through the winter. But there were times last fall, where you would see five or six mites on a bee like this.

>> Mike Sauceda:
In the 1980's many colonies were affected by mites causing a drop in bee numbers but no one has an answer yet as to why colony collapse is happening now.

>> Dennis Arp:
I have heard theories that just recently that cell phones. There's something about the frequency of cell phones, which interferes with the ability of the bees to communicate when they are doing their little waggle dance on the cones. They fly away from the hive and can't find a way back. Thinning of the ozone is affecting maybe the U.V. light, which bees see things in U.V. light and they may not again be able to navigate as well. The different strain that was discovered in Spain and Europe, we're dealing with mites which are an external parasite, kind of like a little tick. There are some different treatments for mites that people are thinking that those, those different chemical treatments can build up in the comb. So if you have older comb what's maybe had a mite treatment on it for several years, the wax will actually absorb some of that chemical, and then that can affect bees. Some are sitting there kind of quivering. Like this one here.

>> Mike Sauceda:
Adding to the mystery is that people are not finding dead bees.

>> Dennis Arp: The bees are not dying in the hive. They seem like they are flying away from the hive and then dying. If a hive starves to death which is one casualty we have sometimes in the winter you will have a three or four-gallon bucket of bees and they are all right there in the frame. But what we are discovering is that just you start off with this pretty populace hive and it's only shrinks down to covering only two frames. Sometimes there will be three or four frames of brood but only two of bees. So the bees that were covering the brood disappeared in a short period of time.

>> Mike Sauceda:
In Arizona many crops pollinated by bees could be affected if we have a day without bees..

>> Dennis Arp:
The big ones would be the melons, water melon, and cantaloupes. If you go down to Yuma, there's a lot of canola that is grown and also a lot of vegetable seeds, which those seeds then are sold and distributed nationwide for other, like home hobbyist garden people to plant.

>> Mike Sauceda:
Colony collapse actually means a higher profit for Arp on the bees he has left. Almond growers in California are paying $135 a hive up from $10 a year ago. But eventually it could mean higher prices for consumers. Albert Einstein is even credited with saying the human race would be extinct within four years if bees totally disappeared.

>> Dennis Arp:
I'm not so sure that it's that bad but the colony collapse seems like it's been going on I think for a while. But last year was pretty dramatic. If that were to continue, and we, insects did not have enough bees, then I think it will have an impact on our food chain.

>> Steve Goldstein:
Earlier horizon's Matthew Whitaker talked to Dennis Arp, a bee keeper from Flagstaff, about the disappearing bees.

>> Matthew Whitaker:
Thank you very much for joining us.

>>Dennis Arp:
You are welcome.

>> Matthew Whitaker:
Tell us about how bad this problem is.

>> Dennis Arp:
Based on my experience, we had about 1200 hives last October. And we only took 687 to the almonds this spring so lost almost 500 hives over the winter.

>> Matthew Whitaker:
What's answer? Is it virus? What's going on here?

>> Dennis Arp:
What I think it is, it's something that the bees are not living long enough during the winter months. In the summer, the queen is laying eggs and you have a constant turnover of young bees and they only live six or eight weeks in the summer. But the bees that emerge in October need to stay alive through January and February. The colonies are collapsing and the populations are decreasing in like early November into December.

>> Matthew Whitaker:
ok, ok. Now, tell me, what kind of crops rely on bees to pollen nature them?

>> Dennis Arp:
Here if Arizona, the watermelons, cantaloupe, a lot of vegetable seeds that are grown over in Yuma. Almond pollination is probably the nationwide big he is pollination crop and 90% of the Arizona bees go to California for almond pollination.

>> Matthew Whitaker:
Has it affected our food supply? What's the potential? I was reading a lot of things earlier about Florida and the apple crop and there are all sorts of scenarios that seem pretty ominous. To what degree do they impact our food supply?

>> Dennis Arp:
About a third of offer food supply is pretty directly related to insect pollination. And specific things like the almonds they need the insects to pollinate to produce a crop. The vegetables seeds in Yuma and the watermelons and the farmers are paying a pollination fee which is indicative of how much though do need those bees. They are willing to pay whatever it takes to get them.

>> Dennis Arp:
But things like corn crops and rice and those things are not really dependent on insect pollination. So I don't think we are going to starve if the bees continue to decline. But it does have a pretty big impact on a lot of things. Most of us go home and we want to have different vegetables and fruits. And the availability of those things may not be there. Apples are one of the crops that have been pollinated. A lot of the fruit trees.

>> Matthew Whitaker:
What with prices? What's the impact on --

>> Dennis Arp:
It could have an impact on price. But I think it kind of needs to just see how serious, if it still continues into next year. I know a lot of the Arizona crops have, I think there's enough bees to pollinate a lot of melon crops.

>> Matthew Whitaker:
Do you think it's possible for the majority of bees to is appear? Is that a scenario that's realistic?

>> Dennis Arp:
It's possible. Because we're for a few years now we have been seeing queen bees don't seem to last as long. We buy new queens. And we would lose 5% of the colonies over the winter normally and now we are losing 25 to 30% for the last few years. Last year was almost 50% for me. There's some other bee keepers that went from 12,000 hives to 2,000 hives. They have had maybe a little more trouble on the east coast than on the west coast.

>> Matthew Whitaker:
Theoretically what would happen if all the bees go away?

>> Dennis Arp:
It would have a pretty big impact on a lot of our food. I mean, like I said, rice and that kind of stuff, we have a lot of other things that are pollinated, vegetables that are affected by that.

>> Matthew Whitaker:
I also understand it can impact cattle, horses.

>> Dennis Arp:
Indirectly because alfalfa seed is pollinated. So the alfalfa growers pay to have bees to pollinate to distribute the seed and that's dispersed nationwide to plant and it's used as a feed product. So it's kind of indirect. But it's a pretty intricate web. A lot of things are tied together. Indirectl affects.

>> Matthew Whitaker:
Now, the bee industry was deregulated in the 1990's. Did this have an effect?

>> Dennis Arp:
I don't think it's had an effect on this. With the exception that if we were still regulated or if we did have a bee program, it would be a source of information or someone else would be the kind of consolidated information and bee keepers could go to it if they had some problems. I think it would be better if we were regulated. But that's my personal opinion.

>> Matthew Whitaker:
So what sort of things would you like to see done now? I mean, what sort of things, information getting out there? What sort of hands-on things would you like to see done to address the issue?

>> Dennis Arp:
Well, it does a lot of things being done already. There's several USDA research facilities that are working on this colony collapse disorder. Some private individuals. There's several universities also have some programs. The national honey board has allocated some money towards some of these research projects. So there's a lot of pretty high-powered people working on different theories. You know, there's a different strain of Nosema that has shown up in Spain that was affecting some bees and now they think it's affecting our European honeybees. Some of the symptoms could be something that we are seeing. There's some viruses that are spread by the mites. Cell phone theories. I'm not totally convinced of cell phones. But a lot of different impacts that bees are pretty intricate.

>> Matthew Whitaker:
Part of that circle of life that folks often talk about. Tell me this. When we were on air you mentioned bee keepers themselves are almost sort of almost a dying art form. I mean, with sort of lack of numbers of bee keepers, how is that going to play into this problem, too?

>> Dennis Arp:
Right now, it seems to be ok. But I don't seem to see very many 25-year-old people getting into bee keeping. Our economy is changing and it's a fairly big investment to get started and you kind of have to have a knack for doing it. It's a different style of work than what most people are willing to do. It's a little more physical, hot, sweaty type work. Where most people, they want to be connected to a computer somehow or it's a little different type of career.

>> Matthew Whitaker:
Certainly. Are killer bees a factor?

>> Dennis Arp:
The African honeybee has had an impact on the number of hobbyist bee keepers that, before Africanized bees you could have bees in your backyard. There were a lot of bee keepers in the phoenix area. But the defensive characteristic of Africanized bees it's more difficult to have bees near people or other activities. And that's kind of discouraged some of the people to just get out of it as a hobby because it's either a liability or it's just not fun anymore.

>> Matthew Whitaker:
To what degree are Africanized killer bees still here? What is the extent of the problem here? Does the fear surpass the reality of their presence here in terms of numbers?

>> Dennis Arp:
Almost all of the Ferrel bees in Arizona are Africanized. Not all of them are really, really defensive. But as a race of bee, they have a tendency to be more defensive. And they colonize more unusual places. They show up in water meter boxes and utility boxes, in a box in someone's backyard. So -- and their genetic influence will infiltrate our hives with some of those bad characteristics. So we actually clean our hives pretty regularly to try to keep them out, to maintain a more domestic European stock.

>> Matthew Whitaker:
Ok. All right. Well, Dennis, thank you very much for joining us on Horizon. We appreciate all the information.

>> Dennis Arp:
Sure. You're welcome. Glad to be here.

>>> Steve Goldstein:
22 of the finest automobiles ever made are on display at phoenix art museum. In the exhibit curves of steel, streamlined automobile design. It features some. Rarest and most stunning cars ever to be presented in one show. Many are the only existing examples of their kind and if you want to see them you better hurry. You have until Sunday. Producer Merry Lucero and videographer Scott Olson and David Riffle give you curves of steel at the Phoenix Art Museum.

>> Jim Ballenger:
We started looking at areas of automotive design that related to the art world. And streamlining was the major one. Both in art deck co-design and architecture art deco, all kinds of collectibles you can think of. And actually in modern painting in american europe many of the same issues were out there. So to our surprise, frankly, there never had been an exhibition focused just on automotive streamlined and arrow dynamic design focused in the 1930's the way this is. Here in America we think of the 1930's as the depression era. It was much more than that internationally. So in the European design front, the world that they were operating in was much different. And what modernism is and streamlining is kind of a part of real modern design, modern art, et cetera, was really an optimism that said, we have all these resources in the world. We have great technology, new materials, great designers. We can get our way out of this and look to the future. Even 1939 world's fair in America, good example, the theme for the world's fair was the world of tomorrow. And the Red Dellahey was the French addition into that fair. Here you have this car that looks like a hover craft basically, with glamorous things, all kinds of electronic gadgets on it and everything else. And it is a sense of optimism. But these cars come out of that. And I think when you walk around the gallery, people are just smiling. And I think they probably had the same effect in the 1930's, when you, if you had gone to the world's fair, you went to the Paris salon in 1937, where another one of these cars was featured as kind of the great step forward in cars. Cars represent personal freedom to people. They represent a lot of things in our lives. So to have a great design in something you really felt good about was very uplifting. A lot of the ideas that come out of the racing vehicles are then utilized because they work into production vehicles for individuals to drive. So we have a 1957 Ferrari Testarosa which is the greatest design of a human-scale racing machine, if you will. A 1950 So Cal belly tanker which is totally an experimental car. It was actually made out of the auxiliary fuel pod from a World War II airplane. We also have a 1986 Oldsmobile Aerotech, totally experimental car, very elongated, almost looks like a slip stream, three-dimensional slip stream held, I don't know, 20 or 30 land speed records in the 1980's and into the 1990's. Of course, some of those issues then found their way into Oldsmobile production during the 1990's. If you look at the mid-1930's air flow made by Chrysler it was the first arrow dynamic streamlined car made in America. Nostalgically, it looks fairly clunky and boxy. It was a huge advance from previous cars. We are told after this whole exhibition came together that that car bombed miserably with the public. Because it was almost too big of a change from the Model T-type looking car to, as streamlined as it was, which does look pretty particularly streamlined when we look back yards. Two years later in the exhibition right next to it is a Lincoln Zephyr which is much more streamlined, much more speed oriented. It was a huge success. Unfortunately for that auto technician who is dying to look under the hood they can't look under the hood at Phoenix Art Museum. Because we can't let tens of thousands of people up and touch these cars and get in them, as much as we all want to, frankly, me included. I think our audience has been across the board, remember, we are an art museum so we are focus on the automotive design. We have seen a lot of grandparents with grandchildren in this exhibition saying, gee, when I was your age, my dad had a car kind of like this. So there's a connection because we all understand cars, we're dependent on cars, we see cars every day. We do react to them differently. And I think one of the joys of being in the art museum is to connect people that way and hopefully, you will walk out of this exhibition as you walk into the museum's parking lot and probably looking at contemporary cars differently than you did when you walked in.

>>> That is Horizon for a Thursday night. I'm Steve Goldstein. Thanks very much for watching.
In this segment:
Daniel Scarpinato:Arizona Daily Star;Dennis Arp:Bee keeper;
SPOTLIGHT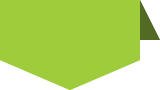 STAY in touch
with
azpbs.
org
!
Subscribe to Arizona PBS Newsletters: