The city of Glendale is working 24/7 to prepare for the 2008 Super Bowl. From public safety, to sanitation, to marketing, Glendale is getting ready for visitors, residents and the eyes of the world to focus on the city for the big game. In the area around the stadium, there are nine new hotels under development. Glendale mayor Elaine Scruggs joins HORIZON to talk about all of the work that has been going on leading up to the game.
Transcript:
>>>Ted Simons:
Tonight on Horizon, what does it take to get ready to host a Super Bowl? We begin a new series looking at preparations for the big event in Glendale in February. State democrats like what they are seeing in the run-up to next year's election and a conversation with Anne-Renee Testa about the bullies in life. That's next on Horizon.

>>>Ted Simons:
Good evening and thanks for joining us tonight on Horizon. I'm Ted Simons. We're just over two months from the Super Bowl, and for only the second time it will be played right here in Arizona. We begin a three-part series, "Super Bowl: Beyond the End Zone." we look at how Glendale is preparing for the event. Long before the announcement that the 2008 Super Bowl was to be held at University of Phoenix Stadium Glendale was heading into a time of growth. In a moment we will talk with mayor Elaine Scruggs about that but first Merry Lucero takes a look at development in the immediate vicinity of the big game.

>>Merry Lucero:
Just a few years ago, this entire Glendale area was agriculture. The development of the Jobbing.com Arena and the University of Phoenix Stadium kicked off an explosion of growth.

>>Julie Frisoni:
It's amazing when you think that back in 2001, in entire area was farmland. Entire. That meant there was no road. There were no roads. There were no sewer lines. There were no water lines. So everything you see here has been put in in the last six or seven years.

>>Merry Lucero:
More recently, Glendale has been working around the clock to prepare the area for the Super Bowl.

>>Julie Frisoni:
The city of Glendale is working 24/7 to make sure that when residents, when visitors, when tourists come here, that Glendale is ready for the Super Bowl. And that means on all fronts. That means from our public safety to our sanitation, to our marketing department. Beyond doing just the day to day work of the city, now we have the eyes of the world coming to Glendale.

>>Merry Lucero:
That means different things to different city departments.

>>Julie Frisoni:
It means for police that they must have enough officers, a coalition of enough officers to make sure that not only is Glendale safe and watched over and neighborhoods are protected, but that this area, with 150,000 people in it, is safe. That transportation moves smoothly when people come here. That the area is marketed so that people know they're in Glendale, Arizona.

>>Merry Lucero:
And where will those 150,000 people stay when they come for the game? A lot of them, right here.

>>Julie Frisoni:
Right now, in this immediate area, in the Westgate area, there is approximately nine new hotels coming out of the ground. And at this point, seven of them will be ready and opening their doors by the time the Super Bowl comes. That means approximately 1500 new hotel rooms for the city of Glendale that were never here, just one year ago today. So in effect the number of hotel rooms in the city of Glendale will quadruple by the time that the Super Bowl gets here.

>>Merry Lucero:
One hotel that is already up and running is the renaissance, just a few steps away from the stadium. With 320 guest rooms, 30 meeting rooms and the Glendale conference and media center, the renaissance is ready.

>>Barb Fuller:
For the Super Bowl we have a lot of corporate parties planned, big parties, fun events. We have plenty of park here at Westgate but there's lots of security planned. Obviously, we're right in the center of it so the NFL is right across the street. We are ready for them. And we're cooperating with everybody to make this a safe and fun place to be.

>>Merry Lucero:
And the place for media to be is here. The new 65,000 square foot media center will house press from all over the country.

>>Julie Frisoni:
And it's designed to give them a place, not only to work with work space and computer connections and studio space, and control rooms, all the items they would need to put on a show, a program. But it's also designed to host live shots from all over the country. You can stand up here on the media platform and get beautiful shots of the stadium and of the arena and Westgate. Actually of the entire area.

>>Merry Lucero:
Also steps away is the Westgate city center with retail, dining, entertainment, living and office space. It's another venue in the immediate area of the Super Bowl counting down to the big event.

>>Julie Frisoni:
Has it been a lot of work? Absolutely. Have crews been working very hard to make sure that this fans get here and get here smoothly? Absolutely. But I think once it's here and gone Glendale will look back and say, it was well worth it.

>>Ted Simons:
Joining me now to talk about Glendale's preparations for Super Bowl 2008 is Glendale mayor Elaine Scruggs. Mayor, good to have you on Horizon.

>>Elaine Scruggs:
Thank you, Ted. It's wonderful to be here and especially it's really a privilege and an honor to be here the first night with you as the permanent host of Horizon.

>>Ted Simons:
Thank you very much. I appreciate that. That's very nice of you.

>>Elaine Scruggs:
Thank you.

>>Ted Simons:
Are you ready for this big game?

>>Elaine Scruggs:
Of course we are. We really don't have any other answer that we need to give but we really do believe we are. We started or preparations immediately after being awarded the Super Bowl in 2003. We started immediately working with the other cities that had had the Super Bowl or were going to have a Super Bowl figuring out what is expected of us. So, a lot is expected. But we have been working real hard for four years.

>>Ted Simons:
Take us back to 2003. What were your biggest concerns then?

>>Elaine Scruggs:
Biggest concerns, it all seemed so overwhelming. It really did. It was something that was so big you didn't know how to begin to even attack it. So little by little, it got broken into pieces and different parts of our organization started honing in on what they are supposed to be doing. And someone was brought in internally to keep all the parts together, the 24 departments, and little by little, I think we've worked at it for so long that we feel pretty comfortable now. We really do.

>>Ted Simons:
Is there a remaining concern that is still kind of maybe keeps you up at night or something you are hoping the best for? Anything left? Or is it all pretty much a done deal?

>>Elaine Scruggs:
I think in society today, we have to know that we never can expect that -- we can never feel sure that nothing unexpected will happen. So that's out there. But you can't prepare for that. For me personally, what I'm seeing is the tremendous explosion of Westgate City Center. You saw it in the film earlier. And all that there is to do there. You can go there just by any night of the week right no but especially weekends and the place is mobbed. So I'm thinking, on Super Bowl day or Super Bowl weekend, all the people that can't get into that stadium are going to be there. I think that's the new element for us. We have been very busy planning and preparing for everything that's going to happen at the stadium and now we have another area that's just a short three-minute walk away that will have anything -- I have heard anything from 150,000 to 250,000 people will show up.

>>Ted Simons:
My goodness. You mentioned going to other Super Bowl cities and seeing other games and how other communities handled the big event. What did you see and what did you learn?

>>Elaine Scruggs:
You know, I learned that you can never really do enough to help people find their way to the different events. It's not just the Super Bowl but there's just a week-long series of different events spread all over the region. That was one of the things that we always saw. Now, we're not totally in charge of making sure everybody knows how to get places because, a, the NFL brings in their own transportation people. There's other cities and so forth. But information, you have to make information available to people because they're coming to your area. They want to have a good time. We want them to have a good time. They can't find their way around, that is a big, big worry. Different cities had different levels of hospitality. How welcome did they make you feel? For example, Jacksonville, which I know the, got very poor marks from the media as a host city for a Super Bowl, was the friendliest city from the minute you got off the airplane, you were made to feel important and special and that you were welcome here and they really cared about you. We need to do that. All of us. All of us in the region. All of us in the state. Things that maybe wouldn't even think about too much are really, really important to visitors.

>>Ted Simons:
Interesting as well had you talk about other cities and how they prepared for the game. You're Glendale. And so many people were word. It's Glendale. No one's going to know where Glendale is. Say Scottsdale, say Phoenix, just don't say Glendale. People getting the message out?

>>Elaine Scruggs:
I think they really are. After having hockey for several years, after having major performers really that are popular right now at our arena, after a full season of cardinals football and now we are pretty well into another season, after fiesta bowl, BCS., if we think about it, that stadium only holds just so many people. So it held that same number of people for a fiesta bowl, same number of people for BCS. First ever championship. And they all found their way in. And we've really, with the new entrance and exit at Bethany Home Road we have made it so simple. There's no other stadium you can find in this country where you can be on the freeway, you take, you get off at Bethany Home Road and you are in the parking lot.

>>Ted Simons:
You are in the parking rot. But for the Super Bowl --

>>Elaine Scruggs:
Well.

>>Ted Simons:
The parking lot may not be a parking lot.

>>Elaine Scruggs:
There will be parking in other locations because the NFL experience will be around the stadium. So, again, it gets back to how well do we mark the area? How well do we let people know where they are supposed to go?

>>Ted Simons:
How well and how much did you work with other communities? With Scottsdale, Phoenix, Tempe, et cetera, in terms of letting, getting together and making sure people staying in those parts of the valley know where to go and when to go?

>>Elaine Scruggs:
Totally. In the Arizona Super Bowl host committee brings us altogether also. Because there's another committee and they have various special tease like public safety or transportation, so forth. So they're the direct conduit to the NFL and out to all the communities. It's not just the city of Glendale. We work through the Arizona Super Bowl host committee. But our cities also work together especially in public safety. Like police is a coalition of cities. Not -- no one city could handle this all them self. So they are in constant communication. Same with the fire departments, emergency rescue and so forth. Transportation. So they really are all working together.

>>Ted Simons:
Last question.

>>Elaine Scruggs:
Uh-huh.

>>Ted Simons:
Anything surprise you more than you expected?

>>Elaine Scruggs:
About the Super Bowl?

>>Ted Simons:
Just the whole thing. Anything surprise you?

>>Elaine Scruggs:
You know, even though I've gone to three of them and I have seen the excitement and hype around them, experiencing it myself and experiencing it through other people's eyes does surprise me just how big of a deal this is to people. And it's on everybody's minds. Really. If I am in the grocery store, if I am in church, wherever I am people are talking about the Super Bowl.

>>Ted Simons:
Mayor, thank you so much for joining us and talking about the Super Bowl with us.

>>Elaine Scruggs:
Thank you very much, Ted. Best wishes for a long and successful career.

>>Ted Simons:
Thank you very much.

>>>Ted Simons:
State democrats say things are looking rosy for next year's elections. They say the party will take back offices from the white house to the state house. Earlier I spoke with the executive director of the Arizona Democratic Party, Maria Weeg. She explains why democrats are so optimistic. And Maria, welcome to Horizon.

>>Maria Weeg:
Thank you so much, Ted.

>>Ted Simons:
Let's talk about the overall strategy right now for the Democratic Party. Where we sit right now and where we will see you sitting six months, nine months from now.

>>Maria Weeg:
350 days, actually. 351 days from the time that we are having this conversation, we'll be waking up after Election Day 2008. Honestly, I don't feel like we could be positioned any better. Position was a phenomenal year for democrats in Arizona. I think probably we had one of the best years of any state in the country. We picked up seven seats in the legislature, two seats in the congress, reelected our governor and attorney general with a record margins, definitely mandate-type margins, all of that has been serving us well going into 2007 and 2008 looks equally good for us. We have our eyes set on the Arizona House of Representatives, possibly the senate. We have the historic opportunity to pick up three-quarters of the congressional districts in Arizona for democrats, picking up, keeping the two we picked up in the last cycle and maybe gaining a couple more. And on a national level, Arizona is really looked at as one of the battle ground states this year. The paradigms are shifting in the presidential race. And states in the southwest, including Arizona, New Mexico, Colorado, Nevada, are all pretty prominent players on the national scene this year.

>>Ted Simons:
And yet there's a concern with super duper Tuesday that Arizona might get lost in the mix. What's your take on it?

>>Maria Weeg:
I'm not worried about that at all. I am focus on the general election. Arizona is going to be a major player in the general election, a major battle ground state. That's what we are preparing are for as a state party. I am happy with our entire slate of candidate. I got to go to Las Vegas for the debate last week and I left there thinking, and I am kind of an undecided voter. I'm really lucky because I have to be undecided. But I left there thinking that the democrats are in very good shape going into the presidential year. That's what we are laser focused on is the general election. And Arizona is definitely going to be a player in the general election so what happens on super duper Tuesday is not as much of a concern for me as what happens in the nine months following that.

>>Ted Simons:
Let's talk about a couple of congressional districts in particular. Rick Renzi, that seat is open. Strategy for the democrats?

>>Maria Weeg:
I think the strategy is to run as hard as we can. We have a good group of candidates lined up in the primary. Howard Shanker, an environmental attorney, a news anchor in phoenix and former representative Ann Kirk Patrick, all running really good races. We will have a solid primary and that's a district that really does trend democratic. We are well organized there. We are raising money. We have organizations on the ground ready to take on that seat. And I fully expect we will put up a good sight. We have voters in that district who are tired of being repped by a corrupt congressman. So I think our chances look pretty good.

>>Ted Simons:
GOP says they will put in a good fight against Harry Mitchell in the congressional district five. How do you keep the brick bats from staying away from Congressman Mitchell?

>>Maria Weeg:
I think Congressman Mitchell has done a great job representing that district. He is beloved. There aren't that many congressmen in America that have a 30-foot statue erected to them in their hometown. That being said the GOP says they are putting autopsy good fight but I think you have a couple of dynamics. They haven't put up a single top tier canceled. Their first recruits declined to run against the congressman. That's first thing. The second thing if you look at fund raising on a state level, the state democrats are out raising republicans three to one. The state rope parties having a very different time raising money. The national level, they're sitting on $1.3 million right now. Where the CCC, so if you look at resources and how racers shaping up and who the incumbent is, we are going to fight really, really hard to make sure we keep Congressman Mitchell's seat. I think he's really well positioned right now.

>>Ted Simons:
I understand that John Shad dig is pretty -- an institution. A venerable. You see him more than venerable. You see him as vulnerable?

>>Maria Weeg:
It's been an institution and around but he's out of touch with his district. And he hasn't really had to face the kind of challenge that bob lord is putting up against him right now. Lord is out raising money, talking to voters, and his district doesn't look that different than Congressman Mitchell's in terms of the numbers and you see a the love socially moderate voters well educated, thoughtful voters in that district, who I think are probably look for a change.

>>Ted Simons:
It's your job to be optimistic. How do you keep from being overconfident?

>>Maria Weeg:
I don't think it's about being overconfident. I think it's about being optimistic and being prepared. My grandfather had a saying, "luck favors the prepared." I think we need to be a little bit lucky. I think we have a national tide on our side but more than that I know how hard we're working and how well prepared we are. I said earlier we are out raising the republicans three to one. We are out registering them four to one. Voter registration in the state of Arizona is four to one in democrats' favor. Independents are breaking two to one in our favor and all that's happening because in Arizona, the Democratic Party and our elected democrats from Governor Napolitano to congressman Mitchell, congressman pastor, Attorney General Goddard are focused on what it's taking to find practical solutions to every day problems that Arizonans are facing. Look, we're all out there just trying to make a better life for ourselves and our families. You have people all over the state worried about health care, word about education for their kids, their financial security, the cost, the time tax in terms of commuting. Our democrats are talking about real solutions to all of those issues and the voters are listening.

>>Ted Simons:
Thank you very much.

>>Maria Weeg:
Thank you.

>>>Ted Simons:
Dr. Anne-Renee Testa is a nationally renowned psychologist and media expert and the author of "The Bully In Your Relationship." she was at the Hyatt to speak at the JFCS wipeout domestic violence event. That's where Larry Lemmons caught up with her.

>>Larry Lemmons:
In the news you hear about school violence, workplace violence. It seems like everybody has gotten much more widespread. Why do you think violence has become so prevalent?

>>Anne-Renee Testa:
It's more prevalent because we see it in the videos, in children -- are inundated by all of the violence in games that they see, on the market, in schools. It's out there. And no one's doing anything really and truly about it. There are band aids, I believe, that are being put on these bullying incidents. Government, schools, parents aren't being educated as to how to do it the healthy way. As a result they don't know how to do it -- nobody gives us an instruction book, parents. We don't know what it is. We just do what we learned from our own parents. And as I say, one generation does it to the next. Until we have an epidemic. And it's not only in the United States. It's worldwide.

>>Larry Lemmons:
Let's mention your book then, "The Bully In Your Relationship." because if you take something wide like that, it all begins seemingly at home. I guess it begins with your parents. Is that right?

>>Anne-Renee Testa:
No doubt about that. Because as I often say, we slide down the birth canal completely innocent and pure. And what happens is, there is no evil in the world. I don't believe there's evil -- evil is learned behavior. Evil is not born. So evil comes from a sick environment at home. And we learn that absolutely from the home. And the key is to reeducate parents and save children.

>>Larry Lemmons:
You mention in your book that there were lots of different kinds of bullies. Can you mention some of them?

>>Anne-Renee Testa:
I talked about many of them. There's one called a silent treatment bully. That bully shuts down and, when they're annoyed about something they just shut down. As a result, they shut down, it makes the person who's being bullied feel as though they are alone and abandoned and naked on the mountaintop. It makes them feel as though they're worth nothing and they don't know why. You know, when someone is silent and shuts down, what happens is, you, the victim, think, God knows what they're saying. What are they thinking about me? You know, in our own minds our imaginations are worse than what someone may be thinking. But the idea is that the person who I victimized feels abandoned.

>>Larry Lemmons:
Of course, you had others, too. You had the rage bully. I think that's what most people think of in those terms. Or the control freak bully. Would you also mention body language bullying which is a very subtle one. Could you talk about that?

>>Anne-Renee Testsa:
Oh, yes. The body language bully, someone can just by a look just by a look, can control someone. A look of disapproval about something. It can be so subtle, but it's there. And the victim is very open, like a sponge to someone who is bullying them through their body language. You know, have you ever heard of the hairy eyeball? When a parents looks at a child with that disapproving look? And you know you've done something wrong? Well, that apparent, instead of having a hair eyeball should just simply say, you know, I don't like the way you did it that way, you know. I think you should be doing it this way. But instead, that little kid grows up and does the same thing. By showing disapproval, by just, you know, folding your hands and just looking in a way, you know if looks could kill? A child feels as though they are getting murdered emotionally when someone is, a body language bully.

>>Larry Lemmons:
What would you say to someone who is in a domestic violence situation? Physical violence. And they feel like they can't get out. What do they do?

>>Anne-Renee Testsa:
Well, that's a good question. If they feel trapped, it's understandable because they're really scared. And that's the key. They are so afraid and the abuser is just beating up on them physically and mentally, and trying to control them in every aspect of their lives from the minute they get up in the morning until the minute they go to sleep. And these people, let's say it's 50-50 women and men, but lieutenants say this woman is scared to death. Scared to death that she's going for murdered and many times it happens. That woman needs to say to herself, I need to make a plan. I need to figure out how I can get out from under, and the key is, taking the fear away from herself. That's the key. It's the fear that keeps a woman there. Or a man for that matter. It's the fear. So taking the first step is making a plan. Acknowledging it. Coming out of denial. The second step is reassessing her options, really looking at her options, saying, I don't have to stay in these four walls. There is a way. I know he's threatening me but I can get past it. And I'm going to make a plan. And the third is to take the action. If someone is -- if there is domestic violence at home, it's not a rational thing you are speaking to. So you can't try to change the other person. And that's key to it. You cannot try to change the other person because domestic violence is -- is the utmost rage and control. That's what it's about. Rage and control. So you can't deal with that. You can't deal with a wild hyena that's in your midst. But what you can do is plan for the rest of your life. And the rest of your life is really valuable. Starting today, to take the action to make the plan, to probably move out. And upward. And decide that you don't have to take it anymore and that you deserve better and that's the key. Understanding that nobody has the right, nobody has the right to deface you and denigrate you, no one. We each have a right to love ourselves. And take that first step.

>>Larry Lemmons:
Dr. Anne-Renee Testa, thanks so much for talking with us.

>>Anne-Renee Testa:
Thank you. It's a pleasure.

>>Merry Lucero:
How do Maricopa county voters feel about Sheriff Joe Arpaio and county attorney Andrew Thomas? Find out as we release the results of the latest Cronkite eight poll. Also we will take a closer look at what the Super Bowl will mean to the state's economy. Those stories Tuesday on Horizon.

>>Ted Simons:
That's it for now. I'm Ted Simons. Have a great evening.
In this segment:
Elaine Scruggs:Mayor of Glendale;Maria Weeg:Executive Director, Arizona Democratic Party;
SPOTLIGHT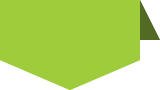 STAY in touch
with
azpbs.
org
!
Subscribe to Arizona PBS Newsletters: