Arizona Supreme Court Chief Justice Ruth McGregor recently gave her state of the judiciary speech to the Arizona legislature. The Chief Justice will talk about issues regarding the judiciary, including attempts to get rid of the merit selection system for judges. She will also talk about a program the courts have to help people meet their mortgage payments.
Transcript:
>> Ted Simons:
Tonight on horizon, Mitt Romney pulls out of the presidential race. What does that mean for John McCain? Republican analysts talk about that and we will hear from the chief justice of the Arizona Supreme Court about issues impacting the justice system including an attack on the judiciary from lawmakers. And we will tell you about an African-American legislative conference that took place at state capitol today. All that's next on horizon.

>> Ted Simons:
Good evening. I'm Ted Simons. Welcome to Horizon. A tough day for Mitt Romney and conservative talk radio hosts. He pulled out of the race for the presidential nomination today leaving conservative commentators to stew even more about the front runner, Arizona senator John McCain. Here now to talk about what this all means is republican political consultant Chuck Coughlin. Good to see you again.

>> Chuck Coughlin:
Good to see you.

>> Ted Simons:
Surprise Romney stepped down today?

>> Chuck Coughlin:
Yeah. I think it caught a lot of people offguard. I didn't -- i hadn't heard that but i think he stepped up and he looked at numbers. I think he looked particularly at numbers that came out of California late that most people, you know, by the time Super Tuesday was over, California came in really late. I think it turned out that the senator won almost all congressional districts save one in California. And as you note delegates out of California are apportioned by district.

>> Ted Simons:
What did Mitt Romney do wrong? He started off as a pretty big hope and it just ends today.

>> Chuck Coughlin:
Well, I don't know that he did much of anything wrong. He ran a campaign. He wasn't very well known at the outset. People had questions all along, which trailed him throughout the campaign, about his consistency of his views on critical issues. And I don't know that he ever really overcame that part of it. But I think he left a generally good impression about everybody about his business acumen, his commitment to family and values and principles that he holds dear. And what he's done in Massachusetts as governor. I don't know that he did anything necessarily wrong. What was more the big story was what John McCain did right. He held in there. He stayed in there from the time everybody counted him out. He counted New Hampshire voters and i think New Hampshire voters today are looking like voters eight cross the country. They are look at what can be different, a little tired of the partisanship and want to see somebody as they voted for McCain last time, somebody that breaks that partisan divide.

>> Td Simons:
I want to get more on McCain in a second but back to Romney. You think we will see him again?

>> Chuck Coughlin:
Yeah. I don't think we have seen the end of Mitt Romney. He is a very successful businessman. He's left a good impression in the taste of many people across the country. He distinguished himself with a good campaign. He ran a good organizational campaign. Spent a lot of his own money. But i think he's left a generally good impression particularly the way he left the race today. He said that the cause of America is more important than him. And that's true. And that's -- and he said the fight against terrorism is -- and the fight that John McCain will lead our party in to hopefully a successful presidential, he didn't want to continue to take that issue and jeopardize our party's chances of success.

>>Ted Simons:
Does that message now translate over to Romney supporters, especially those extra conservatives who just are having a hard time with John McCain?

>> Chuck Coughlin:
Well, I think conservatives by and large are supporting John McCain right now. I think that's why he won a number of the primaries -- that he did, he won the panhandle of California. That's not a very liberal place. He won Orange County. That's a very conservative place. I think the problem john has, he's had a long record of leadership. He's chosen to fight on issues that he believes in that sometimes conservatives don't believe in. He is a conservative but on some issues, immigration being one of them, campaign finance reform being another one. That a lot of conservatives have rejected his positions and because he has had such a long-term profile opted national stage, he has become a target of some of that opprobrium, if you will.

>> Ted Simons:
Does he continue to be -- certain elements that just don't like him. Folks in broadcasting, i can't believe some of the stuff I'm hearing out there. Are they going to wind up saying, all right, we'll just go ahead and go with him? Are they going to sit out the election? What do they do?

>> Chuck Coughlin:
I don't think conservatives sit out this election. I don't think it's -- I think the message as John McCain said today in front of c-pac, he said we are in a transcendent period in our nation's history. We are fighting a totalitarian form of belief, and it is our duty to preserve liberty across the globe. And I believe that message and his core values, the conservative appointments on the judiciary, there's Supreme Court appointments that are in play here. His commitment I think you will see Phil Graham type person be a secretary of treasury. His commitment to lower taxation and free market principles. Those right kind of things that I think at the end of the day when people weigh it, conservatives will be back in the John McCain camp and supporting him.

>> Ted Simons:
Some are seeing this--

>> Chuck Coughlin:
Those conservatives.

>> Ted Simons:
Some are seeing this as maybe the indication the gop might be moderating a little bit. You are saying that's not necessarily so?

>> Chuck Coughlin:
Well, i think there's -- you know, everybody tries to paint a monolithic figure of the party. There is no monolith i can picture of the republican party. I think part of it gets a lot of attention and that's the very conservative part of the party that, by and large, is very fiscally conservative which John McCain is. And very anti-regulation. And McCain has faulted them on a couple of things on that with regards to regulation on campaign finance. And some of these immigration issues where they want the laws enforced. But I think at the end of the day, they come back into the fold and we will be one party together, moving forward. There's always going to be people in the commentators that are going to take issue with john on some position. I don't think that ever goes away.

>>Ted Simons:
Interesting. We will keep an eye on it. Chuck, thanks for joining us.

>> Ted Simons:
There are a couple of bills being considered at the state legislature that would give voters the option to change the way we select judges in Arizona's larger counties. One bill would get rid of the merit selection system and instead allow judges to be elected in Maricopa and Pima counties. The other would change the confirmation process for judges and change how vacancies are filled. I'll talk to the chief justice of the Arizona Supreme Court about those bills and other issues but first, here's more on that legislation.

>>Mike Sauceda:
That would impact the judiciary are being heard at state legislature this year. Both would send to the ballot measures to give the voters the opportunity to change the state's constitution in regards to selecting and confirming judges. Senate concurrent resolution 1014 would change the way vacancies on the bench are filled. If approved by voters it would require that a judicial vacancy in superior courts and other lower courts are courts be filled by appointment with the governor without regard to political affiliation. Senate concurrent resolution 1021 would get rid of the merit selection system the current way judges are selected in our two most populace counties. It would replace it with a system where they would be elected to six-year term from judicial districts that would be same for districts for county supervisors and allow judges to participate in the clean elections funding system.

>> Ted Simons:
With me now is Arizona Supreme Court chief justice Ruth McGregor.

>> Ruth McGregor:
Thank you for having me.

>> Ted Simons:
I want to get to some of the legislative stuff here but i know you just gave the judiciary here in Arizona, what is the state right now?

>> Ruth McGregor:
The state of the judiciary in Arizona is so good. Our courts are respected all across the country, for decades. We've been really creative, innovative, finding better ways to do things and so overall although we face the same budget problems that all of state government does, that the judges, the administrators, the clerks, everybody is working so hard.

>> Ted Simons:
I know that there were some concerns in the past regarding certain aspects. Let's start with d.u.i. processing. I know that was a problem for a while or at least a concern. How has that been addressed?

>> Ruth McGregor:
We started with a pilot project that ended last July. And in our pilot courts by adopting some new procedures, we were able, for instance, to reduce the d.u.i. cases that had been pending for more than 180 days, we reduced those by 77%. We cut back on the time to process the cases at every stage with still being conserve that we were careful to preserve the rights of the defendants. And as of this coming July, we'll use those procedures all throughout the state.

>> Ted Simons:
I was going to say the pilot program apparently a success and now moving forward?

>> Ruth McGregor:
Yes, it will. We will be processing d.u.i. cases in new case across the state.

>> Ted Simons:
Another concern is crime victims and keeping them informed. How is that going?

>> Ruth McGregor:
This has been a terrific program. It's only in Maricopa county now because we don't have the technology to do it in the other counties. But a crime victim can sign up to get notices whenever there's an order entered by the court. So that if a hearing is continued they can get as in by email. And in more than 6,000 people have signed up and we sent out more than 10,000 notices to crime victims. So they know now as soon as anybody else does 23 something has happened in their case.

>>Ted Simons:
Were these issues, the one we addressed specifically, were they difficult to get going and started or was it a relatively fluid process.

>> Ruth McGregor:
It was relatively fluid. We have such good judges and staff in Arizona they are always willing to go ahead and work on a project that looks as if it will make our system better. They're just terrific.

>> Ted Simons:
Well, and speaking of judges trying to do the right thing here, we have a program called lawyers helping homeowners. And I know you are excited about this. Talk to us about it.

>> Ruth McGregor: I am excited about this. We all know what's happening with people losing their homes and foreclosures and trusty sales going on. And we have a create resource in Arizona in the lawyers. Our court oversees the state bar of Arizona. And last, in 2006, the last year we have numbers, but our lawyers contributed over 100,000 hours that we know about to charity and pro bono work. So we asked them if they would contribute some of their time to help homeowners who need to renegotiate a loan instead of just having it going into default. We announced the program yesterday. And within 24 hours, we had more than 100 lawyers who have signed up for a training course that we are doing next week. I am sure we will get many more. So it's really going to be a good program. And it will help some people keep their homes.

>> Ted Simons:
Those people, if they're interested, they're watching right now, how do they get more information on this program?

>> Ruth McGregor:
We have a website. It's azlawhelp.org. If they go to that website, they can register. Lawyers are registering. The volunteers program will screen and put lawyers in those asking for help together. They also can just find our course website and they will find their way to this or the state bar of Arizona.

>>Ted Simons:
Let's get to some of the legislative efforts here to hold the courts more accountable or do something as far as have more of a say in terms of retention. Your take on efforts, let's talk about the election of judges here to start with. How do you see that?

>> Ruth McGregor:
Will with, you know, every year or two we get something like this. And the first question I always ask somebody to answer is, what's the problem we're trying to solve? We have such good courts and judges in our merit selection counties. They are accountable. Every person who appears before them gets to rate them on a number of different categories to see how they're doing. And then we publish all of those ratings before the time that they're on the ballot for, should this judge be retained? Yes or no. So people have all sorts of information of the judges and it comes from those people who appear before them. Not somebody who just heard a rumor some place else. So the judges are accountable. There's a lot of information that is made available. We can look and see what's happening across the country with election of judges. Election of judges is very different from what it was before 1974, when Arizona went to merit selection. As a result of an opinion by the United States Supreme Court, judges now can announce their position on political issues. This was always something that we didn't allow judicial candidates to do because we are not political officers. We are the neutral person in a dispute between two people. And it isn't supposed to matter to us whether they belong to a special interest group, whether they're a republican or democrat or an independent. Our job is to act as the neutral decider of the facts and the law before us.

>>Ted Simons:
Why do you think critics of the court system right now think that more accountability is needed and perhaps the courts aren't doing as well as they should do in keeping their folks accountable?

>> Ruth McGregor:
I wish I knew the answer to that because I have asked a lot of people who criticize the courts. You know, what is it you need to know about the courts that you don't know? Is there something we should be doing differently? Should we be looking at other aspects of our judges' performance? Should we be serving other parts of our court system to see what we are doing right? Nobody has any specifics to give me. They just have this general notion that we should change a system that has worked really well.

>> Ted Simons:
Is this, do you think, ideological in nature?

>> Ruth McGregor:
I think certainly in some parts of the country it has been and I would suspect that some of the people in Arizona really would like judges who have a particular political point of view. Justice Kennedy from the United States Supreme Court really made the best statement about this. He said once, the judge, the law promises something neutrality. And if we lose that neutrality, the law, system of law as we know it disappears. So I think some people would like to have our judges not be neutral, not be fair, but to follow a particular special interest group.

>> Ted Simons:
To that end, can the courts be criticized for not getting the information you just told me out to a wider audience?

>> Ruth McGregor:
I think we could be. And I have asked -- we have asked for ideas as to how to do that. It goes out in the voter information pamphlet and starting at the last election we had all of this available on the court website. We don't have any money to do this. But if you would like to have us come on your program and tell about it, we would be glad to do that.

>> Ted Simons:
We certainly are glad to have you here to discuss it. I'm glad you had a chance to talk about that and lawyers helping homeowners program.

>> Ruth McGregor:
azlawhelp.org.

>>Ted Simons:
Thank you so much for helping us.

>> Ruth McGregor:
Thank you for having me.

>>> Ted Simons:
The sixth annual African-American legislative conference was held today at the state legislature. The theme of the event, it takes a village to make change. 500 African-American leaders took part in the conference. We will talk to Arizona's two African-American lawmakers, but first, let's hear excepts from a news conference held this morning.

>> Leah Landrum Taylor:
Every year there are different issues, there are different concerns and certainly the African-American community wants to be right there at the table. And so since then, there has been a significant amount of legislation that has moved forward. As a result of the support from the African-American legislative day conferees that have attended in the past. Different types of legislation that has had a profound effect on education, on environment, on economic development, on health, and as we move forward to take look at five pillars of concentration that we are going to be focusing on. And one of the reasons that we've been able to move forward on those pillars is last year we talked about the importance of establishing an African-American affairs commission. This year, we were actually able to make that into a reality.

>> Cloves Campbell Jr:
As you well know there's a gentleman that's coming to town and he's starting a new initiative called the civil rights initiative. His name is Ward Connelly. And he's talking about the fact that he thinks everything in Arizona is equal, everything in Arizona is on the up and up. People in Arizona have the same opportunities as everyone else. Not only African Americans, he thinks that Hispanics' opportunities are available for everyone that are equal. Native American opportunities. Women issues. Everyone should be equal. I tend to think, and I think most people standing behind me, think that Ward Connelly is wrong. And we're going to make a point every time we get an opportunity, we're going to talk about the fact that Ward Connelly and his civil rights initiative is anything but a civil rights initiative. It's an assault on civil rights here in Arizona. And we're going to fight this assault to the end because we think we have enough support here by the people standing behind me and the people in this legislative hall that is we can defeat that initiative. Ward Connelly has been paid well and I mean paid very well to talk about the fact that he thinks that everything is equal. The fact that he thinks that everything is fair. The fact that he thinks that America is at a point where we don't need any more affirmative action laws. Well, you are going to have to excuse me french. I have said it all morning. I think Ward Connelly is a damn fool and I am going to go on record as saying that.

>> Ted Simons:
With me now to talk about the conference and African-American issues in Arizona are senator Leah Landrum Taylor and representative Cloves Campbell Jr. Thank you both for joining us.

>> Leah Landrum Taylor:
Glad to be here.

>>Ted Simons:
Senator, African-American legislative day, what's it all about?

>>Leah Landrum Taylor:
Well, first off, this is our seventh annual that we've done. And the main purpose of it is to make sure that policy issues that are of interest, not only to the African American community and can benefit the African-American communities are addressed and looked at. In the last few years we have taken a look at areas of concentration of education, justice, economic development, health, environment. Those have been some huge ones and we made big strides, lots of legislation that the African-American legislative day participants have supported have made it up to the governor. And so one of the big ones that we worked on last year that was actually able to become a law by executive order was the establishment of an Arizona African-American commission.

>>Ted Simons:
Having these conferences, representative, getting these conferences together, how much does that help in terms of getting messages across?

>> Cloves Campbell Jr:
You know, it's a tremendous help. It's an asset to get the community together so they can talk about issues of concern. We have been fortunate every year it's grown by numbers. Huge numbers. This year we are look at close to probably close to 1,000 people coming in this year.

>>Ted Simons:
Talk about some of the issues in particular. Health care, education as we have kind of referred to a little bit here but as far as those issues in particular what are you looking for and what do you think needs to get across?

>>Cloves Campbell Jr:
Well, a lot of the things we are looking for as leah just said, we are looking for issues of concern in the African-American community. And we talk about health care issues, one of the wig things that came out of our previous meetings the fact we will be looking at creating an African-American health, center on African-American health. That will be more centered toward getting information out about diabetes, hard disease and things like that, things that affect African American community.

>>Ted Simons:
As far as education is concerned, again, those sorts of issues, talk more about that if you could and what you are looking for and what people need to know.

>> Leah Landrum Taylor:
Right. Making sure to do things like decreasing the dropout rate, making sure children are up to par in their competence and those types of things are important even with justice. We want to make sure we are looking at a new project where that's a zip code where it's the highest amount of repeat offenders. We want to make sure to lessen that. When you look at high percentage of African Americans that are incarcerated and they get released, at the we need to headache sure we have an effective plan to make sure they do not go back.

>>Ted Simons:
I wanted to ask about those kinds of things. People will say those are good ideas for everyone. Talk about the special challenges for the African-American community.

>> Leah Landrum Taylor:
Well, for so many years there have been quite a few special challenges like we just talked about with health and the vast amount of health disparity. A lot of times it's just a lack of knowledge, a lack of the education, a lack of the information that you can go out and you can be a part of this process. And be a part of the policy making and we need your help in that. And so you have many different challenges. For example, even with the justice area of the will 5041, when individuals come out and reoffend there's a number of different reasons for that. First of all it's very difficult for them to do things like find housing. It's very difficult for people to do that. Not to mention, to find gainful employment. So many times they end up just literally almost on the street. And really homeless in many instances. And so in that instance it really invites that, you know, the temptation again to go out and reoffend and return back to that penal system. So we want to make it where it is different, to take a look at some of the different challenges. You look even at economic development, some of the statistics for African-Americans, we are still below the median wages. Things like that. And making sure that there are jobs and positions that are out there, making sure our children are getting and getting educated and upper college and things of that nature. So that they can get more career-oriented positions.

>>Ted Simons:
Representative, talk more about economic development and the things that the African-American community are looking for that might present a special challenge.

>> Cloves Campbell Jr:
Well, you know, one of the biggest issues now, of course, is that everybody is going green. We have our executive director of the African-American commission who is dr. George brooks highways pushing that a lot in the community. Making sure we start looking towards businesses that are green businesses, businesses that can recycle, business that is can create opportunities where there weren't any for African Americans. We are trying to get more into the future and not get caught up in things that have already been done before.

>> Ted Simons:
In terms of the past and the future, and now, getting these conferences together, getting people together, getting messages across, getting that sense of community, it's better now than it's been in the past?

>> Cloves Campbell Jr:
It's much better. In the last couple years, like i said, our program has grown from just a few hundred people to we are looking at close to 1,000 people. A lot more children are coming and participating to our program and a lot more adults. We have more people from around the state. It's not just the base program anymore. We have them coming from every corn neither state.

>>Ted Simons:
You are seeing that as well?

>> Leah Landrum Taylor:
One of the things that's been very effective with the new commission is the town halls that are going to be held throughout the entire state and taking a look at the different concerns and issues that are there within the African-American community. So many of the issues we do know, we do know the concerns but coming up with innovative solutions a as far as how to change many of the gaps that are still there.

>> Ted Simons:
We have about a minute left. In the piece we heard you coming out pretty strong, ward connelly and that whole business coming into Arizona. Is that the kind of thing that can also help galvanize a community?

>> Cloves Campbell Jr:
No doubt about it. Ward Connelly coming to phoenix, Arizona, it happened a few days ago at Super Tuesday around the country and Barack Obama, big explosion on the scene, it's galvanized the community quite a bit. We see people who are participating not only in the voting process but in the business process and in educational process like never before. It just brings everybody together, gives them a new excitement about getting involved in a community.

>> Ted Simons:
And again, are you seeing that as well in terms of, you know, you can do all you want by saying let's better, let's better but sometimes when something comes in it looks like a threat or looks like an attack or mean spirited, whatever the case may be, that can be a galvanizing force in and of itself.

>> Leah Landrum Taylor:
It can. One of the others things that's been a real beauty about all of this is that, yes, you have those issues that bring people to the forefront. But one of the other things is our theme, it takes a village to make a change. There are individuals that are kind of exhausted doing the same old thing and ready to could do things in a new way as it relates to very different and nontraditional type of policy issues that you would think the African-American community would be involved in. So now moving in that direction to make sure they are at the table and coming up with viable solutions, that is something that's been very encouraging. Seeing things we have never seen before where you look out in the crowd, I don't even know who that is. There's a big difference with that. To where even, you know, this evening when we have our banquet going on this evening, standing room only. Things of that nature. Tomorrow with the conferences, where people are just vying at what can we do to assist? What can we do to assist with the five pillars we have identified and how can we get behind that and hold on to one of those pillars and put all our effort to help building that? That's making a change.

>>Ted Simons:
All right. Very good. Thank you both for joining us. We appreciate it.

>> Cloves Campbell Jr:
my pleasure.

>>Ted Simons:
Tomorrow night on horizon we will talk more about how well senator John McCain is positioned in the race to become president. And the latest issues the Arizona legislature is dealing with. Those will be discussed as well. The journalists' roundtable tomorrow at 7:00 on horizon. That's it for now. I'm Ted Simons. Thanks for joining us. Have a great evening.

In this segment:
Chuck Coughlin:Republican political consultant ;Ruth McGregor:Arizona Supreme Court Chief Justice ;Leah Landrum Taylor:State Senator;
SPOTLIGHT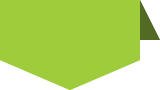 STAY in touch
with
azpbs.
org
!
Subscribe to Arizona PBS Newsletters: