We air a compilation of our series that examines products made in the Grand Canyon State, including rattlesnake wallets near Tombstone, chocolate and candy at Cerreta's in Glendale, dairy products and treats at Fossil Creek Creamery in Strawberry, and the Soleri windbells at Cosanti in Paradise Valley.
Transcript:
Ted Simons:
Welcome to this special edition of "Horizon." I'm Ted Simons.

Announcer:
Horizon is made possible by contributions from the "Friends of 8," members of your Arizona PBS station. Thank you.

Ted Simons:
In Arizona's high country, they make fudge and cheese out of goat's milk. Near Tucson, they make wallets out of rattlesnakes. And here in the Valley, the most remarkable fudge and wind bells are forged. They're all products that are made in Arizona, much like this, the new Phoenix Convention Center. They all reflect a style that is unique to the Grand Canyon state. When you picture the Arizona desert, do you hear the shake of a rattle? You would if you were down near Tombstone. They certainly have rattlesnakes there. But those snakes, they live in fear of becoming fashion accessories.

David Majure:
John Weber always wanted to be a cowboy but cattle were never his calling. Rounding up rattlesnakes is more his style.

John Weber:
My parents never let me bring snakes into the house as a little kid. Now, I'm paying them back for that.

David Majure:
A former contract administrator for an aerospace company, John and his wife, Sandy, started catching the critters back in 1979. That's the year they got married, quit their jobs and moved from Rockford, Illinois, to Phoenix, Arizona.

John Weber:
We decided that once we got to Arizona, we'd have to figure out what to do for a living. One of the first things we saw was someone was selling a rattlesnake hat band for $50. And we thought maybe we could do something with that.

David Majure:
They've been turning snakes into stuff ever since. They used to sell it at flea markets. Now, they have a store of their own. It's a trailer about 15 miles east of Tombstone not far from the middle of nowhere.

Customer:
Well, this is a great place.

David Majure:
Rattlesnake Crafts is more than a store, it's an experience.

Customer:
Look at it. This is one of the places if somebody comes to visit us from back east, you get these pilgrims out here and we bring them out here.

David Majure:
The Webers have assembled a vast collection of treasure or trash depending on your point of view.

Customer:
This is history up here hanging on the walls, stuff you don't see anywhere else. You have pieces here that museums would probably kill for. [Laughter]

David Majure:
The relics are not for sale. Some of the rocks are, but you'll have to go inside the trailer to do most of your shopping.

John Weber:
We don't wait on our customers at all.

David Majure:
No fussy store clerks here, this place runs on the honor system. Put your money in the box outside the trailer and write down what you took.

John Weber:
One time, Sandy and I went to Disneyland and we came back three days later and we looked in the cash box and there was $300-and some in there. And there was actually $100 bill on top of the other money and we thought, you know, can you imagine someone coming out to a place in the middle of nowhere and looking in that cash box and seeing $100 bill and leaving it there? You know? We find that 99% of the people that come out here are very honest. We always think the crooks are in the cities, you know? They're not out here in the country.

David Majure:
John and Sandy enjoy their rural lifestyle. They live in a trailer just a stone's throw from their store.

John Weber:
It's the ideal life for lazy, retired couple.

Sandy Weber:
I just love it. I love the peace. I love the quiet. I love the scenery.

David Majure:
They have seven kids from previous marriages, 16 grandkids who love to visit.

John Weber:
Whenever they come, I always think, boy, if I was eight years old again, I'd love to have a grandpa that lived out in the boondocks and did something goofy like this for a living.

David Majure:
Goofy as it is, they take their jobs seriously. They do their hunting at night during the hot, summer months and they always abide by the law.

John Weber:
Arizona game laws allow you to catch four Diamondbacks per day and four Mojaves per day. But we never catch anything close to that.

David Majure:
One year, they did the math. It took more than nine hours of hunting for each snake they caught.

John Weber:
We decided 20-some years ago to never handle them. So we've never been bitten.

David Majure:
They play it safe and they work together.

John Weber:
Sandy has her jobs and I have mine.

Sandy Weber:
Here I am.

John Weber:
And we seem to get along pretty well the way we divided them up. It just kind of came naturally. She gets most of the tough stuff. [Laughter]

Sandy Weber:
This is where I pin them out and put their little coatings on them.

David Majure:
Sandy's in charge of skinning the snakes and tanning their hides.

Sandy Weber:
I wear rubber gloves just like a surgeon. The snakes get scraped with a thin butter knife with no serration on it whatsoever so I don't tear them. Then they get pined on flesh side up. I paint on a coat of alcohol and glycerin and formaldehyde except formaldehyde is hard to find and so now we go to the local mortuary and I get body cavity fluid.

David Majure:
After Sandy does the dirty work, it's John's turn to shine. He uses scissors, glue and his imagination to design just about everything from wallets to jewelry.

John Weber:
This one's got a nice pattern. Sandy has a treadle sewing machine. She sews around the edges to give it a firm bond. We use the head, the tail, ribs, vertebrae and the fangs. We use just about everything except the entrails. We make jerky out of the meat. They usually like it, as long as you keep the pieces small.

David Majure:
There's a little something for everyone at Rattlesnake Crafts. John and Sandy do their best to give their customers what they want and keep 'em coming back for more.

Ted Simons:
What follows is a sweet tale. Among all the things you associate with Arizona, chocolate ever come to mind? The fact is there's plenty of chocolate and all sorts of delicious candy being made right here in the Valley, right in the heart of Glendale. [Music]

Mike Sauceda:
For 40 years now, Cerreta's Candy Company has been pumping up the sweets in the Valley. First in the shop on Grand Avenue and since 1990 at 54th Avenue & Glendale. The candy factory is run by the Cerreta family, with roots going back to a family candy factory in Ohio, started back in the 20's by Joe Cerreta's grandfather.

Joe Cerreta:
It's a family business. Even our labor force which is depending at times is up or down depending on the buying of business -- part of our family. It's a working family. We have a great relationship with all of them. Most of them have been here for 20 years. Some a few years more. Some a few years less. It's a family business and they're a part of our family. [Music]

Mike Sauceda:
You can buy Cerreta's candy directly from the source at the retail store in the factory. It's also available at local grocery stores and Cerreta's also makes candies for private labels. Either way, Joe Cerreta says only fresh, non-artificial ingredients are used.

Joe Cerreta:
Absolutely, even our caramels which is a long, slow, hot process, no flavors are added. No colors are added other than the licorice which you need to have that black and you need the licorice flavor but there's nothing added. So that caramel base is only different with the nuts that are put into it whether it's plain, pecan, walnut, what have you. Nothing else is added, except for butter cream and sugar. Our chocolate itself is custom. Our chocolate is made for us by Guittard in California. It's our specifications. They'll buy the beans for us. Normally they come from Belize. They age them for up to six months to keep the moisture and the acidity at the proper PH. When it hits that degree, it's brought into California. The beans are roasted. Then the chocolate is made to our specifications.

Mike Sauceda:
Chocolate bars and other chocolate molds are made by melting the specially-made 10 pound chocolate bars.

Joe Cerreta:
Using our chocolate, it's melted and then tempered which is just cooling the melted chocolate off in very controlled degrees of temperature so you don't lose the bloom. The bloom is just the cream, sugar and oils coming to the surface it does not particularly look nice, but it's great. From that point, it's casted into a cavity, whatever that mold may be, chilled, brought out, taken out of the molds and then wrapped into candy bars that we saw earlier.

Mike Sauceda:
Other candies used a yellow butter cream center.

Joe Cerreta:
That's a steamed, cooked product which is much faster than a fire. We're actually able to produce a 125-pound batch in about 17 minutes, top to bottom on the cooking end of it. The milk, butter, sugar is all cooked through a very, very defined temperature. At that point, it's vacuumed to extract some of the extra heat and moisture, pour it on a beater just like mom at home when she made fudge at Christmas where she's actually draining that product on the counter top. Very similar to that. Then it's put into a press. Each dye is 170 cavities. Dye-press to the tray…so we do close to 5,000 pieces in about 6 minutes.

Mike Sauceda:
At that point, the yellow cream centers are enrobed in chocolate. Cerreta's makes many more varieties of candies, including some with an Arizona twist. Like this license plate gift box, with the box made by prisoners in Florence.

Joe Cerreta:
We have a variety of products like that. One of them is the Picanero Chew, where it's…taffy is a pulled item, a chew is a whipped item, more of a nugget which is a little bit different how the air is added to it. Pecans are from right here in Arizona, southern Arizona. They're the largest grower in the world. We incorporate that into our product and call it a Pecan Picanero. It's a great item. Absolutely delicious. We have the boots, the cactus, the stagecoach, the hats…it's a novelty item that suits our style within the state of Arizona.

Mike Sauceda:
Besides producing Arizona-themed products, Cerreta's can also make custom made labels producing chocolate bars with personalized labels for weddings and other special occasions. Because Cerreta's chocolate is made in Arizona, the state and the Valley benefit from Cerreta's presence. For example, Cerreta's made a giant chocolate football for the 2008 Super Bowl. For the Cerreta family, making chocolate is something they want to share with everyone. Two daily tours of the chocolate factory, no golden ticket required.

Joe Cerreta:
I was in kindergarten, going to my grandfather's factories, what a joy that was. Every age group and thereafter has always done the same thing. We brought our own children in, whether it's Scout groups or their kindergarten or school groups. Why not open it for the public? That's where that entire concept came from was a happy business. Let's make everyone a little happier.

Ted Simons:
We're going to leave the Valley for our next story. It's time to escape the heat and head north to the rim country and visit "The Ranch at Fossil Creek" where we can take refuge, hang out, cool off, with some goats at the Fossil Creek Creamery.

Merry Lucero:
This little guy is saying "Welcome to the Fossil Creek Creamery." No kidding, it's a creamery where goats provide the milk to make some tasty treats. The Ranch at Fossil Creek and the Fossil Creek Creamery is about two hours northeast of Phoenix in Strawberry, Arizona. The goat heard has 30 adults and five babies. It's a hands-on experience for visitors and kids love the kids.

Visitor:
Oh.

John Bittner:
Lamas and goats that are in a petting zoo get bored with what they're doing. They feel like they're being mauled by you. As opposed to here, they're not in a small, confined area; they're not in a cage. They want to be here. So it's just more fun and the people see goats coming to them and they've got a choice of more than one as opposed to going to a petting zoo and it's just one or two

Merry Lucero:
They also have nine llamas and an alpaca.

Joyce Bittner:
There are several people that came here and said, "You know, I always loved a llama."

Merry Lucero:

But predators don't. The llamas also guard the goats.

Joyce Bittner:
A couple of weeks ago, we had a black bear that was down along the fence. He was meandering in for something. And, um, the goats had all run up to the fence and were kind of shivering and shaking. Meanwhile, the llamas were running up and down the fence line where the bear was trying to shoe him off.

Merry Lucero:
But for most, the attraction is not the llamas or the goats but what comes from the creamery. John and Joyce Bittner own and run this intimate operation.

John Bittner:
I don't want hundreds and hundreds of goats. A nice, maintainable heard where we can name 'em all and know their names. They know their names. They come to us when we call them.

Worker:
Spirit? Spirit?

John Bittner:
Right now, we're small. We want to stay that way. Probably about 15 gallons of milk a day. Translated, that's about 14 or 15 pounds of cheese a day and lots of fudge.

Merry Lucero:
Making that fudge and the other products begins with milking the goats.

John Bittner:
Everything from A to Z is done on the farm. The goats were born here. They're bred here, they're raised here, they're milked here. The milk is pasteurized here. The milk is put into different products here. It's even packaged here. When it leaves here, everything -- all the items in here took place on the farm.

Merry Lucero:
After it's extracted, the milk is pasteurized in this machine.

John Bittner:
When you pasteurize, this is a double boiler, not only do you have to heat the double boiler to get the milk warm but you have to heat the airspace above the milk. This is an air drier; it just brings the air in. It keeps it very hot and blows it down into the airspace. This thermometer keeps track of what the temperature is in the airspace. This thermometer keeps track and records over here the milk temperatures.

Merry Lucero:
The Bittners have learned the art of cheese making.

John Bittner:
I have a pail of cheese that set in with the culture all night. And now we're cutting the curd. The more spaces of curd we can get, the little squares I'm trying to make, the more we'll let the whey out of the curd. We're going to let it sit for about another 20 minutes. At that time, then we'll be able to scoop it up. So what I did a little earlier is that I took whey out of the -- the curds and whey out of this thing and I put it into cheese cloth. Now, I'm going to bring the cheese cloth up to -- tight like this so I can tie it. And then I'm going to reach over here right in front of you and we're going to hook up on my pulley and there you go. You've got curds and whey. The whey dripping down. I'm going to let that drip for a few hours. Later on tonight, I'll be adding flavors to that cheese or just salt.

Merry Lucero:
The end product is a creamy, spreadable cheese, plain or in several flavors about 20 restaurants around the state use the cheese in their dishes. People who taste the cheese react this way. The goat milk fudge gets the same, sweet response.

Visitor:
Yes, very much!

Joyce Bittner:
The taste experience, to taste something that's so fresh and to have actually seen where it came from and then how it was processed, I think that's what people enjoy.

Visitor:
The nice thing that I get out of it is that it's like you're visiting friends on their farm and you kind of can be yourself. There's nobody one hassling you. You get to go see the llamas, see the goats. And then they have this shop here. And you come in and kind of experience the different goods that they make, the fudge and stuff. It's just amazing. Amazing place.

Visitor:
Look at that.

Merry Lucero:
The Bittners enjoy offering that experience to children. They also help needy children in the Rim Country with their Kids Feeding Kids program. A fee to bottle feed baby goats goes to an area charity that feeds the hungry.

Joyce Bittner:
We have a place that we can help educate kids who are primarily living in the city about what country life is all about, what it's like to take care for animals, what things animals produce.

Merry Lucero:
Things you don't find, says Bittner, at a big chain store.

John Bittner:
Everything that we use, we buy local. Restaurants and grocery stores and individuals that come here to our retail shop are looking for local and fresh. Will they pay more for it? Probably in the long run, yes. Will they pay less for it? Probably in the long run, yes, in the sense that there's support in the local economy and that can bring the prices down. We need to take care of each other. So I say we say buy locally. We hope people want to buy locally. From the results so far, that's true.

Merry Lucero:
And with that support, the Bittners like to say they owe their success to "utters."

Ted Simons:
Finally, the desert wind and the tinkling of bells. We turn south now to Paradise Valley where a modern-day forge is creating a worldwide reputation, the Soleri bells have become part of the Arizona mystique.

[Music]

Paolo Soleri:
We always love sounds. The sound of a violin. The sounds of exchanges between people. The sounds between people and animals. Between people and the ocean. We're making noises constantly. We can't even think if we're not talking to ourselves.

Larry Lemmons:
Paolo Soleri has been having a conversation with nature for almost a century. His early association with Frank Lloyd Wright is evident here at Cosanti in Paradise Valley and farther north at Arcosanti. Communities that seem to rise out of the earth itself. But there's a particular Soleri language that was born in the desert and has spread with the wind across the world.

Mary Hoadley:
The wind, the wind and the desert, yeah, for me it's turning plow shares into aesthetic pieces. It's turning bullets into something aesthetic and beautiful. Paolo would probably have never chosen bells as his bread and butter, but he fell into doing bells, and it's been a great support for his work.

Larry Lemmons:
Molten bronze, the material used for the Soleri wind bells. Soleri began with ceramic bells but evolved into bronze. In this foundry at Cosanti, these artists are making bells from their own designs.

Mary Hoadley:
I love taking the foundry sand that we used over and over again -- it looks black now, but we've got green sand. They pack the foundry sand in these beautiful wooden molding flasks that come apart in two directions, both horizontally and kind of vertically. They pack that sand around aluminum pattern plates. They use these archaic 19th century squeezers with hydraulic pressure that give extra pressure to squeeze the sand around the pattern plates. Then they take the molds off the pattern plates. And they have the mold in two pieces. They can impress designs into the cone shaped part of the mold. So after the designs have been impressed into the sand, into the female part of the mold, it's put back together. They make a hole, they call the screw, for the hot bronze to be able to get down into the actual bell part of the mold. So they place the sand mold down on the ground, take away the wooden molding flask and add a metal jacket and then heat up our propane furnace which has an air-assist that gets the hot bronze up to 2,200 degrees so it gets that beautiful orange glow. And they do that in a -- crucible. That could take 100 pounds of bronze. When the bronze is poured, we use -- this is an 8,000-year-old technique of heating up bronze and pouring it into molds. We don't have conveyor belts or chain links. We use human energy to lift the crucible out of the furnace and carry it around and carefully pour it into the mold. Each of our molders makes about two to five molds in the morning before our first pour so that we can have enough mold space to accommodate the 100 pounds of bronze in the first crucible. Of course you have the helpers, who are ready with shovels. And they use the shovel to shield the hands of the people pouring the bronze from the heat coming off the already poured molds.

Larry Lemmons:
Soleri himself carves designs in Styrofoam which are then molded with bronze and are constructed with bells that are signed by the artists. They're part of what are called special assemblies. In this way, the aesthetic mold is truly much more than the sum of its sums.

Paolo Soleri:
This elemental combination of shapes, forms and sounds makes a wonderful feeling. It's a very old tradition.

Mary Hoadley:
When the Scottsdale Convention Bureau or the Arizona Office of Tourism is going on an international travel junket to drum up tourism, they often come and take Soleri bells as their gift of choice. It's not a cactus and it's not a cowboy boot. But it's definitely a Made in Arizona signature to this area. Paolo Soleri is world renowned. And the bells are world-renowned. Paolo would hope he's not just known as a bell maker. But often that's what people say: Paolo Soleri, the bell maker.

Ted Simons:
Thanks for joining us for "Made in Arizona," a special edition of "Horizon." I'm Ted Simons.

Announcer:
"Horizon" is made possible by contributions from the "Friends of 8," members of your Arizona PBS station. Thank you. 8 is a service of Arizona State University, supported by viewers like you. Thank you.


SPOTLIGHT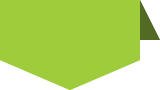 STAY in touch
with
azpbs.
org
!
Subscribe to Arizona PBS Newsletters: