Join us as Democratic Congresswoman Ann Kirkpatrick and Republican challenger Andy Tobin, the two candidates running for Arizona's first congressional district, debate the issues.
Transcript:
Ted Simons: Good evening and welcome to this special "Vote 2014" edition of "Arizona Horizon." I'm Ted Simons. Tonight's show is a debate. We'll hear from candidates competing for Arizona's Congressional District 1. As with all of "Arizona Horizon's" debates this is not a formal exercise. It's an open exchange of ideas, an opportunity for give and take between candidates for one of the state's most important offices. As such, interjections and even interruptions are allowed, provided all sides get a fair shake. As always, we will do our best to see that that happens. CD-1 is a huge district that covers most of Northeastern Arizona and much of the eastern part of the state. Congressional District 1 is the 10th largest district in the country and has more American Indians than any district nationwide. Two candidates are competing to represent CD-1. They are CD-1 incumbent Ann Kirkpatrick, a Democrat, and Republican challenger and Speaker of the House Andy Tobin. Each candidate will have one minute for opening and closing statements. Earlier we drew numbers to see who goes first, and that honor goes to Ann Kirkpatrick.

Ann Kirkpatrick: I'm Ann Kirkpatrick, I was born and raised in Congressional District 1, in the timber town of McNary. My mother's families were Republican ranchers and my dad's family was Democrats. I've taken that background and experience to Washington, D.C. and in Congress have reached across the aisle to get results. At the end of the day after a lively debate we are all Americans. I have a vision for Congressional District 1. That is building a diversified, stable economy. I saw firsthand what happened in McNary when we lost the timber industry and what happened to those families when they were without jobs. My top three priorities are creating good-paying jobs, fighting for veterans to make sure they have the benefits they have earned and reaching across the aisle and getting results.

Ted Simons: All right. Thank you very much. For the next opening statement we turn to Andy Tobin.

Andy Tobin: Thanks, Ted. Thank you, Congresswoman Kirkpatrick for being here, too. First off, I'm going to be a grandfather in March. My daughter used to work at Phoenix Children's Hospital and it's Teddy bear miracle matters right now. Call in but wait until the debate is over. I'm a father of five; I have five children and raised them in rural Arizona. My wife and I are married 29 years -- sorry, honey. My grandparents were Irish immigrants. My dad was a retired New York City police officer and retired Navy veteran. My mom raised six kids and worked, as well. I have a background in banking, insurance, and aerospace and community service. I served as national President of the Jaycees. My program is we have lost touch with our district and Washington has totally ignored them. I'm here to make sure they don't get ignored anymore. Thank you.

Ted Simons: Let's start with a couple of ads on both sides, quite a bit. We'll start with you, Congresswoman, a democratic congressional committee ad blaming Andy Tobin for cuts to Arizona education and cuts to child services. Do you agree with those ads?

Ann Kirkpatrick: I know Mr. Tobin has cut the state budget, but there's a right way and wrong way to do that. Education is very important. I have a vision for Arizona of a diversified, stable economy. Talking with business leaders we have to improve our education system. That's not a place we should have cut. It's critical to businesses that want to come in to Arizona and relocate, that they hear we have good schools. That's what they are looking for.

Ted Simons: He was speaker when CPS as overhauled and the attendant funding was approved.

Ann Kirkpatrick: That happened as well, but he cut the CPS budget. The problem is there's a way to do budgeting where you set your priorities, but don't do it on the backs of vulnerable children.

Ted Simons: I want you to respond to this and then we'll get to the Republican ad. Please.

Andy Tobin: That's fine. Congresswoman Kirkpatrick has never cut a nickel out of a big budget. We're $17 trillion in the hole. Here in Arizona we can't print money. I know Washington doesn't understand that. The Arizona School Board Association, when I was vice-chairman of the K-12 committee they named me legislator of the year. The school superintendents association named me education leader of the year. The school for the deaf and blind named me legislator of the year. As we go through the process there is give and take. When we really needed revenue, a Republican, you watched this debate in the primary, I supported Prop 100. I got slaughtered for supporting Prop 100. I was out there working on raising and getting a tax issue to the voters to bring in more revenue to save schools. I wasn't the only one. Coconino community college, we tried to help them, as well. As you look towards the record where they talk about Andy Tobin doesn't like education, I have five kids who all went to community college. These are critical to our communities. You have to live in the budget.

Ann Kirkpatrick: Actually the deficit has gone down 60%. It's on track this year to be the lowest it's been since 2008. So the great recession was tough. And you know, it really was about getting people back to work. But we're going in the direction of deficit reduction and we've made huge strides.

Ted Simons: The Republican ad, congressional committee ad shows a couple of women's legs saying, she's carrying baggage, toting luggage for President Obama. Do you agree with the ad?

Andy Tobin: I don't like the videos anyway. I'd just as soon we go from town to town and have a debate in everybody's town, rather than play these things on TV. But I think it's clear that Congresswoman Kirkpatrick stands with President Obama. Congresswoman Kirkpatrick voted to close Gitmo. We're looking at putting terrorists on U.S. soil. That is not rural Arizona. That is an absurd decision to make, so that these people come here. Today, today our young folks are fighting in a war somewhere else. We don't even have a strategy.

Ted Simons: Toting Nancy Pelosi's baggage.

Ann Kirkpatrick: Those aren't my high heels, these are my boots. I have one of the most independent records of a member of Congress because I always put my district first. I'll give you an example of that. My district has four coal fired plants, and I have been fighting with the EPA since 2009 when all of Arizona's congressional delegation signed on to a letter saying, you know, back off. And we continue to fight that battle. Even today, APS and SRP put out a statement really acknowledging my fight against the EPA. And so that's an example of bucking my party, but look, Ted, Congressional District 1 is extremely diverse. Anyone who toes the party line can't represent that district well.

Ted Simons: The fact that she has worked with representative Gossar on forest health. I don't know if the Blue Ridge reservoir is part of that is that partisan?

Ted Simons: I don't think those are partisan. But Congresswoman Kirkpatrick, it's not just Gitmo. I call it the 10 commandments, but I think there are 15 of them. Your never-ending record of voting with Nancy Pelosi. Your only colleagues here in Arizona disagreed with you and voted differently than you did on a lot of these issues. You said, you can change your plan. Then you voted not to let them change it. Or you could keep it, then you said you can't keep it. We're trying to figure out exactly who this is as Representatives. If you go up to where you just voted no to allow choya to close one third, the argument is APS, and SRP, they know I'm battling for them. That's not true. They are fighting negotiations with a gun to their head.

Ted Simons: We need to let her respond.

Ann Kirkpatrick: It is true, I cut my district's purse and you're right. Congressman Gossar and I are working very well together on a number of very specific things. Your viewers may remember he's the gentleman who beat me in 2010. After the 2012 election we're both in Congress together and representing most of rural Arizona. We are working on projects like a transportation corridor called the I-11. We are working on the Resolution Copper Mine issue. This year we had good success working together on a subdivision outside of Flagstaff where there had been an erroneous survey, called mountain air. We were able to get that bill signed into law and make a real difference to real people in the district.

Ted Simons: I think you have to argue while you're cutting dollars, what are you replacing them with.

Andy Tobin: When you look back at what we were left with after Congresswoman Kirkpatrick left us in the hole, where are you going to get the money if you can't print it like they can in Washington, D.C.? We can't print it here. Yes, you make the cuts. But then you look for revenue. We borrowed on the building. How many times did I get beat up for borrowing on the buildings to prevent further cuts on the K-12 system. My daughter wants to be a teacher, to go teach math. Of course our family is huge on supporting education. My own Chino Valley School District and supported their bond issue. Can Coconino community college, on their bond issue I paid my own money and put a letter in to their tax guy. That's putting your money where your mouth is.

Ann Kirkpatrick: Arizona's unemployment rate is higher than the national unemployment. And we really need to build that diversified stable economy in Arizona. How do we do that? I'm on the transportation infrastructure committee. One of the big successes last year out of Congress was passing the water resources reform -- excuse me, water resources development act. It's called BRDA. In that we were able to get funding for three really important projects in Congressional District 1. That was the Winslow levy, the flag in Flagstaff, and the lower Santa Cruz flood mitigation plan. We know a lot about flooding recently. We had those horrific rains not too long ago.

Ted Simons: You mentioned jobs, though. There are those who say to get jobs you need to stimulate the economy. To stimulate the economy you need to cut taxes. Do you agree?

Ann Kirkpatrick: I do not agree. I believe taxes should be fair and apportioned correctly. The way you do budgeting is you set your priorities. Then you build your taxes around that. So we need to make Arizona a business-friendly state, so that we can attract businesses. But it's not just tax cuts. It's building up or infrastructure and that includes building up our schools. We've go to the really focus on that, and having good-paying schools.

Ted Simons: We've had tax cuts for years here in Arizona, and our jobless rate is lagging the national average. What's going on here?

Andy Tobin: It's lagging the national average because Washington's got their foot on our throat is what's going on.

Ted Simons: Explain.

Andy Tobin: Look what the EPA does to our businesses. Look at the coal mine, what's happening there, Congresswoman Kirkpatrick talks about the Resolution Mine, but Harry Reid still has it on his desk.

Ann Kirkpatrick: I'm sorry, but you're completely wrong, it's your policies businesses are looking at. You're opposed to immigration reform. You slammed through the House of Representatives, very discriminatory bill 1062, which almost cost us the Super Bowl. Those gave Arizona a black eye. And then you refused to provide funding for our most vulnerable children and for education and building good schools. That's what businesses look at if they are going to come to Arizona.

Andy Tobin: I think for someone to first say yes, we're in trouble, yet we have to have a balanced way of doing things, who has never balanced a budget in Washington. I don't think the President has brought one to the White House. I think they got one passed. When Ann Kirkpatrick was in the Senate for the first time, they could have passed everything they wanted but they didn't. Our corporate tax rate is so abysmally high we are driving businesses out of our country. Out of our country. Why would you, Ted, come to Paige, Arizona, and invest there if you're thinking they are closing down one third of that coal mine? Why would you go to Winslow or Holbrook? Ann Kirkpatrick supports what the EPA does…

Ann Kirkpatrick: I do not. That was a bill that was a composite of 11 pieces of legislation. We had already passed out of the House. And there were some I agreed with and some I disagreed with. For example, one of the things I disagreed with is it completely eliminated any kind of environmental regulation. That goes too far. One of the things I did vote for was protecting coal mining jobs. This district has a coal mine. But it's about balancing the competing interests.

Ted Simons: The idea of voting against or for a bill that is full of other things, how far do you go when you say someone's for or against?

Andy Tobin: Drop your own bill and say here's my about toil stop the EPA. That's not what's going on. What's going on is the EPA --

Ann Kirkpatrick: You missed the point. We had already voted on those bills.

Andy Tobin: You never dropped a bill before this one to say stop. Where's that bill? When you can go back to Washington and say, Mr. EPA, say you're going to keep up the area. Instead of dumping the bill on the Arizona citizen, why don't you go fund that?

Ann Kirkpatrick: Of course I do, of course I do. I have one of the most successful records of a member of Congress. I had seven bills in my first term passed into law. This term three were signed into law and I'm in the minority. The first was the V.A. Corps which streamlines the veterans claims process, signed into law December of last year. I talked about the mountain air bill Mr. Gossar and I worked on together, signed into law May of this year. Then most recently we did the most comprehensive reform of the Veterans Administration since 1999. Done all of that work in a bipartisan way. Reaching across the isle.

Ted Simons: Last point on this. You had described Congresswoman Kirkpatrick's record in Congress as "disastrous." How?

Andy Tobin: I just explained. You have the EPA. She sits on the veterans committee and sits on transportation. Can anybody have believed growing up in this country that the V.A. would collapse like they did under her watch? I can't. But my point is that fixing problems after they have already happened is like the President's strategy that he never H. let's go in and let's do something now. They are behind the cart, they are just reacting. They are not leading, they are reacting.

Ann Kirkpatrick: Mr. Tobin, you slammed through the legislature a very discriminatory bill, Senate Bill 1062 that almost cost us the Super Bowl. Thanks heavens the Governor vetoed it.

Andy Tobin: You didn't say a word about that bill the year before she vetoed it because the budget had passed. I agree more debate should have happened on that bill. The Governor was at the table. The Republican senators all voted --

Ann Kirkpatrick: It was your record and policies are not good for Congressional District 1.

Ted Simons: Okay. I want to get back to immigration. We touched on it a little bit. As far as immigration is concerned, the Gang of Eight bill, if you were in the house right now would you vote for it.

Andy Tobin: No, I would not. Our border is not secure. The triggers in there are coming after the fact. You can't sit across the table from this President and shake his hand and believe he's telling the truth when he says he's going to secure the border. It isn't going to happen. Ann Kirkpatrick's record even in the state legislature is also abysmal. Securing the border gives you an opportunity to then move forward.

Ted Simons: Define securing the border.

Andy Tobin: I think we have to have a governor's panel sit there and work with the border patrol and say here's what a secure peace looks like. If you send it back to Washington to have this conversation you'll be 20 years still there worrying about who's going -- whose pie is going get --

Ted Simons: The idea is Republicans in the house are saying forget comprehensive reform, go in stages, piecemeal if you will. Is that a bad idea?

Ann Kirkpatrick: I support the comprehensive immigration reform bill negotiated by our senators. They were very active in that, it has strong, strong resources for securing the border. But let me just say the border will be secure when the people who live on the border feel it's secure. I talk with ranchers on a regular basis down there about what's going on. They tell me, Ann, look, you've go to do the comprehensive immigration reform. There are pickup pieces of this. I'm a former prosecutor. There's a criminal element that's coming across, I have zero tolerance to that. But there's an economic piece. We have a lot of farmers who rely on guest workers to come and help them in their fields. And they support comprehensive immigration reforms.

Ted Simons: How do you work that balance to get the labor that business says it needs, and also eliminate the pathway to citizenship as you say?

Andy Tobin: Well, you have to have will. You have to secure the border and say this is how it works. When the Democrats are all in charge they didn't think that was a problem or they would have secured the border and moved forward on immigration reform. That hasn't happened. Now it comes to Congress where they are battling over how does this work. If you took citizenship off the table I would bet you the bill would have already passed. But they can't seem to do that.

Ted Simons: The idea that there are 11 some odd million here unauthorized, Republicans will say the rule of law -- the rule of law is being violated here. Something needs to be done regarding just simply following the rules. How do you respond?

Ann Kirkpatrick: I have an immigration advisory group that includes faith based groups, business groups, farmers, ranchers, Dreamers. There's a real consensus that we need to have a very tough, fair, comprehensive immigration bill. And that's the next step for Arizona, in terms of building this diversified stable economy. We've got to get this done. One of the reasons I originally ran for Congress is my frustration at the state legislature. I'm sure Mr. Tobin is reflecting some of his frustration that Congress hasn't gotten this done. But it can't be a state by state piecemeal reform. Congress has to do this.

Ted Simons: One more thing on immigration. Dreamers, those born outside the country but raised almost entirely here, should Dreamers be deported?

Andy Tobin: If they are here, I have a problem sending children back to countries they have never been and languages they have never known. I've always had a problem with that. But if you had border security that was comprehensive and done at the border, we can have that conversation about what does presence mean.

Ted Simons: Is that amnesty?

Andy Tobin: Amnesty I believe is giving someone citizenship. I don't believe that's the direction we go. We secure the border and then move forward on what the business community is looking for. How do we make this work. But I don't believe that this President can stand by his word and say, I'm going to secure the border. Congresswoman Kirkpatrick believes he will.

Ted Simons: You voted for the Obamacare.

Ann Kirkpatrick: Yes.

Ted Simons: Why?

Ann Kirkpatrick: The 2010 census sold thaws over 60% of the people in the district were either eligible or already on some kind of public health care that. Includes veterans, Indian health services, Medicaid and Medicare. We just got the figures about the enrollment. 21,000 people have enrolled in the marketplace that. Includes those young people who are under 26 who are on their parents' insurance, and 21,000 people on Medicaid. Mr. Tobin, again, his policy is to repeal the Affordable Care Act and he fought our governor, even sued over Medicaid expansion. That is just wrong for Congressional District 1.

Andy Tobin: Yeah, well, I opposed Obamacare, I make no bones about it. It's not the rule of the rest of the country. We have doctors today -- remember what it was, they partially funded this thing with their almost a trillion-dollar cut in mistake reimbursement. A trillion over 10 years. That is driving physicians out of their offices. Maybe in the hospitals for a contract. Maybe they give up and retire and move to the valley. We can't afford to loose physicians in rural Arizona.

Ted Simons: So for those saying the more people who are insured, the more insurance companies are signing on, premiums are rising at a slower pace than before. You say --

Andy Tobin: The premiums rose catastrophically last year and this year it's just double digits. That's supposed to be good news? I share with you, Ted, this process, we're not done. People are so fearful of who's going to get thrown off, who's not going end up with tax credits when they file their taxes. It's so poorly rolled out and concocted without a single Republican. You can't say you're bipartisan and crush this thing through on top of the American people.

Ted Simons: Cant country can't afford it, fuels the national debt. Valid?

Ann Kirkpatrick: Couple things. Let me first say that a huge piece of the Affordable Care Act was the permanent reauthorization of Indian health services. This district is 25% Native American as you mentioned. They had fought for a long time for that permanent reauthorization. When it comes to costs, actual the costs in Medicare have gone down so much so they have extended the life of Medicare. We need to continue to lower health care costs. But at least they are going in the right direction. Ted, I have to tell you, I talk to people almost on a daily basis who now have coverage who never had it before. I have a friend in Flagstaff where I live and who is a cancer survivor. He -- during his treatment he was constantly contacting me. I'm dreading the day I'm going get the letter that I'm kicked off my insurance. Guess what, he can't get kicked off, he still has that insurance. And thank heavens.

Ted Simons: How do you respond to that story?

Andy Tobin: Preexisting conditions should be one of the things we solve. But the way they have done this is not the way it's supposed to work. We have a crisis with five key issues in health care. Let's face it, Ted, when you or your wife or daughter and go to the doctor, it's not bankrupting the health care system to go for health care every year. Cancer, heart disease, Alzheimer's, transplants, those are bankrupting our system. You don't solve those problems by taking over these trillions and trillions of dollars in this economy, and say this works better if the government does it. Is that just like the V.A.? The V.A. works better now if the government does it?

Ann Kirkpatrick: None of it -- not of the data supports that the system's going bankrupt. But I will say that the Affordable Care Act is not perfect and we need to continue to work on trying to improve it and make it better. And one of the things -- I'm a form hospital attorney, I represented Flagstaff regional medical center for over 20 years. And we need to find out a way to secure proper reimbursement, reasonable reimbursement for our physicians.

Ted Simons: We have very little time left.

Ted Simons: Should repealing the Affordable Care Act be used like the debt limit or these sorts of things, shutting government down, should those things be used as leverage?

Andy Tobin: No.

You disagree with House Republicans on that.

Andy Tobin: I never have. You just heard Congresswoman Kirkpatrick agree, yes, they cut Medicare by a trillion doctors and gosh, we have to give doctors the money back. This is like the President who didn't have a strategy, it's playing on the card turn. We can't bring Arizona out of the problems without having a long term strategy.

Ted Simons: Each candidate will now give a one-minute closing statement. Going in reverse order of the opening remarks, we start with Andy Tobin.

Andy Tobin: Thank you so much. Thank you, viewers for being here tonight. Just yesterday our young men and women embarked on another crusade to save other people in lands far away they have never been to, to people they have never known to, fight for their freedom. I want to speak to them and their families directly tonight. I want to tell that you there is an America who is proud of you. There is a place in our hearts that is with you always. I wanted to share that with you before we got into any further discussion tonight about all this but I didn't have a chance sooner. National security is at the top of my list. Releasing prisoners to come to the states by closing Gitmo is appalling and you should not worry that Republicans will be there for you. I thank you for taking some time to be with us tonight. I share with us my plan for border security and my plan for rural Arizona when I raised my children and my family.

Ann Kirkpatrick: I'm Ann Kirkpatrick, thank you, viewers, for watching this lively debate tonight. You know, I will continue to work hard for Congressional District 1. That's where my heart is, that's where my roots are. But the way you get things done, just as we have learned in our small towns, you work together. Regardless of party, we're just looking for good ideas that will result in solutions. My record shows that I will continue to do that, I have done that. My opponent unfortunately is one of the few candidates in the state of Arizona who can't vote for himself because he doesn't live in the district. That's not representation. So I thank you again, I thank our veterans out there who are watching this. Thank you for your services. I have a special place in my heart for you and I will continue to fight for you. You already paid the price and we have to fight for you with all our might.

In this segment:
Ann Kirkpatrick:Democratic Candidate, Arizona's First Congressional District; Andy Tobin:Republican Candidate, Arizona's First Congressional District;
SPOTLIGHT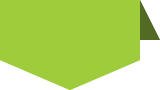 STAY in touch
with
azpbs.
org
!
Subscribe to Arizona PBS Newsletters: