Join us as three local journalists bring you up to date on the news of the week.
Transcript:
RICK DEBRUHL: COMING UP NEXT ON ARIZONA HORIZON'S "JOURNALISTS' ROUNDTABLE," THE "ARIZONA REPUBLIC" ENDORSEMENT OF HILLARY CLINTON AND WE'LL TALK ABOUT HOW ARIZONA HAS MOVED CLOSER TO TRUMP AND MCCAIN IN NOVEMBER. THE "JOURNALISTS' ROUNDTABLE" NEXT ON "ARIZONA HORIZON."

VIDEO: "ARIZONA HORIZON" IS MADE POSSIBLE BY CONTRIBUTIONS FROM THE FRIENDS OF ARIZONA PBS. MEMBERS OF YOUR PBS STATION. THANK YOU!

RICK DEBRUHL: GOOD EVENING, WELCOME TO ARIZONA HORIZON'S "JOURNALISTS' ROUNDTABLE." I'M RICK DEBRUHL FILLING IN FOR TED SIMONS AND JOINING US -- RACHEL LEINGANG FROM THE "ARIZONA CAPITOL TIMES," AND PHIL BOAS FROM THE "ARIZONA REPUBLIC" AND JIM SMALL FROM THE "ARIZONA CAPITOL TIMES." AS WELL. EARLIER THIS WEEK YOU MIGHT HAVE FELT A RIPPLE IN THE FOREST. THE "ARIZONA REPUBLIC" ANNOUNCED AN UNPRECEDENTED ENDORSEMENT FOR A DEMOCRAT. PRESIDENTIAL NOMINEE HILLARY CLINTON. JOINING US AS WE SAID IS PHIL BOAS WAS ONE OF THE PEOPLE ON THE TEAM WHO MADE THE DECISION. HOW DID THAT HAPPEN? THIS IS THE FIRST TIME THE PAPER HAS ENDORSED A DEMOCRAT IN 126 YEARS.

PHIL BOAS: IT'S AN HISTORIC MOMENT FOR OUR NEWSPAPER. ONE OF THE EXTRAORDINARY STORIES OF OUR HISTORY AND IT SHOULDN'T HAVE BEEN MUCH OF A SURPRISE TO THE LOYAL READERS OF THE REPUBLIC EDITORIAL PAGES BECAUSE IT'S A CONVERSATION THAT'S BEEN GOING ON FOR ALMOST A YEAR NOW.

RICK DEBRUHL: WAS THIS AN OBVIOUS THING OR SOMETHING YOU REALLY DID YOU HAVE TO AGONIZE OVER IT?

PHIL BOAS: BACK ABOUT A YEAR AGO, NOVEMBER 2015, DONALD TRUMP WAS SPEAKING AT A RALLY IN BIRMINGHAM, ALABAMA AND THERE WAS A BLACK MAN, A PROTESTER WHO CAME IN AND HIS SUPPORTERS SURROUNDED HIM AND KICKED HIM AND PUNCHED HIM AND HAD THEIR ARMS AROUND HIS NECK AND TRUMP, FROM THE LECTERN SAID GET HIM THE HELL OUT OF HERE AND A COUPLE DAYS LATER, SAID MAYBE THE MAN SHOULD HAVE BEEN ROUGHED UP A BIT AND WE SAW THIS STRANGE AUTHORITARIANISM AND WANTED TO WARN OUR READERS ABOUT THIS THE DISTURBING BEHAVIOR IN A PRESIDENTIAL CANDIDATE. AND VERY SOON, ABOUT THE SAME TIME, HE GOT UP AND YOU'LL REMEMBER HE TALKED ABOUT A DISABLED REPORTER FOR "THE NEW YORK TIMES" AND MOCKED HIS DISABILITY AND MADE FUN OF HIM AND I REMEMBER, MYSELF, THINKING, YOU KNOW, MY TEENAGE SON HAD DONE SOMETHING LIKE THAT, I WOULD HAVE BEEN HORRIFIED AND EMBARRASSED AND THAT CLEARLY IS NOT THE CONDUCT WE CAN EXPECT IN A PRESIDENT. SO -- WE WERE BEGINNING TO DISQUALIFY HIM AS FAR BACK AS THEN AND DID A SERIES OF SCALDING HE HAD EDITORIALS OVER FIVE OR SIX THINGS WE SAW AS DISQUALIFIERS.

RICK DEBRUHL: WHY DID IT COME UP -- THIS LONG TO COME UP WITH THAT DECISION?

PHIL BOAS: IT WAS UNFALTERING; WE WERE IN ONE OF THE MOST EXTRAORDINARY ELECTIONS OF OUR TIME. NONE OF US HAVE SEEN A ELECTION LIKE THIS, OR A CANDIDATE LIKE DONALD TRUMP, THIS FORCE OF NATURE, WHO IS VULGAR AND, YOU KNOW, DOING THINGS THAT WE'VE NEVER SEEN IN CANDIDATES BEFORE AND SO IT UNFOLDED IN SORT OF AN UNUSUAL WAY WHERE WE BASICALLY ON OUR PAGES MADE IT IMPOSSIBLE AS WE WROTE OUR EDITORIALS, ENDORSE THE MAN, WHAT WE HAD WRITTEN ABOUT HIM, WAS CRITICAL, WE COULDN'T GO BACKWARDS.

RICK DEBRUHL: SO MANY PEOPLE STRUGGLED WITH THIS ELECTION, IS THIS AN ENDORSEMENT OF HILLARY CLINTON OR JUST A MOVE AGAINST DONALD TRUMP?

PHIL BOAS: IT'S GOT -- IT IS AN ENDORSEMENT OF CLINTON, WE LOOK AT CLINTON AND WE SEE SOMEBODY WHO HAS RESPECT FOR THE OFFICE, WHO TREATS THIS PROCESS OF THE ELECTION WITH DECORUM AND RESPECT, YOU DON'T SEE THAT IN DONALD TRUMP. DONALD TRUMP GETS ON A NATIONAL DEBATE AND TALKS ABOUT HIS GENITALIA. THAT'S A MAN WHO DOESN'T RESPECT THE PROCESS OR THE OFFICE. AND IF YOUR LEADERS HAVE NO RESPECT FOR THE IMPORTANT OFFICE IN THIS LAND, THE IMPORTANT INSTITUTIONS, THEN NOBODY'S GOING TO HAVE RESPECT FOR THEM.

RICK DEBRUHL: BUT HILLARY CLINTON COMES IN WITH A LOT BAGGAGE, THERE ARE THOSE WHO SAY SHE SHOULDN'T BE THE PRESIDENT OF THIS COUNTRY, YOU COULD HAVE TAKEN THE MIDDLE OF THE ROAD AND SAID THIS IS THE YEAR WE DON'T DO ANYTHING.

PHIL BOAS: WE COULD HAVE, BUT WE THINK THE MOST IMPORTANT ISSUE IS KEEPING A DANGEROUS MAN OUT THAT HAVE OFFICE AND THE ONLY WAY IS WITH HILLARY CLINTON.

RICK DEBRUHL: OK, THIS IS THE FIRST TIME SINCE PAPER WAS CREATED IN 1890 YOU HAVE NOT ENDORSED A REPUBLICAN.
PHIL BOAS: RIGHT.
RICK DEBRUHL: WHAT'S BEEN THE IMPACT OF THAT? TRUMP HIMSELF WAS TWEETING TODAY, PEOPLE ARE CANCELING THEIR SUBSCRIPTIONS. WHAT'S THE IMPACT?

PHIL BOAS: IT'S BEEN ENORMOUS. IT BEGINS WITH REALLY ANGRY PHONE CALLS AND PEOPLE SCREAMING AT ME, AND AT OUR OTHER EDITORS AND EMAILS AND JUST RAW ANGER. AND -- BUT WE ALSO GOT A TREMENDOUS AMOUNT OF SUPPORT AND AS THE WEEK WENT ON, IT WAS AMAZING, THE OUTPOURING OF SUPPORT THAT CAME IN. YOU HAD PEOPLE WHO WERE CANCELING THEIR SUBSCRIPTIONS AND THAT GOT IN THE NEWS AND THEN YOU HAD PEOPLE, NOT ONLY IN ARIZONA BUT ALL AROUND THE COUNTRY CALLING IN TO START SUBSCRIBING TO THE PAPER IN RESPONSE TO THAT, THEY WANTED TO SUPPORT WHAT THEY THOUGHTS WITH A COURAGEOUS MOVE.

RICK DEBRUHL: JIM AND RACHEL, IN THIS DAY AND AGE, DOES IT MATTER?

RACHEL LEINGANG: I WONDERED THAT, SEEMS LIKE A ANTIQUATED PROCESS ENDORSING SOMEONE ESPECIALLY WITH THE MEDIA LANDSCAPE SO DISPERSED NOW. BUT I LOOKED UP SOME STUDIES THAT SHOWED IN 2008 AND 2012 ELECTIONS -- GOES COUNTER TO YOUR HISTORY, THEY HAVE A LITTLE BIT OF A IMPACT. WITH TRUMP VOTERS, I DON'T KNOW, THE MEDIA IS ENDORSING HILLARY CLINTON, THEY'RE THE ENEMY, THIS FITS IN WITH WHAT THEY THINK AND I DON'T KNOW IF YOU'LL SEE THEM HAVING A COME TO JESUS MOMENT OVER THAT.

RICK DEBRUHL: JIM, CHANGE THE LANDSCAPE?

JIM SMALL: THE EDITORIALS, I DON'T THINK ARE GORED TO DYED IN THE WOOL, THEY COULD HAVE ENDORSED DONALD TRUMP BUT IT WOULDN'T CHANGE THE HILLARY CLINTON SUPPORTERS THAT, WOULDN'T CHANGE IT. THIS LIKEWISE WON'T CHANGE ANYONE WHO WAS SOLIDLY IN THE DONALD TRUMP -- DONALD TRUMP'S CAMP AND WEARING THE MAKE AMERICA GREAT AGAIN HAT. THAT'S NOT THE PERSON THEY'RE SPEAKING TO, BUT THOSE IN THE MIDDLE, I'M SURE MOST PEOPLE HAVE FRIENDS AND FAMILY WHO LOOK AT THIS ELECTION, BOY, WHAT AM I GOING TO DO? I DON'T KNOW WHAT TO DO WITH THIS, I DON'T LIKE EITHER CANDIDATE. MAYBE I USUALLY VOTE REPUBLICAN BUT I DON'T LIKE TRUMP AND I DON'T KNOW IF I CAN VOTE FOR CLINTON, THE CONFLICTED PEOPLE AND I THINK IT'S CLEAR, CERTAINLY IN THE EDITORIAL THAT THE BOARD GRAPPLED WITH A LOT OF THOSE FEELINGS AND IT WAS LIKE THE -- WE'RE CONFLICTED, HOW WE REVOLVED IT AND ENDED UP AND -- RESOLVED IT AND IT'S ALMOST A ROADMAP I THINK FOR VOTERS TO CONSIDER IF NOT FOLLOW.

RICK DEBRUHL: USA TODAY HAS COME OUT FOR TRUMP, OWNED BY GANNETT. SOME WILL SAY IT COMES FROM THE TOP DOWN.

PHIL BOAS: IT'S NOT A CORPORATE DECISION. THE DETROIT NEWS, ONE OF OUR SISTER PAPERS CAME OUT IN FAVOR OF THE LIBERTARIAN TICKET. IT WAS ALL A LOCAL DECISION ON OUR PART AND DOESN'T HAPPEN WITHOUT A PUBLISHER WITH A SPINE OF STEEL, TO BREAK WITH HISTORY LIKE THIS. BECAUSE WE WERE HIT WITH A ONSLAUGHT BUT WE'RE HAVING A DISCUSSION WITH OUR READERS RIGHT NOW AND ESPECIALLY WITH REPUBLICANS. I'M A LIFE-LONG REPUBLICAN, MY PARENTS WERE BOTH REPUBLICAN, MY GRANDPARENTS WERE REPUBLICAN. WE HAVE REPUBLICANS ALL THROUGHOUT THE FAMILY. MY WIFE LOOKED THAT THE ENDORSEMENT AND SAID, IT'S GOING TO BE AN INTERESTING THANKSGIVING. [LAUGHTER] AND -- I REALLY BELIEVE THAT A LOT OF REPUBLICANS, WE'VE -- WE'VE SEEN SOME NASTINESS FROM TRUMP FOLLOWERS, BUT THERE ARE A LOT OF GOOD DECENT PEOPLE WHO SUPPORT TRUMP. I TALK TO TRUMP VOTERS, THEY'VE BEEN ANGRY WITH US FOR A YEAR. I HEAR QUALIFIERS, THEY KNOW, THEY UNDERSTAND THIS GUY HAS A LOT OF SHORTCOMINGS, A LOT OF PERSONAL SHORTCOMINGS AND CHARACTER FLAW, THEY KNOW IT INSTINCTIVELY. HE HAS CHARACTERISTICS THAT VIOLATE THEIR OWN VALUES. AND THEY'RE WILLING TO MAKE COMPROMISES WITH THOSE VALUES BECAUSE THEY SO DESPISE HILLARY CLINTON OR THE OBAMA ADMINISTRATION. BUT THIS HAS BECOME BIGGER THAN THAT. DONALD TRUMP HAS DONE THING, YOU KNOW, THE EMBRACING OF A RUSSIAN DICTATOR, A MAN SETTING HIMSELF UP AS A ENEMY OF THE UNITED STATES, YOU KNOW, TO EMBRACE THAT MAN, TO INVITE THE RUSSIANS TO HACK FELLOW AMERICAN, THAT'S REALLY DISGUSTING BEHAVIOR. AND IT'S TIME FOR THOSE REALLY RESPONSE -- RESPONSIBLE REPUBLICANS TO OPEN THEIR EYES AND BE HONEST ABOUT THIS AND NEED TO ACKNOWLEDGE THAT MAN CANNOT SERVE IN THIS WHITE HOUSE. HE'S A DANGER TO THE COUNTRY.

RACHEL LEINGANG: YOU DON'T SEE ANY MAJOR NEWSPAPERS ENDORSE TRUMP YET AND I DO WONDER IF THAT WILL HAPPEN AND HE'S SAID THINGS THAT PEOPLE WHO DO NEWS FOR A LIVING PAUSE. OPENING UP LIABLE LAWS AND THAT'S SOMETHING THAT OUR PROFESSION WOULD BE IMPACT BID AND THE THINGS YOU MENTIONED. I WONDER IF THERE WILL -- AND UP IN FOLKS, THEY TEND TO BE MORE OF THE ESTABLISHMENT CROWD, REASONED, YOU KNOW, THEY LIKE POLITICS AND HOW THEY WORK, THEY DON'T LIKE TO -- THEY DON'T STORM RADICAL THINGS, USUALLY. THEY'RE MORE ESTABLISHED, SO I WONDER IF YOU'LL SEE A MOVEMENT OF PAPERS ENDORSE TRUMP OR IF THAT'S NOT GOING TO HAPPEN AT ALL. WE HAVEN'T SEEN ANY YET.

PHIL BOAS: TRUMP IS ROLLING BACK, HE WANTS TO ROLL BACK FIRST AMENDMENT FREEDOMS AND IT'S HARD TO UNDERSTAND HOW ANY NEWSPAPER WOULD BE ABLE TO SUPPORT HIM KNOWING THAT.

RICK DEBRUHL: YOU MENTIONED THAT DETROIT ENDORSED A LIBERTARIAN CANDIDATE, WAS THAT EVER ON THE TABLE FOR YOU GUYS?

PHIL BOAS: NO, BECAUSE WE UNDERSTOOD THAT HE -- WE, THE UNITED STATES NEEDS TO KEEP HIM OUT OF -- AMERICAN VOTERS NEED TO KEEP HIM OUT OF THE WHITE HOUSE, THE LIBERTARIANS HAVE NOT DONE THE WORK THEY NEED TO DO TO BE VIABLE ON THE AMERICAN STAGE. THEY'RE NOT VIABLE, A LIBERTARIAN IS NOT GOING TO BE PRESIDENT ANY TIME IN THE NEAR FUTURE AND THEY'RE NOT GOING TO BE THIS YEAR, SO YOUR ONLY OTHER CHOICE IS CLINTON, A BINARY CHOICE, AND IT'S NOT A CHOICE BETWEEN DEMOCRATS AND REPUBLICANS, SO MUCH AS A CHOICE BETWEEN RESPONSIBLE AND IRRESPONSIBLE. HE'S DEMONSTRABLY IRRESPONSIBLE.

RICK DEBRUHL: LET'S MOVE TO OUR NEXT TOPIC. LARRY SABATO WHO RUNS THE CRYSTAL BALL FROM THE UNIVERSITY OF VIRGINIA CENTER FOR POLITICS EARLY THIS WEEK MOVED ARIZONA FROM LEANS REPUBLICAN TO LIKELY REPUBLICAN. FOR BOTH TRUMP AND JOHN MCCAIN, OBVIOUSLY, THAT COMES BEFORE THE "ARIZONA REPUBLIC" MADE THE STATEMENT. SURPRISING OR THE NATURAL COURSE OF THINGS?

JIM SMALL: NO, IT'S A DIRECT REFLECTION OF THE POLLING WE'VE SEEN -- A DIRECT REFLECTION OF THE POLLING WE'VE SEEN. IN THE LAST THREE WEEKS, FOUR WEEKS, AFTER HILLARY CLINTON HAD THAT BAD WEEK, 10 DAYS, REALLY BAD WEEK OR 10 DAYS, THE POLLING AFTER THAT, NATIONAL POLLING AND EVEN STATE POLLING SHOWED THINGS MOVING IN TRUMP'S DIRECTION AND I THINK THAT MOVEMENT CERTAINLY ON THE PRESIDENTIAL SIDE OF THAT IS A REFLECTION OF THAT. IT'S NOT TERRIBLY SURPRISING THAT ARIZONA -- I MEAN, IT'S KIND OF MOVING FROM SQUISHY RED INTO MORE SOLIDLY RED. ARIZONA HAS ALWAYS BEEN WITH THE EXCEPTION OF THE BILL CLINTON ELECTION ALWAYS SUPPORTED REPUBLICAN CANDIDATES AND THE FACT THAT ARIZONA WAS EVER IN PLAY TO ANY DEGREE, I THINK, IS REALLY SURPRISING AND -- ANY DEGREE IS SURPRISING AND SPEAK TO THE UNIQUE NATURE OF THIS ELECTION. BUT, YOU KNOW, IT'S, OBVIOUS TO -- THAT ARIZONA'S ABILITY TO BE PICKED UP BY THE DEMOCRATS IS NOT WHAT IT ONCE WAS EVEN A MONTH AGO, THE HILLARY CLINTON COMPLAIN SPENT A MONTH ON TV HERE, AIRING A QUARTER OF A MILLION DOLLARS WORTH OF ADS A WEEK. AND THEIR CAMPAIGN IS LOOKING AT THE LANDSCAPE, WE THOUGHT WE COULD MAKE A PLAY IN ARIZONA, WE HAVEN'T MOVED NEEDLE SO WE'RE GOING TO TAKE THE FOOT OF THE GAS AND REALLOCATE OUR RESOURCES ELSEWHERE.

RICK DEBRUHL: THAT'S THE PRESIDENTIAL RACE, WHAT ABOUT THE SENATE RACE, IS MCCAIN SO STRONG OR KIRKPATRICK WEAK?

RACHEL LEINGANG: FOR A LOT OF PEOPLE, THEY THOUGHT IT WAS CLOSER, AT LEAST COLLOQUIALLY, THERE HADN'T BEEN RECENT POLLING UNTIL THE LAST WEEK, THAT SHOWED THERE'S A BIGGER SPREAD, AND MCCAIN HAS SO MUCH MORE MONEY THAN A LOT OF OTHER CANDIDATES AND WHATEVER HAPPENS NATIONALLY AFFECTS HIM AS WELL, IF THERE'S PEOPLE WHO WOULD VOTE FOR TRUMP WHO MIGHT MOVE TO KIRKPATRICK, IT DOESN'T SEEM TO BE AS MUCH OF A POTENTIAL TO GET A BLUE SENATE SEAT AS PEOPLE INITIALLY THOUGHT.

RICK DEBRUHL: PHIL, IS MCCAIN THE $64,000 GORILLA, IMPOSSIBLE TO TOPPLE?

PHIL BOAS: HE'S A GLOBAL FIGURE, REALLY AN IMPORTANT GUY INTERNATIONALLY, AND WITH THE ADVANTAGE IN REGISTRATION, IT'S ENORMOUS IN ARIZONA, FOR REPUBLICANS, IT'S SO INTERESTING TO WATCH MCCAIN RUN FOR OFFICE, HE RUNS SCARED AND HE'S SO ENERGETIC, GOING ALL ACROSS THE STATE. I THINK IT'S HIS COMPETITIVE NATURE. IT WAS INTERESTING HE WOULD NOT GIVE INTO THIS -- REPUDIATING DONALD TRUMP. THIS IS MY TAKE, NOT WITH ANY INSIDE KNOWLEDGE BUT I'M SURE HE WAS DOING THAT BECAUSE HE'S SO COMPETITIVE. HE'S NOT GOING TO GIVE AN INCH. THEY WOULD LOVE TO SEE HIM CUT HIMSELF OFF FROM TRUMP VOTERS AND HE WASN'T GOING TO DO IT. MCCAIN IS THINKING A CHESS MOVE AHEAD. THINKING ABOUT HOW DO WE HOLD ON TO OUR SENATE MAJORITY, HOUSE MAJORITY. IF, IN FACT, WE'VE GOT A DEMOCRAT IN THE WHITE HOUSE? AND SO HE NEEDS TO WIN HIS RACE --

RICK DEBRUL: HE'S PLAYING THE LONG GAME.

PHIL BOAS: I THINK HE'S PLAYING THE LONG GAME, YEAH.

RICK DEBRUHL: LET'S MOVE ON TO A TOPIC THAT WAS DISCUSSED EARLIER ON "ARIZONA HORIZON," WE'LL START WITH THE ECONOMIC SIDE AND THEN THE POLITICAL SIDE. THE HISPANIC MARKET'S PURCHASING POWER IS $42 BILLION. TALKING ABOUT THE GROWTH OF THE HISPANICS IN ARIZONA AND MORE IMPORTANTLY, THE GROWTH OF THEIR PURCHASING POWER. IF THE PURCHASING POWER HAS GROWN SO MUCH AND THE POPULATION, WHY HAS NOT THE VOTING POWER GROWN AS MUCH. EVERYONE KEEPS TALKING ABOUT THE HISPANIC GROUP IS STILL ASLEEP.

RACHEL LEINGANG: ONE ARIZONA, REGISTERED LIKE 75,000 NEW LATINO VOTERS AND HOPING FOR OVER 100,000 BEFORE THE GENERAL, BUT GETTING THEM TO COME OUT TO THE POLLS IS ANOTHER STORY, IN THE PAST, THE LATINO DEMOCRATIC GROUPS WOULD USE BALLOT HARVESTING TO GET MORE LATINO TURNOUT AND NOW THEY CAN'T DO THAT AND I WONDER IF IT WILL HAVE A NEGATIVE TURNOUT, DESPITE THE FACT THERE'S A PRESIDENTIAL CANDIDATE WHO IS OPPOSED TO IMMIGRATION, WHICH IS AN ISSUE FOR LATINO VOTER, IT DEPENDS ON WHAT HAPPENS IN THE NEXT COUPLE WEEKS HERE, MORE FROM TRUMP HAMMERING IN ON IMMIGRATION THAT THEY SAY, OK, I'M GOING TO LEAVE THE HOUSE AND VOTE. THIS IS WORTH IT. AFFECTS MY FAMILY. AFFECTS PEOPLE I HOLD DEAR. OR DOES IT REMAIN THE SLEEPING GIANT THAT'S BEEN SO MYTHICAL FOR THE PAST, YOU KNOW, DECADES OR SO.

RICK DEBRUHL: HOW MANY TIMES HAVE WE HAD THIS DISCUSSION OVER AND OVER ABOUT THE HISPANIC VOTE BUT YOU LOOK AT THE ECONOMIC NUMBERS AND IT'S TREMENDOUS. WHAT'S THE DISCONNECT?

JIM SMALL:THERE WAS A GOOD STORY, I THINK IT WAS IN "THE NEW YORK TIMES" MAGAZINE, THE LAST COUPLE WEEKS THAT EXPLORED THIS IDEA. HISPANICS HAVE GROWN NATIONALLY INTO A -- SUCH A LARGE CHUNK OF THE POPULATION, WHY IS THAT NOT REFLECTED AT THE BALLOT BOX AND THEY CAME TO THE CONCLUSION THAT THE -- THAT THE REPORTER REACHED WAS THAT THERE'S THAT -- THAT FOUNDATIONAL ASPECT OF VOTING THAT'S SO IMPORTANT TO SO MANY GROUP THAT CAUCASIAN VOTERS LOOK AT VOTING AS SOMETHINGS THAT FUNDAMENTAL TO WHAT THEY DO IN LIFE. AFRICAN-AMERICAN VOTERS, IT'S SOMETHING THAT IS VERY CENTRAL TO A LOT OF PEOPLE AND IT WAS A RIGHT FOUGHT FOR VERY HARD AND KIND OF INSTILLED IN PEOPLE FROM GENERATION TO GENERATION. THAT DOESN'T EXIST FOR HISPANIC VOTERS AND LARGELY FOR ASIAN-AMERICAN VOTERS. IF YOU LOOK AT THE DATA AND THE IDEA, I REMEMBER WHEN I WAS A CHILD GOING TO THE POLLING PLACE WITH MY PARENTS. MY PARENTS WERE ACTIVE AND VOTED AND TOOK ME WITH THEM AND I'VE TAKEN MY SON TO THE POLLING PLACE AND THE ARTICLE SAID, THAT IS WHAT IS MISSING FROM THE HISPANIC VOTING POPULACE. THERE ISN'T A IMPORTANCE GIVEN TO VOTING BY THE OLDER GENERATIONS AND THE APATHY GETS PASSED DOWN, THE WAY THAT -- YOU CAN'T TURN THE SHIP ON A DIME. IT'S LIKE TURNING A CRUISE SHIP, YOU NEED TO PUTS IN GENERATIONS WORTH OF EFFORT TO GET THIS -- TO WAKEN THE SLUMBERING HISPANIC VOTING BEAST. YOU CAN'T EXPECT IT TO BE LIKE -- OH! WE'VE GOT A CANDADIATE, JOE ARPAIO ON THE BALLOT AND DONALD TRUMP, WHATEVER THE ISSUE OF THE DAY IS, YOU CAN'T EXPECT THAT TO JUST START --

PHIL BOAS: WE DID POLLING RECENTLY WITH THE CRONKITE SCHOOL AND THE MORRISON INSTITUTE HERE AT ASU AND IT SHOWED IF YOU COULD DID CRANK UP THAT ENGINE, IT COULD HAVE REAL IMPACT. HILLARY CLINTON HAS A 30-POINT EDGE WITH HISPANIC VOTERS IN ARIZONA. AND IMAGINE IF YOU COULD GET ALL OF THOSE PEOPLE TO THE POLLS, THAT WOULD HAVE A TREMENDOUS IMPACT.

RICK DEBRUHL: WHEN I TAKE MY SON TO THE POLLS, I GO TO THE COUNTER AND SHOW HIM HOW I SIGN THE ENVELOPE AND SEND IT OFF. EARLIER ON "ARIZONA HORIZON," WE HAD A DEBATE BETWEEN PAUL BABEU AND TOM O'HALLERAN, BOTH RUNNING FOR CONGRESS IN DISTRICT ONE. HOW MCCAIN IS GOING TO BE STRONG AND TRUMP LIKELY GOING TO WIN AND EVERYONE SEEMED CONVINCED THAT PAUL BABEU IS NOT GOING TO BE ABLE TO PULL IT OFF. AT LEAST AT THIS POINT. A LOT OF ADS HERE IN PHOENIX AND THE MEDIA. WHY NOT?

JIM SMALL: IT'S A DISTRICT THAT I THINK THE DEMOCRATS HAVE HELD, GONE BACK AND FORTH BETWEEN THE DEMOCRATS AND REPUBLICANS BUT THE DEMOCRATS CURRENTLY HOLD IT, I THINK THERE'S A BUILT IN ADVANTAGE FOR DEMOCRATS AND COMBINE THAT WITH THE FACT THAT PAUL BABEU HAS BEEN SCANDAL-PLAGUED FOR THE LAST REALLY FOUR YEARS -- FOUR, FIVE YEARS AND A LOT OF THAT HAS -- HAS, I THINK TEMPERED REPUBLICAN SUPPORT FOR HIM. HE GOT THROUGH THE PRIMARY, CERTAINLY I IN A CROWDED RACE BUT I DON'T THINK THE REPUBLICAN ESTABLISHMENT AND REPUBLICANS DOWN HERE IN THE VALLEY WERE NECESSARILY TERRIBLY EXCITED ABOUT HIS CANDIDACY, AND CERTAINLY NATIONAL REPUBLICANS HAVE TAKEN A WAIT AND SEE APPROACH AND SO FAR, THEY'RE STILL WAITING. THEY HAVEN'T JUMPED IN WITH MONEY TO HELP BAIL HIM OUT, WHEN THEY LOOK AT THE RACE, THEY DON'T SEE IT AS SOMETHING WHERE THEM SENDING A MILLION DOLLARS IS GOING TO MAKE A DIFFERENCE. AND CONVERSELY, THE DEMOCRATS HAVE POURED A LOT OF MONEY INTO IT. AND NOW STARTING TO BACK OFF OF THAT MONEY. ANOTHER SIGN THAT THE DEMOCRATS FEEL THAT THE RACE IS FAIRLY COMFORTABLE.
RICK DEBRUHL: THE BABEU ADS AGAINST O'HALLERAN KEES REFERRING TO HIM AS TAX SPENDS O'HALLEREN, THEY ARE REALLY TRYING TO POUND THAT HOME. CAN THAT REALLY MAKE A DIFFERENCE AT ALL?

RACHEL LEINGANG: TO THE EXTENT, THAT PAUL BABEU HAS A NEGATIVE NAME ID. I DON'T KNOW THAT A LOT OF PEOPLE ARE VOTING BASED ON BABEU IS BETTER THAN O'HALLERAN OR THIS IS A GREAT CANDIDATE, SO I DON'T KNOW IF THAT MESSAGE REALLY GOES -- GETS DRIVEN HOME AND IF IT DOES, TO WHOM. HE SEEMS LIKE HE'S GOT SO MUCH SCANDAL IN HIS PAST THAT'S HARD TO SURMOUNT WITH A NEGATIVE AD ON TAX AND SPEND. WHEN YOU COULD HAVE AN NEGATIVE AD AGAINST BABEU, THE THINGS THAT HAVE HAPPENED HIM IN THE LAST FIVE YEARS.

RICK DEBRUHL: THIS MORNING ON THE "ARIZONA REPUBLIC" THERE WAS A ARTICLE ABOUT THE NEW HEAD OF THE V.A. CLINIC HERE IN TOWN, AND COMING FROM THE PHILIPPINES AND BEEN IN THE V.A. HOSPITALS AROUND THE COUNTRY, QUESTIONS ABOUT HER HISTORY AND WE CAN'T TALK A LOT ABOUT HER AT THIS POINT, BUT THE SIGNIFICANT THING, SHE'S GOING TO BE THE SEVENTH HEAD THE V.A. CLINIC HERE IN PHOENIX, THE SEVENTH IN THREE YEARS, WHAT DOES THAT SAY ABOUT HOW GOOD OF A JOB WE'VE DONE IN ADDRESSING THE PROBLEMS?

PHIL BOAS: WE'VE HAD ONCE HAD THE HEAD OF ONE OF THE NATIONAL ORGANIZATIONS IN TO TALK ABOUT THE V.A. SCANDAL THAT WAS UNFOLDING AND I ASKED, IS THIS AN OLD STORY OR NEW STORY? AND THE REASON I ASKED HIM, I GREW UP IN PHOENIX AND MY FATHER WAS A PHYSICIAN AT SAINT JOSEPH'S HOSPITAL AND I REMEMBER MY DAD, EVERY TIME WE'D DRIVE BY THAT V.A. HOSPITAL, HE WOULD SAY, THAT'S THE DREGS OF MEDICINE RIGHT THERE. DAD, WE KNOW, WE KNOW.

RICK DEBRUHL: THIS WAS BROUGHT TO EVERYBODY'S ATTENTION, GROUND ZERO.

PHIL BOAS: THERE'S THE PROBLEM, AND WE SAID IT BEFORE, IT'S A CHRONIC PROBLEM. CHRONIC DYSFUNCTION IN THE V.A. BECAUSE OF THE JOB IT'S TRYING TO DO. THEY'VE TRIED TO CREATE A SHADOW MEDICAL SYSTEM FOR VETERANS AND IT'S SO INEFFICIENT AND DOESN'T WORK AND IT HASN'T WORKED AND OVER THE YEARS TO TRY AND REFORM IT HASN'T WORKED. MCCAIN HAS THE RIGHT IDEA ON THIS. HE WANTS TO BRING IN A CHOICE CART AND TRY AND PRIVATIZE THE V.A. THAT'S WHAT NEEDS TO HAPPEN. YOU NEED -- AND WE'VE SAID THIS EDITORIALLY AS WELL. YOU NEED TO TAKE ALL OF THOSE TRADITIONAL MEDICAL NEEDS THAT VETERANS HAVE AND MOVE THAT INTO THE PRIVATE SECTOR WHERE YOU GET GREATER CHOICE AND SPEEDIER CARE AND BETTER CARE THAN DO YOU -- AND YOU KNOW, YOU HAVE VETERANS WHO ACTUALLY HAVE CHOICE AND VETERANS WHO CAN GO TO THE V.A. SYSTEM OR THE PRIVATE SYSTEM, THEY GO TO THE PRIVATE SYSTEM. THAT'S THE KIND OF REFORM AND THEN LET THE V.A. CENTER ON WAR-RELATED KINDS OF MALADIES AND ILLNESSES AND THINGS.

RICK DEBRUHL: IT'S HARD TO BELIEVE WE'RE OUT OF TIME. AND WE HAVE NOT GOT TO THE OTHER TEN TOPICS. BUT I APPRECIATE THE TIME. THANK YOU FOR BEING HERE, TALKING ABOUT THESE ISSUES. WE'LL TALK ABOUT THINGS WE'VE GOT COMING UP -- MONDAY ON "ARIZONA HORIZON," A NEW REPORT THAT IDENTIFIES THE FACTORS IMPACTING EARLY LITERACY IN ARIZONA AND WE'LL HEAR ABOUT THE NOMINATATING PROCESS FOR THE CITY OF PHOENIX'S FIRST EVER POET LAUREATE. MONDAY AT 5:30 AND 10:00 ON THE NEXT "ARIZONA HORIZON." AND TUESDAY, THE CITY OF PHOENIX'S TRANSIT IMPROVEMENT IN A SPECIAL EDITION OF "ARIZONA HORIZON," A COMPLETE ANALYSIS FOLLOWING THE PRESIDENTIAL DEBATE. I'M IN FOR TED SIMONS. WE HOPE YOU HAVE A GREAT WEEKEND. TAKE CARE.

CLOSED CAPTION PRODUCTIONS WWW.CCPRODUCTIONS.COM 844-335-0911

SPOTLIGHT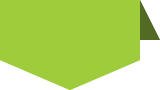 STAY in touch
with
azpbs.
org
!
Subscribe to Arizona PBS Newsletters: