Three local journalists will give their insight into the week's big stories.
Transcript:

TED SIMONS: COMING UP NEXT ON "ARIZONA HORIZON," IT'S THE JOURNALISTS ROUND TABLE. WE LOOK AT THE MOVE TO EXPAND THE SCHOOL VOUCHER PROGRAM, AND HOUSE REPUBLICANS COME OUT WITH A BUDGET PLAN THAT DIFFERS FROM THE GOVERNOR'S IDEAS. THE JOURNALISTS' ROUNDTABLE IS NEXT, ON "ARIZONA HORIZON."
GOOD EVENING AND WELCOME TO "ARIZONA HORIZON'S JOURNALISTS' ROUNDTABLE." I'M TED SIMONS. JOINING US TONIGHT: MARY JO PITZL OF THE "ARIZONA REPUBLIC." HOWARD FISCHER OF THE "CAPITOL MEDIA TIMES." AND ALIA RAU OF THE "ARIZONA REPUBLIC."

TED SIMONS: WELL, THE PUSH TO EXPAND SCHOOL VOUCHERS IS FRONT AND CENTER AT THE LEGISLATURE. MARY JO, HOUSE AND SENATE SAY YEA, BUT NOT WITHOUT BUSY WORK?

MARY JO: THERE WAS ARM TWISTING GOING INTO THE VOTE ON THURSDAY. IT WAS THOUGHT THAT THEY HAD THE VOTES THAT THEY PERSUADED BOB WORSELY TO SHIFT HIS POSITION, BUT WAS UNCLEAR IN THE HOUSE. WE THOUGHT THEY WERE SIX TO EIGHT REPUBLICANS THAT WOULD BALK AND NOT VOTE FOR IT. THE VOTES WENT UP AND THERE WERE BARE MINIMUM 31 TO PASS.

TED SIMONS: WHAT ARE WE TALKING ABOUT HERE?

HOWARD FISCHER: WE DID VOUCHERS FOR DISABLED KIDS. THEN FOSTER KIDS. THEN CHILDREN OF THE MILITARY. THEN CHILDREN IN D & F SCHOOLS AND THE RESERVATIONS. IT'S ALWAYS BEEN THE INTENT OF THE SPONSOR TO DO UNIVERSAL VOUCHERS. DEBBIE LEFKOW'S BILL WOULD HAVE DONE THAT THE CAP COULD GO AWAY 2019 ANYWAY. WHAT WE HAVE DONE IS PUT THE CAP BACK ON THE BOTTLE AT LEAST TEMPORARILY. THIS SAYS ANYONE IS ELIGIBLE BUT WE ARE CAPPING IT AT $30,000 IS WHAT THE NUMBER WE THINK THE NUMBER WILL BE STARTING IN 2022.

TED SIMONS: WE ARE TALKING VOUCHERS, TAX MONEY SO STUDENTS CAN USE THE MONEY FOR AS THEY SEE FIT EDUCATION?

ALIA RAU: HOME SCHOOLING, SPECIAL NEEDS KIDS, A BROAD GROUP OF THINGS UNDER THE UMBRELLA.

TED SIMONS: THE SENATOR HAD AMENDMENTS. DID THEY PASS?

MARY JO: IT DID. LOTS OF BULLET POINTS WITHIN IT. IT DID PASS.

TED SIMONS: HOW DID HE CHANGE THE GOAL POSTS?

MARY JO: WE'LL SET IT UP AS AN EXPERIMENT TO RUN A COUPLE OF YEARS. WHILE EXPANDING THE AVAILABILITY TO ALL SO IT'S NOT JUST KIDS IN THE SPECIAL CATEGORIES, BUT ALL SCHOOL CHILDREN ARE AVAILABLE. THERE IS A CAP. WE KEEP THE CAP AND INCREASE IT EVERY COUPLE OF YEARS. THEN WE HAVE TIME TO EVALUATE.

HOWARD FISCHER: THERE IS ONE OTHER KEY, MONEY. THE ORIGINAL LESKO BILL WAS BASED ON 90% WHAT CHARTER SCHOOLS GET. THEY GET MORE MONEY FROM THE STATE BECAUSE THEY DON'T HAVE THINGS LIKE LOCAL MONEY. SO IT WOULD HAVE COST UNDER LEFKOW'S BILL, 2020, 25 MILLION DOLLARS A YEAR. IF YOU LOWER THE AMOUNT OF MONEY THAT SOME STUDENTS GET, THE PUBLIC SCHOOL STUDENTS GET TO A PERCENTAGE OF THAT, YOU REDUCE IT SO ACTUALLY BY 2020, IT SAVES $3.5 MILLION A YEAR. THAT WAS CRUCIAL FOR A NUMBER OF PEOPLE. FOR A LOT OF FOLKS, KAREN FAN TALKED ABOUT IT, THE SENATOR FROM PRESCOTT. SHE SAID IF THIS HAD TAKEN MONEY FROM THE PUBLIC SCHOOLS, I WOULD HAVE BEEN NO. NOW THAT IT'S NEUTRAL, I CAN SUPPORT IT.

ALIA RAU: IT REQUIRES KIDS TO DO TESTING SO PEOPLE CAN TRACK HOW THE KIDS ARE DOING. THERE ARE QUESTIONS ABOUT HOW IT WILL WORK BUT THEY ARE PUTTING OVER SIGHT IN THERE.

TED SIMONS: SENATOR WORSLEY MADE IT GRADUAL. DID HE INCREASE THE GRADUAL NATURE OF THIS?

ALIA RAU: HE CALLED IT AN EXPERIMENT, A SIX YEAR EXPERIMENT. IT'S A GRADUAL INCREASE HALF A PER SPENT EVERY YEAR, 5,000 KIDS EVERY YEAR AND AT THE SIXTH YEAR IT STOPS. THE GOAL THEN IS TO SEE IS IT WORKING, DO WE NEED TO GET RID OF IT?

TED SIMONS: HE'S SEEING IT AS A SIX YEAR TEST.

HOWARD FISCHER: THAT ANNOYED THE DEMOCRATS. YOU ARE SELLING THIS AS A CAP. YOU CAN SAY IT GOES AWAY AND DO IT AS A TECHNICAL AMENDMENT FOR ANOTHER BILL. HE SAYS WE ARE NOT GOING TO PUT THE BILL OUT THERE AND GUT THE PUBLIC SCHOOL SYSTEM, YOU COULD DO THAT UNDER THIS FRAMEWORK.
TED SIMONS: NO ACCOUNTABILITY WAS A CONCERN. WERE THOSE CONCERNS MET?

MARY JO: AGAIN, THE BUDGET COMMITTEE SCORED IT AS SAVING THE STATE MONEY. THEN THERE ARE ACCOUNTABILITY MEASURES LIKE ALIA MENTIONED. IF I'M CORRECT, DOESN'T THAT JUST APPLY TO SCHOOLS WITH 50 OR MORE STUDENTS, AND HOW MANY OF THE SCHOOLS HAVE 50 OR MORE EMPOWERMENT SCHOLARSHIPS?

ALIA RAU: IT DOESN'T SET A RULE ON WHAT KIND OF SCHOOL THE CHILD GOES TO. SOMEONE MENTIONED ON IT, I COULD DECIDE THAT THE MIND CRAFT VIDEO GAME CAN EDUCATE MY CHILDREN. THERE IS NOTHING TO SAY THAT THE SCHOOL OR PARENT IS GETTING MONEY THEY DON'T HAVE TO FOLLOW THE REQUIREMENTS PUBLIC SCHOOLS HAVE TO.

TED SIMONS: SO I THINK REPRESENTATIVE MICHELE UDALL CALLED THIS AN ENTITLEMENT PROGRAM. WAS THIS A COMMON THEME?

HOWARD FISCHER: PART OF WHAT SHE WAS SAYING, WE HAVE CHOICE IN ARIZONA MORE THAN ANY OTHER STATE. WE HAVE THE LARGEST NETWORK OF CHARTER SCHOOLS INCLUDING FOR PROFIT OPERATIONS. YOU CAN GET STO'S, SCHOLARSHIPS WITH STATE MONEY TO GO TO PRIVATE AND PAROCHIAL SCHOOLS, HOMESCHOOLING AND EVERYTHING ELSE. WE HAVE PLENTY OF CHOICES. A, WE DON'T HAVE THE RIGHT CHOICES, AND THEN YOU GET TO WHY SHOULD MY CHOICE BE PAID FOR BY YOU. THAT'S A REAL ISSUE. WE'LL GIVE PEOPLE THE MONEY THEY WOULD SPEND ON PUBLIC SCHOOL. I HAVE A POOL AT MY HOUSE. I DON'T WANT TO PAY THE CITY TAX FOR MY POOL. IT'S THE SAME THING.

TED SIMONS: SOME CHOICES ARE BETTER THAN OTHERS. IF YOU CAN AFFORD TO GO TO A PRIVATE SCHOOL IN THE FIRST PLACE, THIS HELPS. IF YOU CAN'T GET YOUR KID ACROSS THE STREET TO THE PUBLIC SCHOOL, IT DOESN'T HELP AT ALL.

MARY JO: IF YOU COME FROM A LOWER INCOME FAMILY, LIKE BANKS TO SEND YOUR SCHOOL TO XY OR Z, IT DOESN'T DO A LOT FOR THEM. THE SCHOLARSHIP PROGRAM AS IT EXISTS NOW HAS BEEN TAKING MONEY OUT OF THE HIGHER PERFORMING SCHOOLS GOING TO THE HIGHER DEMOGRAPHIC THAN THE LOWER DEMOGRAPHICS THIS WAS SOLD FOR.
HOWARD FISCHER: THE ARGUMENT WAS MADE THIS IS FOR SWITCHERS, SWITCHING PUBLIC SCHOOL TO PRIVATE SCHOOL. IF YOU START YOUR CHILD IN KINDERGARTEN, PRIVATE OR PAROCHIAL SCHOOL, YOU CAN PAY FOR 13 YEARS OF EDUCATION WITH THESE VOUCHERS, EVEN IF YOU INTENDED TO SEND YOUR CHILD TO THAT PRIVATE OR PAROCHIAL SCHOOL.

ALIA RAU: AND IT CAN GO UP TO 22 FOR SOME INDIVIDUALS.

TED SIMONS: THE GOVERNOR WAS MAYING BEHIND THE SCENES HERE. WHY DID HE TAKE SUCH A BIG INTEREST IN THIS, BECAUSE IT'S SO CLOSE?

ALIA RAU: HE'S BEEN SOLID IN HIS SUPPORT FOR SCHOOL CHOICE ISSUES. HE'S BEEN WORKING TO GET ON THE NATIONAL STAGE. THIS IS A HUGE NATIONAL ISSUE. IT PUTS ARIZONA AT THE FOREFRONT GIVING HIM GROUND TO WORK ON FOR THE NEXT SIX YEARS AS WE SEE HOW IT FLOWS OUT. HE WAS TWEETING ABOUT IT TODAY. HE'S DEFINITELY ONBOARD.

HOWARD FISCHER: YOU HAVE THIS AMOUNT OF MONEY GOING INTO THESE PROGRAMS, EVEN A REDUCED ABOUT OF MONEY. WE HAVE HIS PROPOSAL FOR SCHOOLS FOR TEACHERS. IT'S $114 MILLION, INCLUDING $13 MILLION FOR .4% HIKE FOR TEACHERS. IF HE'S GOING TO SIGN THIS THING, AND I ASSUME HE IS.

TED SIMONS: WE ARE TAPING THIS THURSDAY EVENING. SOMETHING COULD HAPPEN BY FRIDAY. IF HE DOESN'T SIGN IT, ALL HANDS ON DECK, WE HAVE A NEW DEAL.

HOWARD FISCHER: NOW THAT THE VOUCHERS ARE LAW, HE NEEDS TO SHOW HE'S GOING TO DO SOMETHING FOR PUBLIC EDUCATION. REPUBLICAN LAWMAKERS REALIZE THIS TOO. YOU CAN'T PUT THIS MUCH EFFORT INTO THIS AND LET PUBLIC EDUCATION SLIDE.

ALIA RAU: SENATOR LESKOW SET IT ON THE FLOOR. SHE EXPECTS TO SEE A SIGNIFICANT INCREASE IN FUNDING FOR PUBLIC EDUCATION. IT'S IN PLAY AND PART OF THE NEGOTIATIONS TO GET THIS BILL PASSED FIRST.

TED SIMONS: THE HOUSE HAS A BUDGET PLANNED. WE HAD SENATOR MEZ NAR AND STEVE YARBOROUGH. THE INITIATIVE WAS UP TO $125 MILLION. THE TEACHER PAY RAISE MORE THAN THE GOVERNOR'S, WHICH WAS NOT DIFFICULT SINCE THE GOVERNOR'S WAS SUCH A LOW NUMBER. THE SENATE PLAN, WHO KNOWS WHAT THAT IS? THE HOUSE PLAN AND GOVERNOR'S PLAN, ARE THE TWO MEETING AT ALL?

TED SIMONS: SORT OF BUT THERE ARE BIG DIFFERENCES OF MONEY. YOU HAVE A BIG FIGHT OVER UNIVERSITY FUNDING. DO YOU JUST GIVE THEM MONEY? DO YOU GIVE THEM A TAX PROGRAM?
ALIA RAU: IT SEEMS LIKE A SMALL AMOUNT OF MONEY, 1% VERSUS 4. THE HOUSE IS GIVING QUITE A BIT OF MONEY TO SCHOOL INFRASTRUCTURE WHICH HAS A PENDING LAWSUIT ON THAT. THEY ADDRESSED THAT. THE GOVERNOR GAVE A SMALL AMOUNT OF THAT COMPARED TO WHAT THE HOUSE SAID.
HOWARD FISCHER: YOU TALK ABOUT HOW THE GOVERNOR HAS NEW MONEY. YOU KNOW HOW THE GOVERNOR DID THAT? LAST YEAR THEY PUT MONEY INTO ROADS FOR RURAL AREAS. THIS YEAR THEY TOOK BACK $90 MILLION. LOOK AT THE NEW PROGRAMS. YOU SHORTED RURAL AREAS $90 MILLION IN ROADS.

TED SIMONS: DON'T THEY ALWAYS SHORT RURAL AREAS $90 MILLION?

MARY JO: IT'S HER SHIFT GOING ON A DECADE. DON'T THEY ALWAYS DO IT? I DON'T KNOW. AT SOME POINT THE ROADS ARE GOING TO CRUMBLE. PERHAPS NOT SO MUCH SO IN MARICOPA COUNTY WHERE WE HAVE A SPECIAL TRANSPORTATION TAX SUPPORTING THAT, BUT YOU TALK TO THE RURAL LAWMAKERS AND THEY ARE STARVING FOR FINANCING FOR ROADS. THIS IS NOT THE YEAR FOR TRANSPORTATION AND INFRASTRUCTURE.

HOWARD FISCHER: NOT ONLY THAT, NOT ONLY IS THE GOVERNOR TAKING BACK THE MONEY THEY GAVE TO THE RURAL COUNTIES LAST YEAR, HE'S COME OUT AGAINST EVERY PLAN TO SUPPLEMENT IT. PEOPLE LIKE CAMPBELL AND WORSLEY ARE SAYING PUT THE GAS TAX ON THE BALLOT, VEHICLE REGISTRATION FEE TO PAY FOR DPS. NO, NO, NO, NO, NO. HE HAS YET TO COME UP WITH A PLAN. I THINK HE THINKS AN ANGEL WILL LAND ON HIS SHOULDER TO GIVE HIM THE GO AHEAD.

TED SIMONS: THE ANGEL IS THE GOVERNOR. HE HAS A PLAN FOR BONDING $30 MILLION TO KICK START THAT WHOLE THING. THE HOUSE, NO.

ALIA RAU: AND THE SENATE TOO. THERE ARE LAWMAKERS ON BOTH SIDES SAYING THIS IS A NONSTARTER. NOT GOING TO PASS. THEY DON'T HAVE THE VOTES FOR IT. DOES DUCEY BEND, WILL THE NEGOTIATIONS OVER WAYS TO GET MORE MONEY FOR UNIVERSITIES.
HOWARD FISCHER: TALK ABOUT A TIN EAR, THIS IS NOT THE TIME FOR THE UNIVERSITY OF ARIZONA TO HIRE A NEW PRESIDENT AT CLOSE TO A MILLION DOLLARS A YEAR. EVERY LEGISLATOR DOWN THERE WORKING ON THE BUDGET SAW THAT AND SAID, WAIT, YOU ARE SHORT OF MONEY?

MARY JO: LAWMAKERS GET PAID $24,000 A YEAR. ANOTHER REASON IT'S A NONSTARTER, IT SETS A PRESIDENT BY LETTING THE UNIVERSITIES KEEP THE SALES TAX THEY NORMALLY PAY FOR ANYTHING THAT THE UNIVERSITY PURCHASES. THE INDIAN TRIBES HAVE BEEN ASKING FOR THIS FOR A LONG TIME. WHERE DOES THIS GO?

TED SIMONS: WHERE DOES THIS GO? HOW ENTRENCHED ARE BOTH SIDES? IT SOUNDS LIKE THE GOVERNOR WANTS THIS. IS IT A NEGOTIATING SYSTEM WHERE HE PUSHES HARD THIS WAY AND COMES BACK TOWARD THE MEAN?

MARY JO: I WOULD EXPECT THAT. THE GOVERNOR PUSHED HARD FOR ESA. HE GOT THE FULL BLOWN ESA, AVAILABLE TO ALL OF THE KIDS. IT HAS LIMITS ON IT. IT'S GIVE AND TAKE. ALL I KNOW IS SENATOR WORSLEY HAD TO GET SOMETHING FOR THE VOTE HE MADE BECAUSE HE HAD BEEN OPPOSED TO THIS. HE TOOK A GENTLEMANLY BEATING IN THE SENATE. HE HANDLED IT WITH GRACE, BUT HE WAS GRILLED FOR HOURS ABOUT THE PROPOSAL.

TED SIMONS: WARRANTLESS REMOVAL OF CHILDREN, COULD BE A BILL POPPING UP, HAS IT HAPPENED YET?

HOWARD FISCHER: NO, CPS, DEPARTMENT OF CHILD SAFETY IN THE NEWS HOW MANY YEARS HAVE WE BEEN DOING THIS SHOW? IT SWINGS BACK AND FORTH. THE CHILDREN ARE TAKEN TOO EASILY. THE CHILDREN ARE LEFT IN THE HOME TOO LONG. ONE OF THE ISSUES BECOMES, IF THE CHILD IS NOT IN IMMEDIATE DANGER, WHY NOT PUT ANOTHER VOICE, ANOTHER SET OF EYES TO ALLOW DCS TO COME IN AND SAY, YOUR HONOR, HERE'S WHAT WE HAVE DONE. HERE'S HOW WE TRIED TO KEEP THE FAMILY TOGETHER. HERE ARE THE SERVICES PROVIDED. WE THINK THE CHILD SHOULD BE REMOVED, BUT WE WOULD LIKE YOU TO DECIDE. THIS STATE HAS MORE CHILDREN OUT OF HOME THAN ANY OTHER STATE IN THE COUNTRY. THIS IS CRUCIAL.

TED SIMONS: THEY ARE SAYING TRUST A JUDGE OVER THE DCS CASEWORKER?

MARY JO: YES, I GUESS. THEY ARE NOT SAYING IT THAT WAY. EVERYBODY WOULD BENEFIT FROM ANOTHER SET OF EYES LOOKING AT THE SITUATION UP FRONT. THIS IS DRIVEN BY A COUPLE OF THINGS, HIGH LEVEL OF KIDS LIVING OUT OF HOME. THE STATE IS BEING SUED FOR WARRANTLESS REMOVAL. THERE WAS A NINTH CIRCUIT CASE THAT CAME DOWN LAST YEAR THAT SEEMED TO SUGGEST A PRECEDENCE THAT YOU NEED TO HAVE A WARRANT PROGRAM BEFORE YOU JUSTIFY TAKING CHILDREN OUT OF THEIR HOME. IT WAS DONE IN THE LAWSUIT'S PROCEEDING. IF THE STATE CAN SHOW IT'S MAKING A STEP TOWARD THAT, THAT'S ALL WE ARE LOOKING AT THIS SESSION. WE'LL DO A FLOOR AMENDMENT TO THE SENATE BILL. I THINK HE GOT TIED UP WITH THE ESA.

HOWARD FISCHER: PARTICULAR THESE ARE NONEMERGENCY SITUATION. DCS WOULD BE ABLE TO COME IN, IN AN EMERGENCY SITUATION AND TAKE THE CHILD. ONE OTHER THING HELPFUL TO DCS, IF SOMETHING GOES WRONG, THE JUDGE MAKES THE DECISION TO TAKE THE CHILD, NOT TAKE THE CHILD, IT'S PRETTY MUCH THE JUDGE'S FAULT.

TED SIMONS: AND YOU HAVE TO HAVE A SYSTEM OF JUDGES 24 HOURS A DAY.

ALIA RAU: YOU PRETTY MUCH HAVE TO HAVE JUDGES 24/7 YOU HAVE TO HAVE THEM IN ALL COUNTIES. EVEN IN NONEMERGENCY CASES, THEY ARE CASES THAT HAVE TO BE ADDRESSED QUICKLY.

TED SIMONS: THE PENDULUM SWINGS SIDE TO SIDE, LEAVE SOMEONE IN A TROUBLED HOME TOO LONG, SOMETHING BAD MIGHT HAPPEN.

MARY JO: THEN YOU HAVE AN EX-GENT SITUATION AND YOU CAN TAKE THE KID, I GUESS. THE THOUGHT IS MORE CAN BE DONE TO KEEP FAMILIES TOGETHER. WILL THIS MAKE A BIG DIFFERENCE? I ASKED BILL MONTGOMERY BECAUSE HE'S A PROPONENT OF THE NEW DCS. HE SAID I DON'T THINK IT WILL MAKE THAT MUCH DIFFERENCE. DCS HAS TO GO BEFORE THE JUDGE 24 HOURS AFTER TAKING THE KID. THIS MOVES IT TO THE FRONT END INSTEAD OF THE BACK END. I DON'T SEE MANY CASES THAT CHANGE BECAUSE OF THAT.

TED SIMONS: REGISTRAR CONTRACTOR THE DIRECTOR OF THE DEPARTMENT, WHO IS HE AND WHY IS HE BEING INVESTIGATED?

HOWARD FISCHER: I DON'T THINK ANY OF US KNEW MUCH ABOUT HIM. THIS IS ONE OF THOSE FUNNY ISSUES WHERE WE HAVE A REGISTRAR CONTRACTOR. IF YOU HAVE A POOL DONE AND YOU HAVE IT DONE PROPERLY OR LEGALLY, YOU GET A REGISTERED CONTRACTOR. YOU HAVE THE ROOF DONE ON YOUR HOUSE, YOU GET A REGISTERED CONTRACTOR. THE REGISTRAR IS SUPPOSED TO GET THE BOND STUFF, IF THERE IS A PROBLEM, THE REGISTRAR HANDLES IT. THE PUBLIC FOUND OUT SIX MONTHS AGO THE ATTORNEY GENERAL'S OFFICE STARTED AN INVESTIGATION INTO THE REGISTRAR. I WOULD LOVE TO TELL YOU, HERE'S WHAT WE KNOW. ALL WE KNOW IS THAT DOUG DUCEY'S APPOINTEE HAS PROBLEMS.

TED SIMONS: IT WAS INTERESTING IN THAT IT'S BEEN GOING ON SINCE OCTOBER AND WE STILL DON'T KNOW WHAT'S GOING ON.

ALIA RAU: THEY SAID IT WAS A CRIMINAL INVESTIGATION. THE ATTORNEY GENERAL ASKED THE ATTORNEY TO TAKE IT OVER. NOBODY SEEMS TO HAVE HEARD ABOUT THE INVESTIGATION. THE GOVERNOR'S OFFICE SAID THEY DON'T KNOW ABOUT IT. JEFF LATHUM DIDN'T KNOW ABOUT IT, AND IT'S BEEN SIX MONTHS.

TED SIMONS: IS THIS LIKE ARPAIO INVESTIGATING GODDARD, KEEP THE FILE OPEN AND INVESTIGATE IT WHEN WE FEEL LIKE IT? WHAT'S GOING ON HERE?

MARY JO: I DON'T KNOW IF THAT'S THE CASE BUT THEY ARE MOVING SLOWLY. MICHELLE REAGAN REFERENCED HOW THEY ARE INVESTIGATING HOW HER OFFICE HANDLED PUBLICITY IN A 2016 ELECTION. IT'S APRIL 2017 AND WE DON'T HAVE ANYTHING BACK.

TED SIMONS: BUT WE HAVE THE FIFTH APPOINTEE OF GOVERNOR DUCEY HEADLINED FOR INVESTIGATION.

HOWARD FISCHER: I DON'T THINK THE PUBLIC LOOKS AT INDIVIDUAL THING, LOTTERY DIRECTOR OR OTHER AGENCY CHIEFS --

TED SIMONS: JUVENILE DETENTION, STATE PARKS --

HOWARD FISCHER: I THINK IT BUILDS. NONE OF THESE INDIVIDUALLY MEAN MUCH. IT'S THE CUMULATIVE YOU START WONDERING, WHO IS ADVISING HIM. IF HE'S SUPPOSED TO BE A SUCCESSFUL BUSINESSMAN, SUCCESSFUL AT CHOOSING PEOPLE TO RUN HIS DEPARTMENT AND AGENCIES, THIS SUGGESTS A PROBLEM.

MARY JO: WHAT KIND OF VETTING ARE THE PEOPLE GETTING? AND ACTUALLY IN ARIZONA, THE APPOINTEES HAVE TO BE APPROVED. IT'S A THOROUGH SCRUBBING, NO JUDGE GORSUCH TREATMENT, I'LL TELL YOU THAT.

TED SIMONS: WE WAIT AROUND?

HOWARD FISCHER: THE COUNTY ATTORNEY'S OFFICE WAS, WE WILL NEITHER CONFIRM NOR DENY WHAT YOU ASKED US. IT'S ONE OF THOSE FUNNY THINGS A COUPLE OF FRIDAYS FROM NOW WE'LL SIT AROUND THE TABLE AND SAY, OH THAT'S WHAT IT WAS.

TED SIMONS: ALL RIGHT. WHATEVER IT WAS, THAT'S WHAT IT IS. HOW'S THAT? THE LIVE BIRTH LAW, BILL SIGNED BY THE GOVERNOR, VERY CONTROVERSIAL. VERY EMOTIONAL. TALK TO US ABOUT WHAT EXACTLY THIS LAW MEANS?

ALIA RAU: IT'S COMPLICATED. BASICALLY, IN CASES OF ABORTION, IF YOU HAVE A BABY BORN ALIVE, THERE ARE STEPS YOU HAVE TO TAKE TO SAVE THE LIFE OF THE BABY, CPR, IV'S, WHATEVER IS REQUIRED. THE EXAMPLE WAS TWO ABORTION CASES. THERE WAS ONE THIS PAST SUMMER, THEY CALLED 911. DID THE BABY SURVIVE? THERE WERE EXAMPLES. THAT'S THE INTENT GOING IN. THE PROBLEM IS, YOU HAVE WRITING OF LANGUAGE DESCRIBING ABORTION TO COVER CASES OF A MOM WITH A FETAL ANOMALY, CHOOSES TO BE INDUCED, BABY WILL DIE. CURRENTLY MOST MOMS CAN SPEND TIME WITH THE BABY UNTIL IT PASSES AWAY. THIS BILL WOULD REQUIRE THE DOCTORS TO TAKE STEPS TO SAVE THE BABY'S LIFE. THAT'S WHERE THE CONTROVERSY IS.

HOWARD FISCHER: IT WOULD REQUIRE EVEN IN THOSE CASES, YOU HAVE AN INFANT DEFORMED, 19 WEEKS, CLEARLY NOT GOING TO SURVIVE. YOU ARE GOING TO INCUBATE THEM? THAT BECOMES INHERENTLY CRUEL. REPRESENTATIVE FARNSWORTH SAID IF IT'S PRE-DIAGNOSED TO HAVE A FATAL ANOMALY, THERE IS AN EXCEPTION.

TED SIMONS: I THOUGHT THERE WAS AN EXECEPTION IT WAS REASONABLE CERTAINTY WITHIN THREE MONTHS.

ALIA RAU: THERE IS AN EXCEPTION BUT YOU HAVE TO CONFIRM THAT AFTER THE BIRTH. YOU HAVE TO EXAMINE THE BABY, AND YOU HAVE TO DO RAPID RESUSCITATION. THAT'S LIKE CPR, CHECKING VITAL SIGNS. THERE ARE THINGS YOU HAVE TO DO WHERE CURRENTLY DOCTORS ARE SAYING, THINK ABOUT A BABY WITH POTENTIALLY FIVE MINUTES TO LIVE. ARE YOU SPENDING THE MINUTES HOLDING THE BABY WITH MOM OR ARE YOU SPENDING FIVE MINUTES TRYING TO SAVE IT'S LIFE

HOWARD FISCHER: EVEN WITH THREE MONTHS, THAT'S EXISTING LAW IF IT'S PRE-DIAGNOSED THAT YOU HAVE A PROBLEM AS OPPOSED TO YOU HAVE AN ABORTION OF A CHILD AT 20 WEEKS OR SOMETHING, NOT UNDER CURRENT SCIENCE WON'T SURVIVE. EVEN THEN YOU HAVE TO GO THROUGH MEDICAL PROCEDURES.

MARY JO: DO WE HAVE CASES WHERE THIS HAS BEEN DONE AND AN ABORTED FETUS LIFE HAS BEEN SAVED?

ALIA RAU: NOT THAT THEY WERE ABLE TO GIVE DURING COMMITTEE HEARINGS. THERE WERE TWO EXAMPLES, ONE CASE SOMEONE CALLED 911. THERE WAS UNCLEARNESS AS TO SEEING MOVEMENT OR DIDN'T. THE OTHER CASE WAS A CRIMINAL CASE RELATED TO THE WOMAN THAT TRIED TO USE STATE MONEY TO HAVE AN ABORTION AND THE BABY MAY HAVE SURVIVED AN HOUR OR TWO. IT'S POLICE DOCUMENTS.

TED SIMONS: GOVERNOR SIGNS THIS, WHERE ARE COMMENTS?

ALIA RAU: I DON'T KNOW HE HAD COMMENTS.

TED SIMONS: WHY? WHY WOULD HE NOT SAY ANYTHING?

HOWARD FISCHER: WHAT IS THE UPSIDE OF SAYING SOMETHING? HE TAKES GENERAL POSITIONS. I'M PRO CHOICE A LA GUNS, PRO LIFE -- NO TAXES. THIS IS JUST SIMPLE. THERE IS NO UPSIDE FOR HIM TO TAKE A POSITION ON IT.

TED SIMONS: STILL WONDER WHY HE DIDN'T SAY ANYTHING?

HOWARD FISCHER: IT WOULD GIVE US SOMETHING TO SHOOT AT ON THE SHOW.

TED SIMONS: WE'LL END IT THERE. THANK YOU. APPRECIATE IT.

SPOTLIGHT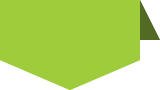 STAY in touch
with
azpbs.
org
!
Subscribe to Arizona PBS Newsletters: