Join four local journalists as they look back on the big stories of the year.
Transcript:
JOSE CARDENAS: GOOD EVENING AND WELCOME TO "HORIZONTE. " I'M JOSÉ CÁRDENAS. TONIGHT, WELCOME TO A SPECIAL EDITION OF HORIZONTE. IT'S OUR ANNUAL JOURNALISTS YEAR END SHOW. WE'LL LOOK BACK AT THE ISSUES AND STORIES THAT MADE HEADLINES THIS YEAR AS WELL AS LOOK AHEAD WITH PREDICTIONS FOR 2017. THE JOURNALISTS' YEAR IN REVIEW SHOW COMING UP NEXT ON HORIZONTE.

ANNOUNCER: HORIZONTE IS MADE POSSIBLE BY CONTRIBUTIONS FROM OUR MEMBERS. THANK YOU.

JOSE CARDENAS: THANK YOU FOR JOINING US. THIS IS OUR ANNUAL YEAR IN REVIEW SHOW. OUR JOURNALISTS' ARE DANIEL GONZALEZ, REPORTER FOR THE ARIZONA REPUBLIC. JUDE JOFFE-BLOCK, SENIOR FIELD CORRESPONDENT FOR FRONTERAS-THE CHANGING AMERICA DESK FOR K-J-Z-Z RADIO. RICHARD RUELAS, REPORTER FOR THE ARIZONA REPUBLIC. AND, RAFAEL CARRANZA, REPORTER AND PRODUCER FOR LA VOZ ARIZONA NEWSPAPER AND A-Z CENTRAL DOT COM.

JOSE CARDENAS: WELCOME TO OUR YEAR END SHOW. I THINK I HAVE MADE CLEAR. I WANT TO BEGIN BY TALKING ABOUT THE MOST SHOCKING ELECTION RESULT, HELEN PURCELL LOSING HER JOB. ACTUALLY I DO WANT TO TALK ABOUT THAT. BUT OBVIOUSLY IT'S THE TRUMP ELECTION, SO WHAT HAPPENED? DANIEL?

DANIEL GONZALEZ: AS YOU KNOW, WE ARE SURPRISED TO HAVE PRESIDENT ELECT TRUMP. I THINK A LOT OF PEOPLE WERE SURPRISED TO WAKE UP THE DAY AFTER THE ELECTION TO THINK THE PERSON THEY THOUGHT COULDN'T BE PRESIDENT WAS PRESIDENT. MY TAKE IS THAT YOU HAVE A LOT OF PEOPLE THAT RELIABLY VOTE, CAME OUT TO VOTE. THOSE THAT DON'T VOTE CAME OUT TO VOTE AND THOSE THAT VOTED FOR PRESIDENT OBAMA STAYED HOME. THAT'S MY TAKE ON WHY WE HAVE PRESIDENT ELECT TRUMP.

RICHARD RUELAS: THE MEDIA GOT BEAT UP FOR GETTING IT WRONG. THE CAMPAIGNS HAD THEIR INTERNAL POLLS WERE WRONG TOO, THAT SENT HILARY CLINTON TO ARIZONA THINKING SHE COULD PICK ARIZONA UP. HER CAMPAIGN WAS WRONG. TRUMP WAS GOING TO STATES WHERE HE THOUGHT HE NEEDED TO SHOW UP BUT ENDED UP BEING VERY SOLID STATES. AND IT COULD BE THERE WAS A POPULATION OF VOTERS OUT THERE WE, IN THE MEDIA, AND POLLING COMMUNITY FORGOT ABOUT OR DIDN'T THINK WOULD COME OUT IN THE NUMBERS.

JOSE CARDENAS: EVEN TRUMP THOUGHT HE WOULD LOSE. HOW MUCH DID THE COMEY INVESTIGATION AND EMAIL SCANDAL INVESTIGATION AFFECT THE VOTE?

JUDE JOFFE-BLOCK: I THINK THERE'S A BIG QUESTION ABOUT HOW MUCH CHANGE, JUST IN THOSE LAST FEW DAYS POTENTIALLY. THE MARGIN THAT CLINTON LOST IN SOME OF THOSE KEY SWING STATES WAS PRETTY SMALL. REALLY, WE COULD HAVE SEEN A FEW HUNDRED THOUSAND VOTES AROUND THE COUNTRY COULD HAVE CHANGED THE OUTCOME. THERE IS THE POSSIBILITY THAT THINGS AT THE END, THE COMEY REVELATION, THE CIA SAYS MAYBE RUSSIA WAS INTERFERING IN A WAY TO HELP PRESIDENT ELECT TRUMP. THAT IS BEING DEBATED. WE HAD THE REPORTS BEFORE THE ELECTION ABOUT RECORD-LATINO TURNOUT, STORIES ABOUT EARLY VOTING RESULTS AND BUILDING UP A GUARANTEED CLINTON WIN. IF YOU ARE IN A TIGHT ELECTION, THE LAST THING YOU NEED IS FOR THE MEDIA TO MAKE IT SEEM IT WAS IN THE BAG BECAUSE THEN VOTERS DON'T TURN OUT.

JOSE CARDENAS: RAFAEL, IT WASN'T THAT NOT AS MANY HISPANICS TURNED OUT FOR CLINTON AS SHE MIGHT HAVE HOPED. TRUMP DID BETTER FOR HISPANICS THAN ROMNEY DID BY ABOUT TWO PERCENTAGE POINTS.

RAFAEL CARRANZA: THE FIGURES ARE SOMEWHAT DISPUTED. THERE ARE MULTIPLE POLLS THAT POINT ONE WAY OR ANOTHER. THEY ARE CLAIMING THAT THE LATINO VOTE WAS MORE LIKE 17 OR 18%. IT DEPENDS ON WHO YOU TALK TO. IN A WAY, IT'S NOT SURPRISING. THERE WAS A LOT OF LATINOS SUPPORTING TRUMP. I DON'T THINK IT'S A SURPRISE, THE NUMBER THERE FOR HIM. GIVEN EVEN IF IT'S 28%, IT'S NOT A LOT, I DON'T THINK IT'S SOMETHING HE SHOULD BE PROUD OF.

JOSE CARDENAS: PEOPLE WERE SAYING, I REMEMBER SEEING CNN SAY TRUMP LOST THE ELECTION BECAUSE HE INSULTED MEXICANS. THAT DIDN'T HAVE AS BIG OF IMPACT AS PEOPLE THOUGHT IT WOULD.

RAFAEL CARRANZA: WHILE THAT DID TURN OFF A LOT OF PEOPLE, IT DID MOTIVATE A LOT OF PEOPLE TO CAMPAIGN AGAINST HIM. THERE WERE A LOT OF OTHER VOTERS WITH OTHER CONCERNS ON THEIR MIND, THE ECONOMY, JOBS, THINGS HE WAS PUSHING FOR, I THINK, IN SOME WAYS, HE RESONATED WITH A LOT OF PEOPLE REGARDLESS OF WHAT HE SAID OR NOT.

RICHARD RUELAS: TRUMP WON. IF CLINTON HAD WON, A FEW HUNDRED THOUSAND VOTES DIFFERENCE, THERE IS A NARRATIVE TO NAFTA AND BEYOND, THERE WAS A GROUP OF PEOPLE THAT GOT LEFT BEHIND IN THE ECONOMY OF THE '90S. WHEN FACTORIES MOVED TO MEXICO, TALKING ABOUT THE JOB SUCKING INDUSTRY. IT'S HARD FOR A NONCOLLEGE GRADUATE TO MAKE A LIVING. GETTING HARD FOR THE COLLEGE GRADUATE AS WELL. THERE WAS THAT COMMUNITY THERE AND THAT NARRATIVE CAN GO BACK DECADES.

JOSE CARDENAS: THERE WERE NO SPECIFICS. HE DIDN'T SAY WHAT HE WOULD DO TO STOP THAT. HE SAID HE WOULD MAKE AMERICA GREAT. WAS THAT THE SIMPLICITY OF THE MESSAGE?

DANIEL GONZALEZ: I THINK SO. I WANT TO MENTION WHAT RICHARD SAID. I SAW THAT FIRST HAND TRAVELING TO SMALL RURAL TOWNS IN CENTRAL SOUTH CAROLINA. AT ONE TIME THEY HAD A THRIVING TEXTILE INDUSTRY. IT MOVED TO MEXICO AND AT THE SAME TIME, LIKE MANY SMALL TOWNS IN RURAL AMERICA, THEY HAD SEEN AN INFLUX OF LATINOS. THERE WAS A LOT OF RESENTMENT BUILT UP BY THE LOSS OF JOBS AND ARRIVAL OF NEW COMERS THEY WERE UNFAMILIAR WITH. THESE ARE COMMUNITIES THAT DIDN'T EXPERIENCE IMMIGRATION IN OVER A HUNDRED YEARS. THAT RHETORIC, ALTHOUGH SIMPLISTIC BY DONALD TRUMP RESONATED IN THE COMMUNITIES AND RESONATED EARLY ON. THOSE ARE THE THINGS THE MEDIA MISSED. WE REPORTED THAT EARLY ON, BUT WE FELT THAT MESSAGE MIGHT RESONATE WITH THOSE FOLKS, IT WOULD BE COUNTER BALANCED BY THE WAY LATINOS WERE TURNED OFF BY THE RHETORIC. THAT DIDN'T HAPPEN.

JOSE CARDENAS: WHAT ABOUT THE OTHER GROUPS THAT YOU WOULD HAVE THOUGHT WOULD BE TURNED OF BY WHAT TRUMP SAID, THE DISABLED, WOMEN -- HE DID FAT SHAMING IN ONE OF THE DEBATES. HE DID THINGS THAT IN AND OF THEMSELVES COULD HAVE KILLED ANY OTHER CANDIDATE, AND HE DID A BUNCH OF THEM, AND HE WON.

JUDE JOFFE-BLOCK: THAT MAY BE WHY THERE WERE SO MANY WRONG PREDICTIONS BECAUSE OF THAT LOGIC. IT DIDN'T SEEM TO PLAY OUT THE WAY ANYONE EXPECTED. IN ARIZONA THERE WERE INTERESTING TRENDS THAT GOT OVERLOOKED WITH ALL THE NEWS THAT WAS COMING OUT AFTER THE ELECTION. FOR EXAMPLE, ROMNEY LOST THE STATE BY ABOUT 9% IN 2012. THE MARGIN TRUMP WON WAS 3.5%. WE ARE SEEING -- DID I SAY ROMNEY- ROMNEY WON ARIZONA, OBAMA LOST. SORRY ABOUT THAT. ROMNEY WON WITH 9% AND TRUMP WON WITH 3.5%. WE ARE SEEING A CHANGE. WE SAW LOW PARTICIPATION RATES IN ARIZONA EVEN THOUGH THIS IS ONE OF THE FIRST TIMES WE WERE GETTING SO MUCH ATTENTION. WHEN WAS THE LAST TIME OUR CANDIDATES WERE VISITING US AND YET OUR VOTERS WEREN'T REALLY ENGAGED OR TURNING OUT. THERE WAS A 20 YEAR PARTICIPATION RATE LOW. THE OTHER FACTOR, BEING HOW MANY PEOPLE VOTED BUT DIDN'T VOTE FOR PRESIDENT? THERE WAS AN UNDER VOTE THAT HAPPENED. IT WAS A STRANGE ELECTION.

JOSE CARDENAS: VERY UNUSUAL, MOST VOTE THE TOP OF THE TICKET AND LOSE INTEREST AS THEY GO DOWN.

JUDE JOFFE-BLOCK: RIGHT.

RAFAEL CARRANZA: AND THE WHOLE THING ABOUT BEING ANTIESTABLISHMENT. THIS IS A REALITY STAR WE ARE TALKING ABOUT. PEOPLE GREW UP WATCHING HIM ON T.V. SAYING THESE THINGS ALL THE TIME. FOR A LOT OF PEOPLE, THEY WEREN'T TURNED OFF BY WHAT HE SAID BECAUSE THEY WERE USED TO HIM SAYING THOSE KINDS OF THINGS AND HE IS BRASH ENOUGH TO SAY IT WITHOUT GETTING INTO TROUBLE MADE IT SOUND LIKE HE WAS THE ONE TO GET STUFF DONE BECAUSE HE'S DEFYING THE RULES.

JOSE CARDENAS: HOW MUCH IS ANTI-CLINTON? SHE DIDN'T EXCITE PEOPLE, SOME PEOPLE WERE CONCERNED ABOUT HER POSITION ON THE ISSUES.

RAFAEL CARRANZA: I THINK THAT WAS A FACTOR. HAD IT BEEN ANOTHER CANDIDATE -- LOOKING AT HER, SHE WAS IN THE PUBLIC EYE FOR A LONG TIME. SHE WAS AROUND AND DID A LOT OF THINGS AND HAD A LOT OF BAGGAGE SHE WAS CARRYING. PEOPLE WOULD HANG ON TO AS WE DISCUSSED WITH THE FBI DECISION. HAD IT BEEN ANOTHER CANDIDATE, IT MIGHT HAVE BEEN DIFFERENT.

JUDE JOFFE-BLOCK: TO PIGGY BACK ON RAFAEL'S POINT, THERE WAS AN OPPORTUNITY FOR VOTERS TO SEE IN TRUMP WHAT THEY WANTED TO SEE BECAUSE HE WAS HARD TO PIN DOWN. YOU ARE SUPPORTING TRUMP, ARE YOU OFFENDED BY WHAT HE SAID ABOUT WOMEN OR MEXICANS, THEY WOULD SAY, I DON'T THINK HE MEANT IT OR I DON'T THINK HE'LL FOLLOW THROUGH ON THAT POLICY THAT I DON'T SUPPORT. I'M GOING TO TRUST IT WILL WORK OUT THE WAY I WOULD LIKE TO SEE. AND YOU WOULD HEAR THAT FROM OPPOSING SIDES OF THE SPECTRUM. PEOPLE HAD A CONFIDENCE THAT BECAUSE OF HIS REALITY T.V. TIME, THEY KNEW HIM AND THEY COULD SEE SOMETHING IN HIM THAT THEY TRUSTED.

JOSE CARDENAS: IN LIGHT OF ALL THAT JUDE, HOW DO YOU EXPLAIN ARPAIO'S LAW?

JUDE JOFFE-BLOCK: THAT WAS A VERY INTERESTING TURN THAT HAPPENED IN MARICOPA COUNTY BECAUSE YOU HAD BOTH TRUMP AND ARPAIO ON THE TICKET, THE TWO ARE ALIGNED AND HAD APPEARED TOGETHER AT EVENTS, ARPAIO INTRODUCED TRUMP AT ALMOST EVERY APPEARANCE HERE IN ARIZONA. PENZONE ACTUALLY GOT MORE VOTES IN MARICOPA COUNTY THAN CLINTON, GARY JOHNSON, JILL STEIN COMBINED. IT WAS A VERY INTERESTING OUTCOME THAT SUGGESTS TO ME THAT THERE WERE SOME PEOPLE WHO VOTED FOR TRUMP AT THE TOP OF THE TICKET AND VOTED FOR OPPONENT PAUL PENZONE FOR SHERIFF. ONE EXPLANATION IS THERE MIGHT HAVE BEEN PEOPLE THAT SUPPORTED THE SHERIFF EARLY IN HE IS CAREER BUT FELT IT WAS TIME. PAUL PENZONE MADE A CASE OR MADE A NONPARTISAN BID. THIS YEAR, HE WAS ABLE TO ATTRACT HELP FROM GEORGE SOROS AND OTHER DONORS WHO HAD A PAC THAT WAS DOING NEGATIVE CAMPAIGN ADDS AGAINST ARPAIO. IN THE PAST ARPAIO HAD A WAR CHEST HEADING INTO CAMPAIGNS AND IT'S BEEN HARD FOR ANYONE TO COMPETE BUT THIS TIME WE HAD CAMPAIGN ADS FOR AND AGAINST. I THINK THERE WERE SOME FISCAL CONSERVATIVES WHO FELT THAT WITH THE MESSAGE ON THOSE ATTACK ADDS THAT ARPAIO COST TAXPAYERS MILLIONS. I THINK THAT MESSAGE DID HIM IN.

RICHARD RUELAS: MORE SO THAN BEING A SAVVY POLITICIAN AND A GREAT LAW ENFORCEMENT MAN, SHERIFF ARPAIO HAS BEEN A CELEBRITY IN THIS STATE, THIS CITY AND NATIONALLY. KIND OF IN THE WAY THE TRUMP CELEBRITY HAD PEOPLE FORGIVE HIS FOIBLES. THE STORIES THAT ARPAIO HAS GONE THROUGH, SPENDING TAXPAYER MONEY OR DEATHS IN THE JAIL, THINGS THAT WOULD HAVE DERAILED ANOTHER POLITICIAN, HE WAS ABLE TO SURVIVE BECAUSE HE WAS POPULAR, JUST PURE CELEBRITY. IT SEEMED LIKE THAT ENDED. WEATHER IT WAS THE FEDERAL JUDGE SAYING WERE GOING TO REFER YOU FOR CONTEMPT OF COURT, CRIMINALLY, MAYBE THAT WAS THE END OF CELEBRITY. MAYBE PEOPLE STARTED DROPPING THAT SHEEN OF CELEBRITY AND THINKING OF THIS MAN AS A POLITICIAN.

JOSE CARDENAS: THE IMMIGRATION ISSUE SEEMED TO PLAY SO LARGE IN TRUMP'S VICTORY, PEOPLE RESPONDED POSITIVELY IN HIS CASE TO BUILD A WALL. THAT WAS THE ATTRACTION FOR SHERIFF ARPAIO AS WELL. WHAT HAPPENED?

DANIEL GONZALEZ: TRUMP'S MESSAGE ON A NATIONAL LEVEL WAS THE MESSAGE OF ARPAIO AND JAN BREWER FROM FIVE, TEN YEARS AGO. THAT MESSAGE PLAYED OUT IN ARIZONA. IN A LOT OF WAYS, ARIZONA MOVED BEYOND THE HARD LINE RHETORIC. IT WORKED FOR ARPAIO AND BREWER AND OTHERS. I THINK PEOPLE HAVE COME TO REALIZE THE ROLE IMMIGRANTS PLAY IN OUR STATE MORE THAN THEY DID BEFORE. PEOPLE HAVE GOTTEN USED TO THE CHANGES THAT HAVE TAKEN PLACE HERE. TO JUDE'S POINT ALSO, I THINK PEOPLE ON THE ONE HAND WERE SICK OF JOE ARPAIO AND EVEN PEOPLE WHO HAD BEEN SUPPORTING HIM. BUT WE ALSO HAVE TO REMEMBER, IN THE LAST SIX TO EIGHT MONTHS LEADING UP TO THE ELECTION, THERE WAS AN ORCHESTRATED CAMPAIGN TO REGISTER AND GET LATINOS OUT TO THE POLLS. I THINK THAT ALSO MADE A DIFFERENCE. THOSE GROUPS, THOSE LATINO GROUPS WOULD LIKE TO TAKE CREDIT FOR THAT. I DON'T THINK THEY CAN TAKE FULL CREDIT. BUT I DEFINITELY THINK THEY PLAYED A ROLE IN ARPAIO'S DEFEAT.

JUDE JOFFE-BLOCK: CERTAINLY, THE MARGIN OF VICTORY- PAUL PENZONE WON BY OVER 12%, A STUNNING VICTORY FOR DEMOCRATS IN THE COUNTY. I THINK THERE WERE SEVERAL FACOTRS INCLUDING THE LATINO ORGANIZERS AT THE GRASSROOTS LEVEL THAT LOST ARPAIO THE CAMPAIGN.

JOSE CARDENAS: HOW MUCH IMPACT DID THE CONTEMPT PROCEEDINGS HAVE, WHICH I UNDERSTAND YOU WILL BE WRITING ABOUT?

JUDE JOFFE-BLOCK: THAT'S RIGHT. I THINK RICHARD MADE A GREAT POINT. WE CAN'T FORGET, A DAY BEFORE EARLY VOTING STARTED IN OCTOBER, FEDERAL PROSECUTORS ANNOUNCED THEIR INTENT TO PROSECUTE ARPAIO FOR CRIMINAL COURT. THAT WAS ACTUALLY THE SUBJECT OF ONE OF ARPAIO'S CAMPAIGN ADS. HE SAID THIS IS THE OBAMA ADMINISTRATION TRYING TO INTERFERE IN THE ELECTION. BUT IN THE END I GUESS THE VOTERS DECIDED TO PUNISH HIM ANYWAY FOR THAT.

JOSE CARDENAS: SO RICHARD I DID SAY I WANTED TO TALK ABOUT PURCELL AND I DO JUST VERY QUICKLY. WHAT HAPPENED THERE? WAS THERE A STRONG NEGATIVE REACTION AS TO HOW THE PRIMARIES RAN?

RICHARD RUELAS: VOTERS HAD MEMORIES THIS TIME. MAYBE IT'S THE MUSCLE MEMORY OF ACTUALLY GOING TO THE POLLS AGAIN. THERE IS A LOT OF POLITICAL SCANDALS HAPPENING EARLY ON IN THE YEAR. BY THE TIME YOU GET TO NOVEMBER, MEMORIES FADE. SHE TRIED A NEW NOVEL SYSTEM DURING THE PRESIDENTIAL PREFERENTIAL ELECTION OF ONLY HAVING 60 VOTING CENTERS AROUND THE COUNTY AND IT FAILED. THERE WERE SOME CENTERS THAT HAD HARDLY ANYBODY SHOW UP, ESPECIALLY ON TRIBAL LANDS. YOU HAD CENTERS WHERE PEOPLE WERE WAITING PAST MIDNIGHT TO VOTE. PEOPLE REMEMBERED. VOTERS DON'T GET A LOT OF CREDIT FOR MEMORIES, BUT IN THIS CASE, THEY REMEMBERED.

JOSE CARDENAS: RAFAEL, THERE WERE TWO INITIATIVES ON THE BALLOT, 205 THE MARIJUANA ONE AND 206 MINIMUM WAGE. YOU WOULD HAVE EXPECTED THAT THE YES VOTES WOULD BE LIBERAL AND THE OPPOSITION WOULD BE CONSERVATIVE, BUT THEY SPLIT. MARIJUANA WENT DOWN AND MINIMUM WAGE PASSED COMFORTABLY.

RAFAEL CARRANZA: PROP 206 IT PASSED BY A MARGIN OF 2-1. WE HAD HEARD A LOT OVER THE PAST FEW MONTHS ABOUT A LIVING WAGE. IT WAS A MOVE THAT HAD BEEN GAINING MOMENTUM. THE FACT THAT IT GOT TO ARIZONA, WE HAD COMPETING BILLS OR PROPOSITIONS. THIS ONE WAS THE ONE THAT WON OUT. WHAT WAS INTERESTING ABOUT 205, THE DEFEAT WAS NARROW. IT WASN'T A LIBERAL, CONSERVATIVE VOTE. I SAT IN A MEETING THAT DOUG DUCEY HAD WITH LATINO LEADERS. HE WAS AFTER THEM AND COURTING THEM AND TRYING TO GET THEM TO SEE HIS SIDE, CAMPAIGNING AGAINST THE LEGALIZATION OF MARIJUANA. WE SAW A LOT OF THAT. AT THE SAME TIME, WE SAW A LOT OF RESISTANCES FROM GROUPS, PEOPLE THAT I SPOKE TO. THIS IMPACTED PEOPLE OF COLOR, THIS PORTION AT LEAST. IF IT'S GOING TO HELP IN THE LONG RUN, IT'S A GOOD THING. I THINK WHAT DOOMED THE PROPOSITION IS THE WAY IT WAS WRITTEN. IT'S CONSTITUTIONALLY MANDATED SO YOU CAN'T AMENDMENT IT MUCH. THERE WAS PREFERENCE TO THOSE THAT HAVE MEDICAL LICENSES NOW, THAT DIDN'T HELP IN THEIR CAUSE. A LOT OF PEOPLE FELT UNCOMFORTABLE WITH THAT PART AS WELL.

JOSE CARDENAS: JUDE, ANOTHER BIG BALLOT MEASURE WE FORGOT ABOUT WAS 123, PROP 123 SPECIAL ELECTION IN MAY, RAZOR THIN VICTORY.

JUDE JOFFE-BLOCK: REALLY TIGHT.

JOSE CARDENAS: AS I RECALL, SEVERAL WEEKS BEFORE WE FOUND OUT IT HAD PASSED.

JUDE JOFFE-BLOCK: LESS THAN 1% OR CLOSE TO IT. THIS WAS SOMETHING THAT GOVERNOR DUCEY WAS PUSHING. THE OPPOSITION FROM THE STATE TREASURER ON IT. IT WAS THE WAY TO SOLVE THE PUBLIC EDUCATION CRISIS IN THE STATE AND COME UP WITH A SOLUTION. IT'S INTERESTING TO SEE HOW THIS WILL PLAY OUT. THERE ARE A LOT OF PEOPLE WATCHING TO SEE IF THIS GETS SCHOOLS THE MONEY THEY ARE SUPPOSED TO GET.

JOSE CARDENAS: RICHARD, LAST YEAR'S SHOW, THERE WAS A LOT OF DISCUSSION ABOUT GOVERNOR DUCEY, HIS FIRST YEAR, KEEP APPOINTMENTS. NOW DISCUSSION BECAUSE OF THOSE FIRED IN KEY POSITIONS, THREE OF THEM. WHAT IMPACT DO YOU THINK THAT WILL HAVE?

RICHARD RUELAS: IT WILL BE INTERESTING TO SEE WHO HE PICKS TO REPLACE THEM. WHATEVER VETTING PROCESS HE HAD, HOW IT IS REPEATING OR IF THEY REPLACED THE VETTING PROCESS. TIM JEFFREYS AT DES WAS ONE OF THE MORE COLORFUL ONES. OUR COLLEAGUE CRAIG HARRIS WAS ABLE TO REPORT THAT NOT ONLY DID HE SEEM TO FIRE PEOPLE WITH VINDICTIVENESS, BUT HAD AN ARMED SECURITY FORCE WITH FIRE POWER. JACKETS- I LOVED THIS DETAIL- THAT HAD A SMILEY FACE ON THE BACK. I DON'T KNOW WHAT THE FATE OF THOSE JACKETS ARE, BUT IF THERE IS A STATE SURPLUS ELECTION, I MIGHT YOU KNOW FOR CHRISTMAS.

JOSE CARDENAS: I DON'T THINK IT WAS WIDELY BROADCAST, BUT IT SEEMS TO RAISE QUESTIONS ABOUT THE GOVERNOR'S VETTING PROCESS AND SEEMED TO CONTRADICT THE STORY A YEAR AGO HE'S APPOINTING PRO BUSINESS PEOPLE TO GET THE JOB DONE.

RICHARD RUELAS: HE'S A BUSINESSMAN THAT SAID HE WOULD RUN THE STATE LIKE A BUSINESS. THE PEOPLE HE BROUGHT IN DIDN'T HAVE TRADITIONAL GOVERNMENT EXPERIENCE FOR THE ROLE. WE'LL SEE AS HE MAKES CHANGES FOR THE LOTTERY, DES BEING THE BIG ONE. AND ARIZONA MEXICO COMMISSION, I DON'T KNOW IF THAT PERSON LEFT--

JOSE CARDENAS: HE RESIGNED.

RICHARD RUELAS: RESIGNED. WHAT THOSE REPLACEMENTS WILL LOOK LIKE. THERE IS THE PRESSURE OF AS SOON AS PROPOSITION 123 PASSED, THERE WAS A DRIVE FOR 456. PEOPLE WANTED NEXT STEPS. COME JANUARY, IT WILL BE INTERESTING TO SEE HOW MUCH PRESSURE THE GOVERNOR IS UNDER TO ANNOUNCE SOMETHING ELSE FOR EDUCATION.

JOSE CARDENAS: WE KNOW ALL OF THE WORLD NEWS WASN'T ABOUT OUR ELECTION. THE STORY YOU COVERED ELOQUENTLY IN THE REPUBLIC HAD TO DO WITH THE PASSING OF FIDEL CASTRO AND YOUR OWN FAMILY TIES THERE. TALK ABOUT THE IMPACT OF HIS PASSING?

DANIEL GONZALEZ: IN A LOT OF WAYS, I THINK THE DEATH WAS ANTICLIMACTIC.

JOSE CARDENAS: NOT FOR HIM.

DANIEL GONZALEZ: NO, OF COURSE NOT, BUT IF THIS HAPPENED 20 YEARS AGO WHEN HE WAS IN POWER, I THINK PEOPLE WOULD HAVE EXPECTED TO SEE TREMENDOUS CHANGES, BUT BECAUSE HE'S BEEN OUT OF POWER. HE WAS SICK AND HANDED OVER THE REIGNS TO HIS BROTHER RAOUL. ESPECIALLY AMONG THE OLDER GENERATION CUBANS LIKE MY FATHER, THEY WERE HAPPY TO SEE HIM GO. FOR THOSE LIKE MYSELF, WE DON'T HAVE THE SAME KIND OF EMOTIONAL TIES THE OLDER GENERATIONS OF CUBANS HAVE, BUT IT WAS ANTICLIMACTIC BECAUSE HE WAS NOT IN POWER. CHANGES WILL BE SLOW TO COME BECAUSE WE HAVE RAOUL CASTRO AND SOME OF THE CUBAN LEADERS IN POWER. THEY HAVE DEMONSTRATED THE CHANGES ARE GOING TO BE SLOW. THEY ARE HAPPENING, BUT THEY'LL BE SLOW.

JOSE CARDENAS: I WANT TO GET TO OUR PREDICTIONS FOR NEXT YEAR AND COME BACK TO A FEW THINGS IF WE HAVE TIME. JUST A WARNING, LAST YEAR ONE OF THE PREDICTIONS WAS WE WOULD HAVE A HISPANIC CANDIDATE FROM THE REPUBLICAN PARTY, AND ARPAIO WOULD WIN. DANIEL, YOUR PREDICTION FOR 2017?

DANIEL GONZALEZ: MY PREDICTION- THIS MIGHT SURPRISE SOME AND NOT OTHERS- IS THAT PRESIDENT TRUMP WILL FIND A WAY TO PROTECT THE DREAMERS. HE WILL GO AHEAD AND ELIMINATE THE DACA PROGRAM AS IT STANDS BUT SUPPORT A LONG TERM SOLUTION.

JOSE CARDENAS: IT LOOKS LIKE HE'S HEADING THAT WAY. RICHARD?

RICHARD RUELAS: I'M GOING OFF POLITICS. CHEF SILVANA HAS OPENED BARRIO CAFÉ GRAND RESERVA ON GRAND AVENUE. KEVIN BINKLY HAS RE-OPENED UP BINKLY'S CLOSER TO MIDTOWN. I THINK ONE OR BOTH WILL BE NOMINATED FOR A JAMES BEARD FROM THE SOUTHWEST.

JOSE CARDENAS: I THINK ONE ALREADY HAS. RAFAEL?

RAFAEL CARRANZA: TALKING ABOUT DONALD TRUMP'S BORDER WALL, I THINK THERE IS NOT GOING TO A BORDER WALL. WE WON'T SEE THE THINGS HE TALKED ABOUT IN HIS CAMPAIGN. WE HAVE SEEN HIM WALK BACK ON THOSE THINGS. WHAT THE WALL WILL LOOK LIKE WILL BE THE THINGS INVESTED ON IN THE LAST FEW YEARS.

JOSE CARDENAS: JUDE, LAST WORD, AND IT HAS TO BE QUICK.

JUDE JOFFE-BLOCK: ARPAIO HAS A CRIMINAL TRIAL IN APRIL. I THINK THERE MAY NOT BE A TRIAL. THERE WILL BE A PARDON BEFORE IT HAPPENS.

JOSE CARDENAS: IT WILL BE INTERESTING TO SEE WHAT HAPPENS NEXT YEAR. IT WILL BE HARD TO TOP THIS YEAR. FOR OUR VIEWERS, IF YOU MISSED PREVIOUS EPISODES OF HORIZONTE "AND" ALSO WANT TO FIND OUT WHAT'S COMING UP ON THE SHOW, JUST GO TO OUR WEBSITE A-Z P-B-S DOT ORG SLASH HORIZONTE. AND, FOR ALL OF US HERE AT HORIZONTE AND YOUR ARIZONA P-B-S STATION. I'M JOSE CARDENAS. THANK YOU FOR WATCHING. HAVE A GOOD NIGHT.

Also in this episode:
SPOTLIGHT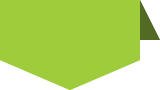 STAY in touch
with
azpbs.
org
!
Subscribe to Arizona PBS Newsletters: