There is a backlog of unsettled property tax issues at the Maricopa County Treasurer's Office — an issue that has been compounded by the hot housing market. Maricopa County Treasurer David Schweikert joins Michael Grant to talk about the million and a half property tax bills he is poised to send out.
Transcript:
>> Michael Grant:
Tonight on "Horizon", Governor Janet Napolitano declares a state of emergency at the Mexican border, which means more funding for border security measures. Plus, the Maricopa County treasurer is cleaning up the property tax rolls. Find out how you can research your own property tax bill. And the average price of a gallon of gas in our state is more than $2.50. Pain at the pumps. Next on "Horizon."

>> Michael Grant:
Good evening. I'm Michael Grant. Welcome to "Horizon." Mexico president Vicente Fox has pledged cooperation on security issues along the border with the United States. Governor Napolitano has declared four Southern Arizona counties a disaster area. That declaration freeing up $1.5 million of a $4 million fund that is normally used for natural disasters. Her action follows New Mexico's governor Bill Richardson's similar move last weekend. Joining me to talk about the reason behind the moves is executive director of the Arizona-Mexico Commission Marco Lopez. He is the governor's Mexico advisor. Marco, it's good to see you again.

>> Marco Lopez:
Thank you, Michael.

>> Michael Grant:
How much of this is just an effort to raise the profile of the problem?

>> Marco Lopez:
I think that for the most part Southern Arizona, particularly border counties, have been frustrated with the federal government's lack of attention to some of the critical issues faced in that community, and for many months now, and almost a year, the governor has been calling or trying to call the attention of the federal government to this critical issue, but unfortunately has not -- those calls have not been heard. I think that this, indeed, does help raise the level of importance for those issues and hopefully now Congress and the president will seriously focus on these critical issues.

>> Michael Grant:
Does that make it a political declaration, both with a capital P and also a small P?

>> Marco Lopez:
I don't think so because these are real, serious problems that are being faced by border communities. I was Mayor of the City of Nogales, and I can tell you that for those people that live along the border, this is something that we face year in and year out, and especially in the summer. Especially when you have over 250 people dieing in the desert. That calls for the need to have serious -- take a serious look at some of these issues. When you have car thefts on the rise in Arizona due to them being associated to the drug and human smuggling trade. So we've got serious issues, and they're not political. These are issues that are shared by both parties that now hopefully, again, we'll get a serious answer from Washington.

>> Michael Grant:
Yeah, and obviously don't misunderstand, I mean, every little bit helps, but in this case it's a million and a half dollars spread over a very long border with, as you have pointed out, some very serious problems. So what can it really buy us?

>> Marco Lopez:
One of the things, we've started receiving some of the requests from local communities, and what sheriff's, what police chiefs, what mayors tell us is the ability to have more patrol officers on the street is a huge help, but unfortunately because they have to pay other things within their budgets that are a direct result of unfunded costs due to undocumented immigrations, I'll give you an example, some of our communities along the border have to pay for the incarceration, prosecution, transport, emergency transport of undocumented immigrants for Santa Cruz, for instance it's close to $4 million a year. So that --

>> Michael Grant:
Wasn't the total in Arizona around $75 million or so just on the incarceration issue?

>> Marco Lopez:
Just on the incarceration alone it was close to that. Now, what happens, then, their budgets are unable to pay for additional police officers on the street that can begin to identify and go after drug smugglers, human smugglers, law enforcement detail centered around stolen vehicles. So because they have to pay for the obligation that the federal government isn't providing, they can't pay for what they would like to pay for.

>> Michael Grant:
So the million and a half dollars basically buying you more overtime for some officers in some of the most impacted communities like Nogales, Douglas, et cetera.

>> Marco Lopez:
San Luis, Bisbee, some other ones, absolutely. Those are the initial requests have that come in. Now, I'll tell you that there will be more, and next week the governor's office will begin to meet with these communities locally. The Department of Homeland Security and its director will do that outreach so that they understand exactly what it is that these funds can be allocated for, and there might be another wave of requests coming in from those communities.

>> Michael Grant:
You had mentioned to me before we went on the air that, I think it was buying, what, three officers around the clock for 30 days in your ex-stomping grounds of Nogales. Again, though, I mean -- not in an attempt to minimize it, but three officers for 30 days, I mean, I -- what does it get us?

>> Marco Lopez:
Well, the chief tells us that being able to identify where some of the key areas, where they -- where they know that human smugglers stage and transport people out of Nogales is critical, and he will be able to use the deployment of those three officers and resources instead of taking them from regular duties, deploy and use them specifically for what the purpose the governor has requested, that the increased vigilance in our communities to prevent some of these crimes associated to the trade of illegal and undocumented human smuggling.

>> Michael Grant:
New Mexico governor Bill Richardson had done -- had issued a similar declaration four or five days ago last weekend. Were those two actions coordinated?

>> Marco Lopez:
Those two actions were not coordinated, although last week -- I am sorry -- last month the border governors did meet in Mexico where they agreed that this was something that needed to be escalated and elevated, and part of that was the joint declarations that were made, for instance, here between the governor of Sonora, governor Bours, and Governor Napolitano last June, and the commitment by the governors both from Mexico and the U.S. to travel to their capitals, their country capitals, to continue to push and petition their federal governments for more resources a both sides of the border. I think that's a critical point. Arizona is the only state that has an agreement with its sister state, in our case Sonora, to combat this problem head on through both countries. We're not going to solve -- we clearly understand that we're not going to solve this problem if Arizona is doing it on its own. Sonora understands the same thing. So we're partnering.

>> Michael Grant:
What do you say to Arizonans who say, I think with some legitimacy, Sonora can sign whatever it wants to, but it really doesn't want to stop this problem, and certainly the Mexican government doesn't want to stop it either. They're more than happy to see this constant migration of people north of the border.

>> Marco Lopez:
I simply say, stay tuned, because this Friday governor Bours of Sonora and Governor Napolitano will be announcing and disclosing steps that the state of Sonora is undertaking to prevent the illegal flow of people into the state of Sonora. Listen, governor Bours clearly understands that on a daily basis people are entering his state to use it as a jumping board into Arizona and into the United States. He does not agree that his should be used for that type of activity. He's just as concerned because it decreases the amount of jobs that Sonorans can take within their own state, it diminishes the infrastructure that is currently provided in Sonora, that there is an abundance of more people that his infrastructure is not capable of handling whether it's water, wastewater, streets roads, electricity, whatever it is. So he's got the same problems we have, and he's really intent on solving it.

>> Michael Grant:
Does he have any more luck with Mexico City than we seem to have with Washington.

>> Marco Lopez:
That's part of his frustration. No. And he has called upon, and I'll tell you that the federal government is sending him resources. They are deploying a series of specialized police units out of Mexico City into Sonora to assist him. They have given him 90 million pesos so he can deploy those resources within his border communities to try to again partner and coincide with what we're trying to do on the Arizona side.

>> Michael Grant:
All right. Marco Lopez, we appreciate very much the background. Thank you.

>> Michael Grant:
A million and a half property tax bills about to be mailed out by the Maricopa County treasurer. The backlog of unpaid or unsettled property tax issues has been compounded by new ownership or refinancing from the Valley's real estate boom. In a moment I'll talk with the Maricopa County treasurer about the bills that are about to go in the mail. First, Merry Lucero looks at how people can pay or resolve mistakes on their property tax bills.

>> Merry Lucero:
More than a million dollars in back taxes are owed on this lot at 22nd Avenue and the Black Canyon Freeway in Phoenix. This property at Jackson street and 9th Avenue has more than $600,000 in taxes due. Clearly, the tax bills are greater than the economic value of these properties and no one will be paying the tab any time soon. These are just two of the thousands of unpaid property tax bills the Maricopa County treasurer wants to resolve. But most people who visit the downtown office come to settle their tax bills.

>> Peggy Royse:
They've bought a parcel of land and it has a little tiny strip that goes with it but they've never been taxed on it, they didn't know that this little area was theirs, and they were notified they have all these back taxes on it, or else they've made a payment on the wrong parcel, or somebody's paying on theirs in error and they want us to take it off and apply their payment. There's many reasons why they would come, but most of them are payment errors.

>> Merry Lucero:
Some of the property tax payment errors are due to the Valley's real estate boom, especially new mortgage or refinance loans that require the property owner to pay the taxes themselves. It's keeping workers at the treasurer's office busy.

>> Peggy Royse:
It's very busy, yes. It's bringing in a lot of people from all over because they have so many questions and issues and answers that they need, they want to know, and like people move here from different states, they haven't gotten a statement, they don't know -- a lot of states they pay quarterly instead of twice a year the way we do here. So they come in and want to pay. Nothing is due yet.

>> Merry Lucero:
Some people move or rent their property and don't don't give a forwarding address for the bill. Other problems can be more complicated.

>> Peggy Royse:
They buy a property and it has a little strip of land that somehow has a separate parcel number. When they purchase the property, it wasn't caught by the title company. So there's this little wedge of land that is also their property, but they don't know it and it gets back tax on it, and then, like again, it's another issue they don't find out until they've got liens that that was their property all along.

>> Merry Lucero: A lean doesn't mean you will automatically lose your property. On the treasurer's web site, you can research and pay your bill online, and now you can register your e-mail address for your personal property tax updates.

>> Michael Grant:
Joining me with more on those Maricopa County property tax bills, David Schweikert, the Maricopa County treasurer. David, good to see you again. What's the problem with the mailing addresses? Why so many bad addresses?

>> David Schweikert:
A lot of it is not as much bad addresses as with the turn in the real estate market and so many of these new buyers or even people doing refinancing who are doing these interest-only loans where they're going to pay their own property taxes instead of paying it through their mortgage company. We have literally, we think, maybe 100,000 some folks out there that this is the first time they're going to be responsible for paying their own property taxes, and yet a lot of them, a lot of them, have not updated their mailing address with us.

>> Michael Grant:
Let's say I'm sitting at home and I think, oops, I refinanced in April. How do I go about correcting that?

>> David Schweikert:
If this is the first time that you are going to be responsible for paying your own property taxes, and that can be because you paid off your mortgage, or you chose to go with the type of loan where you're now responsible for paying directly -- no impound accounts --

>> Michael Grant:
You aren't paying --

>> David Schweikert:
Please hop on our web site. You can go straight there. You can actually, if you don't know your parcel number, you can actually look it up by your name, by your address, or you can call us. But we really only have about one more week to get the addresses correct before we start printing the bills.

>> Michael Grant:
Now, there's a big project coming occupy collecting delinquent taxes.

>> David Schweikert:
Maricopa County every year we have, let's say, 20,000 parcels that have gone a couple years delinquent in property taxes, and we take those to tax lien auction, but every year there's a few thousand that do not sell at the tax lien auction, and the treasurer's office this year is going through those, literally one at a time, and looking at them, and we have found hundreds that are little tiny wedges, either someone's backyard -- I had one just before coming here to the studio that was their bedroom was sliced into this little sliver of property --

>> Michael Grant:
And explain -- give an example of how that would happen.

>> David Schweikert:
This was a case where a deed was recorded 20, 30 years ago, and we think what they meant to do was do an easement, and instead they wrote an exception for this many square feet and that exception cut it out, created a whole new parcel. These folks don't even own that little parcel that their bedroom is on, and we're trying to go through these, clean them up, and there's a couple options. One is for these folks to contact their title company, and if that doesn't work, you know, we can't find that former owner to get the quit claim signed, one of the more extreme options is we will foreclose on it as the treasurer's office and several months from now hopefully they will just show up at a tax deeded land auction and just buy it right there.

>> Michael Grant:
With accrued interest in those kinds of things, I mean, how does the economics of this work?

>> David Schweikert:
On most of these, we're willing to abate the interest, or if it goes to the tax deeded land auction, all of it is wiped out and it's basically what the board of supervisors decides the minimum bid is. Many of these we expect to sell for $500. It's a project to try -- this county has grown so quickly, and every year we mail out a tax bill. The assessor mails out an assessment and many of these are dead parcels. I have a handful of entry monuments in Scottsdale that have been that way since the '50s. They've just every year we mail out a tax bill that goes nowhere. It's time we get those foreclosed on, get the titles cleaned up, and hopefully the City of Scottsdale will come in and give us $500 and it's done with.

>> Michael Grant:
And so I suppose one of the advantages to you, or the treasurer's office generally is you don't keep burning resources chasing this thing year after year.

>> David Schweikert:
It's a combination of that, and, let's face it, as treasurer you hate to look at your books and say, why are these thousands of parcels that I haven't been collecting taxes on. Well, a lot of them, either they have so much in the way of delinquent taxes it doesn't make sense for the lien buyer, lien investors to buy them, and it makes sense that I have to now be the foreclosing party and clean them up.

>> Michael Grant:
I understand starting tomorrow a new e-mail system is going into effect?

>> David Schweikert:
They're going to be testing it, I believe, late tonight, but it will not be on our web site until probably tomorrow or maybe as late as Friday. But you're going to be able to hop on our web site, give us your e-mail address and give us your parcel number. And the beauty of this is, yes, we're going to still mail you your tax bill, but we're also going to e-mail you when the tax bill is ready, when your payment is -- has been posted, when you've gone delinquent, when we're selling a tax lien on you, but it's more than just your property. I have an occasion where my mother pays her property taxes directly. It's an opportunity for, love her to death, but it's an opportunity for me to keep track of, has she been making her payments?

>>

>> Michael Grant:
In other words, a backstop, sort of a failsafe for yourself or somebody else you're concerned about.

>> David Schweikert:
And we're really hoping with particularly the individuals who have been closing their mortgages late in the summer, often we don't get the new ownership to our records in time so that September property tax bill goes out in their name. This would be a way you could close escrow today, and even though we're not going to get that ownership change for a month or two, you would still get the copy of the tax bill. You would just get it through the e-mail.

>> Michael Grant:
And they can log onto that sometime in the next couple of days --

>> David Schweikert:
We're hopeful it's up tomorrow, but sure thing probably Friday.

>> Michael Grant:
But signing onto the web site --

>> David Schweikert:
You just want to go to Maricopa.treasurer.gov.

>> Michael Grant:
David Schweikert, thank you very much for the information. Take care. If you drive at all this will not be news to you... gas prices are rising again, but is relief in sight? Here's a look at the numbers.

>> Larry Lemmons:
Today the average price of a gallon of gas in Arizona is $2.55 a gallon for regular. That's just a penny shy of the national average. Of course, depending where you are, you can expect to pay a little lessor a little more. Scottsdale had the highest average in the Valley yesterday at $2.54. These numbers come from Triple-A. Last year at this time the average price was only $1.86. Of course, we can always look to California and count our blessings. Their average is $2.77 a gallon. They're paying over $3 a gallon for premium. And lest we forget, Europe pays over $5 a gallon. Some of the rise is being blamed on the record price of crude oil last week reaching $sketch a barrel. -- $67 a barrel. And the prices are being blamed for a jump in wholesale inflation. Some retailers are also worried about falling sales related to rising prices.

>> Michael Grant:
Here now to talk about prices, what we can expect, from Triple-A, Arizona, David Cowley. David, let's do this by region. It used to be that basically Phoenix metropolitan area was the most expensive area in the state, interestingly enough if you went south you could get relief and if you went north you could get relief. I don't think that's quite as true here.

>> David Cowley:
That's changed. That's changed.

>> Michael Grant:
Why?

>> David Cowley:
Well, it has a lot to do with where you bought your gasoline. If you're a retail inner Flagstaff right now, you're probably under a contract that is more expensive than the contract they're finding down in Maricopa. So it's really as simple as that. A lot of the contracts go on for several months. Sometimes several years. So the retailers can't get out of them immediately. They have to -- they have to get through that period of time. Meanwhile, a retailer in another area, or a whole group of retailers in another area, may have entirely new relationship. They're buying on the spot market. Whatever they're doing, they're more nimble. They can change the prices. The other interesting thing is the margin, the retail margins change a lot. We were seeing margins early this spring in Flagstaff in the negative numbers. They were in effect losing money.

>> Michael Grant:
At the gas station.

>> David Cowley:
At the gas station. Now they're up around 20 cents a gallon. Now, their average is somewhere more or less reasonable right around 12 cents over a period of three or four years. But it ping-pongs up and down and it has to do with these relationships they get.

>> Michael Grant:
I don't think this is going to be much consolation to anybody, including myself, but we keep talking about these being the highest priced -- highest gas prices on record. That's technically not correct. If you adjust for inflation, we were higher in the early '1980s?

>> David Cowley:
That's right. We would have been somewhere over $3. So it's -- we're not quite up there. One of the reasons why, I think, we're seeing prices continue on up is we're -- the average household is still spending a little bit less money right now today than they were in the early '80s for gas and oil. Something like 4.5% back in 1980, '84. Right now, it's probably, even with today's high gas prices, around -- I ran some figures today that looks like it might be more like 3.5 to 4%, is what they're spending on gas and oil. It hasn't hit us quite as hard yet. We haven't reached that point of pain.

>> Michael Grant:
What are the primary reasons for this? I mean, we've seen, what, past 8, 9 months we've probably seen at least a 50 cent jump in gas.

>> David Cowley:
And it's crude oil. Crude oil is 65% of the cost of a gallon of gas. Crude oil is going through the roof. And crude oil is going up, that's where we ultimately come to, ultimately the question is why is crude oil up there, and it's a supply and demand issue that is underlying it all. The demand -- global demand and global supply are very, very close, and there's not much slush. Some say about a million barrels a day. When you have that kind of a dynamic, then any little thing that goes wrong, any little rumor changes price of crude oil. Traders start running the price up because they think, it's going to get more expensive because it's going to be scarce. So terrorists do something. Somebody dies. There's a political thing. Anything starts that price moving up.

>> Michael Grant:
I tell you what irritates a lot of people is they see simultaneously the second quarter earnings reports from the oil companies, and I have -- just right across the board they were up 30, 35%, 40% profits compared to last year.

>> David Cowley:
Right.

>> Michael Grant:
Do they use these -- I'm not saying market forces aren't at work, but let's think creatively. Do they use these market forces to say, well, okay, this is time to just kind gouge a little bit more?

>> David Cowley:
Well, we're not into their books so we don't really know, but I can tell you a couple things. I ran some more figures. Love running those figures. Last year the big oil compared with the Fortune 500, the top 10 companies in the Fortune 500, big oil made less of a percentage of income profit than any of the others. So they were -- the average was about 7%. They were running at about 6.5%. That has changed so that now big oil is making around a 7% profit compared with the rest of the Fortune 500 top 10 at about 6.5%. So they're doing better, but it's not like it's doubled or anything. It's kind of a scary business, looking for oil, getting it out of the ground. It has its downsides. But the amount of just plain dollars that come in is astounding, almost $300 billion to Exxon mobile.

>> Michael Grant:
David, peer into the crystal ball not too far. What do you expect for the balance of the year on gas prices?

>> David Cowley:
This little bubble is going to stop at some point in the next few weeks where we're seeing these horribly quick runups.

>> Michael Grant:
Just leapfrogging.

>> David Cowley:
That's been 10 days or so. That's going to end. But it will stay high. The prices are going to stay high. We're not going to see $2 this year. We might see it again but we're not going to see it this year because there are too many forces going. For instance, the expensive oil that they're buying right now at almost $67 a barrel still has to get here and be run through the refinery, and then we're going to be changed for that expensive gas. There's a lot to hold the prices up. The one good thing is demand will be dropping the next couple weeks as people go back to school. In general, winter blends a little cheaper. I don't look for it to be runaway. We won't see $3. We won't see that.

>> Michael Grant:
David Cowley of Triple A, we'll keep something crossed. To see transcripts of "Horizon" and you can also find out about upcoming topics, please visit the web site. You're going to find that at www.azpbs.org.

>>> Larry Lemmons:
On Thursday, a special edition of authorizes. Arizona's capital women. The state's three female governors gather at the Wrigley Mansion to talk about their time as Arizona's chief executive, Rose Mofford, Jane Hull and Janet Napolitano on a special edition of "Horizon" Thursday at 7:00.

>> Michael Grant:
And Friday please join us for the Journalists Roundtable. Thank you very much for joining us this evening. I'm Michael Grant. Have a great one. Good night!
In this segment:
Marco Lopez:Executive director, Arizona-Mexico Commission;David sSchweikert:Maricopa County Treasurer;David Cowley:AAA Arizona;
SPOTLIGHT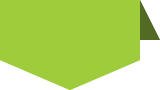 STAY in touch
with
azpbs.
org
!
Subscribe to Arizona PBS Newsletters: