The Arizona Cardinals have now hosted the first game at the new, state-of-the-art stadium in Glendale. This weekend the public is invited for free tours of the facility. Horizon gives you a preview of the tours, with a behind-the-scenes look. Glendale Mayor Elaine Scruggs and Global Crossing's Scott Norton join us to talk about the stadium and its impact on Glendale and the West Valley.
Transcript:
Michael Grant:
Tonight on "Horizon", tens of thousands are going to tour the Cardinals Stadium this weekend. We'll give you a video preview of the tour and do a post-mortem of the first game played there last weekend. Plus, the new downtown ASU campus open for business. Hear from the provost of the new campus. That's next, on "Horizon".

Announcer:
Horizon is made possible by contribution from the friends of eight, members of your Arizona PBS station. Thank you.

Michael Grant:
Good evening, I'm Michael Grant, welcome to "Horizon". There were confused motorists, but other than that things seemed to go fairly smoothly for the first game held at the new Cardinals Stadium. I'll talk to the mayor of Glendale and a stadium official about the shakedown tour of the stadium, but first Michael Grant Mike Sauceda gives us a video tour of the new facility. A tour thousands are going to be taking this weekend.

Mike Sauceda:
Come this weekend, 95,000 people will be taking a tour of the brand-new Cardinals Stadium, starting at this entrance.

Scott Norton:
This is the gate 1 entrance, where the public tour will begin and folks will enter for the grand opening public tours. As we're walking through here, people will be cued up on around to the north end of the building, and then they will work their way south where the actual tour will begin close to the south end bridge. As you can see, very open concourse … lots of room. It'll certainly be filled with people come Saturday and Sunday.

Mike Sauceda:
One of the best views is right at the start of the tour where people will cross the south end bridge.

Scott Norton:
Right now we're heading onto the south end bridge, or the red zone as it's called. This is the actual area where the field slides underneath to come into the inboard position. Right now, the field is sitting in the outboard position because we're getting ready for the men's luxury toy expo and the open house we're having this weekend. This is a very cool area. Again, it gives you just a great view of the entire stadium here. And it's an area where people can go back and forth during the Cardinals game. This is one of the engineering feats that was built into the stadium to get people from side to side. So, one of the cool areas.

Mike Sauceda:
The tour will not include a visit to the floor as that will be used for an event this weekend. One of the next big stops will be in the concourse area. There you'll be able to buy food.

Scott Norton:
We're on the main concourse and, as you can see, it's very wide open. This is pretty close to where the tour starts back over on the other side of the bridge, which we'll walk over there in a minute. From here the folks will go up a set of escalators up into the club room.

Mike Sauceda:
There are two club rooms in the stadium, each accessible only to certain ticket holders. The club rooms have seating, views of the stadium, pictures of Arizona scenery and bars.

Scott Norton:
There's two club rooms. One on each side. Each on is 39,000 square feet. Each one has three bar areas sectioned off in it, and this area is for club seat holders and loft holders during the Cardinals event, and will be open periodically during other events, but. also available for corporate and social functions if people just want to rent it out.

Mike Sauceda:
The tour will take people to the upper level of the stadium. The tours will be self-guided, but there will be information provided along the way.

Scott Norton:
We will have guest service representatives along the route describing different elements of the building, and fun facts and so forth. We'll also have what we're calling event vignette where some of the events will be highlighted or promoted. We're also going to give away some tickets to upcoming events, promoting the Rolling Stones, some of the other trade and consumer shows that we have. We're going to have some live music, as well as some stuff for the kids, face-painters, balloon artists, a magician, and so forth. We'll have like a fun zone. So, there will be a little bit of everything for everyone.

Michael Grant:
Glendale Mayor Elaine Scruggs is here tonight to talk about the stadium in her city. And also Scott Norton, here for Global Spectrum, the company that runs the day-to-day operations of the stadium. Scott, where's the huge, giant video screen?

Scott Norton:
It's in the south end of the building, about 96 feet wide, and it's as large as the largest in the N.F.L.

Michael Grant:
And then there's another smaller one situated somewhere.

Scott Norton:
Correct, in the north end of the facility near gate 2, it's about 45 feet wide.

Michael Grant:
As the Beatles would say, Mayor, this was a long and winding road for you and for Glendale. You were reminding me, because I think you were on the program the day the stadium got awarded to Glendale. That was almost just four years ago to the day.

Elaine Scruggs:
I think it was August 28th, something like that, of 2002.

Michael Grant:
Did you ever think you'd see last weekend, the first football game played here?

Elaine Scruggs:
Once it was awarded, I was pretty sure the stadium would be built. I was pretty sure, though a lot of people weren't. A little under four years is lightning-fast speed for a massive project of this size.

Michael Grant:
It looms, you know, as soon as you turn, for example, off interstate 10 and head north. You immediately say, what's that big giant thing sitting there? It's a real magnet for Glendale.

Elaine Scruggs:
It is. And so many people have said that, because of the architecture of the building, it will be one of those buildings that will be immediately recognizable. People go, oh, yes, the cardinal's Stadium, Glendale, Arizona. It establishes even our name of our city in people's minds immediately. The building itself is just -- has been recognized, as you know, internationally for it's architectural features. It's really quite wonderful.

Michael Grant: Scott, were you guys sweating bullets in the opening game last weekend?

Scott Norton: Not too bad. We've been lucky enough to have quite a bit of time prior to the opening, and our client had the foresight to bring our company on board early enough. Obviously we had some last-minute things, and certainly you're a little bit stressed out prior to the game. But all in all, things went pretty well.

Michael Grant:
Now, is -- what I'll refer to as boys and their toys, the thing going on this weekend, is that the first non-football event?

Scott Norton:
Correct. Yeah, the men's luxury toy event is the first ticketed event. We actually had about ten different social functions and different private functions at the stadium prior to the Steelers game, which people aren't really aware of. In terms of ticketed events where a lot of public will be coming in, yes, it is. It's in conjunction with our public grand opening tours, which is a free event to the public for them to come in and check out the stadium.

Michael Grant:
Mayor, how do you anticipate the stadium and the arena working -- I mean, obviously they are in immediate proximity to each other. Is that a comfortable relationship for those two? I know sometimes downtown Phoenix gets a little chaotic when you have a Suns game and a Diamondbacks game going at the same time.

Elaine Scruggs:
And I'm sure this will, too, especially with so much construction going on. But really they're meant to work together in the events. Let's talk about the for example, the Fiesta Bowl coming up. There will be people in town for the Fiesta Bowl, but then there will be events in the arena, for people to attend at the arena, so they will really work together. There were agreements made early on, in terms of scheduling of games, to avoid that kind of conflict. So the Coyotes won't be there the same nights or days as the Cardinals. So there were agreements between the different clubs to deal with that.

Michael Grant:
How did the traffic flow, parking, traffic pattern, work this past weekend? Obviously, Tempe has been doing this for a decade. They make it look easy, but it really isn't. It's a major logistical assignment.

Elaine Scruggs:
It is.

Michael Grant:
To get the people in, get the people out, how did it work?

Elaine Scruggs:
Overall, it worked well. We're going to find people that did not have good experiences, but overall, it worked well. We need to look at a couple of things, comparing getting 20 or 25,000 people into a Cardinals game at the Sun Devils Stadium, is a lot different than getting 63,400 people into the new Cardinals Stadium at Glendale. A lot of people, admittedly, have never even been out west until just a couple years ago. They were still farming and dairy ranching. There wasn't a lot of reason for people to come there. I think a very good job was done. Everybody that had their tickets had the parking pass that showed exactly the route to use to get to their assigned parking area. Some people thought that was kind of a good discussion. Some realized that was really what they were supposed to do was follow those routes and that was meant to disburse the traffic. But the city of Glendale, global spectrum, Arizona sports and tourism authority, Cardinals, everybody was involved and we're working all through this week and next week getting ready for the game. We can only get better all the time.

Michael Grant:
Let's get back, Scott, to the tour phenomenon. I know you're expecting a lot of people. How many people are you expecting? Can you just show up there?

Scott Norton:
Well, it depends. At this point we have certain segments. The tours are blocked off, so there's a two-hour session or a three-hour session. Some of the sessions are sold out. There may be some tickets available the day of, but chances are there won't be.

Michael Grant:
So if you don't have a ticket right now, forget about it?

Scott Norton:
Yeah, you better go get one. We're expecting … at this point we have close to 100,000 tickets out for the two-day event, 10 to 7 each day. We segmented it so we wouldn't have 250,000 showing up at the same time. It's certainly going to be a busy weekend. We do still have tickets available, but you'd better get them quick.

Michael Grant:
Going like hotcakes. Now, are more tours scheduled in the future or not?

Scott Norton:
We don't, unfortunately. We don't have another open weekend that we could do this type of event. But we will have a public tour program. It will be a paid tour. I think it's $6 for adults and discounted for seniors and kids and so forth, where you can come on certain days and certain times and get a private tour, if you will, or a smaller tour, and come out and check out the stadium. We have put that in place and that'll start mid-September.

Michael Grant:
In the meantime, that huge sporting goods complex -- Cabella's?

Elaine Scruggs:
Yes.

Michael Grant:
It's going to be rocking and rolling this weekend, too?

Elaine Scruggs:
It is. Even though they opened at the end of July, they're considering this weekend their official opening, and there are a lot of ads on TV and radio and they'll be bringing in a lot of folks.

Michael Grant:
You were telling me this company -- I was not aware of this --

Elaine Scruggs:
Neither was I.

Michael Grant:
I'm not an outdoor guy, but this has an interstate kind of traffic to it.

Elaine Scruggs:
Yes, it does. This is the 15th Cabella's store in the United States and the only one in the Southwestern United States. They predict bringing in three to four million people each year, based on what they do in their other stores. Half of their people come from a distance of at least 100 miles. So from throughout Arizona, but they're expecting California and New Mexico and the surrounding states. People just love this place. They come and stay three or four hours at a time. It's phenomenal what's going on there.

Michael Grant:
Getting back to the traffic discussion, if you've got that going on -- that's what, roughly about a mile north?

Elaine Scruggs:
Yeah, roughly about a mile.

Michael Grant:
So you have that going on at the same time you're going to have the tours going on.

Elaine Scruggs:
One of the things that we have done that I'm especially proud of in the city of Glendale -- and I really don't think there is another city that could have been able to pull this off , and working in conjunction with Arizona Department of Transportation-- we had Adot build an interchange so people coming north on the 101 can exit at Bethany Home road. You'll remember the history of transportation, there was never an interchange there because the Paradise Parkway was supposed to be there. Remember the Paradise Parkway? And nobody seemed to miss the interchange until all of a sudden now. So that is open for the people that are coming from the south-north, people can get off right there at Bethany Home road and go directly to the stadium. In addition, the city of Glendale built an overpass, Maryland Avenue that crosses over the 101. Maryland Avenue did not exist. So when we talked about people confused on opening day, these two major transportation corridors opened about four days ahead of the game. So people were starting to find their way around. Yes, and it's tremendous. You just drive right into the stadium parking lot. It's marvelous.

Michael Grant:
Scott, final question: you guys are pretty booked with the combination of football and non-football events?

Scott Norton:
Yeah. Our schedule is great so far. Because of the fact that we can slide the field out and convert the building to a large convention center, we've been able to book a lot of trade and consumer shows, men's luxury toy expo, international sportsmen's expo, that are big draw ticketed item events. And no other stadium really around can pull that off, so we can do concerts, sporting events -- and we've got a motor sports event at the end of the month here, and a live tour.

Michael Grant:
Monster truck pull?

Scott Norton:
It's monster trucks and free style. Nate Adams, the guy from the games from Phoenix will be there. In terms of multipurpose functionality, there's not many buildings out there. We've got about 80 events so far this year.

Michael Grant:
Well, eventually I'm going to jump in my monster truck and head out there.

Elaine Scruggs: And the Rolling Stones are coming.

Michael Grant: Scott Norton, thanks very much for joining us. Mayor, Elaine Scruggs congratulations. Thanks.

Elaine Scruggs:
Thank you, Michael.

Michael Grant:
It is now official. Downtown ASU campus opened Tuesday in Phoenix, awaiting the arrival of reportedly 5,000 students next week. Ribbon cutting ceremony taking place at the new University Center. Hundreds attended to hear city and university officials talk about the future of that facility. The center is the new home of several university programs and construction under way to expand the campus. Producer Larry Lemmons has highlights from the ceremony.

Crowd:
Three, two, one!

Larry Lemmons:
The ASU downtown Phoenix campus is a reality now, the culmination of efforts by Michael Crow and Phoenix Mayor Phil Gordon. At this grand opening ceremony, in the new University Center many who have an interest in the venture gather to tour the new facility and applaud its creation.

Michael Crow:
This is Arizona State University. When I say that, that means the way that we are building the university, we are building this concept that we call "one university." We're not building branch campuses, we're not building second-level campuses; we're not building outlying campuses. We are building one university. And our university's schools and colleges and programs will be throughout the community. Some people think too much throughout the community. Too many schools, too many colleges. It's not the case. Our 20 schools are now distributed between four campuses, and the intent is that any student from any background from any walk of life, from any socioeconomic standing, if they have worked hard in high school, if they have ambition, if they have drive, matter where they came from, ASU is the place they can go to and move forward with their dreams. That is what we are building.

Larry Lemmons:
The building is evident around the new center. Construction continues on the light rail and other facilities. When completed, Phoenix officials are confident it'll be a great boon to the city.

Phil Gordon:
We're laying the infrastructure, and by the end of 2008, that light rail system will connect Phoenix and Tempe, literally and physically. The artery that will keep us together. It will have the convention center done. It will have new hotels up. It will have no condominiums up. It will have new homes and renovations and new businesses, and also helping our artists' communities, our small businesses, and those that have been there for decades waiting. This is what this is about.

Larry Lemmons:
The center will house a number of classrooms and common areas and various schools that will call the new center home. According to ASU officials, the Phoenix campus offers degree programs that focus on serving the city, but it's expected to make an impact beyond the city.

Janet Napolitano:
So, this campus here fulfills a number of roles in the totality of the vision, it's happening in Phoenix, happening to the university system and happening in the state of Arizona. And I don't know about you, but I can't think of a more exciting time or place to live in than Arizona right now. Thank you very much! Congratulations!

Michael Grant:
Mernoy Harrison is vice president provost of the downtown campus. He oversee s academia student affairs an operations there. He joins us now to describe the road which is still under construction and the Downtown campus. A lot of challenges getting there?

Mernoy Harrison:
A few, yeah, a few. We had -- Murphy's Law was in effect. Anything that could go wrong did go wrong. Fortunately, I had a good team working with me, some very dedicated people from the city of Phoenix and from throughout the university, and we were able to make it happen.

Michael Grant:
I've heard two or three enrollment numbers kicked around. I've heard 2,500, I've heard 5,000; classes start next week. Give us a feel for the number of students doing something down there.

Mernoy Harrison:
We will have somewhere in the neighborhood of about 5,000 students taking at least one class from the downtown Phoenix campus. The full-time equivalent will be approximately 2500, we think, and that's an estimate of full-time equivalent students. But the individual students will be somewhere in the neighborhood of 5,000.

Michael Grant:
Okay. Not unlike the main campus and for that matter some of the other campuses, primarily a commuter campus. But the university has taken possession of the hotel that was down there for some students actually to live downtown?

Mernoy Harrison:
Yes. We took possession in mid July of what was the Ramada Inn. It's now our residential commons and we have space there for 260 or so students. Because we were so late getting acquisition of it, we were not able to market it during the school year. But right now we have about 175 students signed up to live there.

Michael Grant:
That's pretty luxurious digs if you're used to a normal dorm room, isn't it?

Mernoy Harrison:
We have found that the students who have seen the commons have liked it a lot. It gives the student an opportunity to have a much bigger room, and of course having been a hotel, the bathroom is in the room, not down the hall.

Michael Grant:
Right. Okay. What colleges -- and I want to do this in two stages. But what colleges are now located downtown?

Mernoy Harrison:
Well, the college of nursing and health care innovation is located Downtown, it's in a building that's located on the corner of third and Fillmore. The other colleges that are there are college of public programs, which includes the school of public affairs, the school of social work and the school of community resources and development. And the university college which operates on all four of our campuses is headquartered downtown. The university college is the home for students who are in transition, students who may not have yet declared a major. We call those exploratory students. It includes the school of interdisciplinary studies, as well as extended education. It's the home of the community college alliance, which focuses on bringing students from the community colleges into ASU so university colleges has a broad mission.

Michael Grant:
Now, ASU has had a presence downtown at the Mercado for a number of years. What's there?

Mernoy Harrison:
It's still the headquarters for the school of extended education, and also the place where we will have seven classrooms to support the downtown Phoenix campus. Nursing's teaching laboratories are in the Mercado.


Michael Grant:
Ultimately, now take that list and say, add -- if it works this way -- at full build-out, what else is going to be down there and what generally is the time frame?

Mernoy Harrison:
The first -- the next phase, we're calling this phase 1. The next phase in 2008, we will add new facilities to house the Cronkite School of Journalism and Mass Communications and 8 will also be downtown. As we grow we will add programs that we expect to add in business, communication, education. We'll be looking to expand our program offerings to meet the demand for higher education at that downtown location. We also be the home by 2008 of the school of computing and bioinformatics, the medical campus at the Arizona biomedical collaborative building 1. That building is currently under construction. And it's a joint effort of the University of Arizona and ASU the medical school is coming, as you know, in the fall of 2007, and ASU is also developing a school of global health, which will also be located downtown. As we get into the 2008, 2011 time frame, we'll have the school of computing and bioinformatics. We'll have the school of global health. We'll have the Walter Cronkite School of Journalism and Mass Communications and Channel 8.

Michael Grant:
Which we'll try not to louse up the landscape with satellite antennas and stuff like that.

Mernoy Harrison:
I'm sure you'll be a great boom to downtown.

Michael Grant:
Must feel pretty good. And the first students kick it off Monday?

Mernoy Harrison:
That's correct. We actually had our move-in for students into the residential commons starting today. We had about -- I think the last count I heard was 94 students that came, so we're really excited.

Michael Grant:
All right, Mernoy Harrison. Congratulations, and thanks very much for the info.

Announcer:
Vice President Dick Cheney came to Arizona again this week. We will talk about who he was raising money for this time. And will the Grand Canyon make it on the new Arizona quarter? It's one of the finalists now. The "journalists' roundtable," Friday at 7 on Horizon.

Michael Grant:
It's going to boil down to a contest between the Grand Canyon and the Saguaro cactus. Those stories and probably more tomorrow on Friday's edition of "Horizon." Thank you so much for joining us. I'm Michael Grant, have a great one. Good night.
In this segment:
Elaine Scurggs:Glendale Mayor;Scott Norton:Global Spectrum;
SPOTLIGHT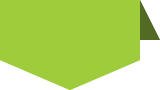 STAY in touch
with
azpbs.
org
!
Subscribe to Arizona PBS Newsletters: