National political leaders met in Washington DC to talk about issues of importance in Arizona and other states. One of those issues is immigration. We get a recap of how immigration issues were addressed at the recent conference of the National Association of Latino Elected and Appointed Officials.
Transcript:

Ted Simons:
Tonight on "Horizon"," new laws aimed at improving Arizona's child protective services, have been passed by the legislature and signed into law by governor Napolitano. Plus, hispanic national leaders meet in Washington, D.C., to talk about immigration issues. And how are we prepared to deal with wildfires? We get an update on our state's wildland fire conditions and restrictions. Those stories next, on "Horizon."

Ted Simons:
Good evening, welcome to "Horizon," I'm Ted Simons. An initiative to change Arizona's employer sanctions law is one step closer to the November ballot. Organizers of the measure filed petition signatures with the secretary of state's office today. Arizona congressman Harry Mitchell's new G.I bill has been signed by the president and is now law. Mitchell cosponsored the bill that will cover up to four academic years of college and advanced education for troops. The bill allows benefits to transfer to family members. A package of four bills aimed at improving Arizona's child protective services was passed by the state legislature and signed by Governor Napolitano. The new rules open the records of children who have died or suffered serious injuries after contact with C.P.S. joining me now to talk about crafting the new law, and how the agency will implement the changes is Ken Deibert, director of the department of economic security, which oversees the division of children, youth and families, which oversees C.P.S.

Ted Simons:
Are kids now safer in Arizona?

Ken Deibert:
I think the package of bills, and actually it was more than just four, there were four in the last part of the session passed and forwarded to the governor. But there were two additional bills passed that we felt were very important to assist us in carrying out our responsibilities to keep children safe. One allowed us to have greater access to criminal history records of individuals who we were investigating. Previously we were limited in our access to that information. And a constant issue of safety for our workers, as well, has left us with a hole in the information we had to complete our investigations. That was a very important bill for us to have, in addition to the other ones that passed.

Ted Simons:
Let's talk about some of the other ones. Before we do that, how closely did you work with lawmakers in crafting these bills?

Ken Deibert:
From the time -- before the session began, during the hearing process, when we were looking at the tragic cases of the children's deaths in Tucson, we were working with legislators to look for ways to improve our service delivery system, to ensure that we have the resources and capacity to care for children in the way the public expects us to.

Ted Simons:
Criticism of C.P.S. was pretty harsh throughout the debate. Was it fair?

Ken Deibert:
I think any time you look at individual cases, you can find issues of concern about performance. I think it's more important that we look at the overall performance of the agency, and we've really made some remarkable changes over the past four or five years. We've been on a path of continuous improvement. We've worked with the legislatures on reform packages in 2003. A lot of the bills passed this session were really enhancements of bills already on the record, that were initiated during the reform special session in 2003.

Ted Simons:
Did some of the harsh criticism help propel some of these bills through the legislature?

Ken Deibert:
I think it gave us a focus, what were the areas that we needed to pay particular attention to.

Ted Simons:
Okay. Let's start with the opening records in fatal and near-fatal cases, house bill 2454. Good idea?

Ken Deibert:
Yes. One of the things stressed to me when I came here, in my discussions with the governor and our director of D.E.S., from the beginning, we were going to do everything we could to assure that we had the broadest level of openness of our records that we could. The legislation that passed, we worked aggressively with the legislatures to craft, provides that kind of openness. We feel it's an appropriate disclosure of information for the public to have, and we're pleased to be able to move forward with that legislation in the future.

Ted Simons:
There was some concern that this law would then put victims at risk of public exposure of being revictimized, as it were. Valid concern?

Ken Deibert:
It was a very valid concern. It was one of the areas we spent a lot of time discussing with the legislature as it was crafted. Ultimately, there were protections that were put in to assure victims' rights, and protect individuals from being revictimized through the disclosure of information, inappropriate disclosure of information.

Ted Simons:
Up until now, of course, the law is passed because the change needed to be made. Even now, with the changes, are there cases that really needed to be closed?

Ken Deibert:
There are always going to be cases where the protection of the individual and that individual's rights will supercede the need for the public to know what occurred. The law that was crafted and signed by the governor provides for the courts to be the last point of review, to make that determination. So it's not the agency that's making it, and it's not somebody external from the agency, but it's an independent body, the courts, who will have the last say if there is a question about how much information is released.

Ted Simons:
How does this new law change the way C.P.S. operates?

Ken Deibert:
Well, it's not going to substantially change how we operate. What it does provide -- what it really did change is, there is no longer a requirement that individuals who want access to information when there is death or near death, have to go to court to make a request for that information. They can request that information through public information requests. Once we get clearance from the local prosecutor's office that there is no conflict here in terms of their ability to prosecute a case, then we can move forward.

Ted Simons:
The other one is state worker disciplinary records. Again, good idea?

Ken Deibert:
Yeah. I think there was a lot of question about why those records hadn't been opened previously. There were administrative rules that were in place that protected certain records of public employees. There was a lot of discussion about it, and I think ultimately a formulation of a bill that can work for all the parties involved.

Ted Simons:
There was concern among critics of the bill and the law, now, that this might hurt morale among caseworkers, especially in a business where they are overworked to begin with. Again, valid concern?

Ken Deibert:
Yeah, I think there's always a concern how these bills are going to ultimately impact the people who work in the field, and we're going to have to see how that rolls out. There are some protections that only deal with -- the law allows for release of disciplinary information concerning employees. And we have to see what the department of administration ultimately crafts, in terms of rules that direct and guide other state agencies like the department of economic security, in how we manage this new legislation.

Ted Simons:
But with the new legislation, are you concerned regarding job performance?

Ken Deibert:
I'm not concerned about job performance. As I've talked with my staff about this particular piece of legislation, they feel that, you know, they're doing a good job. And that they don't have anything to hide, in terms of how they perform. Ultimately, I think we're going to have to look at this over a period of time and see what the impact is. Recruitment and retention is a huge issue for us in our agency. We're doing a lot to try and create a more positive work environment, to help us with retention of our employees. We'll have to see what the ultimate impact of this particular bill is.

Ted Simons:
Last question and it could be personal, maybe it's not. But it seems that lawmakers were basically saying throughout the session that transparency is needed because changes for the better in C.P.S. only occur when these failures come to light. Again, is that something that you take personally? Is it something you think might be a bit over the top? How do you respond? C.P.S. was, again, quite the argument in this session.

Ken Deibert:
I don't take it personally. I don't think you can do this if you take those kinds of comments personally. I think we've worked very hard to help people understand why C.P.S. does what it does. There are federal laws, as well as state laws, that direct our behavior, how we conduct investigations, what we can and can't do. There's times when individuals who are discussing child welfare services may not understand completely what some of our limitations are, and what we can and can't do. I think this whole arena of discussion that we had over this past year allowed us to really talk to a lot of people about child welfare services, what our needs are, what we do, the reasons behind it, to educate people in a way that has been very beneficial. Ultimately that's reflected in the quality of the bills that were passed.

Ted Simons:
Ken, thank you so much for joining us.

Ken Deibert:
Thank you very much.

Ted Simons:
The nation's largest group of hispanic officials held its conference in Washington, D.C. last week. One of the big topics at the national association of latino elected and appointed officials conference was immigration reform. Mike Sauceda was at the event and tells us what was talked about regarding immigration on the local and national levels.

Michael Sauceda:
The nation's capitol, where laws are debated and made. There has been lots of debate on immigration bills in this building, but very little in the way of results. Delia Garcia is a democratic state lawmaker from Kansas.

Delia Garcia:
I think a lot has to do because of this election year. So hopefully we'll touch it as soon as the elections happen, quick enough so that we can get something good done, not just something last-minute, because we have an election coming.

Michael Sauceda:
After the race for the white house is over, that could change.

Delia Garcia:
I trust that we will -- I'll be doing everything in my power, and the people I'm working with on this issue will be putting the pressure here at the federal level, because this is where it should be done, not at the state and local level.

Michael Sauceda:
At the 25th annual conference of Naleo, immigration was one of the biggest topics. Senator Hillary Clinton says that if Democrats win the White House and Congress immigration reform will come.

Hillary Clinton:
We have to win this, we have to work for this. And then once we do, together we will fight for comprehensive immigration reform, for a system that respects and honors our immigrant heritage, strengthens our security, and tightens our borders, provides a pass to citizenship and makes sure that employers cannot exploit undocumented workers. It truly will reflect family values again.

Michael Sauceda:
Senate Majority Leader Henry Reid also talked about immigration reform.

Harry Reid:
on immigration, we struggle hard because we were doing the right thing. We need comprehensive immigration reform. [applause]

Harry Reid:
of course we need to do something about our borders, plural, northern and southern borders. [applause]

Harry Reid:
We have to do something about a guest worker program, we in Nevada need it as much as anyone. It's not just the agricultural community where it's needed. We have to bring people out of the shadows. We have 10 to 12 million people here who have papers that aren't in good shape. We have to do something about that. We have to put these people on a pathway to legalization, pathway to citizenship. [applause]

Harry Reid:
Lou Dobbs, notwithstanding. [laughter]

Harry Reid:
We have to understand that we're not -- this is not a gift. We are giving people the opportunity to pay fines, penalties, to learn English, stay out of trouble, pay their taxes, and then they move to the back of the line, no special privileges. But bring them out of the shadows, it would be good for them, their families, good for our economy. And finally we have to do something to make sure that the employer sanctions law is meaningful, not a catch-22. We're going to continue to work on comprehensive immigration reform.

Michael Sauceda:
While congress has failed to pass immigration reform, states have passed tough anti-illegal immigration laws. Lawmakers in Kansas failed, but tried to pass tough anti-illegal immigration laws there.

Delia Garcia:
I'm proud to say that according to the Mexican American legal education defense fund, one of our close partners, said that Kansas was the first state to not do anything about it. We were the first state that didn't do anything. What happened was, of course, Arizona and Oklahoma had had theirs. So my colleagues on the other side of the aisle combined Oklahoma and Arizona's laws into one bill. It was crazy, because it was everywhere. So actually, in my opinion, I'm glad it was that bad, because it was easier to vote against. Then they started taking it apart. Anywhere from employer sanctions to mandating e-verify this year, to people could rent to undocumented persons, repealing in-state tuition, which Kansas was one of 10 states who has that in place right now. It was a bunch of crazy things. We got through the session without doing anything. Those who voted no -- I voted no on principle, because I don't think we should be doing the federal work at the state level. Others because they didn't think the bill was strong enough. You had the moderate Republicans and Democrats who felt like they had to make a vote because it was an election year. They voted yes on a bill that they took the meat off, there were no teeth. I think the only thing the bill did was identity theft.

Michael Sauceda:
She says there's no enforcement on the local law in Kansas, and hopes congress will pass immigration reform soon. I would like them to do something about it.

Delia Garcia:
I think it's important what they said at the lunch earlier, speaker Nancy Pelosi had said, they're the ones who are in it every day, so they know what works and what doesn't.

Ted Simons:
more than 5300 acres have burned in a wildfire near the mountain community of crown king. Seven buildings including three homes have burned. Many are wondering, will this be a summer of serious wildfires? Where are the areas of most concern? Here to update us on fire conditions and restrictions is state forester Kirk Rowdabaugh. Welcome to the program.

Ted Simons:
Kirk thanks for coming.

Kirk Rowdabaugh:
Thank you for having me.

Ted Simons:
What are the conditions around the state right now?

Kirk Rowdabaugh:
Statewide, the primary indicator that firefighters use is at the 97th percentile. It's far above normal for Arizona for this time of the year. It's either very high or extreme fire conditions in Arizona now.

Ted Simons:
Are you more concerned with desert areas or the high country?

Kirk Rowdabaugh:
Yes. The desert has been very, very active in Arizona, it started early in the spring, particularly southeast Arizona. The weather this year's been unusual, and unusually kind to the higher elevations. But they have just now begun to show very active fire behavior, hence the lane 2 fire of interest right now.

Ted Simons:
It seems kind of conventional wisdom when you have a good winter, rainy season, the high country gets somewhat spared but the deserts get hit. Does that still hold true?

Kirk Rowdabaugh:
It's a great observation. In Arizona the question isn't are we going to have a fire season, the question is where and how severe is it going to be. We're going to have a fire season in Arizona. The fire environment has changed significantly. It's not going to go back to 20, 30, 40 years ago. Our future looks very, very different than our past. We are certain to have fire seasons going forward.

Ted Simons:
Talk about that change.

Kirk Rowdabaugh:
There's three big drivers to Arizona's change. The first would be weather. We're in the middle of a cyclic drought, very normal to the southwest, and very extended. We're about 10, 15 years into what probably is a 30-year or longer drought. It's going to be dry in Arizona for a couple more decades at least. What's really different is climate change. We're seeing the impacts of climate change on Arizona's forest. We have much earlier fire seasons. Snowmelt is six weeks earlier in Arizona than it used to be. Our fire season is double what it used to be. In addition to the changes in weather, Arizona's fuels have changed. Part of that is our past management practices that resulted in overstocked forests. We have buffalo grass in our deserts, and we have salt cedar in the Riparianian zones. That was the ethan fire we just finished fighting in south phoenix. Then there's the famous population growth. A lot of people moved to rural Arizona, and the expansion of the interface between the wildland fuels and people's houses has greatly expanded. Now we have to protect those houses. When we look at fuels and weather and demographics, Arizona's future is very, very different than Arizona's past.

Ted Simons:
With climate change, that also means higher on the mountain, as far as snowfall in general, correct?

Kirk Rowdabaugh:
It does, and fire season has moved. 20 years ago 60% of the fires burned down in the desert, 40% up in the mountains. Now that's just been reversed. 60% of the acres burned are above 5500 feet and 40% below.

Ted Simons:
Talk about the nature of a desert fire, as opposed to high country fire.

Kirk Rowdabaugh:
Two big concepts: the rate of fire spread and the resistance to control, how fast we can put it out. Desert fires are very easy to put out if you can catch up with them, because the fuels are so light. The higher elevations, it doesn't move so fast, but the resistance to control, the ability of a firefighter to actually build a line in those heavy fuels is much, much more difficult. One tends to be very, very fast but easy to put out relatively. And the other tends to move much slower, but much more difficult to put out.

Ted Simons:
Interesting. We've had rain and snow in Arizona in may. Did that help or did it hurt?

Kirk Rowdabaugh:
Well, on balance it helped a lot. It made for a very peculiar fire season in Arizona. We assess our fuels starting in late fall and watch them through the winter, and get a very good sense on them coming right out of the holidays, on what we think the fuel conditions are going to be. Our fuel assessment has held up very well. We didn't anticipate this year's weather at all. Not only was the winter wetter, but then may showers really put a damper on the high elevation forests. They're just now drying out enough to support active fire. In fact, we have some of the forests that aren't going into fire restriction at all. The white mountains had none in place, and I don't know that they intend to put them in at all this summer.

Ted Simons:
You mentioned the lane 2 fire. That town already hit very, very hard by bark beetle. We were seeing that a lot in pockets of areas of the high country. Does the bark beetle damage help or hurt the wildfire damage?

Kirk Rowdabaugh:
Unquestionably it hurts. The first thing it does, it takes the green foliage and turns it red and brown, and it's much more flammable than before. But after that, all the needles fall off the next year. Instead of having a canopy above you that's shading the ground, it's wide open and hotter and drier than it was before. In this case the trees begin to fall down and it puts that heavy material down on the ground.

Ted Simons:
That fire was started reportedly, so far, by a signal fire. Hikerswere lost and one of the hikers started a fire. Is it common to see wildfires get out of control, maybe even to this extent, because of something like a signal fire?

Kirk Rowdabaugh:
You may remember half of the rodeo fire was started by signal far. Is it common? No. Does it happen? Far too often in Arizona. People need to be cognizant of where they are this time of year. We have all the fire we can handle, also in Arizona and new Mexico. The lightning season is upon us. We need people to be extra careful. We don't need any more fires started by people right now.

Ted Simons:
Let's talk about restrictions and concerns coming up, especially with the fourth of July.

Kirk Rowdabaugh:
Absolutely. There's two places in the state that have closures, and both of them are related to the fires. There's a fire on the north rim of the grand canyon, and closures on the grand canyon park around that. And then Prescott national forest on the southwest end of the forest, associated with the lane 2 fire, there are some closures there. There are restrictions over most of the rest of the state. You can still go to the public lands, but fire restrictions are in place with two big exceptions. The apache-sitgreaves national forest has none, and the Coronado national forest has none.

Ted Simons:
How unusual?

Kirk Rowdabaugh:
Kind of a blessing in Arizona at this time of year. But you still need to be very, very careful.

Ted Simons:
We talked about weather and changing weather patterns and such. Is there anything you'd like to see or like to have people know to watch out for, to be aware of, if they're going to spend months in the high country? It's a different world, isn't it?

Kirk Rowdabaugh:
It absolutely is. Arizona's fire environment has changed. Last year, and in fact maybe this year, the number of fire starts is way off. If Arizona citizens are doing what we've asked them to do for years, and that is to be very, very responsible of themselves and their neighbors and people they observe on the picnic grounds, and make sure we don't start human fires, it can make a huge difference in the way these fire seasons turn out.

Ted Simons:
Thank you, Kirk. Tomorrow on "Horizon" we'll take a look at the plan to put photo radar on the highways. That's tomorrow at 7:00 on "Horizon." visit our website at azpbs.org/Horizon for video and transcripts of this program. That's it for now, I'm Ted Simons. Thanks for joining us, you have a great evening.
In this segment:
Ken Deibert:Director, Department of Economic Security;Kirk Rowdabaugh:State Forester;
SPOTLIGHT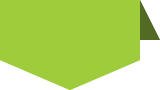 STAY in touch
with
azpbs.
org
!
Subscribe to Arizona PBS Newsletters: