Arizona U.S. Senator John McCain faces off against challenger U.S. Representative Ann Kirkpatrick in a live hour-long debate, likely the only debate between the two, hosted by Arizona PBS and the Arizona Republic.
Transcript:

TED SIMONS: GOOD EVENING AND WELCOME TO THIS SPECIAL U.S. SENATE ELECTION 2016 DEBATE BETWEEN SENATOR JOHN McCAIN AND REPRESENTATIVE ANN KIRKPATRICK. TONIGHT'S DEBATE IS A JOINT EFFORT BETWEEN THE ARIZONA PBS AND THE "ARIZONA REPUBLIC." I'M TED SIMONS AND JOINING ME TO MODERATE IS YVONNE WINGETT SANCHEZ, THE POLITICAL REPORTER FROM THE "ARIZONA REPUBLIC." WE ARE BROADCASTING TO YOU LIVE FROM OUR STUDIOS AT ARIZONA PBS AND THE WALTER CRONKITE SCHOOL OF JOURNALISM ON THE DOWNTOWN PHOENIX CAMPUS OF ARIZONA STATE UNIVERSITY. WE'RE ALSO JOINED BY RADIO LISTENERS ON KJZZ IN PHOENIX AND KUAZ IN TUCSON. AND TONIGHT'S DEBATE IS BEING BROADCASTED IN SOUTHERN ARIZONA, ON AZCENTRAL AND ON FACEBOOK LIVE AT CRONKITE NEWS. VIEWERS ACROSS THE COUNTRY ARE WATCHING IT, TOO, ON C-SPAN. YOU CAN JOIN THE CONVERSATION ON TWITTER AT #AZDEBATE. TONIGHT WE WILL HEAR FROM CANDIDATES COMPETITNG FOR ARIZONA IN THE US SENATE. THIS DEBATE IS AN OPEN EXCHANGE OF IDEAS AN OPPORTUNITY FOR GIVE AND TAKE BETWEEN CANDIDATES FOR ONE OF THE STATE'S MOST IMPORTANT OFFICES. AS MODERATORS, WE WILL TRY TO ENSURE THAT ALL SIDES GET A FAIR SHAKE TO HAVE THEIR SAY. BUT THERE ARE A FEW GROUND RULES. ONCE WE ASK A CANDIDATE A QUESTION, THEY WILL HAVE 90 SECONDS TO ANSWER WITHOUT INTERRUPTION. THE OTHER CANDIDATE THEN GETS 45 SECONDS FOR A REBUTTAL, AGAIN WITHOUT INTERRUPTION. AND THEN WE'LL HAVE UP TO AN ADDITIONAL TWO MINUTES FOR AN OPEN DISCUSSION OF THAT TOPIC. AT THE END OF THE DEBATE, EACH CANDIDATE WILL HAVE ONE MINUTE FOR CLOSING STATEMENTS. TOPICS WE WILL ALSO INCLUDE QUESTIONS FROM YOU, THE PUBLIC, VIA SOCIAL MEDIA AND THE PUBLIC INSIGHT NETWORK. LET'S NOW MEET THE CANDIDATES. REPUBLICAN JOHN McCAIN WAS ELECTED TO THE U.S. SENATE IN 1986 AND IS SEEKING HIS SIXTH TERM AS SENATOR. HE WAS FIRST ELECTED TO CONGRESS IN 1982 FROM ARIZONA'S FIRST CONGRESSIONAL DISTRICT. HE WAS THE REPUBLICAN PARTY'S NOMINEE FOR PRESIDENT IN 2008. DEMOCRAT ANN KIRKPATRICK REPRESENTS ARIZONA'S FIRST CONGRESSIONAL DISTRICT IN THE U.S. HOUSE OF REPRESENTATIVES SHE HAS REPRESENTED THE DISTRICT SINCE 2013. SHE ALSO HELD THE SAME SEAT FROM 2009 TO 2011. SHE PREVIOUSLY SERVED AS A MEMBER IN THE ARIZONA HOUSE OF REPRESENTATIVES FROM 2005 TO 2007. EARLIER WE DREW NUMBERS TO GET TO SEE WHO GETS THE FIRST QUESTION. AND THAT HONOR GOES TO SENATOR McCAIN.

WINGETT SANCHEZ: SENATOR McCAIN, YOU HAVE COMPLAINED ABOUT CONGRESSIONAL GRIDLOCK. CONGRESS HAS FAILED TO CONSISTENTLY PASS A BUDGET IN RECENT YEARS AND MORE THAN 75% OF AMERICANS DISAPPROVE OF THE JOB CONGRESS IS DOING. YOU HAVE BEEN PART OF THIS CONGRESS FOR MANY YEARS. SO WHY DO YOU WANT TO RETURN?

MCCAIN: I WANT TO RETURN BECAUSE THERE'S SO MUCH TO DO, WHETHER IT BE UNLOCKING THIS
GRIDLOCK IN CONGRESS AS WE HAVE, FOR EXAMPLE, ON THE ARMED SERVICES COMMITTEE OF WHICH I AM THE CHAIRMAN. WE ALMOST UNANIMOUSLY PUT OUT A BILL TO PROTECT THE MEN AND WOMEN WHO ARE SERVING THE MILITARY AND IT'S ALMOST ALWAYS UNANIMOUS. WE NEED TO DO A LOT MORE OF THAT. WE ALSO NEED TO REACH ACROSS THE AISLE MORE OFTEN. EVERYONE KNOWS THAT. AND WE KNOW THAT SEQUESTRATION IS HARMING THE MEN AND WOMEN WHO ARE SERVING THIS COUNTRY. BUT MOST OF ALL, I'M RUNNING ON MY RECORD AND MY SERVICE TO THE STATE OF ARIZONA AND AMERICA. I HAVE LED ON NATIONAL SECURITY. I HAVE LED IN TAKING CARE OF THE PROBLEMS AND ISSUES THAT CONFRONT THE STATE OF ARIZONA, WHETHER IT BE A FISH HATCHERY UP IN WILLOW GROVE -- UP IN MOHAVE COUNTY OR WHETHER IT BE THE YUMA HERITAGE CROSSING DOWN IN YUMA OR KEEPING THE A-10 AT DAVIS-MONTHAN AIR FORCE BASE. AND I HAVE CONTRIBUTED AND IT'S NOT AN ACCIDENT THAT I AM REVIEWED AS ONE OF THE FOREMOST LEADERS IN CONGRESS NOT ONLY ON NATIONAL SECURITY BUT FOR THE GOOD OF THE STATE OF ARIZONA. SO I'M PROUD OF MY RECORD, AND I WILL CONTINUE TO BE KNOWN AS THE MAVERICK. AND I WILL CONTINUE TO FIGHT MY OWN PARTY WHEN NECESSARY AND ALSO TO TRY TO FORM THE COALITIONS THAT I HAVE DONE AS CHAIRMAN OF THE ARMED SERVICES COMMITTEE AND ON MANY OTHER ISSUES THAT I HAVE BEEN INVOLVED IN. I HAVE A LONG HISTORY OF ACCOMPLISHMENTS AND I'M RUNNING NOT ONLY ON THAT RECORD BUT IN THESE VERY DIFFICULT TIMES WHAT I CAN DO FOR THE STATE OF ARIZONA AND AMERICA.

WINGETT SANCHEZ: THANK YOU, SENATOR. CONGRESSWOMAN.

KIRKPATRICK: I GET ASKED THAT QUESTION ALL THE TIME. MY IDEA IS TERM LIMITS IN CONGRESS. I THINK WE SHOULD HAVE THREE TWO-YEAR TERMS. THAT'S A TOTAL OF SIX YEARS IN THE HOUSE. TWO SIX-YEAR TERMS IN THE SENATE. THAT'S A TOTAL OF 12 YEARS IF YOU DO THOSE BACK-TO-BACK. THAT'S 18 YEARS IN WASHINGTON. THAT'S ENOUGH. WE NEED TO CLEAR THE WAY FOR NEW IDEAS, NEW RELATIONSHIPS SO THAT WE CAN BUST THROUGH THAT GRIDLOCK. AND IF YOU JUST THINK ABOUT OUR TECHNOLOGY, WHAT WE WERE USING 12 YEARS AGO IS OBSOLETE. WHAT WE USE NOW IS GOING TO BE OBSOLETE IN TEN YEARS. LET'S HAVE TERM LIMITS.

TED SIMONS : THANK YOU, CONGRESSWOMAN. SENATOR, WE WANT TO GET A QUESTION FROM SOCIAL MEDIA. THIS IS FROM ERICA IN TUCSON BY WAY OF PIN. SHE WRITES REGARDLESS OF WHO GETS ELECTED IN NOVEMBER, HOW WILL YOU WORK ACROSS THE AISLE TO MAKE SURE POLICY IS PASSED AND WE STAY OUT OF STALEMATES?

MCCAIN : FIRST OF ALL, ON THE ISSUE OF TERM LIMITS, THE VOTERS DETERMINE TERM LIMITS. IN FACT, AT ONE TIME I THINK THEY TERM LIMITED CONGRESSWOMAN KIRKPATRICK BUT SHE CAME BACK AND MANY PEOPLE ARE GLAD THAT SHE DID. IT'S THE VOTERS WHO DECIDE WHAT TERM LIMITS ARE. BUT THE MOST IMPORTANT THING IS YOU HAVE TO HAVE THE KNOWLEDGE AND THE BACKGROUND IN ORDER TO MAKE THINGS HAPPEN. I HAVE THE YEARS OF EXPERIENCE IN THE MILITARY. I HAVE YEARS OF EXPERIENCE IN TRAVELING ALL OVER THIS STATE FROM YUMA TO DIFFERENT PARTS OF OUR STATE OF ARIZONA WHERE I KNOW THE PEOPLE AND I KNOW THE ISSUES. WE HAVE -- WE'RE GOING TO HAVE A MINE NOW IN SUPERIOR THANKS TO LANGUAGE I PUT IN THE AUTHORIZATION BILL WHICH WILL THEN PROVIDE 25% OF AMERICA'S COPPER SUPPLY AND HIRE THOUSANDS OF PEOPLE. THE REASON WHY THE A10 IS NOW FLYING IN COMBAT IN IRAQ AND SYRIA IS BECAUSE CONGRESSWOMAN McSALLY AND I WERE ABLE TO MAKE SURE THAT THE AIR FORCE COULDN'T RETIRE THEM. IT'S EXPERIENCE AND KNOWLEDGE THAT LEADS TO EFFECTIVENESS, AND YOU HAVE TO HAVE THE RESPECT OF YOUR COLLEAGUES.

TED SIMONS: BUT THE QUESTION WAS WORKING ACROSS THE AISLE. WHAT DO YOU PLAN TO DO?

MCCAIN: ON THE ARMED SERVICES COMMITTEE, WE ALWAYS TURN A BILL FOR 53 YEARS NOW, THAT'S THE ONLY BILL THAT AUTHORIZES THAT GETS THROUGH THE CONGRESS. WE, REPUBLICANS AND DEMOCRATS, WORK TOGETHER FOR THE GOOD OF THE MEN AND WOMEN WHO ARE SERVING THIS NATION AND THE GOOD OF THE COUNTRY. THAT'S ONE OF MY PROUDEST ACCOMPLISHMENTS, IS OUR ABILITY TO HELP THE MEN AND WOMEN WHO ARE SERVING DEFEND THIS NATION. I'M VERY PROUD OF THEM.
WINGETT SANCHEZ: SO, CONGRESSWOMAN, HOW WOULD YOU ENVISION WORKING WITH A PRESIDENT TRUMP?

KIRKPATRICK: SURE. YOU KNOW, I WAS BORN AND RAISED ON THE WHITE MOUNTAINS APACHE NATION. MY MOTHER'S FAMILY WERE REPUBLICAN RANCHERS IN THE WHITE MOUNTAINS AND MY DAD'S FAMILY WERE DEMOCRATIC BUSINESSMEN. AND I ALWAYS SAID IT MADE FOR INTERESTING FAMILY GET-TOGETHERS BECAUSE THERE WOULD BE SOME SPIRITED DEBATES. BUT AT THE END OF THE DAY, WE WERE ALL FAMILY, ALL ARIZONANS, ALL AMERICANS. SO I HAVE A UNIQUE ABILITY TO FIND THAT COMMON GROUND AND I'M SURE I COULD FIND THAT WITH THE PRESIDENT TO GET THINGS DONE. THE BIG STORY IN ARIZONA IS, AS YOU KNOW, I LOST MY ELECTION IN 2010 TO PAUL GOSAR. AND WE WERE BOTH RE-ELECTED IN 2012 AFTER REDISTRICTING. AND WE CAME TOGETHER AND WE SAID, LET'S PUT OUR DIVISIVE HISTORY BEHIND US. LET'S COME TOGETHER AND WORK TOGETHER TO GET THINGS DONE FOR ARIZONA. AND WE HAVE A VERY GOOD WORKING RELATIONSHIP, A DEMOCRAT AND A REPUBLICAN. BUT I WILL TELL YOU, THAT'S SO RARE IN WASHINGTON, D.C. THEY CALL US ARIZONA'S ODD COUPLE.

TED SIMONS: ALL RIGHT. OUR NEXT QUESTION GOES TO YOU, CONGRESSWOMAN KIRKPATRICK. THE PRESIDENTIAL NOMINEE OF YOUR PARTY IS DEEMED UNTRUSTWORTHY BY A SIGNIFICANT SHARE OF THE AMERICAN ELECTORATE. WHY DO YOU TRUST HILLARY CLINTON AND WHY DO YOU SUPPORT HER POLICIES?

KIRKPATRICK: I THINK SHE'S THE MOST EXPERIENCED, KNOWLEDGEABLE CANDIDATE WE'VE HAD FOR PRESIDENT IN YEARS. BUT I DON'T AGREE WITH EVERYTHING IN HER POLICIES. FOR INSTANCE, I'VE BEEN FIGHTING AGAINST THE EPA FOR OUR COAL-FIRED ELECTRICAL PLANTS. WHAT I WANT TO DO IS NOT SHUT THEM DOWN OVERNIGHT BUT EVENTUALLY TRANSITION INTO ALTERNATIVE ENERGIES. THEY'RE LOCATED IN SMALL TOWNS WHERE PEOPLE NEED THOSE JOBS. AND SO WE'RE GOING TO HAVE TO HAVE A PLAN TO DO THIS TRANSITION SO THAT WE DON'T LOSE ANY OF THOSE JOBS.

TED SIMONS: 45-SECOND REBUTTAL, SENATOR.

MCCAIN: HILLARY CLINTON HAS TOLD LIES AFTER LIES. HILLARY CLINTON I BELIEVE IS DISQUALIFIED HERSELF TO BE PRESIDENT OF THE UNITED STATES. I WAS A GOOD FRIEND OF A MAN NAMED CHRIS STEVENS. HE WAS THE AMBASSADOR TO LIBYA. I KNEW HIM AND MET HIM. I WENT TO ANDREWS AIR FORCE BASE WHEN THE COFFINS CAME HOME WITH THOSE FOUR BRAVE AMERICANS WHO WERE MURDERED IN A TERRORIST ACT. HILLARY CLINTON SPOKE TO ONE OF THE PARENTS OF ONE OF THOSE DEAD YOUNG AMERICANS AND SAID I AM GOING TO GET THE GUY WHO MADE THE HATEFUL VIDEO THAT CAUSED YOUR SON'S DEATH. WE NOW KNOW THAT ACCORDING TO HER MESSAGES THAT SHE WAS SENDING, HER EMAIL, THAT SHE KNEW AT THE TIME THAT IT WAS A TERRORIST ATTACK. I DON'T KNOW HOW YOU CAN LIE TO THE GRIEVING PARENTS STANDING NEXT TO THE FLAG-DRAPED COFFIN OF THEIR SON. FOR ME, THAT DID IT.
WINGETT SANCHEZ: GIVEN HER HIGH NUMBER OF UNFAVORABILITIES AND THE HIGH NUMBER OF PEOPLE WHO DO NOT TRUST HER IN PART BECAUSE OF THIS, DO YOU THINK YOUR SUPPORT OF HER IN ANY WAY DAMAGES YOUR CREDIBILITY?

KIRKPATRICK: I DON'T THINK SO. AND, LOOK, YOU KNOW, MY HEART GOES OUT TO THE FAMILIES THAT LOST LOVED ONES IN BENGHAZI. BUT THERE WERE AT LEAST SEVEN CONGRESSIONAL INVESTIGATIONS, AND THEY ALL CAME TO THE SAME CONCLUSION. THERE WAS NO WRONGDOING. BUT THE MAJORITY LEADER OF THE HOUSE, KEVIN MCCARTHY ACTUALLY SAID THEY ONLY DID THAT FOR POLITICAL REASONS TO EMBARRASS HILLARY.

TED SIMONS: SENATOR, AGAIN, BENGHAZI SITUATION HAS BEEN POLITICIZED SOME SAY TO EXTREME MEASURES, OTHERS SAY PERHAPS IT HAS NOT BEEN INVESTIGATED ENOUGH. WHERE DO YOU STAND ON THIS? AND, AGAIN, HOW DO YOU ASSOCIATE CONGRESSWOMAN KIRKPATRICK WITH BENGHAZI?

MCCAIN: I DON'T ASSOCIATE HER WITH BENGHAZI. I ASSOCIATE HER WITH HILLARY CLINTON WHOSE STEWARDSHIP OF THE STATE DEPARTMENT AND WAS A DECISION MAKER AFTER GADDAFI WAS KILLED WE WALKED AWAY AND LINDSEY GRAHAM AND I AND JOE LIEBERMAN WROTE A PIECE IN THE "WALL STREET JOURNAL." YOU CAN'T WALK AWAY OR THINGS ARE GOING TO GO TO HELL IN A HAND BASKET. BUT THE POINT IS THAT BENGHAZI HAS BEEN LIED ABOUT AND LIED ABOUT AND WE KNOW THAT FROM THE EMAILS. TRAGICALLY WE NOW HAVE A DIRECTOR OF THE FEDERAL BUREAU OF INVESTIGATION THAT HAS DESTROYED THE CREDIBILITY OF THE FBI BY ALLOWING SERVER'S INFORMATION TO BE DESTROYED, BY TAKING ACTIONS WHICH HAVE NOTHING TO DO WITH HIS RESPONSIBILITIES. AND SO WE NOW HAVE, YES, THERE WAS PLENTY OF INVESTIGATIONS OF BENGHAZI AND THERE SHOULD HAVE BEEN BECAUSE OF THE NEEDLESS DEATHS OF THESE BRAVE YOUNG AMERICANS. BUT AT THE SAME TIME, THERE HAS BEEN A COVERUP, THE LIKES OF WHICH I HAVE NOT SEEN. AND I BELIEVE THAT THE FACTS SOME DAY WILL COME OUT THAT THIS WAS NOT AN ACCIDENTAL, UNPROVOKED DEMONSTRATION. IT WAS AN ACT OF TERROR THAT TOOK THE LIVES OF FOUR BRAVE AMERICANS AND IT WAS COVERED UP BY THE WHITE HOUSE.

WINGETT SANCHEZ: REFERENCING THE EMAILS THAT YOU SPOKE ABOUT, SENATOR McCAIN, DO YOU AGREE WITH THE WAY HILLARY CLINTON'S EMAILS, THE WAY SHE WAS WRITING HER EMAILS?

KIRKPATRICK: NO, I DON'T. SHE COULD HAVE HANDLED IT BETTER. SHE HERSELF HAS SAID THAT. I TAKE OBJECTION TO THE SENATOR'S DISPARAGING REMARKS ABOUT THE FBI. YOU KNOW, I HAD WORKED MY WAY THROUGH THE UNIVERSITY OF ARIZONA, EARNED A LAW DEGREE AND STARTED MY CAREER IN FLAGSTAFF AS A PROSECUTOR. I'VE WORKED WITH THE FBI. THEY DO A LOT OF THE INVESTIGATIONS ON TRIBAL LAND. AND WE HAVE WONDERFUL FBI AGENTS. I HAVE A VERY GOOD RELATIONSHIP WITH LAW ENFORCEMENT IN THIS STATE.
TED SIMONS: SENATOR --
MCCAIN: COULD I SAY I RESPECT THE FBI A GREAT DEAL, TOO. BUT WHAT MR. COMEY HAS DONE IS ESTABLISH TWO STANDARDS. WHEN GENERAL PETRAEUS REVEALED SOME CLASSIFIED INFORMATION HE PAID A PENALTY. SECRETARY CLINTON WAS ON A PRIVATE SERVER, ACCESS TO ALL KINDS OF CLASSIFIED INFORMATION AND SHE PAID NO PENALTY. THERE'S CLEARLY A DOUBLE STANDARD.

TED SIMONS: DOUBLE STANDARD, CONGRESSWOMAN?

KIRKPATRICK: NO, IT'S NOT A DOUBLE STANDARD. SHE ADMITS THAT SHE COULD HAVE HANDLED IT DIFFERENTLY. THERE'S BEEN SO MUCH ON THE EMAILS WHEN WE REALLY SHOULD BE TALKING ABOUT WHAT DO WE DO TO STIMULATE OUR ECONOMY. WHAT ABOUT STARTING A MAJOR, MAJOR NATIONAL INFRASTRUCTURE PROJECT? I SIT ON THE TRANSPORTATION INFRASTRUCTURE COMMITTEE. WE WERE HOPING TO BE ABLE TO PASS A PACKAGE ABOUT A SIX-YEAR NATIONAL INFRASTRUCTURE PACKAGE. IT WOULD CREATE HUNDREDS OF THOUSANDS OF GOOD-PAYING JOBS. THAT'S WHAT WE SHOULD BE TALKING ABOUT.

TED SIMONS: SENATOR McCAIN, THE NEXT QUESTION GOES TO YOU. THE PRESIDENTIAL NOMINEE OF YOUR PARTY HAS MADE CONTROVERSIAL REMARKS ABOUT WOMEN, MEXICAN IMMIGRANTS, MUSLIMS, DISABLED PEOPLE, AND PRISONERS OF WAR, INCLUDING YOU. OVER THE WEEKEND YOU WITHDREW YOUR SUPPORT FOR DONALD TRUMP. ONE OF OUR SOCIAL MEDIA QUESTIONS HAS JUST COME IN. THIS IS FROM DAVE IN NORTHERN ARIZONA. HE'S, BASICALLY, ASKING: WHAT TOOK YOU SO LONG?

MCCAIN: WELL, BECAUSE, FIRST OF ALL, COULD I MENTION I AGREE WITH CONGRESSWOMAN KIRKPATRICK ABOUT THE IMPORTANCE OF INFRASTRUCTURE. THAT'S WHY I WAS ABLE TO GET I-11 INTO THE HIGHWAY BILL WHICH WILL THEN HAVE A CORRIDOR THAT GOES ALL THE WAY FROM OUR SOUTHERN BORDER ALL THE WAY TO CANADA. AND I APPRECIATE CONGRESSWOMAN KIRKPATRICK'S SUPPORT FOR THAT AMENDMENT THAT I GOT IN THE BILL. I'M IN THE ARENA IF SOMEONE WANTS TO SAY SOMETHING DISPARAGING OF ME, I UNDERSTAND THAT. I DON'T UNDERSTAND IT WHEN IT'S SAID ABOUT OTHER MEN AND SOME WOMEN WHO HAVE BEEN IMPRISONED. I DID NOT LIKE IT. I SPOKE OUT STRONGLY AGAINST IT. I SPOKE OUT STRONGLY ON SEVERAL OTHER ISSUES WHERE I THOUGHT THAT MR. TRUMP WAS ABSOLUTELY WRONG. I'VE NOT BEEN SHY ABOUT IT. THE SON OF THE KAHN FAMILY, A MAN WHO LITERALLY SACRIFICED HIS LIFE TO SAVE OTHERS AS HE APPROACHED AN IED, ALL OF THOSE THINGS I THOUGHT WERE VERY WRONG. BUT THEN WHEN MR. TRUMP ATTACKS WOMEN AND DEMEANS THE WOMEN IN OUR NATION AND IN OUR SOCIETY, THAT IS A POINT WHERE I JUST HAVE TO PART COMPANY. IT'S NOT PLEASANT FOR ME TO RENOUNCE THE NOMINEE OF MY PARTY. HE WON THE NOMINATION FAIR AND SQUARE. BUT THIS IS -- I HAVE DAUGHTERS. I HAVE FRIENDS. I HAVE SO MANY WONDERFUL PEOPLE ON MY STAFF. THEY CANNOT BE DEGRADED AND DEMEANED IN THAT FASHION. AND SO I BELIEVE THAT I HAD TO WITHDRAW MY SUPPORT JUST AS I CANNOT SUPPORT HILLARY CLINTON.

TED SIMONS: 45-SECOND REBUTTAL, CONGRESSWOMAN.

KIRKPATRICK: LOOK, DAVE, I HAVE BEEN ASKING THAT SAME QUESTION FOR OVER A YEAR JOHN McCAIN HAS BEEN SUPPORTING DONALD TRUMP, OVER 60 TIMES HAS ENDORSED HIM. IT WASN'T ENOUGH WHEN TRUMP INSULTED THE KAHN FAMILY, A GOLD-STAR FAMILY, WHO CALLED ON JOHN McCAIN WHO RENOUNCE TRUMP. IT WASN'T ENOUGH WHEN TRUMP MADE FUN OF A DISABLED REPORTER AND THE WHOLE DISABLED COMMUNITY CALLED ON JOHN McCAIN TO DENOUNCE TRUMP. BUT, NO, HE WOULDN'T DO THAT. HE EVEN MADE FUN OF VETERANS SUFFERING FROM PTSD. NO, JOHN McCAIN WOULDN'T RENOUNCE HIM. HE'S BEEN TRYING TO RUN FROM TRUMP'S DISPARAGING REMARKS FOR THE LAST YEAR WHILE AT THE SAME TIME ENDORSING HIM OVER 60 TIMES.

MCCAIN: I WONDER, SINCE I HAVE RENOUNCED MY SUPPORT WHEN CONGRESSWOMAN KIRKPATRICK IS GOING TO RENOUNCE HER SUPPORT FOR HILLARY CLINTON WHO HAS CONTINUOUSLY LIED, WHO LIED TO THE FAMILIES, THE PARENTS STANDING NEXT TO THE COFFIN, FLAG-DRAPED, OF THEIR SON SAYING I'M GOING TO GET THE GUY THAT MADE THE HATEFUL VIDEO WHEN WE KNOW SHE WAS EMAILING HER DAUGHTER AND OTHERS THAT SHE KNEW IT WAS A TERRORIST ATTACK. SHE HAS LIED ABOUT HER LIES ABOUT HER LIES ABOUT THE SERVER. AND IT'S NOT AN ACCIDENT THAT MOST AMERICANS DO NOT TRUST HER.
WINGETT SANCHEZ: CAN WE EXPECT ANY SORT OF UNENDORSEMENT FROM YOU?

KIRKPATRICK: NO, YOU DON'T.

WINGETT SANCHEZ: AND GOING BACK TO YOU, DO YOU THINK YOUR CREDIBILITY HAS BEEN DAMAGED IN SUPPORTING DONALD TRUMP?

MCCAIN: OH, THE PEOPLE OF THIS COUNTRY AND THE PEOPLE OF ARIZONA KNOW ME AND THAT'S WHY THERE'S A WIDE DISPARITY IN THE POLLING DATA. PEOPLE OF ARIZONA KNOW ME AND MY SERVICE TO THEM AND MY CHARACTER AND MY INTEGRITY. I JUST WORRY, FRANKLY, AND THIS PROBABLY HAS NOTHING TO DO WITH THIS DEBATE BUT I WORRY ABOUT THE FUTURE OF THE REPUBLICAN PARTY. WE'RE GOING TO HAVE A LOT OF WORK TO DO AFTER THIS ELECTION IS OVER.

TED SIMONS: IF I TAKE YOUR PREVIOUS ANSWER CORRECTLY, YOU ARE EQUATING WHAT HILLARY CLINTON DID REGARDING MESSAGES AND BENGHAZI WITH ATTACKS --

MCCAIN: NO, NO, LYING TO THE FAMILY OF A SLAIN YOUNG MAN WHO'S A VICTIM OF TERRORISM, LYING TO THEM WHILE THEY ARE STANDING NEXT TO THE COFFIN. THE OTHER THINGS ARE BAD ENOUGH BUT LYING TO THE GRIEVING FAMILY, THAT'S TO ME IS LIKE -- NOT UNLIKE, FRANKLY, MR. TRUMP DEMEANING AND DEGRADING WOMEN.

TED SIMONS: AS WELL AS MUSLIMS, DISABLED PEOPLE, PRISONERS OF WAR, MEXICANS.
MCCAIN: ALL OF THOSE THINGS, WHEN A PERSON LEGITIMATELY WINS THE NOMINATION OF THE PARTY, THEN OBVIOUSLY IT DESERVES THAT SUPPORT. I HAVE EXPRESSED MY DISAGREEMENTS. I EXPRESSED MY DISAGREEMENTS WITH RONALD REAGAN WHEN HE SENT THE MARINES TO BEIRUT AND TRAGICALLY THEY WERE KILLED. I SAID GEORGE W. BUSH HAD TO FIRE HIS SECRETARY OF STATE WHEN WE WERE LOSING THE WAR IN IRAQ. AND WHEN I WAS RUNNING, I SAID I WOULD RATHER LOSE A CAMPAIGN THAN LOSE A WAR. SO THERE'S NO DOUBT ABOUT MY CRITICISM WHEN I SEE THAT THERE'S SOMETHING THAT'S WRONG.
TED SIMONS: WHO ARE YOU GOING TO VOTE FOR?
MCCAIN: I THINK I MIGHT WRITE IN LINDSEY GRAHAM, HE'S AN OLD GOOD FRIEND OF MINE AND A LOT OF PEOPLE LIKE HIM. THE FACT IS SERIOUSLY I CANNOT VOTE FOR EITHER ONE.

WINGETT SANCHEZ: MOVING ON IMMIGRATION.
KIRKPATRICK: CAN I SAY ONE MORE POINT? JOHN McCAIN HAS RUNNING AWAY ANSWERING WHETHER OR NOT HE TRUSTS DONALD TRUMP'S FINGER ON THE NUCLEAR BUTTON. AND SO, SENATOR, I JUST WANT TO ASK YOU: DO YOU TRUST DONALD TRUMP'S FINGER ON THE NUCLEAR ARSENAL? YES OR NO?

MCCAIN: ISN'T THAT KIND OF A NONSENSE QUESTION. I SAID I DON'T SUPPORT HIM. SO WHY WOULD I -- IT'S A NONSENSE.
WINGETT SANCHEZ: DO YOU TRUST HIS FINGER ON THE BUTTON?
MCCAIN: I DO NOT SEE A SCENARIO WHERE THE FINGER WOULD BE ON THE BUTTON. DO YOU SUPPORT HILLARY CLINTON'S FINGER ON THE NUCLEAR BUTTON?

KIRKPATRICK: I DO.
MCCAIN: OKAY. NO, I DON'T.
KIRKPATRICK: BUT YOU STILL HAVEN'T ANSWERED THE QUESTION.

MCCAIN: I JUST ANSWERED THE QUESTION NO AND IF YOU WANT TO CONTINUE TO SUPPORT SOMEONE WHO HAS CONTINUOUSLY LIED TO THE AMERICAN PEOPLE, LIE AFTER LIE AFTER LIE, ABOUT HER SERVER, THE PERSON WHO HAD THE RESET BUTTON WITH -- REMEMBER THE RESET BUTTON WITH THE RUSSIANS, EVERYTHING WAS GOING TO BE GREAT. LOOK AT THE WORLD THE DAY THAT HILLARY CLINTON BECAME SECRETARY OF STATE AND LOOK AT THE WORLD TODAY. YOU WILL SEE A FAILED POLICY AND THREATS TO THE UNITED STATES OF AMERICA AND ATTACKS ON THE UNITED STATES OF AMERICA THAT OUR DIRECTOR OF THE CIA SAYS ARE GOING TO CONTINUE. THAT'S PART OF THE LEADERSHIP TEAM THAT HILLARY CLINTON WAS AN INTEGRAL PART OF.

TED SIMONS: REAL QUICKLY, DID YOU SUPPORT THE IDEA OF DONALD TRUMP'S FINGER ON THE BUTTON UNTIL THIS PAST WEEKEND?

MCCAIN: I DID BECAUSE I WAS SUPPORTING THE NOMINEE OF THE PARTY. I WILL CONTINUE WITH THE NOMINEE OF THE PARTY BECOMES RESPONSIBILITY AND THERE ARE ALSO AUTHORITIES. WE HAVE SEEN MANY TIMES, YOU CAN GO ALL THE WAY BACK TO HARRY TRUMAN THAT THE OFFICE HAS MADE THE PERSON. BUT THIS IS AN ACADEMIC DISCUSSION, MY FRIEND, BECAUSE I NO LONGER SUPPORT DONALD TRUMP TO BE PRESIDENT OF THE UNITED STATES.

WINGETT SANCHEZ: MOVING ON TO THE NEXT QUESTION, THIS ON IMMIGRATION. THERE ARE 11 MILLION UNDOCUMENTED IMMIGRANTS LIVING IN LIMBO WAITING FOR CONGRESS TO IMPLEMENT A COMPREHENSIVE IMMIGRATION REFORM PLAN, SOMETHING IT HAS NOT DONE SINCE 1986. YOU BOTH AGREE THAT REFORM IS NEEDED. CONGRESSWOMAN KIRKPATRICK, YOU ARE AN ADVOCATE FOR IMMIGRATION REFORM. BUT WHEN THE DEMOCRATIC PARTY CONTROLLED BOTH CHAMBERS OF CONGRESS AND THE WHITE HOUSE, IMMIGRATION REFORM WAS NOT ENACTED. WHY SHOULD VOTERS EXPECT ANYTHING DIFFERENT IF THEY RETURN YOU TO OFFICE?

KIRKPATRICK: AND LET ME JUST SAY, AS A FORMER PROSECUTOR, I'M ALL ABOUT ENFORCING THE LAW. BUT WE ALL KNOW THIS LAW IS BROKEN. IT'S AN ECONOMIC ISSUE BECAUSE IT HURTS BUSINESS. BUT IT'S A MORAL ISSUE BECAUSE IT'S TEARING FAMILIES APART. I'VE BEEN A CONSISTENT SUPPORTER FOR COMPREHENSIVE IMMIGRATION REFORM THAT INCLUDES THE DREAM ACT. AND I HAVE AN IMMIGRATION WORKING GROUP THAT MEETS PERIODICALLY. IT'S VERY BROAD-BASED. IT'S FAITH-BASED. IT'S BUSINESSES. IT'S DREAMERS. AND WE START OUR MEETINGS WITH THE STORIES OF THE DREAMERS AND WHAT'S HAPPENED TO THEIR FAMILIES AND HOW THIS IS JUST A TRAGIC SITUATION FOR THEM. SO I INTRODUCED LEGISLATION THAT WOULD ALLOW DREAMERS TO WORK ON CAPITOL HILL BECAUSE I THINK IF DREAMERS WERE WORKING ON CAPITOL HILL AND PEOPLE LIKE SENATOR McCAIN COULD HEAR THEIR STORIES, WE WOULD PASS COMPREHENSIVE IMMIGRATION REFORM IN A HEARTBEAT. WE THINK RIGHT NOW WE'VE GOT THE VOTES IN THE HOUSE TO DO THAT BUT OUR LEADERSHIP -- SENATOR McCAIN'S LEADERSHIP WON'T BRING IT UP FOR A VOTE.

WINGETT SANCHEZ: SENATOR?

MCCAIN: I'M REALLY GLAD YOU MENTIONED THE FACT THAT IN 2009 WHEN BARACK OBAMA WAS ELECTED PRESIDENT OF THE UNITED STATES HE HAD 60 VOTES IN THE SENATE OVERWHELM MAJORITY IN THE HOUSE. DO YOU THINK THAT BARACK OBAMA OR CONGRESSWOMAN KIRKPATRICK BROUGHT UP IMMIGRATION REFORM? NO, OF COURSE NOT. THEY WANTED TO DO OBAMACARE, THE DISASTER OF OBAMACARE WHICH CONGRESSWOMAN KIRKPATRICK SAYS WAS SHE'S MOST PROUD OF WHICH BILL CLINTON, FORMER PRESIDENT CLINTON, JUST SAID IS THE CRAZIEST THING WE HAVE EVER DONE. INSTEAD OF THAT, THEY DID THE STIMULUS PACKAGE. THEY DID OBAMACARE. THEY DID A WHOLE BUNCH OF OTHER THINGS WHICH WERE VERY DAMAGING TO THE COUNTRY. AND THEN I WAS ABLE TO GET IMMIGRATION REFORM THROUGH THE UNITED STATES SENATE. THAT IS A VERY BIG DIFFERENCE BETWEEN HAVING WORKING GROUPS AND TALKING ABOUT IT AND LEGISLATIVE ACCOMPLISHMENTS. AND I PROMISE YOU THAT THE DREAMERS WERE PART OF IMMIGRATION REFORM. BUT WE ALSO HAVE TO HAVE A SECURE BORDER, AND THAT BORDER IS GOING TO BE SECURE WITH LEGISLATION THAT I WAS ABLE TO GET THROUGH IN THE NDA, INCLUDING THE USE OF DRONES AND TOWERS AND INCREASING THE BORDER PATROL, WHO, BY THE WAY, THE BORDER PATROL HAVE ENDORSED ME. I'M VERY PROUD OF THEIR ENDORSEMENT.

TED SIMONS: SENATOR, WE HEAR ABOUT SECURING THE BORDER. WHAT DOES A SECURE BORDER MEAN? WHEN DO WE KNOW THAT THE BORDER IS SECURE?

MCCAIN: WELL, YOU CAN HAVE VARIOUS STATISTICS THAT COULD SHOW THAT. BUT IN ISRAEL, THEY HAVE TOWERS. AND WE ARE CONSTRUCTING THESE TOWERS NOW AT ABOUT $3 MILLION EACH ALL ALONG OUR BORDER. I GOT IN THE DEFENSE AUTHORIZATION BILL A REQUIREMENT THAT THE DRONES THAT ARE FLYING OUT OF FORT HUACHUCA WOULD ALSO BE USED TO PATROL THE BORDER. WE CAN DO IT WITH TECHNOLOGY AND ALSO ADDITIONAL BORDER PATROL PERSONNEL. I WORK VERY CLOSELY WITH THE BORDER PATROL. THAT'S WHY THEY ENDORSED ME. THAT'S WHY I'M SO PROUD TO HAVE THEIR ENDORSEMENT ALONG WITH OUR LAW ENFORCEMENT WHO HAVE ALSO ENDORSED ME FOR RE-ELECTION. SO WE CAN. BUT THERE'S ANOTHER BIG ISSUE NOW THAT'S LURKING OUT THERE, AND THAT'S MANUFACTURED MEXICAN HEROIN WHICH IS GETTING ACROSS OUR BORDER AND IS KILLING PEOPLE. AND THAT MEANS THAT WE HAVE TO DO WHATEVER'S NECESSARY TO SECURE THAT BORDER.

WINGETT SANCHEZ: ON THAT POINT, WE HAVE A SOCIAL MEDIA QUESTION. THIS ONE'S FROM BRETT KEETING FROM MESA VIA THE PUBLIC INSIGHT NETWORK. HE SAYS: ONE MAJOR PROBLEM THAT I SEE ON THE STREETS I LIVE ON ARE DRUGS, AND IT IS WIDELY REPORTED THAT MANY OF THESE ILLEGAL DRUGS COME FROM ACROSS THE BORDER. HOW WOULD YOU GO ABOUT STOPPING THIS? CONGRESSWOMAN?

KIRKPATRICK: YEAH, LET ME FIRST TALK -- ADDRESS ABOUT WHAT IT MEANS TO HAVE A SECURE BORDER. WE HAVE TRIBES THAT ARE ON THE BORDER. I'VE VISITED WITH THEM AND I HAVE FRIENDS WHO ARE RANCHERS DOWN THERE. THE BORDER WILL BE SECURE WHEN THEY FEEL SECURE, AND THEY DON'T. BUT THIS IS THE VERY REASON THAT WE HAVE TO PASS COMPREHENSIVE IMMIGRATION REFORM, IS SO THAT THE BORDER PATROL AGENTS CAN FOCUS ON THE CRIMINAL ACTIVITY THERE. AND WE'VE GOT TO GET THIS DONE. SO, YEAH, I'M ALL -- I HAVE ZERO TOLERANCE FOR THE CRIMINAL DRUG TRAFFICKING, THE SEX TRAFFICKING AT THE BORDER. AND THAT'S WHY WE HAVE TO HAVE COMPREHENSIVE IMMIGRATION REFORM.

WINGETT SANCHEZ: GOING BACK TO BRETT'S QUESTION, HOW DO YOU STOP IT?

KIRKPATRICK: BY FOCUSING OUR BORDER PATROL AGENTS' ATTENTION, TIME, RESOURCES ON THE CRIMINAL ELEMENT.

MCCAIN: COULD I JUST ADD, RIGHT NOW IT TAKES 18 MONTHS FOR A BORDER PATROL AGENT TO ONCE APPLIES TO BECOME BORDER PATROL. THAT'S WRONG. WE SHOULD HAVE ANY MEMBER OF THE MILITARY, ANY VETERAN ABSOLUTELY TO BE ABLE TO MAKE THAT TRANSITION IMMEDIATELY. IT'S TOUGH ON THE BORDER. IN 115, 120-DEGREE HEAT, WE SHOULD BE PROVIDING THOSE BORDER 20 PATROL AGENTS THAT ARE ON OUR SOUTHERN BORDER WITH HAZARDOUS DUTY PAY, WITH INCENTIVE PAY. THERE'S LOTS OF THEM WHO LIKE TO BE UP IN A NICER ENVIRONMENT. IT'S TOUGH WHEN YOU ARE SITTING IN A VEHICLE IN THIS KIND OF HEAT. WE NEED TO PROVIDE THEM WITH THE INCENTIVE THEY NEED. WE NEED TO SUPPLY THEM WITH THE SUPPORT THEY NEED. WE NEED TECHNOLOGY WHICH IS A MAJOR, MAJOR FACTOR. AND, AGAIN, I COULDN'T BE MORE PROUD THAT THE BORDER PATROL AGENTS WHO I HAVE SUCH A GOOD RELATIONSHIP WITH HAVE ENDORSED MY CANDIDACY AND ARE SUPPORTING IT. AND, BY THE WAY, I ALSO FIXED THEIR RETIREMENT SYSTEM.

WINGETT SANCHEZ: MOVING ON TO OUR NEXT QUESTION ABOUT ILLEGAL IMMIGRATION, SENATOR McCAIN, YOU'VE CRITICIZED PRESIDENT OBAMA'S EXECUTIVE ACTIONS THAT DEFERRED THE DEPORTATION OF CERTAIN IMMIGRANTS AND EXPANDED PROTECTIONS TO DREAMERS. WHAT WOULD YOU DO WITH THESE YOUNG UNDOCUMENTED IMMIGRANTS WHO WERE BROUGHT TO THIS COUNTRY AS CHILDREN THAT WERE RAISED AMERICAN?

MCCAIN: THAT'S EASY. I WOULD PASS THE COMPREHENSIVE IMMIGRATION REFORM THAT WE PASSED THROUGH THE UNITED STATES SENATE AND I WAS ONE OF THE -- I WAS THE MAJOR GROUP OF US THAT GOT IT PASSED. AND OBVIOUSLY IT'S GOT TO BE PART OF ALL OF COMPREHENSIVE IMMIGRATION REFORM. LOOK, TERRIBLE THINGS ARE HAPPENING RIGHT NOW TO YOUNG PEOPLE FROM GUATEMALA, EL SALVADOR, HONDURAS. THEY ARE BEING TRANSPORTED BY THESE COYOTES AND MISTREATED TERRIBLY ALONG THE WAY. SOME OF THEM ARE DYING. WE NEED TO HAVE THAT TAKEN CARE OF IN THE COUNTRY OF ORIGIN WHERE IF THERE IS A HUMANITARIAN ISSUE, GO TO OUR CONSULATE AND EMBASSY. SOME ARE ON THE TOP OF TRAINS AND FALL OFF TRAINS. IT IS A REQUIREMENT FOR ALL OF US TO HAVE A SECURE BORDER. ANOTHER ISSUE, RIGHT NOW AS WE SPEAK, BAGHDADI, WHICH WAS CAUSED BY BARACK OBAMA'S FAILED POLICIES, SOONER OR LATER, THEY ARE GOING TO TRY TO GET ACROSS OUR SOUTHERN BORDER. IT HAS NOW BECOME A NATIONAL SECURITY ISSUE.

WINGETT SANCHEZ: THANK YOU, SENATOR. CONGRESSWOMAN?

KIRKPATRICK: NEARLY 15 YEARS AGO JOHN McCAIN DID INTRODUCE THE DREAM ACT BUT WHEN IT CAME UP FOR A VOTE IN THE SENATE, HE VOTED AGAINST IT. NOW, I JUST RECENTLY VISITED NOGALES, TALKING WITH THE BUSINESS COMMUNITY DOWN THERE, ENTREPRENEURS WHO ARE REALLY BRINGING ECONOMIC DEVELOPMENT TO THE AREA. AND THEY SAID TRUMP'S IDEA OF BUILDING A WALL AT THE BORDER IS BAD FOR ARIZONA BUT DEPORTING 12 MILLION PEOPLE, THAT'S PERSONAL.

WINGETT SANCHEZ: CONGRESS --

MCCAIN: COULD I JUST REBUTT THAT. I VOTED BECAUSE IT WAS NOT PART OF COMPREHENSIVE -- IT WAS PART OF COMPREHENSIVE IMMIGRATION REFORM THROUGHOUT AND EVERYBODY KNOWS THAT.


WINGETT SANCHEZ: CONGRESSWOMA N, GOING BACK TO THESE EXECUTIVE ACTIONS, YOU SUPPORTED THEM. THE COURTS HAVE FOUND, THOUGH, THAT THOSE ACTIONS ARE UNCONSTITUTIONAL, YET HILLARY CLINTON HAS SAID SHE WOULD GO EVEN FURTHER WITH THESE PROTECTIONS. DO YOU AGREE WITH THAT STANCE? AND WHICH TYPES OF PROTECTIONS WOULD YOU SUPPORT?

Kirkpatrick: YOU KNOW, I SUPPORT THE PROTECTIONS OF DACA. RIGHT NOW IN ARIZONA WE HAVE SO MANY PEOPLE NOW WITH THE FEAR THAT THEY MIGHT BE DEPORTED BECAUSE OF THE SUPREME COURT'S ACTION. AND THIS IS WHY WE HAVE TO HAVE A FULL SUPREME COURT. JOHN McCAIN RIGHT AFTER JUSTICE SCALIA PASSED AWAY SAID WE SHOULDN'T FILL THE SUPREME COURT FOR A YEAR, FOR A YEAR, BECAUSE I THINK THE NEXT PRESIDENT SHOULD BE FILLING THAT POSITION AND HE WAS SUPPORTING DONALD TRUMP. WE NEED TO HAVE A WORKING SUPREME COURT. AND THE DOPA AND DACA DECISION IS AN EXCELLENT EXAMPLE OF THAT.

TED SIMONS: WHAT DO YOU THINK, SENATOR? WHAT'S GOING ON WITH THE SUPREME COURT AND WAITING SO LONG TO GET JUSTICE SCALIA REPLACED?

McCain: A NUMBER OF YEARS AGO WHEN THE SITUATION WAS REVERSED THE VICE PRESIDENT OF THE UNITED STATES, THEN SENATOR JOE BIDEN WENT TO THE FLOOR AND SAID WE GOT A VOTE COMING UP HERE, WE CAN'T CONSIDER THIS, LET THE AMERICAN PEOPLE SPEAK. THIS IS TOO IMPORTANT AND LET'S NOT HAVE ANY CONSIDERATION OF A SUPREME COURT JUSTICE UNTIL AFTER THE ELECTION. I'M WITH JOE BIDEN. JOE AND I, WE DISAGREE ON A LOT. BUT LET'S LET THE PEOPLE DECIDE THIS VOTE AND THIS ELECTION IS ONE OF THE MOST IMPORTANT IN HISTORY. BY THE WAY, ON THIS ISSUE OF -- THE COURTS ARE MORE AND MORE DECIDING THAT BARACK OBAMA'S ACTING UNCONSTITUTIONALLY. BARACK OBAMA SAID I HAVE GOT A PEN AND I HAVE GOT A PHONE. THIS IS NOT THE FIRST TIME ON THESE IMMIGRATION ISSUES. HE IS VIOLATING HIS OATH OF OFFICE AND THE CONSTITUTION OF THE UNITED STATES, AND I DON'T SAY THAT LIGHTLY.

WINGETT SANCHEZ: GOING BACK TO THE JUSTICE APPOINTMENT, DO YOU TRUST EITHER OF THE MAJOR PARTY CANDIDATES TO APPOINT A SUPREME COURT JUSTICE?

MCCAIN: THE CONSTITUTION SAYS THAT THE PRESIDENT PROPOSES AND THE SENATE DISPOSES. I HAVE CONFIDENCE THAT IF WE CAN KEEP THE MAJORITY, WE THE REPUBLICANS CAN KEEP THE MAJORITY IN THE UNITED STATES SENATE, WE WILL SCRUTINIZE AND WE WILL BE VERY STUDIOUS FOR WHO WE WOULD VOTE FOR OR VOTE AGAINST. THE WORSE THING IN MY VIEW IS A HILLARY CLINTON PRESIDENCY AND A MAJORITY OF DEMOCRATS IN THE SENATE. WE COULD NOT -- AMERICA COULD NOT -- IT WOULD BE TOUGH TIMES.

TED SIMONS:RESPOND PLEASE, CONGRESSWOMAN.

KIRKPATRICK: I'M NOT AT ALL SURPRISED THAT JOHN McCAIN SUPPORTS SOMEBODY FROM WASHINGTON AND LISTENS TO WASHINGTON AFTER HE'S BEEN THERE FOR 33 YEARS. BUT HERE'S WHAT THE ARIZONA PEOPLE ARE SAYING. THEY'RE SAYING JOHN McCAIN, DO YOUR JOB. DO THE JOB THAT YOU WERE ELECTED TO DO AND THAT THE TAXPAYERS ARE PAYING YOU TO DO. CONFIRM A SUPREME COURT JUSTICE. JOHN McCAIN ONCE VOTED FOR MERRITT GARLAND AND NOW HE WON'T MEET WITH HIM. WE ARE TIRED OF THAT KIND OF OBSTRUCTIONISM IN WASHINGTON.

MCCAIN: I DO MY JOB. A-10 IS NOW AT DAVIS-MONTHAN. WILLOW BEACH HAS A FISH HATCHERY THAT I GOT THE MONEY FOR. I-11 THAT WILL BE A CORRIDOR FROM OUR SOUTHERN BORDER TO CANADA IS IN BEING. ONE OF THE WORLD'S LARGEST MINE -- COPPER MINES IN THE WORLD, 25% OF AMERICA'S COPPER SUPPLY, WILL THEN BE A RESULT OF THAT COPPER MINE WHICH I GOT DONE. THE F-35 IS NOW AT MCAS YUMA AND AT LUKE AIR FORCE BASE. EVERY FOREIGN STUDENT THAT FLIES THE F-35 WILL BE TRAINED AT LUKE AIR FORCE BASE. I KIND OF THINK I CAN MAKE THE ARGUMENT I'M DOING MY JOB.

TED SIMONS: BUT WE ONLY HAVE EIGHT SUPREME COURT JUSTICES.

MCCAIN: WE ONLY HAVE EIGHT SUPREME COURT JUSTICES I WOULD MUCH RATHER HAVE EIGHT SUPREME COURT JUSTICES THAN A JUSTICE WHO IS LIBERAL IN THE KEEPING OF THE PRACTICE OF RUTH BADER GINSBURG, ELENA KAGAN, AND OTHERS WHO ARE LIBERAL AND IN MY VIEW NOT IN KEEPING WITH THE CONSTITUTION. THEIR ACTIONS IN MY VIEW ARE NOT IN KEEPING WITH MY INTERPRETATION OF THE CONSTITUTION. THIS IS WHAT MAKES THIS ELECTION A VERY, VERY SERIOUS ELECTION.

TED SIMONS: WE MOVE ON TO OUR NEXT QUESTION, INVOLVES HEALTHCARE. CONGRESSWOMAN, NEXT YEAR IS SHAPING UP TO BE A CHALLENGING YEAR FOR MANY IN ARIZONA WHEN IT COMES TO HEALTHCARE. IT APPEARS THERE WILL BE JUST ONE HEALTH INSURANCE COMPANY OFFERING EXCHANGE PLANS IN 14 OF THE STATES 15 COUNTIES, ONLY PIMA COUNTY WILL HAVE TWO HEALTH INSURERS. YOU HAVE CALLED YOUR VOTE FOR OBAMACARE, THE AFFORDABLE CARE ACT, THE ACA. YOU HAVE CALLED THAT YOUR PROUDEST MOMENT IN CONGRESS. DO YOU STILL HOLD ON TO THAT ASSESSMENT CONSIDERING WHAT WE'RE SEEING NOW WITH THE ACA?

KIRKPATRICK: YES. BUT I'VE ALWAYS SAID IT WASN'T PERFECT AND WE NEED TO WORK TOGETHER TO FIX IT. I CAME TO THE HEALTHCARE DEBATE WITH OVER 20 YEARS EXPERIENCE AS A HEALTHCARE LAWYER. SO I STARTED MY OWN LAW FIRM IN FLAGSTAFF. I REPRESENTED FLAGSTAFF MEDICAL CENTER, THE EMERGENCY ROOM DOCTORS, AND MANY OTHER PHYSICIANS. AND SO I HAVE A GOOD UNDERSTANDING OF WHAT'S INVOLVED. AND IT'S KEY TO HAVING INSURANCE COMPANIES IN THE MARKETPLACE. WHEN I FIRST HEARD ABOUT THE POSSIBILITY THAT WE WOULD ONLY HAVE ONE CARRIER, I CONTACTED THE DIRECTOR OF CMS AND SAID WE NEED A PLAN TO MAKE SURE THAT EVERYBODY HAS A CHOICE. WHEN I HEARD THAT AETNA WAS PULLING OUT OF PINAL COUNTY, I TALKED WITH BLUE CROSS/BLUE SHIELD AND THEY AGREED TO GO IN AND PROVIDE THAT COVERAGE. BUT THIS IS AN EXAMPLE OF SOMETHING WE COULD HAVE BEEN DOING THE LAST SIX YEARS INSTEAD OF CONTINUING TO REPEAL OBAMACARE OVER 60 TIMES. WE SHOULD HAVE BEEN WORKING TO FIX IT. JOHN McCAIN'S PLAN WOULD ADD $187 BILLION TO THE DEFICIT. IT WOULD MAKE HEALTHCARE MORE EXPENSIVE FOR WOMEN BECAUSE IT WOULD TAKE AWAY COVERAGE FOR CANCER SCREENING AND CONTRACEPTION. HE EVEN CO-SPONSORED A BILL THAT WOULD ALLOW AN EMPLOYER TO FIRE A SINGLE WOMAN WHO GOT PREGNANT.

TED SIMONS: 45 SECONDS REBUTTAL, SENATOR.

MCCAIN: NONSENSE. BUT THE POINT IS THAT NOW CONGRESSWOMAN KIRKPATRICK WANTS US TO WORK TOGETHER TO FIX IT. THE PROBLEM IS THAT FOR THE FIRST TIME IN HISTORY A MAJOR ENTITLEMENT REFORM WAS RAMMED THROUGH THE CONGRESS OF THE UNITED STATES WITHOUT A SINGLE VOTE FROM THE OTHER SIDE. I FOUGHT FOR WEEKS AND WEEKS AND WEEKS AGAINST OBAMACARE AND THEY WOULD NOT ALLOW US AN AMENDMENT. THERE WAS NOT A SINGLE AMENDMENT ALLOWED. NO INPUT FROM THE MINORITY PARTY. WE WERE THEN IN THE MINORITY. NOW CONGRESSWOMAN KIRKPATRICK WANTS US TO SIT DOWN AND WORK TOGETHER. HERE'S HOW WE WORK TOGETHER. WE REPEAL AND WE REPLACE IT. AND RIGHT NOW IT IS SO BAD THAT THE FORMER PRESIDENT OF THE UNITED STATES BILL CLINTON SAID IT'S THE CRAZIEST THING HE HAS EVER HEARD OF, OBAMACARE. SO WE CAN FIX THE HEALTH SYSTEM, BUT IT WAS BASED ON A FLAWED PREMISE. AND THAT IS THAT WE WOULD TAKE MONEY FROM HEALTHY YOUNG AMERICANS AND SPEND IT FOR THE HEALTHCARE OF LESS WELL OLDER AMERICANS. AND, BY THE WAY, THERE IS 14 OF THE 15 COUNTIES IN ARIZONA THAT HAVE ONLY ONE HEALTHCARE PROVIDER AND THAT'S THE ONE THAT BARACK OBAMA AND CONGRESSWOMAN KIRKPATRICK SAID IF YOU LIKE YOUR POLICY, YOU CAN KEEP IT.

TED SIMONS: OKAY.

MCCAIN: IF YOU LIKE YOUR DOCTOR, YOU CAN KEEP IT.

TED SIMONS: WE GOT YOUR REBUTTAL TIME THERE. CONGRESSWOMAN, RESPOND OF THE IDEA IF IT HAS IDEAS GET IT OUT OF THERE AND REPLACE IT.

KIRKPATRICK: I WAS AT A WEDDING AND THE FATHER PULLED ME ASIDE AND SAID, ANN, YOU KNOW I VOTED AGAINST YOU BECAUSE OF YOUR HEALTHCARE VOTE. HE SAID, I WOULDN'T BE HERE TODAY TO WALK MY DAUGHTER DOWN THE AISLE IF YOU HAD NOT VOTED FOR HEALTHCARE. I DON'T WANT TO GO BACK TO THE DAYS WHEN SOMEBODY WITH A PREEXISTING CONDITION WOULD HAVE DIED AND NOT BEEN ABLE TO WALK HIS DAUGHTER DOWN THE AISLE. BUT WE DO HAVE TO FIX IT. THERE'S NO QUESTION ABOUT IT. AND WE REALLY NEED TO ADDRESS THE INCREASING COST OF PRESCRIPTION DRUGS.

WINGETT SANCHEZ: THOUSANDS OF PEOPLE --

MCCAIN: BY THE WAY, COULD I JUST MENTION THAT ACCORDING TO A GALLUP POLL, MAJORITY OF AMERICANS DO NOT APPROVE OF THE OBAMACARE. AND 29% OF AMERICANS, ACCORDING TO GALLUP, SAY THEY HAVE BEEN HARMED BY OBAMACARE. I KNOW YOU MEET NICE PEOPLE AT WEDDINGS. BUT THE FACT IS, THE MAJORITY OF THE AMERICAN PEOPLE HAVE RESOUNDINGLY REJECTED OBAMACARE. AND AS FAR AS PREEXISTING CONDITIONS ARE CONCERNED, WE OBVIOUSLY COULD HAVE RISK POOLS TO TAKE CARE OF THOSE PEOPLE. NOBODY IS READY TO ABANDON THEM.

WINGETT SANCHEZ: TO THAT POINT, THOUSANDS OF PEOPLE HAVE BEEN INSURED BECAUSE OF THE AFFORDABLE CARE ACT. BUT MANY PEOPLE ARE PAYING MUCH MORE THAN THEY USED TO FOR THE SAME CARE OR WORSE CARE. SO WHAT IS YOUR MESSAGE TO YOU -- EXCUSE ME, TO THEM?

KIRKPATRICK: YES. I JUST HEARD FROM A MAN THE OTHER NIGHT WHO HAD PRIVATE INSURANCE AND HIS INSURANCE RATE THIS YEAR WERE GOING TO BE $3,650 A MONTH. AND HE SAID, THANK HEAVENS HE WAS ABLE TO GET INSURANCE THROUGH OBAMACARE AND HIS PREMIUM IS ABOUT $500 A MONTH.

MCCAIN: BLUE CROSS/BLUE SHIELD HAS ANNOUNCED THAT THEY'RE GOING TO HAVE A 65% INCREASE IN THEIR CHARGES, 65%. THE CO-PAYS AND THE DEDUCTIBLES ARE SKYROCKETING OUT OF SIGHT. AND THAT'S WHY 21 MILLION AMERICANS WERE PREDICTED TO HAVE BEEN PART OF OBAMACARE AND ONLY 9 MILLION AMERICANS HAVE. THE WHOLE THING IS COLLAPSING LIKE A HOUSE OF CARDS.

TED SIMONS: WOULD THE WHOLE THING HAVE COLLAPSED LIKE A HOUSE OF CARDS, AS YOU DESCRIBE IT, IF CONGRESS, INSTEAD OF REPEATEDLY TRYING TO REPEAL THE ACA WORKED TO TRY TO IMPROVE IT?

MCCAIN: WE WOULD BE GLAD TO TRY TO FIX IT, BUT IT HAS -- BECAUSE IT WAS BASED ON A FLAWED PREMISE, THAT I JUST DESCRIBED TO YOU, WE HAVE TO SCRAP IT AND START OVER. IT WAS BASED ON THE WRONG IDEA THAT WE WERE GOING TO PENALIZE YOUNG PEOPLE. THOSE YOUNG PEOPLE WOULD RATHER PAY THE FINE. AND, BY THE WAY, I HAVE LEGISLATION THAT IF THERE'S ONLY ONE HEALTHCARE PROVIDER AS THERE IS IN 14 OF THE 15 ARIZONA COUNTIES, THEN THEY SHOULDN'T HAVE TO PAY A FINE. THERE'S NO CHOICE THERE. THERE'S NO DOCTOR THAT THEY LIKE THAT THEY CAN KEEP. IT'S A SCAM, AND THE PROBLEM IS THAT THE COST IS BECOMING PROHIBITIVE AND WE'VE GOT TO CHANGE IT AND FIX IT.

TED SIMONS: ALL RIGHT. MOVE ON TO OUR NEXT QUESTION REGARDING THE ECONOMY. SENATOR McCAIN, THIS IS FOR YOU. SINCE THE GREAT RECESSION, THE U.S. HAS SEEN SOME RECOVERY BUT THE REBOUND HAS BEEN SLUGGISH. WHAT'S YOUR PLAN TO ACCELERATE JOB GROWTH AND ECONOMY?

MCCAIN: REGULATIONS AND REGULATIONS AND REGULATIONS. THE TENS OF THOUSANDS OF REGULATIONS THAT HAVE COME OUT OF THE OBAMA ADMINISTRATION, WHETHER THEY CALL ARIZONA HAVING NAVIGABLE WATERS AND WASHES AND DRY GULCHES, SHUTTING DOWN OUR POWER PLANTS, OUR COAL-FIRED POWER PLANTS WHICH IS INCREDIBLY EXPENSIVE TO LITERALLY REGULATING JUST ABOUT EVERY ASPECT OF OUR LIVES WHEN YOU LOOK AT THE REGULATIONS THAT HAVE BEEN ISSUED OVER OBAMACARE, THEY'RE ABOUT THIS HIGH. AND HOW MANY HOURS SOMEBODY CAN WORK AND HOW MANY THEY WANT WORK AND WHETHER THEY WOULD BE ELIGIBLE FOR THIS AND THAT. IT'S MICROMANAGEMENT. LET'S TURN THE GOVERNMENT BACK TO OUR GOVERNOR AND OUR LEGISLATURE AND LET'S LET THE STATES DECIDE THESE ISSUES RATHER THAN IT BE A FLOOD. 25,000 REGULATIONS HAVE COME OUT OF THIS ADMINISTRATION. AND SINCE THEY'VE ONLY GOT FOUR MONTHS LEFT, I'M SORRY TO TELL YOU, YOU AIN'T SEEN NOTHING YET.

TED SIMONS: 45-SECOND REBUTTAL, CONGRESSWOMAN.

KIRKPATRICK: YOU KNOW, I WAS BORN AND RAISED IN THE WHITE MOUNTAINS AND AT THAT TIME, THE AREA WAS A THRIVING TIMBER INDUSTRY THERE. WHEN THAT COLLAPSED, THAT AREA WHERE I WAS BORN, McNARY, PLUNGED INTO POVERTY. IT'S BEEN MY VISION AND MY WORK FOR ARIZONA TO BUILD A STRONG DIVERSE STABLE ECONOMY. WE HAVE GONE THROUGH TOO MANY BOOM AND BUST CYCLES. BUT WE CAN'T HAVE THAT KIND OF ECONOMY UNTIL WE FIRST BUILD A WORLD-CLASS EDUCATION SYSTEM HERE AND WE PASS COMPREHENSIVE IMMIGRATION REFORM.

MCCAIN: LET ME JUST MENTION TO YOU TWO ISSUES THAT DETERMINE THE FUTURE OF THE STATE OF ARIZONA, FIRE AND WATER. FIRE AND WATER. 20% OF OUR NATIONAL FORESTS HAVE BEEN CONSUMED BY FIRES IN THE LAST TEN YEARS. WE NEED TO THIN OUR FORESTS. WE'RE GOING TO HAVE MAKE SOME TOUGH DECISIONS ON WATER. AND I'M GLAD TO WORK WITH CONGRESSWOMAN KIRKPATRICK AND ANYBODY ELSE AND WITH OUR GOVERNOR AND OTHERS. WE HAVE TO WORK TOGETHER BECAUSE THE ISSUE IS GOING TO DETERMINE THE FUTURE OF OUR CHILDREN AND OUR GRANDCHILDREN. AND I'M PROUD TO HAVE WORKED WITH JON KYL ON A NUMBER OF INDIAN WATER SETTLEMENTS WHICH ARE CRITICAL TO THE FUTURE WATER SUPPLY IN ARIZONA.

WINGETT SANCHEZ: SENATOR McCAIN, YOU HAVE TALKED ABOUT LESS REGULATION. HOW DO WE AVOID THE RESULTS THAT WE SAW IN 2007 OF THE BUSH ERA ECONOMIC PLAN OF LESS REGULATIONS AND TAX CUTS?

McCain: THE COLLAPSE OF 2008 DID NOT HAVE A LOT TO DO WITH GOVERNMENT REGULATION. IT HAD A LOT TO DO WITH THE HOUSING INDUSTRY AS WE KNOW. THAT'S ONE REASON WHY ARIZONA WAS SO BADLY HURT. THAT'S WHY WE ARE ONE OF THE SLOWEST TO RECOVER BECAUSE WE ALLOWED THE HOUSING INDUSTRY TO GO COMPLETELY OUT OF CONTROL AND OBVIOUSLY THE STOCK MARKET WENT WITH IT. AND ARIZONA SUFFERED A GREAT DEAL FROM IT. AND THE MEASURES THAT WE HAD TO TAKE WERE VERY DIFFICULT. BUT THE REASON WHY WE HAVEN'T RECOVERED SUFFICIENTLY AS WE HAD FROM OTHER RECESSIONS IS BECAUSE OF THIS GOVERNMENT'S MICROMANAGEMENT OF THE ECONOMY AND THE GOVERNMENT REGULATIONS WHICH HAVE STIFLED -- LET ME JUST GIVE YOU AN EXAMPLE. IF YOU CUT THE NUMBER OF HOURS PER WEEK THAT A PERSON CAN WORK AND THEN ALSO NOT BE ELIGIBLE FOR OBAMACARE, THEN YOU ARE CAUSING THAT EMPLOYER TO DO THINGS WHICH MAKE IT DIFFICULT TO REALLY MAKE A PROFIT AND HIRE ADDITIONAL INDIVIDUALS.

TED SIMONS: CONGRESSWOMAN, THE IDEA THAT FEWER REGULATIONS AND TAX CUTS DID NOT HAVE A FACTOR -- WERE NOT A FACTOR IN THE 2008/2007 RECESSION, YOU BUYING THAT?

KIRKPATRICK: I'M NOT BUYING IT. I WILL TELL YOU I SAW SO MANY FAMILIES REALLY SUFFER IN THE HOUSING CRISIS. I REMEMBER TAKING A WALK IN MY NEIGHBORHOOD IN FLAGSTAFF, AN ENTIRE CUL-DE-SAC, EVERY HOUSE WAS BEING FORECLOSED ON. IT WAS -- IT REALLY HURT FAMILIES. AND IT DIDN'T HURT THE PEOPLE OF WALL STREET WHO MADE MORE MONEY. I MEAN, DONALD TRUMP SAID IT WAS AN OPPORTUNITY, A BUSINESS OPPORTUNITY, FOR HIM. THERE WAS A DAY WHEN JOHN McCAIN WAS A MAVERICK AND WOULD STAND UP TO HIS PARTY. BUT NOW HE HAS TAKEN MORE MONEY FROM WALL STREET THAN ANY OTHER SITTING SENATOR. HE GAVE THEM THE BAILOUT. I'VE ALWAYS OPPOSED THE BAILOUTS.

MCCAIN: THERE'S A REASON WHY THIS IS THE SLOWEST RECOVERY IN HISTORY. THERE'S A REASON FOR THAT, AND THAT IS BECAUSE THE STEWARDSHIP OF THE ECONOMY THE LAST EIGHT YEARS. IT REALLY ISN'T A LOT MORE COMPLICATED THAN THAT.

WINGETT SANCHEZ: WE'RE GOING TO MIX IT UP JUST A LITTLE BIT. KNOWING THAT PEOPLE CAN GO TO EACH OF YOUR WEBSITES FOR MORE DETAILS ON THIS, ONE WORD ANSWER, ARIZONANS ARE GOING TO BE ASKED WHETHER THEY WANT TO INCREASE THE MINIMUM WAGE TO $12 BY 2020. YES OR NO. DO YOU SUPPORT IT? SENATOR McCAIN.

MCCAIN: NO.

KIRKPATRICK: YES.

WINGETT SANCHEZ: ALL RIGHT.

TED SIMONS: WOW, THAT WORKED PRETTY WELL. I THOUGHT WE WOULD HAVE TO REIGN YOU IN. THANK YOU SO MUCH.

Wingett Sanchez: MOVING ON NOW TO THE V.A. THE V.A., AS YOU KNOW, CONGRESSWOMAN, IS IN TURMOIL AND HAS BEEN FOR YEARS REGARDLESS OF WHAT YOU HAVE DONE THROUGH MASSIVE REFORMS TO TRY TO FIX THE MYRIAD OF PROBLEMS. A RECENT AUDITOR GENERAL'S REPORT, WE WROTE ABOUT IT EXTENSIVELY IN THE "ARIZONA REPUBLIC." IT'S STILL CRITICAL OF THE AGENCY AND FOUND PATIENTS ARE STILL UNABLE TO GET TO THEIR APPOINTMENTS IN A TIMELY MANNER. YOU HAVE NOT FIXED THE PROBLEMS. CONGRESS HAS NOT FIXED THE PROBLEMS. WHY NOT? AND HOW DO YOU FIX IT?

Kirkpatrick: WELL, FIRST LET ME SAY I WAS THE FIRST MEMBER OF CONGRESS TO ASK FOR AN INDEPENDENT INSPECTION AT THE PHOENIX V.A. WHEN I FIRST HEARD THE ALLEGATIONS ABOUT WHAT WAS HAPPENING THERE AND WORKED TO PROTECT THE WHISTLEBLOWERS AGAINST RETALIATION. SO MY WHISTLEBLOWER PROTECTION ACT JUST PASSED THE HOUSE. AND, YOU KNOW, IF THOSE BRAVE PEOPLE WOULD NOT HAVE COME FORWARD, WE WOULD NEVER KNOW WHAT'S GOING ON AT THE V.A. I JUST FINISHED DOING A ROUND OF VISITS TO ALL THREE OF OUR V.A. HOSPITALS, THE ONE IN PRESCOTT, THE ONE HERE IN PHOENIX, AND THE ONE IN TUCSON. AND AFTER I DO THAT, I HAVE A VETERANS ROUNDTABLE BECAUSE I WANT TO HEAR FROM THEM WHAT THEIR EXPERIENCE IS WITH THE VETERANS HOSPITALS AND THE ADMINISTRATION. WHEN I WAS IN TUCSON, HAVING MY VETERANS ROUNDTABLE, JOHN McCAIN WAS ON THE RADIO BLAMING THE VETERANS SERVICE ORGANIZATIONS FOR THE PROBLEMS AT THE V.A. THAT'S NOT GOING TO FIX THE PROBLEMS. AGAIN, WE NEED TO WORK IN A BIPARTISAN WAY FOR OUR VETERANS. THEY'VE ALREADY PAID THE PRICE. NOW WE HAVE TO FIGHT FOR THEM WITH ALL OUR MIGHT.

WINGETT SANCHEZ: SENATOR McCAIN.

MCCAIN: THE HIGHEST HONOR THAT EVERY SERVICE ORGANIZATION IN AMERICA CAN PROVIDE, LOOK, AFTER THIS TERRIBLE THING HAPPENED AND THE TRAGEDY HERE IN PHOENIX OF 50 BRAVE VETERANS DYING ON A NON-EXISTENT WAITING LIST, I WAS ASKED TO WORK WITH BERNIE SANDERS WHO WAS THE CHAIR OF THE VETERANS COMMITTEE. WE WORKED HARD. IT WAS TOUGH. OUT OF IT WE MADE SOME SIGNIFICANT REFORMS, AMONG THEM ARE THE CHOICE CARD THAT A VETERAN UNDER CERTAIN CONDITIONS IS ABLE TO GO OUT AND GET HEALTHCARE FROM A PROVIDER. SO FAR OVER 5 MILLION APPOINTMENTS HAVE BEEN MADE. THAT WAS LEGISLATION THAT SENATOR SANDERS AND I WORKED ON AND WAS ABLE TO GET THROUGH CONGRESS. IT WAS A TERRIBLE PROBLEM IN AMERICA TODAY. VETERAN SUICIDE, 8,000 VETERANS COMMIT SUICIDE EVERY DAY -- A YEAR, 22 EVERY DAY. I PASSED THE CLAY HUNT SUICIDE PREVENTION ACT THANKS NOT FAMILY MEMBERS OF CLAY HUNT, A YOUNG MAN WHO COMMITTED SUICIDE. AND WE ARE WORKING ON THIS ISSUE. BY THE WAY IM PROUD OF THE CITY OF PHOENIX FOR NOT HAVING HOMELESS VETERANS.

TED SIMONS: WE THANK YOU FOR THAT. CONGRESSWOMAN KIRKPATRICK, THE IDEA OF A NEW DIRECTOR AT THE PHOENIX V.A. HOSPITAL IS NOT UNUSUAL. WE'VE HAD NOW SEVEN IN TWO YEARS. THE LATEST HAS A TROUBLED HISTORY. YOUR THOUGHT ON THAT APPOINTMENT.

KIRKPATRICK: YES, I RECENTLY HAD THE OPPORTUNITY TO MEET HER. LOOK, I KNOW AS A WOMAN HOW DIFFICULT IT IS TO RISE UP IN THE RANKS IN ANY KIND OF ORGANIZATION. AND SO I WELCOMED HER TO ARIZONA. I WANT TO GIVE HER A CHANCE.

TED SIMONS: YOU WANT TO GIVE HER A CHANCE, SENATOR?

MCCAIN: I'M AFRAID SO. BUT IT'S MORE OF AN ININDICTMENT OF THE SYSTEM, MY FRIEND. AND THAT IS TO HAVE SEVEN HEADS OF THE V.A. HERE IN PHOENIX IN THREE YEARS, THAT'S UNACCEPTABLE. NO ORGANIZATION CAN FUNCTION EFFECTIVELY WHEN YOU HAVE THREE HEADS OF IT IN THREE YEARS. I THINK SHE'S GOT A LOT TO PROVE. I THINK SHE HAS GOT A GREAT DEAL TO PROVE. AND SO I'M WILLING TO GIVE HER A CHANCE ALSO. BUT, FRANKLY, THE WHOLE SYSTEM CRIES OUT. DO YOU KNOW THAT IN DENVER, COLORADO, THE V.A. TRIED TO BUILD A HOSPITAL AND IT COST $1.7 BILLION AND THEY STILL HAVEN'T BUILT A HOSPITAL? THINK OF HOW MANY VETERANS COULD BE TREATED WITH THAT KIND OF MONEY. AND, FINALLY, AGAIN, I WANT A VETERAN TO HAVE THE SAME CHOICE THAT SOMEONE ON MEDICARE DOES.

WINGETT SANCHEZ: THANK YOU, SENATOR.

MCCAIN: GET CARE AT THE V.A. OR GO TO THE PHYSICIAN AND HEALTHCARE PROVIDER OF YOUR CHOICE.

WINGETT SANCHEZ: WE WANT TO MAKE SURE WE HAVE ENOUGH TIME FOR ANOTHER QUESTION THAT VOTERS CARE DEEPLY ABOUT. THIS ONE IS RELATED TO TERRORISM AND NATIONAL SECURITY. SENATOR, OVER THE PAST YEAR, WE'VE SEEN TERRORIST ATTACKS ON U.S. CITIES FROM COAST TO COAST. HOW DO YOU PROPOSE KEEPING ARIZONANS SAFE EITHER FROM ATTACKS INSPIRED OR SPONSORED BY TERRORIST GROUPS LIKE ISIS?

MCCAIN: LOOK AT A MAP OF THE WORLD IN 2009 WHEN BARACK OBAMA CAME TO OFFICE AND LOOK AT IT TODAY. THE WORLD IS ON FIRE AS FAR AS TERRORISM IS CONCERNED. RIGHT NOW AS WE SPEAK BAGHDADI IS GIVING PEOPLE ENCRYPTED APPS I TOLD YOU ABOUT. THERE IS WHAT WE CALL THE SELF-RADICALIZED ONE, THE YOUNG MAN SITTING ON THE INTERNET RIGHT NOW BEING SELF-RADICALIZED. HE'S WILLING TO GO OUT AND TAKE HIS LIFE TO TAKE THE LIFE OF OTHERS. FIRST, WE GOT TO GO TO ROCA, AND WE CAN DO THAT WITH A SMALL NUMBER OF AMERICANS, KILL THEM THERE, KILL THEM HERE. THERE IS AN IDEOLOGICAL STRUGGLE THAT WERE INVOLDED IN THE PRESIDENT OF THE UNITED STATES REFUSES TO CAUSE ISLAMIC TERRORISM. WE ARE GOING TO HAVE THIS FIGHT. THE PROBLEM IS THAT DUE TO BARACK OBAMA'S FAILURE, LEADING FROM BEHIND, ISIS IS METASTASIZING AROUND THE WORLD, NORTH AFRICA, PLACES LIKE INDONESIA, MALAYSIA, OTHER PLACES IN THE WORLD BECAUSE WHEN AMERICA LEADS FROM BEHIND, SOME OTHER REALLY BAD PEOPLE LEAD FROM IN FRONT. WE NEED A LEADER WHO WILL LEAD.

WINGETT SANCHEZ: THANK YOU, SENATOR. CONGRESSWOMAN?

KIRKPATRICK: WE HAVE TO KEEP OUR COUNTRY SAFE. ISIS HAS TO BE DESTROYED. IT'S A TWO-PRONGED APPROACH. WE HAVE TO TAKE OUT THEIR LEADERSHIP AND WE HAVE TO PREVENT THEM FROM EXPORTING TERROR. JOHN McCAIN'S SOLUTION IS TO SEND IN MORE TROOPS. ANY TIME THERE'S A CRISIS, SEND IN MORE TROOPS. I DON'T WANT TO SEND IN ANY MORE TROOPS IN UNTIL WE HAVE A PLAN TO BRING THEM HOME AND A PLAN TO TAKE CARE OF THEM ONCE THEY GET HOME.

MCCAIN: YOU KNOW, I WAS THE ONE THAT SAID WE WERE LOSING THE WAR IN IRAQ AND WE HAD TO HAVE THE SURGE. AND I WANTED THE SECRETARY OF DEFENSE FIRED. THAT WAS WITH PRESIDENT GEORGE W. BUSH. AND THE FACT IS THANKS TO INSPIRED LEADERSHIP AND SERVICE AND SACRIFICE, WE WON AND THEN BARACK OBAMA PULLED EVERYBODY OUT AND THE REST IS HISTORY AS AL-QAEDA BECAME ISIS AND WENT TO SYRIA AND MORPHED AND IT DIDN'T HAVE TO HAPPEN.

TED SIMONS: WERE THOSE TROOPS PULLED OUT AS PROMISED AND PRESCRIBED BY PRESIDENT BUSH?

MCCAIN: YOU SEE, THE LIE THAT'S BEING TOLD IS THAT SOMEHOW HE HAD TO -- THAT WE HAD TO PULL THEM OUT. IT'S NOT TRUE. I WAS THERE IN BAGHDAD WITH LINDSEY GRAHAM AND JOE LIEBERMAN I WONT GO THROUGH IT BUT THEY WERE READY TO STAY. OBAMA SAID THEY NEEDED TO HAVE A STATUS OF FORCES AGREEMENT. NOW WE HAVE 5,000 AMERICAN TROOPS. WHERE IS THE REQUIREMENT OF THE STATUS OF FORCES AGREEMENT? IT'S NOT THERE AND IT'S NOT NECESSARY. AND WE DOING IT INCREMENTALLY WHICH IS A LOT OF US WHO KNOW A LITTLE BIT ABOUT WARFARE IS CALLED MISSION CREEP.

TED SIMONS: CONGRESSWOMAN KIRKPATRICK SAYS YOU WANT TO SEE TROOPS BACK IN IRAQ. MORE TROOPS.

MCCAIN: 4,500 THERE.

TED SIMONS: MORE TROOPS.

MCCAIN: AND THEY ARE IN SYRIA AS WELL AS THEY ARE GRADUALLY INCREASING AND ESCALATING. BY THE WAY, THE SAME IRAQ THAT BARACK OBAMA SAID WE ARE LEAVING BEHIND THE FREEST, SAFEST AND MOST DEMOCRATIC IRAQ.

TED SIMONS: DO YOU WANT TO SEE MORE TROOPS IN IRAQ?

MCCAIN: I NEED ENOUGH TROOPS -- YOU NEED 100,000 PERSON FORCE, 10,000 AMERICANS, 90,000 SUNNIES BECAUSE AMERICANS HAVE SPECIAL KINDS OF CAPABILITIES INCLUDING AIR SUPPORT AND OTHERS. GO IN AND TAKE RAQA AND YOU CAN DO IT AND DO IT IN A SHORT PERIOD OF TIME. RIGHT NOW THEY HAVE NO STRATEGY.

TED SIMONS: CONGRESSWOMAN?

KIRKPATRICK: YES, JOHN McCAIN IS JUST NOT BEING TRUTHFUL ABOUT THE WITHDRAWALS FROM IRAQ. IT WAS GEORGE W. BUSH. AND JOHN McCAIN KNOWS THAT BECAUSE IN 2010 HE PUT OUT ON TWITTER CONGRATULATING PRESIDENT BUSH FOR THE PULLOUT AND HOW HE HAPPY HE WAS THAT HAD BEEN ACCOMPLISHED. HE'S JUST NOT TELLING THE TRUTH.

MCCAIN: THE FACT IS THAT I WROTE PIECES AND I ARGUED ON THE FLOOR AND WE FOUGHT IN ORDER AND PREDICTED WHAT WOULD HAPPEN AND HE DID NOT PULL THEM ALL OUT. THEY WERE NOT ALL PULLED OUT UNTIL BARACK OBAMA BECAME PRESIDENT OF THE UNITED STATES.

TED SIMONS: CONGRESSWOMAN?
KIRKPATRICK: YOU KNOW, IT'S INTERESTING THAT WE'VE SPENT SO MUCH OF THIS DEBATE TALKING ABOUT THE NATIONAL ISSUES. IT DOESN'T SURPRISE ME BECAUSE JOHN McCAIN IS STILL RUNNING FOR PRESIDENT. I'M RUNNING TO BE ARIZONA'S SENATOR. SO I WOULD LIKE TO TALK ABOUT SOME THINGS THAT ARE IMPORTANT TO ARIZONANS LIKE JOBS.

TED SIMONS: OKAY. WE DID TALK ABOUT THE ECONOMY TO A CERTAIN EXTENT EARLIER ON. BUT RIGHT NOW WE ARE SIMPLY OUT OF TIME. THANK YOU, CANDIDATES, FOR A LIVELY DEBATE. IT'S NOW TIME FOR CLOSING STATEMENTS. EARLIER WE DREW NUMBERS TO DETERMINE THE ORDER OF CLOSING STATEMENTS. THE REPRESENTATIVE ANN KIRKPATRICK WON THAT DRAW AND WILL GIVE THE FIRST CLOSING STATEMENT.

KIRKPATRICK: IT WOULD BE AN HONOR TO SERVE ARIZONA AS YOUR NEXT SENATOR. MY ARIZONA ROOTS ARE DEEP. AND BOTH SIDES OF MY FAMILY, WE HAVE BEEN HERE A HUNDRED YEARS. I ALWAYS PUT ARIZONA FIRST. WHAT'S REMARKABLE IS THAT I, LIKE HUNDREDS OF THOUSANDS OF OTHER ARIZONANS, ONCE VOTED FOR JOHN McCAIN. BUT I'M DISAPPOINTED. HE'S CHANGED SINCE HE'S BEEN IN WASHINGTON FOR 33 YEARS. YOU SEE, HE ONCE AUTHORED THE DREAM ACT AND THEN HE VOTED AGAINST IT. HE SUPPORTED COMPREHENSIVE IMMIGRATION REFORM, AND NOW HE'S CAMPAIGNED ON BUILD THE DANG FENCE. HE ONCE FOUGHT THE CORRUPTING MONEY IN POLITICS. THE McCAIN-FEINGOLD BILL. AND NOW HE HAS TAKEN MORE MONEY FROM WALL STREET THAN ANY OTHER SITTING SENATOR. IT WOULD BE MY HONOR. I WOULD BE HONORED TO HAVE YOUR VOTE. THANKS SO MUCH.

TED SIMONS: THANK YOU, CONGRESSWOMAN. AND NOW WITH THE FINAL CLOSING STATEMENT, SENATOR JOHN McCAIN.

MCCAIN: WELL, THANKS FOR THIS. REALLY IT'S BEEN A DELIGHTFUL EVENING AND THANK YOU FOR YOUR PROFESSIONAL QUESTIONS AND I APPRECIATE IT. CONGRESSWOMAN KIRKPATRICK IS RIGHT, I HAVE CHANGED. I HAVE CHANGED. I UNDERSTAND THE ISSUES AND CHALLENGES THAT FACE ARIZONA. I'VE TRAVELED EVERYWHERE. I'VE GOT THE ENDORSEMENT OF 52 MAYORS IN ARIZONA. YOU KNOW, THAT DOESN'T MEAN I'VE LEFT THEM. IT MEANS THAT THEY TRUST ME. AND I TRUST THEM BECAUSE THEY'RE THE PEOPLE THAT I TALK TO WHERE I CAN REALLY UNDERSTAND THE CHALLENGES. LOOK, I CAME HERE 35 YEARS AGO AND I HAVE MADE A HOME AND A FAMILY AND I HAVE BEEN SO BLESSED. I HAVE BEEN SO BLESSED BY THE PEOPLE OF ARIZONA WHO HAVE TAKEN ME AND MY FAMILY. AND I HAVE BEEN BLESSED TO BE ABLE TO SERVE THIS NATION AND ARIZONA IN THE MOST NOBLE FASHION BECAUSE I BELIEVE THAT SERVING A CAUSE GREATER THAN ONE'S SELF-INTEREST IS THE NOBLEST OF ALL THINGS THAT ONE CAN DO. SO I SAY TO THE PEOPLE OF ARIZONA, THANK YOU, AND I'M VERY GRATEFUL. AND I HOPE YOU'LL SEND ME BACK.

TED SIMONS: ALL RIGHT, AGAIN, CANDIDATES, THANK YOU SO VERY MUCH. THAT'S IT FOR NOW FOR THE SPECIAL U.S. SENATE ELECTION 2016 DEBATE BROUGHT TO YOU BY ARIZONA PBS AND THE "ARIZONA REPUBLIC." THANKS TO THE CANDIDATES FOR THEIR PARTICIPATION. AND THANKS TO MEMBERS OF THE PUBLIC WHO SENT IN QUESTIONS. AND THANK YOU FOR WATCHING. FOR YVONNE WINGETT SANCHEZ, I'M TED SIMONS, PLEASE STAY TUNED TO ARIZONA PBS FOR ELECTION 2016. YOU HAVE A GREAT EVENING.

In this segment:
Arizona U.S. Senator John McCain faces off against challenger U.S. Representative Ann Kirkpatrick in a live hour-long debate.
SPOTLIGHT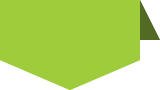 STAY in touch
with
azpbs.
org
!
Subscribe to Arizona PBS Newsletters: