Ted Simons interviews Arizona Governor Doug Ducey about legislative issues such as the budget, education funding and more as state lawmakers prepare to wrap up their session.
Transcript:
TED SIMONS: COMING UP NEXT ON "ARIZONA HORIZON" WE SPEAK WITH GOVERNOR DOUG DUCEY ON THE NEARLY COMPLETLED 2017 LEGISLATIVE SESSION. ARIZONA GOVERNEOR DOUG DUCEY, NEXT ON "ARIZONA HORIZON".

TED SIMONS: GOOD EVENING AND WELCOME TO ARIZONA HORIZON, I'M TED SIMONS. TONIGHT A CONVERSATION WITH ARIZONA GOVENOR DOUG DUCEY AS THE LEGISLATURE NEARS THE END OF THE 2017 SESSION. WE'LL TALK ABOUT SOME OF THE BIGGER ISSUES ADDRESSES THIS YEAR. WE WELCOME GOVENOR DOUG DUCEY TO "ARIZONA HORIZON." GOOD TO SEE YOU AGAIN.

DOUG DUCEY: GOOD TO BE BACK.

TED SIMONS: LET'S TALK ABOUT THE SESSION, IT'S ALMOST OVER BUT NOT QUITE DONE HERE. A LOT OF THE HEAVY LIFTING AS BEEN WITH. 30,000 FOOT VIEW, WHAT ARE YOU SEEING?


DOUG DUCEY: A POSITIVE SESSION, I THINK IT WAS A WIN FOR EDUCATION. MORE MONEY FOR TEACHERS, WE HAVE $163 MILLION OVER AND ABOVE INFLATION. WE HAVE A $1 BILLION BOND FOR UNIVERSITIES AND FOR THESE COLLEGE KIDS THAT ARE THERE. SO I THINK IT'S AN EDUCATION-FOCUSSED BUDGET. AND I THINK EDUCATION WAS A WINNER HERE. THERE'S STILL MORE TO DO, BUT THIS IS WHAT WE PUT OUT IN MID JANUARY. WE FEEL GOOD ABOUT WHERE WE ARE.

TED SIMONS: $9.8 MILLION SPENDING PLAN. AGAIN YOUR THOUGHTS IN GENERAL?

DOUG DUCEY: WELL, OUR BUDGET IS BALANCED. I GIVE A LOT OF CREDIT TO THE SPEAKER OF THE HOUSE, J.D. MESNARD AND INCOMING PRESIDENT, STEVE YARBOROUGH AS PRESIDENT OF THE SENATE. WE WORKED TOGETHER. WE WANTED TO DO IT DIFFERENT PROCESS THROUGH APPROPRIATIONS THIS YEAR AND FEEL TOP DOWN OR LEADERSHIP DRIVEN. WE HAD A LOT OF BUY-IN FROM ACROSS THE LEGISLATURE, UNIVERSITY PACKAGE WAS BIPARTISAN AND VERY POSITIVE. YOU ALWAYS WANT TO GET MORE VOTES, I THINK, WHEN YOU'RE TAKING SOMETHING TO THE LEGISLATIVE PROCESS. BUT AS GOVERNOR, I NEED TO GET TO 16 AND 31 RESPECTIVELY IN THE HOUSE AND SENATE. THAT'S WHAT WE WERE ABLE TO DO. WE WERE ABLE TO GET THE DOLLARS INTO THE CLASSROOMS AND TO THE TEACHERS AND TO THE UNIVERSITY. AND IT'S GOING TO BE A GOOD NEXT STEP FOR WHAT WE NEED TO DO IN THE STATE.

TED SIMONS: EXPANDING THE BONDING AUTHORITY FOR THE UNIVERSITIES. THAT'S A BIG DEAL FOR YOU. THE LAST TIME WE TALKLED, IT WAS A BIG DEAL. IT REMAINED A BIG DEAL, WHY?

DOUG DUCEY: WE'RE SITTING IN THE FASTEST-GROWIING COUNTY IN THE NATION. ARIZONA IS AMONG THE FASTEST GROWING STATES IN THE NATION. ARIZONA STATE UNIVERSITY IS THE NUMBER MOST INOVATIVE SCHOOL IN THE COUNTRY BEATING OUT M.I.T. AND STANFORD. U OF A IS GOING IN THE RIGHT DIRECTION, NAU IS GOING IN THE RIGHT DIRECTION. WE HAVE A PIPELINE IN K/12. WE WANT THESE KIDS TO HAVE A GREAT UNIVERSITY OPTION. THESE UNIVERSITIES ARE GOING TO CONTINUE TO GROW, THERE'S RESEARCH OPPORTUNITIES AND NOW THE DOLLARS WILL BE ASSURED GOING FORWARD, $1 BILLION IN THE NEXT 25 YEARS GOOD FOR OUR UNIVERSITY SYSTEM, FOR EDUCATION AND FOR HIGHER EDUCATION.

TED SIMONS: THAT PLAN IS DIFFERENT THAN WHAT YOU ORIGINALLY PROPOSED, WHICH WOULD HAVE RE-DIRECTED SALES TAXES FROM CITIES AND TOWNS. ARE YOU OKAY WITH THE FINAL RESULTS?

DOUG DUCEY: I'M THRILLED. FOR ME, IT WAS ABOUT THE RESOURCES TO THE UNIVERSITIES WITH ACCOUNTABILITY AND OVERSIGHT. THAT'S WHAT WE ACHIEVED.

TED SIMONS: TEACHER RAISES, $1,000 ANNUALLY FOR THIS YEAR AND PROMISED FOR NEXT YEAR. $1,000. ISTHAT ENOUGH? IT'S A RAISE? IS IT ENOUGH TO MAKE A DIFFERENCE?

DOUG DUCEY: WELL, IT'S A -- IT'S A PERCENTAGE RAISE. IT'S GUARANTEED. AND WE WANT TO SEE MORE. SO WE'RE HAPPY THAT WE WERE ABLE TO GET IT OVER THE FINISH LINE. ON TOP OF THE $68 MILLION FOR TEACHERS' RAISES, WE HAD $163 MILLION OVER AND ABOVE INFLATION AND THAT'S ON TOP OF $350 MILLION WITH THE PASSAGE OF PROP 123. TEACHERS CAN AND ARE GETTING LARGER RAISES. I WANT TO SEE THE TEACHERS GETTING LARGER RAISES. ARIZONA IS LEADING IN TERMS OF RESULTS, MATH, READIN AND, SCIENCE IMPROVEMENT VERSUS OTHER STATES IN THE COUNTRY. THIS IS A TESTAMENT AND A TRIBUTE TO THE QUALITY OF TEACHERS WE HAVE IN THE STATE OF ARIZONA. WE NEED TO KEEP THEM, WE NEED MORE OF THEM. SO I'M GLAD THESE DOLLARS GOT TO THEM. BUT YOU'RE GOING TO SEE MORE EFFORT ON EDUCATION AS WE GO FORWARD. WE'RE NOT GOING TO STOP HERE.

TED SIMONS: YOU WANT TO SEE LARGER RAISES. DEMOCRATS WANTED TO SEE A 4% RAISE. THAT WAS A NO-GO. WHY?

DOUG DUCEY: WE INCREASED THE RATE OF RAISES THAT WE COULD GET TO TEACHERS IN THIS BUDGET. THERE'S, OF COURSE, TO ME, THE NUMBER ONE PRIORITY ARE THOSE TEACHER RAISES. THERE'S ALSO ADDITIONAL MONEY FOR EDUCATION, YOU KNOW, BUSES, CAFETERIA, PLANT MAINTENANCE, THOSE TYPES OF THINGS. WE'RE GOING TO LEAVE THE ADDITIONAL RAISES TO SUPERINTENDENTS AND PRINCIPALS. THE DOLLARS ARE THERE.

TED SIMONS: YEAH, BUT, THE SUPERINTENDENTS AND PRINCIPALS SAY THOSE DOLLARS ARE NEEDED FOR SO MANY DIFFERENT THINGS, TEACHER RAISES, SOMETIMES JUST -- WE CAN'T DO THAT. THAT'S NOT A PRIORITY COMPARED TO SOME OF THE OTHER MORE IMPORTANT FACTORS. DO THEY HAVE A POINT?

DOUG DUCEY: THEY HAVE A POINT, THAT THERE ARE OTHER PRIORITIES IN ADDITION TO TEACHERS, THERE'S NO HIGHER PRIORITY THAN OUR TEACHERS ALONG WITH OUR KIDS INSIDE THE CLASSROOMS. BUT I'LL LEAVE THAT FINAL DECISION TO THE PRINCIPALS AND SUPERINTENDENTS.

TED SIMONS: NEW REPORT FROM THE MORRISON INSTITUTE ADJUSTED FOR INFLATION, ARIZONA ELEMENTARY SCHOOL TEACHER PAY IS THE LOWEST IN THE NATION, ADJUSTED FOR INFLATION. THE SECONDARY TEACHERS RANK 49th. THAT'S NOT GOOD FOR ARIZONA. HOW CAN WE CHANGE THAT?

DOUG DUCEY: WELL, WE'VE CHANGED IT IN THIS SESSION. WE ADDED DOLLARS TO THE BASELINE, WE ADDED DOLLARS TO THE CLASSROOM SITE FUND, WE ADDED DOLLARS DEDICATED TO TEACHERS. WE'RE GOING CONTINUE TO DO THAT. TED I'VE BEEN HERE TWENTY-EIGHT MONTHS, WE'VE MOVED HUNDREDS OF MILLIONS OF DOLLARS THAT WEREN'T BEING SPENT IN K-12 EDUCATION, INTO THE EDUCATIN FORMULA . WE'RE GOING TO CONTINUE ADDRESSING THIS. WE WANT TO DO IT. WE WANT TO DO IT BECAUSE I'M REALLY EXCITED ABOUT THE RESULTS AND THE DIRECTION WE'RE GETTING IN TERMS OF IMPROVEMENT ACCORDING TO THE NATION'S SCORECARD. SO THESE TEACHERS DESERVE TO BE REWARDED AND WE NEED MORE DOLLARS THERE.

TED SIMONS: THE MORRISON REPORT ALSO TALKED ABOUT A CRISIS IN TERMS OF RETAINING TEACHERS, KEEPING TEACHERS IN THE CLASSROOM THAT SO MANY -- WE ARE STILL LOSING MORE TEACHERS THAN WE'RE GETTING CERTIFIED FROM THE THREE UNIVERSITIES. THIS HELPS. IT'S NOT A BAD THING. IS IT AS GOOD AS THE LEGISLATURE AS YOU COULD HAVE DONE?

DOUG DUCEY: WE TOOK EVERY DOLLAR AND PUT IT INTO K-12. THIS IS WHAT WE DID, OF COURSE YOU ALWAYS WANT TO DO BETTER AND WE WOULD LIKE TO DO BETTER HERE. THE TEACHER ISSUE IS NOT JUST AN ARIZONA ISSUE, THIS IS AN AMERICAN ISSUE, THIS IS HAPPENING IN ALL 50 STATES IN TERMS OF PEOPLE ABOUT OUR AGE WHEN THEY CAME OUT OF SCHOOLS AND WANT TO BE TEACHERS, HAVE EARNED THEIR RETIREMENT AMD NOW IN RETIREMENT. WE WANT TO KEEP THE TEACHERS THAT WE HAVE. WE WANT TO GROW NEW TEACHERS AND FIND OTHERS THAT ARE CAPABLE OF TEACHING AND BRING THEM TO THE PROFESSION.

TED SIMONS: ALTERNATIVE TEACHING CREDENTIALS MAY DO THAT. WHY WAS THAT, AGAIN SOMETHING YOU PUSHED FOR, WHY WAS THAT IMPORTANT TO YOU.

DOUG DUCEY: THAT'S ANOTHER TOOL IN THE TOOL BOX. WE USED THE EXAMPLE OF SANDRA DAY O'CONNOR, SOMEONE WHO SAT ON THE UNITED STATES SUPREME COURT, TAUGHT AT LAW SCHOOLS, HAS A LAW SCHOOL NAMED AFTER HER. UPON RETIREMENT, SHE WOULD NOT HAVE BEEN ELIGIBLE TO TEACH GOVERNMENT IN AN ARIZONA PUBLIC HIGH SCHOOL. WE HAVE A LOT OF TALENTED, EXPERIENCED PEOPLE ACROSS THE STATE. IF THEY WANT TO SERVE IN A YEAR, TWO, OR MORE IN THE CLASSROOM, LET'S GET THEM TO THE FRONT OF THE CLASSROOM, THEY CAN BRING A LOT OF THE PARTY.

TED SIMONS: I KNOW SOME TEACHERS SAY IT DEVALUES THE EDUCATION THAT IT TAKES AND THE KNOWLEDGE THAT IS NEEDED TO LEAD. JUSTIC O'CONNOR MAY KNOW EVERYTHING ABOUT WHAT SHE'S TALKING ABOUT, BUT IF SHE CAN'T LEAD A CLASSROOM, THE EDUCATION PROCESS IS NOT WHAT IT SHOULD BE. DO THEY HAVE A POINT?

DOUG DUCEY: I THINK IT HIGHLIGHTS THE IMPORTANCE OF HAVING THE HIGHEST QUALITY TEACHERS IN OUR CLASSROOM. HOW WELL WE'RE DOING WITH SO MANY OF THE TEACHERS RIGHT NOW. WE WANT TO BRING TALENTED PEOPLE IN. YES, THERE'S A LEARNING CURB THERE. THEY CAN ADDRESS THIS. PRINCIPALS, SUPERINTENDENTS, SCHOOL OPERATORS HAVE BEEN TERRIFIC AT TRAINING HERE.

TED SIMONS: ALL-DAY KINDERGARTEN, FULL-DAY KINDERGARTEN, AT LOW INCOME SCHOOLS THAT PASSES $38 MILLION FOR EXCELLING SCHOOLS. ANOTHER THING YOU LIKE TO SEE, WHY IS THAT IMPORTANT TO YOU?

DOUG DUCEY: I THINK IT'S IMPORTANT THAT WE HAVE WAIT LISTED OUR BEST DISTRICT SCHOOLS AND BEST CHARTER PUBLIC SCHOOLS. THE PARENTS HAVE SPOKEN. THEY SAID I WANT MY CHILD IN THIS SCHOOL. I THINK IT'S A SHAME WHEN THEY CAN'T GET IN TO THE SCHOOLS. THE SCHOOLS ARE EXCELLING, WE WANT THEM TO EXPAND CAPACITY SO THEY INCREASE THE SIZE OF THOSE SEATS. SO ADDITIONAL DOLLARS WITH THE FOCUS ON LOW INCOME SCHOOLS. THAT'S WHERE OUR ACHIEVEMENT GAP IS. THAT'S WHERE I WANT TO ADDRESS THIS WITH RESOURCES.

TED SIMONS: FOR THOSE WHO SAY IT BENEFITS RICHER SCHOOL DISTRICTS, PARENTS FROM RICHER SCHOOL AREAS AS OPPOSED TO THE LOWER INCOME AREAS, YOU SAY?

DOUG DUCEY: I SAY, THAT'S NOT ACCURATE. THIS HAS GOT A FOCUS AND PRIORITY ON LOW INCOME SCHOOLS. I THNK JUST BECAUSE A SCHOOL ISN'T ON THE 99% FREE AND REDUCED LUNCH DOESN'T MAKE IT A WEALTHY SCHOOL. THERE'S PLENTY OF MIDDLE CLASS AREAS ACROSS OUR STATE AND RURAL AREAS THAT NEED HELP AND NEED RESOURCES SO, WE'RE GIVING THAT INCENTIVE TO GET THE DOLLARS THERE.

TED SIMONS: STEM TEACHER LOAN FORGIVENESS, INCLUDED 3 MILLION DOLLARS TO MATCH FEDERAL FUNDS FOR BROADBAND EXPANSION FOR THE RURAL SCHOOLS, ESPECIALLY $1 MILLION TO THE JTEDS OUT THERE. SOUNDS GOOD. CAN YOU DO BETTER?

DOUG DUCEY: WE SPENT EVERY AVAILABLE DOLLAR IN K-12 EDUCATION. WE'RE ALSO GROWING THE COUNTY, LIKE I SAID, MARICOPA IS THE FASTEST GROWING COUNTY IN THE NATION. THERE WILL BE MORE AVAILABLE DOLLARS NEXT YEAR. IN THIS BUDGET IN TERMS OF WHAT WE WANTED TO, DO I FEEL WE GOT THOSE DOLLARS INTO THE EDUCATION FORMULA, TO THE UNIVERSITIES, TO THE TEACHERS, TO THE RURAL AREAS, TO BROADBAND. WE'RE WORKING ON DEBT FORGIVENESS FOR TEACHERS COMING OUT OF SCHOOL. I THINK WE HAVE A LOT OF PACKAGE COMING FORWARD THAT ADDRESSES THIS ISSUE AND THERE WILL BE ALWAYS BE MORE TO DO TO IN K-12 EDUCATION.

TED SIMONS: $17 MILLION FOR SCHOOL REPAIRS. K-12 SCHOOL REPAIRS, $63 MILLION FOR NEW CONSTRUCTION. ARE YOU HAPPY WITH THOSE NUMBERS? .

DOUG DUCEY: I THINK IT'S A GOOD STEP IN THE RIGHT DIRECTION. LETS NOT FORGET THE STATE RAN OUT OF MONEY IN 2009. THERE WASN'T A DOLLAR AVAILABLE. WE WERE BORROWING MONEY FROM BANK OF AMERICA. THOSE DAYS BEHIND US THE BUDGET IS BALANCED. THERE'S $458 MILLION IN A RESERVE ACCOUNT EARNING INTREST. WE'RE GOING TO PUT $1 MILLION IN CONSTRUCTION AND CAPITAL INTO THAT FORMULA. AS WE CONTINUE TO GROW THE ECONOMY, THERE WILL BE MORE DOLLARS AVAILABLE.

TED SIMONS: NO SOFT CAPITAL RESTERATION AND WE ARE HEARING SINCE 2009, AS YOU MENTIONED. ANYWHERE FROM $2 BILLION TO $4 BILLION DEPENDING ON WHO YOU TALK TO, OF MONEY THAT SHOULD HAVE BEEN GOING TO SCHOOLS FOR MAINTENANCE. THAT MONEY SIMPLY HAS NOT BEEN THERE, RESULTED IN A LAWSUIT. YOUR THOUGHTS ON THE FACT THAT WE'RE FACING ANOTHER LAWSUIT AFTER FIGURING OUT PROP 123. WE HAVE ANOTHER HERE REGARDING EDUCATION FUNDING AND, WHAT AGAIN, PLAINTIFFS SAY THE STATE IS RESPONSIBLE FOR AND THE SUPREME COURT AT ONE POINT SAID YEAH, YOU'RE RIGHT.

DOUG DUCEY: THE WAY LAWSUITS ARE ADD ADDRESSED ARE WITH SETTLEMENT, OFTEN TIMES WITH FUNDING. WE DID SETTLE PROP 123 AND PUT THAT BEHIND US. WE BROUGHT A $3.5 BILLION SOLUTION TO THE TABLE. WE DID IT ALL WITHOUT RAISING TAXES. WE'RE PUTTING MORE MONEY INTO CAPITAL AND CONSTRUCTION. WE'LL FIGURE THIS OUT AND NAVIGATE IT, THERE'S MORE TO FOLLOW ON THAT. OF COURSE THERE WILL BE PEOPLE OUT THERE ALWAYS TRYING TO BRING LAWSUITS, TRIAL LAWYERS, ALWAYS TRYING TO RAISE ISSUES. I WANT TO FOCUS ON THE KIDS IN THE CLASSROOM. I WOULD RATHER GIVE THE DOLLARS TO TEACHERS THAN TO LAWYERS BUT THIS IS SOMETHING THAT I'M GOING TO HAVE TO DEAL WITH.

TED SIMONS: INDEED. 15% OF WHAT THEY SHOULD BE GETTING, TOLD THEY WOULD GETTING FROM THE SETTLEMENT IN 1998. 15% THE DISTRICTS ARE GETTING AND THAT EACH STUDENT SHOULD BE, NOT EACH STUDENT, SOFT CAPITAL PER EACH STUDENT SHOULD BE $450 A POP IS NOW $40 A POP. DO YOU UNDERSTAND WHY SOME FOLKS SAY WE CAN'T GET THIS DONE WITHOUT A LAWSUIT?

DOUG DUCEY: WE'LL I THINK YOU CAN GET A LOT OF THINGS DONE WITHOUT A LAWSUIT. THAT'S MY EXPERIENCE COMING FROM THE BUSINESS WORLD. BUT TRIAL LAWYERS HAVE TO MAKE A LIVING AS WELL. WE'RE GOING TO BRING RESOURCES AND CAPITAL TO THE SOLUTION. WE ALSO HAVE INNOVATIVE IDEAS. THIS IS WHAT WE CAN DO IN THIS SESSION. THIS WAS A MASSIVE AMOUNT OF ADDITIONAL DOLLARS WHEN YOU COUPLE IT WITH PROP 123 AND DOLLARS FOR CAPITOL AND CONSTRUCTION. THERE'S MORE TO FOLLOW. WE'LL BE BACK HERE NEXT YEAR, TALKING ABOUT WHAT WE DID IN THAT SECTION AS WELL.

TED SIMONS: IT SEEMS LIKE THERE IS A MOVEMENT AFOOT NOW. FOLKS ARE RILED UP. AROUND THE COUNTRY, HERE IN ARIZONA, THEY'RE RILED UP. THEY SEE SOMETHING THEY DON'T LIKE. THEY ARE READY TO UNDO IT. WE TALKED ABOUT THE LAWSUIT WITH SOFT CAPITAL. THERE IS AN EFFORT NOW TO UNDO THE ESA VOUCHER PROGRAM. SEND THAT TO THE BALLOT AS WELL. WHY IS THIS PROGRAM SO GOOD FOR ARIZONA?

DOUG DUCEY: WELL, I THINK THIS IS A GOOD PROGRAM, BUT THIS IS A VERY SMALL REFORM. THIS IS CAPPED, IT'S GRADUAL AND IT'S EXISTING SINCE 2011, BENEFITTING FOSTER CHILDREN AND DISABLED CHILDREN AND UNDERPRIVILEGED CHILDREN, CHILDREN ON INDIAN AND TRIBAL LANDS. THIS IS CAPPED AT 5,000 KIDS A YEAR AT ITS MAXIMUM. LESS THAN 3% OF THE ARIZONA PUBLIC K-12 EDUCATION SYSTEM. I THINK IT'S A GOOD REFORM, A SMALL REFORM. PEOPLE CAN BRING THINGS TO THE BALLOT. THEY CAN PARTICIPATE IN THE ELECTIVE PROCESS. WE'LL DEAL WITH THAT AS IT COMES TO THE BALLOT. WHEN I HAD DISCUSSIONS WITH PEOPLE, IN MY FAMILY, I HAVE PUBLIC SCHOOLTEACHERS AND PEOPLE IN THE PUBLIC SCHOOL SYSTEM. WHEN THEY SEE WHAT A SMALL REFORM THIS IS, THAT'S BEEN THE END OF THE DISCUSSION.

TED SIMONS: BUT, IT DIVERTS MONEY FROM PUBLIC SCHOOLS.

DOUG DUCEY: JLBC SCORES THIS AS HAVING NO FISCAL IMPACT ON OUR PUBLIC SCHOOLS. THERE ARE KIDS THAT NEED THIS. THERE ARE PARENTS THAT NEED THESE CHOICES. I'M IN FAVOR OF PARENTAL CHOICE, SO I'M GOING TO ERR ON THAT SIDE, WHILE PUTTING ADDITIONAL DOLLARS TO OUR PUBLIC K-12 DISTRICT SCHOOLS.

TED SIMONS: LET'S GO WITH THE IDEA THAT JLBC SAID, IT EVENS OUT WITH ZEROS OUT HERE. HOW DOES THAT STILL HELP PUBLIC SCHOOLS?

DOUG DUCEY: WE'LL IT HELPS PUBLIC SCHOOLS, BECAUSE OUR STATE IS GROWING SO QUICKLY AND YOU MENTIONED THE CAPITAL THAT WE'RE HAVING A TOUGH TIME KEEPING UP WITH. SO AS WE BRING THE DOLLARS INTO THE STATE, AS WE BRING THE INDIVIDUALS INTO THE STATE, THOSE DOLLARS FOLLOW THOSE NEW STUDENTS IN THE PUBLIC DISTRICT K THROUGH 12 CLASSROOM. ADDITIONAL DOLLARS FOR THOSE SCHOOLS. IT'S A SAFETY VALVE AS WE GROW AS A STATE THAT THERE'S OPTIONS FOR PARENTS WHO NEED A CHOICE.

TED SIMONS: ARE YOU COMFORTABLE KNOWING THAT YOU MIGHT BE ON THE SAME BALLOT AS A REFERENDUM ON THIS PARTICULAR --

DOUG DUCEY: OH, I -- WELL, THE CAMPAIGN CYCLES ARE TOO LONG. WHAT WE'RE FOCUSED ON IN THIS OFFICE IS GOOD PUBLIC POLICY GOING FORWARD. I THINK WE HAVE A RECORD OF ACHIEVEMENT AND ACCOMPLISHMENT. I'M NOT HERE TO RUN COVER FOR ALL OF THE DECISIONS ON THE PAST OR HOW WE GOT TO THE FINANCIAL HOLE THAT WE WE'RE IN, BUT WHAT WE'VE DONE SINCE JANUARY OF 2015, I FEEL VERY POSITIVE ABOUT IT.

TED SIMONS: THE SAME BALLOT MIGHT ALSO HAVE REFERRED IDEAS REGARDING THE INITIATIVE PROCESS AS YOU TALKED ABOUT THIS BEFORE, LIMITING THE INITIATIVE PROCESS, MAKING IT MORE DIFFICULT FOR VOTERS TO DO EXACTLY WHAT THEY WANT TO DO ON THE NEXT BALLOT. AGAIN, GOOD FOR ARIZONA, HOW?

DOUG DUCEY: I'M A FAN OF THE CITIZEN INITIATIVE. I PASSED THINGS AT THE BALLOT. I'VE ALWAYS STOPPED BAD IDEAS AT THE BALLOT. THESE THINGS ARE PERMIMINENT AND FOREVER WHEN THEY HAPPEN AT THE BALLOT. THE MORE ACCOUNTABILITY, THE MORE TRANSPARENCY WE HAVE AROUND IT, THE BETTER OFF WE WILL BE. I THINK THERE'S MORE DISCUSSION WE NEED TO HAVE AROUND HOW TO HAVE A POSITIVE CITIZEN INITIATIVE PROCESS SO PEOPLE CAN UNDERSTAND WHAT'S GOING TO BE ON THE BALLOT. THESE FOLK FROM CALIFORNIA AND THE EAST COAST CAN'T PARACHUTE INTO OUR STATE AND RUN A SLICK MARKETING CAMPAIGN WITH MILLIONS OF DOLLARS IN SEPTEMBER AND OCTOBER AND WE'RE IS IT YOU CAN WITH THE CONSEQUENCES ONGOING AND FOREVER.

TED SIMONS: YET, THOSE WHO SUPPORT THE PROCESS, THEY SAY IT'S DIFFICULT ENOUGH AS IT IS TO GET ON THE BALLOT. AND IF SOMEONE DOES PARACHUTE IN FROM --

DOUG DUCEY: TED, THERE'S TONS OF STUFF ON THE BALLOT EVERY YEAR. WE'RE ALWAYS VOTING FOR PROPOSITIONS. I'M SURPRISED THAT YOU CAN KEEP THEM STRAIGHT THERE'S SO MANY OF THEM. SO THERE'S PLENTY OF PARTICIPATION IN THIS. CITIZEN INITIATIVES ARE GOING TO GO FORWARD. IF WE CAN LIMIT THE SPECIAL INTERESTS, THAT'S FINE WITH ME.

TED SIMONS: OK, BUT SOME PEOPLE SEE THIS AS INTIMIDATION, TRYING TO KEEP THINGS, AGAIN, THE MINIMUM WAGE KIND OF CHANGED EVERYTHING HERE. WITH THE EARTHQUAKE THAT GOT THE STUFF STARTED.

DOUG DUCEY: YOU KNOW, I WANT TO CHECK THIS. I BELIEVE THAT THIS WAS ALSO AN IDEA UNDER JANET NAPOLITANO THAT HAD THE POSITIVE SUPPORT OF LEADER REBECCA RIOS FROM THE DEMOCRAT SIDE. THE IDEA OF IMPROVING OUR INITIATIVE PROCESS IS A NONPARTISAN, A REPUBLICAN AND DEMOCRAT GOVERNOR THOUGHT IT WAS A GOOD IDEA. THIS LEGISLATURE HAS BEEN ABLE TO GET IT THROUGH AND I'VE BEEN ABLE TO MOVE IT FORWARD.

TED SIMONS: THE PUSH WAS STRONG AFTER THE MINIMUM WAGE PASSED.

DOUG DUCEY: SOMETHING THAT HAD JANET NAPOLITANO PUSHING FOR IT AS WELL. SO I THINK WE'VE ALL HAD OUR ISSUES WITH OUT OF STATE SPECIAL INTERESTS. THIS IS A STEP TO ADDRESS IT. AND I THINK, IT'S A POSITIVE ONE.

TED SIMONS: THE HEALTH CARE OVERHAUL PASSED IN THE U.S. HOUSE, YOUR THOUGHTS AND THE IMPACT ON ARIZONA? BECAUSE IT SOUNDS LIKE IF IT STANDS AS IT IS, AND I THINK EVERYONE REALIZES A LOT HERE IS GOING TO CHANGE, STANDS AS IT IS, WE'VE GOT THINKING TO DO HERE, DON'T WE?

DOUG DUCEY: IT'S NOT GOING TO STAND AS IT IS. THIS IS THE PROCESS. IT DID GET THROUGH THE HOUSE. EVERYONE KNOWS I WANT TO REPEAL OBAMA CARE. WHAT'S MOST IMPORTANT TO ME ARE THE CITIZENS IN THE STATE OF ARIZONA. WE HAVE A SITUATION HERE WHERE WE DON'T HAVE CHOICE IN 14 OF OUR 15 COUNTIES. WE ONLY HAVE ONE PRIVATE INSURANCE PROVIDER. SO THE LAW IS NOT WORKING. IT'S ON CONGRESS TO FIX IT. I'M GOING TO BE WORKING WITH OUR UNITED STATES SENATORS TO MAKE SURE THAT WHATEVER GETS THROUGH THE SENATE IF ANYTHING GETS THROUGH THE SENATE BENEFITS THE CITIZENS IN ARIZONA. AND I SAID I DON'T WANT TO SEE ANYBODY HAVE THE RUG PULLED OUT FROM UNDERNEATH THEM. I DO NOT THINK THAT'S GOOD PUBLIC POLICY. I DON'T THINK ANYBODY WANTS THAT. BUT WE'RE GOING TO HAVE TO DEAL WITH THE FEDERAL GOVERNMENT AND THE VOTES IN CONGRESS. SO I WILL BE WORKING IN ARIZONA. WE'LL HAVE A SEAT AT THE TABLE IN THIS DISCUSSION.

TED SIMONS: $839 MILLION CUT TO MEDICAID IN THE NEXT TEN YEARS, YOU PARSE THIS OUT AND MEDICAID EXPANSION AS WE KNOW IT IN ARIZONA IS VERY MUCH THREATENED BY THIS IDEA, YOUR THOUGHTS?

DOUG DUCEY: MY THOUGHTS ARE FIRST FOR THE CITIZENS THAT ARE BENEFITTING FROM WHAT IS HAPPENED THROUGH THE PASSAGE OF THIS LAW. AND HOW THEY'RE TRANSITIONED TO INSURANCE SO THEY HAVE A SAFETY NET. THAT'S VERY IMPORTANT TO ME. THAT'S WHY I'VE WORKED SO HARD TO LIMIT OUR SPENDING AND MAKE SURE WE BALANCE OUR BUDGET. IN A STATE LIKE OURS, THEY SHOULD HAVE A SOCIAL SAFETY NET FOR THOSE THAT NEED IT. THIS IS PART OF THE SKILL IN THE REPLACEMENT IN THE UNITED STATES SENATE AND WHAT CAN GET THOUGH THE HOUSE. IT'S NOT ALWAYS AN ATTRACTIVE PROCESS IN HOW IT HAPPENS. BUT I THINK WE SAW THE SAME THING WHEN OBAMA CARE WAS PASSED. THE IDEA IS TO IMPROVE ON THIS LAW, TO HAVE A BETTER HEALTH CARE INDUSTRY AND MARKET TO SERVE OUR CITIZENS. THESE PEOPLE WHO ARE BENEFITTING FROM THIS INSURANCE, THESE ARE THEIR LIVES WE'RE TALKING ABOUT. I'M VERY CONCERNED FOR WHAT THEY'RE GOING TO HAVE AVAILABLE GOING FORWARD. THEY'RE GOING TO BE ABLE TO SEE A DOCTOR. NOW LET'S NOT FORGET MANY OF OUR DOCTORS IN OUR STATE ARE REFUSING THIS INSURANCE. SO WHAT GOOD IS COVERAGE IF YOU CAN'T GET CARE? THAT'S BEEN THE PROBLEM WITH OBAMA CARE. THAT SHOULD BE FIXED AND IMPROVED THROUGH THIS REPLACEMENT.

TED SIMONS: BACK TO MEDICAID EXPANSION. ARIZONA IS A TRAILBLAZER ALONG THOSE LINES AND IT WORKS WELL HERE IN ARIZONA. ACCESS HAS ALWAYS BEEN EXEMPLIFIED AS A GOOD PROCESS AND PROGRAM. THIS SOUNDS LIKE IT SERIOUSLY THREATENS ACCESS AS WE KNOW IT, ESPECIALLY THE EXPANSION OF MEDICAID.

DOUG DUCEY: I WOULD CHALLENGE THAT. I THINK THAT ACCESS DOES A GOOD JOB IN TERMS OF GETTING VALUE FOR THE DOLLAR. THAT DOESN'T TAKE AWAY FROM WHAT'S GOING ON IN THE HEALTH CARE INDUSTRY. YOU HAVE THE INSURANCE PROVIDERS THAT ARE FLEEING AND THE DOCTORS REFUSING TO PROVIDE COVERAGE. THAT DOESN'T MEAN THAT MEDICAID IS DOING THAT GOOD OF A JOB IN TERMS OF HOW WASHINGTON, D.C. IS GETTING THE DOLLARS. SO WHAT I'VE SAID IS LET'S HAVE SOMETHING THAT ALLOWS THE PRIVATE INSURANCE MARKET TO REPOPULATE IN THE STATE AND THEN GIVE THE GOVERNORS FLEXIBILITY. AND I AM CONFIDENT WITH SOMEBODY LIKE TOM BETLACH LEADING ACCESS THAT WE CAN DO A BETTER JOB THAN THE FEDERAL GOVERNMENT HAS BEEN DOING WITH OBAMA CARE.

TED SIMONS: CAN WE DO A BETTER JOB THAN THE FEDERAL GOVERNMENT CAN DO, WITHOUT ALL THOSE FEDERAL FUNDS?

DOUG DUCEY: WE'LL NEED ACCESS TO FUNDS. IF WE'RE NOT GOING TO HAVE THE RUG PULLED OUT FROM UNDERNEATH TO ANYONE, WE'LL HAVE ACCESS TO FUNDS SO WE CAN TRANSITION PEOPLE FROM GOVERNMENT CAR EINTO THE PRIVATE SECTOR. THAT'S WHAT WE'RE ADVOCATING FOR. THAT'S THE POSITIVE AND WINNING POLICY IF THEY ARE ABLE TO GET IT THROUGH THE SENATE AND THE HOUSE AND GET A SIGNATURE FROM THE PRESIDENT.

TED SIMONS: WE TALKED ABOUT A LOT ABOUT THE BUDGET, WE TALKED A LOT ABOUT MONEY COMING IN TO THE STATE, THE PAST, THE FUTURE. GOVERNOR BREWER, YOUR PREDECESSOR, JUST SPOKE TO HALLIE FISHER OVER CAPITOL MEDIA SERVIES AND SHE SAID IN HINDSIGHT, THE CORPORATE TAX CUTS WERE TOO AGGRESSIVE. SHE GOT A POINT?

DOUG DUCEY: WE'LL. IN THIS OFFICE, I TALKED TO A LOT OF BUSINESSMEN AND CHIEF EXECUTIVES THAT ARE VISITING FROM CALIFORNIA AND ILLINOIS AND LAST MONTH, TEXAS, WHO MAKE DECISIONS TO RELOCATE HERE OR BUILD THEIR SUPPLY CHAIN OUT HERE. AND IT'S OFTEN OUR ATTRACTIVENESS AS A STATE THAT WE'RE A LOW-TAX, LIGHT REGULATION STATE THAT'S WELCOMING TO BUSINESSES AND CITIZENS. SO I HEAR THIS OFTEN OF WHAT DID WE GET FOR THE TAX CUTS? WELL, WE'RE SITTING IN THE FASTEST GROWING COUNTY OF THE COUNTRY. PEOPLE DON'T MOVE TO WHERE THEY DON'T WANT TO LIVE. I THINK IT'S THE BEST LEADING INDICATOR OF QUALITY OF LIFE AND ECONOMIC ATTRACTIVENESS. SO I'M GOING TO CONTINUE TO MAKE ARIZONA A GREAT PLACE TO LIVE, WORK, PLAY, RECREATE, RETIRE, VISIT, AND GET AN EDUCATION. WE CAN INVEST IN K-12 EDUCATION AND HAVE A BETTER AND MORE ATTRACTIVE TAX AND REGULATORY CLIMATE EVERY YEAR.

TED SIMONS: BUT ARE CORPORATE COLLECTIONS REFLECTING THE GROWTH AND THE TAX CUTS. WE'RE SEEING, BECAUSE WHAT I'M SEEING OUT THERE IS A CORPORATE COLLECTIONS ARE DOWN, EVEN WITH THE TAX CUTS, $400 MILLION WORTH IN THE PAST FEW YEARS, $100 SOME-ODD MILLION JUST THIS YEAR ALONE. I'M SEEING THAT THE CORPORATE COLLECTIONS ARE STILL DOWN. WHEN ARE WE GOING TO SEE THOSE GO UP?

DOUG DUCEY: TOTAL TAX BASE AND WE'RE BRINGING CORPORATIONS AND INDIVIDUALS HERE. SO I WANT TO GROW THAT TOTAL BASE. IF YOU LOOK AT THE -- I WON'T RUN THROUGH THE LAUNDRY LIST OF SUCCESSES OF COMPANIES THAT WE'VE HAD THAT INVESTED HERE AND RELOCATED HERE. BUT EVERY TIME THEY DO THAT, THEY BRING CITIZENS HERE, EMPLOYMENT HERE. INTEL ANNOUNCED THEY'RE GOING TO MAKE A $7 BILLION INVESTMENT IN CHANDLER THAT'S GOING TO BRING THOUSANDS OF JOBS AND 10,000 INDIRECT JOBS. YOU KNOW WHAT THAT DOES TO GROW OUR TOTAL TAX BASE THAT GIVES US DOLLARS TO GIVE TEACHERS' RAISES. THAT'S HOW I MEASURE THE TAX BASE AND THAT'S HOW I MEASURE OUR SUCCESS. IT'S GROWING, NOT THAT I'M HIKING TAXES ON PEOPLE SO I'M TAKING MORE FROM THEM, BUT SPENDING MORE INSIDE THE STATE AND GROWING MORE AND INVESTING MORE, THAT ALLOWS ME TO HAVE DOLLARS TO REALLY TAKE CARE OF TEACHERS, PUBLIC EDUCATION, CAPITAL, CONSTRUCTION AND THE DEPARTMENT OF CHILD SAFETY AND PUBLIC SAFETY AND ALL OF THE DIFFERENT PRIORITIES OF GOVERNMENT.

TED SIMONS: IS THERE ANY THOUGHT TO EASE THOSE? AGAIN GOVERNER BREWER'S NOT SAYING THAT THE TAX CUTS WERE BAD, BUT A LITTLE TO AGGRESSIVE. ANY THOUGHT THAT MAYBE THEY WERE A LITTLE?

DOUG DUCEY: WE'RE GOING TO CONTINUE TO MOVE IN THE RIGHT DIRECTION AND MAKE THIS A MORE ATTRACTIVE STATE FOR COMPANIES TO MOVE TO. THE ECONOMY IS THE ISSUE, WHY WOULD YOU TAKE MORE MONEY OUT OF PEOPLE'S POCKETS, TAKE MORE MONEY OUT OF COMPANIES' POCKETS? THAT'S WHAT THEY GO ELSEWHERE. THAT'S WHAT JERRY BROWN IS DOING IN CALIFORNIA. WE ARE DOING THE OPPOTIST HERE, I THINK ITS A WINNING FORMULA.

TED SIMONS: WHEN WILL THAT WINNING FORMULA START BEING REFLECTED IN TERMS OF HARD, AND YOU GIVE ME THAT YOU'RE LOOKING AT ME LIKE THAT I'S NOT RELECTED ALREADY. YOU SAY IT'S ALREADY SHOWING REFLECTING THAT…

DOUG DUCEY: I THINK WE'RE GOING IN THE RIGHT DIRECTION. OUR STATE IS GROWING IN TERMS OF POPULATION AND THE ECONOMY AND WE'RE WINNING THESE COMPETITIVE SITUATIONS. WE TALKED ABOUT LUCID MOTORS A FEW MONTHS AGO. THIS WAS BETWEEN 13 DIFFERENT STATES AND 60 DIFFERENT MARKETS. THIS IS AN ELECTRIC CAR MANUFACTURING COMPANY THAT CAME TO RURAL ARIZONA. COMCAST, CATERPILLAR, APPLE, GOOGLE, WEMO, THESE ARE ALL COMPANIES OPERATING IN ARIZONA. WITH OUR ECONOMY GROWING, THERE'S ALWAYS GOING TO BE MORE TO DO. I THINK I CAN SIT ON THE STAGE WITH ANY OTHER GOVERNOR AND SAY THAT ARIZONA IN TERMS OF POPULATION GROWTH AND ECONOMIC GROWTH IS AS GOOD AS ANYWHERE IN THE COUNTRY, TEXAS, AND FLORIDA HAVE REALLY BEEN A MODEL OVER THE LAST DECADE. THEY'RE STILL DOING WELL. WE JUST TOOK A COMPANY FROM TEXAS. BUT I WANT TO GO IN THAT DIRECTION. I DO THINK WE'RE SEEING THE RESULTS. I THINK OFTENTIMES I HEAR FROM FOLKS FOCUSING ON THE NEGATIVE THAT'S HAPPENING IN THE STATE. I'VE GOT A REAL GRIP OF WHERE A GOVERNOR NEEDS TO ADDRESS THE SHORTCOMINGS AND WHERE WE NEED ADDITIONAL RESOURCES AND FUNDS. BUT TED, THERE'S A REASON EVERYONE IS MOVING HERE. THERE'S A REASON THESE COMPANIES ARE COMING HERE. THIS IS A GREAT PLACE TO LIVE. YOU HAVE TO GET OUTSIDE OF THE GOVERNOR'S OFFICE AND THE HORIZON STUDIOS AND SEE IT.

TED SIMONS: THANK YOU, GOVERNOR, IT'S ALWAYS A PLEASURE TO SEE YOU. THANK YOU FOR JOINING US. WE APPRECIATE IT.

DOUG DUCEY: YOU'VE GOT IT. THANKS TED.

TED SIMONS: THAT'S IT FOR NOW. I'M TED SIMONS, THANK YOU SO MUCH FOR JOINING US. YOU HAVE A GREAT EVENING.

SPOTLIGHT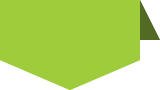 STAY in touch
with
azpbs.
org
!
Subscribe to Arizona PBS Newsletters: