Three local journalists will give their insight into the week's big stories.
Transcript:
TED SIMONS: COMING UP NEXT ON "ARIZONA HORIZON'S JOURNALISTS' ROUNDTABLE," AND AN INITIATIVE STATE LAWMAKERS APPROVE THE BUDGET. WE DISCUSS THE DETAILS. AND AN INITIATIVE EFFORT BEGINS TO FIGHT RECENT CHANGES IN THE INITIATIVE PROCESS. THE JOURNALISTS' ROUNDTABLE IS NEXT, ON "ARIZONA HORIZON."

TED SIMONS: GOOD EVENING AND WELCOME TO "ARIZONA HORIZON'S JOURNALISTS' ROUNDTABLE." I'M TED SIMONS. JOINING US TONIGHT: REBEKAH SANDERS FROM THE "ARIZONA REPUBLIC." HOWARD FISHER, AND JEREMY DUDA OF THE ARIZONA CAPITAL TIMES. THE ARIZONA LEGISLATURE PASSED A STATE BUDGET EARLY THIS MORNING, A 9.8-BILLION DOLLAR SPENDING PLAN. GIVE US A 30,000-FOOT VIEW HERE.

REBEKAH SANDERS: THE GOVERNOR IS DUBBING THIS THE EDUCATION BUDGET BECAUSE IT HAS 200 MILLION MORE IN SPENDING, AND MOST OF IT GOES TO K-12. DEMOCRATS ARE CROWING THAT THIS IS TOO LITTLE FOR SCHOOLS AND THAT THIS IS A DISGRACE GIVEN THE DIRE NEEDS IN OUR EDUCATION SYSTEM.

TED SIMONS: OVERALL 200 MILLION DOLLARS IN NEW SPENDING, THAT'S UP WHAT LIKE 2% OR SOMETHING ALONG THOSE LINES?

HOWARD FISCHER: YES. THE OTHER HALF OF THE EQUATION IS TO SAY, LOOK, WE ARE GIVING YOU WHAT YOU HAVE, IGNORING THE TAX CUTS, 170,000,000 IN NEW CORPORATE INCOME TAX CUTS. AND ANOTHER 10,000,000 IN TAX CUTS TO BUY VOTES. YES, IS IT GOOD IN TERM OF WHAT YOU HAD TO WORK WITH?

YES. SHOULD THE PIE BE BIGGER IF WE DIDN'T DO THE TAX CUTS.

TED SIMONS: IS THIS THE NEW EDUCATION BUDGET?

JEREMY DUDA: IT WENT TO EDUCATION. THE DEVIL IS IN THE DETAILS WHERE IT'S GOING. THIS IS WHERE THE FIGHT IS HAPPENING AND THE DEMOCRATS ARE GROUSING ABOUT THE BUDGET. YOU HAD 38 MILLION FOR GOVERNOR DUCEY'S PERFORMANCE BASED SCHOOL FUNDING. YOU HAD A FIGHT OTHER HOW MUCH THAT WAS GOING TO BE FOR. YOU WANTED 2% OVER FIVE YEARS, .4% A YEAR. YOU CAN SUPER SIZE IT A COUPLE OF TIMES A WEEK FOR THAT. THERE ARE LEGISLATIVE REPUBLICANS THAT ACTUALLY KIND OF PUSHED TO MAKE THAT 2% FOR TWO YEARS, IT'S A LITTLE BIT MORE.

TED SIMONS: THE UNIVERSITIES-OBVIOUSLY A STICKING POINT IN THIS PROCESS, HOW DID IT ALL GET WORKED OUT?

REBEKAH SANDERS: BASICALLY, THE GOVERNOR HAD WANTED TO USE SALES TAX TO HELP OUT THE UNIVERSITIES, BUT THERE WAS A LOT OF OPPOSITION FROM LOCAL GOVERNMENT, CITY AND COUNTIES WHO WOULD HAVE MISSED OUT ON THE REVENUE. INSTEAD, THEY HAVE CHANGED THAT AND THEY ARE USING THE GENERAL FUND AS BONDING AUTHORITY FOR UNIVERSITIES. I THINK THAT'S THE RIGHT DESCRIPTION.

HOWARD FISCHER: WHAT YOU ARE DOING, YOU ARE PROMISING THE UNIVERSITIES, WE'LL LET YOU BORROW A BILLION DOLLARS AND WE PROM IT TO GIVE YOU $27 MILLION TO PAY THAT BACK AND MORE AFTER THAT AND ON AND ON. THE PROMISE IS AS GOOD AS WHOEVER IS IN THE LEGISLATURE AT THE TIME. THERE IS A CLEAR NEED FOR FUNDING AT THE UNIVERSITIES. NOT ONLY HAVE THEY CUT STUDENT AID OF WHAT IT COSTS TO 38% OR SOMEWHERE IN THERE, BUT THE BUILDINGS ARE STARTING TO FALL INTO DISREPAIR. IF YOU WANT LABORATORIES, IF YOU WANT THE WORLD-CLASS RESEARCH, YOU NEED THE MONEY. THE POLITICAL PROBLEM FOR DEMOCRATS, YOU HAVE A PUSH FOR UNIVERSITY CAPITAL FUNDING. WE HAD A LAWSUIT FILED BECAUSE THE BUILDINGS ARE FALLING APART. WE HAD A BUILDING IN GLENDALE WHERE THE WALLS WERE LITERALLY COLLAPSING. DEMOCRATS ARE SAYING, NICE, BUT YOU CAN'T PIT THE UNIVERSITIES AGAINST THE PUBLIC SCHOOLS.

TED SIMONS: THEY WERE SAYING THAT AND THERE WAS THE IDEA THAT DEMOCRATS WOULD HAVE A SAY. THERE WAS THE THOUGHT THAT THEY WOULD BE PLAYERS ON THE BUDGET. THEY DID NOT WIND UP BEING PLAYERS JEREMY, SO WHAT HAPPENED?

JEREMY DUDA: THEY OVERPLAYED THEIR HAND AND THE REPUBLICANS CALLED THEIR BLUFF. I LOOKED LIKE THE DEMOCRAT'S SHINING MOMENT THE BONDING PROPOSAL. EVEN AFTER DUCEY SCRAPPED THE SALES TAX SCHEME TO PAY FOR IT, REPUBLICANS WERE AGAINST THIS. DEMOCRATS SAID WE'LL STAND UP FOR IT BUT YOU HAVE TO GIVE US 4% INCREASE OVER FOUR YEARS AND TANF. GOVERNOR WAS NOT KEEN ON MAKING THE DEAL, SO HE GAVE OUT MORE GOODIES TO THE REPUBLICANS. WE ENDED UP WITH A TAX CUT BECAUSE OF THAT, MONEY FOR FREEDOM SCHOOLS BECAUSE OF THAT. ONCE THE CARS WERE ON THE TABLE, DEMOCRATS VOTED FOR IT ANYWAY. NOT ONLY DID THEY NOT GET WHAT THEY WANTED, THEY LOST SOME OF THIS.

REBEKAH SANDERS: BUT SOME OF THEM WILL HAVE A NO VOTE ON THEIR RECORD FOR TEACHER RAISES AND UNIVERSITY FUNDING. THAT WILL BE EMBLAZONED ON MAILERS THAT THEY DIDN'T VOTE FOR THE FUNDING.

TED SIMONS: DID THEY OVERPLAY THEIR HAND? THEY WANTED 4% AS OPPOSED TO 2% OVER A COUPLE OF YEARS, AND THEY WANTED CASH ASSISTANCE TO BE RESTORED. WERE THOSE ALL OR NOTHING AS FAR AS THE DEMOCRATS WERE CONCERNED?

REBEKAH SANDERS: AS JEREMY SAID, THEY WENT FROM .4% TEACHER SALARY RAISE IN ONE YEAR TO FOUR YEARS, SO THAT'S BETTER.

HOWARD FISCHER: THIS WAS A MISSED OPPORTUNITY ON BOTH SIDES. I THINK IF THE DEMOCRATS SAID, LOOK, THE TANF RESTORATION IS $30 MILLION, MAYBE LESS, AND IT'S MORE OF A PHILOSOPHICAL THING. PERHAPS THEY COULD HAVE HAD FOR THAT AND YOU WOULDN'T END UP WITH MONEY GOING TO FREEDOM SCHOOLS AND ANOTHER INCOME TAX CUT. THE 4% WAS NEVER GOING TO SELL. MAYBE THERE IS MIDDLE GROUND, THIRD YEAR 1%, AND HAD PEOPLE ACTUALLY BEEN WILLING TO TALK TO EACH OTHER, THERE ARE MISCONNECTIONS HERE IN TERMS OF REBECCA RIOS CALLING THE GOVERNOR AND LEAVING A MESSAGE. THERE WAS A REAL MISSED OPPORTUNITY HERE FOR SOME DIALOGUE.

TED SIMONS: SO INSTEAD OF DEMOCRATS HAVING A SAY IN THIS, BASICALLY, THE REPUBLICANS JUST PITCHED WOO TO THE MORE CONSERVATIVE SIDE OF THE PARTY.

JEREMY DUDA: SURE AND GOVERNOR DUCEY GOT WHAT HE WANTED WITH SOME OF THEM ON THE BONDING BILL GETTING FLACK. WE STILL SUPPORT UNIVERSITY FUNDING. THIS IS THE BEST BILL THAT WAS AVAILABLE SO WE VOTED FOR IT. IT'S AN IMPORTANT POINT THAT REBECCA MENTIONED ABOUT THE POLITICAL FALLOUT OF SOME OF THESE VOTES. WE HAVE A REELECTION COMING UP IN THE FALL FOR GOVERNOR DUCEY. HE'S PROCLAIMED HIMSELF THE EDUCATION GOVERNOR. DEMOCRATS PROCLAIMED HIM A TERRIBLE EDUCATION GOVERNOR, AND THESE VOTES ARE ALL VERY MUCH GOING TO BE A PART OF NEXT YEAR'S ELECTOIN.

HOWARD FISCHER: THE PRICING WOO TO THE REPUBLICANS, THEY WON THE VOTE, YOU CAN ONLY HAVE SALES TAX ELECTIONS ON EVEN NUMBERED YEARS IN NOVEMBER. RIGHT NOW THEY CAN DO IT FOUR TIMES A YEAR ON EVEN OR ODD NUMBERED YEARS. CITIES HAVE DIFFERENT CYCLES OF ELECTION LIKE TUCSON. WHAT MAKES THIS STUPID IN MY OPINION IS THAT THERE WAS A COURT RULING FIVE YEARS AGO THAT SAID, NO YOU CAN'T DO THIS. CHARTER CITIES HAVE THESE RIGHTS. WE'LL DO IT BECAUSE IT BOUGHT VOTES. I LOVE THE TAX CUT. RIGHT NOW AS AN INDIVIDUAL, YOU GET TO TAKE OFF $2,100 INCOME BEFORE YOU COMPUTE YOUR TAXES. WE'LL RAISE IT ANOTHER $100. GUESS WHAT THAT MEANS? IF YOU ARE AT THE TOP TAX RATE, YOUR SALARY RANGE $15O THOUSAND OR MORE, YOU KNOW WHAT THAT MEANS? $4.53 CENTS A YEAR.

TED SIMONS: NOT ONLY THAT, BUT THERE WAS A BIG PUSH BY THE PRIVATE FIRMS THAT HELPED THE DEVELOPMENTALLY DISABLED. THEY WANTED AN $18 MILLION INCREASE ALONG WITH THEIR $33 MILLION BECAUSE OF THE INCREASE IN THE MINIMUM WAGE. SO, AT THE SAME TIME THAT WAS A NO GO, HERE COMES A TAX CUT SAILING THROUGH. WHAT IS GOING ON HERE?

JEREMY DUDA: WELL, THE DEVELOPMENTAL DISABILITY COMMUNITY, AS YOU MENTIONED, THEY GOT MORE THAN THEY HAD TO. THERE WAS A LAWSUIT FROM THE CHAMBER OF COMMERCE CROWD. THEY LOST. THIS WAS PRETTY MUCH PAR FOR THE COURSE. THE LEGISLATURE HAS BEEN UNDERFUNDING THESE FOLKS FOR YEARS. THEY ARE GETTING MORE BECAUSE THEY PAY MORE BUT IT'S NOT WHAT THEY NEED OR WHAT THEY WANT.

REBEKAH SANDERS: WELL IT IS INTERESTING TO THINK ABOUT THE POSSIBILITY THAT DEMOCRATS WERE HEAVILY IN SUPPORT OF RAISING THE MINIMUM WAGE THAT CAUSED MORE COSTS DOWN THE LINE FOR GOVERNMENT SERVICES. THAT IS MONEY THAT IS BEING TAKEN OUT OF THE BUDGET, OR THAT NEEDS TO BE PROVIDED TO THESE SERVICE PROVIDED TO GO TO OTHER THINGS. IT'S CHOOSING YOUR PRIORITIES.

TED SIMONS: THE $10 MILLION TAX CUT HOW MUCH DOES THAT MEAN TO THE AVERAGE PERSON IN AN AVERAGE LIFE?

HOWARD FISCHER: WELL I THINK IN TYPICAL TAX BRACKET, $2.63 IN APRIL WHEN YOU FILE YOUR TAX RETURN. I DON'T THINK IT WILL BUY YOU A BIG MAC. WE ARE STIMULATING THE ECONOMY HERE.

TED SIMONS: SOMETHING ELSE THAT HAPPENED, AND REBECCA, I KNOW YOU COVER THE COUNTY. GANG ENFORCEMENT FUNDING. THIS IS SOMETHING -- WHEN JOE ARPAIO WAS SHERIFF OF MARICOPA COUNTY, GANG ENFORCEMENT FUNDING GUNG HO. HE'S NOT SHERIFF ANYMORE, GONE?

REBEKAH SANDERS: THAT'S RIGHT, ONE SHERIFF OUT OF 15 WAS STRIPPED OF THIS GANG ENFORCEMENT FUNDING. THAT WAS THE DEMOCRAT THAT REPLACED ARPAIO, PAUL PENZONE. SO OF COURSE THE SHERIFF IS CALLING IT PARTISAN POLITICS. THE MONEY IS GOING TO TWO OTHER COUNTIES AND TESTING RAPE KITS. HE SAYS, LOOK, WE ARE USING THIS TO GO AFTER DRUG CARTELS, AND INTERRUPT GANGS AND KEEP THE PUBLIC SAFE. WHY ARE YOU DOING THIS? OF COURSE IT IS A TINY FRACTION OF HIS BUDGET, BUT FOLKS IN THE LEGISLATURE ARE SAYING, IT'S ALSO GANG AND IMMIGRATION FUNDS. YOU SAID YOU ARE NOT TOUGH ON IMMIGRATION LIKE JOE ARPAIO WAS. WHY DO YOU NEED THE MONEY?

TED SIMONS: WHY WOULD SOMETHING LIKE THIS HAPPEN?
HOWARD FISCHER: POLITICS.

TED SIMONS: NO NOT POLITICS, BLATANT POLITICS.

HOWARD FISCHER: WELL IT HAPPENED A NUMBER OF YEARS AGO, I REMEMBER THE FUNDS TAKEN FROM A DEMOCRATIC SHERIFF IN PIMA COUNTY, AND GIVEN TO A CERTAIN REPUBLICAN SHERIFF IN MARICOPA COUNTY. THIS HAPPENS CLEARLY ALL THE TIME. THIS ISSUE OF SOMEHOW THAT BECAUSE PAUL PENZONE SAID HE'S NOT GOING TO DO WHAT JOE ARPAIO DID ON IMMIGRATION. ARPAIO COST THE STATE $70 MILLION IN LEGAL FEES OVER THE IMMIGRATION POLICY. I CAN UNDERSTAND MR. PENZONE'S DESIRE NOT TO FOLLOW IN THOSE FOOTSTEPS.

JEREMY DUDA: YOU HAVE THE NEW REPUBLICAN SHERIFF IN PIMA COUNTY. HE IS NOT A BIG IMMIGRATION ENFORCEMENT GUY EITHER. HE HAS NOT GONE AS FAR AS PAUL PENZONE. WE ARE NOT ENFORCING IMMIGRATION LAW. I GUESS THAT IS STILL A LITTLE BIT SHORT OF WHERE PENZONE WENT.

HOWARD FISCHER: HE'S A REPUBLICAN.

JEREMY DUDA: HE IS A REPUBLICAN.

REBEKAH SANDERS: THERE IS GOOD NEWS IN THE BUDGET. I COVER MARICOPA COUNTY SO I HAVE BEEN WATCHING THAT. COUNTIES ARE REALLY STRAPPED RIGHT NOW. THEY HAVE BEEN PAYING FOR SOME OF THE STATE'S PROGRAMS SINCE THE RECESSION WHEN THEY TRIED TO BALANCE THE BUDGET. IT'S CONTINUED AND CONTINUED. WE ARE TALKING ABOUT TWO SMALL COUNTIES NEAR LA PAZ THAT ARE NEAR BANKRUPTCY BECAUSE OF THIS. IN THIS BUDGET THERE WAS RELIEF, EXTRA TRANSPORTATION MONEY, EXTRA LOTTERY MONEY, EXTRA MONEY ON THE JUVENILE CORRECTION SIDE. COUNTIES ARE PLEASED THAT THEY MADE OUT BETTER THAN THEY WERE EXPECTING. IT'S GOING TO BE A PROBLEM THAT NEEDS TO BE SOLVED IN THE NEXT YEAR OR TWO.

TED SIMONS: BACK TO THE POLITICS OF THIS, REPRESENTATIVE ANTHONY KERN, QUOTE, ELECTIONS HAVE CONSEQUENCES. WE ARE TALKING LAW ENFORCEMENT FUNDING.

HOWARD FISCHER: THAT'S TRUE. HIS ARGUMENT AS MENTIONED, IF THE SHERIFF OF THIS COUNTY ISN'T GOING TO ENFORCE THE IMMIGRATION LAWS LIKE WE THINK HE SHOULD, WHY SHOULD WE HELP HIM OUT FINANCIALLY? THE ARGUMENT OF THE GOVERNMENT'S OFFICE, WE HAVE UNTESTED RAPE KITS, WE ARE GOING TO SHIFT THE MONEY TO THAT. THE GOVERNOR'S ORIGINAL PROPOSAL HAD THE MONEY FOR THE RAPE KITS. IT'S A SHELL GAME IN TERMS OF WHAT WE ARE USING THE MONEY FOR.

TED SIMONS: THIS IS ALL DONE NEXT WEEK, IT SHOULD BE ADIOS? WHAT

JEREMY DUDA: MONDAY OR TUESDAY, THAT'S IT FOR THE SESSION. THERE IS NOT A LOT OF BILLS LEFT TO TAKE CARE OF. THE FAILED BILL IN THE SENATE WILL COME BACK. COUPLE OF OTHER THINGS, FAILED REFERENDUM WELCOME BACK.

TED SIMONS: ARE WE GOING TO SEE A BUNCH OF LAWMAKERS WITH DOZENS OF BILLS MOST OF THEM HAVEN'T READ OR VOTED ON AT THE LAST SECOND. IS THAT HAPPENING?

JEREMY DUDA: OF COURSE. THAT'S WHAT SIGNEE DIE IS FOR.

HOWARD FISCHER: WITH A FEW EXCEPTIONS WHERE YOU CAN SUSPEND THE RULES, THE RULES HAVE BEEN IN COMMITTEE. IT'S NOT OUT OF THE DARK OF NIGHT OR DR. FRANKENSTEIN DUCEY'S BOX OF TRICKS.

TED SIMONS: GOVERNOR A WINNER IN THIS BUDGET?

REBEKAH SANDERS: HE CAN SAY I RAISED TEACHER SALARIES, BUT I THINK YOU SAW A LOT OF PUSH BACK WHEN HIS PROPOSED BUDGET CAME OUT WITH SMALL SALARY RAISES. I THINK TEACHERS ARE POTENTIALLY GOING TO BE UP IN ARMS ABOUT THIS AND NOT FORGET IT.

HOWARD FISCHER: AND THAT HAS IMPLICATIONS FOR THE UPCOMING ELECTION. DAVID GARCIA IS ALREADY IN THE RACE, STEVE FARLEY MAY BE GETTING IN WHETHER HE GETS UNIVERSITY FUNDING. EDUCATION IS GOING OT BE THE ISSUE FOR 2017.

TED SIMONS: THE HOUSE REPEALED MUCH OF THE AFFORDABLE CARE ACT. A MAJOR CONCERN TO ARIZONA, $839 MILLION TO MEDICARE OVER THE NEXT TEN YEARS. WHAT IS THE IMPACT?

JEREMY DUDA: ONE OF THE BIGGEST IMPACT IF IT GETS THROUGH THE SENATE IN CURRENT FORM WHICH IT ALMOST CERTAINLY WON'T, IT WILL CAP MEDICARE EXPENSES, PRETTY SEVERE CAPS. A FEW YEARS AGO WITH GOVERNOR BREWER RAN THIS THREW THE LEGISLATURE. NOW WHAT THE AMERICAN HEALTHCARE ACT WOULD DO, STARTING IN 2020, IT WOULD END THE MEDICAID EXPANSION. THEY ARE GRANDFATHERED IN. THE NEW PEOPLE WILL NOT BE ABLE TO ENROLL. THIS WILL PRETTY MUCH END OUR MEDICAID EXPANSION PROGRAM, POTENTIALLY COSTING US HALF A BILLION DOLLARS TO KEEP ALL OF THIS GOING.

TED SIMONS: I HEARD THIS MORE THAN ONCE THIS ENDS MEDICAID EXPANSION IN ARIZONA.

HOWARD FISCHER: DO WE KEEP IT GOING? WHEN THE FEDERAL MONEY DRIES UP, AND IT WILL EVENTUALLY, DO WE MAKE IT SELF DESTRUCT OR IS THE POLITICAL REALITY, ONCE YOU SAY, WE'LL KICK 400,000 PEOPLE OFF OF HEALTHCARE IN ARIZONA ASSIST, WE ARE TALKING REAL PEOPLE, FOLKS THAT PEOPLE KNOW, AND SAY, NOPE I'M SORRY YOU DON'T QUALIFY FOR HEALTHCARE BECAUSE YOU MAKE TOO MUCH. YOU MAKE MORE THAN $17,000 A YEAR FOR YOUR FAMILY, THAT'S BECOMES A POLITICALLY TRICKY PROBLEM HERE. WE HAVE TO SEE WHERE THE RESOURCES ARE AND IF THE LEGISLATURE IS WILLING TO SAY WE ARE GOING TO LET THESE PEOPLE GO WITHOUT COVERAGE.

JEREMY DUDA: THE EXPANSION POPULATION, PEOPLE OVER 100% OF THE FEDERAL POVERTY LEVEL UP TO ABOUT I BELIEVE 138%. AND THE STATE OF ARIZONA WAS SUPPOSED TO COVER BEFORE BUT WE CUT THAT DURING THE GREAT RECESSION. THAT'S OPEN TO ANOTHER LAWSUIT. THAT IS ABOUT 108,000 PEOPLE THAT WOULD DROP OFF THE ROLLS JUST FOR THAT POPULATION.

HOWARD FISCHER: THIS IS WHERE IT GETS TRICKY. THOSE FOLKS ARE PAID FOR BY AN ASSESSMENT ON HOSPITALS. THIS IS A CASE BEFORE THE COURTS HERE. THE EXPANSION IS PAID FOR BY THE FEDS. IF THE EXPANSION GOES AWAY DO THE HOSPITALS KEEP PAYING FIGURING IF WE HAVE MORE PEOPLE WITHOUT COVERAGE, DOES THAT HELP IN THE LONG RUN? OR AT THAT POINT IS THE DEAL BROKEN?

TED SIMONS: YOU HAD MENTIONED THAT THIS NOW GOES TO THE SENATE. IT WINDED UP AS ANYTHING THAT HITS THE PRESIDENT'S DESK IS NOT GOING TO LOOK SIMILAR TO WHAT WE SEE HERE. STILL, THESE ARE MOVING GOAL POSTS. WHAT ARE YOU HEARING? SOMEONE HAS TO MAKE A DECISION DOWN THE PIKE.

JEREMY DUDA: WHEN WE SEND IT BACK TO THE HOUSE, DON'T EXPECT IT TO LOOK LIKE THIS. THERE IS CONCERN FOR EXPANSION STATES, CONCERNS ABOUT PREEXISTING CONDITIONS, CONCERNS ABOUT A LOT OF PROVISIONS OF THIS. IF THEY GET RID OF IT, IT'S NOT GOING TO PASS. REMEMBER HOW TOUGH IT WAS TO GET THE VOTES FOR THIS IN THE HOUSE.

TED SIMONS: WHAT ABOUT STATE LAWMAKERS? ARE THEY WAITING FOR THE NEXT SHOE TO DROP?

HOWARD FISCHER: YOU HAVE THE INITIAL REACTION FROM REPUBLICANS. THE DEMOCRATS SAYING THE WORLD IS GOING TO END. THE FISCAL REALITY HASN'T HIT THEM YET. THE IMPLICATIONS HAVEN'T HIT YET. THEY ARE RESPONDING POLITICALLY. UNTIL THEY SEE WHAT COMES OUT OF THE SENATE, AND THEN THEY CAN DECIDE LOOK AT THE REALITY OF WHAT WE HAVE TO DO, THEN MAYBE SOME MORE MODERATE VOICES WILL COME UP.

TED SIMONS: MAYOR WOOD AND PAUL JOHNSON ARE TEAMING TOGETHER TO PUT LIMITS ON INITIATIVES AND REFERENDUM. YOU ARE ASKING THE PUBLIC TO VOTE ON WHETHER OR NOT THEY LIKE LIMBS ON THE PUBLIC VOTING. SOUNDS LIKE A DONE DEAL, BUT THEY HAVE TO GET SIGNATURES.

JEREMY DUDA: THAT IS RIGHT, AND THEY DON'T HAVE MUCH TIME, ONLY 90 DAYS FROM WHEN THE SESSION ENDS. THEY HAVE TO WORK FAST. THERE WAS OUTCRY DURING THE LEGISLATIVE SESSION AGAINST THESE MEASURES, WHICH WOULD MAKE IT MUCH HARDER FOR SPECIAL INTEREST GROUPS AND GRASSROOTS GROUPS TO PUT THINGS ON THE BALLOT BY COLLECTING SIGNATURES. IT WOULD BE MORE EXPENSIVE, IT WOULD BE TIME IN COURT, POTENTIALLY, SO FOLKS FOUGHT THAT AT THE LEGISLATURE, BUT THEY LOST. THEY WERE NOT ABLE TO PUT ENOUGH PRESSURE ON THE GOVERNOR NOT TO SIGN IT. I WONDER IN THE MIDDLE OF THE SUMMER, WHEN IT IS REALLY HOT AND IT IS THE MOST DIFFICULT TO COLLECT THESE SIGNATURES, CAN THEY DO IT?

HOWARD FISCHER: IT'S EASIER THAN TO PROPOSE A NEW LAW. THE SECOND THING THEY HAVE WORKING FOR THEM, THERE ARE A BUNCH OF GROUPS OUT THERE WITH A SELFISH REASON FOR WANTING THE PROCESS, THEY HAVE IGNORED US. WHETHER IT IS MEDICAL MARIJUANA, BAN ON COME FIGHTING. YOU CAN'T SMOKE IN BARS BECAUSE FOLKS WENT TO THE BALLOT TO DO THAT.

REBEKAH SANDERS: REPUBLICAN AND CONSERVATIVE ISSUES AS WELL, LIMITING CERTAIN PROPERTY TAXES AND THINGS LIKE THAT.

HOWARD FISCHER: SO YOU MAY BE ABLE TO BUILD WHAT JOE CALLED A "STAR WARS" STYLE OF COALITION ON THIS.

TED SIMONS: WE'LL HAVE GRANT WOODS ON THE PROGRAM MONDAY. BECAUSE WE HAVE YOU HERE, REBEKAH, WE HAVE ONLY A COUPLE OF MINUTES LEFT, THEY ARE TALKING ABOUT VOTER REGISTRATION FORMS AND FOLKS WHO SHOULD HAVE BEEN ABLE TO VOTE, NOT BEING ABLE TO VOTE? TALK WITH US ABOUT THIS.

REBEKAH SANDERS: THIS IS A FIGHT GOES BACK MORE THAN A DECADE WHEN ARIZONANS PASSED LIMITATION ON BE VOTER REGISTRATION. IF YOU USE A STATE REGISTRATION FORM, YOU HAVE TO USE PASSPORT, DRIVERS LICENSE, DIFFERENT THINGS THAT CAN PROVE YOU ARE A CITIZEN. WHAT HAS HAPPENED ALL THESE YEARS, IS WHEN THE FORM COMES IN AND SAY A VOTER DIDN'T HAVE THEIR DRIVERS LICENSE WITH THEM, AND DIDN'T WRITE ANYTHING DOWN, SO THEY HAVEN'T PROVIDED PROOF OF CITIZENSHIP, THOSE FORMS GO INTO THE BOX. A REMINDER LETTER IS SENT TO THE APPLICANT. IF THEY DIDN'T RESPOND, IT WAS, YOU KNOW, WE ARE DONE. ADRIAN FONTES, THE NEW DEMOCRAT WHO HAS TAKEN OVER THE RECORDER'S OFFICE SINCE BEING ELECTED LAST YEAR SAYS I'M GOING TO HIRE STAFF. HE HAS HIRED STAFF TO RESEARCH OUR STATE INFORMATION SYSTEM TO FIND OUT IF THESE FOLKS ARE CITIZENS. IF I CAN FIGURE IT OUT MYSELF, I'M ADDING THEM TO THE ROLES.

TED SIMONS: IS THAT THE JOB OF THE MARICOPA COUNTY RECORDER?

HOWARD FISCHER: IT DEPENDS ON WHO YOU TALK TO. IF YOU BELIEVE THE COUNTY RECORDER IS TO FILE WHAT PEOPLE FILE AND NOT PURSUE IT MORE, THEN NO. THIS IS A PHILOSOPHICAL DEBATE MUCH MORE THAN A LEGAL DEBATE.

TED SIMONS: WHAT ARE YOU SEEING OUT OF THIS?

JEREMY DUDA: ADRIAN FONTES TOOK OVER THE BIG REPUBLICAN COUNTY, LEGISLATURES PASSING THESE LAWS. DEMOCRATS DON'T LIKE VOTER I.D. STUFF. HE'S RARING FOR A FIGHT AND IT LOOKS LIKE HE IS GOING TO GET IT.

REBEKAH SANDERS: IT'S A LEGAL QUESTION. THERE ARE STATUTES AND ELECTION MANUALS THAT LAY OUT THE STEPS. IT SEEMS TO PROHIBIT WHAT HE'S DOING, BUT YOU CAN INTERPRET IT IN A VARIETY OF WAYS.

TED SIMONS: I FOUND IT INTERESTING THAT TOM HORN CAME OUT AND SAID…

REBEKAH SANDERS: IT MADE MY JAW DROP. HE DEFENDED THE VOTER I.D. LAW BEFORE THE SUPREME COURT. I REMEMBER BEING IN THE CHAMBERS AND HIM GIVING A FULL THROAT DEFENSE ON THIS. I CALLED HIM EXPECTING HIM TO AND THOUGHT HE WOULD SAY OH ADRIAN CAN'T DO THIS, AND HE SAID, THAT SOUNDS REASONABLE.

TED SIMONS: WE GOT TO STOP IT RIGHT THERE. MONDAY ON ARIZONA HORIZON: WE'LL HAVE MORE ON SCHOOL DISTRICTS FILING SUIT AGAINST THE STATE OVER A LACK OF CAPITAL FUNDING FOR SCHOOL MAINTENANCE, AND WE'LL LOOK AT HOW ARIZONA WATER INFRASTRUCTURE. THAT'S MONDAY AT 5:30 AND 10:00 ON THE NEXT "ARIZONA HORIZON." I'M TED SIMONS. YOU HAVE A GREAT WEEKEND.
In this segment:
Rebekah Sanders: The Arizona Republic
Howard Fischer: Capital Media Services
Jeremy Duda: Arizona Capital Times
SPOTLIGHT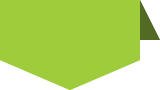 STAY in touch
with
azpbs.
org
!
Subscribe to Arizona PBS Newsletters: