Colleen Jennings-Roggensack is the subject of our next In-Focus show. Jennings-Roggensack has been presenting the performing arts for the past 35 years. She is currently ASU Vice President for Cultural Affairs and the Executive Director of ASU's Gammage. She previously served on the National Council on the Arts and has worked with the National Endowment for the Arts. She's also spent some time on the stage as a former dancer and choreographer.
Transcript:
TED SIMONS: COMING UP NEXT ON THIS SPECIAL EDITION OF ARIZONA HORIZON: AN IN-FOCUS INTERVIEW WITH COLLEEN JENNINGS ROGGENSACK. SHE'S A FORCE IN THE ARTS WORLD, ARIZONA'S ONLY TONY AWARD VOTER, AND THE WOMAN IN CHARGE OF ALL OF A-S-U'S EVENTS. "HORIZON" IN FOCUS WITH COLLEEN JENNINGS ROGGENSACK NEXT ON ARIZONA "HORIZON."

ARIZONA "HORIZON" IS MADE POSSIBLE BY CONTRIBUTIONS FROM THE FRIENDS OF ARIZONA PBS, MEMBERS OF YOUR PBS STATION. THANK YOU!

TED SIMONS: GOOD EVENING AND WELCOME TO THIS SPECIAL IN FOCUS EDITION OF ARIZONA "HORIZON." I AM TED SIMONS. OUR GUEST TONIGHT IS THE KIND OF PERSON YOU WANT AT YOUR DINNER PARTY: COLLEEN JENNINGS ROGGENSACK, THE EXECUTIVE DIRECTOR OF ASU'S GAMMAGE AUDITORIUM. JENNINGS-ROGGENSACK BEGAN HER CAREER AS A DANCER AND THEN MOVED BACKSTAGE BECOMING ONE OF THE MOST WELL-RESPECTED PEOPLE IN THE WORLD OF BROADWAY. SHE SPENDS A LOT OF HER TIME IN NEW YORK SEEING THE LATEST PLAYS AND MUSICALS AND NOW SHE'S OVERSEEING THE BUILDING OF THE ASU'S NEW FOOTBALL STADIUM. COLLEEN JENNINGS ROGGENSACK WELCOME TO ARIZONA HORIZON IN FOCUS GOOD TO SEE YOU AGAIN.

COLLEEN JENNINGS-ROGGENSACK: GOOD TO SEE YOU, TED, AS ALWAYS.

TED SIMONS: WHEN YOU LOOK AROUND, DOES THIS FEEL LIKE YOUR BABY?

COLLEEN JENNINGS ROGGENSACK IT IS SO MY BABY. IT IS BY BIG, BEAUTIFUL BABY WHO HAS GONE THROUGH GROWING PAINS LIKE ANY OTHER BIG BEAUTIFUL BABY. WE HAVE ADDED 118 STALLS AND TWO ELEVATORS TO THIS BIG BEAUTIFUL BABY SO EVERYONE IS GUARANTEED TO HAVE A GREAT TIME.

TED SIMONS: THIS IS LIKE YOUR IDENTITY ALMOST.

COLLEEN JENNINGS-ROGGENSACK: IT TRULY IS. I AM NOT REALLY EVEN KIDDING ABOUT THE BATHROOMS AND THE STALLS. I WAS TAKING SOMEONE ON TOUR AND I SAID THESE RAMPS THAT COME UP IN THE BUILDING THEY WERE NOT HERE BEFORE I CAME. THAT BIG SIGNAGE OUTSIDE AND THE FACT THAT THIS LARGE SOUND SHELL CAN MOVE, THAT WASN'T HERE BEFORE I CAME. I WENT ON AN ARCHITECTURAL ADJUSTMENT TOUR.

TED SIMONS: HOW IMPORTANT -- THIS IS SUCH A LOVELY THEATER -- HOW IMPORTANT ARE THEATERS TO THEATER PEOPLE?

COLLEEN JENNINGS-ROGGENSACK YOU KNOW THEY ARE EXTREMELY IMPORTANT. FIRST OF ALL, PEOPLE FALL IN LOVE WITH WHAT IS ON THE STAGE BUT THEY ALSO FALL IN LOVE WITH WHAT HOUSES THE STAGE AND SO IN OUR CASE, THIS IS THE LAST BUILDING, FRANK LOYD WRIGHT, BUILT AND DESIGNED. IT HAS THAT GREAT ARCHITECTURAL NOTERIETY BUT IT IS HOME TO PEOPLE WHO HAVE ASKED THEIR HAND IN MARRIAGE, WHO WATCH THEIR CHILD GRADUATE, WHO BECAME A CITIZEN OF THE UNITED STATES, WHO WAS SWORN IN THE ARIZONA BAR, OR IN OUR CASE ONE OF MY MOST SPECIAL, SPECIAL EVENTS THAT WE LAID ARIZONA'S FAVORITE SON, BERRY GOLDWATER, TO REST ON THIS STAGE AT HIS REQUEST.

TED SIMONS: TOURINGS GROUPS FIRST REACTION WHEN THEY SEE THIS PLACE?

COLLEEN JENNINGS-ROGGENSACK THE FIRST REACTION IS I HAD NO IDEA IT WAS THIS BIG. I BELIEVE WE ARE SECRETLY THE MINI GRAND CANYON. MR. BUT MR. WRIGHT WAS BRILLIANT BECAUSE THE BALCONY IS CLOSE AS WELL SO IT AS A BIG SPACE BUT INTIMATE. WE HAVE ARTISTS LIKE BILLY CRYSTAL WHO CAME AND DID HIS SHOW AND SAID 3,000 SEATS AND THEN STOOD ON THE STAGE AND WENT WHOA, THIS IS AN INTIMATE SPACE. AND I THINK THAT IS WHY IT IS A FAVORITE SPACE NOT JUST FOR OUR THEATER GOERS IN THE VALLEY BUT FOR PRODUCERS TO HAVE THEIR WORK TRAVELED HERE. I HAVE HAD ARTISTS FROM DAVID STONE WHO DID WICKED TO THE PRESIDENT OF DISNEY THEATRICS SAYING OUR WORK LOOKS BETTER HERE THAN IN NEW YORK OR LONDON.

TED SIMONS: AND YOUR ENTHUSIASM FOR THEATER IS OBVIOUS. WHEN DID YOU DECIDE THIS IS YOUR LIFE?

COLLEEN JENNINGS-ROGGENSACK: I THINK YOU KNOW THINGS WHEN YOU ARE VERY YOUNG. MY FATHER WAS IN THE MILITARY, WE WERE AIR FORCE BRATS AND WE MOVED EVERYWHERE. I WOULD CREATE SHOWS AND IN THE FOURTH GRADE I CREATED A SHOW STARRING MY SISTER AND WE DID A SERIES OF BROADWAY SHOW TUNES AND I SOLD TICKETS AND DID THE ADVERTISING IN MY BACKYARD. AND MY PARENTS WERE LIKE WHAT A STRANGE CHILD. I WOULD RUN SHOWS ALL SUMMER LONG SO I THINK IN THE FOURTH GRADE I STARTED PRESENTING WORK.

TED SIMONS: I READ YOU WATCHED THE TONY AWARDS. YOU WOULD SIT IN FRONT OF THE TV WRAPPED AROUND IT.

COLLEEN JENNINGS-ROGGENSACK: THERE WAS ONE TIME IN OUR LIFE WHEN WE COULD HAVE OUR TELEVISION TRAYS AND WATCH TELEVISION TOGETHER AS A FAMILY AND IT WAS THE TONY'S. THEY DID BROADWAY SHOWS AT THAT TIME BUT PLAYS WERE IMPORTANT. SO YOU WOULD WATCH SEGMENTS FROM EVERY SINGLE PLAY. IT WAS ONE OF THE MOST FABULOUS THINGS. BOTH MY PARENTS HAVE PASSED ON BUT BEFORE THEY DID, I WAS ABLE TO CALL THEM AND SAY MOM AND DAD, I AM GOING TO THE TONY'S. IT WAS REALLY QUITE A THRILL.

TED SIMONS: DID THEY TRY TO TALK YOU OUT OF IT?

COLLEEN JENNINGS-ROGGENSACK: NO, THEY WERE REALLY GREAT. THEY GAVE ME EXCELLENT TEXT TO GUIDE MY LIFE. YOU WILL BE A SUCCESS IF YOU BROADEN YOUR HORIZONS AND GIVE BACK TO YOUR COMMUNITY AND GET A JOB. I DID ALL THREE. I BROADEN MY HORIZONS EVERY DAY, GIVE BACK TO THE COMMUNITY AND I HAVE A JOB.

TED SIMONS: STARTED AS A DANCER. HOW FAR DID YOU GO AS A DANCER?

COLLEEN JENNINGS-ROGGENSACK: I DID A LOT OF WORK WITH CONTEMPORARY DANCE COMPANIES. I DID WORK WITH MATTHEW DIAMOND, TRISH BROWN WHO HAS SINCE PASSED ON. I DID A LOT WITH CONTEMPORARY DANCE AGENCIES. I WAS A MARTHA GRAHAM TRAINED DANCER.

TED SIMONS: TALK TO US ABOUT THAT.

COLLEEN JENNINGS-ROGGENSACK: I LEARNED CLASSES AND TECHNIQUE FROM MARTHA AND THEN WORKED WITH COMPANIES THAT WERE TRAINED IN THE GRAHAM TECHNIQUE. I DANCED WITH THE DANCE CONNECTION AND COLORADO DANCE THEATER AND WE DID CONTEMPORARY DANCE WORK AND VERY DIFFERENT THAN BROADWAY. IT WAS THE DOWNTOWN SCENE. IT WAS BILL T. JONES WHO WE HAVE HAD HERE AND I WAS ONE OF THE FEW PEOPLE WHO KNEW HIM BEFORE HIS LIFE AND HIS LIFE PARTNER AND HIM WERE TOGETHER.

TED SIMONS: DID YOU DO CHOREOGRAPHY?

COLLEEN JENNINGS-ROGGENSACK: I DID AND I LOVE IT. IT HELPS RUNNING A THEATER. YOU HAVE A PROBLEM, THEN YOU GET A GROUP OF PEOPLE TOGETHER, AND SAY YOU TAKE THAT PART, YOU TAKE THAT PART AND BOOM WE HAVE A SHOW. SO IT MAKES SENSE IT TRANSLATED INTO BEING THE EXECUTIVE DIRECTOR WITH THEATRE.

TED SIMONS: DID IT MAKE SENSE TO GO INTO THE ORGANIZATIONAL ASPECT OF THE ARTS?

COLLEEN JENNINGS-ROGGENSACK: YOU KNOW ACTUALLY INITIALLY, IT DIDN'T. I HAVE A GREAT MENTOR. HE RAN WOLF TRAP IN VIRGINIA. HE WAS THE CULTURAL DIRECTOR OF THE OLYMPICS WHEN THEY WERE IN MUNICH. WE BECAME FRIENDS AND HE SAID WHAT DO YOU WANT TO DO WITH YOUR LIFE? AND I SAID I ALWAYS BE AROUND DANCE AND HE SAID HOW ABOUT OTHER THINGS? AND I SAID OKAY. SO HE HIRED ME. HE HIRED ME FOR MY FIRST GIG AND THE REASON HE HIRED ME-AND THERE WERE A NUMBER OF PEOPLE WHO WANTED THE JOB, 200 TO BE PRECISE, APPLIED-HE SAID I CHOSE YOU BECAUSE YOU HAVE PASSION. YOU CAN TEACH ANYONE TO SELL WIDGETS BUT YOU CANNOT TEACH SOMEONE PASSION. THEY EITHER LOVE SOMETHING OR THEY DON'T. AND I DEEPLY LOVED DANCE AND HAVE LEARNED TO LOVE ALL OF IT.

TED SIMONS: YOU HAVE LEARNED TO LOVE ALL OF IT. AFTER ALL THESE YEARS, DO YOU MISS IT WHEN YOU SEE THE PERFORMERS?

COLLEEN JENNINGS-ROGGENSACK: YOU KNOW I ALWAYS DO. I CAN TELL WHEN I TRULY LOVE A DANCE PERFORMANCE BECAUSE I SIT IN THE AUDIENCE GOING I WISH I WAS IN THAT ROLE AND DOING THAT DANCE.

TED SIMONS: IN 1992, YOU COME TO ARIZONA STATE UNIVERSITY. WHEN YOU FIRST ARRIVE IN TEMPE AND ARIZONA YOU LOOKED AROUND, THIS IS YOUR NEW LIFE NOW, WHAT DID YOU THINK?

COLLEEN JENNINGS-ROGGENSACK: YOU KNOW --

TED SIMONS: BE HONEST WITH US.

COLLEEN JENNINGS-ROGGENSACK: IT WAS THE DESERT. IT WAS THE SUMMER IT GOT TO BE 124 DEGREES AND I KEPT SAYING TO MY HUSBAND I DON'T THINK REAL PEOPLE LIVE IN THIS STATE. HE IS WONDERFUL. HE IS A VOLCANOLOGIST. NOTHING HAS CHANGED SINCE 1968 AND HE SAID LET'S GIVE IT A YEAR. I GOT THROUGH MY FIRST SUMMER AND IT WAS PERFECT. THIS IS A STATE AND THE VALLEY IS A PLACE THAT SAYS WELCOME, WELCOME TO ARIZONA AND WE ARE GLAD YOU ARE HERE AND IMMEDIATELY PEOPLE STARTED KNOCKING ON MY DOOR SAYING WOULD YOU SIT ON THIS BOARD, COULD YOU COME AND TALK TO US, COULD WE BE ENGAGED. SO FOR A MILITARY BRAT, WHICH I AM, IT WAS A GREAT PLACE TO COME IN AND CLAIM A STAKE.

TED SIMONS: WHEN YOU LOOK AROUND NOW IS THIS WHAT YOUR VISION WAS THEN?

COLLEEN JENNINGS-ROGGENSACK: YES, I WILL TELL YOU WHEN I CAME THE AUDITORIUM WAS IN A BIT OF TROUBLE. IT HAD A BLACK EYE AND WAS DEEPLY IN DEBT AND REALLY DIDN'T HAVE A MISSION. WE ARE HERE OFF HOURS WHICH IS THE ONLY REASON I AM IN THE WOMAN'S RESTROOM. YOU ARE SO PROUD OF THESE RESTROOMS.

COLLEEN JENNINGS-ROGGENSACK: ISN'T THIS EXTRAORDINARY? WE HAVE PUT IN 88 BRAND NEW WOMEN'S REST ROOMS WHICH UNDERSTAND WHEN THE BUILDING WAS BUILT THERE WERE 25 WOMEN'S STALLS AND 40 MEN'S STALLS. SO NOW WE HAVE 118 WOMEN STALLS. BUT IT IS JUST THE ABILITY THAT THERE IS NO STANDING IN LINE, THEY ARE LOVELY AND GORGEOUS, THERE IS A LITTLE HOOK FOR YOUR PURSE, EVEN. AND WE HAVE STILL MANAGED TO MAINTAIN AND KEEP UP MR. WRIGHT'S THOUGHT OF COLOR AND SPACE AND THIS-TO GIVE YOU AN IDEA OF WHERE WE ARE STANDING-THIS USED TO BE ON THE OUTSIDE. WE WOULD BE OUTSIDE AT THIS POINT IN TIME. SO TOGETHER WHEN THE STAFF, AND I HAVE THE MOST AMAZING BRILLIANT STAFF, WE WORKED ON WHAT SHOULD OUR MISSION BE. OUR MISSION IS CONNECTING COMMUNITIES. NOT TO PRESENT GREAT BROADWAY ON THE STAGE, NOT TO HAVE CONTEMPORARY DANCERS AND RESIDENCY OR DO ARTS EDUCATION-WHICH WE ALL DO-BUT HOW DO WE CONNECT TO THE COMMUNITIES WE SERVE? HAVING THAT AS OUR MANTRA, WE WERE ABLE TO BUILD ALL OF THIS.

TED SIMONS: IN CONNECTING WITH THE COMMUNITY, YOU HAVE TO FIGURE OUT SOMETHING THAT WILL ATTRACT THE COMMUNITY. HOW DO YOU FIGURE OUT WHICH PLAYS, MUSICALS, ARTS INSTALLATIONS, WHATEVER THEY ARE, DANCE COMPANIES WILL WORK AND WHICH WON'T?

COLLEEN JENNINGS-ROGGENSACK: I HAVE A THREE-WAY TEST. GUT, HEART, HEAD. IF I AM WATCHING A WORK AND IT HITS ME IN THE GUT I CONTINUE TO SIT FORWARD, BE ENGAGED AND IT FILLS MY HEART AND THEN INTELLECTUALLY, IT IS IN MY HEAD AND NEVER FORGET IT. I HAVE YET TO SIT OUT IN THAT SEAT, OR ANY OTHER SEAT, AND NOT GO WOW, THIS IS AMAZING. IT RANGES FROM, AS YOU KNOW, THE CURIOUS INCIDENT OF THE DOG IN THE NIGHTTIME, A STORY ABOUT A YOUNG MAN WHO IS ON THE SPECTRUM AND HE THINKS DIFFERENTLY THAN WE ALL THINK. WHAT AN INTERESTING, IMPORTANT WORK FOR PEOPLE TO LOOK AT. I THINK ABOUT, OF COURSE, WHO DOESN'T LOOK AT THE BIG SHOWS AND THE HAMILTON'S OF THE WORLD AND GO, THAT IS IMPORTANT TO THE VALLEY OF THE SUN AND THE STATE OF ARIZONA.

TED SIMONS: HAVE YOU EVER HAD A BOOKING THAT EVERYTHING, THE THREE METRICS ALL WORKED OUT, BUT IT DIDN'T QUITE CATCH?

COLLEEN JENNINGS-ROGGENSACK: YOU KNOW, I TEND TO LEAN ON THE ADVENTURESOME SIDE. AS MY PARENTS SAY YOU WILL BE A GREAT SUCCESS IF YOU BROADEN YOUR HORIZON. THERE ARE SOME TIMES WHEN WE ARE JUST A LITTLE BIT AHEAD OF THE CURVE. NOT A LOT BUT A LITTLE BIT AHEAD OF THE CURVE. ULTIMATELY IT BALANCES ITSELF OUT. WE WORK WITH A GREAT CONTEMPORARY CHOREOGRAPHER WHO HAS SINCE PASSED ALONG. WE BROUGHT HER FIRST PIECE AND THE STAGE WAS FILLED WITH CARNATIONS AND WE HAD PEOPLE OVER 70 PEOPLE INVOLVED FROM THE COMMUNITY IRONING SHIRTS AND DOING A SERIES OF THINGS. SHE WAS GERMAN FROM GERMANY AND I AM NOT SURE PEOPLE IMMEDIATELY FELL IN LOVE WITH PENA BUT WE BROUGHT PENA TWO MORE TIMES AND ULTIMATELY COMMISSIONED HER VERY FIRST WORK AND IT WAS A WORK ABOUT THE AMERICAN SOUTHWEST. PEOPLE -- IT SOLD OUT. IT WAS INCREDIBLE. BUT THE VERY FIRST TIME I THINK PEOPLE WENT NOT QUITE SURE ABOUT THAT. BUT BY THE END, THEY ARE.

YOUR HEAD, HEART, GUT SAYS I DON'T KNOW ABOUT THIS. I AM NOT SO CRAZY. THIS IS PERSONALLY NOT NECESSARILY WHAT I AM EXCITED ABOUT. BUT IT WAS A RAVING SUCCESS.

COLLEEN JENNINGS-ROGGENSACK: IT WAS A HUGE SUCCESS. I THINK THERE ARE TIMES WHEN YOU LOOK AT WORK AND I LOOK AT WORK NOW AND THINK WOW, I THINK THIS IS REALLY GOING TO BE WONDERFUL IN TIME. SO, PART OF MY ROLE IS ALSO FOLLOWING AN ARTIST AND SAYING I LIKE THAT WORK, BUT I THINK I AM GOING TO LIKE YOUR NEXT WORK BETTER.

TED SIMONS: INTERESTING.

COLLEEN JENNINGS-ROGGENSACK I THINK WE WILL BE READY FOR YOUR NEXT WORK. AND WE HAVE SEEN THAT IN THE ARTISTS WE HAVE LOOKED AT OVER A THREE YEARS PERIOD OF TIME. DANIEL ROMAN, BILL JONES, AND BOGUARD AND ALL OF THESE ARTISTS HAVE GROWN AND WE HAVE GROWN WITH THEM AND STAYED COMMITTED TO THEM.

TED SIMONS: YOU ARE A TONY AWARD VOTER.

COLLEEN JENNINGS-ROGGENSACK WELL THERE ARE ABOUT 700 OF US. YOU HAVE TO BE NOMINATED AND LETTERS OF RECOMMENDATIONS FROM PEOPLE IN THE BUSINESS AND BE WILLING TO SIT IN THE DARK A LOT. A LOT. A LOT. YOU HAVE TO LOOK NOT JUST AT THE PERFORMANCE BUT ALL DIFFERENT ASPECTS.

COLLEEN JENNINGS-ROGGENSACK: IT RANGES FROM -- BECAUSE SOMETIMES THEY DON'T STAY OPEN LONG. I CAN SEE UPWARDS OF 68 PLAYS AND MUSICALS IN THE COURSE OF THE YEAR. SOMETIMES I START OUT IN LONDON SEEING THEM IN THE WEST END, AND THAT IS HOW IMPORTANT THE VALLEY OF THE SUN HAS BECOME. I HAVE LONDON PRODUCERS CALLING ME SAYING CAN YOU COME OVER AND SEE THIS WORK BECAUSE SOMETIMES WE MAY THINK WE MAY JUMP THE WORK, NOT GO TO BROADWAY AND COME ON TO THE ROAD, THE BODYGUARD IS A PIECE ABOUT THE WHITNEY HOUSTON STORY, REALLY, THE FILM. THEY SAID DO YOU THINK THIS WILL MAKE IT WITHOUT GOING TO BROADWAY FIRST? AND I SAID YES. EVERYONE KNOWS THE BODYGUARD, KNOWS THE MUSIC, AND KNOWS WHITNEY HOUSTON. I SIT IN THE THEATER AND I AM NOT JUST LOOKING AT JUST WHAT IS HAPPENING ON THE STAGE. I AM ALSO LOOKING AT MY TYPICAL STAGE IS PEOPLE AROUND ME. IF YOU SAT NEXT TO ME IN THE THEATER, I WILL TURN TO YOU AND SAY WHO ARE YOU, WHAT YOU HAVE DOING HERE AND WHY THIS SHOW? I AM ALWAYS PICKING UP THAT KIND OF INFORMATION TO SEE HOW EVERYONE RELATES.

TED SIMONS: DO THE OTHER VOTERS SURPRISE YOU WHEN YOU FIND OUT WHO WON?

COLLEEN JENNINGS-ROGGENSACK I KNOW ONE YEAR I WAS SURPRISED AND A NUMBER OF MY COLLEAGUESS BECAUSE I GET TO GO TO THE TONY'S ARE SAYING ARE YOU SURPRISED? JUST ONCE OR TWICE I HAVE BEEN SURPRISED.

TED SIMONS: THIS IS PERSONAL. BUT CONTESTS REGARDING ART HAVE BEEN CURIOUS TO ME, BECAUSE I DON'T UNDERSTAND. WITH ART, YOU ARE SAYING YOU ARE THE WINNER, YOU ARE NOT. DO YOU UNDERSTAND WHAT I AM SAYING?

COLLEEN JENNINGS-ROGGENSACK ABSOLUTELY. IT IS LIKE WHEN I WATCH DIVING. I AM A USA SWIM OFFICIAL. YOU GET TO THE END, YOU TOUCH AND WON. I WATCH DIVING AND SAY I WONDER WHAT THEY ARE LOOKING -- I HAVE NO IDEA. BUT IN THE CONTEXT OF ART, I THINK IT IS ABOUT BOTH WHAT THE WORK HAS TO SAY, WHO IS SAYING IT, AS YOU KNOW OF LATE, THERE HAS BEEN A LOT OF STARS AND PEOPLE GO OH THAT STAR, AND SOMETIMES THAT STAR IS RIGHT FOR SHOWS AND SOMETIMES NOT. BUT I WILL LOOK AT A SHOW AND SAY WHAT IS THAT SHOW LIKE WITHOUT THE STAR? HOW IS THAT GOING TO HOLD UP WITH NO STAR IN IT? I THINK ALL OF THOSE THINGS COME TO PLAY.

TED SIMONS: I WANT TO GET BACK TO THIS IN A SECOND BUT YOU SAID YOU WERE A SWIM OFFICIAL? WHERE DO YOU GET THE TIME FOR THAT?

COLLEEN JENNINGS-ROGGENSACK: WHENEVER I HAVE TIME. ASK COACH BOB BOWMAN BECAUSE I OFFICIATE ASU SWIMMING, USA SWIMMING AND MASTER MEETS. MY DAUGHTER WAS A USA SWIMMER, AN ALL-AMERICAN SWIMMER, AND A U.S. MASTERS WORLD HOLDER IN THE 200 FLY AND 400 METER. AS A MOM, I AM NOT ONE OF THOSE CAN I SIT ON A BENCH AND DRINK COFFEE AND EAT COOKIES AND CHAT. I AM LIKE WHERE CAN I GET IN, DIG MY HEELS IN AND HELP OUT SO I BECAME AN OFFICIAL WHEN SHE WAS AN ITY BITY AND REMAINED SO TO THIS DAY AND LOVE IT.

TED SIMONS: IS SHE STILL COMPETING?

COLLEEN JENNINGS-ROGGENSACK NO, SHE IS CURRENTLY FINISHING A FULBRIGHT IN INDONESIA AND WORKING AS A COPY EDITOR. JAKARDA POST.

TED SIMONS: AND YOUR HUSBAND A VOLCANOIST?

COLLEEN JENNINGS-ROGGENSACK HE WORKS ON VOLCANOS AROUND THE WORLD AND WORKS AT ASU.

TED SIMONS: DOES HE ENJOY THE THEATER?

COLLEEN JENNINGS-ROGGENSACK: HE LOVES THE THEATER. MORE SCIENTISTS GO TO THE THEATER AND LOVE IT MORE SO THAN ART PROFESSORS. WHY? BECAUSE THEY ARE IN REHEARSAL. SCIENTISTS HAVE TIME. WE HAVE A LOT OF ENGINEERS AND SCIENTISTS AND BUSINESS LEADERS WHO ARE SEASON TICKET HOLDERS.

TED SIMONS: YOU COME FROM THE ARTS BACKGROUND, HE COMES FROM THE SCIENCE BACKGROUND, DOES HE EVER SAY SOMETHING ABOUT A PERFORMANCE YOU SAY OH?

COLLEEN JENNINGS-ROGGENSACK: HE HAS AN EAR AND KNOWS AND UNDERSTANDS MUSIC AND HE UNDERSTANDS THEATER. WE CALL HIM OUR CANARY IN THE MIND SHAFT. MY DAUGHTER WAS THREE YEARS OLD AT HER FIRST THEATER AND PEOPLE LOOKED AT ME AND SAID WHY DID YOU BRING THIS KID? AND AT THE BREAK THEY SAID SHE BEHAVES BETTER THAN ANYONE. IF SHE WOULD GO TO SLEEP I WENT NOT VERY GOOD, NOT ENGAGING.

TED SIMONS: CAN'T KEEP THE KIDS' ATTENTION. DID SHE EVER WANT TO GET INTO THE THEATER?

COLLEEN JENNINGS-ROGGENSACK: SHE WENT TO ARIZONA SCHOOL FOR THE ARTS. SHE PLAYS PIANO, DOUBLE BASE AND LOVES THEATER AND DANCE BUT REALLY HAS AN INTEREST IN HISTORY AND POLITICS. WENT TO WANE COLLEGE AND WAS A HISTORY MAJOR AND WENT ON HER FULBRIGHT TO INDONESIA. HER INTEREST IS CHANGING THE WORLD AND MAKING THE WORLD BETTER, WHICH I LOOK AT THROUGH THE EYES OF ART AND CULTURE AND SHE LOOKS AT IT THROUGH HISTORY AND POLITICS.

TED SIMONS: LET'S LOOK AT IT THROUGH YOUR EYES. WITH EDUCATION FUNDING THE WAY IT IS, THE ARTS ARE AMONG THE FIRST TO GET ON THE CHOPPING BLOCK. EXPLAIN TO SOMEONE WATCHING RIGHT NOW WHO CAN'T FIGURE OUT WHY ARTS EDUCATION IS SO IMPORTANT?

COLLEEN JENNINGS-ROGGENSACK: FIRST OF ALL, PEOPLE TALK ABOUT STEM STEM STEM. SCIENCE, TECHNOLOGY, ENGINEERING AND MATH. I SAY IT IS STEM, IT'S STEAM -- THE A IS FOR ARTS BECAUSE IT IS THROUGH THE CREATIVE MIND ALL THOSE OTHER THINGS WORK. ALBERT EINSTEIN ALWAYS SAID HAVE A WHOLLY CURIOSITY AND ALWAYS BE CREATIVE IN YOUR THINKING. WHETHER YOU ARE DOING MATH OR THE ARTS IT IS REALLY ABOUT BEING ABLE TO BRING CREATIVITY TO BEAR. WHETHER YOU ARE A GOOD CULTURAL CITIZEN, AN UNDERSTANDING OF WHO EVERYONE IS. THE ARTS ARE ABOUT MAKING THE UNFAMILIAR FAMILIAR. AS OUR DEMOGRAPHICS CHANGE IN THE COUNTRY AND WE ARE A GLOBAL COMMUNITY, HOW DO WE BEST UNDERSTAND OUR NEIGHBORS, FRIENDS AND PEOPLE WE WORK WITH? THROUGH ART AND CULTURE.

TED SIMONS: DOES IT SEEM IN THE CURRENT STATE OF AFFAIRS THAT FOLKS ARE NOT NECESSARILY ALL THAT INTERESTED IN THE UNFAMILIAR?

COLLEEN JENNINGS-ROGGENSACK: I THINK THAT PEOPLE ARE INTERESTED. IT IS MASLOW'S HIERARCHY AND ONCE WE HAVE FOOD, A PLACE TO LIVE, FEEL SAFE AND SECURE IT IS THE MIND THAT IS AT WORK. ONCE THE MIND IS AT WORK, IT IS WHERE PEOPLE SAY YES, THE ARTS ARE IMPORTANT. I THINK IF PEOPLE UNDERSTAND THE ARTS PLAY A ROLE IN EVERYTHING WE DO, IT IS NOT A SEPARATE THING. I GO TO STEM, STEAM. I THINK PEOPLE WILL UNDERSTAND. I WOULD NOT BE HERE TODAY HAD I NOT FALLEN IN A FIFTH GRADE PLAY OR WENT TO MY FIRST MADAM BUTTERFLY OPERA. IT MADE AN IMPACT IN MY LIFE THAT SAYS THIS IS IMPORTANT WHETHER I AM ON THE STAGE OR RUNNING THE STAGE IT MEANS SOMETHING IN MY LIFE. I THINK WE HAVE FOUND THIS YEAR ESPECIALLY AS WE COME INTO THE NEW SEASON WE ARE SOLD OUT FOR OUR SEASON SUBSCRIPTION AND WHY? BECAUSE OF A TINY PLAY ABOUT THE HISTORY OF ONE OF OUR FOUNDING FATHERS WHO WAS THE HEAD OF THE BANKING SYSTEM.

TED SIMONS: WE ARE RUNNING A LITTLE SHORT OF TIME BUT I WANT TO GET TO THIS ASU FOOTBALL TEAM BUSINESS. HAMILTON, WHY IS IT SO SUCCESSFUL?

COLLEEN JENNINGS-ROGGENSACK I HAVE SEEN IT FOUR TIMES. EACH TIME I AM LEFT WITH THE SENSE WHERE OUR COUNTRY IS TODAY, I AM LEFT WITH A SENSE THAT ALL OF THIS HISTORY, ALL OF AMERICAN HISTORY FROM THE BEGINNING TO TODAY IS ABOUT ALL OF US. IT IS DONE IN A HIP HOP FASHION. YOU KNOW THERE ARE ONLY FIVE AMERICAN ART FORMS THAT I INDIGENOUS TO OUR COUNTRY; ROCK AND ROLL, JAZZ AND BLUES, MODERN DANCE, MUSICAL THEATER, AND HIP HOP. SO IT IS TRULY AN AMERICAN ART FORM ABOUT AMERICANS AND ABOUT WHO WE ARE AS A GLOBAL NATION. LIN MANUEL MIRANDA IS A GENIUS.

TED SIMONS: LET'S GET TO A DIFFERENT KIND OF STAGE. BECAUSE YOU ARE IN CHARGE OF ALL ASU EVENTS YOU ARE OVERSEEING THE RENOVATION OF THE FOOTBALL STADIUM?

COLLEEN JENNINGS-ROGGENSACK: I AM OVERSEEING A PROJECT CALLED THE COMMUNITY UNION 365 MEANING WE WILL LOOK AT A STADIUM THAT IS IMPORTANT TO US AS WE GO GO DEVILS AND SEVEN FOOTBALL GAMES A YEAR. WHAT DO WE DO THE REST OF THE TIME? OUR PRESIDENT, MICHAEL CROW, CHARGED ME WITH HOW WE MAKE THIS A SPACE WHERE PEOPLE COME 365 ALL THE TIME. WE HAVE THE SUPPORT OF JACK FIRST WHO IS AN AMAZING ASU ALUMS AND DONORS. WE ARE LOOKING AT A PLACE WHERE WE WILL HAVE THE PAT TILLMAN CENTER, ROTC, PEOPLE COME FROM FOOD FAIRS, WHERE WE WILL HAVE CONCERTS, FILMS, CLASSES WILL BE TAUGHT THERE, WE WILL HAVE YOGA ON THE FIELD AND SO MANY WONDERFUL OPPORTUNITIES AND WE WILL BE A NATIONAL MODEL AND THAT IS IN ASU'S INNOVATION AND CREATING SOLUTIONS TO PROBLEMS. THESE ARE NOT ONLY ACROSS THE COUNTRY BUT THE WORLD AND THEY ARE DOING 2% OF WHAT THEY COULD BE DOING. WE WILL LOOK AT THE OTHER 98% AND MAKE IT A COMMUNITY UNION FOR EVERYONE INSIDE AND OUTSIDE THE UNIVERSITY.

TED SIMONS: CAN YOU HAVE THE FOOTBALL FANS HAPPY ALONG WITH THE YOGA PEOPLE?

COLLEEN JENNINGS-ROGGENSACK: YES, WE CAN. THAT SPACE BELONGS TO ALL OF US.

TED SIMONS: AND YOU WILL GET THAT MESSAGE ACROSS TO THEM.

COLLEEN JENNINGS-ROGGENSACK: YOU BET.

TED SIMONS: EVERYTHING WE TALKED ABOUT FROM YOUR CAREER AS A PERFORMER, BEHIND THE SCENES, TO TRAVELING, TONY VOTER, MOM, OVERSEEING THE FOOTBALL STADIUM. THERE IS A LOT GOING ON. THERE IS A LOT. WHEN IT IS QUIET, WHAT ARE YOU MOST PROUD OF?

COLLEEN JENNINGS-ROGGENSACK: FIRST AND FOREMOST, I AM MOST PROUD OF MY DAUGHTER. SHE IS AMAZING. BRILLIANT, SMART AND COMMITTED TO THE WORLD. I AM MOST PROUD OF THE FACT MY HUSBAND AND I HAVE NOT ONLY MADE A HOME, BUT A PLACE FOR OURSELVES IN THE VALLEY WHERE WE CAN COMMUNICATE, GIVE BACK AND NURTURE AND SUPPORT THE VARIOUS COMMUNITIES AROUND THE VALLE. I AM MOST PROUD TO BE A SUN DEVIL AND A PART OF ARIZONA STATE UNIVERSITY AND TO KNOW WE ARE A UNIVERSITY THAT IS NOT ONLY NUMBER ONE IN INNOVATION BUT WE TRULY HAVE A COMMITMENT TO BE SOCIALLY EMBEDDED AND TO SERVE.

TED SIMONS: I ASKED YOU EARLIER ON WHEN YOU SAW DAMAGED COULD YOU HAVE ENVISIONED WHAT IT IS NOW? WHEN YOU THINK ABOUT YOURSELF, A YOUNG COLLEEN, DID YOU SEE YOURSELF HERE?

COLLEEN JENNINGS-ROGGENSACK YOU KNOW, I WOULD SAY I AM A YOUNG COLLEEN AT THAT TIME THAT WAS A MILITARY BRAT SO WHEN YOU MOVED EVERY THREE AND FOUR YEARS THAT WAS IT. SOMEWHERE IN THE BACK DEEP RECESSES OF MY GUT, HEART, AND MIND, I WANTED A PLACE TO CALL HOME AND ARIZONA STATE UNIVERSITY, AND ARIZONA, THE VALLEY OF THE SUN, IS HOME.

TED SIMONS: I WOULD SAY THIS STATE SOUNDS LIKE YOUR HOME. IT IS ALWAYS A PLEASURE SPEAKING WITH YOU.

COLLEEN JENNINGS-ROGGENSACK: TED, THANK YOU.

TED SIMONS: AND THAT IS IT FOR NOW. I AM TED SIMONS. THANK YOU FOR JOINING US ON THIS SPECIAL IN-FOCUS EDITION OF ARIZONA "HORIZON." YOU HAVE A GREAT EVENING.

IF YOU HAVE COMMENTS ABOUT ARIZONA "HORIZON" CONTACT US AT ONE OF THE ADDRESSES ON YOUR SCREEN. YOUR COMMENTS MAY BE USED ON A FUTURE EDITION OF ARIZONA "HORIZON." THANK YOU.
In this segment:
Colleen Jennings-Roggensack: Executive Director of ASU's Gammage Auditorium
Also in this episode:
SPOTLIGHT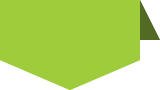 STAY in touch
with
azpbs.
org
!
Subscribe to Arizona PBS Newsletters: