Watch a special Arizona Horizon following the primary election results with Stan Barnes, president, Copper State Consulting; Catherine Alonzo, analyst, Javelina Consulting Firm; Jason Barraza, senior associate director, Consulting Firm Veridus; and Jaime Molera, partner, Molera Alvarez.
Transcript:
TED: GOOD EVENING AND WELCOME TO THIS SPECIAL EDITION 2018 EDITION OF "ARIZONA HORIZON" I AM TED SEEM UPS A LOOK AT THE PRIMARY ELECTION. WE HAVE THE NUMBERS FROM THE VOTE AND THE EXPERTS TO TALK ABOUT THE WINNERS, NONWINNERS AND THE RACES STILL TOO CLOSE TO CALL. WE WELCOME STAN BARNES PRESIDENT OF COPPER STATE CONSULTING. KATHERINE ALONSO ANALYST FROM THE CONSULTING FIRM. JASON BARRAZA, SR. ASSOCIATE DIRECTOR WITH THE CONSULTING FIRM VERITAS, AND JAIME MOLERA, A PARTNER WITH MORELA ÁLVAREZ. GOOD TO HAVE YOU HERE, SO MUCH TO TALK ABOUT…WE'LL START WITH YOU. THE VOTING PROBLEMSES THAT WE HAVE HEARD ABOUT. WE HAVE HAD REPORTS ON THEM, 62 POLLING PLACES EITHER THE EQUIPMENT WASN'T WORKING OR IT WASN'T EVEN READY TO GO. HOW MUCH DOES THAT AFFECT EVERYTHING TODAY?

CATHERINE ALONZO: IT'S HARD TO SAY. I DON'T THINK WHAT WASN'T REPORTED WAS ANY LONG LINES THAT PEOPLE WERE BEING TURNED WAY. WHICH IS WHAT WE SAW IN 2016 AND PEOPLE THAT FELT THAT THEY AREN'T ABLE TO VOTE-- WEREN'T ABLE TO VOTE IN RECORD NUMBERS. SO WE THINK OBVIOUSLY YOU DON'T EVER WANT PROBLEMS ON ELECTION DAY WITH VOTING EQUIPMENT AND HOW PEOPLE CAN VOTE, BUT I THINK COMPARED TO WHAT WE SAW TWO YEARS AGO, IT'S NOT EVEN ON THE SAME SCALE.

TED: WHAT DO YOU THINK, STAN, DID IT AFFECT PEOPLE DO YOU THINK?

STAN BARNS: NOPE. I DON'T THINK IT HAD ANY MEASURABLE IMPACT ON THE OUTCOME.

TED: NOT A BIT.

STAN BARNS: NOPE.

TED: ALL RIGHT THANK YOU, STAN.

STAN: YOU'RE WELCOME, HAPPY TO BE HERE.

TED: JASON WHAT DO YOU THINK?

JASON BARRAZA: I DON'T THINK IT HAD A MEASURABLE OUTCOME. THERE IS AN EDUCATIONAL PROBLEM, I THINK PEOPLE NEED TO UNDERSTAND THE SYSTEM BETTER. WE HAD A NEW PRODUCT CALLED A VOTING CENTER AND 40 ACROSS MARICOPA COUNTY OPEN AND AVAILABLE AND ANY PERSON WHO SHOWED UP AT A LOCATION AND IT WASN'T AVAILABLE FOR THEM TO VOTE THERE THAT COULD HAVE GONE TO A VOTING CENTER THEY HAD AN OPTION.

TED: IF THEY KNEW WHAT IT WAS.

JASON BARRAZA: IF THEY KNEW WHAT IT WAS OR WHERE IT WAS.

TED: JAIME ARE YOU GOING TO JOIN IN AND MAKE AN AGREEMENT HERE?

JAIME MOLERA: I AM DUMBFOUNDED AS TO WHY WE CAN'T GET THIS RIGHT. WITH THE TECHNOLOGY WE HAVE AND THE RESOURCES THEY PUT IN AND ALL A THE ATTENTION PAID TO IT. YOU WOULD THINK THEY WOULD DO A COUPLE OF JUST A COUPLE OF RUN THROUGHS EVERY ONCE IN A WHILE TO SAY THINK HEY, WE HAVE A COUPLE OF PROBLEMS HERE. IT DUMB FOUNDS ME THAT WE STILL HAVE THESE ISSUES IN 2018.

TED: ALRIGHT WELL CURRENTLY THEY ARE NOT GOING AWAY AND WE CAN'T REALLY TALK TOO MUCH ABOUT THIS WITH MICHELLE REAGAN THE SECRETARY OF STATE TOO MUCH LONGER. WE'LL TO GET THAT RACE IN A SECOND, I JUMPED THE GUN A LITTLE BIT. LET'S START WITH THE U.S. SENATE. THE BIG ONE MCSALLY, KELLI WARD AND JOE ARAPAIO. MCSALLY WINS IT HANDILY. ANY SURPRISE AT ALL?

CATHERINE ALONZO: NO, I DON'T THINK SO. I THINK THE QUESTION NOW IS HOW DOES SHE SCURRY HER WAY BACK TO SOMETHING RESEMBLING THE CENTER TO BE ABLE TO TAKE ON KIRSTEN SINEMA BECAUSE SHE RAN HARD RIGHT IN THIS ONE AND IT'S GOING TO BE REALLY INTERESTING TO SEE WHAT VERSION OF MARTHA MCSALLY WE GET TOMORROW.

TED: WHAT DO YOU THINK STAN, YOU PUT ARPAIO AND WARD TOGETHER, THEY STILL DIDN'T GET UP TO MCSALLY…

STAN BARNES: YEAH THAT'S RIGHT. I THINK MARTHA MCSALLY PROVED HERSELF TO BE A MUCH BETTER STATE WIDE CAMPAIGNER THAN SOME OF US IN PHOENIX MIGHT HAVE THOUGHT…HIGH ENERGY, CONNECTS WITH PEOPLE…NEVER STOPS, NEVER SLEEPS. THE ONLY PERSON I KNOW THAT ACTUALLY CAN WORK AS HARD AS KIRSTEN SINEMA. THIS IS GOING TO BE A BATTLE ROYAL. THESE TWO WOMEN ARE POLAR OPPOSITES, EQUALLY QUALIFIED, BOTH SITTING CONGRESS WOMEN, BOTH WITH MORE RESOURCES THAN ANYONE EVER RUNNING FOR THE U.S. SENATE AND SO I AM LOOKING FOR A REAL NATIONALIZED RACE.
TED: AND JASON, BOTH GETTING- THIS RACE IS ALREADY GETTING A LOT OF ATTENTION.

JASON BARRAZA: IT IS CLEARLY GOING TO BE PREMIER RACE IN THE NATION I THINK. FOR A LOT OF THE REASONS AS STAN JUST HIGHLIGHTED, WE ARE GOING TO HAVE TWO GREAT CANDIDATES, WE'RE LOOKING AT A POTENTIAL U.S. SENATE SEAT THAT IS WINNABLE BY THE DEMOCRATS- THEY ARE TRYING TO TAKE CONTROL OF THE U.S. SENATE, THERES GOING TO BE RESOURCES FLOWING IN TO THIS RACE LIKE WE HAVE NEVER SEEN.

TED: JAIME, DO YOU THINK MCSALLEY – DOES SHE PIVOT AT ALL AWAY FROM THIS EMBRACE OF DONALD TRUMP?

JAIME MOLERA: I'M NOT SO SURE, I THINK THAT- WELL FOR ONE THING, THE REPUBLICANS STATE WIDE ARE BREATHING A SIGH OF RELIEF, THEY'RE VERY VERY HAPPY THAT MARTHA MCSALLY IS GOING TO BE AT THE TOP OF THE TICKET. THAT'S A BIG BIG THING FOR REBUBLICANS IN THE STATE. BUT IT THINK ONE OF THE THINGS THAT SHE HAS TO DO- I THINK WE'VE ALREADY SEEN IT- IS TO TRY AND DEFINE SINEMA. I MEAN SINEMA'S HAD, BECAUSE SHE HASN'T HAD HER PRIMARY, SHE'S BEEN THIS, YOU KNOW, EVERYONE SAYS WE'LL SHES A GREAT CONGRESS WOMEN, SHES, YOU KNOW, MORE CENTRIC WITH THE DEMOCRATS IN ARIZONA. BUT NOW ALL OF A SUDDEN YOU'RE SEEING MCSALLEY BEING VERY AGGRESSIVE TRYING TO DEFINE HER AND THAT'S WHAT I THINK OVER THE NEXT COUPLE OF WEEKS YOU'RE GOING TO SEE A VERY AGGRESSIVE EFFORT BY MCSALLY TO SAY LOOK- THIS IS WHAT I STAND FOR AND YES IM STRONG ON THE BORDER- I DON'T THINK SHE CAN REALLY DISTANCE HERSELF THAT MUCH FROM TRUMP, BUT IM CERTAINLY POSIITIVE SHE'S GOING TO DEFINE SINEMA AS A DEMOCRAT THAT'S MORE LEFT OF CENTER AS OPPOSED TO BEING RIGHT OF CENTER.

TED: DO YOU AGREE WITH THAT? I MEAN- WE'RE TALKING ABOUT HOW MCSALLY PLAYS IT, HOW DOES SINEMA PLAY THIS NOW? I MEAN SHE'S GOT HER OPPONENT, AND THIS IS AN INTERESTING OPPONENT.

CATHERINE ALONZO: YEAH I MEAN, THAT'S VERY TRUE- I THINK THAT IT IS ABSOLUTELY GOING TO BE A KNUCKLE FIGHT AND I THINK THAT THEY ARE GOING TO GO AFTER EACHOTHER BUT I THINK THAT SINEMA HAS BEEN REALLY SMART AND REALLY STRATEGIC IN TERMS OF HOW SHE'S REPRESENTED AT DISTRICT AND CONGRESS. SHE HAS A FANTASTIC STORY TO TELL AND SHE DOESN'T HAVE ANYWHERE TO MOVE IN A SAME WAY THAT MARTHA MCSALLY DOES.

TED: INTERESTING, ALRIGHT, LET'S GET TO THE GOVERNORS RACE HERE, UH AS FAR AS STATEWIDE RACES ARE CONCERNED OF COURSE, UH INCUMBENT DOUG DUCEY WINNING VERY EASILY OVER KEN BENNETT. THE DEMOCRATS THOUGH- DAVID GARCIA, RELATIVELY HANDY WIN. WHAT DO YOU THINK ABOUT THAT?
STAN BARNES: YEAH I WAS SURPRISED. I THOUGHT STEVE FARLEY WOULD DO BETTER- HE'S A GREAT HUMAN BEING AND HE HAD A BASE IN TUCSON BUT NOT TO BE BUT NOW WE KNOW THAT GOVERNOR MATCH UP. NOW THE CAMPAIGN CAN BEGIN. DOUG DUCEY HAS NOT MESSED IT UP, HES A CENTER RIGHT GOVERNOR IN A CENTER RIGHT STATE WITH A BUGET SURPLUS- A LOT OF THINGS TO BRAG ABOUT. FOR STATEWIDE DEMOCRATS TO WIN, EVERYTHING HAS TO GO WELL AND MR. GARCIA- GREAT GUY THAT HE IS AS A HUMAN BEING HAS MADE SOME MISSTEPS THAT ARE GOING TO PLAY OUT IN THE PUBLIC SQUARE IN A VERY DRAMATIC WAY.

TED: WHAT DO YOU THINK ABOUT THAT? DO YOU AGREE WITH THAT?

JASON BARRAZA: UM, I THINK THERE HAD BEEN SOME MISSTEPS, BUT I THINK A LOT IS LINING UP. THE NORMAL DEMOCRATIC FAIRYTALE IS THERE'S SO MUCH THAT NEEDS TO LINE UP ALTHOUGH THIS YEAR WE SEEM TO SEE A LOT LINING UP THIS YEAR. I THINK ONE GARCIA'S GREATEST GIFTS RIGHT NOW IS THIS EDUCATION NARRATIVE. IF THAT BECOMES WHAT THIS ELECTION IS ABOUT, THAT JUST PLAYS DIRECTLY INTO GARCIA'S FAVOR.

TED: I MEAN IF THIS IS A SURPIRSE THAT GARCIA WON WHICH HAS MUCH OF A MARGIN AS HE DID OVER FARLEY, DOES THAT MEAN ANYTHING AS FAR AS THE GENERAL IS CONCERNED.

JAIME MOLERA: I DON'T THINK SO. ONE OF THE THINGS THAT HURT HIM WHEN HE RAN FOR SUPERINTENDENT FOUR YEARS AGO, IS HE DID VERY, VERY POORLY IN THE RURAL AREAS, HE GOT CRUSHED. AND SO I THINK THAT'S ONE OF THE THINGS THAT HE HAS TO CHANGE. IF HE'S GOING TO COMPETITIVE AGAINST A VERY STRONG GOVERNOR, AGAINST VERY WELL FINANCED GOVERNOR, HE HAS TO FIGURE OUT HOW DOES HE DO A BETTER JOB IN PIMA COUNTY FOR ONE AND GET THAT VOTE THERE. AND DO BETTER IN RURAL ARIZONA. AND SO FAR YOU DON'T SEE IT YET. THAT'S ONE OF THE THINGS THAT HE HAS TO DO.

TED: BOY, IF DAVID GARCIA HAS TO FIGURE OUT HOW TO DO BETTER IN PIMA COUNTY HE HAS A ROUGH ROAD AHEAD, DOESN'T SNOW.

CATHERINE ALONZO: I THINK THERE ARE A COUPLE OF THINGS THAT HAPPENED TONIGHT THAT BODE WELL FOR DAVID GARCIA. KEN BENNETT GOT 30% OF THE VOTE AGAINST DOUG DUCEY IN THE PRIMARY. THIS IS A GUY THAT HAD NO MONEY AND STRUGGLED TO QUALIFY FOR HIS PUBLIC FUNDING. FOR HIS CAMPAIGN. AND SO THAT SHOWS A WEAKNESS THAT YOU DIDN'T EXPECT. THE OTHER ONE IS THAT WE SEE STATEWIDE PEOPLE WHO ARE INCUMBENTS FALLING IN RACES THAT WE WOULDN'T EXPECT THEM TO. MICHELLE REAGAN, PEOPLE WITH BACKGROUND IN ELECTED OFFICE, EITHER LOSING OR VASTLY UNDER PERFORMING. SO THAT ECHOS WHAT WE HAVE SEEN AROUND THE REST OF THE COUNTRY IN TERMS OF PEOPLE REALLY WANTING FRESH VOICES AND FACES.

TED: YEAH I WANT TO GET TO THE REAGAN RACE IN A SECOND HERE. BUT DO YOU THINK THE FACT KEN BENNETT GOT ANYONE TO VOTE FOR HIM, MUCH LESS 30% MEANS SOMETHING TO THE DUCEY CAMPAIGN?

STAN BARNES: NO. THE IN A THEORETICAL CLASSROOM ENVIRONMENT A DEAD GUY GETS -- [ LAUGHTER ] 20% OF THE VOTE. SO, NO, THAT 30% IS ALMOST MEANINGLESS. BECAUSE NO ONE IS LIKED AT THOSE PEAK NUMBERS. AND SO I -- THE ANALYSIS IS FUN, BUT WHEN YOU GET IN THE GENERAL ELECTION THERE WILL BE SUCH A STARK DIFFERENCE BETWEEN THE REPUBLICAN INCUMBENT AND DAVID GARCIA, WHAT'S THE ARGUMENT FOR CHANGING THE DUCEY ADMINISTRATION IF YOU ARE DAVID GARCIA. THAT NARRATIVE DOES NOT WRITE ITSELF HE HAS A REAL HEAD WIND.

TED: THE EDUCATION NARRATIVE.

STAN BARNES: WHEN DUCEY RESPONDS BY SAYING I GAVE TEACHERS A 20% PAY RAISE, AND THIS, AND THAT, I MEAN, HIS NARRATIVE IS SO GOOD FOR THE AVERAGE GUY, NOT IF YOU ARE A MEMBER OF THE AA OR AN ACTIVIST ON THE LEFT OR CENTER RIGHT VOTER OR CENTER VOTER, WHAT THE GOVERNOR HAS DONE HAS BEEN PLENTY IN PUBLIC SCHOOLS.

TED: CATHERINE MENTIONED INCUMBENTS HAVING A ROUGH NIGHT. MICHELLE REAGAN SECRETARY OF STATE NOT A GOOD NIGHT AT ALL. SHE GOT TROUNCED. WHAT HAPPENED OUT THERE?

JASON BARRAZA: I THINK WHEN YOU LOOK AT THE RACE AND YOU LOOK AT THE MONEY THAT MR. GAINER HAD, I THINK YOU GO REALLY SAY THAT HE HAD THE MONEY AND YOU SPEND THE MONEY, YOU GET RESULTS. AND THAT'S EXACTLY WHAT WE ARE SEEING.

TED: BUT WHEN YOU HAVE THE MONEY AND SPENDS THE MONEY, YOU STILL HAVE IT BE A NAME THAT SOMEONE IS FAMILIAR WITH.

JASON BARRZA: IF YOU ARE CONTROLLING WHAT THE MESSAGING IS, YOU ARE CONTROLLING THE NARRATIVE THAT'S OUT THERE. YOU ARE THE ONE THAT'S ON TV TALKING, AND NOBODY ELSE IS TALKING AGAINST YOU, THE PUBLIC RESPONDS TO THAT.

TED: MICHELLE REAGAN, JAIME IT WASN'T EVERYBODY CLOSE.

JAIME MOLERA: YEAH.

TED: NOT EVEN REMOTELY. DID TODAY'S PROBLEMS MAKE PEOPLE SAY, YEAH, --

JAIME MOLERA: WELL, -- [ LAUGHTER ] JASON IS RIGHT. I THINK GAYNOR DID A SMART THINK ABOUT SPENDING A COUPLE OF MILLION DOLLARS OF HIS OWN MONEY. THE CHINESE WATER TORTURE PLAGUED HER ADMINISTRATION FROM DAY ONE, ALWAYS ISSUES OF COURSE ALWAYS BAD STORIES NEVER ANY GOOD STORIES OUT THERE AND I THINK THAT IS JUST RESONATENATED WITH THE VOTERS. SHE WASN'T ABLE TO OVERCOME THAT. SHE WAS ALWAYS SEEN AS A STRONG CAMPAIGNER BUT ALL THOSE PROBLEMS MAGNIFIED WITH THE FACT THAT SHE HAD AN OPPONENT SPENDING 2 MILLION BUCKS AND ENDS UP EARLY AND HEARD HER.

TED: DEMOCRAT KATIE HOUSE RUNS UNOPPOSED IS SHE HAPPY SHE'S FACING A GUY THAT MOST PEOPLE COULDN'T PICK OUT OF A CROWD OR THIS MILLION DOLLARS THAT YOU CAN THROW AROUND AT ANY WHIM IS THAT A CONCERN?

CATHERINE ALONZO: WAS IT EFFECTIVELY AN OPEN SEED SHE'S NOT GOING UP AGAINST AN INCUMBENT AND THAT'S ADVANTAGE. WE HEAR IT AGAIN AND AGAIN AND AGAIN, IT IS THE YEAR OF THE WOMAN AND RUNNING AS THE LONE FEMALE IN THE RACE COULD BE A FACTOR. AND SHE COMES REALLY IT'S AN OPEN PLAYING FIELD. I THINK THAT SHE HAS A LOT OF OPPORTUNITY NOW TO TELL STATEWIDE VOTERS ABOUT WHY SHE'S THE BETTER CHOICE.

TED: HANDICAP HOBBS-GAYNOR, EARLY?

STAN BARNES: BACK TO MY PREVIOUS STATEMENT. STATEWIDE DEMOCRATS HAVE TO HAVE A LOT OF THINGS HAPPEN FOR THEM. AND GAYNOR APPARNETLY HAS THE CASH TO MAKE HIS STORY KNOWN, KATIE- I THINK SHE'S PROBABLY HAPPIER TO RUN AGAINST THE NONINCUMBENT. THE STORYLINE AGAINST MICHELLE REAGAN SHE WAS GOING TO TRY TO DO WHAT GAYNOR DID IN THE PRIMARY. SHE DIDN'T HAVE THE RESOURCES TO DO THAT AND WAS GOING TO BET ON EXTERNAL FORCES THINK BUT, I THINK IT'S -- IF YOU ARE KATIE HOBBS YOU ARE HAPPY TONIGHT BECAUSE THERE IS FRESH OPPORTUNITY THERE.

TED: ALL RIGHT. IF YOU ARE SUPERINDENTENT OF PUBLIC CONSTRUCTION DIANE DOUGLAS, WHAT ARE YOU THINKING TONIGHT?

JASON BARRAZA: WHAT HAPPENED? OBVIOUSLY SHES HAD A ROUGH GO FROM THE BEGINNING. SHE WAS UNPOPULAR FROM THE BEGINNING. I THINK THAT WE'RE SEEING UNHAPPY ELECTOR FOR HER SHOW UP. AND THEY ARE HAVING THEIR VOICE BE HEARD RIGHT NOW.

TED: AND YET WE SAW THIS WHEN SHE RAN AGAINST GARCIA FOR THIS POSITION IN THE FIRST PLACE. NO ONE GAVE HER ANY CHANCE IN THE WORLD AND SHE COMES OUT OF THE BLUE AND WINS. SHE'S BEHIND NOW. YOU GET RURAL COUNTIES WHERE SHE DID VERY WELL. COULD SHE STILL PULL IT OFF?

JAIME MOLERA: I THINK SO. I THINK THERE ARE A LOT OF VOTES STILL TO BE COUNTED AND I THINK IT WILL BE INTERESTING HOW IT PLAYS OUT. THIS IS ONE OF THE FEW RACES THAT STILL IS WITHIN FIVE PERCENTAGE POINTS, I MEAN IT'S STILL VERY CLOSE. FROM FOURTH TO FIRST PLACE.

TED: YES. AND BOB BRANCH, DID ANYONE EXPECT BOB BRANCH TO BE FIRST AMONG EQUALS?

CATHERINE ALONZO: IN THE POOL THAT I FILLED OUT TODAY IT WAS WHO I GUESSED. [ LAUGHTER ]

TED: THERE YOU HAVE IT. THAT'S THE EXPERT ANALYSIS.

CATHERINE ALONZO: BUT I THOUGHT THAT -- I DON'T HAVE ANY EXPERT OPINION IT'S BEEN REALLY CLOSE ONE. IT'S TOUGH IN THESE RACES THAT LOWER INFORMATION WITH FIVE PEOPLE RUNNING IN A RACE IN AN OFFICE THAT PEOPLE KNOW LESS ABOUT, IT CAN BE ANYBODY'S AND WE SEE THAT HERE.

TED: WE ALSO SAW NOW AS FAR AS THE DEMOCRATS ARE CONCERN TODAY SUPERINTENDENT OF PUBLIC CONSTRUCTION YOU HAVE A FAMILIAR NAME IN DAVID SCHAPIRA, AND KATHY HOFFMAN AND LOOK WHAT WE ARE SEEING HERE?

STAN BARNES: I THINK DAVID SCHAPIRA IS SHOCKED. I AM SHOCKED.I DON'T KNOW KATHY HOFFMAN EVIDENTLY HAS HER ACT TOGETHER SHE'S WINNING THIS RACE. I THOUGHT SHE WAS A TOKEN CANDIDATE. I THOUGHT SCHAPIRA'S GOING TO MARCH TO THE GENERAL ELECTION AND ALL THE VOTES ARE NOT IN. AND IT'S 52-48, SOMETHING LIKE THAT- I MEAN THAT'S A REAL SHOCKER ON THE DEMOCRATS SIDE.

TED: WHY DO YOU THINK IT HAPPENED?

STAN BARNES: ASK ONE OF THE DEMOCRATS HERE.

TED: WELL, YOU ARE AN OBSERVER.

STAN BARNES: I DON'T KNOW, MAYBE DAVID HAS SCAR TISSUE. HE'S A SITTING TEMPE CITY COUNCILMAN, BEEN IN THE STATE SENATE. I DON'T KNOW, MAYBE THE STORY THAT HIS VOTERS ARE LOOKING FOR A FRESH FACE.

TED: WHAT DO YOU THINK, JASON?

JASON BARRAZA: WHAT WE ARE SEEING HERE IS ONE YEAR OF THE WOMAN. I THINK THAT WILL PLAY OUT FOR THEIR BENEFIT VERY MUCH IN THE GENERAL ELECTION. BUT I ALSO THINK THAT WE ARE LOOKING AT AN AREA WHERE YOU HAVE THE ESTABLISHMENT OF -- RAILING AGAINST THE ESTABLISHMENT AND I THANK DAVID OF BEING IN POLITICS, OF BEING A KNOWN NAME THAT SEEMS TO BE BECOMING A LIABILITY. ESPECIALLY WHEN WE ARE LOOKING AT DEMOCRATIC POLITICS.

TED: WHEN YOU LOOK AT THE GENERAL NOW, JAIME, YOU HAVE HOFFMAN -- LET'S SAY HOFFMAN DOES WIN THIS THING, BOB BRANCH, LET'S SAY HE WINS IT OR ANY OF THE OTHERS BESIDES DIANE DOUGLAS ON THE REPUBLICAN SIDE. YOU COULD HAVE A DEMOCRATIC WIN HERE, COULD YOU NOT?

JAIME MOLERA: POSSIBLY. POSSIBLY. USUALLY IN THE NONPRESIDENTIAL ELECTION YEARS, I AM GOING BACK 30 YEARS, REPUBLICANS HAVE DONE MUCH BETTER THAN DEMOCRATS HAVE. BECAUSE WE HAVE A MUCH HIGHER VOTING PERCENTAGE. WE HAVE A MUCH HIGHER REGISTERED VOTERS. DEPENDS ON HOW THIS BLUE WAVE IT'S IF A BLUE TSUNAMI OR WAVE. IF IT'S A TSUNAMI, YEAH, A LOT OF DOWN TICKET ISSUES. BUT WITHOUT ANY RESOURCES, WE ASK THE QUESTION HOW DO PEOPLE WIN? THE CAPITAL CROWD AND PEOPLE WORKING IN STATE POLITICS, YEAH, YOU KNOW WHO DAVID SHAPIRO IS. VOTERS IN TUCSON DON'T KNOW WHO HE IS. THEY JUST SEE A GOOD LOOKING WOMAN RUNNING FOR OFFICE, SOMEBODY THAT COMES ACROSS WELL AND I SAW HER IN SOME OF THE DEBATES SHE COMES ACROSS PRETTY WELL. WHY WOULDN'T YOU VOTE FOR HER? SO THAT'S THE ISSUE. IF YOU DON'T HAVE ANY MONEY TO DEFINE YOURSELF, TO FRAME WHO YOU ARE, IT BECOMES VERY DIFFICULT. AND THAT'S WHERE A REPUBLICAN WITH NO MONEY AGAINST A DEMOCRAT AGAINST NO MONEY GIVE THE EDGE TO REPUBLICAN.

TED: IN THIS DAY AND AGE DO YOU GIVE THE EDGE TO A WOMAN RUNNING AGAINST A MAN FOR THIS PARTICULAR SEAT?

JAIME MOLERA: WELL, AGAIN DEPENDS ON HOW PEOPLE ARE VIEWING WHAT'S GOING ON WITH THE WHOLE EDUCATION ISSUE. THERE IS A BIG EDUCATION FIGHT THAT WILL BE ON THE BALLOT AND WHERE THE TEACHERS UNION WANTS TO RAISE TAXES. IF THAT IS PERCEIVED AS A BAD PLAN, WHICH I THINK IS GOING TO BE, THEN I THINK THE DEMOCRATS ARE GOING TO HAVE TROUBLE. IF SOMEHOW IT CATCHES FIRE AND GETS MOMENTUM, THAT'S WHEN THE DEMOCRATS HAVE A CHANCE.

TED: ALRIGHT, CATHERINE, YOU STARTED THIS WHOLE INCUMBENT TALK LET'S KEEP IT MOVING HERE. THE CORPORATION COMMISSION ON THE REPUBLICAN SIDE, TOM PARISE INCUMENT. AGAIN, HE'S -- HE'S, WHAT IS HE FOURTH NOW IN THIS RACE?

CATHERINE ALONZO: YEAH,

TED: WHAT'S GOING THERE?

CATHERINE ALONZO: I GOT THIS WRONG ON THE POOL. [ LAUGHTER ]. I DID NOT WIN THIS ONE IN THE POOL.

TED: THAT'S WHY I ASK DEMOCRATS ABOUT REPUBLICAN RACES YOU GET THIS ANALYSIS. THIS HAS TO BE A SURPRISE TO EVERYONE, ISN'T IT?

CATHERINE ALONZO: THIS IS ABSOLUTELY YOU A SURPRISE TO EVERYONE. AND THIS IS ANOTHER ONE, IT'S REALLY CLOSE STILL. MAYBE NOT ALL THAT CLOSE. BUT THIS IS DEFINITELY ANOTHER ONE AND MAYBE IT REALLY IS A CONTINUATION OF ANTI-INCUMBENT SENTIMENT AND WHAT IT MEANS IN AN ELECTION BALLOT IS OPEN SEATS.

TED: YES BUT YOU KNOW, YOU LOOK AT THAT LIST AND JUSTIN OLSEN IS UP THERE- HE'S DOING WELL.

STAN BARNS: HE'S AN INCUMBENT AND RUNNING AWAY WITH IT HERE IS THE SOCIAL SCIENCE EXPERIMENTAL, TOM IS THE CHAIRMAN, BEEN THERE FOR FOUR YEARS AND HAD FOUR YEARS OF BAD PRESS.

TED: RIGHT.

STAN BARNES: AND THE OLD ADAGE THAT WE ARE ALL TAUGHT ABOUT JUST SPELL MY NAME RIGHT AND VOTERS WILL FORGET WHY THEY KNOW THE NAME AND WILL VOTE FOR ME. THAT EVIDENTLY IS NO LONGER TRUE IN 2018. THAT'S MY OWN THEORY.

TED: THE A.P. S. IS THAT –

STAN BARNES: THERE IS A CLOUD OVER THE CORPORATION COMMISSION. ARIZONA PUBLIC SERVICE IS A BIG PART OF THAT. WHETHER THEY BROUGHT IT ON THEMSELVES OR NOT, DESERVE IT OR NOT. IF THE EXECUTIVES FROM THE COME WERE SITTING HERE THEY HAD TO AGREE THAT THEY HAD A PART IN BRINGING DOUBT ABOUT THE CORPORATION COMMISSION. BECAUSE THEY SPEND MONEY THERE AND DIDN'T USE TO SPEND MONEY THERE. TOM PARISE HAS BEEN SEEN AS THEIR GUY AND THAT DOESN'T SIT WELL WITH PEOPLE.

TED: CERTAINLY DIDN'T GO THIS TIME AROUND. AS FAR AS THE DEMOCRATS ARE CONCERNED FOR THE CORPORATION COMISSION. WHAT AN INTERESTING RESULT YOU'VE GOT ONE CANDIDATE, SANDRA KENNEDY WHO WAS ON THE COMISSION A FEW YEARS BACK AND IS LAPPING THE FIELD WHILE THE OTHER TWO ARE SPLITTING THE VOTE. HOW DID THAT HAPPEN?

JASON BARRAZA: THIS ONE DUMB FOUNDS ME. I CAN UNDERSTAND THE REPUBLICAN RACE A LITTLE BIT MORE, BECAUSE I THINK IT COMES DOWN TO CAMPAIGN FUNDAMENTALS THE PEOPLE OUT THERE WORKING I THINK THEY ARE GETTING THE RESULTS IN THAT RACE. THE CORPORATION COMMISSION RACE ON THE DEM SIDE IT'S SURPRISING TO ME. I AM SURPRISED TODAY SEE MUNDALE TRAILING THIRD, BEING THIRD AT THIS RACE IN THIS POINT IN TIME. A LOT OF VOTES ARE NOT IN. HE'S ONLY DOWN BY A THOUSAND VOTES BUT IT'S SURPRISING.

TED: SANDRA KENNEDY, AGAIN, UP HUGE, THEN YOU'VE GOT BILL MUNDALE. PEOPLE WOULDN'T KNOW HER IF THEY WERE STANDING NEXT TO HER IN THE CHECKOUT LINE.

JAIME MOLERA: I CAN SAY I HAD THEM IN A POOL.

TED: DID YOU? THERE WE GO.

JAIME MOLERA: I WENT LIKE THIS. [ LAUGHTER ] BUT TO STAN'S POINTS I THINK THERE IS SOME ISSUE ABOUT THE PERCEPTION OF JUST HOW BAD THE CORPORATION COMMISSION HAS BEEN. NOT SO MUCH FOR THE DEMOCRATS BUT MORE FOR TOM PARISE, JUST SIMILAR TO MICHELLE REAGAN JUST THAT CHINESE WATER TORTURE, BAD STORIES CONSTANTLY. AND I THINK WHEN YOU HAVE THE INCUMBENT CANDIDATES, SANDRA KENNEDY HAS SHOWN HERSELF TO BE MUCH STRONGER THAN THE REST OF THE FIELD. BUT BILL MENDELL WAS FORMER COMMISSIONER AND, MARIA SEARS POSITIONED HERSELF AS AN OUTSIDER AND I THINK IN THE YEAR WHERE PEOPLE ARE TIRED OF, YOU KNOW, WHAT'S GOING ON IN GOVERNMENT, THEY JUST WANT TO SEE FRESH FACES AND THAT TENDS TO HELP.

TED: IS THAT A RACE THAT THE DEMOCRATS AGAIN, HAVE A CHANCE IN?

CATHERINE ALONZO: YEAH, I THINK SO DO. YES, I DO. BECAUSE I THINK -- AND I AM NOT SAYING THAT DEMOCRATS WILL WIN ALL OF THESE RACES BUT I DO THINK THAT THIS IS A DIFFERENT YEAR. AND YOU KNOW, THE LAST TIME THAT WE SAW RECORD TURN OUT AMONGST DEMOCRATS WAS REALLY 2006 AND THAT RESULTED IN SOME HISTORIC RESULTS. AND I THINK THAT THESE ALL BECOME FAIR GAME NOW. BECAUSE THEY ARE ALL -- NOT ALL OF THEM. A LOT OF THEM ARE OPEN SEATS.

STAN BARNES: HERE IS WHAT YOU ARE FORGET ON THIS CORPORATION COMMISSION RACE BACK TO ARIZONA PUBLIC SERVICE, THEY SPENT $4 MILLION THE LAST ELECTION. AND NO ONE ELSE SPENT ANY MONEY, AND WHEN YOU SPEND THAT MUCH MONEY YOU DOMINATE THE DISCUSSION. SO WILL ARIZONA PUBLIC SERVICE DO THIS AGAIN? WILL THEY SPEND MONEY IN THE GENERAL ELECTION? THEY DIDN'T IN THE PRIMARY. WILL THEY IN THE GENERAL? IF DEMOCRATS ARE RUNNING ANTI-ARIZONA PUBLIC SERVICE THEY'LL DRAW THEM IN THE UTILITY WILL SAY WHY ARE WE GOING TO LET TELL WIN, SPENDS THE MONEY AND RUN THE FIELD IT'S NOT A NORMAL RACE DYNAMICS BECAUSE THERE IS ONE ELEPHANT IN THE ROOM WITH A MULTI MILLION DOLLARS CHECK BOOK.

TED: YEAH BUT THIS IS AN ELEPHANT THAT EVEN KNOWS, THIS ISN'T -- PEOPLE TALK ABOUT DARK MONEY ALL THEY WANT. THIS MONEY IS NOT SO DARK.

JASON BARRAZA: YEAH, AND BUT I THINK THIS RACE HAS A NATURAL WHEN WE HAVE THE POTENTIALLY CLEAN ENERGY INITIATIVE ON THE BALLOT. IT MAKES THIS RACE A TOPIC OF DISCUSSION WHICH WILL DRAW IN MORE ATTENTION. MAKES IT -- MAKES IT UP IN THE AIR I THINK.

TED: ALL RIGHT. AS FAR AS THIS CONGRESS THE RACES HERE, SOME INTERESTING -- CONGRESS THE DISTRICT ONE, WENDY ROGERS, STEVE SMITH, STIFF ANY SHEDD, JAIME, WENDY ROGERS. SHE GOT THROUGH THIS ONE.

JAIME MOLERA: WELL, AND ONE OF THE THINGS THAT HELPS HER OUT IS THAT SHE HAS BEEN A PERENNIAL CANDIDATE. AND IN A RACE WHERE MAIM I.D. IS IMPORTANT, STEVE SMITH HAD A BEEN A STATE LEGISLATURE, WENDY ROGER RAN BEFORE AND HAD GOOD NAME I.D. AND SIMILAR TO MARTHA MCSALLY, SHE WAS A FORMER MILITARY AIR FORCE PILOT. AND SO I THINK THAT HELPS. SHE HAD A GOOD BACKGROUND, GOOD NARRATIVE AND LITTLE BIT MORE OF A NAME I.D. THAT TENDS TO HELP IN A PRIMARY WHERE NOBODY KNOWS THE NAMES.

TED: ENOUGH TO HELP BEAT AN INCUMBENT?

CATHERINE ALONZO: NO, I DON'T THINK SO.

TED: O'HALLORAN IS IN THE DRIVER'S SEAT HERE?

CATHERINE ALONZO: YEAH I DO. I THINK THAT HE HAS IN A YEAR THAT IS ABOUT INDEPENDENT THINKING, I THINK THAT HE HAS REALLY STRONG STORY TO TELL.

STAN BARNES: I DON'T KNOW HOW MUCH OF THE VOTE IS IN IN THAT RACE THAT DISTRICT IS SO GEOGRAPHICALLY SPLIT THE PEOPLE DON'T VOTE LIKE IN OTHER COUNTIES THE VOTE COULD COME IN AND WE MIGHT GET A DIFFERENT RESULT. STEVE SMITH'S VOTE MAY NOT BE HERE YET FOR MARICOPA, ARIZONA, SO WHO KNOWS.

TED: BEFORE WE GET GOING, WE STILL HAVE A FEW MINUTES, BEFORE WE GET GOING WE SHOULD MENTION THAT DON SHOOTER LOOKS LIKE HE'S OUT AS FAR AS YUMA IS CONCERNED. DAVID GAWA, A FORMER HOUSE SPEAKER LEFT UNDER A CLOUD LOOKS LIKE HE'S IN. DAVID SPRINGER FROM PRESCOTT LOOKS LIKE HE'S IN THE LEGISLATURE. PAUL MOSELY, WHO CAN'T DRIVE 55. [LAUGHTER ] LOOKS LIKE HE'S OUT. DID YOU LIKE THAT?

JASON BARAZZA: THERE YOU GO.

TED: AND --

JAIME MOLERA: PEOPLE WITH LEGAL PROBLEMS ARE BATTING .500.

STAN BARNES: EXPERT ANALYSIS.

TED: AND TIMOTHY, DON'T CALL HIM TIM, JEFFRIES AND MICHELLE, THAT'S A LITTLE CLOSER THAN WE THOUGHT, ISN'T IT?

JAIME MOLERA: THAT IS VERY CLOSE. TO STAN'S POINT THERE IS STILL PRECINCTS AND AREAS WE DON'T KNOW WHERE THEY ARE COMING FROM YET SO IT COULD CHANGE FAIRLY QUICKLY. WHAT DOES IT MEAN, STAN, YOU ALWAYS HAVE A SECOND LIFE IN ARIZONA POLITICS?

STAM BARNE: OF COURSE, IN ALL POLITICS YOU ARE NEVER DEAD UNLESS YOU SAY YOU ARE DEAD HE LEFT OUT DARREN MITCHELL, IS RUNNING THIRD IN HIS HOUSE, THAT'S IMPORTANT BECAUSE HE IS THE OTHER CANDIDATE IN THE REPUBLICAN MAJORITY FOR THE SPEAKER'S JOB, IF HE'S NOT ACTUALLY EVERYBODY COMING BACK TO THE FLOOR OF THE HOUSE, THEN THE SPEAKER IS ALMOST CERTAINLY GOING TO BE RUSTY BALLARD OUT OF MESA WHO IS THE OTHER CANDIDATE TO BE THE SPEAKER.

JAIME MOLERA: MANY PEOPLE THOUGHT MITCHELL WAS THE ODDS ON FAVORITE TO BECOME THE NEXT SPEAKER.

STAN BARNES: FAIR ENOUGH. THIS IS BIGGER THAN IT LOOKS ON PAPER BECAUSE IT MAY DETERMINE THE NEXT SPEAKER OF THE HOUSE.

TED: WHAT DOES IT MEAN IF RUSTY BOWERS IS SPEAKER OF THE HOUSE?

STAN BARNES: IT MEANS HE'S IN MY OLD HOUSE SEAT SO IT MEANS A LOT OF THINGS. IT MEANS THE -- THE EAST VALLEY POWER CENTER, MAINTAINS ITS BREADTH AND DEPTH AND MANIES WATER ISSUES WILL GET THEIR DUE. BECAUSE THAT'S HIS ISSUE.

TED: THEN THAT IS ENCOURAGING. OKAY, WE HAVE A MINUTE LEFT HERE. VERY QUICKLY. BIGGEST SURPRISE?

JAIME MOLERA: WOW. I THINK, YOU KNOW, THEAT LEAST FOR ME JUST BECAUSE MAYBE THAT'S MY OLD STOMPING GROUNDS AND BEING SUPERINTENDENT, THE SUPERINTENDENTS RACE I REALLY THOUGHT TRACY LIVINGSTON AND SHAPIRO WOULD BE THE TOP TWO.

TED: CATHERINE REALLY QUICKLY, BIGGEST SURPRISE.

CATHERINE ALONZO: THE 24 DEMOCRATIC PRIMARY L.D.24 WHERE AN INCUMBENT WAS UNSEAT AND THE WE HAVE TWO PEOPLE THERE.

JASON BARRAZA: YOU TOOK MINE CATHERINE THAT WAS THE BIGGEST SURPRISE ACROSS THE BOARD.

TED: THE NAMES THERE ARE?

JASON BARAZZA: WELL, NOT SEEING KEN CLARK POTENTIALLY COME BACK. WE HAVE A LOT TO THIS BECAUSE HE'S RUNNING NUMBER THREE RIGHT NOW.

TED: WOW. OK, STAN BIGGEST SURPRISE FOR YOU.

STAN BARNES: ALL THE INCUMBENTS GOING DOWN, THE THREE STRAIGHT WIDE INCUMBENTS WHICH ARE ALL REPUBLICANS BECAUSE REPUBLICANS ARE RUNNING EVERYTHING STATEWIDE AND THE LEGISLATURES TOO.

TED: OKAY. THANK YOU ALL. GOOD STUFF. GOOD TO HAVE YOU HERE. THAT'S IT FOR NOW. I AM TED SIMONS, THANK YOU FOR JOINING US. YOU HAVE A GREAT EVENING. ♪ ♪ ♪ ♪ ♪

ARIZONA HORIZON IS MADE POSSIBLE WITH THE SUPPORT OF ARIZONA HIGHWAYS MAGAZINE. FOR PEOPLE INSPIRED TO ENJOY ARIZONA'S UNIQUE OUTDOOR EXPERIENCE. AND BY A.P.S. WORKING 24/7 TO KEEP ARIZONA ON.

SUPPORT FOR ARIZONA PBS COMES FROM VIEWERS LIKE YOU. AND FROM ♪

LIKE YOU, WE GET UP AND GO TO WORK EVERY DAY. WE ARE ON THE JOB KEEPING YOU CONNECTED AT HOME, AT WORK. AND TO WHAT MATTERS MOST. OTHERS COUNT ON YOU, SO YOU CAN COUNT ON US. WE ARE HERE RESTORING POWER QUICKLY WHEN STORMS HIT. EVERYBODY FIXING ISSUES BEFORE THEY HAPPEN. WE ARE MAKING SOLAR MO RELIABLE INVESTING IN BATTERY STORAGE AND CONSTANTLY UPGRADING THE GRID. WE ARE HERE WORK WORK 24/7

In this segment:
Stan Barnes, president, Copper State Consulting
Catherine Alonzo, analyst, Javelina Consulting Firm
Jason Barraza, senior associate director, Consulting Firm Veridus
Jaime Molera, partner, Molera Alvarez
SPOTLIGHT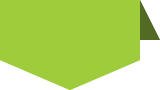 STAY in touch
with
azpbs.
org
!
Subscribe to Arizona PBS Newsletters: