In 1994, the federal government implemented a new plan that focused on deterrence and arrest along our nation's 1,940-mile U.S.-Mexico border. These strategies curtailed illegal alien flow through El Paso, San Diego and other traditional areas, but created a funnel into Arizona. Since then, the illegal population in the U.S. has increased to nearly 10 million people. Horizon takes a trip to the Arizona-Mexico border for a first-hand look at why illegal immigration has been pushed into our state. Senator Jon Kyl joins Michael Grant for an in-studio discussion.
Transcript:
>>Michael Grant:
Tonight on "Horizon," have strategies to cut the flow of illegal immigrants through El Paso, San Diego and other areas created a funnel into Arizona? We take a trip to the Arizona-Mexico border to examine why Arizona is a preferred crossing point.

>> Michael Grant:
Plus, this is what you would see if you were experiencing the debilitating eye condition called "macular degeneration." That's next on "Horizon."

>> Announcer:
"Horizon" is made possible by the friends of channel 8. Members who provide financial support to this Arizona PBS station. Thank you.

>> Michael Grant:
Good evening, I'm Michael Grant. Welcome to "Horizon." This week we are examining Arizona's border crisis, from the number of people coming over and the financial impact, to the role politics plays in the process. Tonight we look at what makes Arizona a major crossing point along the southwestern border of the United States. Earlier this week, producer Merry Lucero and videographer Richard Torruellas spent a day with the Tucson sector border patrol.

>> Jose Luis Maheda (Tucson Sector Border Patrol):
We caught one. They are looking to see if another came across. Usually when one comes across, we have two or three that follow. When one comes, it might be the guide, and they try coming across this area here to make a right to the I haven't state or crossover to the interstate and they have vehicles parked on the street up there for them to get into. There is the helicopter off to our right. [indistinct radio chatter ]

>> Jose Luis Maheda:
Hold on. So there it is. See the helicopter is right on top of it.

>> Merry Lucero:
Just minutes before, this man, jumped over the fence, which serves as the border between Nogales, Sonora, Mexico and Nogales, Arizona. It is a scene that plays out on average more than 1100 times a day along Arizona's Tucson sector border.

>> Jose Luis Maheda:
He will go through processing in the back; all 10 fingerprints will be taken there. His prints will be checked against the national database for terrorism through FBI wants and warrants checks and NCIC. If all of that checks out no, criminal his he industry no, immigration history, he'll be off able to voluntarily return to Mexico.

>> Border Crosser:
I'm from Nogales. I have never crossed. I have a friend that charged me $2,000. I paid him and he left me by the mountain. I walked for three days on the road and immigration didn't pick me up.

>> Merry Lucero:
At the Nogales detention facility, detainees are held for up to 12 hours, were they are processed and wait for a hearing with a judge or political asylum officer. At this facility, the fence and other areas along both sides of the border are monitored with cameras, and sensors.

>> Jose Luis Maheda:
The unique about Nogales, it's like El Paso. The highway runs parallel to the border here. Once you are on this highway here, in an hour you can be in Tucson.

>> Merry Lucero:
Four miles of corrugated steel left over from the Vietnam War make up the fence. In Nogales holes are routinely put in it or dug under it. Beyond town it's just barbed wire. Tucson's sector covers 262 miles of the 375 mile border between Mexico and Arizona, roughly 80% if the state. It's the biggest, busiest sector in the country, but it wasn't always.

>>Michael Nicely (Chief, Tucson Sector Border Patrol):
In 1994, when we started with operation gatekeeper in San Diego, the Tucson sector had less than 300 agents. It really was a sleepy border patrol sector, and as we started adding personnel, infrastructure, resources to other sectors, we began moving traffic and we moved it from the more favorable areas like San Diego, which was historically the most favored place, Tijuana being the most favored place for illegal entrance to stage, and basically we shifted that traffic and a lot of it has come to Arizona.

>> Merry Lucero:
Tucson sector has 2200 agents and expects to have 2500 by next year, adding agents has been key.

>> Michael Nicely:
If we used a high visibility patrol posture they knew where we were at and beat us. We pulled back in places like San Diego and made interdictions where we could. Well, now we use high visibility deterrence. If you do beat us on the line, you are going to get arrested at some point and time before you make a successful illegal entry.

>> Merry Lucero:
Also key, adding more barriers to crossing, lateral access to the border for agents, cameras, sensors and technology. But Nicely says what is crucial is having layers of defense.

>> Michael Nicely:
It's not so much the barriers as it is the infrastructure that allows them to come into the United States and go to the areas they are trying to go. You've got Tucson, you've got Phoenix. Transportation hubs and an interstate network that they can go all over the country. One of the reasons it's been so difficult, I believe, to move the illegal entrance out of Arizona and to impress deterrence on them is there are few places to go. That he they can't go and smuggle the amount of narcotics and the amount of people that they do in Arizona in New Mexico, for example. The infrastructure doesn't exist. The place to stage that contraband and those people on the north side of the border doesn't exist. So really, Arizona is the last place where they can move the kind of cargo in the volume that they are moving it.

>> Merry Lucero:
One piece of infrastructure here that continues to raise controversy is the checkpoint, almost 25 miles north of the border on interstate 19. Other border states' checkpoints are permanent structures along the highway that operate full time.

>> Jose Luis Maheda:
Permanent checkpoints, multiple lanes of traffic, permanent holding facilities, and camera sites around the checkpoint so we can see vehicles or aliens trying to circumvent the check point. We have hard telephone lines in order to run biometrics checks on the people, records checks. We have other types of equipment that would be used as secondary, vehicle lifts, and places for the canines to be so they can be more active and not be in the harsh weather that we're standing in today.

>> Merry Lucero:
Here under the shade from this overpass is the nation's only mobile or tactical checkpoint.

>> Michael Nicely:
It's a huge problem. It's been a problem for a number of years. The checkpoints in Arizona have to be tactical checkpoints. They have to be movable checkpoints. Congressman Kolbe in some appropriations language has made sure of that over the past several years. It's not the way we believe we should be running checkpoints. We're the only sector in the country that runs in this way. We run them because of appropriations bill language. I do believe it's diminishing our effectiveness with those checkpoints by running them that way. We'd like to see that changed.

>> Merry Lucero:
Some don't want to see it changed. Tubac residents have expressed concerns that a permanent checkpoint would turn their neighborhoods into drop-off and pick up points and highway backups would hurt business. The border patrol sees it differently.

>>Michael Nicely:
We need a defense in depth. If all resources are on the border, it's an inducement for people to beat us. They know once they are past us they will not be stopped as they make their way into the interior. Checkpoints give us that defense in depth that I think we need to establish control in Arizona.

>> Michael Grant:
U.S. Senator Jon Kyl recently released draft language on the enforcement and funding provisions of a comprehensive immigration reform bill due to be introduced this summer. He recently joined me to talk about the crisis on our state's border with Mexico and congressional action to increase funding for tactical infrastructure in Arizona.

>>> Michael Grant:
Let's start with the big question, and then we'll move to the subparts. If we can shut down the border in Texas, and we can shut down the border at California, why in the world can't we shut down the border in Arizona?

>> Sen. Jon Kyl:
First, we haven't shut it down in the or the two places. Secondly, after they made the effort to shut them down in California and Texas, the amount of illegal immigration exploded. So, even though there have been great strides made in Arizona, it still is the preferred route. In fact, the Tucson sector is the sectored out of 20-some all along the border that has half of all of the illegal immigration coming into the country today.

>> Michael Grant:
The numbers are just staggering.

>> Sen. Jon Kyl:
They are, indeed. It's not only an explosion of numbers generally, including from other countries in the world, not just Mexico, and in addition to that, they were just slow getting the resources into the United States, and smugglers continually, like the terrorists, they react to our techniques and they get more clever about what they are doing. You can't believe the amount of violence at the border now. They are now mixing smugling trips with drugs as well as illegal aliens, and the people who are doing it are very violent and just the worst people you can imagine now.

>> Michael Grant:
Witness, of course, the shootout that we had on Interstate 10, not so long ago, and ironically enough, the president of Mexico was in town. Why not New Mexico?

>> Sen. Jon Kyl:
Part of it has to do with the proximity and access to highway transportation and then eventually air transportation. We have a very good transportation grid here in Arizona, including from Santa Cruz and Cochise counties where a lot of this is occurring. Right up through Tucson and there are other routes as well through Benson. You've got the freeway going east, also if you get up here or halfway between Tucson and Phoenix, the freeway going to San Diego and L.A. and then you've got the airports here and in Tucson. It's a dream for anybody that really wants a lot of options to get illegal immigrants up here, into the road system and out. New Mexico is much more limited, basically, there is only one freeway, Interstate 10 going across.

>> Michael Grant:
Interstate 10 going across.

>> Sen. Jon Kyl:
Yeah.

>> Michael Grant:
In fact, I learned a while back that one of the reasons-the transportation corridors out are important and as we have built more in Phoenix, as we have improved our freeway system, it allows the safe houses to move further and further out because you now have things like the 101 and 202 and others that connect to those transportation routes. What about the Tohono O'odham reservation, sometimes referred to as the funnel inside the funnel. Does that complicate things as well?

>> Sen. Jon Kyl:
Well, it's really not much different than any of the other areas. If you think about our southern border from Nogales east is primarily private land, that's the primary area of illegal immigration. From Nogales west to Yuma is government land. Indian reservation, wildlife refuge, the gunnery range, those are not very well patrolled, and in fact, there are environmental constraints on what our border can do in those areas. The Tohono O'odham have tried to patrol their own area, but they have religious constraints on certain things like sitting up on the mountain tops like the smugglers do, by the way, so it's a little bit harder to get lights in there, to get observation posts and so on. But I think I think it is no worse on the reservation than either to the east or west of that. It's all very harsh environment for smugglers and they ought not to try to go through there because in the summer it's very dangerous.

>> Michael Grant:
One of the other growing problems is OTMs.

>> Sen. Jon Kyl:
They refer to anyone illegal from any country other than Mexico OTMs---other than Mexicans. It's not just Central American countries literal over 100 countries all around the world. They have figured out whether you are in china, vote number, rush that, you name it, the countries of special interest in the Middle East from which terrorists can come, they have figured out that it is not hard to get to the United States if you get to Mexico. The reason this is an exploding problem is not only that you've got well over 100,000 of these people coming in, but the Mexican government won't take them when you apprehend them. Well, they are not Mexicans. They are supposed to go to their country of origin. Some of these countries won't take them. Others take a very long time to take them, so you need to detain them. There is not enough detention space, so they are released on their own recognizance. I'll give you a nickel if you know who shows up for their hearing. They don't, they just melt into our society. This is the newest problem, and we're not sure how many of these folks are coming from the countries from which terrorists are most likely to come, but it's a substantial number. It's a special concern to us.

>> Michael Grant:
Do we have much of a feel for-I mean, we focus on the illegal immigration issues, the employment issues-those kinds of things, do we really have much of a feel for how much of a security risk this is?

>> Sen. Jon Kyl:
Well, it's a risk, but let me back up. Security in terms of having crime committed as opposed to terrorist acts should be considered here, too.

>> Michael Grant:
Sure.

>> Sen. Jon Kyl:
You've got something like 85,000 criminals, people with criminal records, that are running around out there, part of the 400,000 absconders that we want to bring into the system but who have escaped the system. They have been part of the OTM population or they've otherwise escaped the system. And that's some of the most recent roundups you've seen are not of just poor guys trying to make a living, but criminals, people with criminal records, or people who have been convicted of crimes here in the United States, something like 85,000, as I said. And on our border in the Tohono O'Odham reservation, half of the people they've picked up had criminal records, half. And in other parts of the sector it was clear they were going to exceed the numbers from the previous years. So it's not just terrorist security, but criminal security. Of terrorists, we don't know.

>> Michael Grant:
Okay.

>> Sen. Jon Kyl:
But as Don Rumsfeld says, you don't know what you don't know, and that can be dangerous.

>> Michael Grant:
Absolutely. Do the Tucson and Douglas sectors need more security?

>> Sen. Jon Kyl:
They do. The Tucson sector includes Douglas. Part of the benefit of this new allocation, we've fought very hard to get these resources for Arizona, and the secretary of homeland security is putting them in Arizona. So this money from the supplemental appropriation bill and from this new appropriation bill will get us a net of 1400 agents a year. That's almost training 2,000 a year in gross numbers. They will help. The aircraft, the additional aircraft, as well as all of the other equipment, but as I say, we need these other things as well, including the detention space, and we're working with homeland security very hard. I just held a hearing in my terrorism subcommittee this week, getting them committed to an expedited removal process, which is the one way to resolve this problem with the OTMs. If you can work on an expedited way to remove them, then you don't have the problem of detention and therefore you don't have the problem of their release into our society.

>> Michael Grant:
Removing them, literally deportation?

>> Sen. Jon Kyl:
Well, no, they are not deported, it's an expedited removal, and it takes less than 30 days as opposed to over 90 days under the system that's employed elsewhere. That's only effective in Lorado and Tucson sectors. We're expanding it along the border, I have just written a letter saying what do we need to get it expanded more than that, but detention space is the primary area. We'll get them whatever money they need for that. There shouldn't be any excuse for turning these people loose into our society. If they lack detention space, tell us, we'll get them the money. If they need to rent detention space from a state system or a county jail, I've even suggested if it's not too hot, you could set up-Joe Arpaio has a tent city and for a week while people are waiting for papers to return home, you are not holding them for a long period of time, as long as you take good care of them, we can find a way to bring people in and hold them until it's time for them to go back to their home.

>> Michael Grant:
An issue that recently arose that had never been on my radar screen before was the issue of permanent checkpoints and representative Jim Kolbe has strong feelings that permanent checkpoints should not be maintained. I'm told that they maintain permanent checkpoints in California and also in Texas and it's part of their success. Would it be part of our success?

>> Sen. Jon Kyl:
Yes, I disagree with my colleague on this. The border patrol has maintained these. It's not either or, it's not temporary or permanent, they have both, and the reason for permanent-some people say everybody knows they are there, why would anybody go through there? You'd be surprised, number one, but secondly, with these temporary checkpoints, there is no place to hold people. You know, there is no air-conditioned building. There's no electronic setup to check all of the IDENT and the AFIS, which is the finger print system and all the rest of it. You need a permanent facility to do those things, in combination with temporary checkpoints set up at different places at different times in the week, that system can work pretty well.

>> Michael Grant:
Now, if it works pretty well, why is representative Kolbe opposing it?

>> Sen. Jon Kyl:
Well, he has his reasons. He has had his disagreements with the border patrol and we happen to have a disagreement about this.

>> Michael Grant:
What about the mix of manpower and technology? We've tried-you know a lot better than I do, a variety of different forms of technology. Is it primarily deterrent in nature? Can it really function alone without an equivalent increase in manpower? What are some of the issues?

>> Sen. Jon Kyl:
No, everything works together. Chief Michael nicely, the head of the Tucson border sector, we've grilled him on this. I've talked to him about this 10 times in the last couple of months. And each time, what he says is we know what works, what we have does work. We simply need more of it. We need more helicopters, more fixed wing aircraft, more lights, more cameras, more sensors, more border patrol agents, more detention space, more transportation capability. They even use ATVs and horses-by the way, in order not to create an environmental problem in our environmentally sensitive desert areas, the horses are fed special feed, so that when they-what they leave behind doesn't create noxious weeds or whatever, so all of this is done by the book. And it simply literally a matter of more of the same. There are esoteric things like the UAVs, unmanned aerial vehicles that can help us, pretty expensive, but we need to get those up as well, some new special radars. One of the problems is on the gunnery range, airplanes come in to do their mission only to find immigrants in the target area. The Marines clear them out, by the time the planes are ready to go in, there are more people that have gone back in. We have lost over 1100 flying hours, 400 plus missions. Cancelled last year on the western part of the range alone, and all of these are problems that have got to be addressed. There is new radar that they are using produced in Scottsdale that helps to identify whether these illegal immigrants are hanging around the target areas. It's a mix of a lot of different things that need to be put together in a network.

>> Michael Grant:
It's also a very large problem. Senator Jon Kyl, thanks for meeting with us.

>> Michael Grant:
We contacted congressman Jim Kolbe's office to find out why he is not in favor of a permanent checkpoint on interstate 19. Congressman Kolbe gave us this statement. "I support using mobile tactical checkpoints away from the border and permanent checkpoints along the border. For the past seven years, I have included language in annual appropriations bills prohibiting the border patrol from spending money on permanent checkpoints beyond the border. Permanent checkpoints are not the answer to solving our immigration problems. If the checkpoints are permanent, illegal immigrants will know where they are and easily avoid them. By using mobile tactical checkpoints, we can use the element of surprise to catch and detain those illegally sneaking across the border." Tomorrow we continue our series on immigration with a look at the role politics plays in the issue.

>> Michael Grant:
The older you get, the greater your risks of developing age-related macular degeneration or AMD. It is the leading cause of blindness in older Americans. There is no cure for it, but producer Pam White profiles one University of Arizona scientist working hard to change that.

>> Cele Peterson:
If my own child or grandchild comes in, unless they get up close enough to me, I could not tell you whom they are. That's maddening.

>> Pam White:
About five years ago, Tucson business and community leader Cele Peterson was diagnosed with age-related macular degeneration or AMD. The disease damages the macula or middle part of the retina, which is responsible for central vision and the ability to see detail.

>> Cele Peterson:
I cannot read a telephone number, no matter how big it may be blown up. I still cannot make the numbers out.

>> Dr. Alan Marmorstein:
It goes from just distorted vision to a complete loss of vision in the middle. And it works its way out. And so you will have some vision in the periphery, but the center of your visual field has disappeared. So this is what the person with AMD is experiencing.

>> Pam White:
Dr. Alan Marmorstein is a researcher with the U of A department of ophthalmology and vision science. Recently a genetic link to AMD was discovered and he says finding that gene is just the beginning, not the end, although it does tell scientists where to look.

>> Dr. Alan Marmorstein:
It gives us a clear. Somehow or other this gene appears to be involved in that last stage, which is where you lose vision. It is a very big finding.

>> Pam White:
The race for a cure for AMD is crucial. Today 15 million Americans have the disease, and that number is expected to double as baby boomers age.

>> Dr. Alan Marmorstein:
The State of Arizona today, there are some 30,000 plus individuals who have significant vision loss due to AMD.

>> Pam White:
There are two types of macular degeneration, wet and dry. 90% of people with AMD have the dry form, which is much more difficult to treat.

>> Dr. Alan Marmorstein:
We've sectioned it so you can see what this feature, these are the deposits, these are called DRUSEN. We've sectioned it so you can see what that looks like. You can see this bump that has occurred under these cells, which are the pigment epithelium, and these are the photo receptors. So the photo receptors are light sensitive. And where the bump is, the number of photo receptors and the thickness of that layer of cells is diminished. So this person, when they see, because it's been elevated over the background, their vision is out of focus.

>> Pam White:
To find answers, a few years ago, the U of A department of ophthalmology and villages science began the southwest AMD research program and its goal, to eliminate AMD.

>> Dr. Alan Marmorstein:
If you can prevent the disease from occurring, you will retain your vision and you will not have to undergo the more severe treatments that you would otherwise have to.

>> Pam White:
U of A researchers are looking for better ways to diagnose and prevent the disease. The doctor says a good example is heart disease. To treat it, stints are used to lower cholesterol and thereby offset a heart tack.

>> Dr. Alan Marmorstein:
We're working on a test that would look into your eye and pick up the earliest stages of this and give us a clue as to whether you are at risk for developing AMD. Having that in hand and understanding the biological pathway that has gives us macular degeneration, we would like to develop a drug that can be given to those people who are at risk to reduce their risk, just like STATINS are given to people to reduce their risk of heart disease.

>> Pam White:
The older you get, the greater your chances for developing AMD. Until a cure is found, Dr. Marmorstein recommends a healthy diet with lots of green leafy vegetables such as broccoli and spinach. A healthy lifestyle is also essential.

>> Dr. Alan Marmorstein:
The most important thing probably is quit smoking if you do, and if you don't smoke, don't start, because the biggest environmental risk factor to date for AMD is smoking. It gives you a 3 to 4-FOLD risk increase for AMD. It's the only confirmed environmental factor for AMD.

>> Pam White:
A special supplement of vitamin C and zing is prescribed to slow the progression of the disease in those with dry AMD.

>> Dr. Alan Marmorstein:
But that is although somewhat effective, not super effective, and it will not reverse the loss of vision. It won't prevent you from getting AMD and that's important. There are a lot of people who have started to take these supplements to prevent AMD and we don't have any evidence that that prevents AMD.

>> Pam White:
The doctor says a cure for AMD is at least a decade away, but researchers are making progress.

>> Dr. Alan Marmorstein:
I believe in the next couple of years, the genes that we know about will have led us to those pathways, and we will already be identifying compounds that may be able to intervene.

>> Cele Peterson:
There will be cures, of course those of you who are much younger than I, have a much better chance, but the point of it is, listen, listen, observe and help, and every body can help by recognizing that this happens to be one of those, what I call it, a challenge that we'll lick like we have a lot of other things in the past.

>> Michael Grant:
Thanks for joining us this evening. I'm Michael Grant. Have a great one, good night.
In this segment:
U.S. Senator Jon Kyl:;
SPOTLIGHT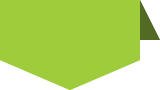 STAY in touch
with
azpbs.
org
!
Subscribe to Arizona PBS Newsletters: