Don't miss HORIZON's weekly roundtable where local reporters get a chance to review the week's top stories.
Transcript:
>> Cary Pfeffer:
It is Friday August 12th, 2005. In the headlines this week, Secretary of State Jan Brewer unveiled her plan to implement the voting provisions of Prop 200. Thanks to a new state law that went into effect today, Attorney General Terry Goddard has the ability to take control of the Colorado City School District. And Governor Napolitano is facing some criticism after her face appears on billboards touting Arizona tourism. That's next on "Horizon."

>>Announcer:
"Horizon" is made possible by the friends of channel 8, members who provide financial support to this Arizona PBS station. Thank you.

>> Cary Pfeffer:
Good evening, I'm Cary Pfeffer filling in for Michael Grant. Joining me to talk about these and other stories. Howie Fischer, Robbie Sherwood of "The Arizona Republic." And Richard Ruelas also of "The Arizona Republic."

>>> Cary Pfeffer:
There were new developments this week involving proposition 200, which was approved by voters in 2004. Earlier this week the Ninth Circuit Court of Appeals issued a ruling regarding the public benefits provision of the proposition. Today Secretary of State Jan Brewer unveiled her plan for implementing the pro session of the measure. Got all that? Well, Howie is here to explain a little bit of that. Jan Brewer had a news conference this afternoon?

>> Howard Fischer:
Well, yes, she wants to say I am the Secretary of State, I'm not the Governor, but I'm in charge here. As you may remember, Prop 200 had two provisions dealing with voting. One is specific identification to register. That was very clear. And then it also said to vote you must show a photo ID, or with no photo, two IDs. It didn't specify what. The legislature tried to put through a bill with very specific provisions, which the Governor found to be overly broad. Then Terry Goddard decided that you really don't need a change in the law and he started working with Jan Brewer to come up with some rules. Well, what has happened is with back and forth negotiations, they seem to have come up last month with a concept of what would be acceptable. Jan has decided to work closer with some of the supporters of Prop 200 and a little less closer with the attorney general, and today, without telling the attorney general what she was going, she said look, I have a list here. You will need a driver's license, you will need a non-operating ID card, a bank statement will be acceptable. Utility bill statement will be acceptable. And said now we expect Terry to honor his commitment. Fortunately, Terry hasn't seen this language and Terry said show me the language, if you would work with me, I might have been standing up there with you, but now Jan and the supporters of Prop 200 are saying if he doesn't approve this, we're going to take him to court and we're going to sue him.

>> Cary Pfeffer:
That's what's going on behind the scenes.

>> Robbie Sherwood:
One of the changes to the rules that represents a shift from the -- from secretary state brewer and Russell Pearce, the architect of Prop 200, have to do with driver's licenses as a valid form of ID. A lot of people, myself included up till about 3 weeks ago, before they made the change had a valid driver's license, but I had a five-year-old address. I was too lazy to change it.

>> Howard Fischer:
But a great photo.

>> Robbie Sherwood:
Yes, a photo 10 years ago. The rules had said that if you show up and use this as your ID and that address doesn't match what's on the voter roll, you wouldn't be given a provisional ballot. Then they shifted it to where you would get the third degree. They would ask you a round of questions that might hold up the line. Now it's just we give you a pro investigational ballot and verify it later. That's a big step in the right direction.

>> Richard Ruelas:
What are you going to do, create lines? I don't want to cast a professional ballot. I have my college address on my ID. What this is designed to solve is a problem that doesn't exist. This came about to solve the problem of illegal immigrants voting, which was backed up by nearly no evidence.

>> Howard Fischer:
Well, except -- except, and maybe it's just coincidental, not that politicians work together --

>> Richard Ruelas:
it is coincidental.

>> Howard Fischer:
Yesterday, the county attorney says we have evidence of people who are not here legally who did register and some of whom actually voted.

>> Richard Ruelas:
Three, four?

>> Howard Fischer:
It may be, but you know, there is nothing wrong with the concept of ID, but I looked at several other states. There is about 20 states that require ID. But a lot of them, you have a longer list. For example, I have a bank card, which has my picture, and in certain states, that would be acceptable. In a number of other states, they say if you show up without ID, you can vote a provisional ballot. What that does, it's cumbersome, it takes time, but you sign the outside of the envelope, they take it back to the county at the end of the day, and if the signatures match, and there is no other reason to believe you are illegal, then they count it. If it doesn't match, they don't count it. Arizona has one of the more severe sets of requirements. Obviously, Jan Brewer says it's what the voters wanted.

>> Richard Ruelas:
Again, the fear was that there were enough illegal immigrants voting that it was going to tip an election. If there were really the case, Alfredo Gutierrez would have been Governor now. He has investigated 150-some cases, that's a sliver of a percentage, not even 1% of the population.

>> Cary Pfeffer:
But something has to be done here. What's the timeline? In other words, now we've got Jan Brewer coming up with her proposal. In and out attorney general has to weigh in.

>>Robbie Sherwood:
The attorney general will take a week to weigh in. I'll bet he doesn't take over 10 days because that's the deadline to be sued. The Governor has said that she will basically defer to Goddard's wisdom on this one. Hypothetically, let's say Goddard's problems are resolved and he signs off and the Governor signed off, they have to go to Justice Department for pre-clearance. They could take up to 60 days even in an expedited case. The hope is that they won't take that long, because there are elections coming up. There are city elections in September. We've blown that deadline. There are some other school district bond elections type things coming up in November, that all of the election officials would love to -- for lack of a better word, test drive these new rules to see are there weevils in the wood pile. They don't want statewide election to have the first time that they trot this out. They need a dress rehearsal.

>> Cary Pfeffer:
We'll see what happens there. Andrew Thomas came up in the discussion and announced this week no plea deals for violent criminals. Is that something that's going to clog the system? Is that getting a warm reception? A cold reception?

>> Howard Fischer:
Well, it was part of a campaign promise, and I think people are frustrated that somebody charged with second degree murder ends up with -- to be an extreme example, jay walking, but these things happen. Now, part of it is the fault of prosecutors. They tend to load up the charges. I know, we will charge him with every potential combination, and we'll add jay walking to it too so we can get him to plea down to something else. What he's said, in these series cases, you plead to the top charge, or you go to trial. Now, what he's offering, theoretically, is that we will then not plea bargain that but get rid of the other charges. I don't know that that's a real incentive to plead because 90 times out of 100, all sentences are served concurrently. So it's not that you are going to get a better deal. Now, if he's willing to make a sentencing recommendation, maybe you've got something there, but to simply say plead to the top charge or go to trial on the top charge, I don't see it really making a difference, other than clogging up the court system.

>> Richard Ruelas:
During the nurse conference, they asked him can you give an example of a miscarriage of justice, someone accused of murder and had jay walking. I think they mentioned O.J. Simpson, but he couldn't find one. This is a feel-good measure. I hope it won't have any real effect, because exactly -- we're not going to see many people plea deals. We're going to see more true indictments rather than a litany of charges.

>> Howard Fischer:
But if in fact he and his prosecutors play fairly, in other words, where they would normally charge murder 2, they charge manslaughter or vehicular homicide and don't try to goose it up, and the defense attorneys know that the charge is fair, then maybe it'll work right. If they in fact continue to overcharge, then essentially you will have paralysis.

>> Robbie Sherwood:
You'll have consequences beyond feel good. Because if there are a lot more jury trials, you will need lots more jurors and court time and that sort of time. You can see a lot of delays. Only if he sticks too it. That is a potential. We might talk about some new laws going into effect, but we just let anybody over 75 out of jury free pass, we just reduced our jury pool substantially at the same time.

>> Howard Fischer:
Well, that's why we need people who are here legally to be in the jury pool.

>> Cary Pfeffer:
Onto other issues. We had mentioned attorney general Goddard. It looks like the Colorado City story is moving forward with more action there.

>> Howard Fischer:
This was no surprise. I mean, the allegations that have come out, the charges, the evidence about this district, here is a district that five years ago had like 1200 kids in it. Warren Jeffs, the leader of the sect up there, told his followers, pull your kids out of the school. So you go down to 250 kids. Administration costs continue to balloon. Now the fact that all of the administrators are FLDS members had nothing do with it. Two years ago they by an airplane with a $20,000 a year maintenance con fracture tract. I appreciate that they are a remote district but I'm not sure that a 250-student school district needs an airplane. They have also gone ahead -- this is where it gets interesting -- they leased five buildings from an FLDS affiliate, they prepay for multiple years and then a couple years later, they give the buildings back, forfeit like $200,000 on the lease -- these buildings then become part of the church-run private school, and then the district administrators have the Chutzpah to say we're short of classroom space.

>> Cary Pfeffer:
Bottom line is the State will take over --

>> Howard Fischer:
The financial operations essentially. It is akin to a bankruptcy in the sense that a receiver will be appointed who runs the financial.

>> Robbie Sherwood:
The allegation here is that this is an extension about other allegations about polygamy that you see, welfare fraud, that sort of thing. This is the economic engine for that city. There is no other work there, and so to the extent they can bring in taxpayer money and pay their members that's the only way to keep the lights on.

>> Richard Ruelas:
They are setting up shop, maybe all of this comes a little too late. Thankfully the problem ended, we may have given Texas the problem.

>> Howard Fischer:
That's their problem and somewhere in Texas there are people sitting around a table saying, who are these people

>> Richard Ruelas:
And they are wearing cowboy hats.

>> Cary Pfeffer:
Richard talked about first Friday and a victim of its own success?

>> Richard Ruelas:
Yeah, the idea, if we pull up "Horizon" tapes 10 years ago and think, yeah, 10,000 people are going to congregate on downtown Phoenix, no way. It just wouldn't have happened. But they've opened up art galleries and spaces and it became a small thing but they kept having every Friday and now it ballooned into something where there is parking problems as in everything else. So they thought they would have police come in and try to gently tell people how to behave and not to underage drink or park a car in a vacant lot. They came into ancient buildings and looking at code violations where you can't have this kind of wiring, you can't sell anything because you don't have a license, knit picking this thing to death. The mayor said we'll find a way to make this easy. I've now realized that now that it's no longer about art and it's a party, I'm there.

>> Cary Pfeffer:
Oh, it's a fun thing. All right. Well, we have other things that we want to chat about as well. On Wednesday, Governor Janet Napolitano met with house speaker Jim Weiers and Ken Bennett to begin resolving difference about bills vetoed by the Governor. Now everybody has made peace and it will be smooth sailing trait ahead.

>> Robbie Sherwood:
They made a tremendous amount of progress. By that I mean they agreed to have another meeting next week. And they were in the same room together.

>> Howard Fischer:
That's what he really means. He really means nobody came out bloody.

>> Robbie Sherwood:
But this -- this obviously had to happen, and this is the first time that all three of them have been around a table together with the controversial vetoes over school choice, mainly English learner -- money for

>> Richard Ruelas:
Bennett called her --

>> Robbie Sherwood:
There has been allegation about who broke the deal, let's not go there, let's move ahead. Because there is some series legal issues hanging over their head. Tim Hogan, the center for law in the public interest who is pursuing the lawsuit for more money has gone back to the judge and asked that judge to make an unprecedented move of withholding hundreds of millions of dollars in state highway funds if these guys don't get it together and come up with something. And so this is the first step into possibly avoiding that, if the judge has the Chutzpah to do something like that.

>> Cary Pfeffer:
This has been the motivator in the past and actually things have gotten done. I guess the hope is that it will get done down the road?

>> Robbie Sherwood:
I've said this before, but most of the big seismic big-time changes in state law have occurred with a gun to their heads. This is the same situation.

>> Cary Pfeffer:
Following that grand tradition. Anything else on that particular topic?

>> Howard Fischer:
No, I think part of the problem is that there are two big issues out there. One is Flores. They are light years apart, not only in money but in concept. I think that may take a court order to do something, but there is the other issue, tuition tax credit to allow corporations to take $5 million that they owe to the state and give it to organization that is give slips for private and parochial schools. It would go for five years and require legislative action. The middle ground is to take it out perhaps 8 years and then sunset it, because in 8 years, Janet Napolitano will not be the Governor, and I think that's going to be an easy one to resolve. Now, the question is, will they insist on resolving Flores first, because everything is linked to everything else. There is no love lost.

>> Cary Pfeffer:
Speaking of whether the Governor will be Governor, some people feel like appearing on a billboard is appearing a reelection effort.

>> Howard Fischer:
Well, you know, it's good to be the Governor.

>> Richard Ruelas:
Well, this was such an -- I know it made the front page, but it seems like one of these big fake issues. Because if Matt Salmon were the Governor and his sad visors said you know, it would be great, Matt, place your name all over the place, it would be seen as wonderful, and then you might have Janet Napolitano saying this is terrible.

>> Howard Fischer:
I'll agree with you halfway. The tourism billboards, even though it's a stupid campaign about, you know, staying in the state with pictures of somebody cooking and Janet up in the corner, the ones that offend me, there are four billboards in southern Arizona that say, when in Arizona, you need an emergency, dial 911, when in Sonora dial 066. And this was arranged between Janet Napolitano and the Governor of Sonora. The pictures of her here and the picture of the Governor in Sonora are larger than life. And the publicist for the Department of Homeland Security said you know, we have to get out the message because people don't know 0660, and I said, well, what part of getting out the message requires that the 8-foot tall picture of the Governor's head -- and she said, well, but she helped put it together. I'm sorry, that is just pure campaign material.

>> Robbie Sherwood:
The bottom line, she's the Governor of the state. It's her prerogative to -- she can do some of that stuff, but when you do it, there is going to be some checking that goes on, and one of the things that we noted and we've been following this all along, is that it's not just billboards. It's very subtle things.

>> Cary Pfeffer:
Right, her name on the gas pumps.

>> Robbie Sherwood:
Why you would want your name associated with the gas pumps, that might cost her the election, but it's been little things like that with the photo, with the name of the Governor's office, highway safety, for purposes of another ad campaign, it becomes Governor Napolitano's add. It doesn't hurt to get her name out, everybody knows who she is, but --

>> Richard Ruelas:
A page out of the Arpaio playbook. He decided everything was going to have his name, including the front of the jail where TV reporters set up pictures of Joe Arpaio outside. Everything was repainted to include his name. And it worked rather well.

>> Howard Fischer:
It comes down to one of the benefits of incumbency. You're right. If Matt Salmon had been elected, I'm sure we would see his smiling face up there. If Barry Hess had been elected besides the fact that people would leave the state in droves, he might have his face up there.

>> Cary Pfeffer:
Speaking of the advantage of political power and that sort of thing, the president signed the transportation bill while on vacation. What does that mean for Arizona? We're certainly not the -- we're not gaining the largess that Alaska or some other state might.

>> Howard Fischer:
This is a perennial hissy fit. Are we getting our share. Everybody says we give $1 to Washington we get back .97 cents. Failing to understand the nature of this, some of it is political and some is need. If we need the money, fine. If the whole purpose was every state gets back $1 of what they give in, we wouldn't need the federal government to decide where the needs are. Some of it is this question of earmarking and whether the money comes back to the state with special projects with some of the members of congress like, some members like John Shadegg say why would I want to earmark it for a bridge in my own area. It's part of the game. Is it political power? Sure. For a long time West Virginia, Robert bird had some of the best bridges that you ever want to see in the nation.

>> Cary Pfeffer:
And a half Val studies is located somewhere in West Virginia, although not near the ocean.

>> Howard Fischer:
It's a variation of power of incumbency. If you are a senior member of congress, you get to earmark the bill.

>> Richard Ruelas:
The question is do you want to play the game or not. And we have an inordinate number of congressman who said I'm going stand on principle, not play the game, McCain, Kyl Shadegg said I'm not going to vote for this or ask for special projects. So we will get less. Most of them will be pork. There was one that stood on its merit because want going to get done, they were not going to build a foot bridge to keep kids walking to Isaac middle school on 34th avenue and McDowell. That part of town doesn't get much city or state attention anyway, so playing the game there, they figured let's just jump everybody and find a willing congressman, but most of these projects would not stand for scrutiny.

>> Cary Pfeffer:
Talk about the Corporation Commission and the projects there.

>> Howard Fischer:
The commission enacted a requirement that 1.1% all energy has to be from renewable resources when solar biomass, hot air from the congress -- no, that was wrong. This has been an issue. We were on the leading edge. So some other states have decided to pursue this. So the push now is to take us by the year 2025 to 15% of all of our energy from those sources. The commission voted for it. That was Mike Gleason. Some is Mike's general suspicion of government, but his question is if this ends up as solar, how much is this going to cost? Because part of the plan for utilities, they pass on the casts. $2 a month for residential customers and $75 a month for business customers. We're talking about something that may end up being one, two, three billion dollars over the next 20 years. That's real money coming out of the economy. The other side, however, is to the extent we've become dependent on natural gas, congress wanted a lot of natural gas, let's use that instead of coal, now we've got a shortage of natural gas. And when that triples in price, we will --

>> Richard Ruelas:
It is creating an artificial market, but just creating that demand will lower the cost.

>> Howard Fischer:
The real one there is solar. Basically, when you are buying power, you are buying 9 cents a kilowatt part. Solar runs 35 cents a kilowatt hour. It's efficient in the desert but very expensive up front.

>> Cary Pfeffer:
All right. We will see what happens there. Howie thanks very much. Robbie, thank you all. If you would like to see a transcript of tonight's program, please visit our web site at www.azpbs.org. When you get there, click on the word "Horizon" and that will lead you to transcripts, links and information on upcoming shows. "Horizon" will be off next Monday and Tuesday due to pledge week. Wednesday, Maricopa County treasurer David Schweikert will talk about a backlog of unsettled property tax issues. On Thursday, join us for a special edition of "Horizon" called "Arizona's capitol women" a gathering of Arizona's three female Governors. Coming up next on "now" an interview with the filmmaker Alex Gibney. His latest documentary is "Enron, the smartest guys in the room." Have a great weekend and enjoy yourself. I'm Cary Pfeffer. I hope you stay safe and stay away from all of that rain out there. Have a great weekend.
In this segment:
Howard Fischer:of ;
SPOTLIGHT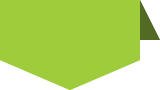 STAY in touch
with
azpbs.
org
!
Subscribe to Arizona PBS Newsletters: