Governor Janet Napolitano joins HORIZON to talk about issues including Arizona's renewed disaster planning efforts.
Transcript:
>> Michael Grant:
Tonight on "Horizon," an anti-war activist asks Governor Napolitano to pull Arizona National Guard troops out of Iraq. The governor is not happy about the expulsion of a Phoenix search and rescue team from a hurricane ravaged area. And the governor says the DPS should have checked with her first before telling its officers to drive less to save gas. That's next on "Horizon."

>> Announcer:
"Horizon" is made possible by the friends of Channel 8, members who provide financial support to this Arizona PBS station. Thank you!

>> Michael Grant:
Good evening. Welcome to "Horizon." I'm Michael Grant. Welcome to first Thursday, the governor on "Horizon." It is the governor's monthly stop at the "Horizon" set to talk about issues affecting the state, also to answer questions from viewers. Here now is Arizona Governor Janet Napolitano. You like Spamalot, huh? You were in New York --

>> Governor Napolitano:
I was in New York. I saw it --

>> Michael Grant:
You saw Spamalot.

>> Governor Napolitano:
It's the musical version of Monty Python and the Holy Grail. It's all the best parts of the movie plus some. I highly recommend it.

>> Michael Grant:
Are you a Broadway musical -- live play, live stage fan generally?

>> Governor Napolitano:
Generally I am. I'm definitely a Monty Python fan. So the combination was pretty irresistible.

>> Michael Grant:
All right. Let's move to --

>> Governor Napolitano:
Other things.

>> Michael Grant:
Some issues. What happened? Roger Vanderpool is a seasoned guy, lot of years at the Department of Public Safety. Pinal County Sheriff.

>> Governor Napolitano:
Absolutely.

>> Michael Grant:
I read the story in the newspaper this morning. You weren't consulted?

>> Governor Napolitano:
No, this was an internal memo that had gone out two weeks ago within the agency and I -- I learned about the memo, which directed highway patrol officers to restrict the number of miles they were driving in order to conserve gasoline, and I immediately contacted my staff and we got in touch with Roger do you remember say, hey, wait a minute, have we looked at all the options? There are lots we can do on budgets and the last thing we do is take highway patrol officers off the street. We met during the day. I directed him to rescind the order. I want to be very clear that we are not taking highway patrol officers off the street. We can and will figure out a way to pay for the gasoline.

>> Michael Grant:
Has this shaken your confidence in Roger Vanderpool?

>> Governor Napolitano:
Not at all. Roger is a seasoned pro and understands that this was probably a budget issue, perhaps not even something that got his full attention at the time, but I said, and I reiterate, look, the last thing we ever do is take officers off the street. If it's a budget matter, come to us and we'll look at the budget, we'll look at other things and see what can be done. We have been putting a lot of demands on the Department of Public Safety. I've asked them to work on border-related issues. I've asked them to send officers to be trained to deal with stolen cars that are being driven southward along the border so that no doubt the agency is stretched but it's not stretched so much that we can't pay for the gas.

>> Michael Grant:
Some of the suggestions, though, I mean, I realize this doesn't play well on the front page of the newspaper, but some of the suggestions it seemed to me actually made sense. I mean, fixed checkpoints. Use the radar. I think there was also, well, let's not drive back and forth on some of the reporting functions. Some of them seemed rational.

>> Governor Napolitano:
That's right. I only rescinded and asked him to rescind the portion of the order that basically said restrict the amount of miles you drive, but some of the things about how -- keep your windows rolled up so you use less air conditioning, use less fuel, all those kind of practical things that have no real impact on the safety mission of the agency absolutely. Those are smart fuel conserving things to do. But there was a section of the memo that really would lead one to believe and accurately so that we were going to start taking highway patrol officers off their patrol beats on the highway. And if anything we need to add more highway patrol officers. Yes, we're paying more for gas. So is everybody. We're going to figure this out otherwise and I think we already have done a few things to take care of that.

>> Michael Grant:
You already mentioned this but I want to return to the point, we are asking an awful lot from Department of Public Safety, I think about 60 officers roughly have been tasked to start coordinate some activities with border control on immigration, illegal immigration --

>> Governor Napolitano:
Not on illegal immigration so much. This is an important distinction to make. We are asking the Department of Public Safety to work with local law enforcement in primarily the four border counties on the state crimes that facilitate illegal immigration, theft and vehicle theft being the primaries ones. We are beginning to see movement from the federal government at a good movement with secretary Chertoff. He has been focused on Katrina for the last couple of weeks but he is back working on border stuff as well. So we're going to continue to push those efforts forward.

>> Michael Grant:
Supplemental appropriation, is that a possibility?

>> Governor Napolitano:
It's a possibility. We view that as a last resort as well. Although, you know, I must say, that when I submitted my budget request for DPS to the legislature last year I did request about double the amount for fuel for the agency than the legislature appropriated. So we did anticipate that there would be additional fuel costs. We just didn't anticipate the $3-plus cost, but again, the first thing we do is we look at what else we're doing. The first thing we do is see whether there's other resources we can rearrange and reorganize to get through the year and if necessary, yes, I will go to the legislature and ask them to meet, having an active highway patrol policing our highways is important to the public safety and if anything we need more officers on the street, not fewer.

>> Michael Grant:
It does highlight maybe a larger issue, because obviously with the highway patrol, you think of a lot of driving but state government in general does a lot of driving. Is this a larger issue given the spike in gas prices with other state agencies?

>> Governor Napolitano:
Well, sure it is. We have case managers for Child Protective Services. Any state employee who works in the 13 rural counties does a lot of driving, almost by definition. So one of the things we did do is asked the legislature a couple of weeks ago to raise the per mile payment we pay state employees for what they use their own cars for and they agreed to that request.

>> Michael Grant:
IRS also has -- they've authorized, what's it, like a massive increase --

>> Governor Napolitano:
It went up to 48 cents a mile. We're up to 40 or 42 cents a mile. Those changes are being made. But we will deal with the gasoline issues just like everybody else is having to deal with them, figuring out the most efficient ways to use our vehicles, figuring out what other nonessential things mug now into fuel and -- must go into fuel and only as a last resort will we go to the legislature and even a laster resort will we take highway patrol officers off the street.

>> Michael Grant:
Is laster resort a term?

>> Governor Napolitano:
Yeah, I was trying to think -- what's after the last resort? The more last resort.

>> Michael Grant:
Cindy Sheehan comes to town to ask you to pull Arizona guard troops out of Iraq. You say no. Why?

>> Governor Napolitano:
Well, as a lawyer, I can share with you that I actually have no legal authority to do that.

>> Michael Grant:
That was going to be my follow-up question because I never have fully understood this federal-state relationship with the National Guard. Do you even have the authority to do such a thing?

>> Governor Napolitano:
Once they're activated and put into the federal military service, they are under the control of the President of the United States. So they really are not in my direct control at that point. Even if I were inclined to make that withdrawal, which I'm not, my view is that really what ought to happen is if National Guard are going to be used in Iraq, Afghanistan, other active theaters of combat, they need to make sure we have adequate equipment for them. They've gotten adequate training. And they're getting compensation and benefits that commensurate with active to the military. That is what they're serving. Ironically, today I was at the funeral service for a young man, 31 years old, the second national guardsman from Arizona who was killed in the line of duty in Iraq, and those are -- that's the 60th Arizonan who has been killed in the line of duty. This is really taking a toll on our state but in my view, having committed to go to Iraq, it's our duty to finish the job.

>> Michael Grant:
The president has been pressed, though, from a variety of quarters to establish a timeline for getting out. Do you think he should?

>> Governor Napolitano:
I don't know if timeline would be the word I would use because once you have a timeline, then you're -- your opponent, your enemy knows your time line and all sorts of things can happen. But I do think an exit strategy needs to be developed, and I also think as a country we really need to look at how we're dealing with the relationship among reserve, active duty military and National Guard. They've really become blended into one great big mix in the war in Iraq, but their compensation, their benefits all come through different streams and are not equivalent and I think that's a problem.

>> Michael Grant:
Do you agree or not agree with the premise that at least some portion of the war in Iraq is part of the war on terrorism?

>> Governor Napolitano:
I think some portion of it is, but the war on terrorism, in my mind, covers a whole range of activities, some are which occurring within the domestic United States and some of which are occurring abroad.

>> Michael Grant:
Strange story this week on FEMA ordering back the Phoenix search and rescue --

>> Governor Napolitano:
Right, because they took four Phoenix police officers who had been cross deputized as Deputy U.S. Marshals with them to help provide security and they have, I guess a rule that says you can't -- they don't want rescue personnel to be armed. Well, our rescue personnel weren't armed but they were going into a zone where it was publicly known that there were safety issues involved and people were being shot, looters were out and so forth, and I think that our men and women were entitled to be or feel protected while they went there and rescued 400 people while they were there.

>> Michael Grant:
Right.

>> Governor Napolitano:
I find it remarkable that FEMA somehow focused on this and yet never figured out how to get ice delivered to the gulf coast and still hasn't figured out how to pay for housing. It's just remarkable to me.

>> Michael Grant:
And was it inconsistent with the position that they had taken when the -- I think, the same unit basically was dispatched to New Orleans, it was my understanding that they at that point -- they also took an armed contingent -- it.

>> Governor Napolitano:
Sounds like, and this is probably a question better addressed to Bobby Kahn or somebody in the City of Phoenix, but what it sounds like is verbally they were told, go ahead, do what you need to do or so forth and they had already been doing this and then all of a sudden this kind of rule was raised, but again, dealing with FEMA during Katrina was very difficult. You never knew who you were going to get on the phone. Many of the times you got people on the phone who had no idea what was going on, they couldn't answer basic questions. So after the fact to say, hey, you couldn't bring anybody to help protect your men and women while they were rescuing Louisianans who FEMA hadn't gotten around to getting at, to me is just something that needs to be looked at very seriously.

>> Michael Grant:
So what's the answer to this? Is the unit suspended?

>> Governor Napolitano:
For the time being it is. But I think a more fundamental question is whether that should be a blanket rule or whether under certain catastrophic circumstances whether where there's a complete breakdown in law and order and you're trying to send medical people and firefighters and so forth into a situation where the rule of law is clearly not being applied, whether there should be that kind of blanket ban or whether trained law enforcement personnel as these were, these were not kind of people off the street, but these were police officers, cross-deputized as U.S. marshals, whether that is a reasonable adjustment to make. In my view it was clearly reasonable in these circumstances and FEMA has overreacted.

>> Michael Grant:
Okay. Last month you asked for FEMA funding in relation to our problems on the border --

>> Governor Napolitano:
No, I didn't. That's kind of a misunderstanding. What I asked -- when I declared a state of emergency on the border, that allowed me to move state crisis money to our border communities for law enforcement, primarily purposes, and that money now has been distributed and is being used for things like surveillance and overtime and hiring some additional officers around the like. Under the FEMA rules, once you declare a state declaration of emergency you only get a certain number of days if you're also going to ask for the federal government to help pitch in. That period would have ended right in the middle of Katrina and we were focused on our issues with Katrina. We knew FEMA was. So I simply sent a letter saying we would like an extension of time.

>> Michael Grant:
The implication was left, though, that the state was pondering it --

>> Governor Napolitano:
We are pondering it, no doubt.

>> Michael Grant:
Well, in retrospect, was the timing bad? I mean, obviously -- even people who feel you've done a pretty good job recently in terms of elevating the overall profile of the seriousness of the illegal immigration issue, and for that matter inadequate federal government response to it, felt that the timing was just inopportune.

>> Governor Napolitano:
Well, perhaps, but in my view this federal government needs to multi-task. It needs to be able to deal with a Katrina and it needs to be able to secure the border. And when it's a federal government that can in one week pass a transportation bill that has hundreds of millions of dollars for bridges that go nowhere in Alaska, to name just a few of the grosser examples, not to be able to secure our border and deal -- and pay Arizona for what we're doing to make up for the federal government's failure to secure our border and at the same time deal with Katrina, to me it illustrates what's really wrong, which is Washington D.C. has the wrong spending priorities. They've wasted a lot of money back there, but the basic infrastructure we need for the safety of the country, the security of physical infrastructure like levees, the security of the border with Mexico, that they haven't been able to address adequately.

>> Michael Grant:
You know, I frequently forget to ask the viewer questions, so let me -- which discourages viewers from asking questions. Our first question is one that we seem to get periodically for the governor. Relates to state worker pay. The state personnel system is broken due to lack of competitive pay. With external turnover now as 17.6%, internal turnover twice as high, costing the state an estimated $150 million a year. Will you propose in 2006 using the Arizona Department of Administration's recommendation to bring up state payment within 5% of market in five years?

>> Governor Napolitano:
What we are looking at is a substantial increase in state employee pay. The viewer question is absolutely accurate. We have starved state government, but more importantly, we have literally starved people who work in state government in areas like public safety, DPS, department of corrections, in areas like the Department of Transportation where we need engineers and construction managers and so forth. We're finding it very difficult to hire and retain experienced personnel. This is a basic infrastructure need for the state government. I believe the legislature this year also will finally agree that it's a need. So it will be part and parcel of the budget.

>> Michael Grant:
One of the criticisms over the years has been the state, and I understand the political necessity of this, and perhaps the political receipt of it, but that the state concentrates too much on across the board type increases instead of focusing select increases at select positions. Should more of that be done?

>> Governor Napolitano:
Well, we did that -- in a way, we did that last year. We did a law enforcement salary enhancement and stipend package last year for DPS, corrections, juvenile corrections, the Attorney General's office. So certainly some of that needs to be brought in. But when you're talking, as your across board raise, 1%, to say that has to be whatever -- it's not adequate to begin with, and so in my view this year we were very conservative in budgeting last year. Our revenues are healthy now. We need to be conservative in how we deal with those, but we are not saving taxpayers money by not being able to keep experienced personnel on staff. That is throwing money down the drain, really. And that is why it is time to address compensation.

>> Michael Grant:
Let me go to -- because we're running out of time -- I do want to touch on apparently the federal judge down in Tucson is considering -- I think has the case under advisement, considering whether sanctions should be considered against the state in relation to -- I'm never sure what to call this, English language learners --

>> Governor Napolitano:
It's really funding for English language learning in schools for children from non-English speaking families.

>> Michael Grant:
What do you expect?

>> Governor Napolitano:
Don't know. He has set a hearing either the 30 or 31st of October. It's coming up relatively quickly. I have been unable to persuade the legislature to get back to the table to negotiate that and negotiate some of the other things that were left undone or people being unhappy about at the end of the session, and so I think now the court is going to have to act.

>> Michael Grant:
Legislative retort to that is, well, we passed a bill and the governor vetoed it.

>> Governor Napolitano:
Well, yes, and I vetoed it because it was not an adequate bill. It was not adequate both in terms of how it dealt with future years and it was not adequate in terms of how it dealt with financing. It was not the product of a reasoned deliberation in the body. It was, in my view, was something that they had planned to have from the very beginning and educators and others from around the state, Republican and Democrat alike, told them this does not meet the court order. The council for the plaintiff said this does not meet the requirements of the court order. In my view reading the court order, I felt it did not meet that requirement. Now, I had a choice, I could have signed it or let it go into law and let the plaintiffs take that to court --

>> Michael Grant:
And let the judge decide that issue.

>> Governor Napolitano:
In my view, however, a better course was to see if -- at least take the chance that we could sit down, executive and legislative branch together, and figure this out together without having to have a federal judge tell us what to do. Because my Republican friends in the legislature are always complaining about activist judges. But here they are inviting the judge to act in criticizing me for saying, no; we can work this out ourselves. Well, we're there now. The hearing is scheduled. Hopefully the court will provide some useful advice to the parties about what is needed to comply with his direction. New suspend -

>> Michael Grant:
Suspension of transportation funding an appropriate remedy in your opinion.

>> Governor Napolitano:
I think it's something that should be considered by the judge.

>> Michael Grant:
Arizona Governor Janet Napolitano, we have exhausted our time. Covered several subjects. I had about 19 more here, but you get to what you can.

>> Governor Napolitano:
I will be back next month.

>> Michael Grant:
Thanks. We appreciate it. Arizona Opera Company presenting its rendition of the classic "Carmen" through Monday at Phoenix symphony hall. Producer Sooyeon Lee tells us more about that production.

>> Reporter:
Arizona Opera opens its season with the tale of a gypsy woman who lives by her own rules.

>> Joel Revzen:
We're opening the season with probably the most popular opera or one of them certainly ever written, "Carmen." It's an opera that in a way sort of encompasses the whole art form. You have as a subject matter jealously, love, passion, independence, risk, vengeance, even death. So it really, you know a good symbol for emotions that we all experience in life, and "Carmen" as a character is such a fiercely independent person that she's willing to absolutely give up her life to maintain her independence.

>> Joel Revzen:
I'd like to throw out that section right there --

>> Sooyeon Lee:
General and Artistic Director Joel Revzen conducts the opera.

>> Joel Revzen:
This opera which premiered at the Opera Comique in 1875 really raised quite a stir, if you can imagine that long ago to see this woman who just throws all caution to the wind and she really believes that nothing can control her. We have two fabulous casts, actually. Isola Jones will be our opening night "Carmen" in Phoenix, and Kirstin Chavez will be our opening night "Carmen" in Tucson. It's both of their signature roles. Isola has sung it all over the world, has done over 100 performance of "Carmen," including the Metropolitan Opera, and Kirstin Chavez is making a huge reputation for herself, much of it through her portrayal of this role.

>> Sooyeon Lee:
This summer Maestro Revzen conducted a concert in St. Petersburg, Russia.

>> Joel Revzen:
Aside from running the Arizona Opera Company, I wear three hats here, in essence, this summer I spent four-and-a-half weeks in St. Petersburg, Russia, conducting an all Bernstein program, including two suites staged from "West Side Story," which was fabulous, and the people in Russia who had never heard this music before just went crazy over it. That's all I can describe it. The concert sold out weeks in advance, and huge standing ovations, six curtain calls, and they just really responded so strongly to the music.

>> Sooyeon Lee:
There's something for everyone in this season, according to Revzen.

>> Joel Revzen:
Starting with these big romantic works of "Carmen" and on the other hand "Dutchman," going all the way back to a baroque work, which is just an amazing, amazing piece written in English by Handele, "Three Penny Opera," which we've never done before and isn't that often seen. It's really more of a theater piece with music, much in the way the Consul was last year. Then, of course, this delightful comic opera of Rosini. It's just a huge variety. People have responded to it. Phones have been ringing offer the hook. I am just eager to get "Carmen" launched.

>> Sooyeon Lee:
"Carmen" is sung in French with English surtitles projected on the screen above the stage.

>> Michael Grant:
You can check to see what will be on future "Horizon's", take a look at a transcript of tonight's show on "Horizon," at our web site. You will find that at www.azpbs.org. When you get to the homepage, scroll down and click on the word "Horizon."

>> Reporter:
President Bush nominates White House counsel Harriet Miers to the Supreme Court. What are Arizona's political leaders saying about the decision? And a man convicted of murder goes before the Arizona Supreme Court to ask that he be allowed to practice law. Those stories and more on the Journalists Roundtable Friday at 7:00 on "Horizon."

>> Michael Grant:
Thank you very much for joining us on this Thursday edition of "Horizon." And hope you'll join us for the Journalists Roundtable tomorrow. I'm Michael Grant. Have a great one. Good night.
In this segment:
Governor Janet Napolitano:;
SPOTLIGHT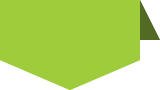 STAY in touch
with
azpbs.
org
!
Subscribe to Arizona PBS Newsletters: