Emergency response professionals from around the world will meet in Phoenix to talk about saving lives and protecting property during emergencies, and the similarities and differences of disaster response efforts between various nations. Gunnar Keupper, president of the International Association of Emergency Managers, joins us to talk about the impact, response and consequences of the Kashmir earthquake that claimed up to 80-thousand lives in Central Asia.
Transcript:
>> Michael Grant:
Tonight on "horizon," the median home price in metro phoenix dipped in October. Is Arizona's hot housing market beginning to cool off? And constitutional law scholar Kathleen Sullivan talks about civil liberties in a time of national crisis. Plus, emergency responders from around the world are here to the valley to talk about relief efforts for the Kashmir earthquake and other disasters. Those stories next on "horizon."

>> Michael Grant:
Good evening. I'm Michael Grant. Welcome to "Horizon." the real estate bubble that's been rising in Arizona hit its first monthly drop since December of 2003. Last month the median price of an existing home in Phoenix was down 1% to about $260,000. But is it a trend or a temporary dip? Here to talk about the latest news in the valley's housing market is Jay Butler, director of the Arizona Center for Real Estate at the ASU Polytechnic Campus. Actually, you were telling me that it has been a trend since April?

>> Jay Butler:
Yeah. The growth rate, month-to-month increases have been slowing significantly. So you were expecting that either in the next month or so we would see a dip, and the median home price begin to drop below previous months. Although it's still well ahead of what it was a year ago, by almost 40%.

>> Michael Grant:
Median price moved from somewhere in the high one's to somewhere in the mid two's.

>> Jay Butler:
$180,000 to about $259,000. Still on a yearly basis it's fairly strong, but for the first time, sales activity, recorded sales activity, was below a year ago. Then you begin to add in an increased number of listings, real estate agents talking about increased time on the market, less traffic count coming into open houses. You know, it begins to add that this market is beginning to cool. And not necessarily decline, but more probably return to more normal patterns of activity that have driven the housing market over the last 20 or 30 years.

>> Michael Grant:
And what are the normals? It's been so strange here. It's been so strange here. For example, what is a solid value appreciation?

>> Jay Butler:
Basically you're looking at 1.5% a month, or something under that particular number, somewhere between 5% to 12% is your typical rate of appreciation in the valley. For a long time, we barely kept up with the rate of inflation, but over the last several years, last 10 years, we've actually begun to show a stronger level of appreciation than just the rate of inflation.

>> Michael Grant:
All right. So April, the rate of increase started slowing. October you finally dip. What are some of the -- what are some of the factors that have caused that?

>> Jay Butler:
Well, the investors have begun to slow. I mean, they would come in to a market with cash, ready to buy now, at almost any level. Since we were historically cheaper than where they came from, it seemed like bargains, so they would buy right away. They've sort of moved out of the market, either begun to sell some of their properties or simply not buying. Or occupants, because of now somewhat higher interest rates, higher home prices, have had to really settle into their own home, and we're seeing increased remodeling activity, because people are saying we can't afford to move, so let's make this home really what we want it to be. And we're also seeing other things like condo conversions, new condominium projects that are really building the affordable housing area.

>> Michael Grant:
So let's look out just a little bit. Continued moderation, I'm not sure I ever liked the term bubble, because bubble somehow implied that it was going to burst and go back to -- well, for example, $180,000. I don't think that's too likely. But what do you think, looking out over the next six, seven, eight months, what do you think it looks like?

>> Jay Butler:
Well, we'll probably slow down. How much we're going to slow down depends on how much people come from the market, how much activity is in this particular market. With higher -- somewhat higher interest rates, also the question of how strong the economy will be over the next year will put some pressure on keeping the market sort of slowing down, but not a significant drop.

>> Michael Grant:
Jay, why is it that -- and I've lost track of how many times the Fed consecutively has now increased the borrowing rate, we're up at 10%, 11%, 12%.

>> Jay Butler:
7% prime.

>> Michael Grant:
Why have mortgage interest rates, though in the face of that, really remained quite low?

>> Jay Butler:
Because they're in the bond market, not in the short-term market. The bond market has done quite well with the Chinese buying a lot of our bonds, in fact sort of refinancing that occurred late last week showed significant drops in interest rates. So foreign investors and other investors are still active in the bond market, and that sort of keeps interest rates low. We're beginning to see some movement in that particular rate. For example, mortgages are now above 6%, but not significant increases, because it's more of a long-term hold than a short-term prime thing. The ones who hurt on the prime are those who have home equity loans and other things, frequently tied to the prime.

>> Michael Grant:
If you look historically at mortgage interest rates, say over the past 30, 35 years, what have they more routinely been?

>> Jay Butler:
Basically all the 1980's, they were above 10%.

>> Michael Grant:
Right.

>> Jay Butler:
The last time we were in sort of this 6% range was back in the early 1970's when -- about 72, 73, 6.75?

>> Michael Grant:
I'm shifting back to short-term, but at one point we hit the lowest interest rate on that benchmark since 1961.

>> Jay Butler:
Easily. We were slightly under 5% on 30-year mortgages, and we haven't seen those since the 1950's.

>> Michael Grant:
All right. Talk about the market itself. Everyone is currently talking about, well, the valley's going vertical, but we have a new study out that shows that we rank pretty high in terms of sprawl.

>> Jay Butler:
Well, we're supposedly number 12. A lot of people have probably thought we would be much higher than 12th, that we'd be the king of sprawl around here. But basically we've sprawled in our history, not only housing, but also employment. We have Intel in south Chandler. We have USAA in north Phoenix. We have, you know, Active Office Market in north Scottsdale. We have, you know, the big regional malls.

>> Michael Grant:
Business centers elsewhere than downtown.

>> Jay Butler:
Right. So in a sense people can live close to what they want. So we're not a big a sprawl as we seem to be, but physically we just exploded out throughout this flat desert. So it looks like we really sprawled. And also some of the new housing developments, economic development has yet to catch up with them. We don't have the job base and retail bases there that really are needed to support the housing market up there.

>> Michael Grant:
Yeah. You were making the -- the comparison in contrast point to Vegas, which of course is number one, number two, in terms of growth, but its sprawl is more what we would think of as the more typical residential sprawl.

>> Jay Butler:
Right. Everybody's centering to one area, the strip area. Here we have a lot of different areas that are spread out throughout the valley.

>> Michael Grant:
Let me go back to the vertical point, though. Is there some indication that vertical is back?

>> Jay Butler:
Well, vertical's back. Strange thing, 1964, we had four 17-story condo projects built. Envision that. But we've had two announced projects just in the last week, one in Gilbert, one in Mesa by the Fiesta Mall. One in chandler just broke ground. We have the projects in downtown Tempe that the cosmos and the Centerpoint. So there's a lot of projects, some of which are closer to actually coming into being, that will be more of the high-rise type of thing than we've historically seen here. Interesting to see how that lifestyle is chosen.

>> Michael Grant:
On the other hand, you've still got land moving in the west valley for prices, Jay, that a few years back I would have said, "no, you're telling me a joke."

>> Jay Butler:
Yeah. West Valley is very popular. Coolidge is a hot housing market, with several projects going into that area, area around Maricopa and Mobile, and possibly is back into the news. So yeah, we're still building out. Also talking about building up.

>> Michael Grant:
All right, Jay Butler, head of the Arizona Center for Real Estate at ASU Polytechnic Campus. Thanks for news on the bubble.

>> Jay Butler:
Glad to be here.

>> Michael Grant:
She's one of the most influential lawyers, businesswomen and constitutional scholars in the country. Kathleen Sullivan is in town to present the annual Flinn Foundation's Centennial Lecture on civil rights in a time of national crisis. Sullivan has presented numerous constitutional cases in federal court and joined me earlier to talk about Americans' perceptions of their rights. Well, I want to drop to a lower level in just a minute, but first give me a 50,000-foot view of civil liberties in a time of national crisis. How are they faring, in your opinion?

>> Kathleen Sullivan:
Well, our Constitution, unlike the constitutions of many other nations, like France, does not have an emergency provision. So whereas France just recently, during the riots in urban areas of France, declared an emergency, and lifted its ordinary operation of its constitution. The United States Constitution has no emergency provision. And so we don't turn the constitution off in times of national security crisis. How we're faring today is a lot better than during the civil war, when President Lincoln suspended the writ of habeas corpus, so that people locked up in military brigs couldn't have resort to civilian review of why they were there, and whether it was justified. And we're not doing quite as badly as we did in the western regions of the united states during World War II, when after Pearl Harbor, the nation, under congress and the military, interned and took from their homes 130,000 people of Japanese descent.

>> Michael Grant:
Right.

>> Kathleen Sullivan:
So we don't have mass internment, mass quarantine, don't have a full-scale suspension of the writ of habeas corpus, but we have a lot to worry about.

>> Michael Grant:
We've got a ton of inconvenience, that's for sure. Let me give you what I think might be an average American's view of civil liberties in this time, and you tell me if I'm somewhere close.

>> Kathleen Sullivan:
Sure.

>> Michael Grant.
It's tough times, it's dangerous times. We got a wake-up call about four years ago. I can't say that I'm real happy about it, but I understand that I'm going to be subjected to a lot more personal inconvenience, maybe even intrusion, and I'm ok with that because of the times that I think we're living in.

>> Kathleen Sullivan:
Well, I don't think of having to take off my shoes and jacket every time I go through an airport magnetometer as an incursion on civil liberties. It's a giant pain in the neck, but it's not a violation of my civil liberties. It's something everybody has to go through. Nobody's being singled on the basis of race, ethnicity or religion. We all go through the magnetometer the same way alike. The much harder question, guilt by associations, some Americans are being intruded upon more than others.

>> Michael Grant:
Such as?

>> Kathleen Sullivan:
Well, the use of identifying race and ethnicity for special deportation proceedings in the immediate aftermath of 9/11. People not rounded up based on individualized suspicions so much as general association. Or the question about how we're conducting surveillance under the USA Patriot Act.

>> Michael Grant:
Right.

>> Kathleen Sullivan:
What you can see when you go through the airport is quite different from what we can't see in the way of new forms of wiretapping and sneak and peek warrants.

>> Michael Grant:
Right.

>> Kathleen Sullivan:
And subpoenaing of third-party records from bookstores and libraries. We know from the little bit of information the government shares with us that there have been hundreds of thousands of wiretaps that haven't gone through the usual procedures before a court. Usually a court has to decide whether there's enough probable cause to listen in on somebody's private life. We've changed all that with the USA Patriot act, and the problem is not what we can see in public at the airport. The problem is what's going on in secret that we can't see.

>> Michael Grant:
I wonder, though, if what you're going through at the airport as a national attitude makes Americans more tolerant of some of the things you are discussing than they normally would be. I personally have been subjected to -- and I don't mean to minimize this, but, I mean, you know, I'm making some sacrifices, and maybe the government does need to go further. Do you sense that as --

>> Kathleen Sullivan:
Absolutely. Civil liberties are not popular in times of crisis. We want to be safe. Safety is popular. Safety of children is popular. The safety of our homeland is popular. Civil liberties aren't popular, but in the aftermath of every time we've taken people's civil liberties away, we've always had regret, always decided that we overreacted. In 1988, congress apologized and provided reparations for the Japanese Americans rounded up and herded into camps in eastern California and elsewhere in the west, deprived of their property and possessions, and we look back and think, what was the real intelligence gained from that? Were any real spies or traitors locked up with all those families?

>> Michael Grant:
It's a tough call, though. You don't want to surrender freedom for security, because somebody, as you know, very wise once said you end up losing both.

>> Kathleen Sullivan:
Right.

>> Michael Grant:
On the other hand when you're faced with things like a 9/11, there is a balance to be struck.

>> Kathleen Sullivan:
Yeah.

>> Michael Grant:
Sometimes it's a very difficult balance to strike.

>> Kathleen Sullivan:
I agree with you, I absolutely agree with you that there's a balance. I'm not saying we should be foolish. I'm saying we should use our constitutional traditions to make sure that we are smart about the things we do, and active about the things we do, but not -- not engage in needless violations of liberty or equality. You know, when other nations have cracked down on terrorism by having indefinite internment without charges and access to a lawyer, they have found that it didn't work. The British found that the extreme anti-terrorism measures they used against the Irish terrorists turned off a lot of Irish citizens who cooperated less with the police. Are we doing the same thing with the Muslim community today? Britain just refused to give Tony Blair a 90-day detention.

>> Michael Grant:
Right.

>> Kathleen Sullivan:
They said 24 days is plenty.

>> Michael Grant:
Do you think the French will be more tolerant in light of what's been going on in the past weeks?

>> Kathleen Sullivan:
They followed their own constitution, which has an emergency provision, as does the South African, and Indian, and most constitutions in the world other than ours. The good thing about those constitutions that have an emergency provision is they have limits on how long the emergency can last and what rights can be abandoned during that period. It needs, for example, in South Africa, if an emergency is declared, and the constitution is turned off temporarily, it can't stay off unless parliament keeps approving it with escalating majorities. So we have a different model. We have a continuous constitution, one constitution for war and peace. That's what the Supreme Court said to even the great President Lincoln after the Civil War.

>> Michael Grant:
Only after?

>> Kathleen Sullivan:
Only after. Mike, you have got it. We tend to have these -- this wake-up to sanity again after we think the crisis is passed, but the people locked up in military brigs during the civil war were not all people blowing up train trestles that union troops were going to cross. They contained a lot of political dissidents. So we do see the danger that too much executive discretion can take away the freedom of political dissent, right to equal treatment under the law, and the protection from intrusion on our private lives unless we've done something to deserve it. The more there are secret efforts, like through secret wiretaps to go after our liberty, we don't know how much we've lost till after we've lost it.

>> Michael Grant:
Kathleen Sullivan, welcome to the ASU campus and thank you very much for joining us.

>> Kathleen Sullivan:
Thank you very much for having me, Mike.

>> Michael Grant:
The lecture on Wednesday is at 7:30 p.m. at ASU's Gammage Auditorium It's free and open to the public. You need tickets. Get them at ASU's bookstores and Borders and Changing Hands bookstores.

>>> The earthquake that struck the Kashmir region of Pakistan on October 8 claimed more than 80,000 lives. Relief efforts for that disaster and others is the topic that emergency response professionals from around the world are taking up here in the valley this week. Here to talk about that and disaster response procedures in various nations, Gunnar Kuepper, president of the International Association of Emergency Managers. Gunnar, welcome. I hope I didn't mess up your name.

>> Gunnar Keupper:
No the name was absolutely right. Only make one distinction: I'm the regional president, though, meaning I represent regional managers in the southwest United States, California, Nevada, Arizona, and even Hawaii, which is the good part.

>> Michael Grant:
And give us some more background on the Emergency Managers Association.

>> Gunnar Keupper:
It's about a 3,000-member association, called the International Association of Emergency Managers, mainly public sector, but also a lot of private sector people. And what an emergency manager does, develops programs to prevent the disaster from happening. He develops programs to mitigate the potential impact, to coordinate the response phase, and to coordinate the recovery activities. So it's really the wide range of disaster activities we're dealing with. It's not only the response phase, where you have fire, ambulance, and medical communities. The main focus of an emergency manager is really to prevent a disaster from happening, or if a disaster is not preventable, like a hurricane, you want to mitigate the impact.

>> Michael Grant:
All right. Worldwide attendance at the meeting here in Phoenix, which is currently under way, correct?

>> Gunnar Keupper:
Yes, indeed. We have about 1,000 professionals that attend the conference in Phoenix, coming mainly from the United States, a large contingent from Canada, we also have lots of professionals from Singapore, from the United Kingdom. So it's really an international gathering, indeed.

>> Michael Grant:
You know, it has been an exceptionally difficult 10-month period obviously starting with the tsunami at the holiday period last year, continuing with the -- with the earthquake in Pakistan, and of course a series of just devastating hurricanes here in the united states. Is this off -- is this off the charts nationally and worldwide?

>> Gunnar Keupper:
I would not say so. What we have, and I said this morning in the presentation, in the future we have to expect more catastrophes, but one of the main reasons is not that we have more events, but we have more people living in certain areas. So suddenly, you know, in the United States, millions of people live in coastal areas.

>> Michael Grant:
In fact, a substantial majority of our population is on the coast.

>> Gunnar Keupper:
Exactly. So if you have a hurricane, suddenly not only 5,000 or 10,000 people are impacted, as it would have been 100 years ago, now suddenly millions are impacted by the hurricane. The same also applies to other countries, like Pakistan. If you look at Pakistan, it's a country about twice the size of California. 162 million people live on this landmass. So if something happens there, it impacts a lot of people. So we will see, indeed, more catastrophes because the events impact more people living there.

>> Michael Grant:
The earthquake death toll there was just staggering. More than 80,000 people.

>> Gunnar Keupper:
It's still -- still the estimates. We're probably around 80,000 people. It's amazing. And it's also very tragic, because many of the casualties, particularly the fatalities, are children, because many schools collapsed, and it was Saturday morning, 9:00. So thousands, probably about -- around 30,000 children died, which is really tragic. Yes, indeed.

>> Michael Grant:
I would think that one of the functions of a meeting like this would obviously be to share information. Here's what worked. Here's what did not work so well, those kinds of things?

>> Gunnar Keupper:
Yes. The key to prevent disasters from impacting people is indeed public education. And indeed if you go to the underdeveloped countries, countries that don't have the financial and economic resources, one of the focuses of the western world is to provide them with the educational tools, tools to prepare the populations for potential impacts so that they can basically prepare themselves for an earthquake, flood, a tsunami, understand the risk, and with their limited economic means try to be a little bit disaster resistant.

>> Michael Grant:
As you know, Gunnar, we've been having a big debate here about FEMA.

>> Gunnar Keupper:
Yes, indeed.

>> Michael Grant:
States, localities, coordination, or lack of coordination among those. When you move internationally, who really occupies the -- the FEMA role, in for example, something like the earthquake in Pakistan?

>> Gunnar Keupper:
I will not go into the FEMA role, but indeed -- first of all, all disasters are local. So it's very important that the local community is prepared. In these underdeveloped countries, the United Nations and the International Red Cross very often takes over, takes a coordination role, coordinates with the military forces, with NATO forces, in Pakistan. So United Nations with the world food program and with the different programs absolutely essential for proper response, and basically for the survival of now millions of people that are homeless. Without United Nations, without the Red Cross, they would probably not go through this very harsh winter in these mountain regions.

>> Michael Grant:
Obviously makes the assignment very difficult in those kinds of regions in the world.

>> Gunnar Keupper:
Absolutely, where you have, you know, limited access, limited economic means. There, you know, the military support from many other nations from the Red Cross, from United Nations, is absolutely essential.

>> Michael Grant:
All right. Gunnar Kuepper, thank you very much for joining us. The meeting will continue through midweek.

>> Gunnar Keupper:
Yes, indeed, it will.

>> Michael Grant:
All right. Thank you very much. To get transcripts of "horizon" and also upcoming program information, please visit our website. That address is www.azpbs.org.

>> Reporter:
A local newspaper takes on an ambitious project. A weeklong series on the changing face of Mesa.

>>> In just 15 years, it's gone from 10% Hispanic to 25% Hispanic. A team of journalists describes their efforts, "Mesa in transition," next Wednesday at 7:00 on "Horizon."

>> Michael Grant:
Thanks very much for joining us this Tuesday evening. I'm Michael Grant. Have a great one. Good night.

In this segment:
Jay Butler:Director, Arizona Center for Real Estate at the ASU Polytechnic Campus;Kathleen Sullivan:businesswomen and constitutional scholar;Gunnar Kuepper:President, International Association of Emergency Managers;
SPOTLIGHT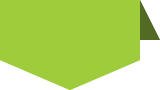 STAY in touch
with
azpbs.
org
!
Subscribe to Arizona PBS Newsletters: