Don't miss HORIZON's weekly roundtable where local reporters get a chance to review the week's top stories.
Transcript:
>> MICHAEL GRANT:
IT'S FRIDAY, NOVEMBER 11, 2005, AND THE HEADLINES THIS WEEK, MARICOPA COUNTY SHERIFF JOE ARPAIO, ONCE AGAIN MAKING NOISE ABOUT RUNNING FOR GOVERNOR IN 2006. CONGRESSMAN J.D. HAYWORTH SAYS HE WOULDN'T WANT PRESIDENT BUSH'S HELP IN HIS REELECTION CAMPAIGN, AT LEAST AT THIS TIME, AND STATE LAWMAKERS ARE CALLING FOR AN INVESTIGATION INTO THE PRACTICES OF THE ARIZONA BOARD OF HOMEOPATHIC MEDICAL EXAMINERS AFTER QUESTIONS HAVE BEEN RAISED ABOUT THE WAY IT OPERATES. THAT'S NEXT ON HORIZON.

>> ANNOUNCER:
HORIZON IS MADE POSSIBLE BY THE FRIENDS OF CHANNEL 8. MEMBERS WHO PROVIDE FINANCIAL SUPPORT TO THIS ARIZONA PBS STATION. THANK YOU.

>> MICHAEL GRANT:
GOOD EVENING, I'M MICHAEL GRANT. THIS IS THE JOURNALIST ROUNDTABLE. JOINING ME TO TALK ABOUT THESE AND OTHER STORIES ARE HOWIE FISCHER OF CAPITOL MEDIA SERVICES, ROBBIE SHERWOOD OF THE ARIZONA REPUBLIC, AND LE TEMPLAR OF THE EAST VALLEY TRIBUNE. AND DUE TO THIS BEING VETERAN'S DAY THIS PROGRAM WAS PRE-RECORDED THURSDAY EVENING. SEEMS LIKE EVERY WEEK THERE'S A NEW DEVELOPMENT IN THE GOVERNOR'S RACE ON THE REPUBLICAN SIDE. THIS WEEK MARICOPA COUNTY SHERIFF JOE ARPAIO RAISING THE POSSIBILITY HE MAY GET INTO THE RACE. HOWIE, YOU'RE DEEPLY INTO OLD NEWS, WHAT DID SHERIFF JOE HAVE TO SAY THIS TIME?

>> HOWARD FISCHER:
WELL, YOU KNOW, TALKING TO SHERIFF JOE I'm REMINDED OF THE OLD SAYING, FOOL ME ONCE, SHAME ON YOU, FOOL ME TWICE, SHAME ON ME. FOOL ME THREE TIMES I DON'T KNOW WHOSE TO BLAME. THE PROBLEM IS, AS WE'VE BEEN TALKING ABOUT AROUND THIS TABLE FOR MONTHS, THE REPUBLICAN PARTY HAS BEEN CASTING ABOUT FOR MONTHS NOW TO FIND A VIABLE CANDIDATE. SOMEONE THAT THEY CAN ALL UNITE BEHIND. A LOT OF THE FIRST TIER PEOPLE, YOU KNOW, THE JD HAYWORTHS OF THE WORLD, EVEN THE FYFE SYMINGTONS OF THE WORLD, HAVEN'T HELPED US. SAID WE'RE NOT INTERESTED.

>> MICHAEL GRANT:
HAS ANYONE ASKED FYFE LATELY IF HE'S RECONSIDERED?

>> HOWARD FISCHER:
I THINK WE SHOULD SINCE IN FACT BARBARA BARRETT, WHO RAN AGAINST HIM IN THE 94 PRIMARIES, NOW IS SAYING UH, PEOPLE ARE TALKING TO ME. THAT'S WHAT WE'RE DOWN TO FOLKS. NOBODY EVER APPROACHED JOE, AND HIS FEELINGS ARE HURT. THIS -- THIS CUTS HIM TO THE QUICK. YOU KNOW, I'm THE MOST POPULAR SHERIFF IN AMERICA, I HAVE 99% NAME RECOGNITION. I MEAN, YOU KNOW THE KIND OF STUFF THAT'S GOING THROUGH HIS HEAD. SO SURE ENOUGH JOE SAYS, YOU KNOW, I COULD BE ELECTED. THERE'S NOBODY ELSE CREDIBLE IN THE RACE, SO PEOPLE NEED TO THINK ABOUT ME. IN FACT, HE WAS SO ANXIOUS TO GET HIS NAME IN THE PAPER THAT AFTER I TALKED TO HIM EARLIER THIS WEEK, HE HAD TWO FORMER CHAIRMAN OF THE STATE REPUBLICAN PARTY CALL ME TO SAY WHAT A GREAT CANDIDATE HE'D BE.

>> MICHAEL GRANT:
NOW I REALIZE THIS IS A DIFFICULT QUESTION, BUT TRY IT ANYWAYS. WE ALL ARE AWARE THAT, YOU'VE INDICATED HIS PROCLIVITY FOR MEDIA ATTENTION. IS HE JUST LOOKING FOR MEDIA ATTENTION, OR IS HE REALLY SERIOUSLY CONSIDERING RUNNING?

>> HOWARD FISCHER:
THERE TWO WAYS - IS HE JUST LOOKING FOR MEDIA ATTENTION? I MEAN THE ANSWER TO THAT IS YES NO MATTER WHAT THE SECOND HALF OF THE QUESTION IS. IS HE REALLY GOING TO DO IT? WELL, WE'RE DOWN TO THE - THIS IS THE LAST HOORAH, HE'S 73. AND IF SOMEBODY RUNS, THEY WANT TO RUN FOR TWO TERMS WHICH MAKES HIM 74 NEXT YEAR, WHICH WOULD MAKE HIM 82 BY THE END OF EIGHT YEARS. SO, IT'S NOW OR NEVER. HE WOULD LIKE TO BE ASKED, HE'D LIKE TO BE APPROACHED. I AM NOT SURE THAT WHEN NEXT MARCH COMES AROUND WE WON'T HAVE THE SAME PRESS CONFERENCE THAT WE DID FOUR YEARS AGO WHEN MY COLLEAGUE HERE HAD OFFERED TO SAVE HIS HEAD IF, IN FACT, JOE RAN.

>> ROBBIE SHERWOOD:
THAT OFFER STILL STANDS. THE ANSWER IS THAT YES, HE WAS LOOKING FOR A HEADLINE. AND, AND NO, I JUST I DO NOT BELIEVE THAT HE'S RUNNING, OR, OR IS REALLY EVEN THAT STRONGLY CONSIDERING IT. FOR ONE, IF HE'S GETTING GOOD ADVICE, THE FACT THAT HE'S, HE'S, YOU KNOW, POPULAR AND HAS A HIGH NAME I.D., THAT'S BETTER THAN WHAT MOST OF THE REPUBLICANS WHO ARE STILL IN THE RACE HAVE RIGHT NOW. THAT'S ADMITTED. IN THE CONTEXT OF A CAMPAIGN IN THE CONTEXT OF A CAMPAIGN, HE WOULD HAVE TO RESIGN FROM SHERIFF TO RUN, AM I RIGHT, SO HE WOULDN'T BE THE SHERIFF. HE WOULDN'T BE ABLE TO SHOW UP AT THINGS SURROUNDED BY SHERIFF'S DEPUTIES WITH TANKS AND, AND ALL THESE VEHICLES. HE WOULD BE EX SHERIFF JOE, AND I THINK THAT'S, THAT'S A WHOLE DIFFERENT DYNAMIC. HE IT WOULDN'T BE THE SAME FOR HIM.

>> MICHAEL GRANT:
WELL, OK, LE, THIS WILL REQUIRE A BIT OF A SETUP. WE HAVE SOME OFF YEAR ELECTIONS NATION WIDE ON TUESDAY. THEY CERTAINLY DON'T BREAK WELL FOR THE REPUBLICANS. THERE'S TWO LINES OF THOUGHT. WHILE, WHILE THE RACES ARE LOCAL, THEY DON'T MEAN ANYTHING, THE STRONGER LINE OF THOUGHT IS BOY, IT MEANS THAT THE REPUBLICAN PARTY IS, IS IN THE TANK, AND JD HAYWORTH APPEARS ON IMUS IN THE MORNING IN NEW YORK CITY, A VERY POPULAR RADIO TALK SHOW. WHY DON'T YOU TAKE IT FROM THERE.

>> LE TEMPLAR:
AND THEY ARE DISCUSSING THIS FOR A TOPIC, THE OUTCOME OF THE ELECTIONS ON WEDNESDAY, AND THE HOST TURNS TO THE CONGRESSMAN AND SAYS SO DO YOU WANT THE PRESIDENT SHOWING UP IN YOUR DISTRICT TO CAMPAIGN FOR YOU? THE CONGRESSMAN STARTS TALKING ABOUT WELL, WHAT I WANT THE PRESIDENT TO DO IS COME TO ARIZONA AND TALK ABOUT STOPPING ILLEGAL IMMIGRATION AND CLOSING THE BORDER AND THAT SORT OF THING, AND WE WON'T WORRY ABOUT A CAMPAIGN. BUT IMUS SAYS THAT'S NOT AN ANSWER TO MY QUESTION.

>> MICHAEL GRANT:
I THINK HE SAID SOMETHING LIKE, YOU ARE NOT EVEN REMOTELY CLOSE TO ANSWERING MY QUESTION.

>> LE TEMPLAR:
AND SO MR. HAYWORTH SAYS ANSWERS NO, NOT AT THIS TIME. AND HE FOLLOWED UP WITH A STATEMENT LATER IN THE DAY WHEN ALL OF A SUDDEN THE POLITCAL REPORTERS ARE GOING, WOAH, WAIT A MINUTE HERE SAYING, SAYING LOOK, HE'S GIVING AN HONEST ASSESSMENT OF WHAT HAPPENED ON TUESDAY. THE PRESIDENT DID NOT HELP THOSE PEOPLE. HE WENT OUT AND CAMPAIGNED FOR THEM, PARTICULARLY, THE REPUBLICAN CANDIDATE IN VIRGINIA.

>> MICHAEL GRANT:
THAT'S RIGHT. HE HAD APPEARED THERE THE DAY BEFORE.

>> LE TEMPLAR:
THAT'S CORRECT. AND, AND, YOU KNOW, HOPEFULLY MR. HAYWORTH SAYS HOPEFULLY IT WILL TURN AROUND IN THE YEAR. I'LL WORK TOWARDS THAT, AND THE PRESIDENT'S NUMBERS APPROVAL NUMBERS WILL GO UP AGAIN. BUT IT'S NOT REAL STRONG RIGHT NOW, AND WE HAVE GOT TO BE HONEST ABOUT IT.

>> ROBBIE SHERWOOD:
I THINK HE WAS JUST LOOKING AT THE RESULTS FROM JUST A DAY OR SO BEFORE WHERE GEORGE BUSH CAMPAIGNED IN VIRGINIA AND IT SENT THE REPUBLICAN THERE INTO A TAILSPIN THAT HE DIDN'T RECOVER FROM. I THINK A LOT OF CANDIDATES IN CONGRESS ARE, AT LEAST HAYWORTH IS BEING HONEST ABOUT IT, ARE A LITTLE AFRAID OF GETTING IN TO CLOSE TO BUSH WHILE HE'S AS RADIOACTIVE AS HE IS FOR THE MOMENT.

>> MICHAEL GRANT:
ON THE OTHER HAND THOUGH, LE, SEVERAL MEMBERS OF THE ARIZONA DELEGATION, INCLUDING BUT NOT LIMITED TO JON KYL, VERY QUICKLY CAME OUT AND SAID NO WE WELCOME THE PRESIDENT.

>> LE TEMPLAR:
WELL, KEEP IN MIND, IS RIGHT NOW MR. HAYWORTH HAS NO KNOWN COMPETITION NEXT YEAR IN HIS RACE, SO IT'S EASY FOR HIM TO SAY I DON'T NEED THE PRESIDENT'S HELP. JON KYL WAS EXPECTED TO HAVE, RIGHT NOW, THE MOST SERIOUS CHALLENGE, REALLY WANTS THE PRESIDENT TO BE HERE, AT LEAST HELP HIM RAISE MONEY, AND HE'LL BE HERE ON THE 28TH. BOTH JEFF FLAKE AND JOHN SHATTUCK ALSO TOLD ME THEY WOULD BE HAPPY TO HAVE HIM BE THERE.

>> ROBBIE SHERWOOD:
AWKWARD. [LAUGHTER]

>> HOWARD FISCHER:
HERE'S THE OTHER PIECE OF IT, AND I THINK THIS WILL BE INTERESTING FOR US TO WATCH. CAN GEORGE BUSH COME TO TOWN AND RAISE HUNDREDS OF THOUSANDS OF DOLLARS FOR A CANDIDATE? NO QUESTION. THERE ARE PARTY FAITHFUL WHO IT WOULDN'T MATTER IF THE PRESIDENT WERE UNDER INDITEMENT, THEY WOULD COME AND PAY TO HELP RAISE THAT KIND OF MONEY. WHAT'S GOING TO HAPPEN NEXT YEAR AS WE GET INTO THE GENERAL ELECTION, AS WE GET INTO INTO MARCH, APRIL, MAY, JUNE, JULY IS HOW CLOSELY DOES JON KYL WANT TO BE TIED TO THE PRESIDENT? IF, IN FACT, WE GET SOME MORE ALLEGATIONS REGARDING SOME OF THE LEAKS OF THE C.I.A., MAYBE EVEN THE SECRET PRISON, IF THE PRESIDENT'S POPULARITY CONTINUES TO FALL INTO THE TOILET, I THINK YOU ARE GOING TO SEE KYL NOT DOING QUITE AS, FRANKLY, AS JD DID, BUT BASICALLY SUGGESTING I CAN DO THIS WITHOUT YOU.

>> ROBBIE SHERWOOD:
I DON'T THINK HE WILL TOTALLY DISTANCE HIMSELF, BUT I THINK JON KYL WILL BE LIKE ONE OF THE NATIONAL CANDIDATES WHO IS LEAST AFFECTED BY BUSH, AND I THINK THAT'S BECAUSE HE HAS A BASE HERE, BUT NATIONALLY IT'S A PROBLEM.

>> MICHAEL GRANT:
SPEAKING OF THE KYL PETERSON RACE, I HAVE GOT POLL RESULTS THIS WEEK.

>> LE TEMPLAR:
AS ROBERT POINTS OUT, KYL IS SOLID IN ARIZONA. THIS IS THE SECOND POLL IN TWO WEEKS, INDEPENDENT, STATEWIDE VOTERS SHOWING 2 1 MARGIN OVER JIM PETERSON, THE FORMER STATE PARTY CHAIR, WHO IS EXPECTED TO BE THE DEMOCRATIC NOMINEE. EARL DEBERG WITH THE RESEARCH CENTER WHO DID THIS POLL SAID THERE WAS SOME BRIGHT SPOTS FOR PETERSON IN THAT HE GETS 30% SUPPORT WITH RELATIVELY LITTLE NAME RECOGNITION. HE'S DOING WELL IN PIMA COUNTY WHERE HE HAS TO DO WELL TO HAVE ANY CHANCE, AND THE SUPPORT FOR KYL SOFTENS AS PEOPLE'S SUPPORT FOR BUSH SEEMS TO SOFTEN AMONG THOSE BORDERS WHO ANSWER THOSE JOINT QUESTIONS.

>> HOWARD FISCHER:
AND THERE'S ONE OTHER PIECE OF IT. THIS IS SO EARLY IN THE RACE, LOOK, I GET A COUPLE PRESS RELEASES A WEEK FROM PETERSON'S PEOPLE. I HAVE TO ADMIT, I AM NOT WRITING A LOT OF IT BECAUSE I AM NOT INTERESTED IN THE RACE AT THIS POINT AND NEITHER ARE THE READERS. KYL IS NEVER GOING TO WIN BY 24 POINTS UNLESS PETERSON SELF DESTRUCTS. I THINK IF PETERSON GETS OUT THERE AND STARTS GETTING EVERYONE INTERESTED IN THE ISSUES, GETTING THE PUBLIC INTERESTED AND DOING THE RALLIES AND FRANKLY, GETTING LE AND I INTERESTED IN THE ISSUES SO WE'RE DOING TWO OR THREE STORIES A WEEK, IT'S GOING TO NARROW.

>> MICHAEL GRANT:
AND FOR THAT MATTER, SPENDING A MASSIVE AMOUNT OF MONEY JACKING UP NAME IDENTIFICATION AND A VARIETY OF OTHER THINGS.

>> HOWARD FISCHER:
MONEY IS GOOD. THIS COULD BE A $6 MILLION CAMPAIGN ON EACH SIDE.

>> MICHAEL GRANT:
WESTERN GOVERNORS IN TOWN FOR THEIR MEETING THIS WEEK. A LOT OF IT FOCUSED ON EMERGENCY PREPAREDNESS, OBVIOUSLY, IN THE WAKE OF KATRINA, RITA, AND WILMA.

>> HOWARD FISCHER:
TWO INTERESTING DEVELOPMENTS OUT OF THAT. NUMBER ONE WAS THE GOVERNORS WHO DID SHOW, AND A LOT OF THEM DIDN'T, SAID LOOK, WE DON'T WANT THE FEDS TAKING OVER OUR ROLE, YOU KNOW, IE, LEAVE IT TO US. WE UNDERSTAND OUR STATES AND THE NATIONAL GUARD. IF WE NEED YOUR HELP, WE'LL CALL YOU. THE OTHER INTERESTING THING THAT HAPPENED IS JAMES LE WICK WAS IN TOWN AND JAMES LE WICK WAS THE HEAD OF FEMA UNDER PRESIDENT CLINTON. HE IS NOW A CONSULTANT IN LOUISIANA. AND HE WAS SAYING LOOK, YOU REALLY NEED TO LOOK AT YOUR PLANS BECAUSE THERE ARE THINGS THAT YOU PROBABLY HAVE CONSIDERED JUST LOOKING AT THE PHOTOS FROM KATRINA AND RITA. FOR EXAMPLE, WE SAW THE LINES OF THE CARS OF PEOPLE TRYING TO LEAVE NEW ORLEANS AND TRYING TO LEAVE HOUSTON, SO YOU NEED TO, OBVIOUSLY, HAVE AN EVACUATION PLAN, BUT YOU KNOW WHAT OCCURRED DOWN THERE NOBODY THOUGHT OF? WHEN PEOPLE WERE TRYING TO LEAVE THE GULF COAST, THE GAS STATIONS WERE CLOSED. THEN PEOPLE CAME BACK, THE GAS STATIONS WERE OPEN. THERE WAS NO POWER. DOES IT SAY ANYWHERE IN THE 464 PAGE ARIZONA PLAN OF WHO IS RESPONSIBLE FOR OPENING THE STATIONS OR GETTING POWER? IT DOESN'T. AND SO HE'S TELLING THEM, YOU KNOW, ITS THE TINY DETAILS YOU REALLY NEED TO PAY ATTENTION TO.

>> ROBBIE SHERWOOD:
HE MENTIONED THAT ARIZONA WAS SOMEWHAT AHEAD OF THE CURVE WITH ITS PLAN. HE WAS COMPLIMENTARY OF IT, BUT THERE ARE, OBVIOUSLY, SOME HOLES. THE OTHER THING HE SAID, YOU NEED TO BEEF UP TELECOMMUNICATIONS INTERSTATE BECAUSE AS YOU SAW FROM KATRINA, THE FIRST THING A BIG STORM DOES IS, IS ROBS YOU OF YOUR ABILITY TO MAKE A PHONE CALL, AND THAT WAS A HUGE PROBLEM IN GETTING, GETTING DECENT INFORMATION BACK AND FORTH.

>> HOWARD FISCHER:
AND, AND THAT INTEROPERABILITY IS IMPORTANT BECAUSE WE HAVE FOLKS GOING TO HELP OUT IN NEW ORLEANS, WHO ON ONE RADIO FREQUENCY DOESN'T TALK TO SOMETHING ELSE, SO YOU NEED FEDERAL HELP TO SET UP RADIO FREQUENCIES THAT EVERYONE CAN GET INTO.

>> MICHAEL GRANT:
FOCUSING BACK ON THE 2006 CAMPAIGN, WE ANNOUNCED OPPOSITION AGAINST BOTH RICK RIMSEY AND JOHN SHATTUCK.

>> LE TEMPLAR:
A COUPLE OF DEMOCRATS WHO WANT TO BE IN POSITION IF THINGS DO GO STRONGLY THE DEMOCRATIC WAY. UP NORTH IN DISTRICT ONE, JACKSON, WHO HAS BEEN KNOWN FOR SOME TIME, IS GOING TO RUN, HE'S A ONE TERM STATE LAWMAKER, NAVAJO, OPENLY GAY, BUT DECIDED NOT TO RUN FOR RE-ELECTION LAST YEAR IN THE LEGISLATURE BUT THINKS HE CAN GET ENOUGH SUPPORT TO MAKE A DECENT RUN AGAINST RICK RAMSEY, AND JUST THIS WEEK, HERB KANE, FROM PHOENIX, A BUSINESSMAN, IS GOING TO, YOU KNOW, BE THERE FOR THE DEMOCRATS TO TAKE ON JOHN SHATTUCK. UNLESS HE GETS A REAL BALANCE FROM THE DEMOCRAT WAVE NATION WIDE, SHATTUCK WILL NOT HAVE MUCH OF A CHALLENGE.

>> ROBBIE SHERWOOD:
THE WORDS SACRIFICIAL LAMBS COMES TO MIND, EVEN IN THE CASE OF JACKSON, SEXUALITY ASIDE, WHICH IS A CHALLENGE FOR HIM IN THAT IT'S A LOT OF CONSERVATIVE, THE DEMOCRATS THERE ARE CONSERVATIVE IN NATURE, AND SO THAT'S A HURDLE. BUT, ALSO THE FACT THAT RENSEY, SINCE HE'S BEEN ELECTED, AS PUT IN THE WORK TO, YOU KNOW, CONSTITUENT WISE TO, TO WIN OVER THE DEMOCRATS IN THAT DISTRICT, AND ACTUALLY IS PRETTY POPULAR.

>> MICHAEL GRANT:
UM, WELL, SPEAKING OF FORMER CONGRESSIONAL CHALLENGERS, RICK MURPHY, WHO LOST, SPENT A TON OF MONEY, BUT LOST TO TRENT FRANK, HE'S PULLED AN INITIATIVE. WE GO TO ALL MALE AS OPPOSED TO ALL FEMALE BALLOTS?

>> HOWARD FISCHER:
WELL, THAT'S ONE OF THOSE SEXUAL ORIENTATION THINGS. WE HAVE IN ARIZONA A SYSTEM THAT THEORETICALLY ANYBODY WHO WANTS TO VOTE BY MAIL CAN. IT'S NOT LIKE THE OLD DAYS, WE HAD TO PROVE YOU WERE OUT OF THE STATE OR OUT OF THE DISTRICT. YOU GO AHEAD AND YOU REQUEST AN EARLY BALLOT AND YOU GET ONE MAILED TO YOU.

>> MICHAEL GRANT:
AND IN INCREASING NUMBERS, ARIZONANS ARE TAKING ADVANTAGE OF THAT. IT PROLONGS OUR ELECTIONS FOR A COUPLE THREE WEEKS.

>> HOWARD FISCHER:
AND HALF OF ALL THE BALLOTS NOW IN THOSE COUNTIES ARE ALREADY CAST THAT WAY. HIS PROPOSAL WOULD SAY, YOU MAKE MAIL BALLOTS DE FACTO, AND WE HAVE THAT ALREADY IN CERTAIN COMMUNES. YOU LOOK TO CAMP VERDE, PARADISE VALLEY, ORO VALLEY DOWN SOUTH, AND THEY DECIDED THAT THIS REALLY HELPS. YOU DON'T HAVE THE COST OF TRAINING ALL THESE POLL WORKERS, ASSUMING YOU CAN GET PEOPLE TO WORK FROM 6:00 A.M., WAY PAST 7:00 P.M. YOU DON'T HAVE TO FIND THE DIFFERENT POLLING SITES. IT SAVES YOU MONEY EVEN IF YOU GIVE THEM A STAMPED ENVELOPE TO SEND IT BACK.

>> MICHAEL GRANT:
AM I CORRECT, IS OREGON THE ONLY STATE IN THE, IN THE COUNTRY THAT AS THE ALL MAIL BALLOT?

>> HOWARD FISCHER:
AS I UNDERSTAND, OREGON IS THE ONLY ONE WHERE IT IS, IN FACT, PART OF THEIR STATE STATUTE. A LOT OTHER STATES ARE DOING MORE TOWARD THAT. THE STATE OF WASHINGTON DID VOTING THE OTHER DAY ON MAIL BALLOTS, INCLUDING SOME OF THE INITIATIVES THAT FAILED THERE. OREGON VOTERS APPROVED IT BACK IN 1998. I TALKED TO THE OREGON SECRETARY OF STATE, AND THEY SAID, YOU KNOW, THE PARTICIPATION IS WAY UP I SAID WELL, WHAT ABOUT FRAUD, AND HE SAID, WHAT DO YOU MEAN? WE HAVE A GREAT SITUATION HERE, WHEN YOU SEND BACK YOUR MAIL BALLOT, YOU SIGN THE OUTSIDE OF THE ENVELOPE. WE COMPARE EVERY SIGNATURE ON EVERY ENVELOPE WITH A SIGNATURE THAT WE HAVE ON FILE AT THE COUNTY RECORDER'S OFFICE. IF THEY DON'T MATCH, WE GO AHEAD AND CHECK FURTHER, SO WE SAID THIS IS AS SAFE OF AN ELECTION AS YOU CAN GET.

>> MICHAEL GRANT:
JUST OUT OF CURIOSITY, WHAT BROUGHT MURPHY'S ATTENTION TO THIS ISSUE? IT'S KIND OF OUT OF THE BLUE.

>> HOWARD FISCHER:
I ASKED HIM, ONE OF THE ISSUES IS VERY LOW TURNOUT IN THINGS LIKE PRIMARY, AND I SAID, DID YOU BELIEVE THAT, PERHAPS, YOU WOULD HAVE BEATEN FRANKS IF YOU HAD A MAIL IN BALLOT? AND HE SAID, I DON'T THINK THAT'S THE ISSUE. I THINK HE'S BEEN RUMINATING ON THIS. I THINK IT'S A TREND THAT'S COMING. I THINK YOU WILL SEE MORE OF IT ON THE LOCAL LEVEL. THE OTHER THING IS HE'S WILLING TO PUT HIS MONEY WHERE HIS MOUTH IS. HE SPENT A LOT OF MONEY ON THE CONGRESSIONAL RACE. HE'S WILLING TO PUT UP $3,000 OF HIS OWN MONEY TO MAKE SURE THIS QUALIFIES FOR THE BALLOT.

>> MICHAEL GRANT:
THERE WAS SOME ELECTIONS, TUESDAY, LE, WITH INTERESTING RESULTS IN PINAL COUNTY, OVERWHELMINGLY APPROVED THE EXTENSION OF THEIR SALES TAX. OBVIOUSLY, THEY THINK THEY WILL NEED ROADS, AND THAT TIES A LOT TO WHAT'S GOING ON LATELY IN MARICOPA COUNTY SEEING THAT I THINK WE NEED TO WIDEN THESE THINGS A LOT QUICKER THAN WE ANTICIPATED.

>> LE TEMPLAR:
WELL, JUST AS IMPORTANT IN MARICOPA COUNTY, PINAL COUNTY IS FACING PHENOMENAL GROWTH, AND THEY DO NOT HAVE THE SAME STATE OF THE HIGHWAY INFRASTRUCTURE THAT EXISTS IN MARICOPA COUNTY, SO IT WAS AN EASY SELL DOWN THERE TO THE RESIDENTS TO SAY, LOOK, WITHOUT THIS TAX, IT BECOMES NEARLY IMPOSSIBLE TO DEAL WITH THIS GROWTH. IN NORTHERN PINAL COUNTY, WHICH WE COVERED, THEY ARE TALKING A LOT ABOUT THE FACT THAT THE STATE ISN'T MOVING FAST ENOUGH TO PROVIDE THE HIGHWAYS TO SERVE THE SUBDIVISIONS ALREADY GOING IN, AND THE STATE RELIES HEAVILY ON THAT MARICOPA SALES TAX TO MAKE THE FREEWAY PLAN WORK, SO

>> HOWARD FISCHER:
THAT'S THE KEY THAT WE DO IT ON A COUNTY BY COUNTY BASIS RECOGNIZING THAT GROWTH PATTERNS DON'T STOP. IT'S NOT LIKE YOU GET SOUTH OF QUEEN CREEK, AND PEOPLE SAY, THAT'S PINAL COUNTY, I'm NOT GOING TO GO THERE. I THINK THE BIGGER SURPRISE THAT YOU CANNOT BUILD YOUR WAY AHEAD OF GETTING OUT OF CONGESTION BECAUSE TO THE EXTENT THAT YOU BUILD MORE HIGHWAYS DOWN THERE, PEOPLE MAKE A DECISION IN THEIR MINDS, I'M WILLING TO DRIVE X NUMBER OF MINUTES TO WORK. YOU MAKE IT EASIER TO BE FURTHER OUT AND HAVE THAT SAME NUMBER OF MINUTES, AND ALL OF A SUDDEN YOU FILL UP THE FREEWAY. THE MOMENT THE 202 HAPPENED, IT WAS A PARKING LOT, AND THE SAME THING WILL HAPPEN THERE.

>> MICHAEL GRANT:
HEADING UP I 17 AND THEN TAKING A LEFT AT, AT 69 AND HEADING FOR PRESCOTT, SEE, THIS IS A LITTLE, THIS IS A LITTLE ARIZONA TRAVEL GUIDE, HOWARD MECHANIC RUNS FOR CITY COUNCIL.

>> LE TEMPLAR:
HE, HE SURVIVED THE RUN OFF THE INITIAL RUN OFF, FINISHED DEAD LAST OUT OF SIX CANDIDATES. IT WAS A TOUGH RACE FOR HIM. HE WAS UP AGAINST THREE INCUMBENTS FOR THE CITY COUNCIL. YOU KNOW, HAD TO WRESTLE WITH HIS PAST, WITH BEING A FELON, BEING ON RUN FOR INCIDENTS WHEN HE WAS IN COLLEGE, PROTESTING THE VIETNAM WAR. PEOPLE DON'T REMEMBER HE'D BEEN RUNNING FOR THE SCOTTSDALE CITY COUNCIL UNDER THE NAME GARY TREADWAY, LIVED THERE FOR ABOUT 20 YEARS, THE TRIBUNE UNCOVERED THE FACT THAT HE IN FACT HAD THIS OTHER LIFE, AND, TURNED HIMSELF IN, SERVE IN PRISONER FOR ABOUT A YEAR BEFORE PRESIDENT CLINTON PARDONED HIM. AND THAT'S WHY HE WAS ELIGIBLE TO RUN IN PRESCOTT. AN INTERESTING THING THERE IS PART OF THE REASON HE WAS RUNNING FOR OFFICE WAS THAT HE WAS CHAMPING THE LIMITED GROWTH INITIATIVE THAT MAKES IT HARDER FOR THE CITY TO GO OUT AND ANNEX BIG CHUNKS OF LAND IN ORDER FOR THE DEVELOPMENT. THAT INITIATIVE DID PASS, AND SO I THINK THAT MADE THE ELECTION BITTER SWEET FOR HIM.

>> ROBBIE SHERWOOD:
REAL QUICK, ONE OTHER CITY COUNCIL RACE WE OUGHT TO MENTION, EVEN THOUGH WE DON'T PLAY DOWN THERE IS TUCSON. TWO REPUBLICANS BOTH GOT DRUMMED OUT OF THE COUNCIL SO NOW THEY HAVE AN ALL DEMOCRATIC CITY COUNCIL EXCEPT FOR THE MAYOR. I THINK IT'S GOING TO BE USED AS ONE OF THE CASE IN POINTS ON THE NATIONAL DEBATE ABOUT, ABOUT ARE THE DEMOCRATS HAVING A RESURGENCE.

>> HOWARD FISCHER:
YOU ARE ASSUMING THAT, THAT ANYTHING THAT HAPPENS IN TUCSON RELATES TO ANYTHING REAL. IT'S THE WATER DOWN THERE, I'M TELLING YOU. [LAUGHTER] THERE'S SOMETHING FUNNY IN THE WATER.

>> MICHAEL GRANT:
WELL, ONE FINAL NOTE ON THE POLITICAL SEGMENT, I DON'T KNOW, WE'RE A COUPLE MONTHS AWAY FROM THE START OF THE LEGISLATIVE SESSION, AND WE'RE 14 MONTHS AWAY FROM THE 2007 SESSION BUT THERE'S ALREADY THE LEGISLATURE IS SCRAMBLING TO SEE WHO CAN BE PRESIDENT OF THE SENATE.

>> ROBBIE SHERWOOD:
YES, THE POWER OF THE FLOOR IS A VACUUM AND EVEN THOUGH THE VACUUM HASN'T STARTED, THAT'S LAME DUCK SITUATION WITH THE PRESIDENT. SOUTHERN ARIZONA GUYS, LIKE TIM BEE, WEST VALLEY, ROBERT BLANDU, BOB BURNS, AND JAY TIP FROM CHANDLER ALL, ALL EYEBALLING THE EYE IN THE EYEING THE PRIZE.

>> MICHAEL GRANT:
ANYBODY THOUGHT TO BE AN EARLY FAVORITE?

>> ROBBIE SHERWOOD:
BOB BURNS SEEMS TO HAVE SOME MOMENTUM. HE'S BEEN THE APPROPRIATIONS CHAIR. THEY CALL HIM BLACK HEART BOB BURNS BECAUSE HE'S A FISCAL HAWK, BUT IN PRESSURE SITUATIONS HE'S A SANE NEGOTIATOR AND CAN BRING PEOPLE TOGETHER, AND TIM BEE CAN BRING IN SOME OF THE MODERATES, AND HE SEEMS TO BE, TO BE MAKING OVERTURES TO SOME OF THE PEOPLE ON THE RIGHT SIDE OF THE CAUCUS, YOU KNOW, BUILDING BRIDGES.

>> MICHAEL GRANT:
FOLLOWING ALLEGATIONS OF FAULTY LICENSING PROCEDURES, POOR DISCIPLINARY ACTION, STATE LAWMAKERS THIS WEEK CALLED FOR A COMPLETE AUDIT OF THE ARIZONA BOARD OF HOMEOPATHIC MEDICAL EXAMINERS. ROBBIE, YOU HAVE BEEN RESPONSIBLE FOR TRACKING THIS ONE. WHAT WERE LAWMAKERS SAYING THIS WEEK?

>> ROBBIE SHERWOOD:
WELL, THAT, THAT THIS BOARD, WHICH, WHICH REGULATES THE PRACTICE HOMEOPATHY AS ALTERNATE MEDICINE THAT, THEY NEED A MUCH SHORTER LEASH. THAT THEY HAVE GONE 20 YEARS THEY HAVE BEEN APPROVED IN THE PROCESS IN 1995 WITHOUT AN AUDIT SO THEY HAVE GONE 20 YEARS WITHOUT, WITHOUT A FULL AUDIT. THAT IN THE MEANTIME, THEY HAVE, YOU KNOW, GIVEN LICENSES TO DOCTORS WHO HAD PROBLEMS, INCLUDING FOUR CONVICTED FELONS. DOCTORS HAVE LOST THEIR LICENSES IN OTHER STATES OR BEEN DISCIPLINED BEFORE THEY CAME HERE. SOME AFTER THEY CAME HERE. PEOPLE HAD LICENSES IN MULTIPLE STATES, AND THE BOARD HAD A CHANCE THIS WEEK TO GO BEFORE LAWMAKERS AND SORT OF, OF ANSWER TO SOME OF THE, SOME OF THE STUFF THAT I BROUGHT UP IN AN EARLIER STORY, IN AN INVESTIGATIVE PIECE I DID. THE OPINION OF THE LAWMAKERS SPEAKING OUT THERE, THEY DIDN'T DO A VERY GOOD JOB OF ADDRESSING THE SITUATION. IN ONE CASE THEY ADMITTED WELL, WE BELIEVE THAT, THAT THE DOCTORS WHO COME HERE FOR LICENSURE HAVE RESOLVED ALL THEIR PROBLEMS AND REHABILITATED THEMSELVES, OTHERWISE WE WOULDN'T GIVE THEM THE LICENSE. HOW DO YOU KNOW? WELL, THEY TELL US. THEY, THEY, THEY YOU DO A BACKGROUND CHECK? NO, WE DON'T. WHY NOT?

>> MICHAEL GRANT:
IN FACT, ROBBIE, AS I UNDERSTAND IT, THERE ACTUALLY HAS BEEN, I DON'T KNOW, I DON'T KNOW HOW TO PHRASE IT, BUT ALMOST AN OUTREACH BY THE ARIZONA BOARD TO, TO SOME OF THESE POSITIONS?

>> ROBBIE SHERWOOD:
THEY WOULDN'T WANT TO SPEND $3.75 TO DO THE PROPER BACKGROUND CHECK. THEY ONLY HAVE 117 LICENSES. IT WAS NOT THAT EXPENSIVE SO THAT SET OFF LAWMAKERS, AND THEY ARE DISTURBED BY, BY IT'S NOT THE BOARD ITSELF, IT'S THE ASSOCIATION OF INTEGRATED AND HOMEOPATHIC EXAMINERS. IT'S REALLY ABOUT THE SAME SMALL GROUP OF PEOPLE. LIKE THEIR LOBBYING ARM HAD A WEBSITE IN WHICH, IN WHICH THEY ARE REACHING OUT TO DOCTORS IN OTHER STATES SAYING, ARE YOU THE VICTIM OF MEDICAL OPPRESSION? ARE YOU BEING, BEING OPPRESSED BY YOUR MEDICAL BOARD? IS A KANGAROO COURT THESE ARE WORDS TAKEN OFF THERE, GOING TO TAKE YOUR LICENSE WELL? YOU SHOULD, YOU SHOULD LOOK INTO HAVING AN ARIZONA HOMEOPATHIC LICENSE IN YOUR HIP POCKET. THE REASON WHY THAT'S THE CASE IS, IS A DOCTOR YOU HAVE TO BE AN M.D. OR AN OSTEOPATH TO GET THIS LICENSE. YOU CAN COME TO ARIZONA, BE LICENSED AS A HOMEOPATH, AND THEN SUDDENLY YOUR LICENSE IS TAKEN AWAY OR YOU GET OUT OF A STATE WHERE THINGS ARE OFF FOR YOU. YOU CAN COME HERE AND PRACTICE AND STILL DO EVERYTHING THAT YOU DID BEFORE, PLUS THE HOMEOPATHIC

>> HOWARD FISCHER:
ARIZONA HAS ALWAYS ATTRACTED ALTERNATIVES. YOU REMEMBER A FEW YEARS AGO WE WERE THE ONLY STATE THAT ALLOWED LAITRIL, SO YOU GET A CERTAIN AMOUNT OF THIS IDEA THAT PEOPLE KNOW WHAT'S BEST FOR THEMSELVES, BUT THE PROBLEM A LOT OF WHAT ROBBIE AS UNCOVERED IS THAT YOU ALSO DEPEND ON THESE BOARDS TO OVERSEE, TO MAKE SURE AT LEAST THAT THEY FALL WITHIN CERTAIN STANDARDS. BUT, WE HAVE HAD A LONG HISTORY IN ARIZONA OF BOARDS THAT HAVE BEEN A LITTLE TOO COZY WITH THE DOCTORS. REMEMBER YEARS AGO WE WERE SITTING AROUND THE TABLE DISCUSSING THE BOARD OF MEDICAL EXAMINERS, THE HOMEOPATHIC BOARD, AND YOU ALMOST HAD TO BE CAUGHT IN AN OPERATING ROOM DRUNK WITH A SCALPEL TO LOSE A LICENSE. IT TOOK YEARS TO CLEAN THAT UP, AND

>> ROBBIE SHERWOOD:
THAT WAS CERTAINLY THE CASE WITH THIS BOARD. SIX PEOPLE ON THE BOARD. FOUR OF THEM ARE LICENSED. TWO OF THEM ARE PUBLIC MEMBERS, AND SOME OF THE HIGHER PROFILE CASES WITH SOME OF THE DOCTORS WHO SEEM TO HAVE THE MOST PROBLEMS, THE PUBLIC MEMBERS WOULD BE DISAGREEING WITH, WITH THE PHYSICIAN BUT THEY CAN NEVER OUTVOTE THE DOCTORS. THAT VOTING NEVER NEVER PARTED WAYS.

>> MICHAEL GRANT:
SO THE LEGISLATURE DECIDED TO

>> ROBBIE SHERWOOD:
THEY GAVE THEM TWO THEY WANTED 10 YEARS, YOU KNOW, FULL RECOMMENDATION FOR 10 YEARS. THEY ONLY GAVE THEM TWO, AND THE REASON TWO YEARS. IS BECAUSE THAT'S HOW LONG IT WILL TAKE TO DO A COMPLETE AUDIT. AT THE END OF THE TWO YEARS, THEY WILL HAVE AN AUDIT AND FIND OUT IF THE AUDITORS FIND THE SAME THINGS THAT I DID, AND IF SO, THEY WILL DECIDE WHERE TO GO FROM THERE. DO YOU GET RID OF THE BOARD? DO YOU--

>> MICHAEL GRANT:
I WAS GOING TO SAY, INCLUDING BUT NOT LIMITED TO, PERHAPS, THE SUNSET

>> ROBBIE SHERWOOD:
WE NEVER GET RID OF ANYTHING, BUT THEY MIGHT, AT LEAST, KEEP A CLOSER EYE ON THEM.

>> MICHAEL GRANT:
RECOMMENDATION THAT STATE EMPLOYEES GET A HEALTHIER PAY RAISE NEXT YEAR THAN TRADITIONALLY THEY HAVE BEEN GETTING.

>> HOWARD FISCHER:
IT HAS BEEN VIRTUALLY NOTHING. THE PAY RAISE FOR THIS YEAR WAS 1.7%, WHICH ACTUALLY ONLY COVERED THE HIGHER PENSION COSTS. BEFORE THAT, ESSENTIALLY, IT WAS 2%. BEFORE THAT, I THINK, IT WASN'T ANYTHING AT ALL, AND WHAT'S HAPPENED IS, IS THAT STATE EMPLOYEES HAVE FALLEN BEHIND IN TERMS OF WHAT THE MARKET IS. NOW, THE MARKET IS DEFINED BY OTHER GOVERNMENTS, AND SO WHAT HAPPENS IS THAT STATE EMPLOYEES, WHO HAVE COMPARABLE JOBS WITH THE CITY OF PHOENIX, THE CITY OF TEMPE WITH MARICOPA COUNTY, WILL GO THERE. IT COST MONEY TO BRING IN SOMEBODY NEW, TRAIN THEM AND GET THEM UP TO THE POINT THAT THEY CAN OPERATE THE SAME LEVEL OF EFFICIENCY. WELL, THIS COMMISSION, WHICH INCLUDES SEVERAL LAWMAKERS, SAID THAT WE CAN'T KEEP THIS UP. WE WANT TO BRING PEOPLE UP TO MARKET FOR FIVE YEARS, SO THE RECOMMENDATION IS 7.5% IN THE FIRST YEAR. THAT'S ABOUT 150,000 150 MILLION DOLLARS OF STATE FUNDS AND THEN SIMILAR RAISES OVER THE NEXT FOUR YEARS, SO WE'RE TALKING, YOU KNOW, OVER $600 MILLION.

>> MICHAEL GRANT:
AND LE, OBVIOUSLY, THIS IS, THIS IS EXPECTED TO BE A FLUSH REVENUE SESSION, BUT STILL, THAT'S A CHUNK OF CHANGE.

>> LE TEMPLAR:
A HUGE CHUNK OF CHANGE. THERE'S A LOT OF MOMENTUM TO GIVE THEM A DECENT PAY RAISE COMPARED TO WHAT THE AVERAGES IS IN THE PRIVATE WORK SECTOR. I THINK THE REAL HEARTBURN WILL BE THE IDEA THAT WE SOMEHOW, BY DOING SOMETHING EXTRA, ARE COMMITTED TO THE NEXT FOUR YEARS, AS WELL. I THINK THAT THEY WILL WORK HARD TO DISPEL ANY SENSE OF THAT.

>> MICHAEL GRANT:
ALL RIGHT, PANELISTS, WE'RE OUT OF TIME. THANKS VERY MUCH. IF YOU WOULD LIKE TO SEE A TRANSCRIPT OF THE PROGRAM TONIGHT, VISIT THE WEBSITE AT WWW.AZ PBS.ORG. CLICK ON THE WORD "HORIZON," AND THAT'S GOING TO LEAD YOU TO THE TRANSCRIPT LINKS AND INFORMATION ON UPCOMING SHOWS.

>> LARRY LEMMONS:
IN HONOR OF NATIONAL HUNGER AND HOMELESSNESS WEEK, WE BRING YOU TWO STORIES ABOUT THE PLIGHT OF THOSE WHO HAVE DIFFICULTY FEEDING THEMSELVES AND THEIR FAMILIES. AND WE DISCOVER A GLIMPSE OF WHAT IT MEANS TO BE HOMELESS. ALSO, ST MARY'S BASILICA IS AN ICON OF THE DOWNTOWN AREA. WE TAKE A LOOK AT IT'S HISTORY, PRESENT, AND FUTURE MONDAY NIGHT AT 7 ON CHANNEL 8'S HORIZON.

>> MICHAEL GRANT:
TUESDAY EMERGENCY RESPONSE PROFESSIONALS FROM AROUND THE WORLD WILL MEET IN PHOENIX TO TALK ABOUT DISASTER RESPONSE. WEDNESDAY WE'LL TAKE A LOOK AT THE CHANGING DEMOGRAPHICS IN THE EAST VALLEY, WHICH IS BECOMING MORE HISPANIC. THANK YOU VERY MUCH FOR JOINING US ON A FRIDAY EDITION. HAVE A GREAT WEEKEND. I'M MICHAEL GRANT. GOODNIGHT.


In this segment:
Howard Fischer:Capitol Media Services;
SPOTLIGHT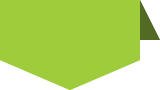 STAY in touch
with
azpbs.
org
!
Subscribe to Arizona PBS Newsletters: